The Canadian International Autoshow is an event that I've been lucky enough to attend on Media Day for the past five years.
2018 however is the first year I noticed a significant change in the vehicles present. At first blush media day is fairly similar year to year. OEM manufactures bring out some of their latest and greatest while ushering media, from one press conference to another.
For many the show is little more than a break from a long bleak winter. So what change did I notice?
Well, I noticed that in addition to jamming them with technology more and more manufacturers are touting hybrid, or straight electric, vehicles.
This change hasn't been sudden of course, but it's the first time I really noticed it. Fuel prices, coupled with global warming and environmental consciousness in general, has really pushed manufacturers to make more efficient vehicles.
Tie that in with the numerous driving aids (advanced traction control, lane departure warnings, cameras everywhere) and stick shifts being an endangered species and the cars on the floor are far removed from the ones we enthusiasts traditionally covet.
It's a weird time to be an enthusiast. If I were forced to choose a vehicle to buy today, brand new and within a reasonable budget, I have no idea what I would purchase.
New cars are changing so fast that I can hardly keep up. But it isn't all bad. Not all of the new technology is being used solely for increasing miles per charge/gallon.
The Mercedes AMG-E One is a hybrid that is capable of 217 miles per hour. Sure it's technology comes from F1, and not the street, but it still utilizes a very small, 1.6L gas motor coupled with four electric motors.
The electric motors sit at each wheel providing an incredible all wheel drive system that allows the car to run for 16 miles without fuel.
At a rumored 2.7 million asking price it's not a car many will own but an engineering feat none the less.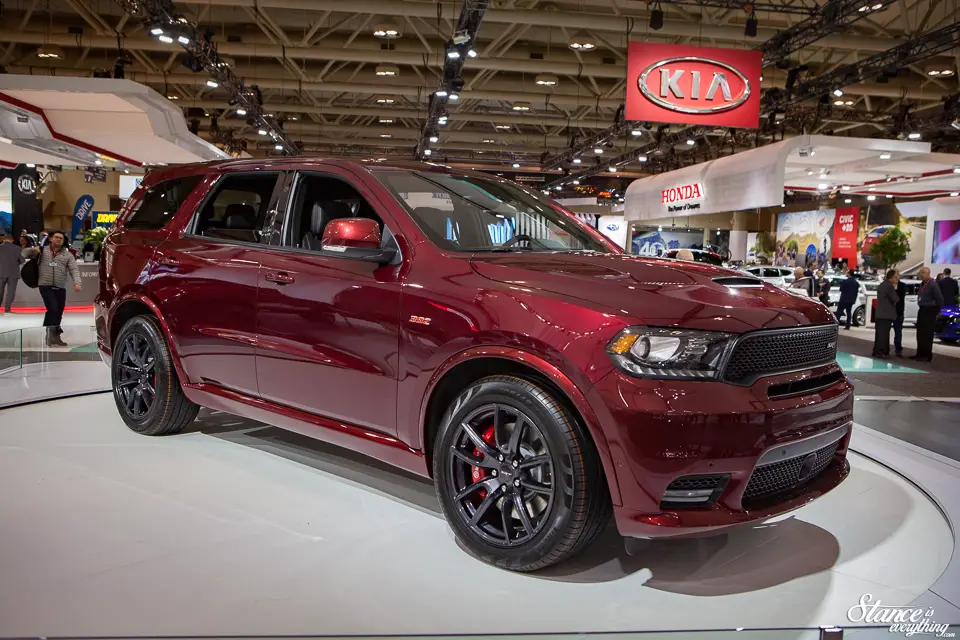 On the other side of the spectrum you have to hat tip to Dodge for unabashedly appealing to v8 lovers with their SRT line of vehicles.
I have not given a Durango a second glance in years, but I gave their newest model a long look.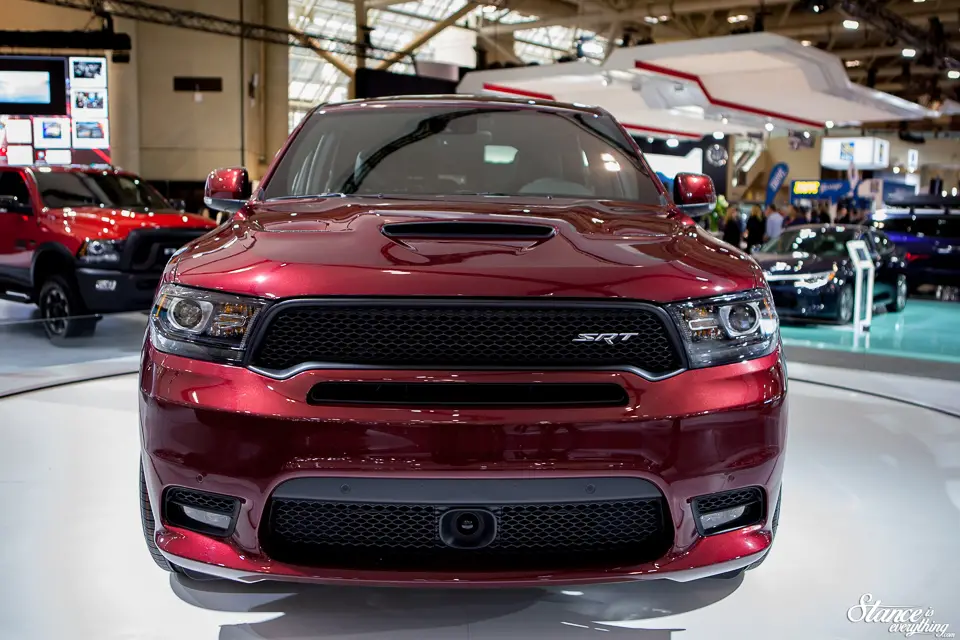 A 475 horsepower SUV with three rows of seating?
Not a vehicle I can justify, but one that I'm glad exists all the same.
And what more needs to be said about the Demon? The fact this car exists today is remarkable.
It's basically a drag car masquerading as a production car, in a time where 'performance' models are often little more than aesthetic packages.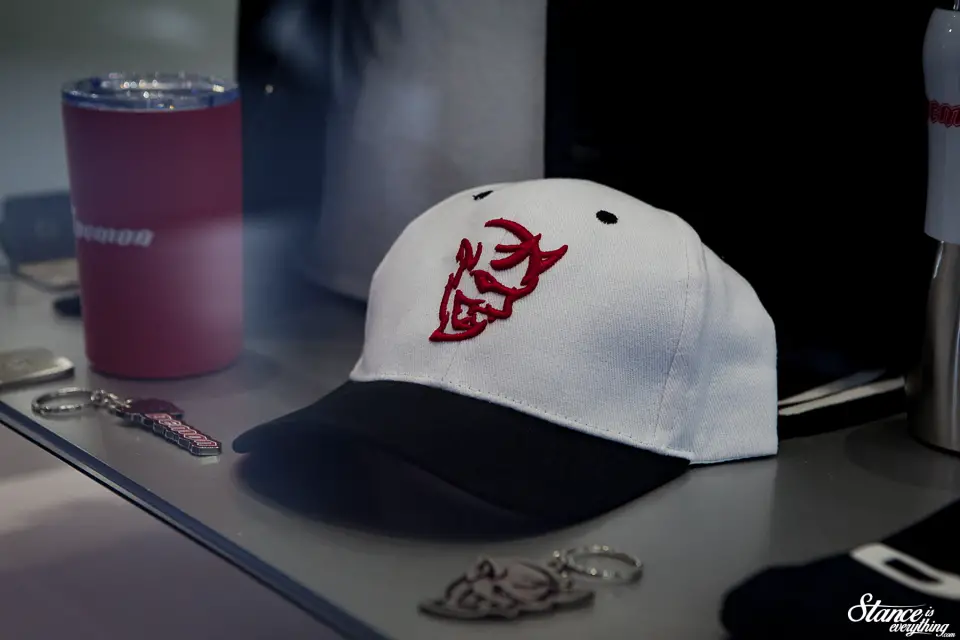 The Demon branded accessories you can get are pretty cool too. With the direct connection performance parts giving any Demon owner full access to –I assume– warranty approved speed parts.
If you'll allow me to shed some more manufacturer praise for a second, shout out to Mazda for bringing absolutely flawless versions of some of their most popular chassis.
Most of the OEMs packed their main stage with current model vehicles so it was cool to see Mazda show love to their irreplaceable classics.
Especially considering the younger crowd looking might be blissfully unaware of their existence.
Kia brought out their new Stinger. The fact that Kia is releasing something like this is another indication that things have changed considerably.
Who would have called that Kia, of all brands, would be releasing a rear wheel drive 255-hp turbocharged 2.0-liter inline-four, or 365-hp twin-turbo 3.3-liter V-6 powered Grand Tourer?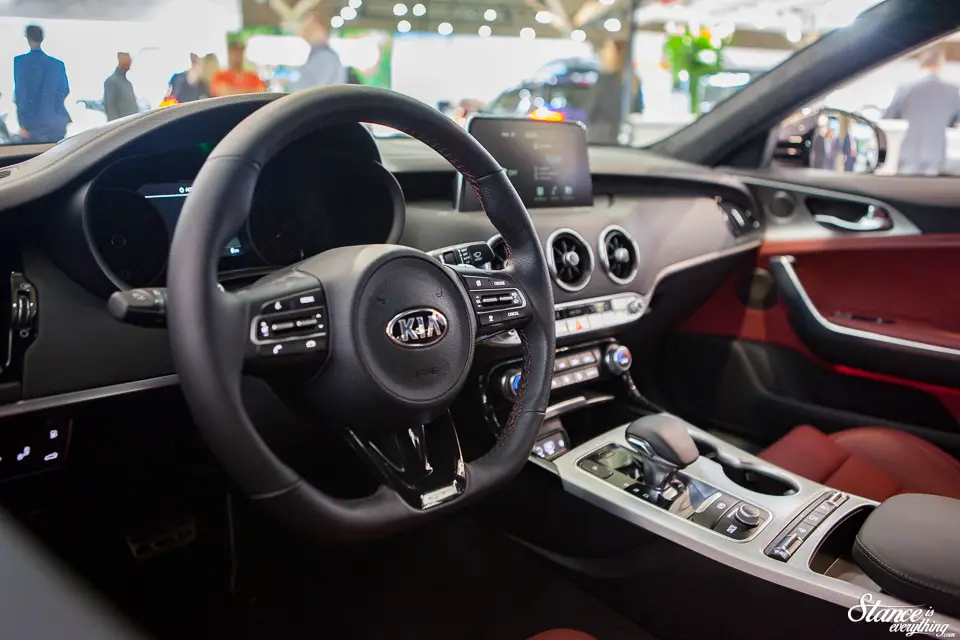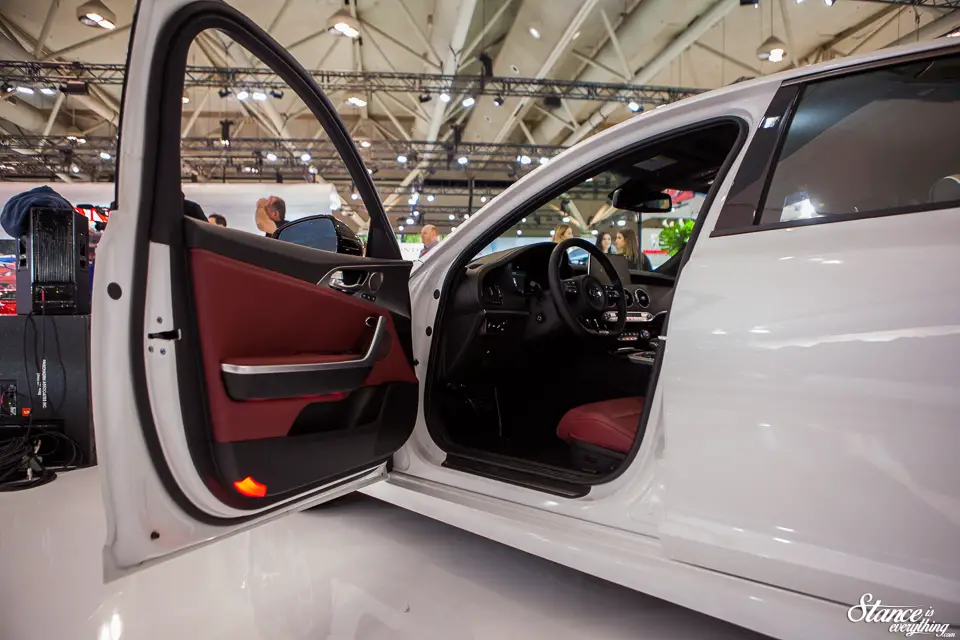 The interior looked pretty solid too. Korean interiors are usually quite 'plasticy' but this looked quite plush.
Obviously I couldn't tell what the road noise would be like but all in all it looks like a fairly decent little car.
A far cry from the 2015 concept though. But, that's how the cookie crumbles.
As I made my way through the main halls I was sure to snap a few details that caught my eye. I always intend to do more of this at each autoshow but I tend to forget because I see things like this.
Who wouldn't get distracted by a monster Sierra on Matt Tracks?
I'm not sure how much the tracks are actually put to task, but since they are built at a dealership not far from me I could get a closer look at them if you guys are interested.
Popping out of the main halls and exploring some of the smaller ones, CSCS and Performance Auto And Sound magazine split a hall dedicated to the "Tuner" genre of vehicles.
PASMAG was running one of their Tuner Battlegrounds contests out of this room. All of the cars therein had to earn their way in via votes.
Neal's R32 GTR was completely redone the end of 2017. This car was previously pink for those of you who may recognize the name.
It's a pretty stark change, and exactly what Neal wanted after having the car the same for over ten years.
Dylan Sharpe's competition S15 was the only non show car to make the top eight for the PASMAG Tuner Battlegrounds room.
This car spent most of 2017 competing in the states, so I didn't get a chance to see it, but for 2018 it will be spending more time here in Ontario.
Under the hood of Dylan's car is a big single 2JZ. In the Nissan bay, the Toyota motor makes about 900 wheel horse power.
True to Dylan's style it is heavily detailed with lots of bling.
Interestingly enough this car has a fairly complete interior. A couple of panels have been cut to clear the cage, but for the most part it's a very liveable car.
In fact it's plated and insured so he can drive it on the street.
There's a few cars local Ontario cars rocking Marlboro livery but this 300zx the only one with the Menthol colors.
Honestly the car pulls the livery off quite well and I am not a huge fan of  metallic vinyl.
The winner of the Autoshow Tuner Battlegrounds competition this year was this screen accurate replica of Jesse's Jetta from the first Fast and The Furious movie.
A few people are upset about this car walking away with the top spot, but it is what it is.
I'm all about faithful screen replicas and this car was damn near a dead ringer. Including the screen used plate in the rear. Congrats to the owner for putting in the effort to win this social media contest.
Did you know Hot Wheels is celebrating their 50th anniversary? Neither did I but they were ringing it in at the Autoshow.
I'm sure this display was packed throughout the show's two-week run, but on media day I got the change to try a few of the tracks out.
Somehow I didn't immediately go and buy track after this.
They had a few 1:1 versions of their cars on display too. Not sure if these cars were built before the toys or vice versa.
Probably some well guarded chicken/egg secret.
As always the day ended in the Autoexotica room where the media reception is held. Having a few drinks and a couple of hors d'oeuvres with media folk surrounded by high-caliber cars is always a bit surreal.
This room is for some the only room worth attending because it's cars you can't go see at your local dealership.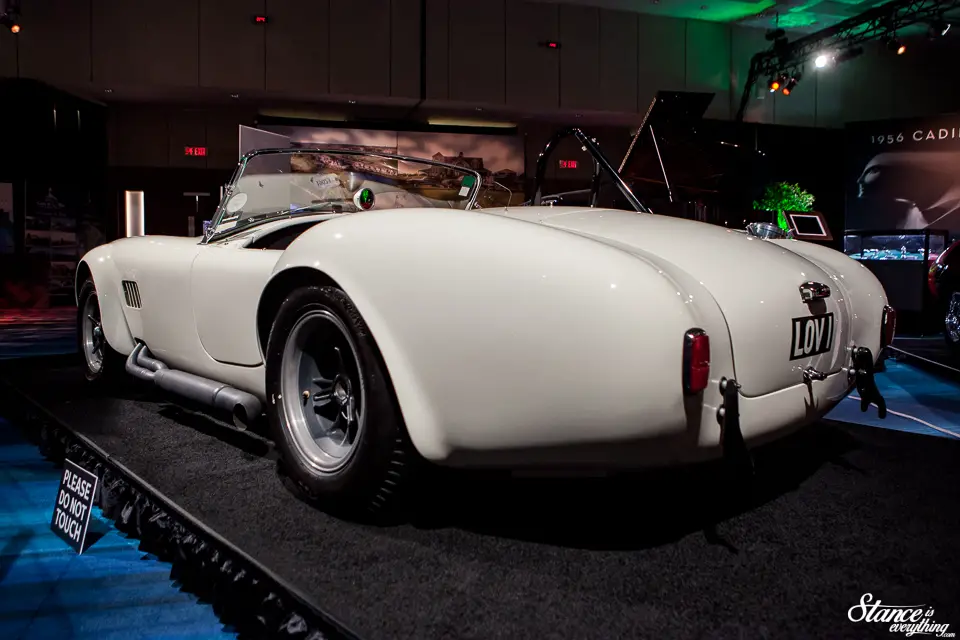 I'm sure there are other places you can see a GT40, but a stone's through from a storied Shelby? Doubtful.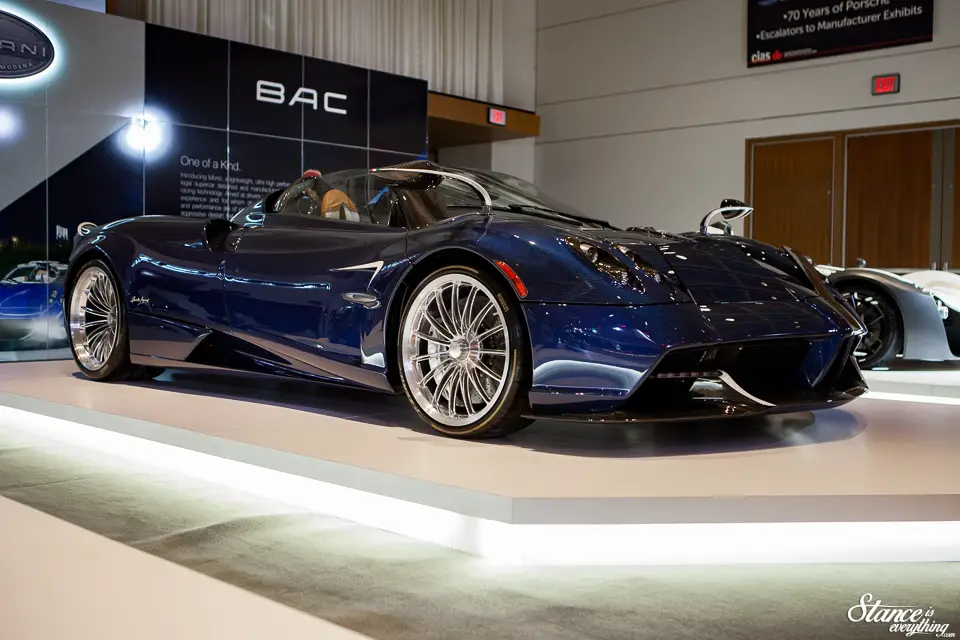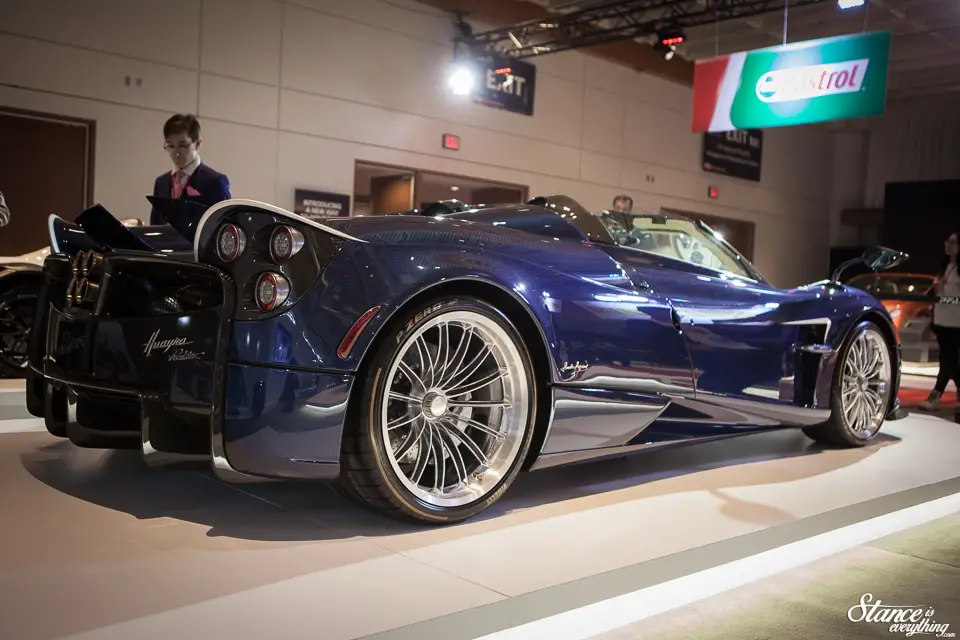 In 2018 The Autoexotica room had two major showstoppers. The first is the carbon edition Pagani Huayra. Pfaff brought this car out and everyone was trying their best to get shots of this car.
The interior of Pagani vehicles blow me away. I imagine if you could sit inside a designer watch this is what it wold be like.
Eh, maybe that analogy doesn't completely hold up, but either way they are ridiculous.
The Koenigsegg Agera RS made its Canadian debut at the 2018 Canadian International Autoshow. Naturally it too was a highlight of the Autoexotica room. Presented by Christian von Koenigsegg himself several people were lined up for autographs.
This is the car that managed to eclipse five existing production car speed records. Setting the highest top speed at 284.55 miles per hour.
It got there thanks to a pile of engineering, lightweight materials and twin turbo 5.0L motor that puts out 1160 horsepower on pump gas.
That's basically 232 horsepower per liter. Which is truthfully pretty insane.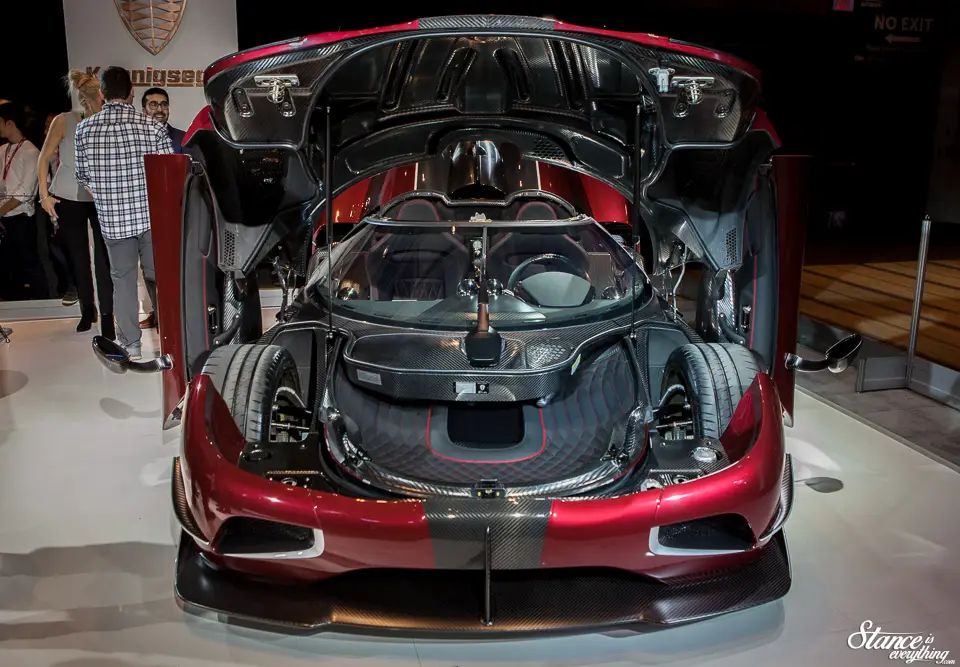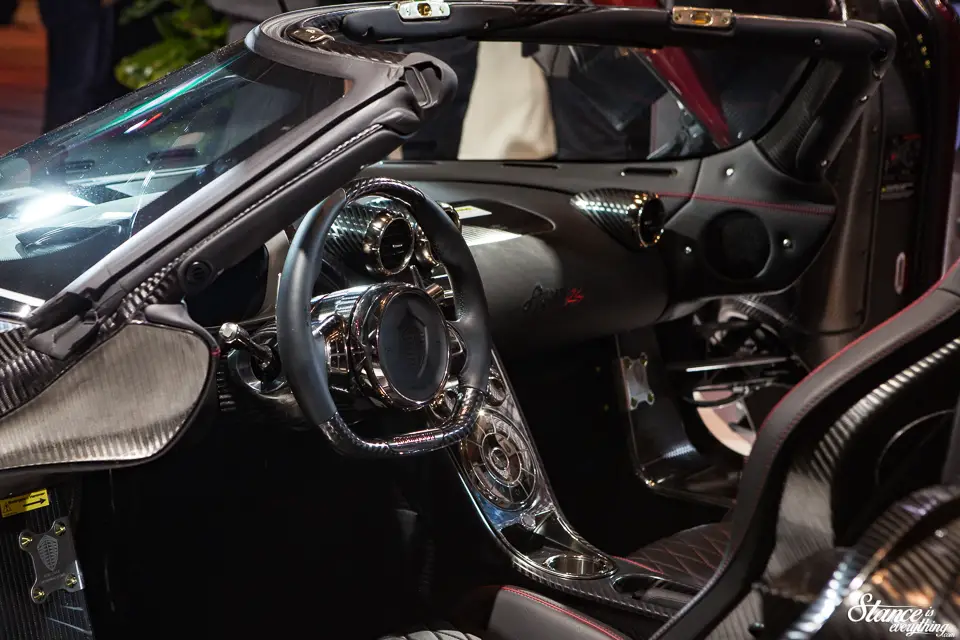 Similar to the Pagani, the interior is quite magnificent. Especially when you consider that the same interior treatment flows into the trunk that sits forward of the driver.
On a vehicle of this prestigious I guess you can't really expect anything less than perfection.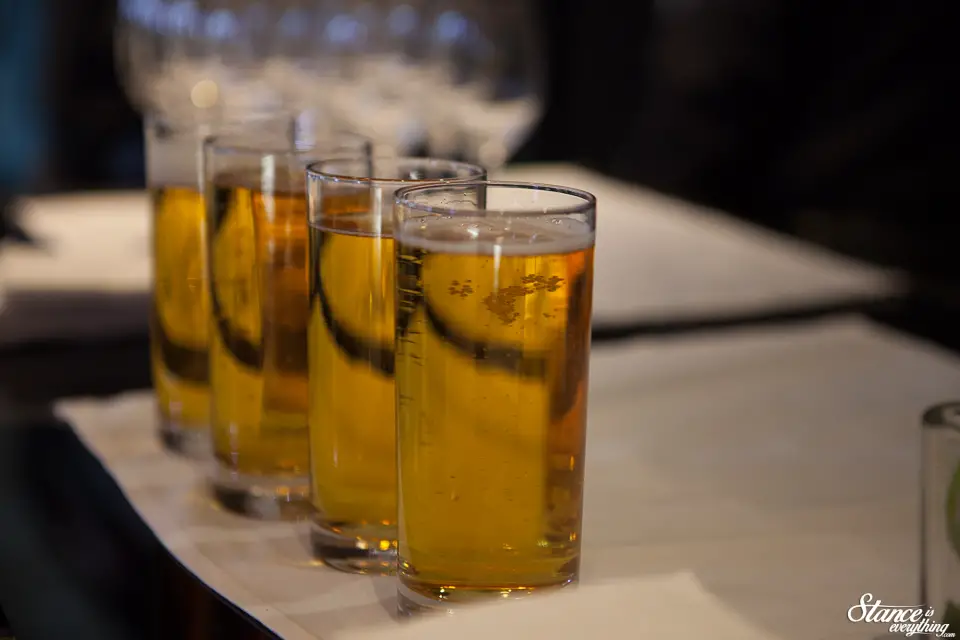 Cheers to the Autoshow for another acceptance into Media day and thank you for being patient waiting for this coverage.
I started a new day job last week so the post schedule might be a little erratic for a bit, but don't worry content will keep moving.