After an awesome weekend in 2013 there was no question in my mind that in 2014 I would be returning to the land of poutine and cheap beer for Canada's largest euro-centric event: Eurokracy.
Now four years deep the Eurokracy staff –consisting of Rick Di Corpo, Sergio Da Silva, Jesse James and a host of volunteers– had their work cut out for them to best last year's efforts, but with a little help from a stellar weather forecast they functioned like a well oiled machine and put on one of the best events of 2014.
People came from far and wide to see exactly what all the hype was about, and with lots to do and see I don't think a single person left the Napierville Dragway disappointed.
The Burnout Contest
I showed up smack-dab in the middle of the burn out event (baby life) so I didn't get as many photos as last year but I did get a few photos I'm quite happy with and as usual nothing gets the crowd hyped more than a big smoky burnout.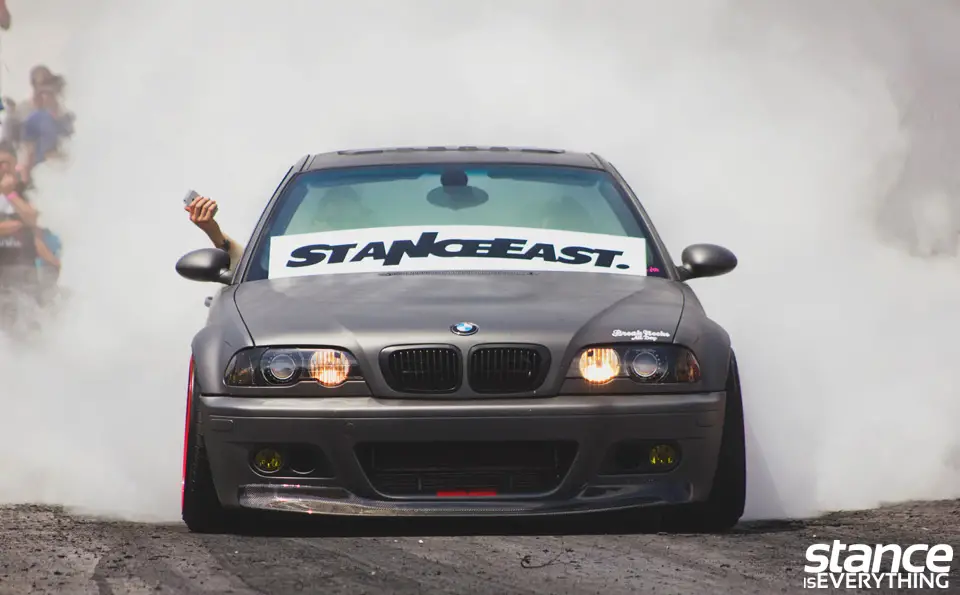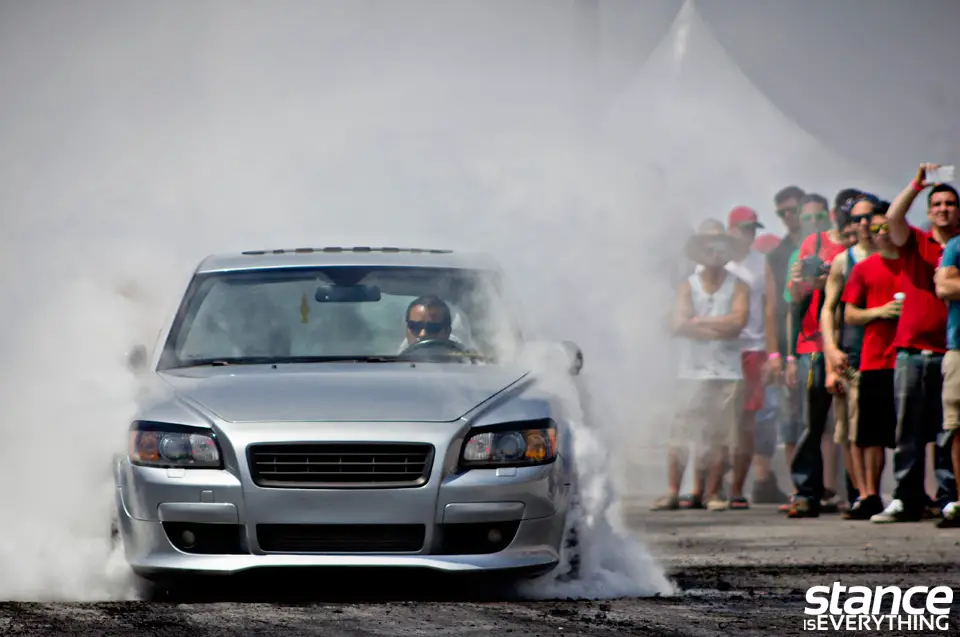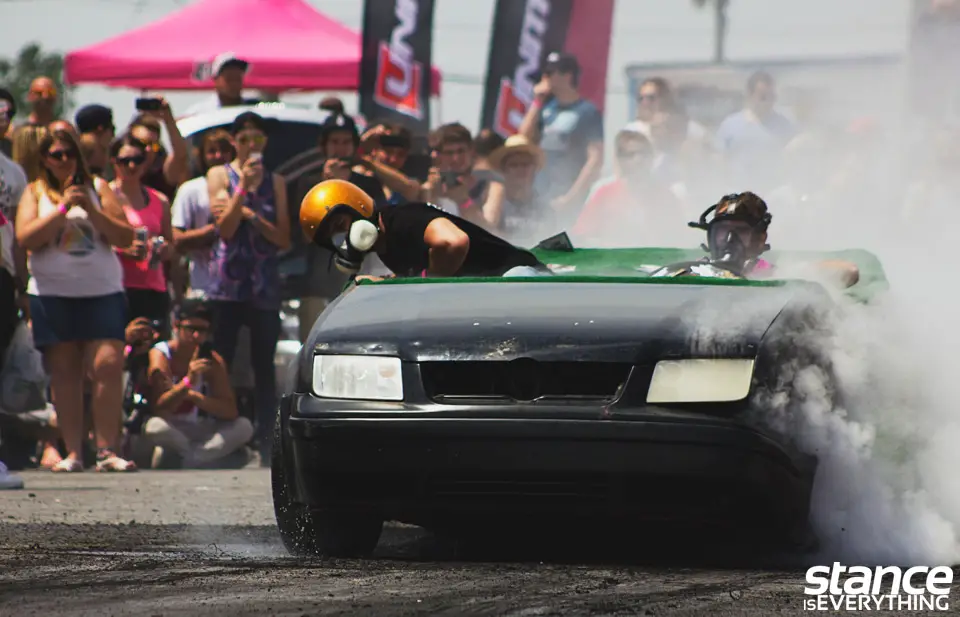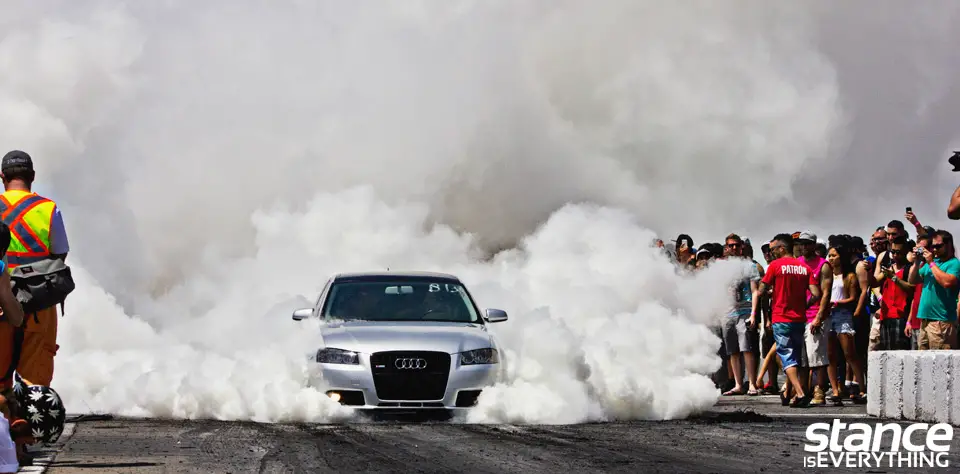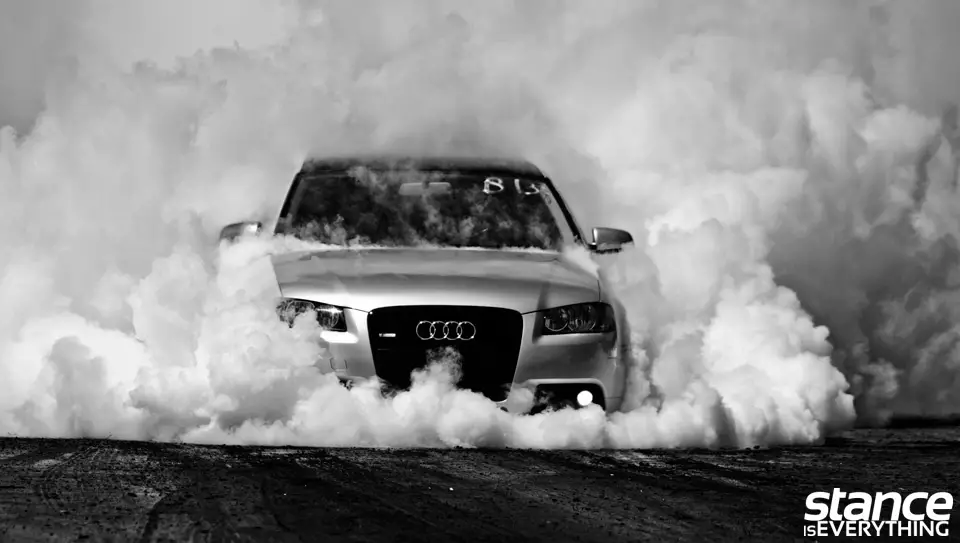 This year Stance Is Everything and French Canadian VDO teamed up to have a vendor booth which proved extremely useful as a place to hide from the sun and meet a few readers.
Additionally since I was car-less Taylor'd Customs let me cruise their Audi up while they trailered in the famous 57 Chevy pickup (the Beetle project didn't quite come together in time).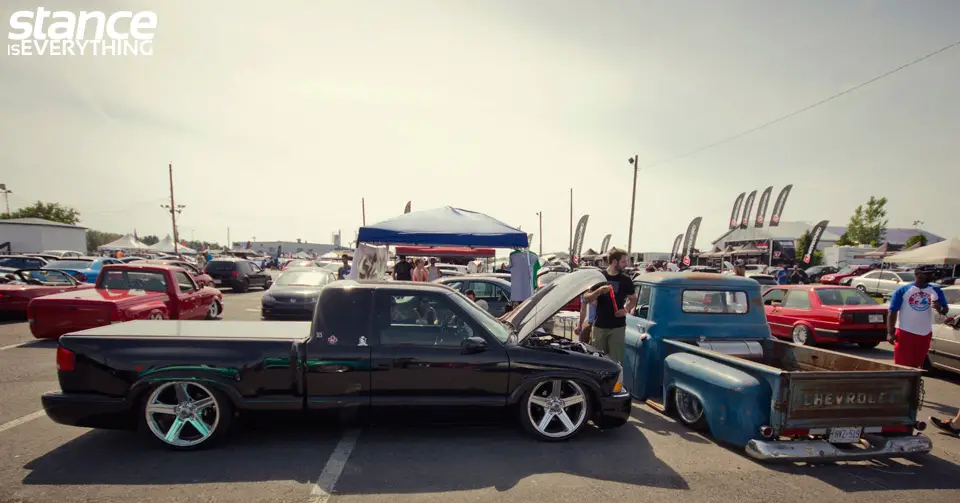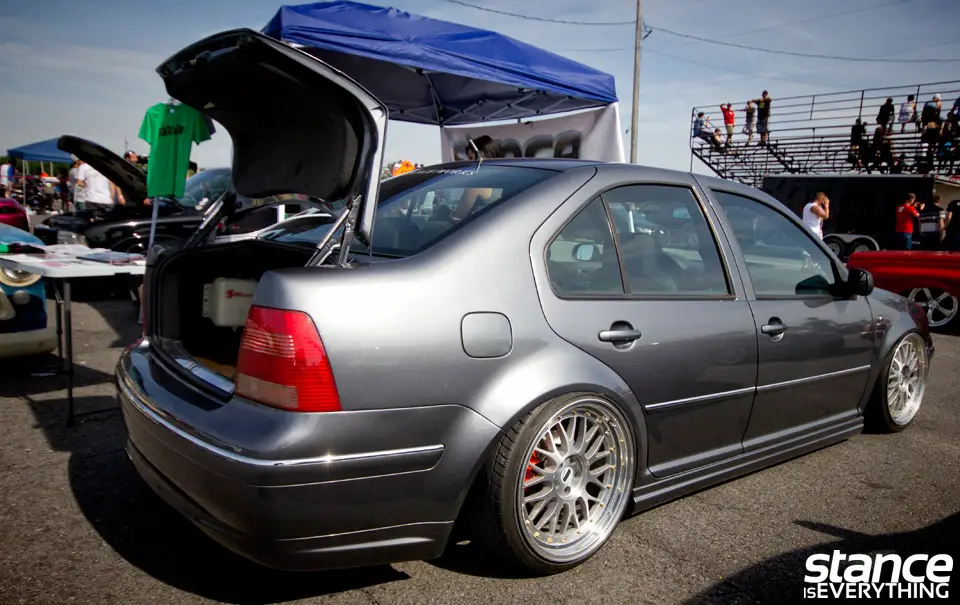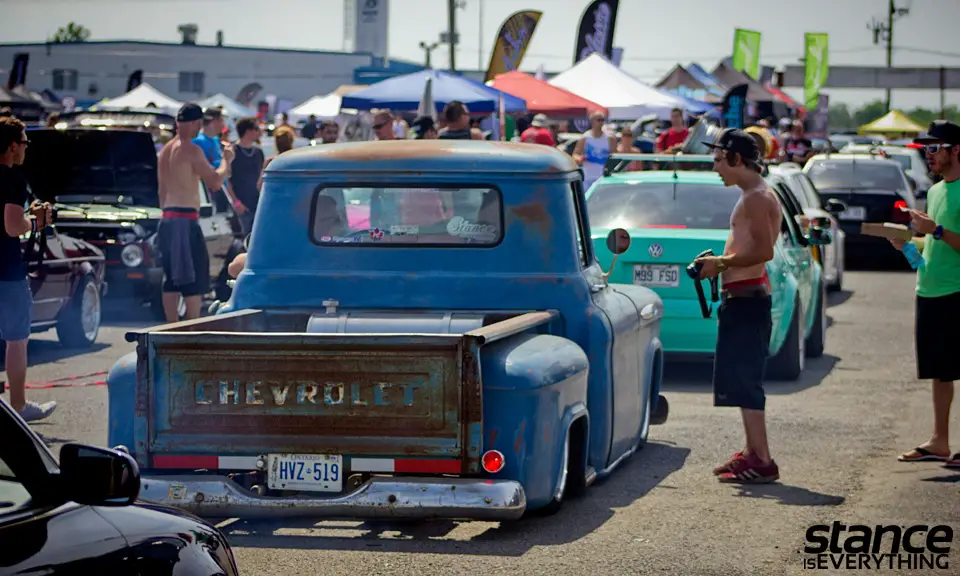 After ducking out in the tent for a while, and properly rehydrating myself from the festivities the night before, I made my way out to snap a few pics of the vehicles who were not in the top 100 portion of the show and shine.
Being such a huge show I knew there was no way for me to cover it in it's entirety so I stuck to things that caught my eye and held it.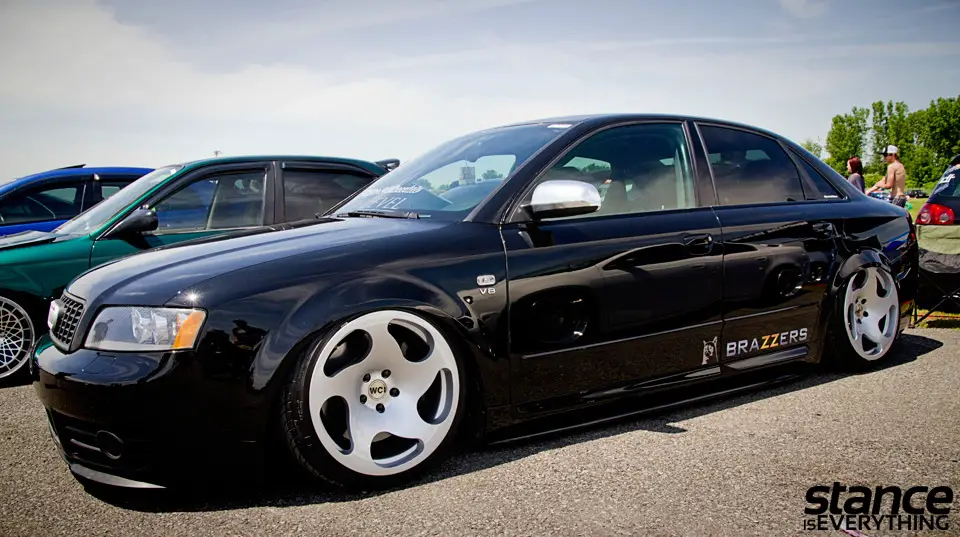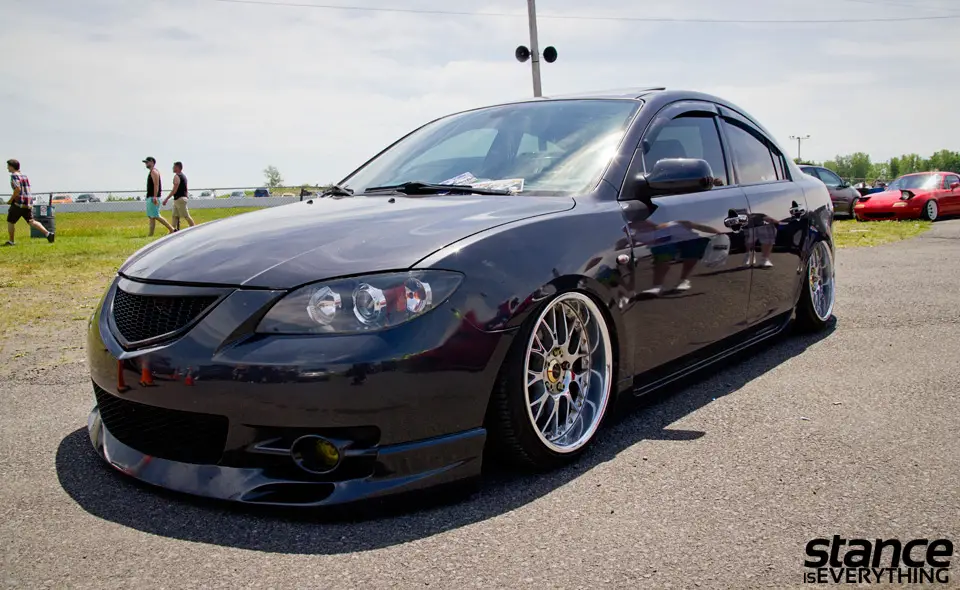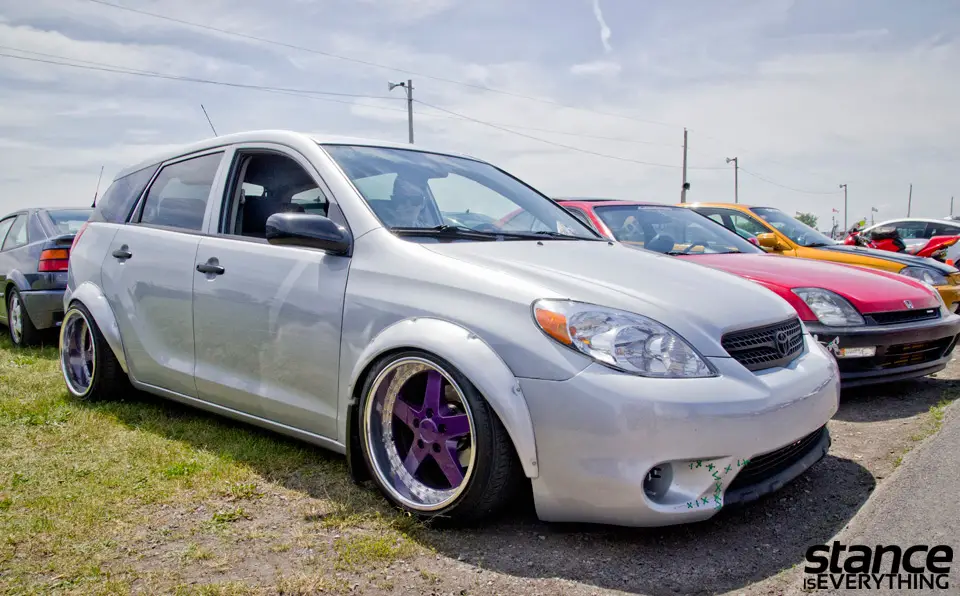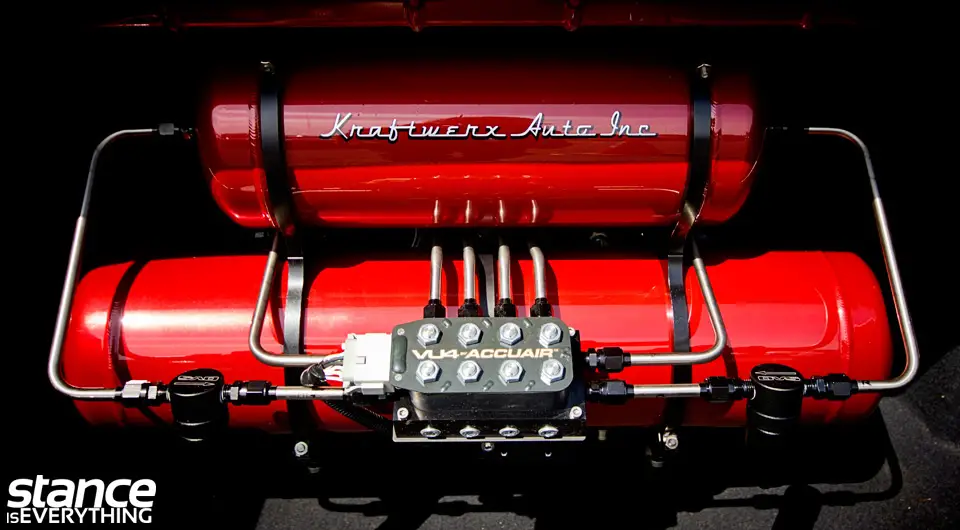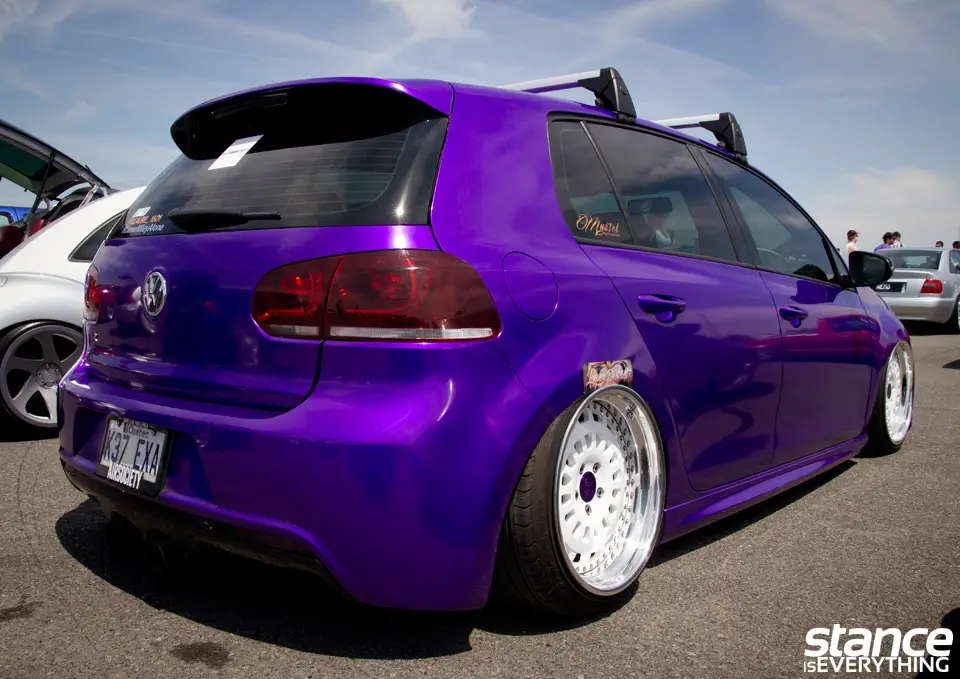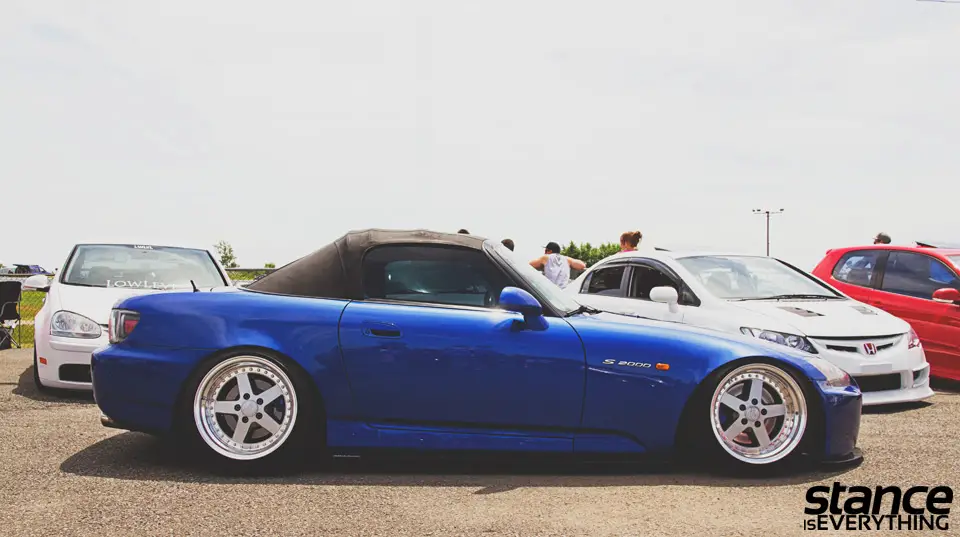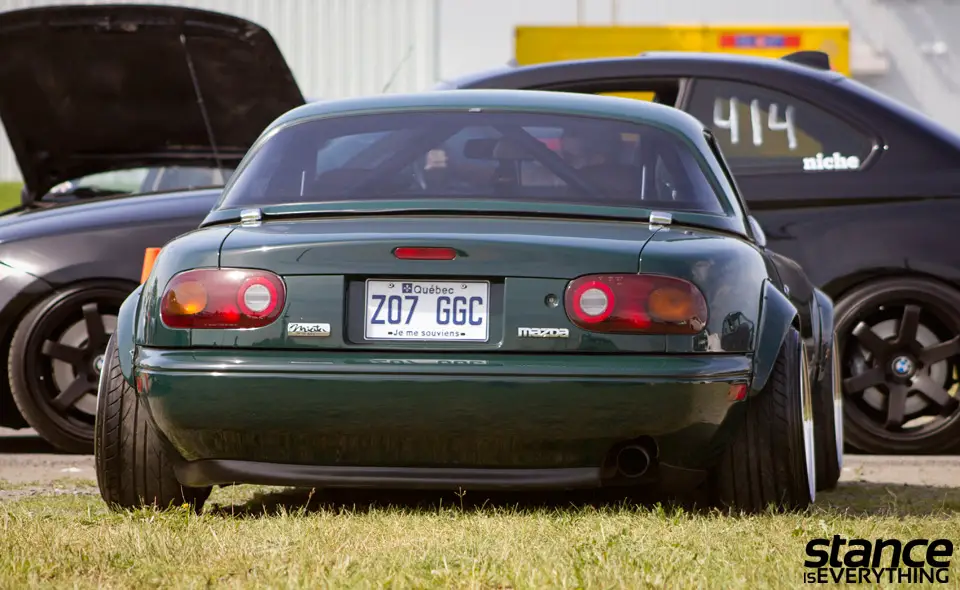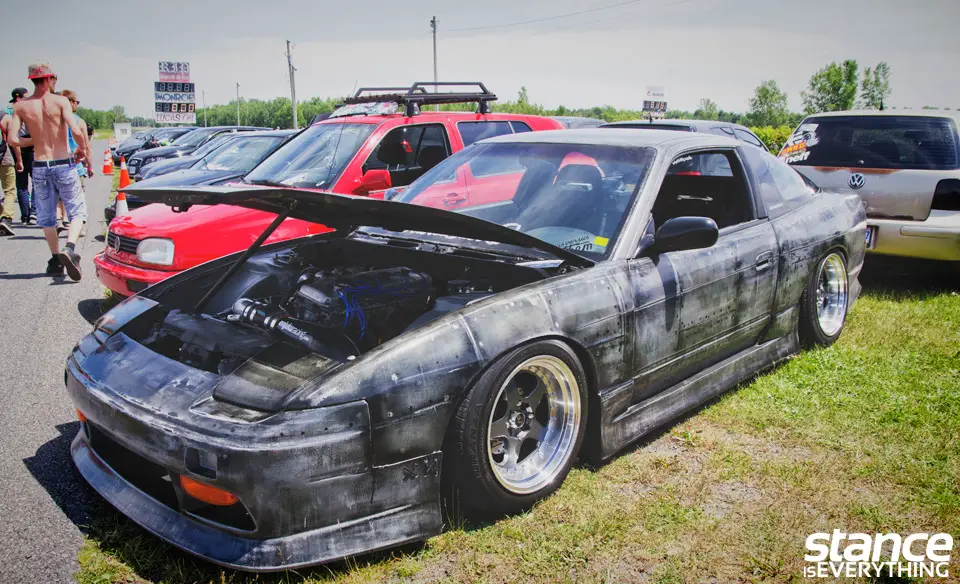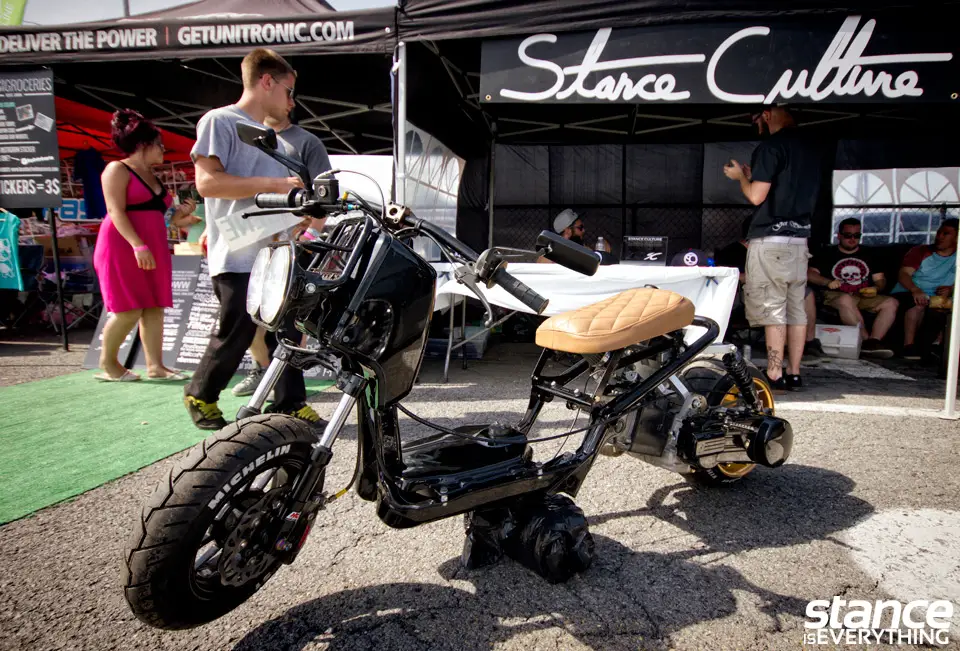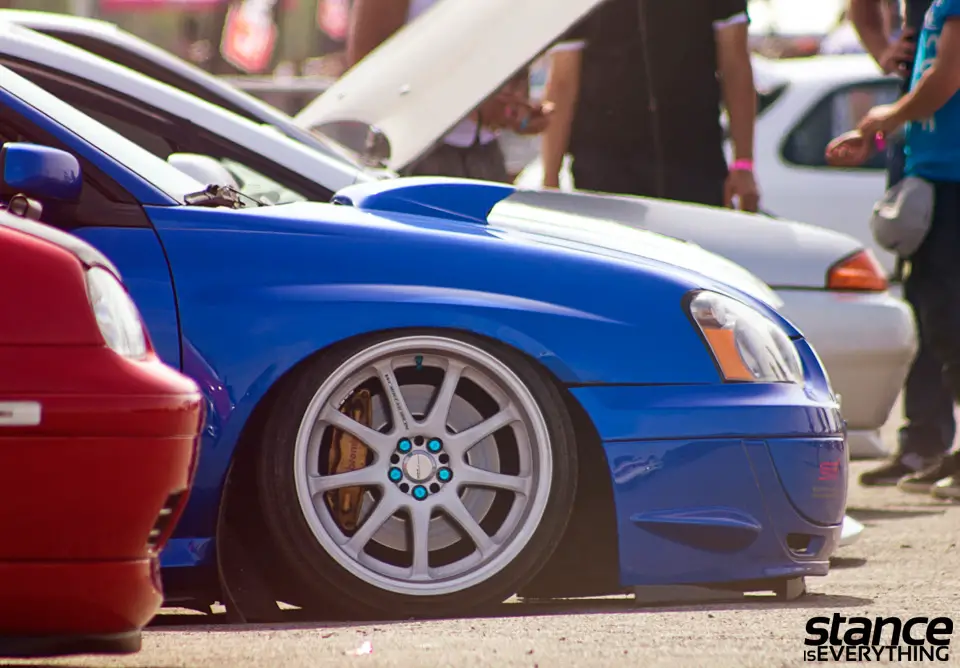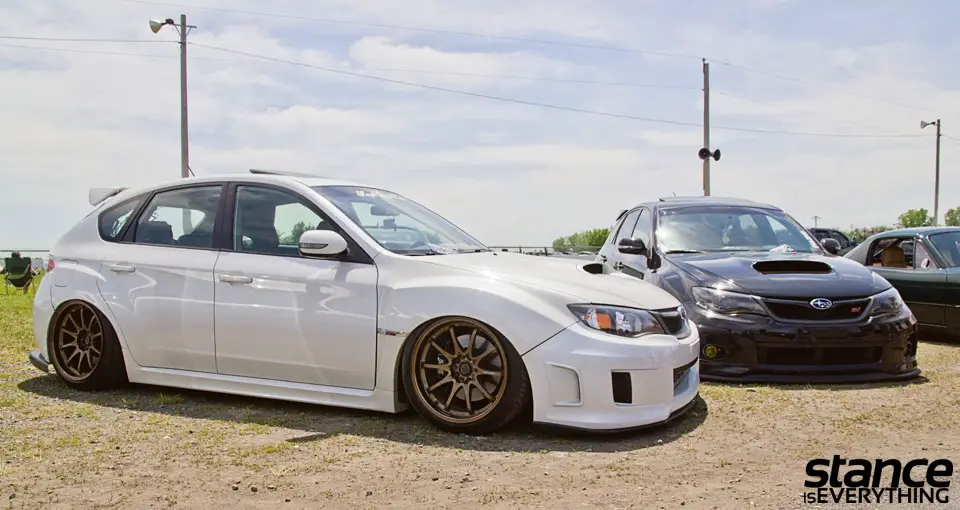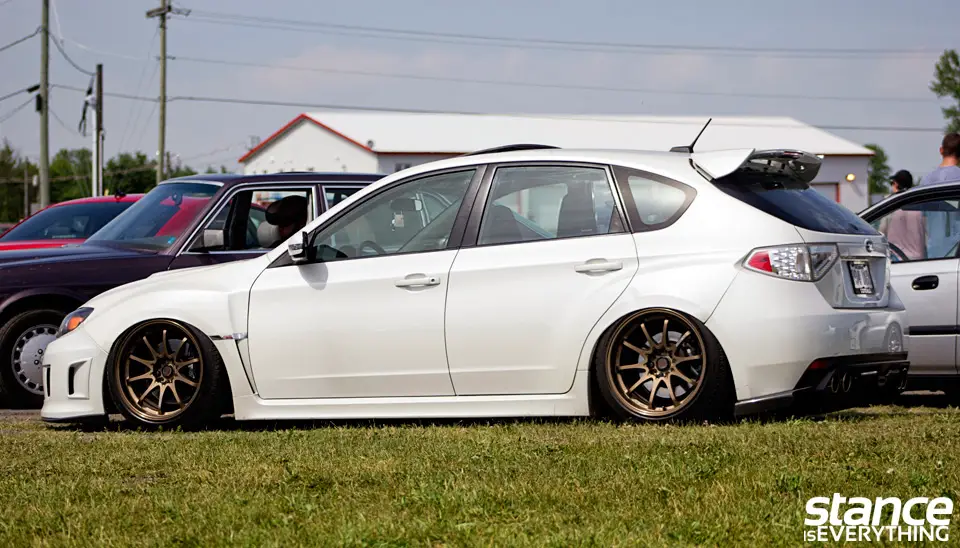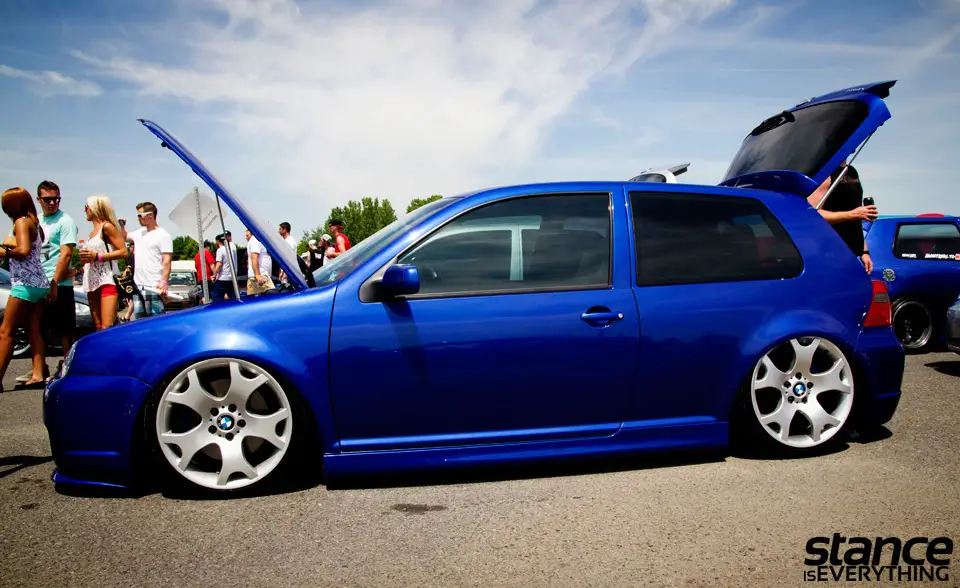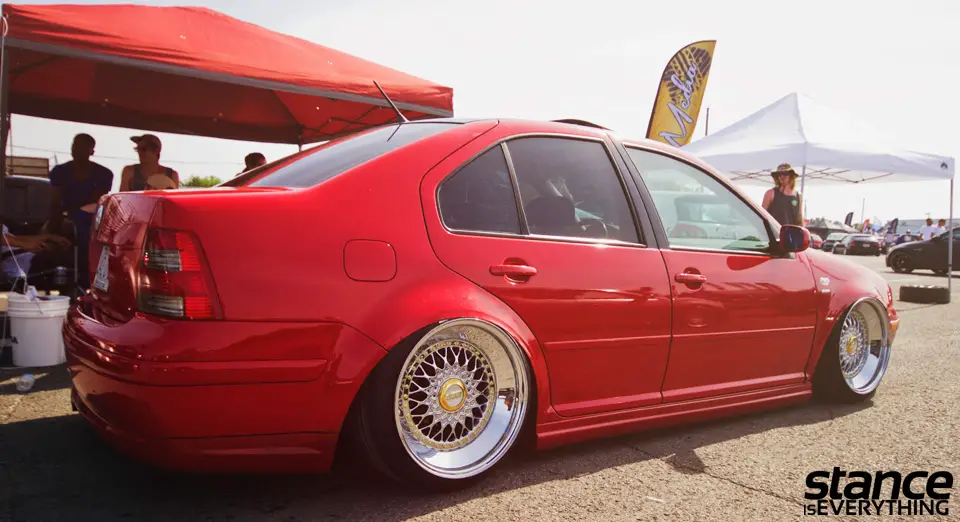 Coverage of the vendors and the top 100 to come later this week, check back soon!