Nothing says summer more than the combination of good weather, good food, good friends and nice cars and for the fifth year in a row the Majestics & Luxurious Lowrider clubs of Toronto have toasted to summer with their come one, come all BBQ at Humber Valley park.
This year their annual cookout fell on the same day as a conflicting family BBQ of my own, and after unsuccessfully lobbying to move the family shindig to the same venue I gave Chris Johnston a heads up about the event, and twisted his arm to take some photos for the site.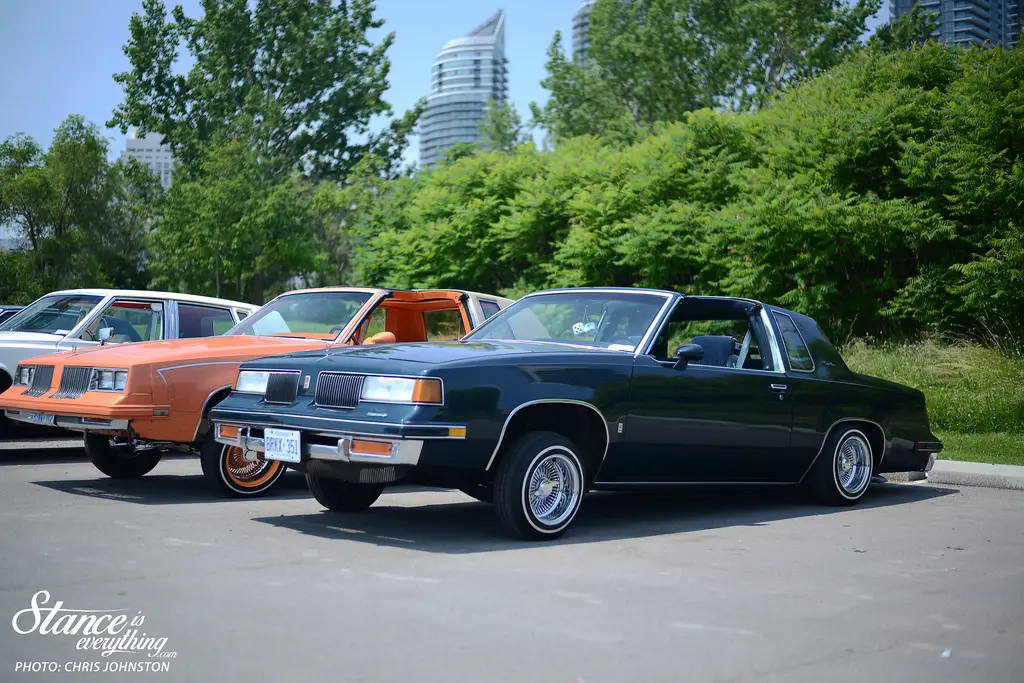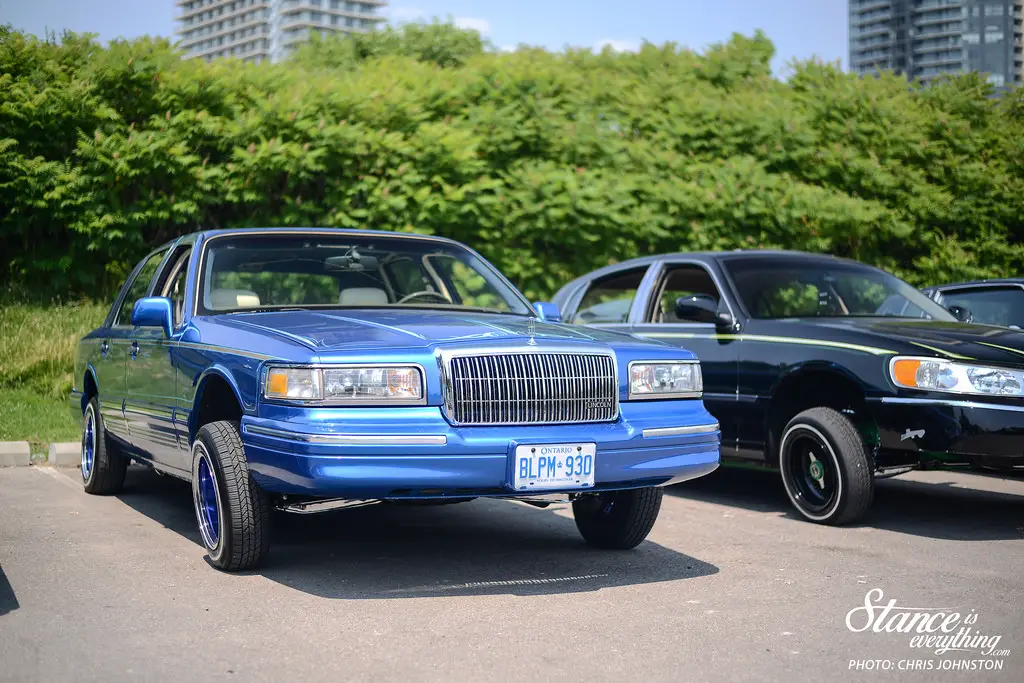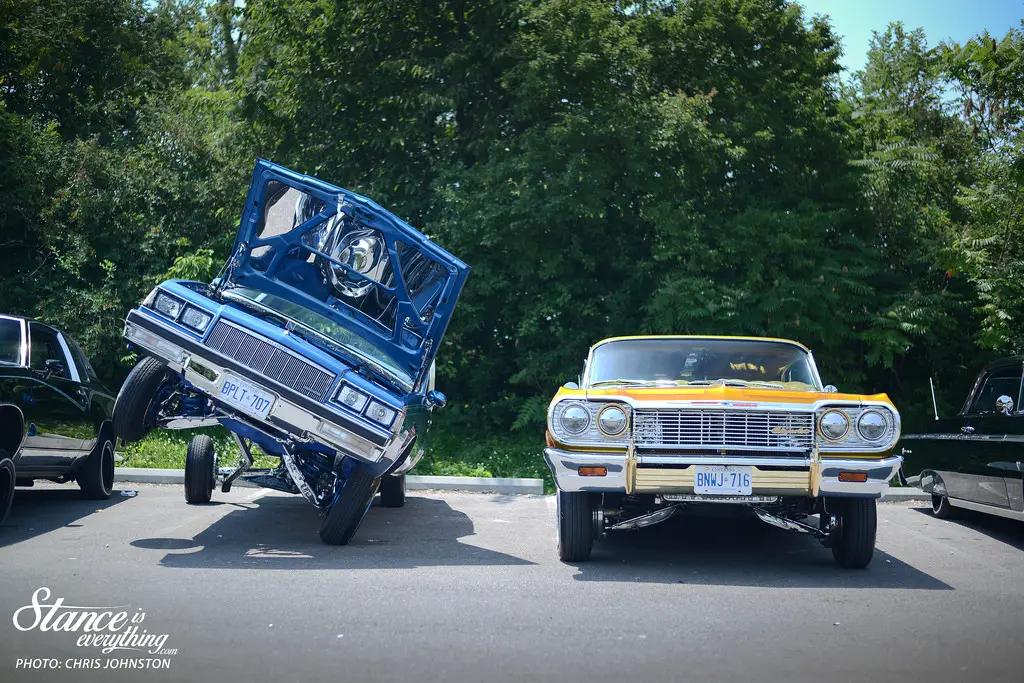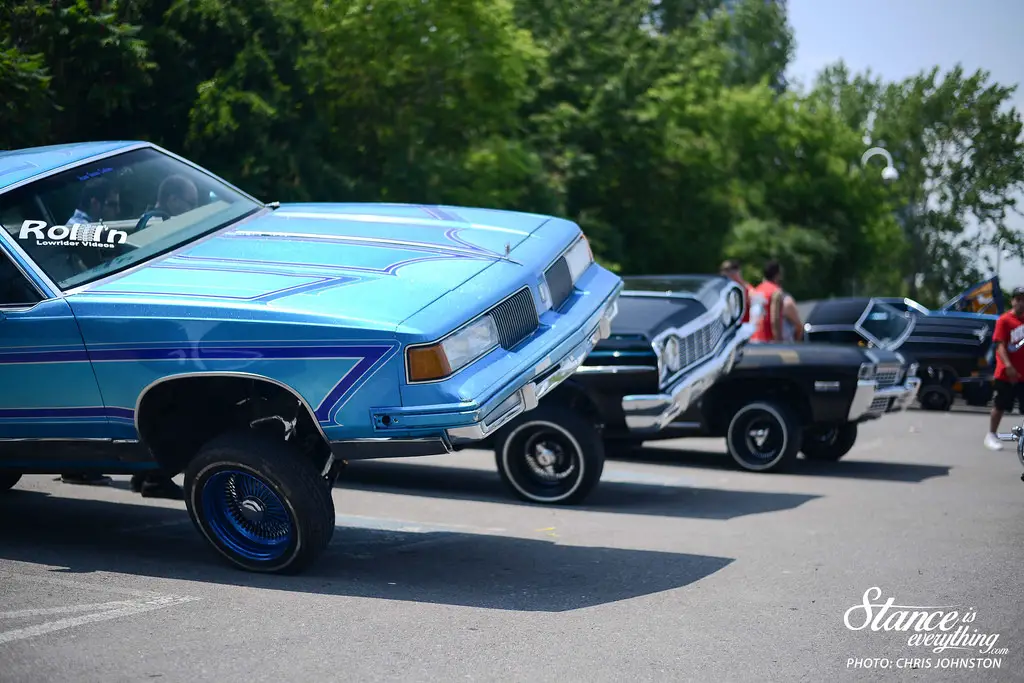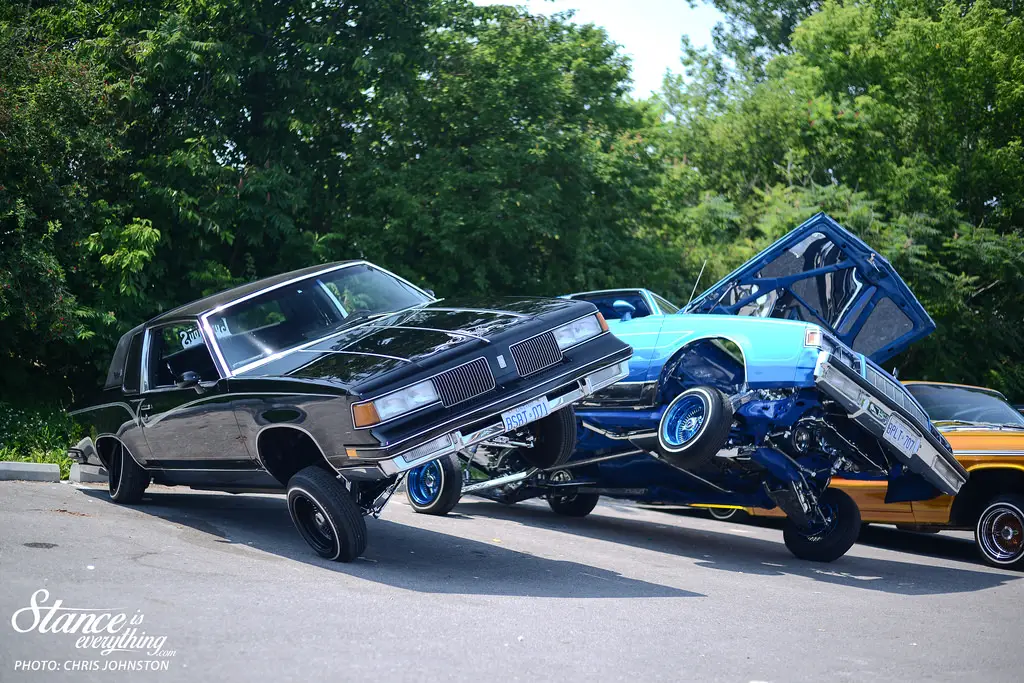 Since Chris had already been to the show last year it didn't really take much convincing to get him to return once more.
Chris wasn't the only one who was back for a second year either, Gill from the Scraped Crusaders& also returned having had such a great time the year previous.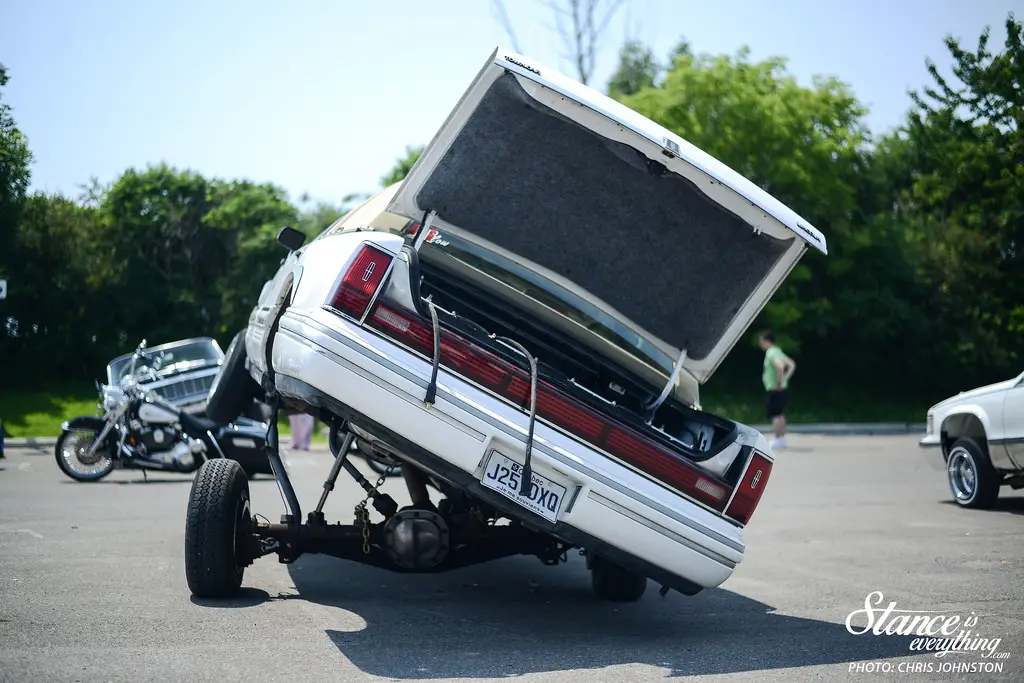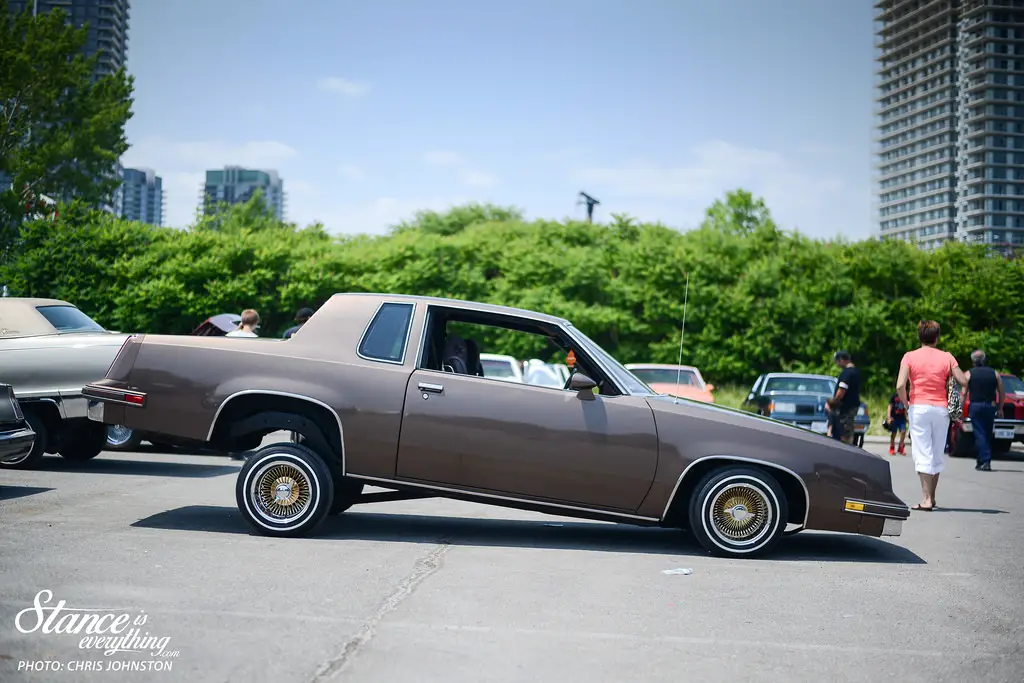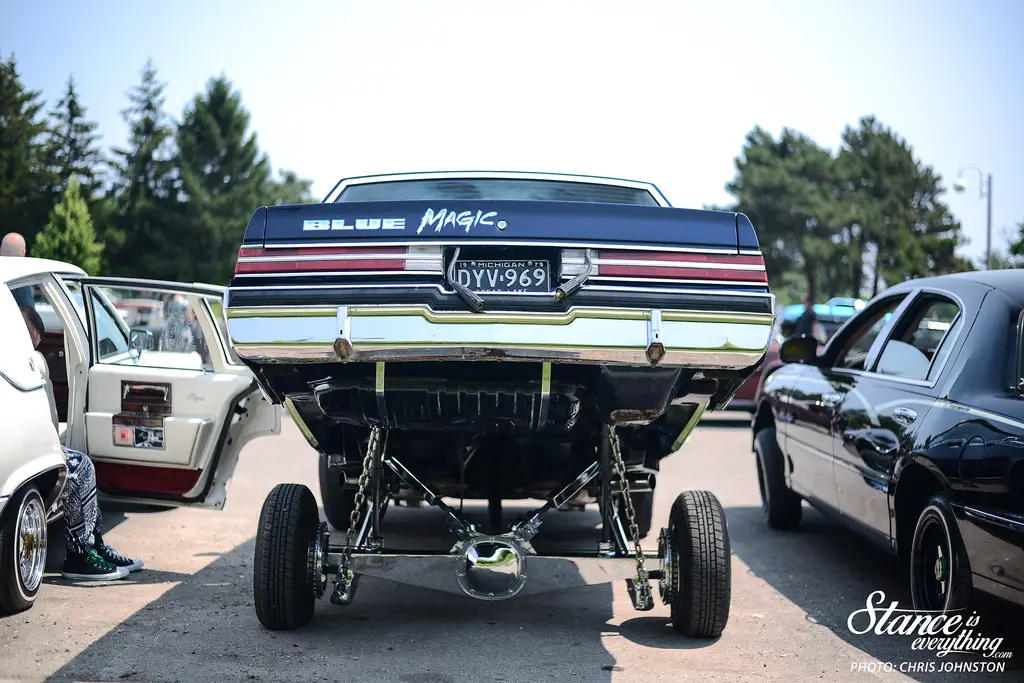 I mean how could you not have a good time? The food –beef fajitas this year– and music –always classic west coast rap– already put this event on a level above many in the area but when it comes down to it the cars are what make it truly unique.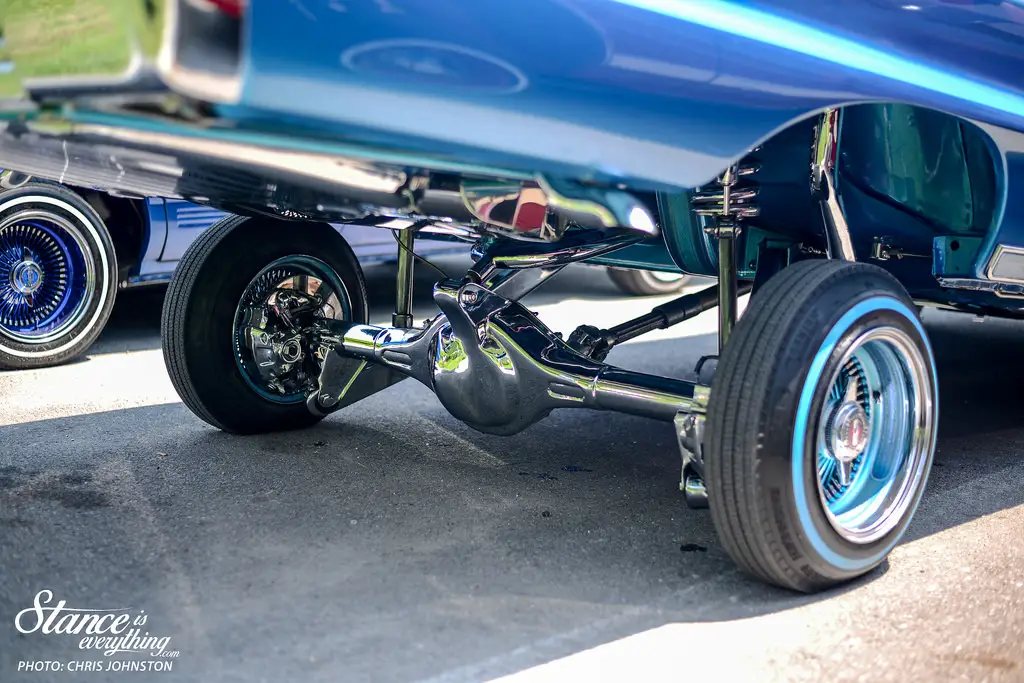 In the grand scheme of things here in Ontario Lowriders are somewhat of a rarity. There are a fair number throughout Ontario sure, but it's still pretty rare to see more than a handful in one place at any given time.
That's what has made this BBQ a 'must cover' event here at Stance Is Everything.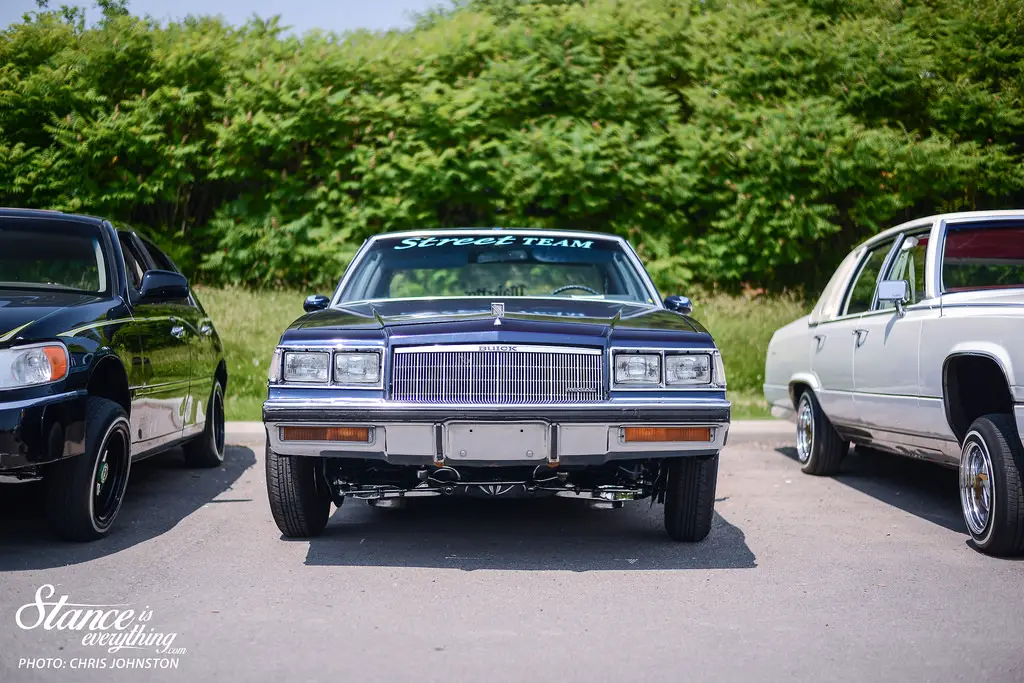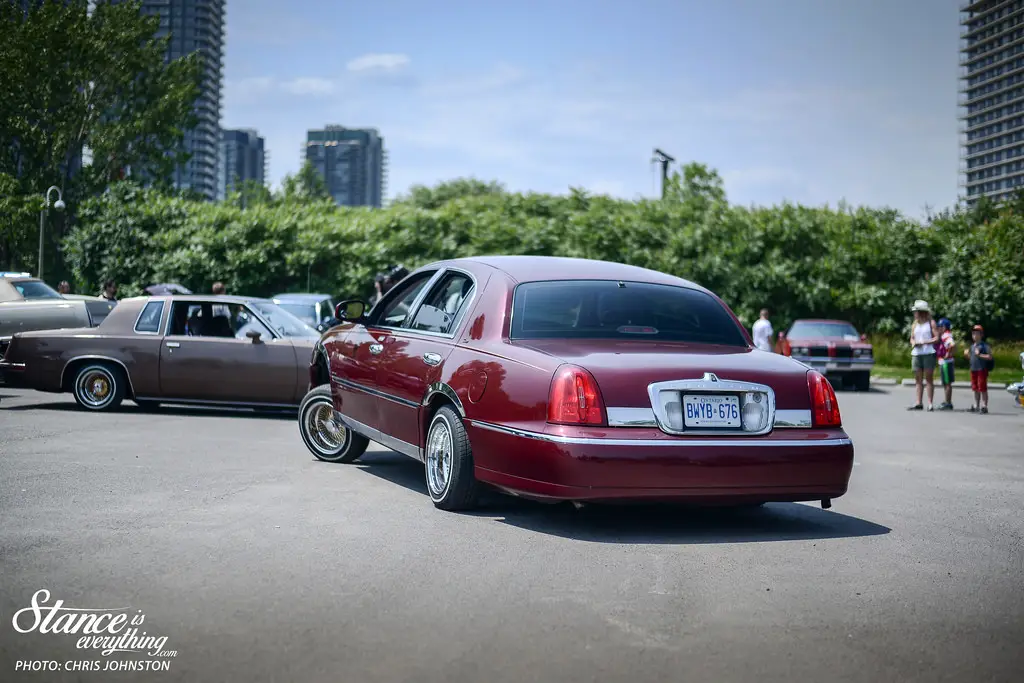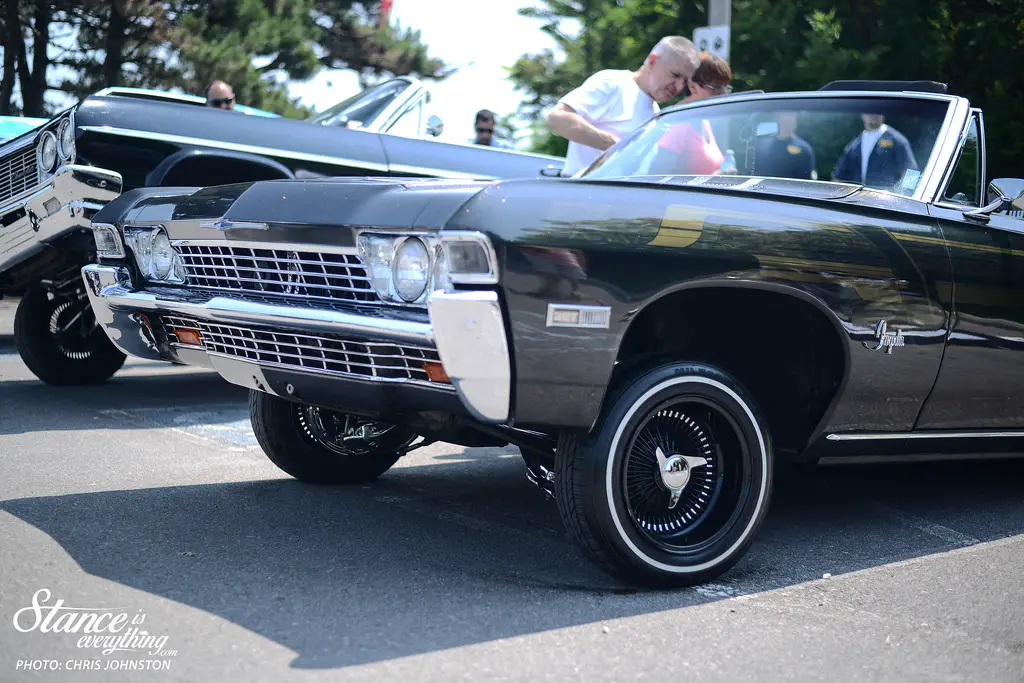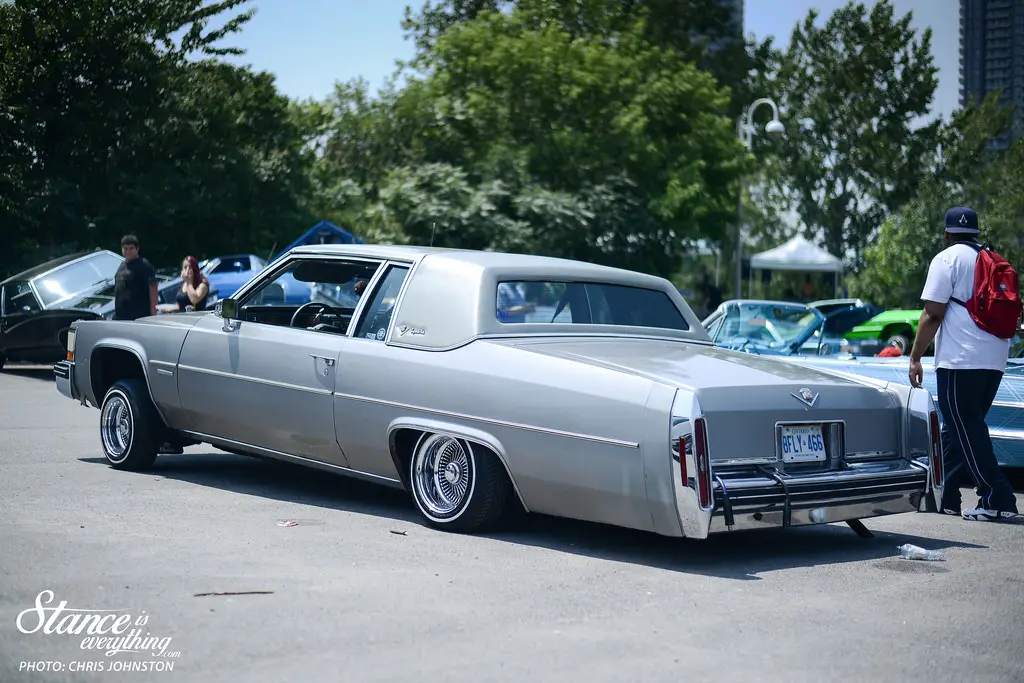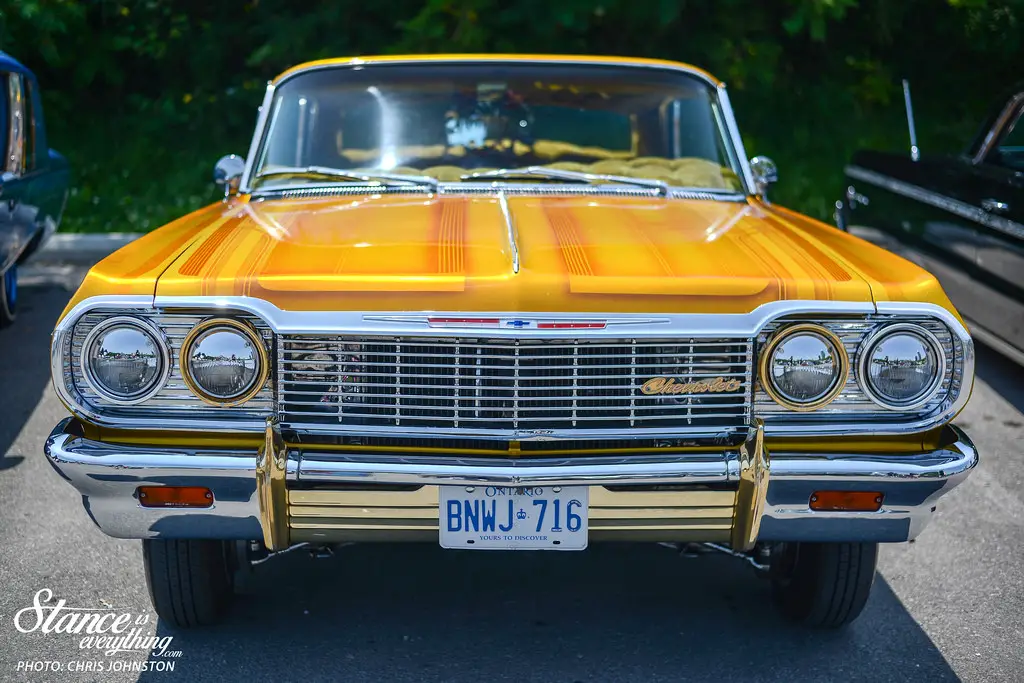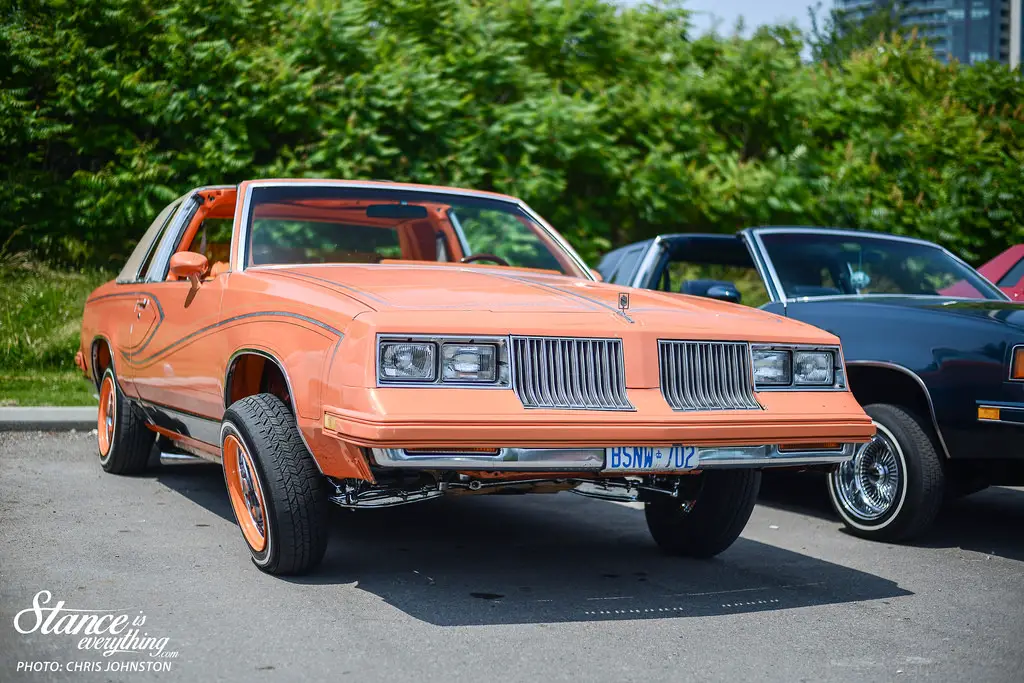 The attention to detail within this scene is bar none, some of the highest in the Province, and truly deserving of showcasing.
Lowrider enthusiasts are the type to sweat the smallest of details and modify the most minute of components.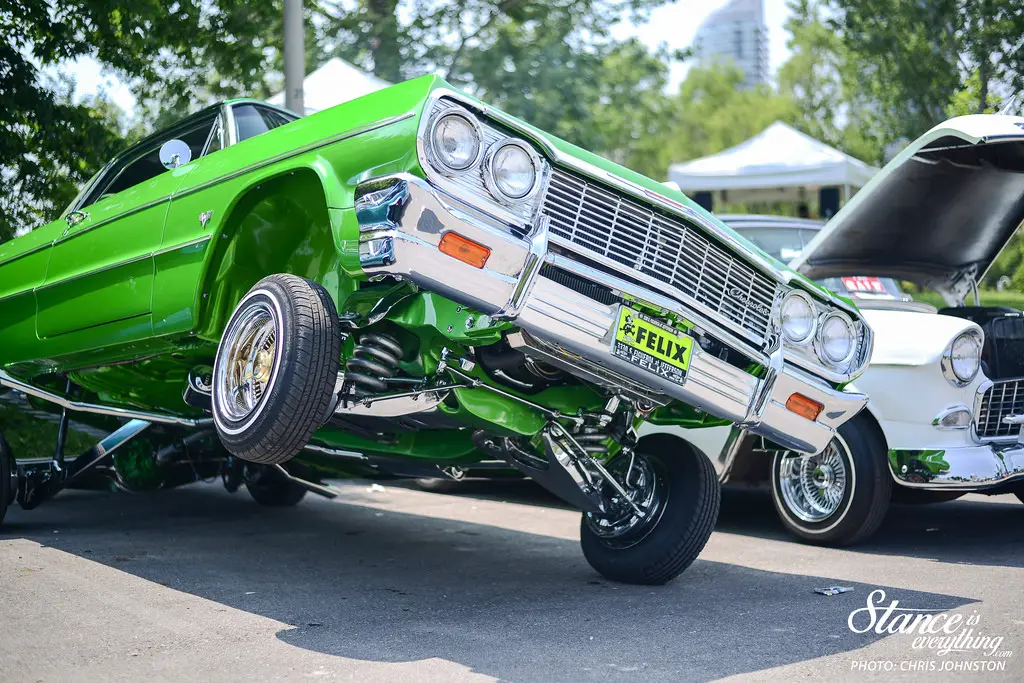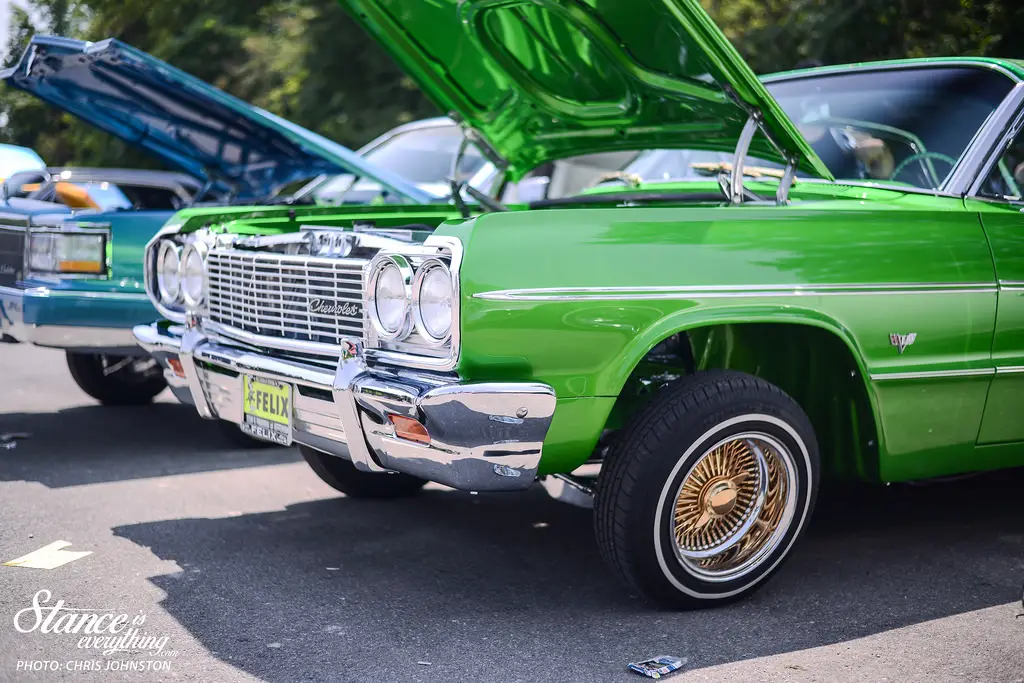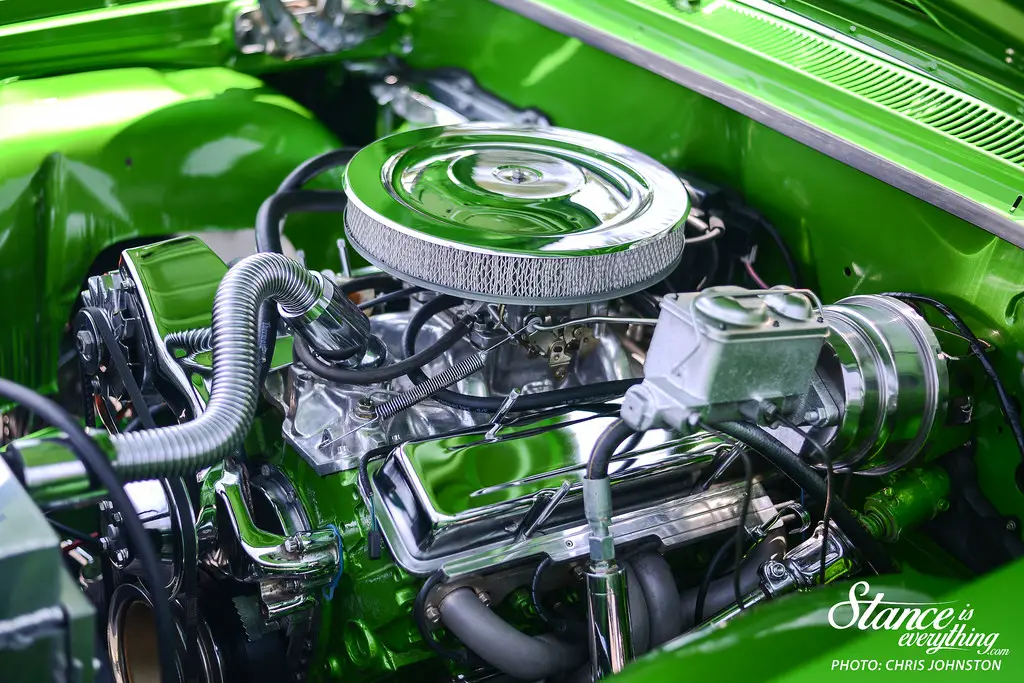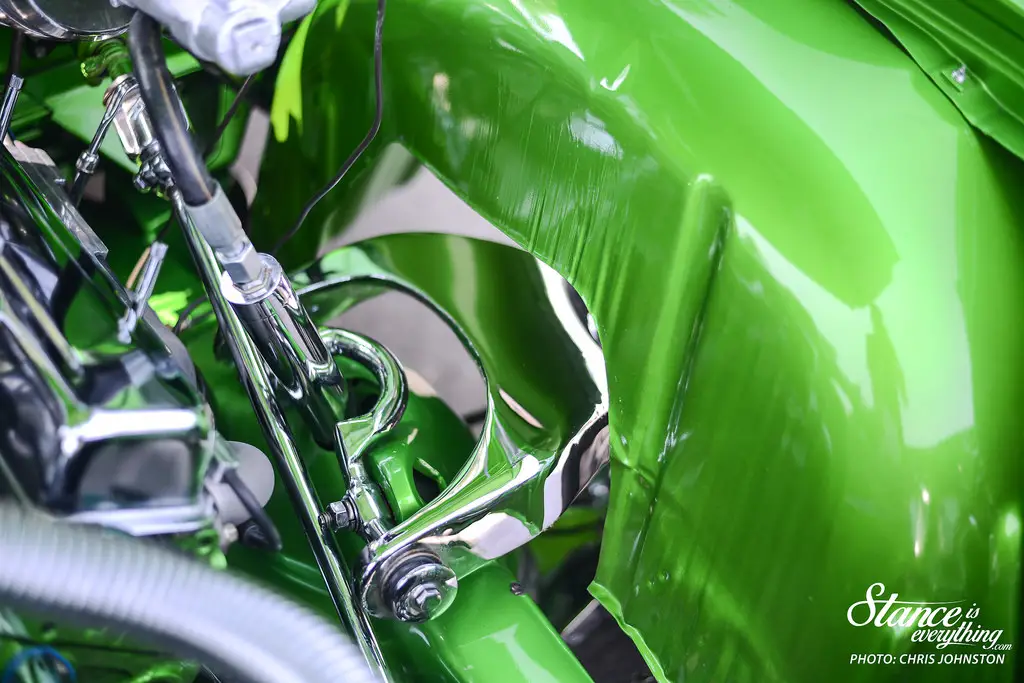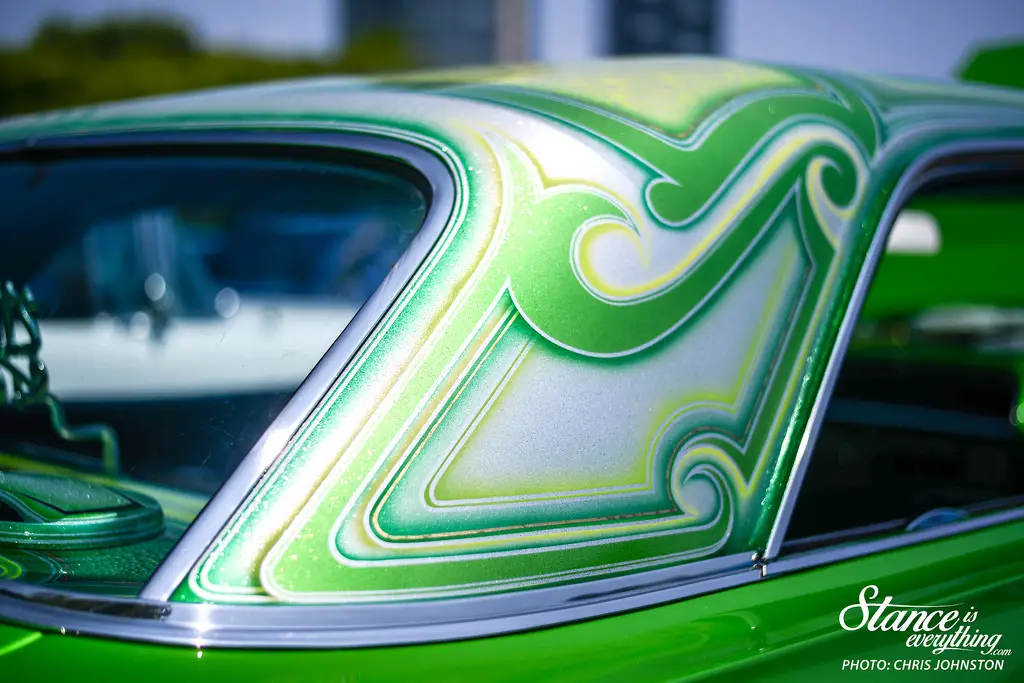 Firewalls, roofs, fender skirts and trim are chromed, painted, flaked, gold leafed, pinstriped, and muraled, body panels are razor straight, motors could easily be put to use in drag cars, and stereos are loud.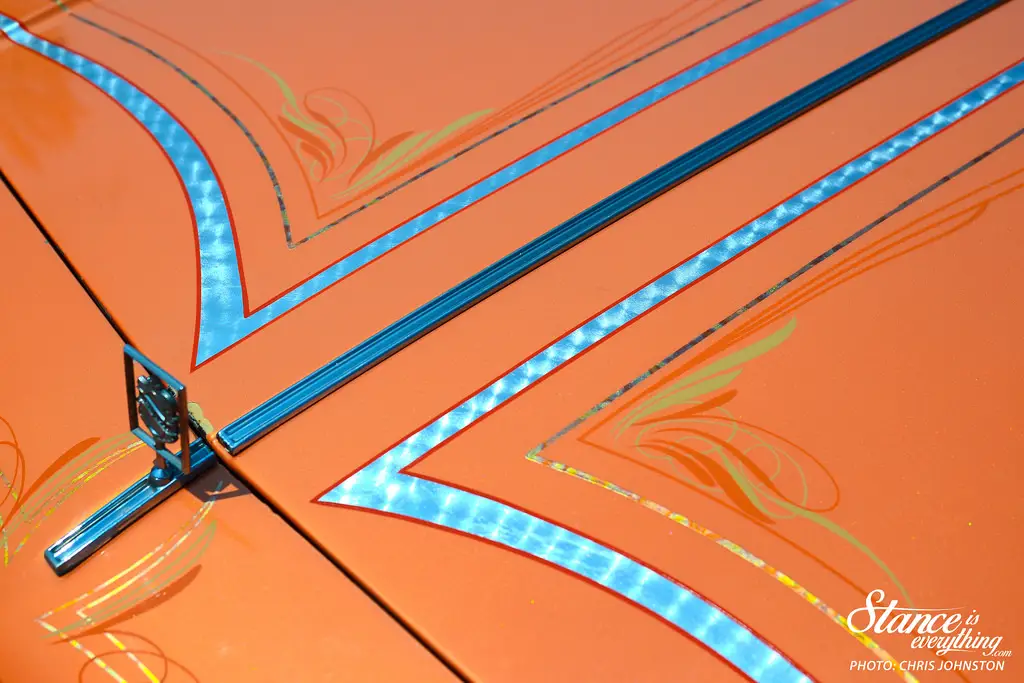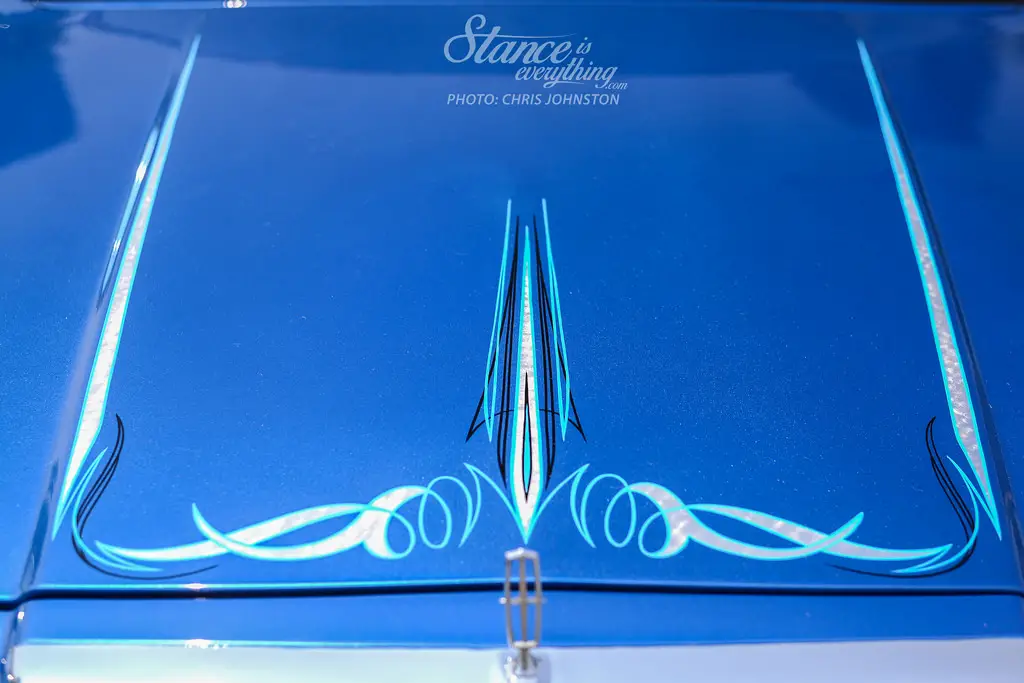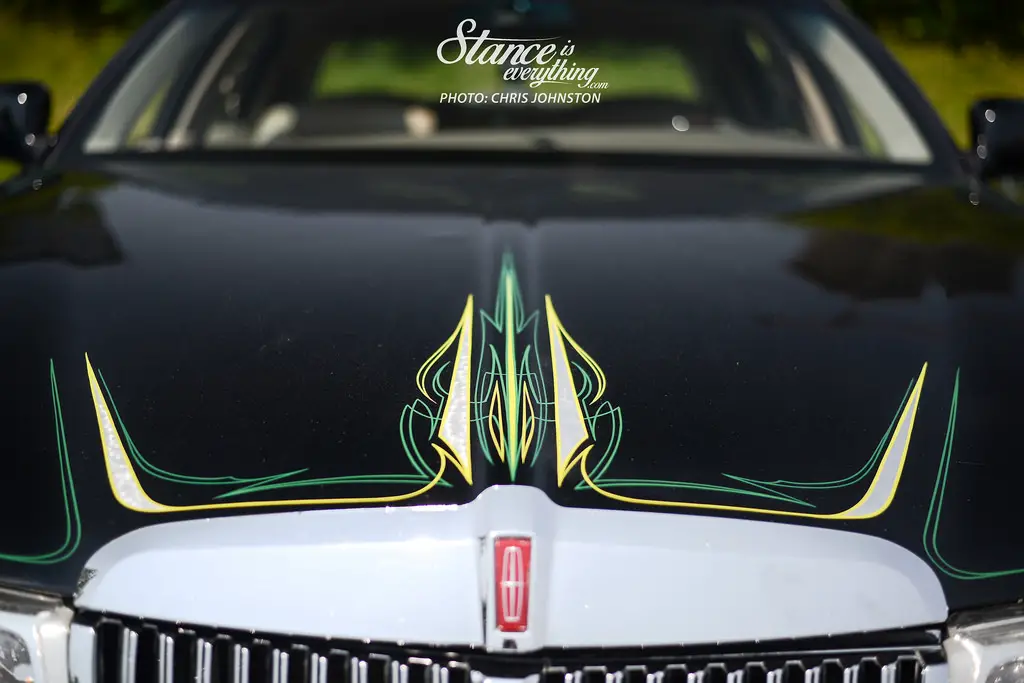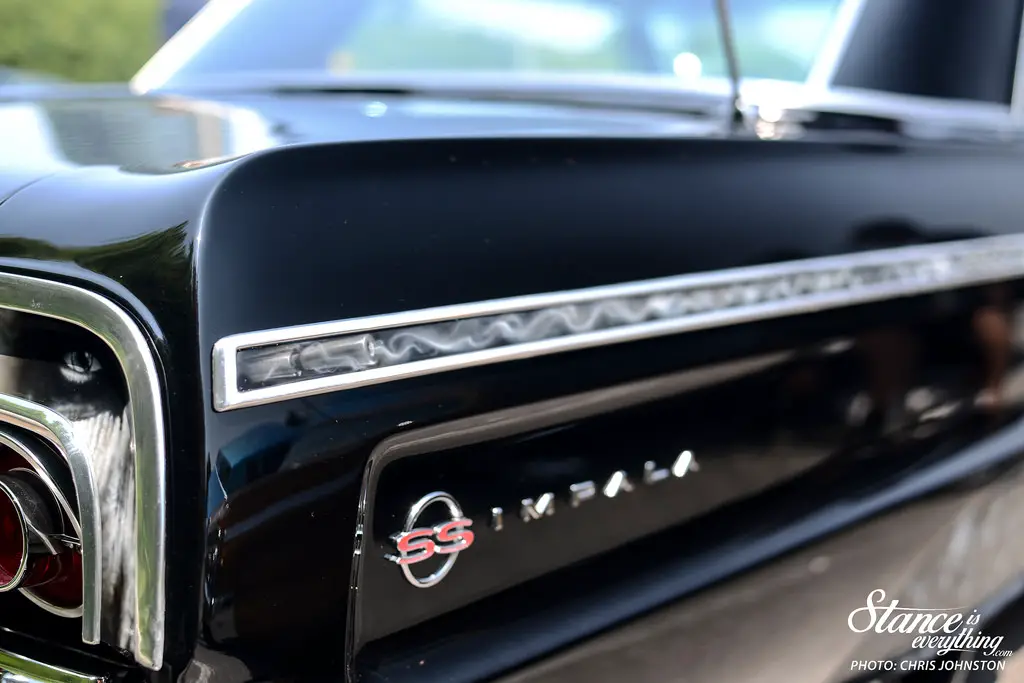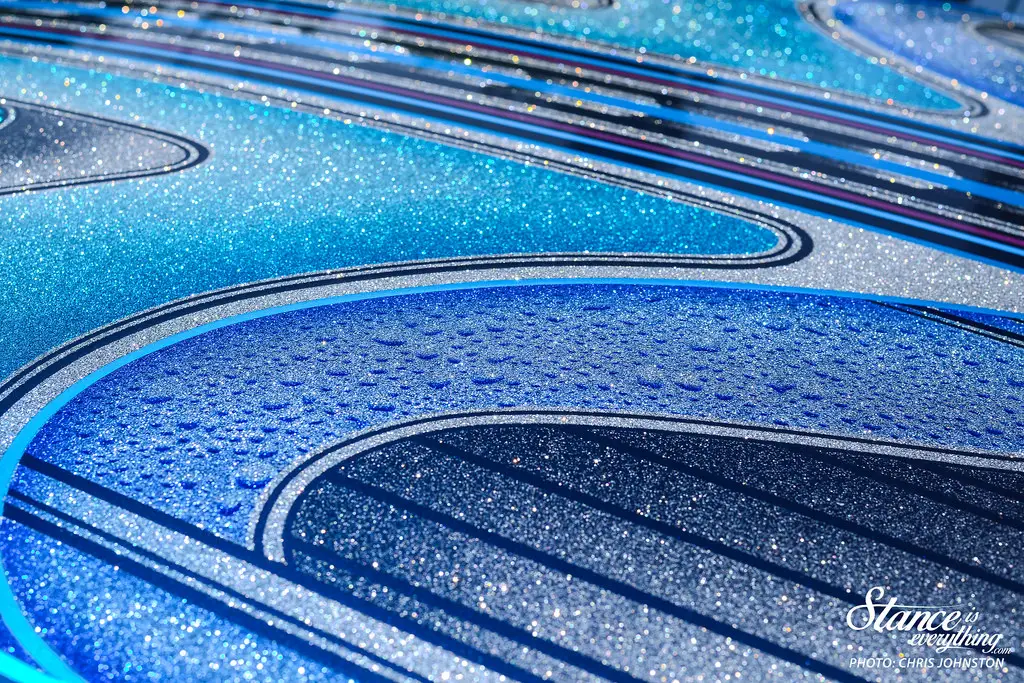 Yet despite the fact that thousands are invested in all of these vehicles not a trophy or an award is in sight.
These guys do it purely for the love.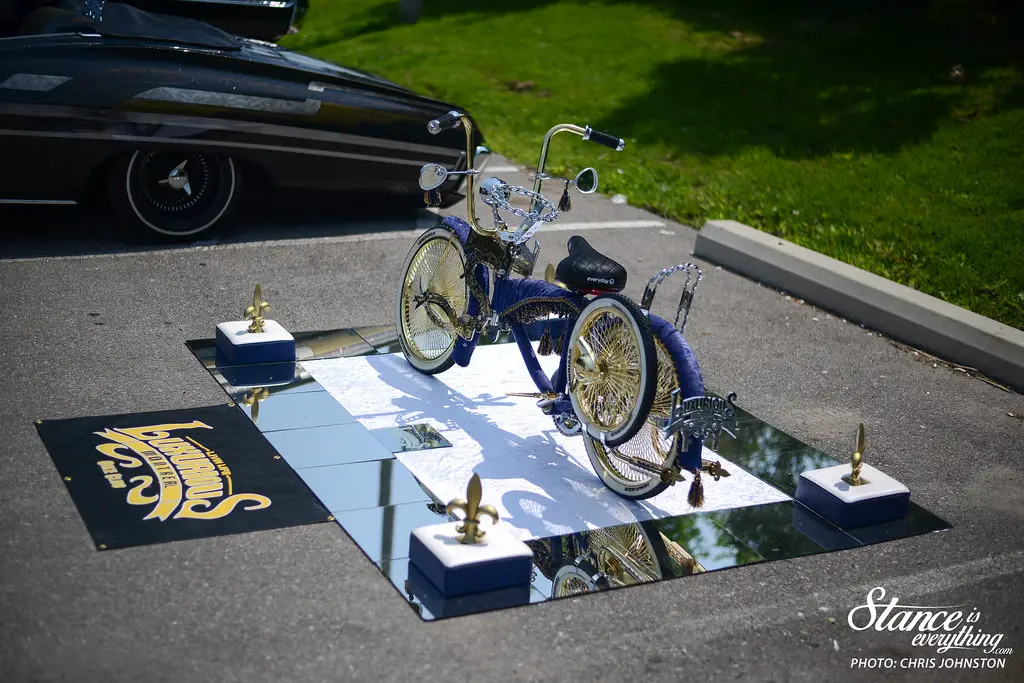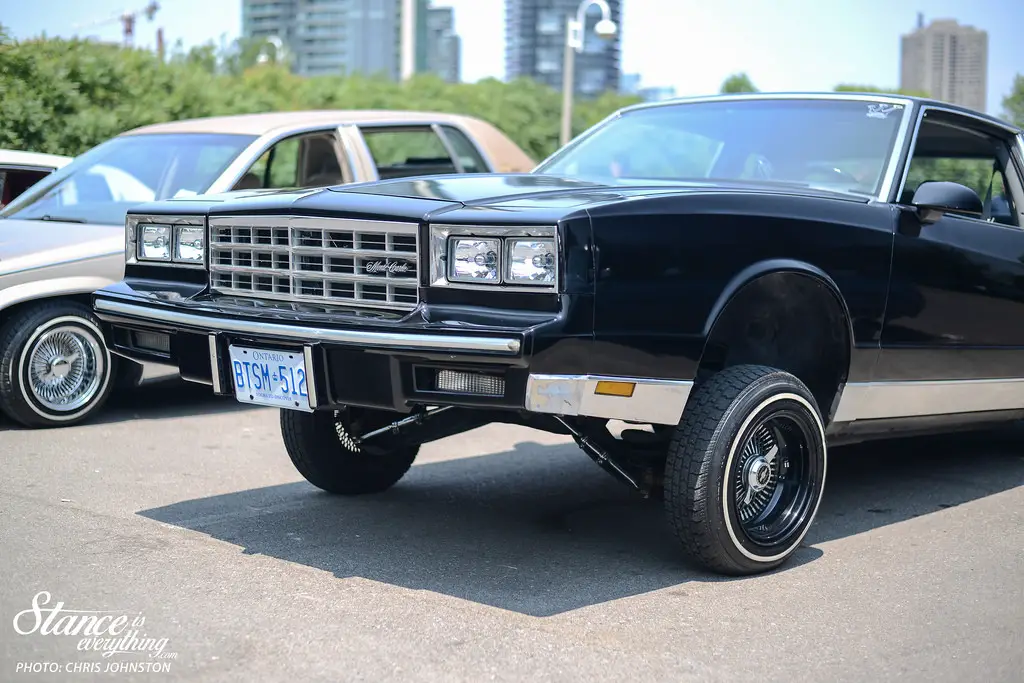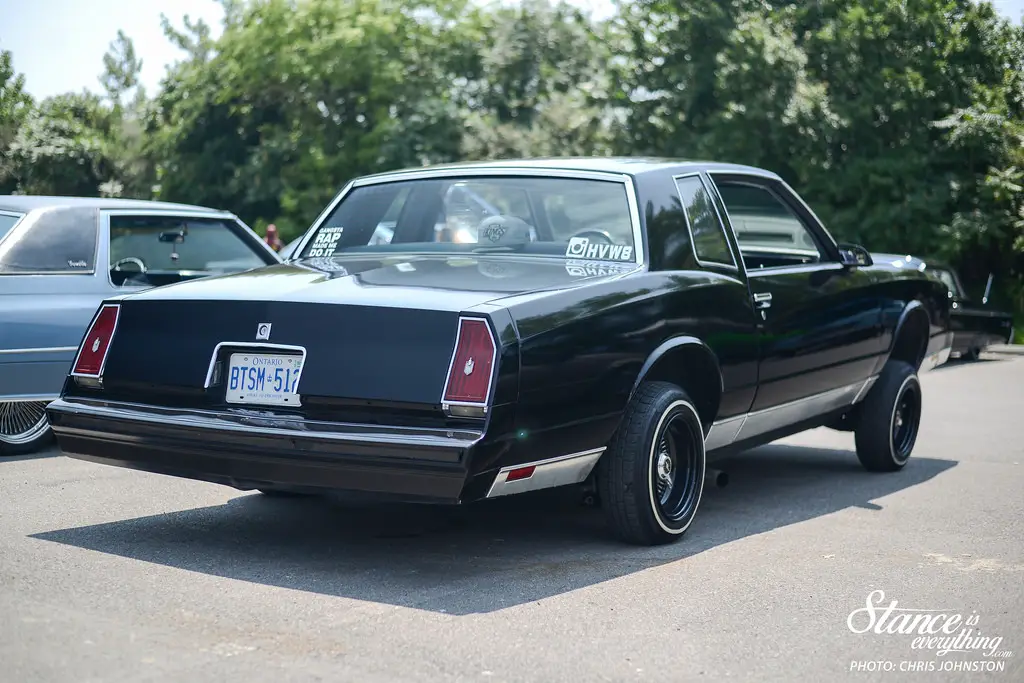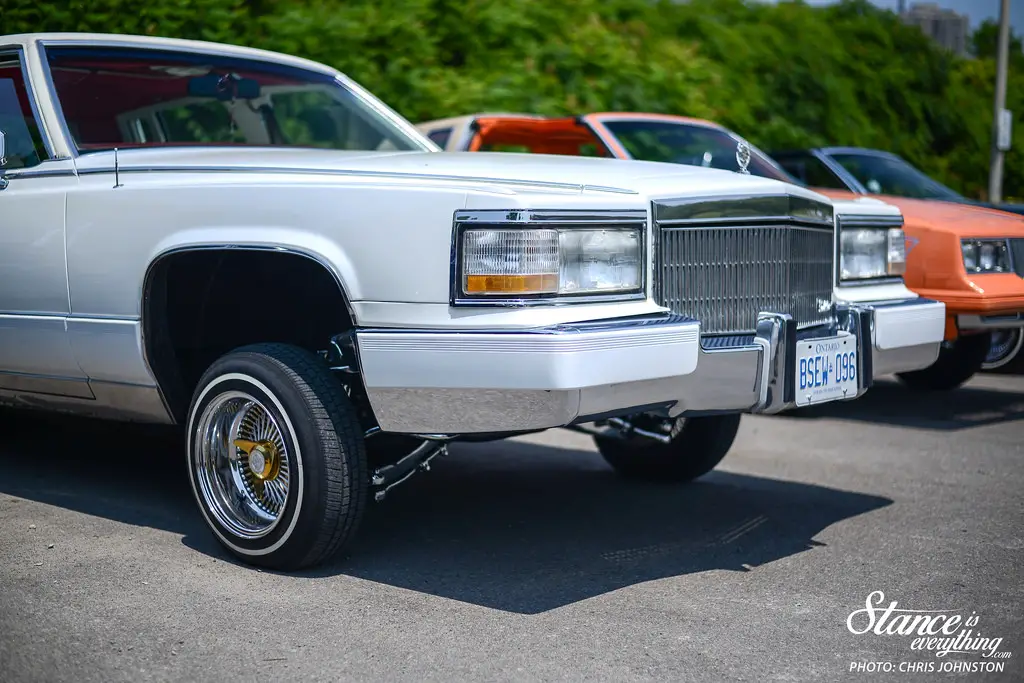 Maybe that's why people like Chris, Gil, and myself like these events so much. For people who have countless hours invested in their cars they are some of the most laid back and nonchalant about it.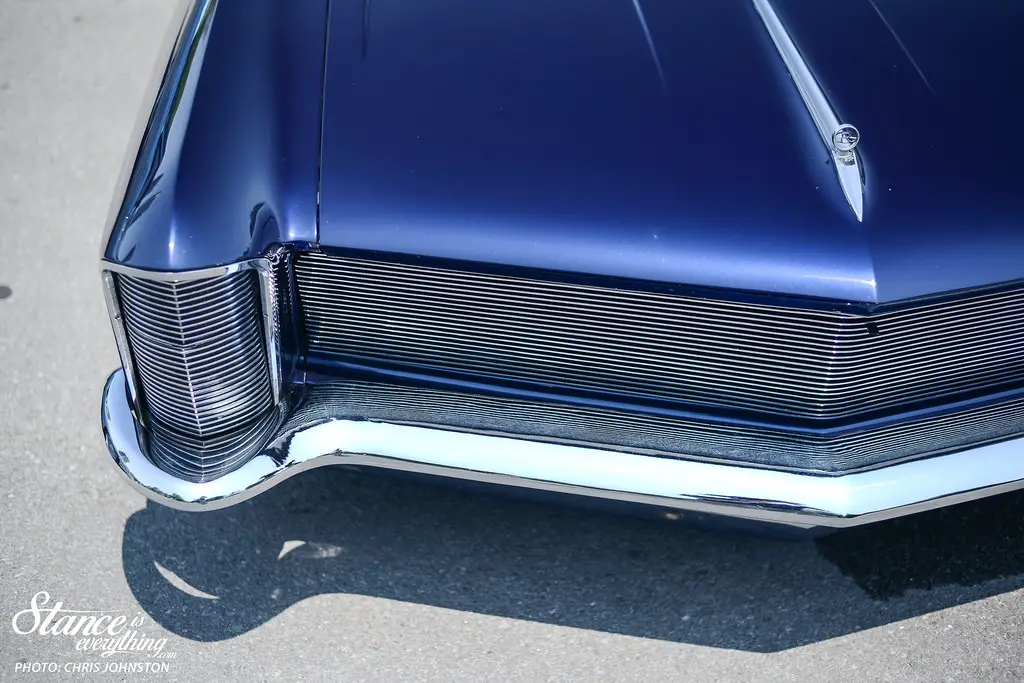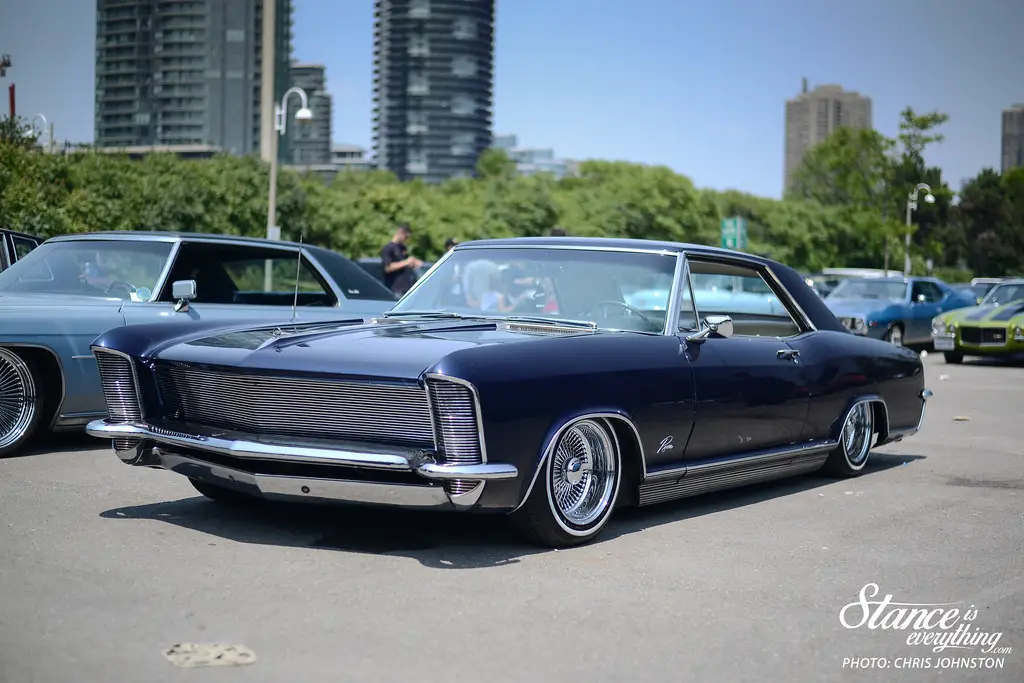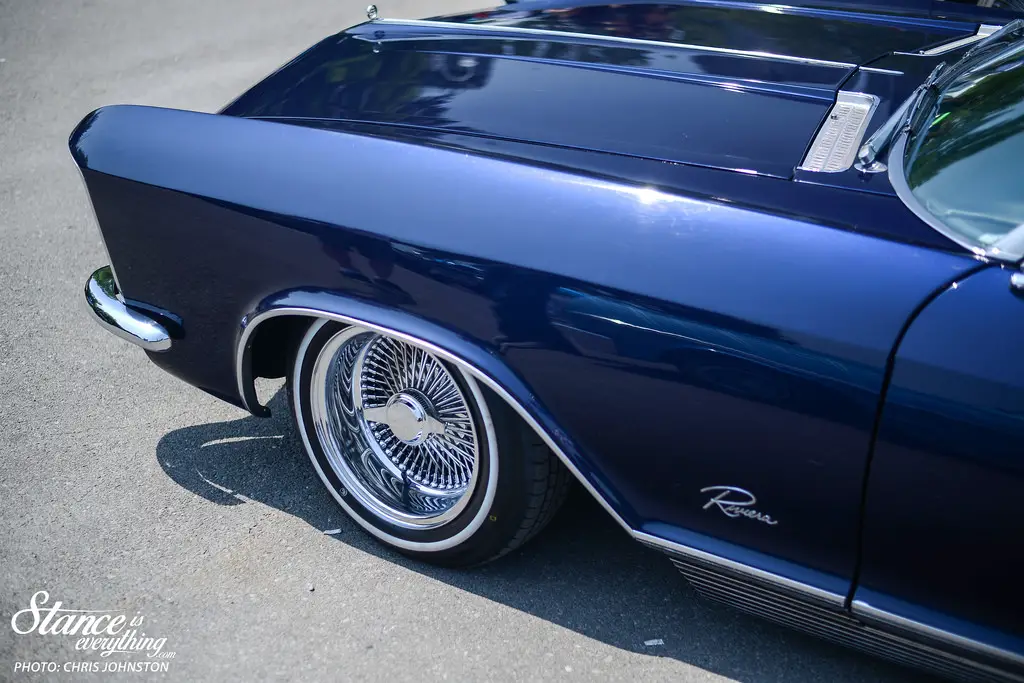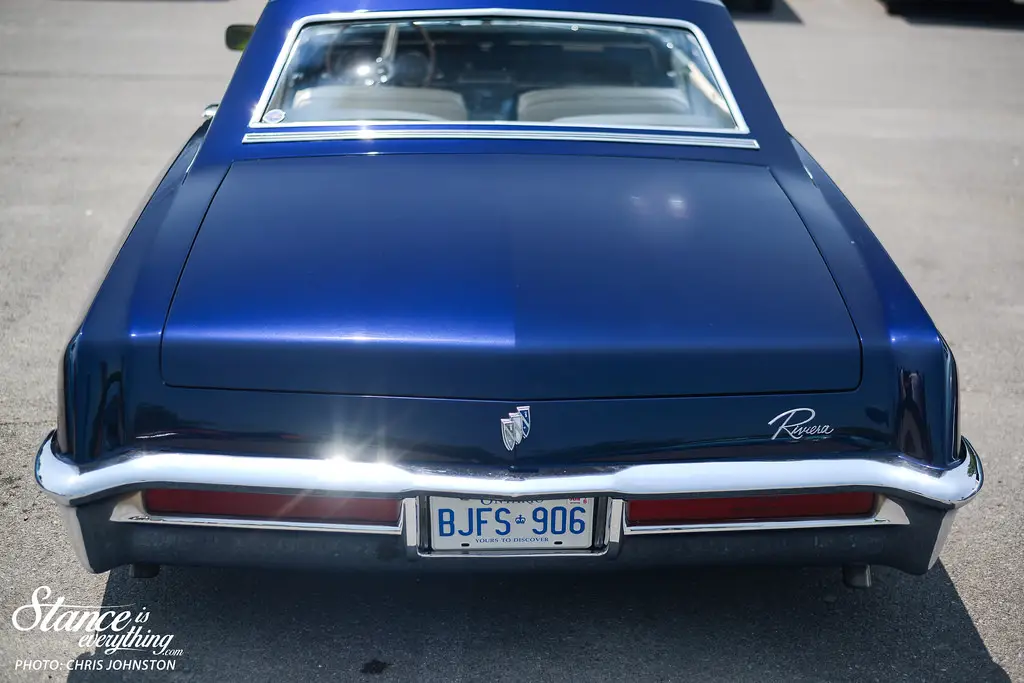 Without hesitation several of them will put their chromed and painted to the nines cars up on back bumper repeatedly for little more than bragging rights.


Lets not forget that for several of these cars there's no trailer to ride home on either. They drove in and are expected to drive back out.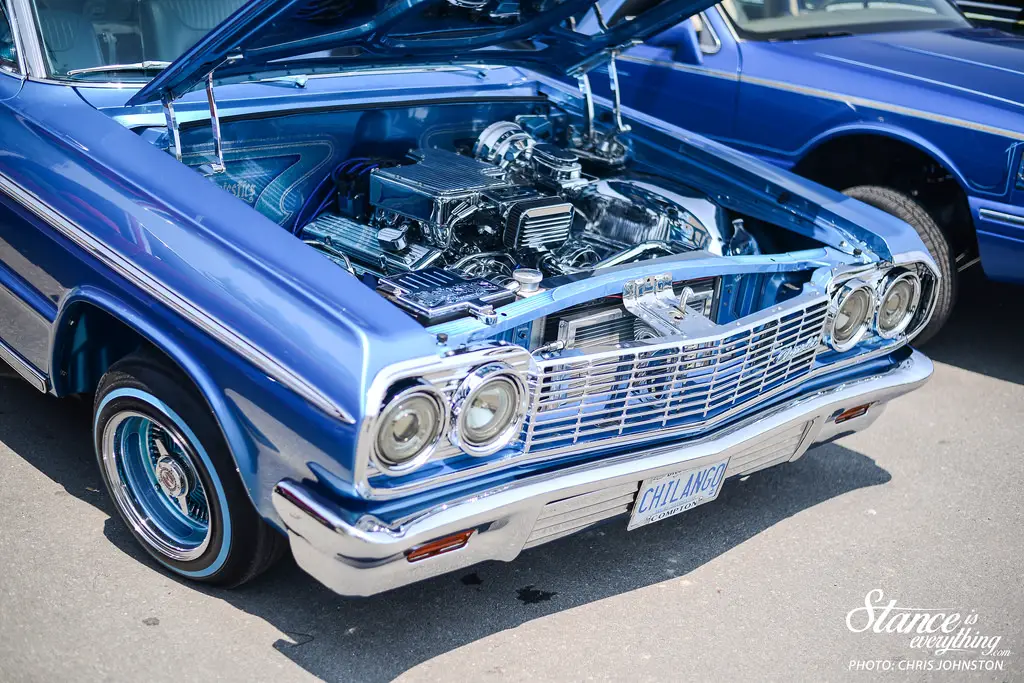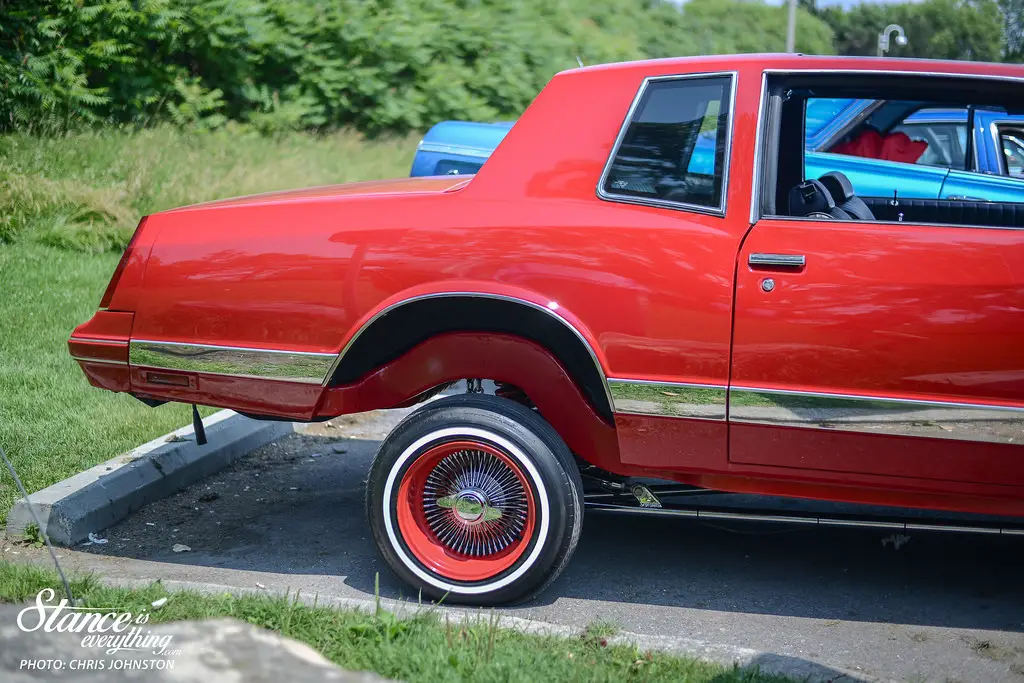 Unlike a lot of other events in the area this one is not only admission free, but drama free as well.
This means that anyone, no matter what they drive, or what their age or background might be is free to come by and enjoy the good times.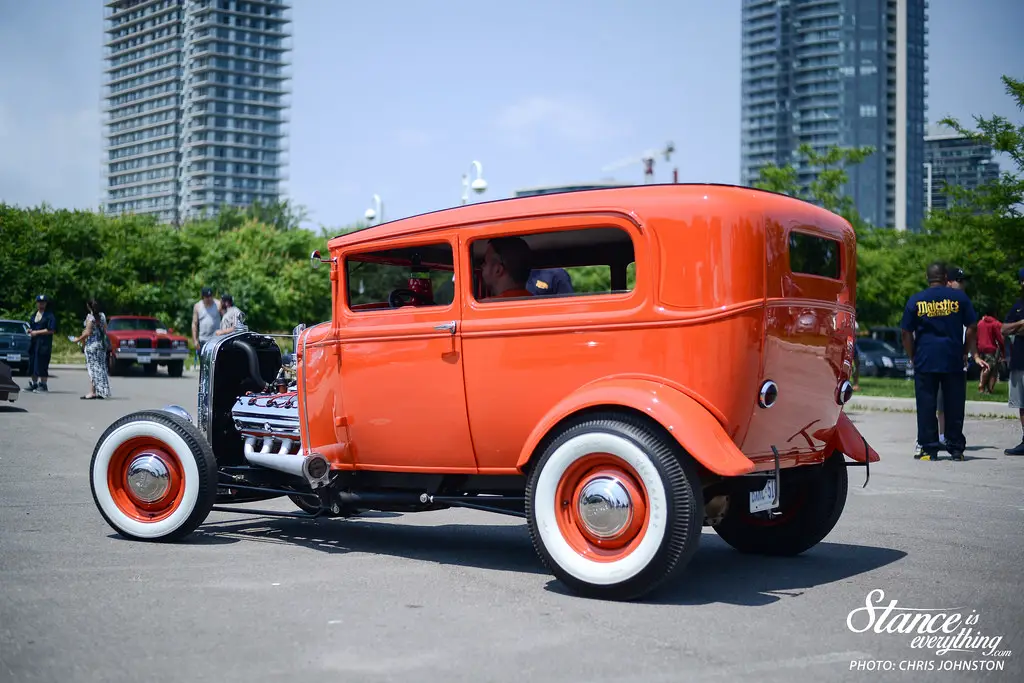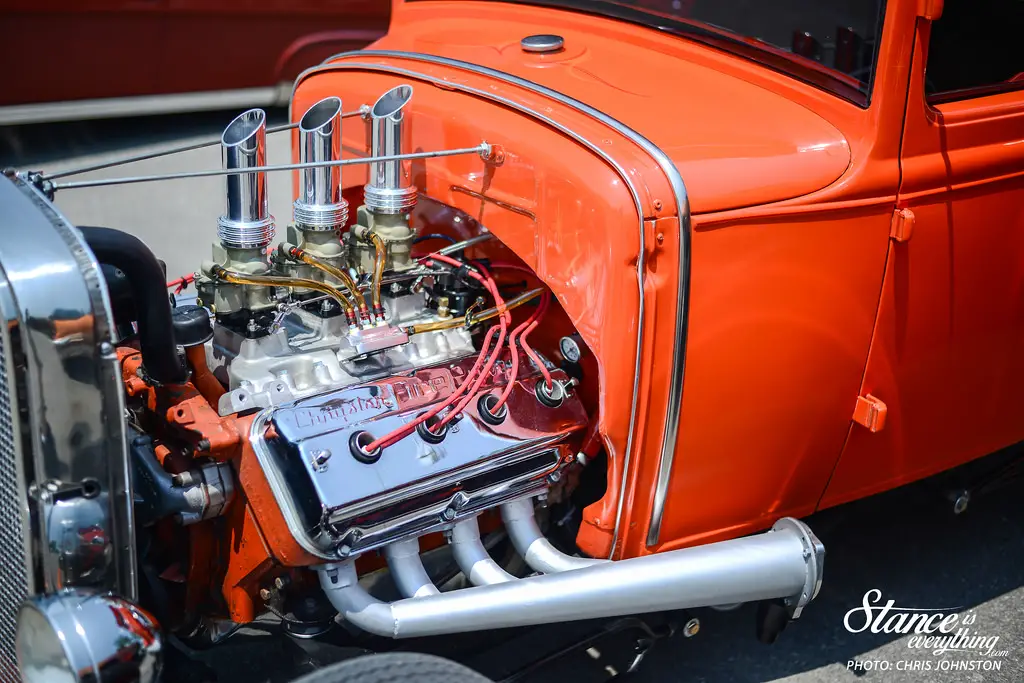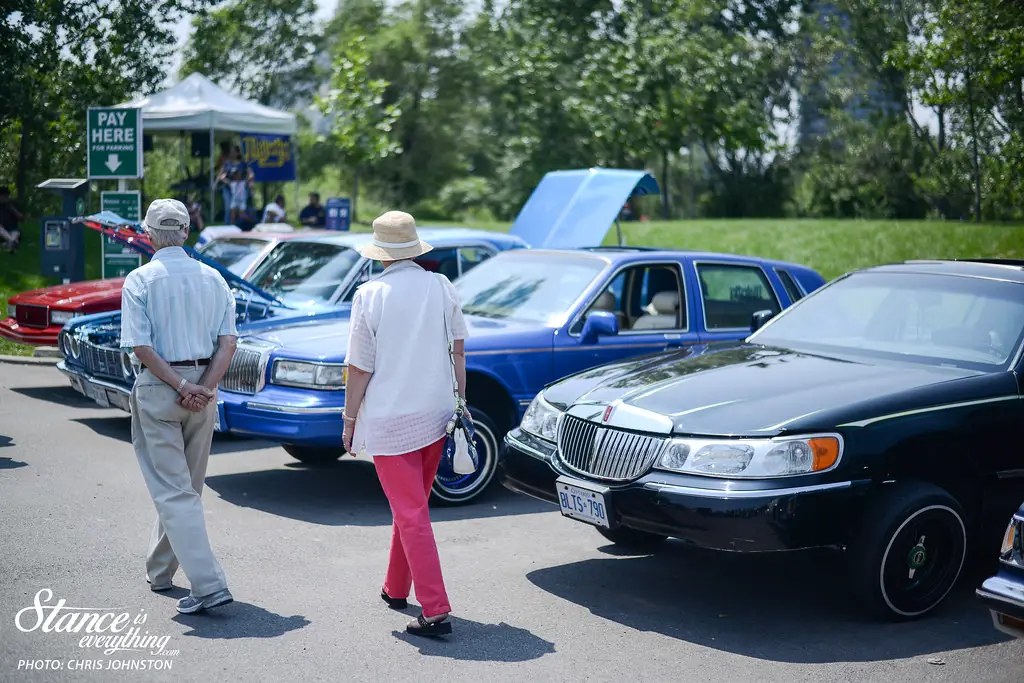 Of course I could continue to go on about the event but the more I talk about it the more I realize what I missed.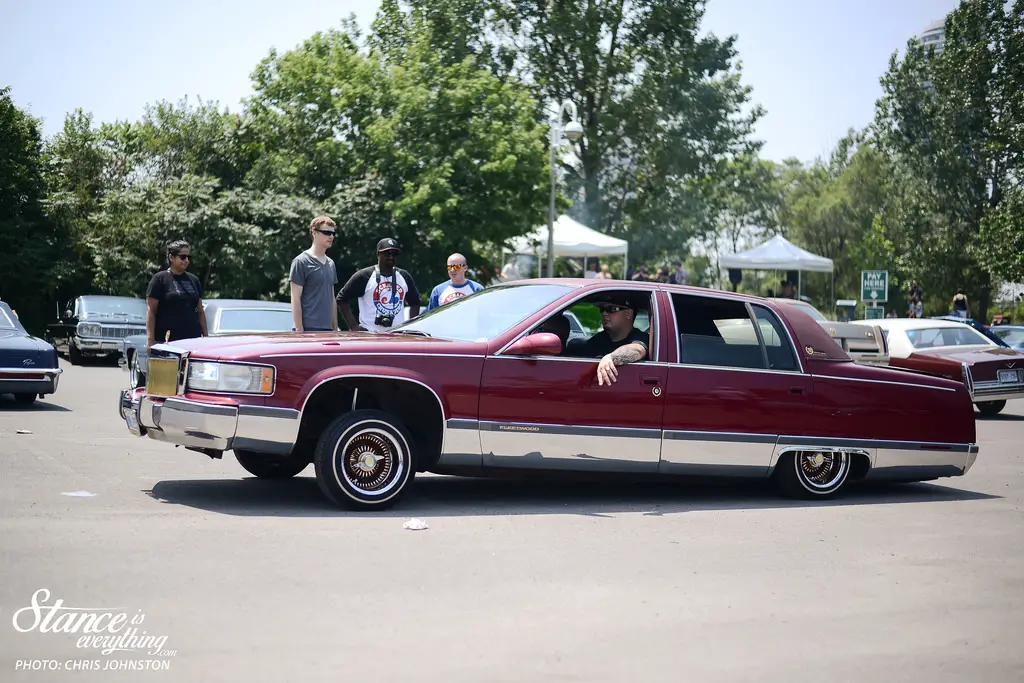 Cruise by next year, you won't regret it!