Minitruckers love swapping front ends, that's not news, but I did recently find a front end graft that is new to me; a first generation S10 with a sixth generation Charger front end grafted to it.
Like every font end swap the look certainly isn't for everyone, but, the work does look to be done fairly well, at least judging from the available photos.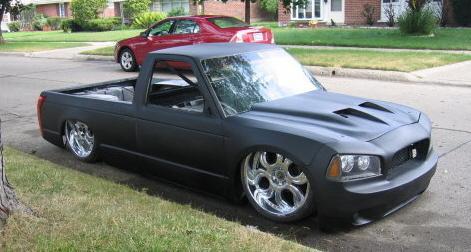 Not the effort of a shop, but rather an ambitious do it yourself enthusiast, this truck is (all things considered) a great effort at something few would attempt.
Besides both being automobiles the s10 and the Charger don't share a lot in common so combining the two is no small feat and it's not exactly like you can buy the conversion at your local Napa.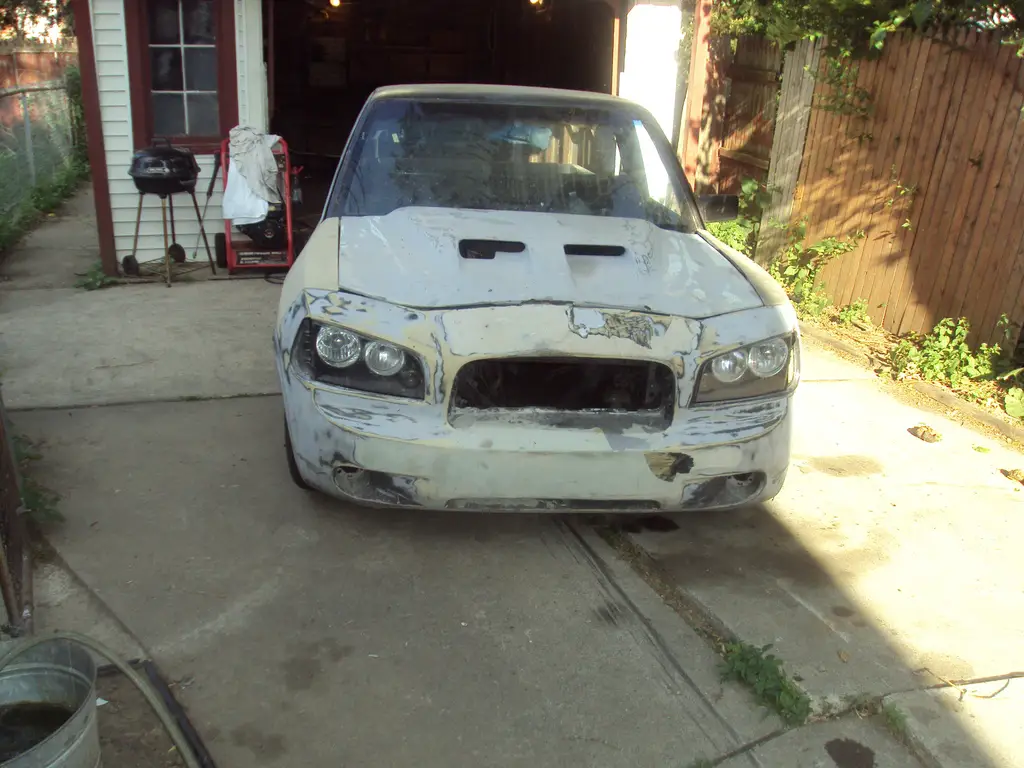 The hood is, according to the owner, 11 pieces merge into one and judging from the difference between the gaps in the photo above and the final product, I am going to assume more than few man hours were spent getting the gaps dialed in.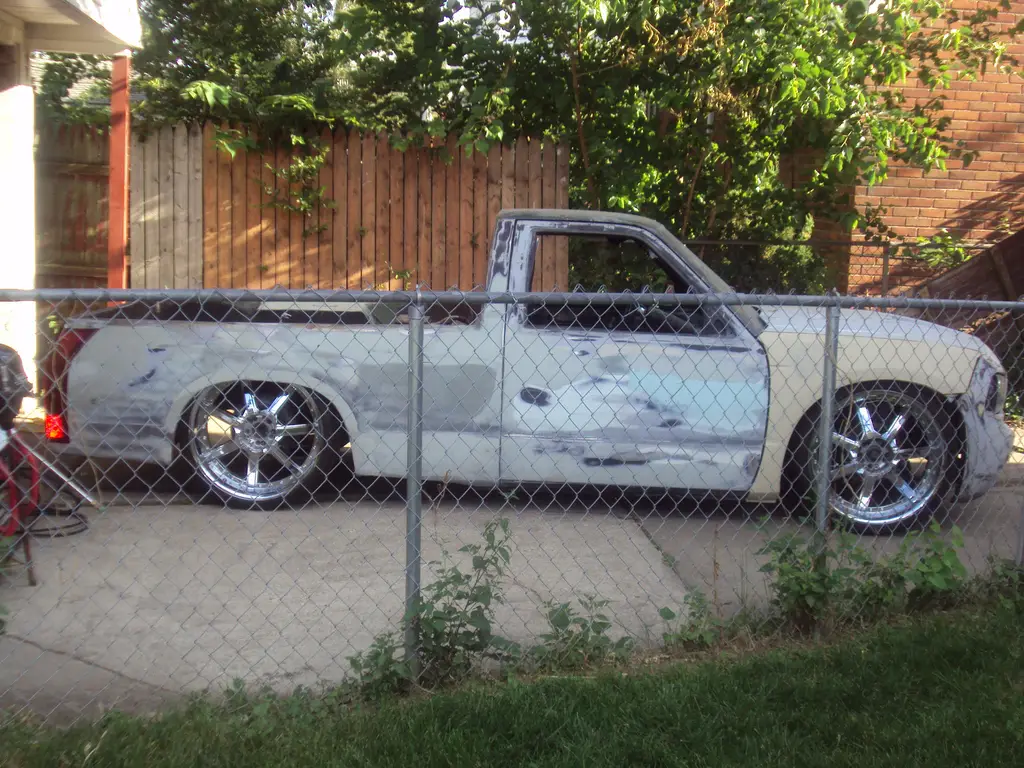 Out back a Cadillac SRX donates its tales and, typical s10 its bagged and bodied sitting on chrome.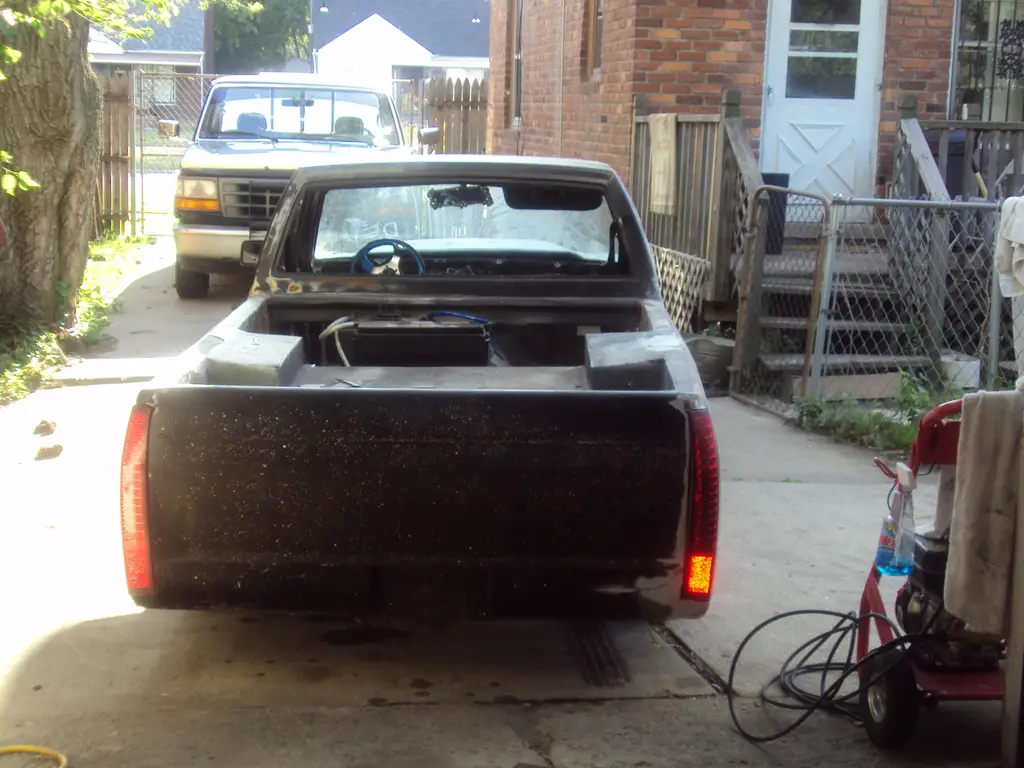 Sadly the owners Cardomain –yes Cardomain is still up– page doesn't have much in the way of completed photos so the postage stamp up top is all we get.