Marking the end of winter, I always look forward to the Motorama car show. But for 2019 there was one car in particular I was really looking forward to seeing in person.
That car, is of course the one I am posting today; a 1970 Plymouth Road Runner powered by an Isuzu 4BD1T motor.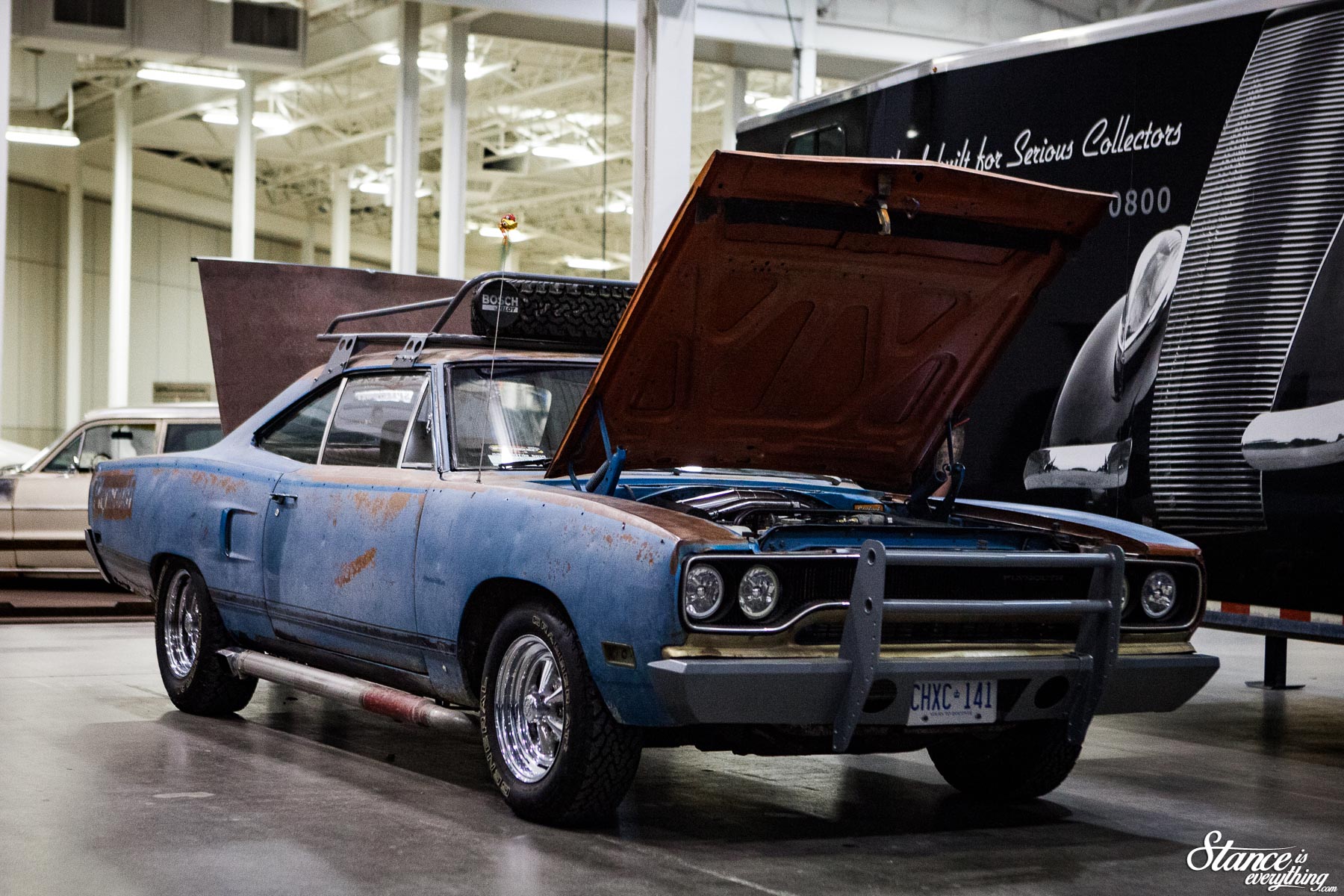 The car was built by Stony Smith of Oddball Kustoms. If the name sounds vaugely familiar Stony also built the "Booch" coupe.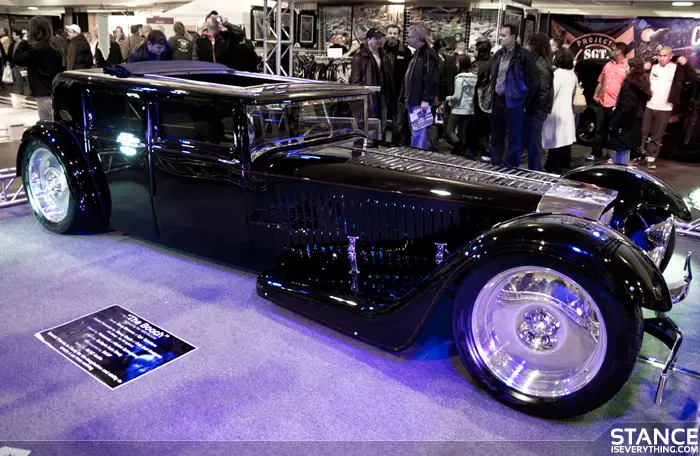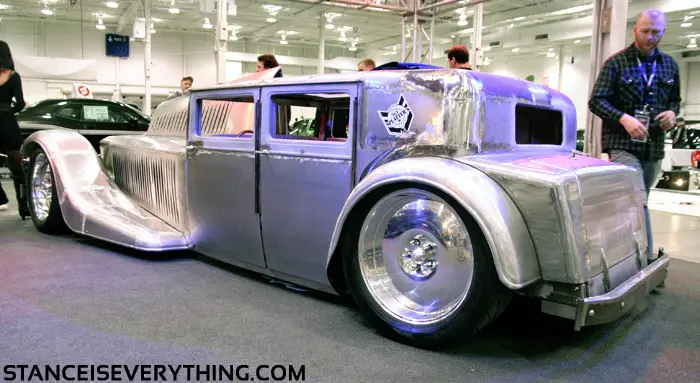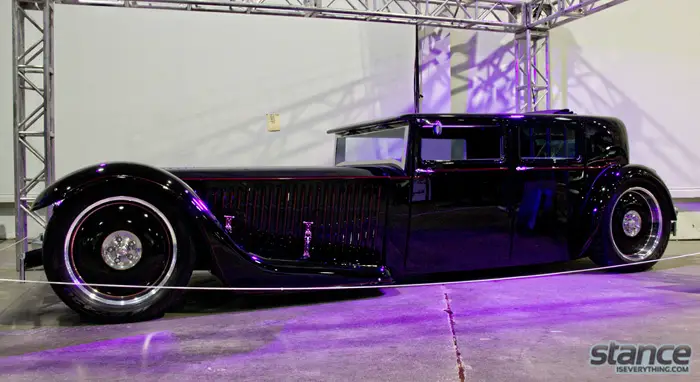 The Road Runner is, by Stony's own admission, a project inspired by a desire to have a fuel efficient muscle car.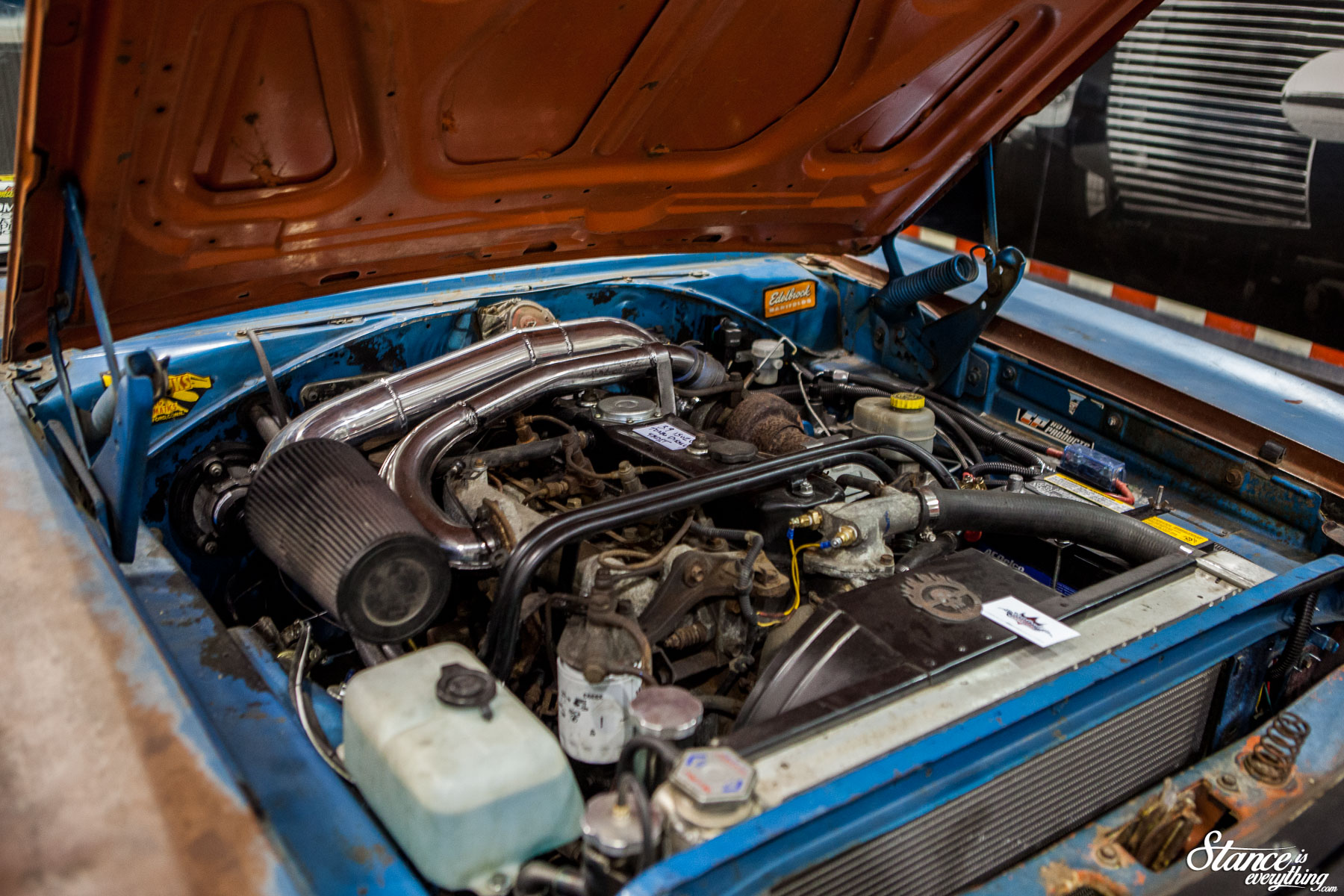 Starting with a fairly clean Southern Plymouth shell Stony added a 4BD1T that he pilfered from a ready for the grave Isuzu NPR truck.
Thoroughly rotten, he scrapped the truck shortly after the motor was pulled and if I'm not mistaken the scrap metal value meant he netted about even.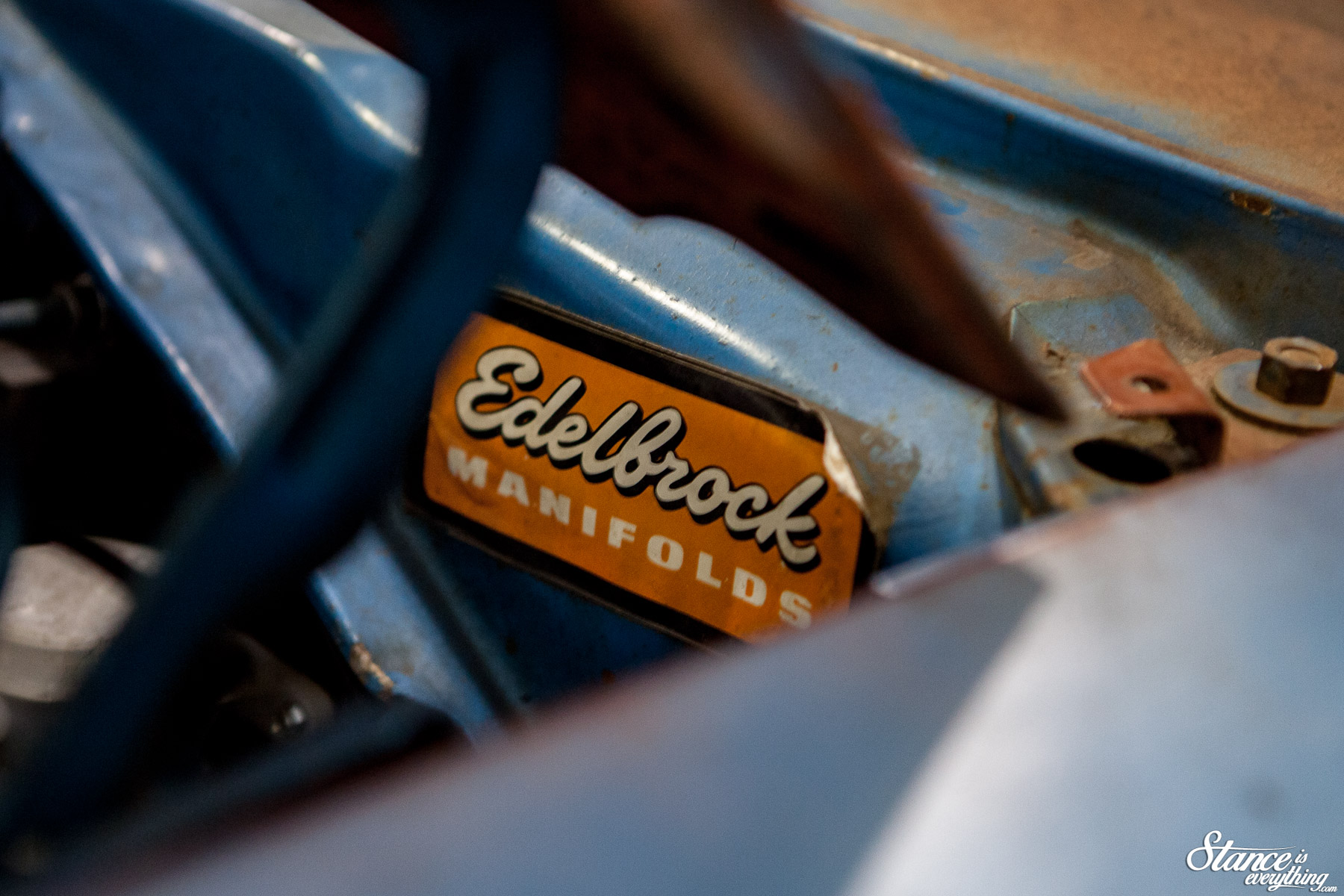 The car had a few period correct hop up stickers on it, as well as fantastic Patina, so he rolled with it by adding Thrust side pipes and Cragar wheels.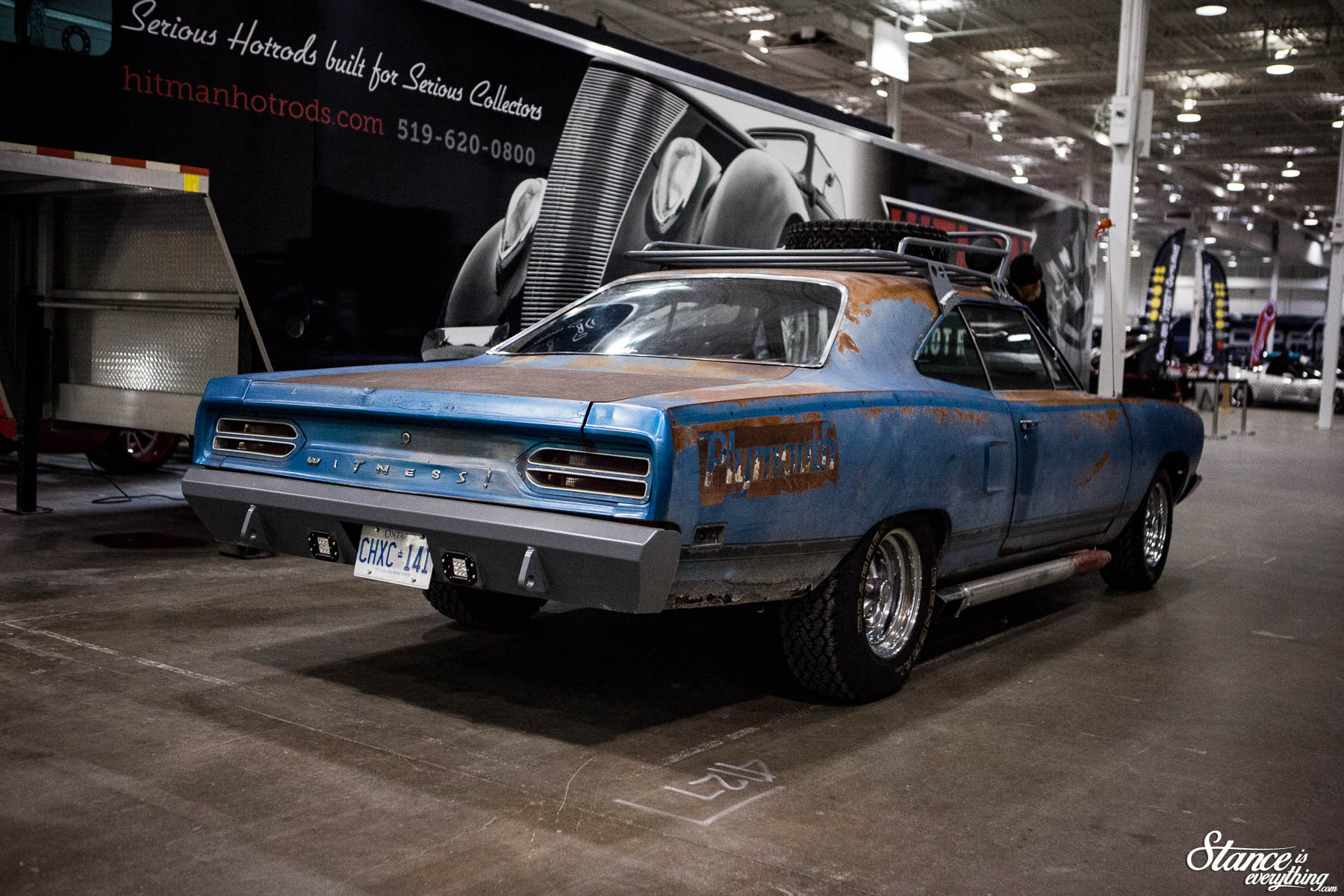 Stony also made custom bumpers front and rear, and installed a custom roof rack/basket with plenty of auxiliary lighting.
The result is quite Mad max like, and honestly super refreshing to see in person.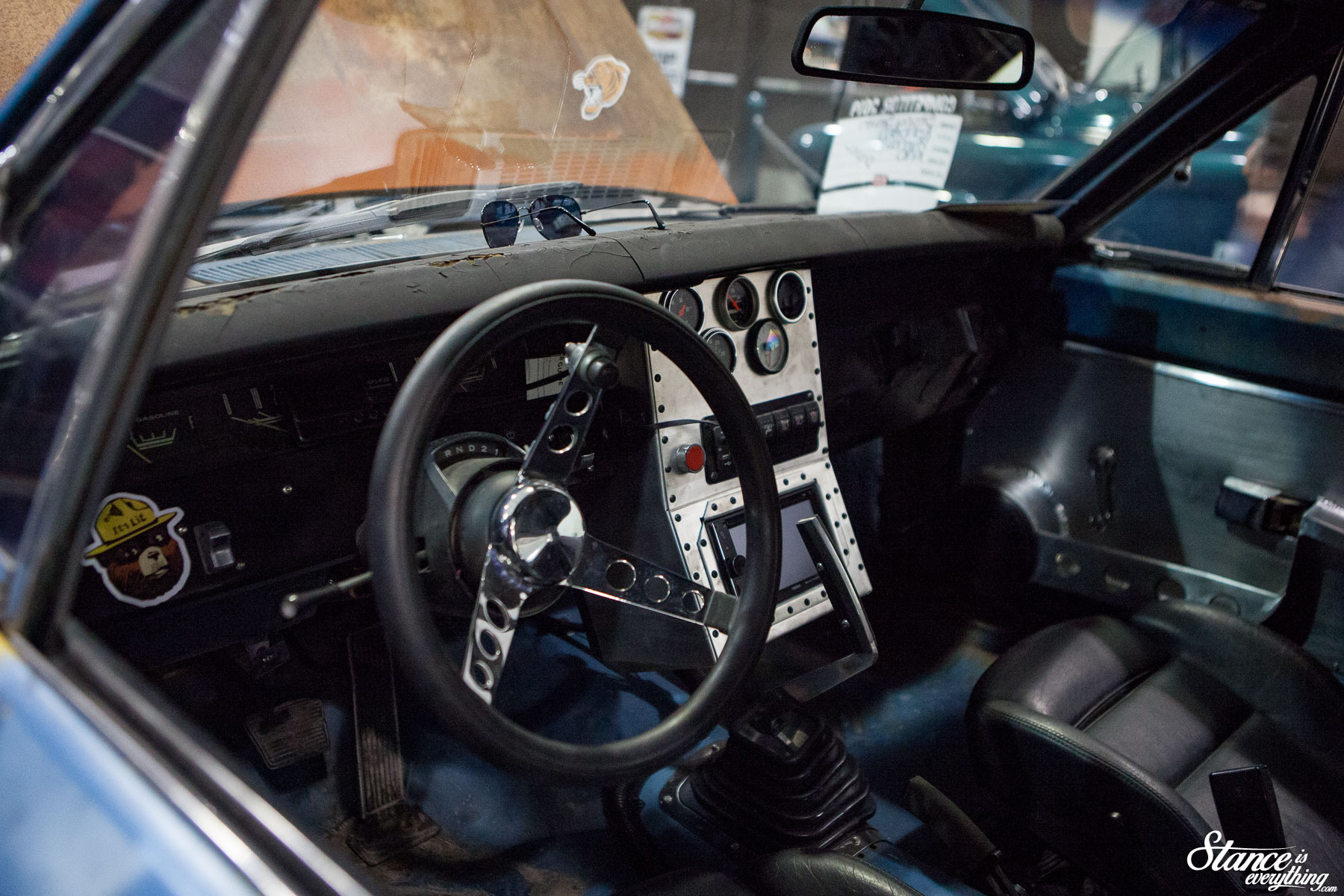 Inside, the interior is fairly bare, but not without a few significant changes. The BMW enthusiasts among us have likely already noticed the seats and the aviation enthusiasts the shifter.
That shifter is mated to a T56 transmission. Stony stated the transmission is actually the current weak link in the set up given how much torque the motor generates.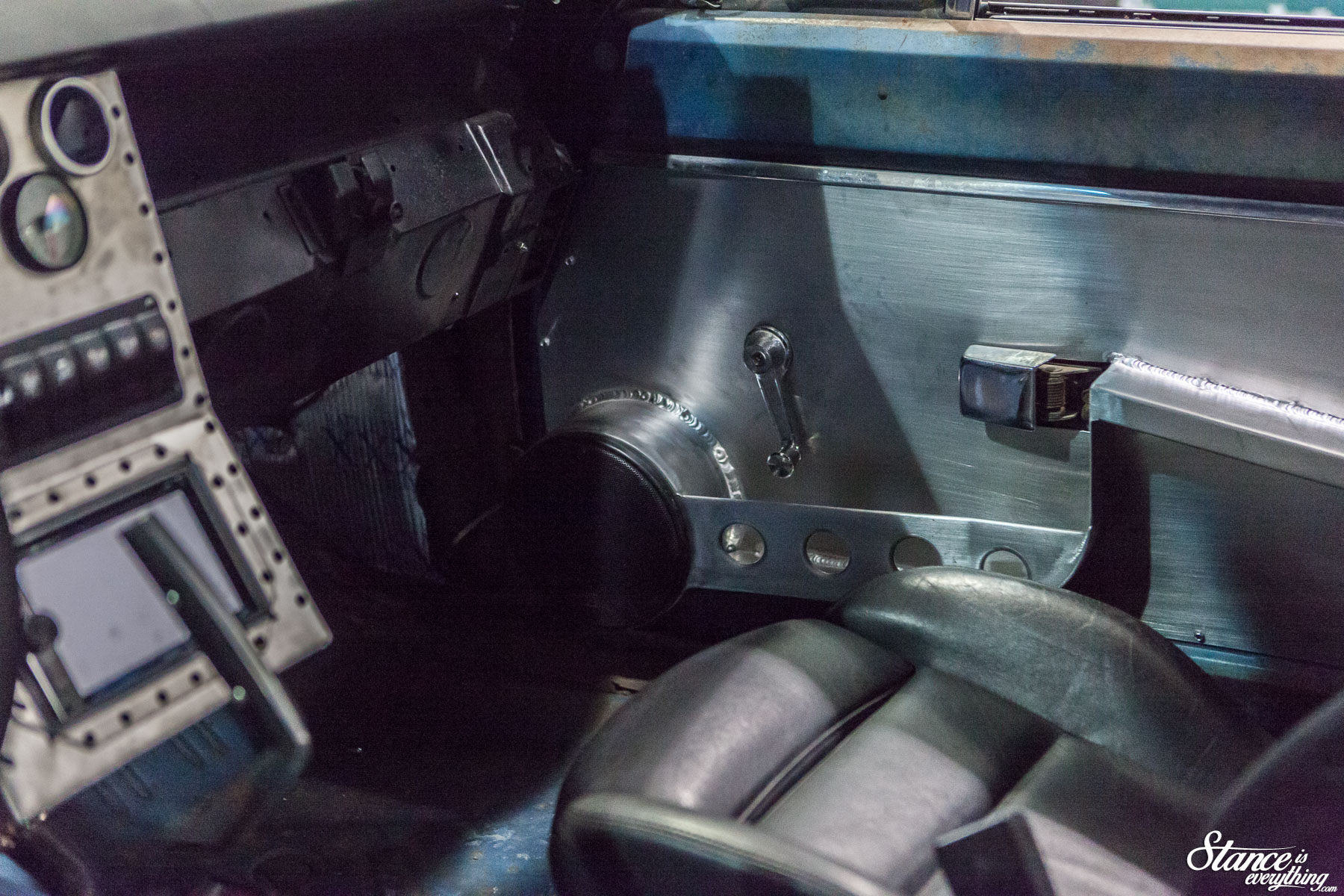 Being a bit of a metal Wizard stony also crafted the center console. Not stopping there he made killer door panels as well.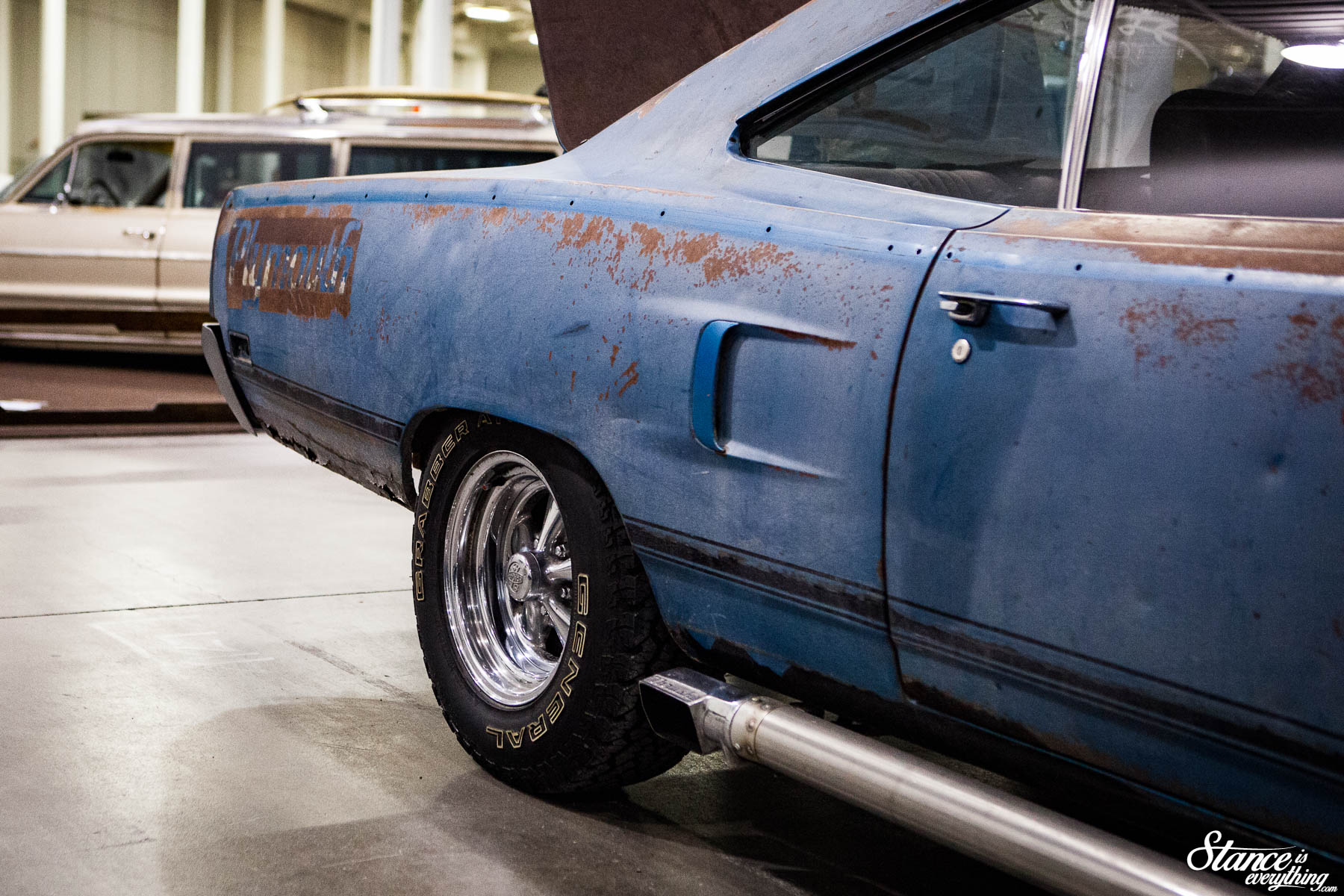 Mopar fans at the show were absolutely up in arms about the car. Many called it sacrilege before turning their noses up in disgust. But for every second hater, there were three admirers.
At the end of the day he drove the car straight to Florida two days after the show so the joke is on them. This car works, and it works well.
Stony is going to pop by and help me with a little metal shaping on Project Why Wait so don't be surprised if this car makes it back on the site for a little more than a quick spotlight.
In the meantime follow Stony on Instagram at @stony_oddballkustoms.