If you've never worked on one, you might not know, but GM G body cars S trucks and are really similar front end wise. Essentially a G body (Cutlass, Monte Carlo etc) front end is just a wider set s10. The control arms, spindles, brakes etc are completely interchangeable given we're talking 2WD. I know this of course because of Project Why Wait.
The ability to interchange parts is what helped GM keep costs down and profits up in the 80s and 90s. It's also lead to people creating all sorts of parts bin creations. Creations like this s10.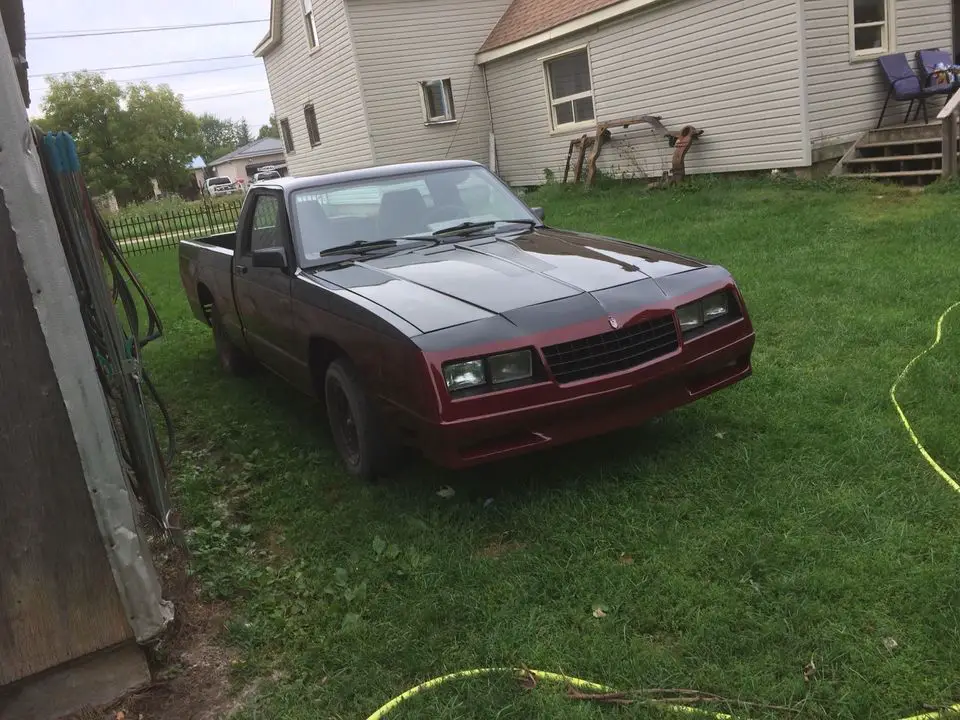 At the most casual of glances this Monte Carlo clipped S10 resembles an El Camino. Actually, considering the El Camino exists, it's weird the owner didn't start with one.
Corvette roll pans were extremely popular for s10s, but the owner of this truck took things further by grafting on the rear end of a C5.
Honestly the ass job looks the job fairly well all things considered. Hats off for retaining an opening tailgate, that probably wasn't easy.
Unfortunately from the side everything falls apart. The front end sticks out way, way too far, and the opposing angles of the clip swap and rear end swap just visually conflict.
Surprisingly though the 3″ roof chop looks right at home. A healthy drop might help things out, but I really have my doubts.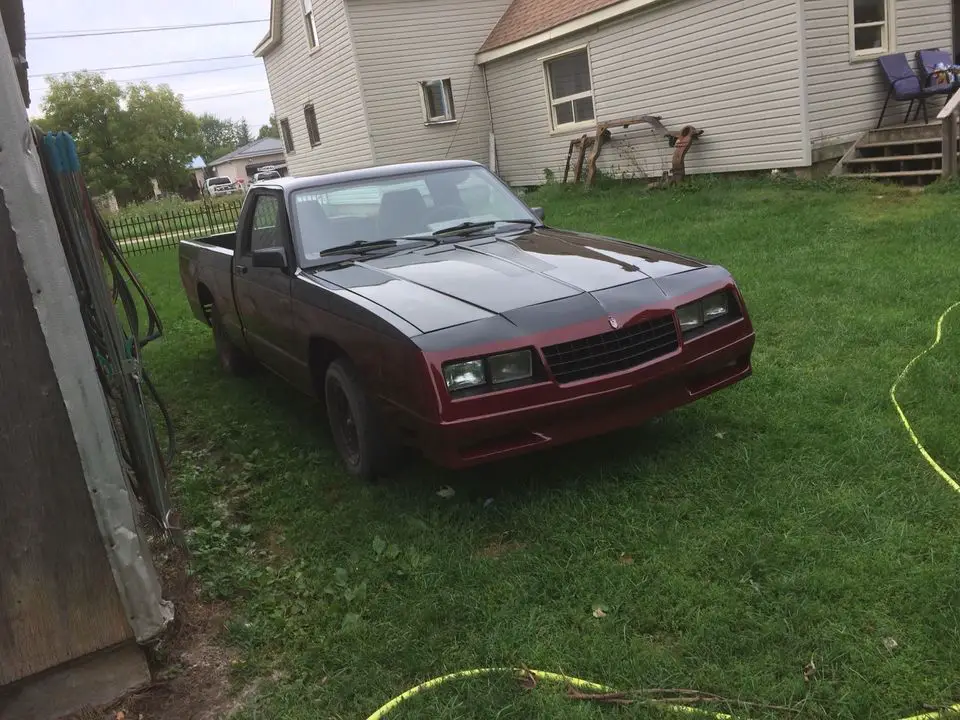 Theres a V6 under the hood and according to the owner all the hard work is done and it needs 'little' to finish. If this is up your alley, then check out the ad on Kijiji where it's for sale at 6,800