Since about six months of age, maybe even a bit younger, I've been taking my son Ash to events with me. He's been to Monster Jams, car shows of all varieties, drag strips, and road courses.
He's been to so many events with me that people seem a little disappointed when I arrive without him in tow.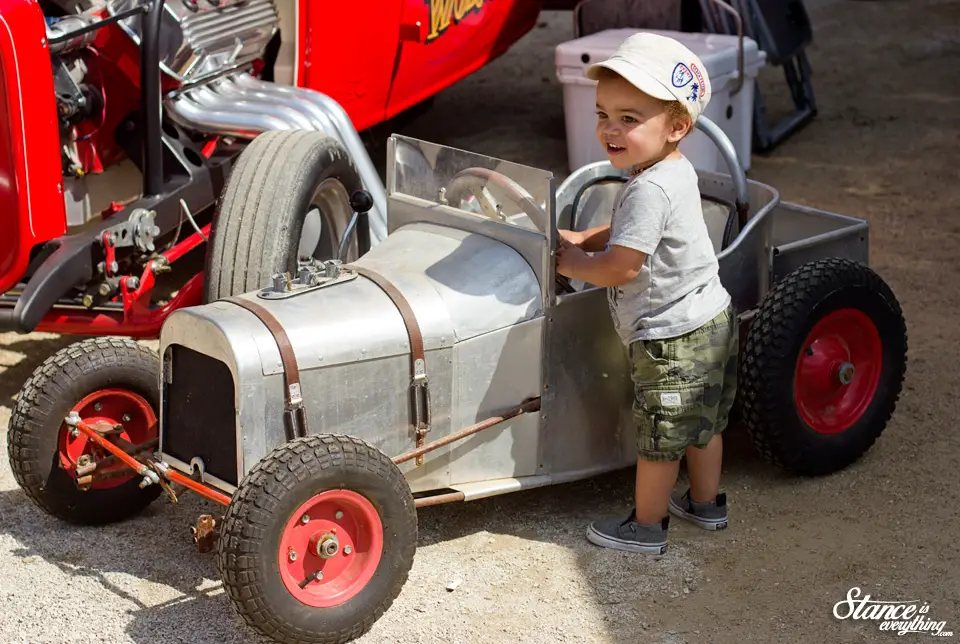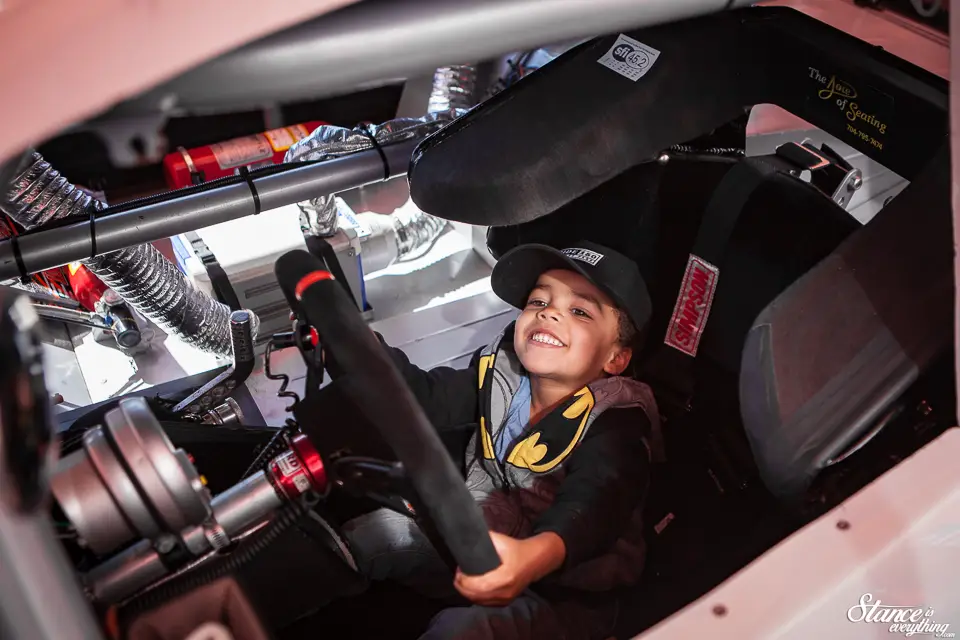 With photographers as parents (my wife Lyndsey is a new-born and family photographer) it was only natural he'd wind up holding a camera at a very young age. I'm not sure who had the idea first, but just before he turned three we let Ash play with the original Rebel XT I started with.
There were a lot of blurry photos to start, but as his motor skills improved so did the resulting photographs. Furthermore as his personality developed it was interesting to see what caught his eye. Often he'd end up focused on details and items I would straight up miss.
Earlier this year I toyed with the idea of taking a back seat and letting him shoot an event as much or as little as he wanted.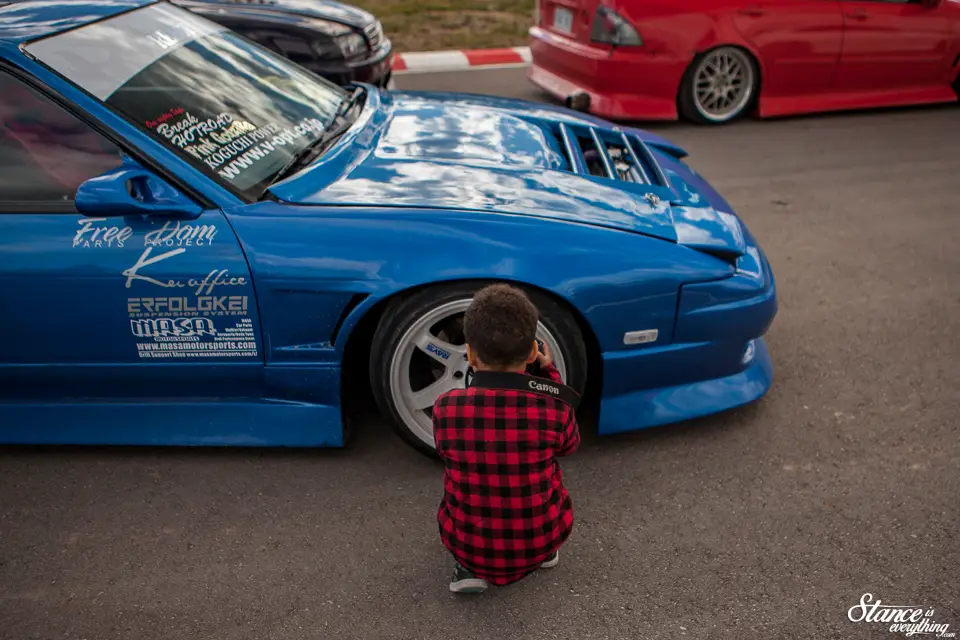 Because he is only four years old, only certain events would cater to my idea. Too many people he'd be intimidated, too few and he'd be bored. Too large a venue he'd be tired and I'd end up carrying him which means no photos for either of us.
When I went to the first Drift Jam event of the year, Gamebridge revealed itself as the perfect venue. Not too big, and not too small it was just right. Better still at an hour away, if my idea failed, no harm no foul.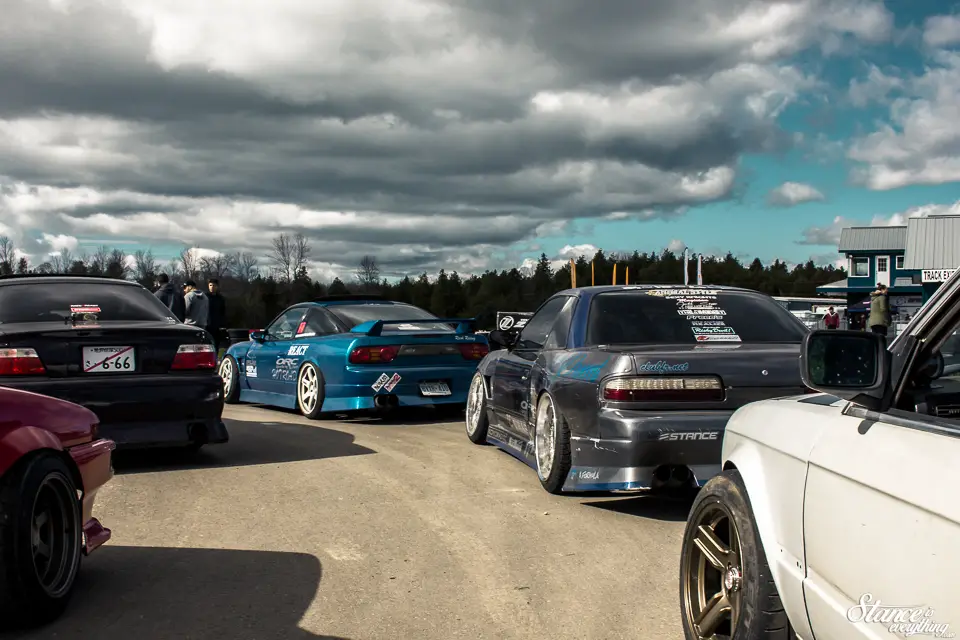 At this event I upgraded Ash from a Canon Rebel XT to a Canon T2i fit with a fairly beat up kit lens. Processing wise, I made a few minor color and exposure adjustments, but resisted the urge to adjust composition.
After culling through the photos I sat down and showed them to Ash.
His own commentary appears in the quotes of the post below.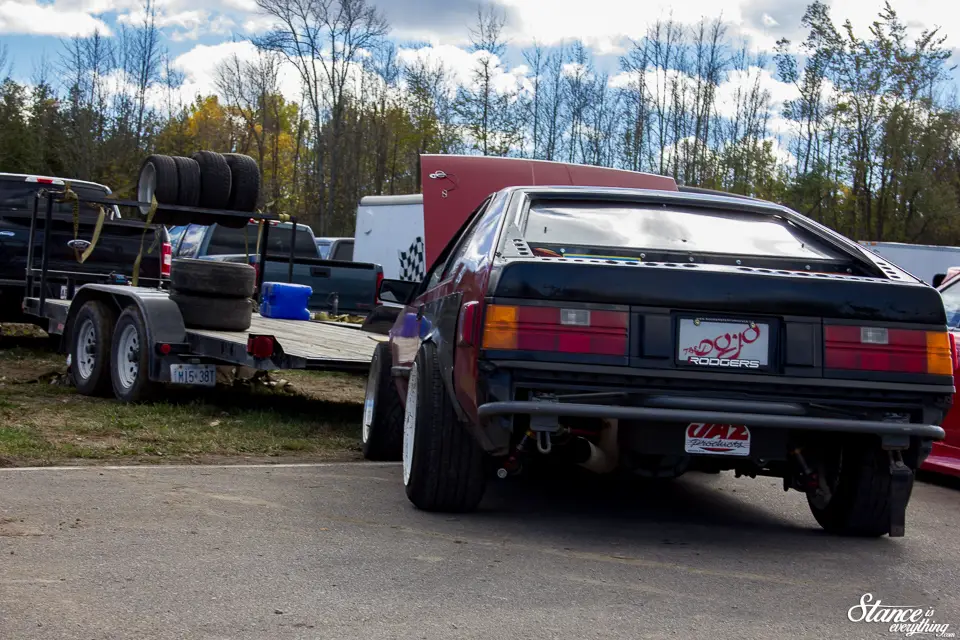 We showed up mid way through lunch when the cars were parked. A strategic move on my part that allowed him a closer look at the cars before they hit the track.
"I liked the race cars, they were fast. No Lighting McQueen"
Of the "race cars" the bright and colorful Nocturnal Terror 180SX really caught his eye. Unprovoked he started taking a number of photos of the car.
"The inside, so much stuff and green".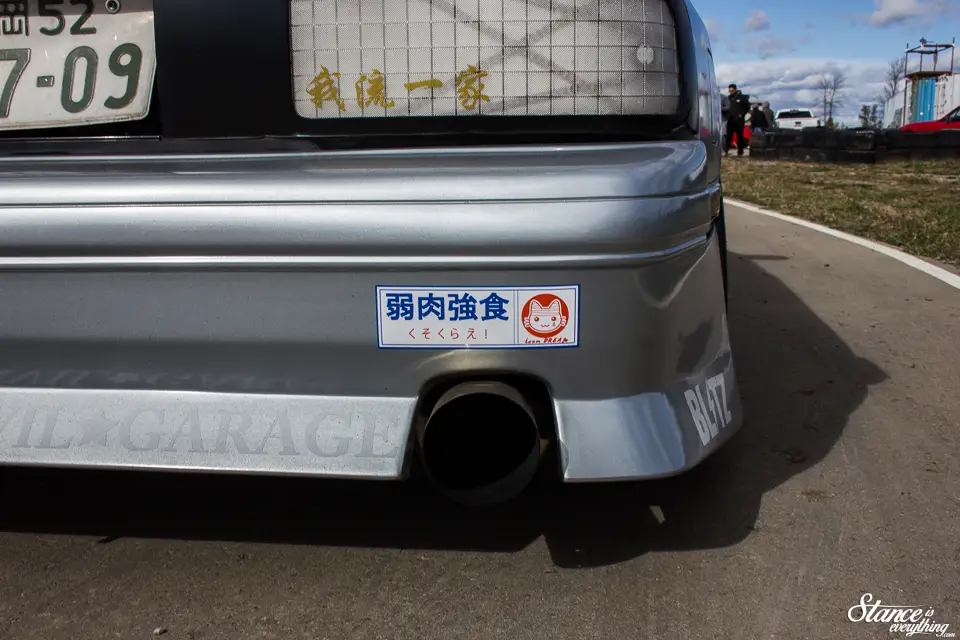 After the Nokturnal Terror his focused shifted to stickers with Japanese Kanjis. He's currently in his first year of school, and learning to read, so I assumed he was trying to read what they said.
The reality? "Ninja letters, like Ninjago. I like Ninjago". *
*For the non parents Ninjago is a Lego based TV show.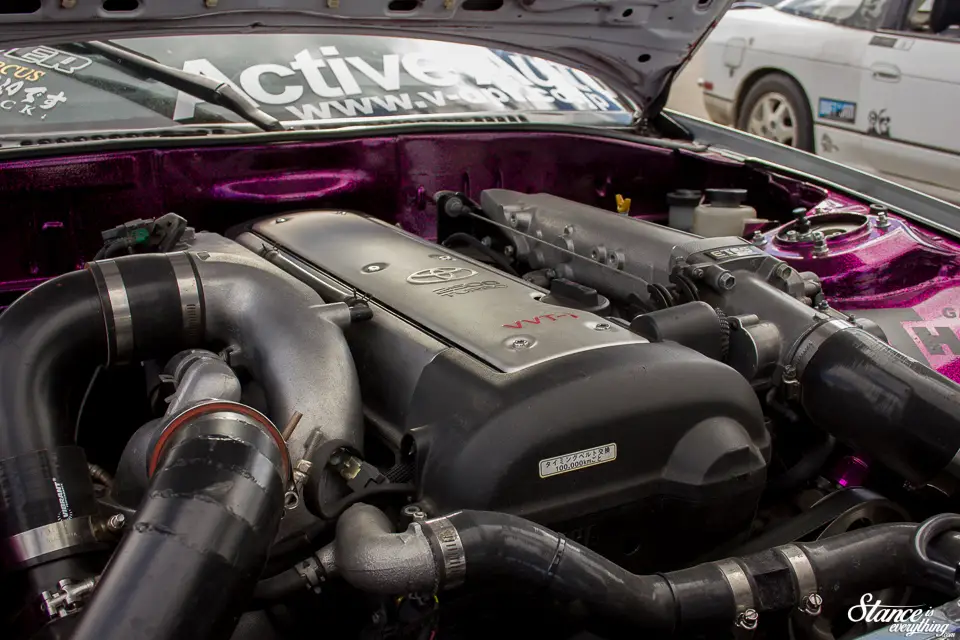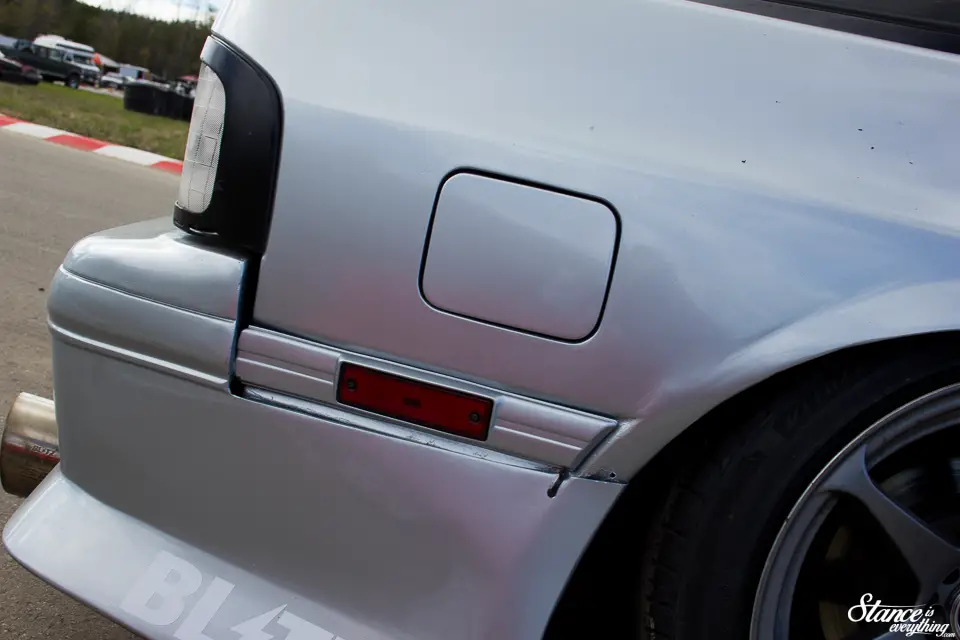 In general he seemed to really like the Alex (@black_anvil_garage)'s 1JZ Mazda RX-7. But he wasn't able to articulate exactly why.
Maybe he got a bit of Mazda love from his old man.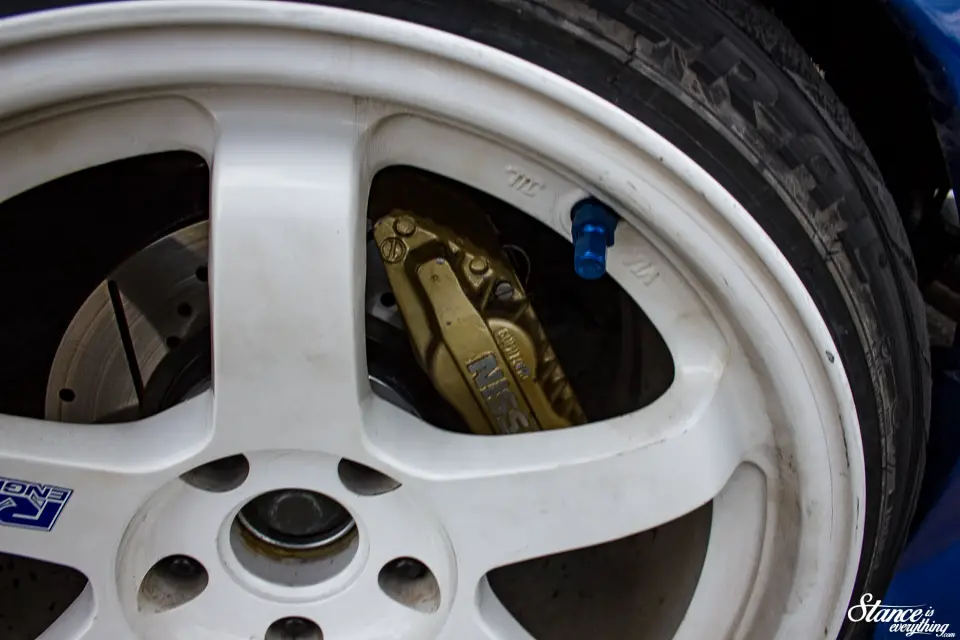 When I asked Ash why he was attracted to everything gold, Ninjago popped up again. "They had Golden weapons like Ninjago".
Surprisingly cars were not the only thing on the card at the end of the day. Ash was particularly excited to show the French Bulldog photo to our Boston Terrier Olive.
Olive was less interested.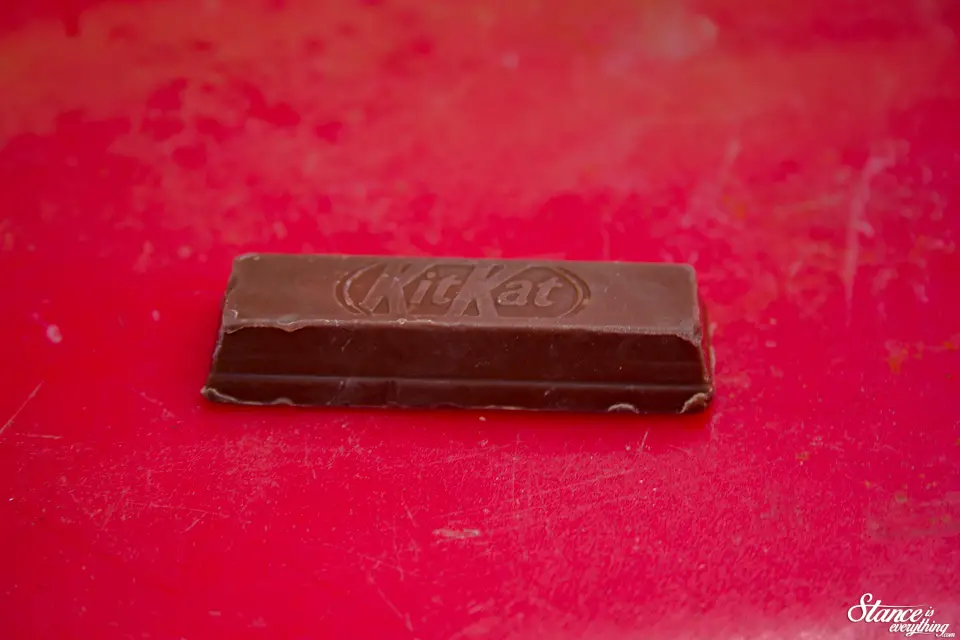 Ash was also extremely excited to share this photo of a Kit Kat bar a Gambebridge staff member gave him to his mother. This impromptu product shoot happened while I had my head poked under the hood of a 1JZ powered Mustang.
The backdrop in this instance is his wagon. Surprisingly he saved that piece of chocolate for about half an hour until drifting began.
When we came across this car he asked if the wheel being off meant it was broken.
I explained the need for wheel changes in motorsport and he seemed satisfied enough to move on to interior photos.
"Racing helmet."
When we got closer to the track, he suddenly became extremely interested in the barriers and fences. Mainly why where were so many made out of different materials.
Explaining the holding strength of a chain link fence and the velocity of a car travelling out of control, is an interesting track side conversation to have.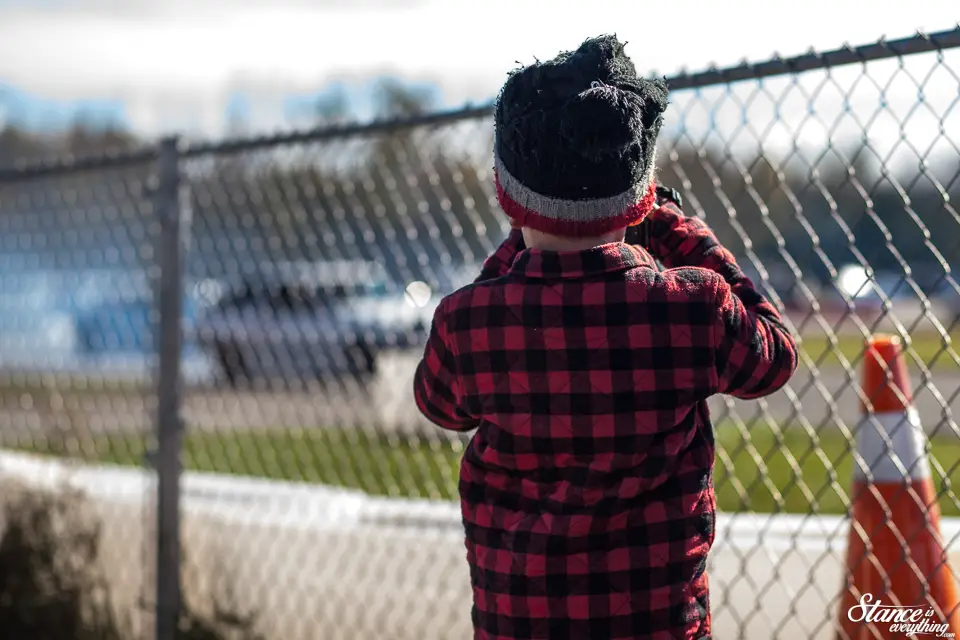 There's really only one child friendly spectator zone at Gamebridge, so we posted up there. He seemed pretty excited when the first car passed.
I wish I caught his first reaction to the lingering effects of tire smoke. I'm so used to it I forget getting peppered with tire bits can be off-putting.
It didn't take long for him to master when to look and when to look away.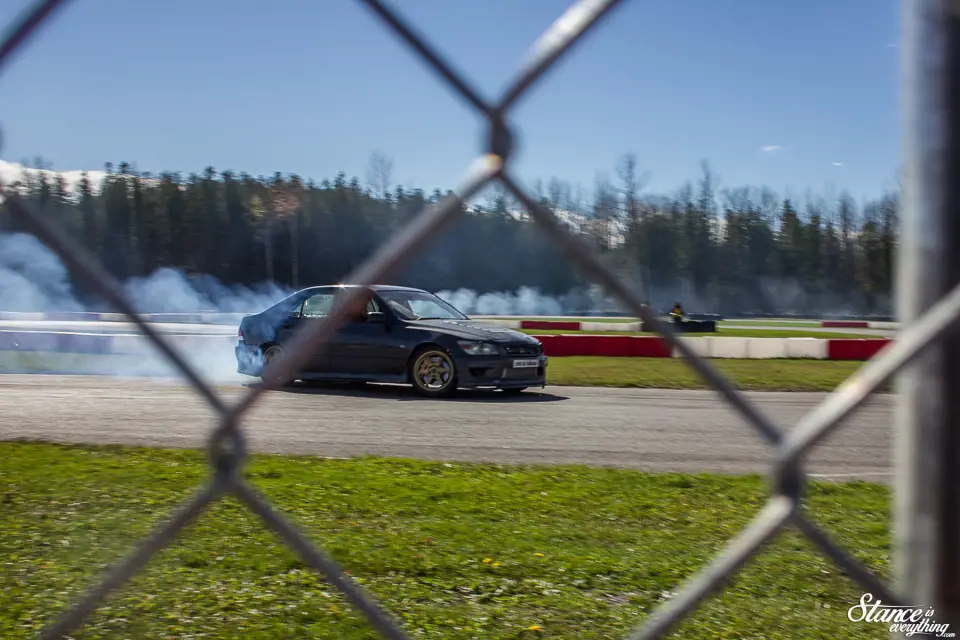 Having never really seen drifting this close he was in rapid fire mode. He took enough photos track side that I had to clear his capture card of the duds several times over.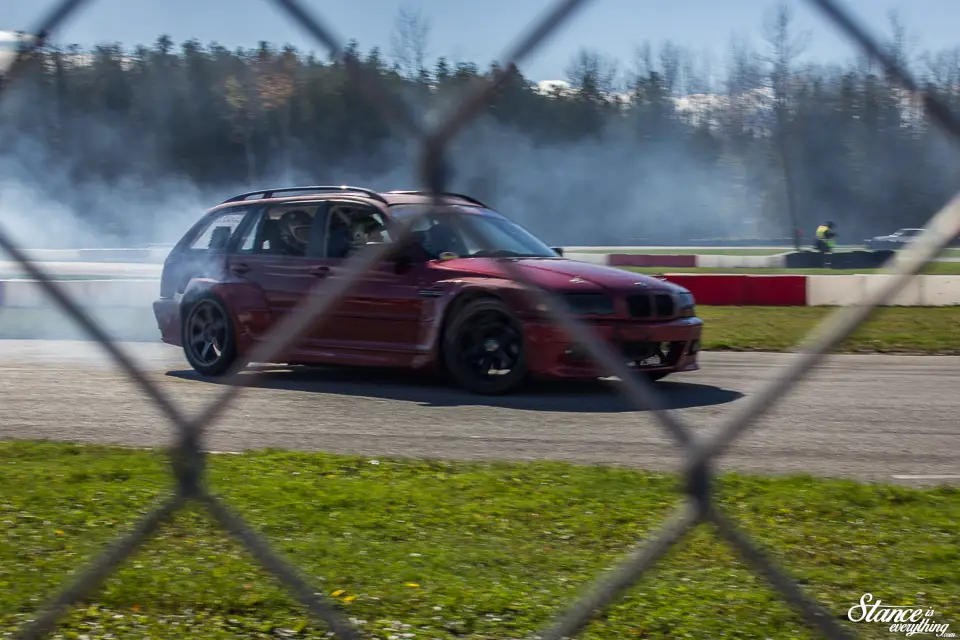 Of course, the Nocturnal Terror S chassis showed up once again in his track photos. He really was fixated on the flashy Nissan.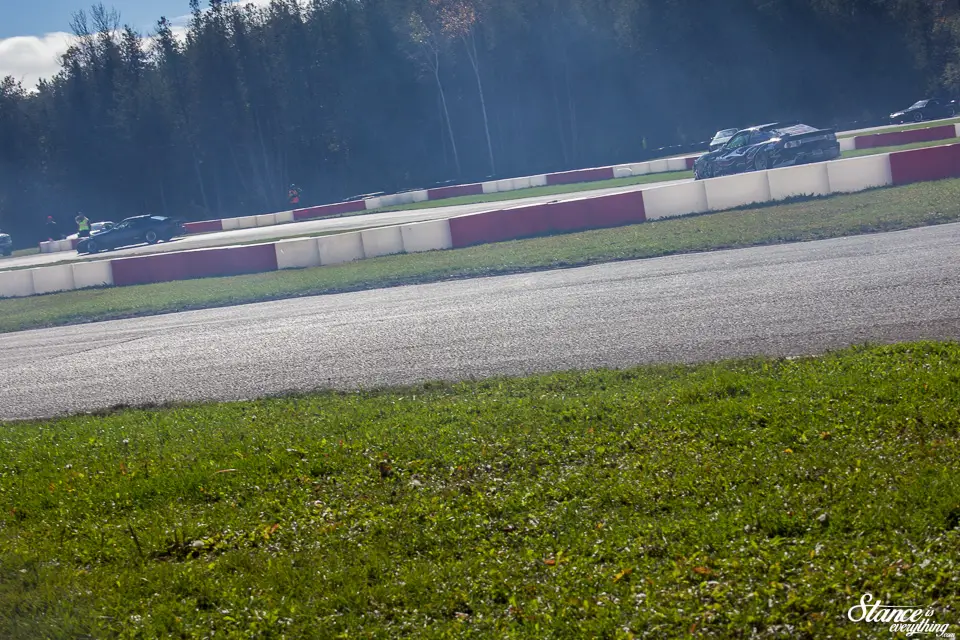 Eventually he exclaimed "The fence is in the way!". So I suggested he shoot through the diamond shaped openings.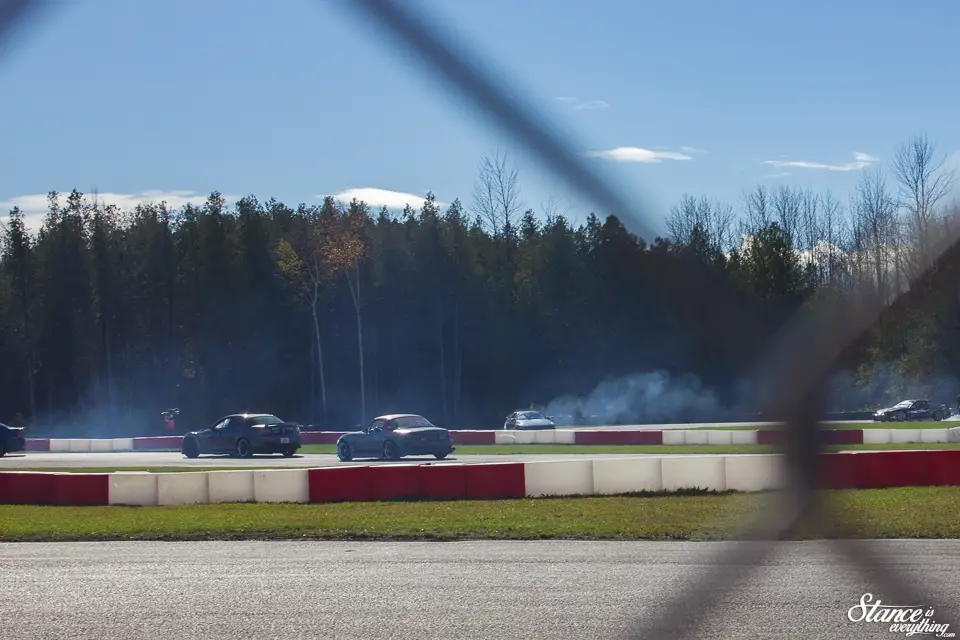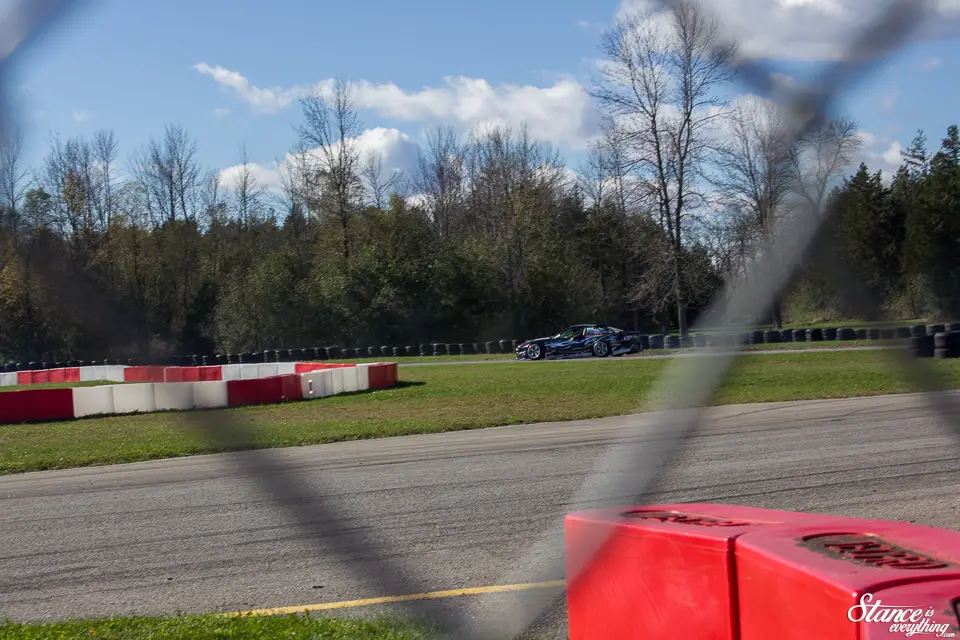 Much to my surprise, he actually managed to make it work pretty well.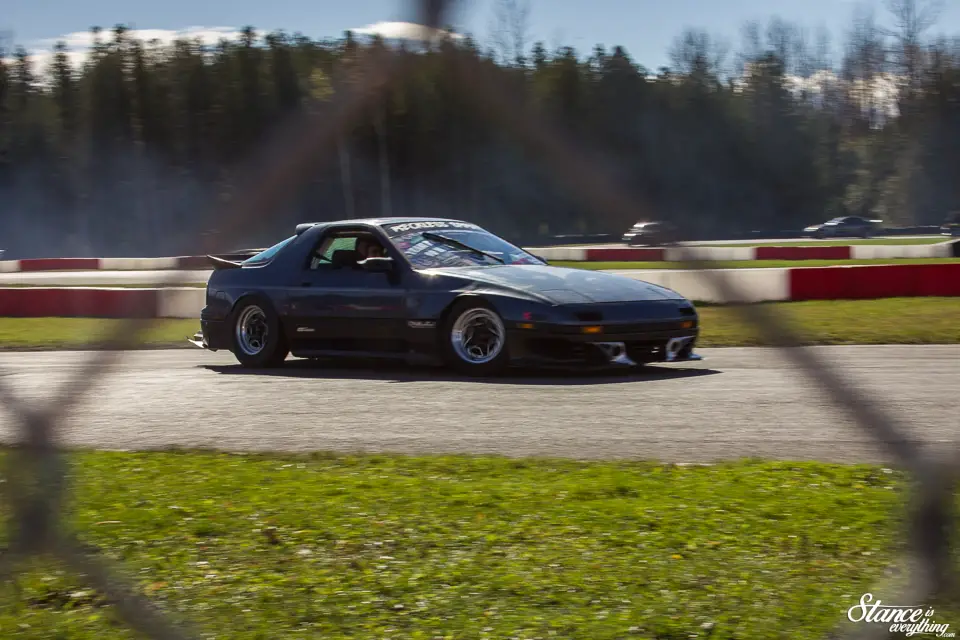 The novelty of shooting cars did eventually wear off, so I dropped him in one of the waiting Go Karts while I took a few more photos of my own.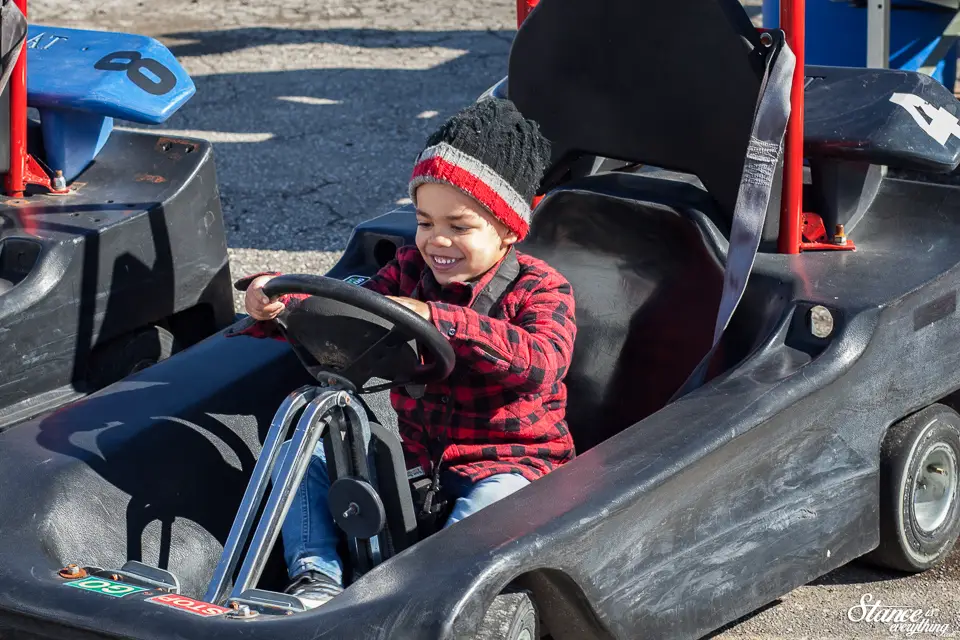 Given how well the this turned out, I don't think this is the last time I'll conduct this little experiment. Little dude might put me out of a job real soon.