In yesterday's CSCS finale post I mentioned holding back a few photos of a car I found particularly awesome. As a Foxbody fan and a Pro Street fan this Mustang Pace Car stopped me in my tracks.
I'm talking immediate tunnel vision resulting in a disproportionate amount of photos. Similar happened with the Cavalier I posted a few weeks ago. As luck would have it the two cars were actually pitted side by side.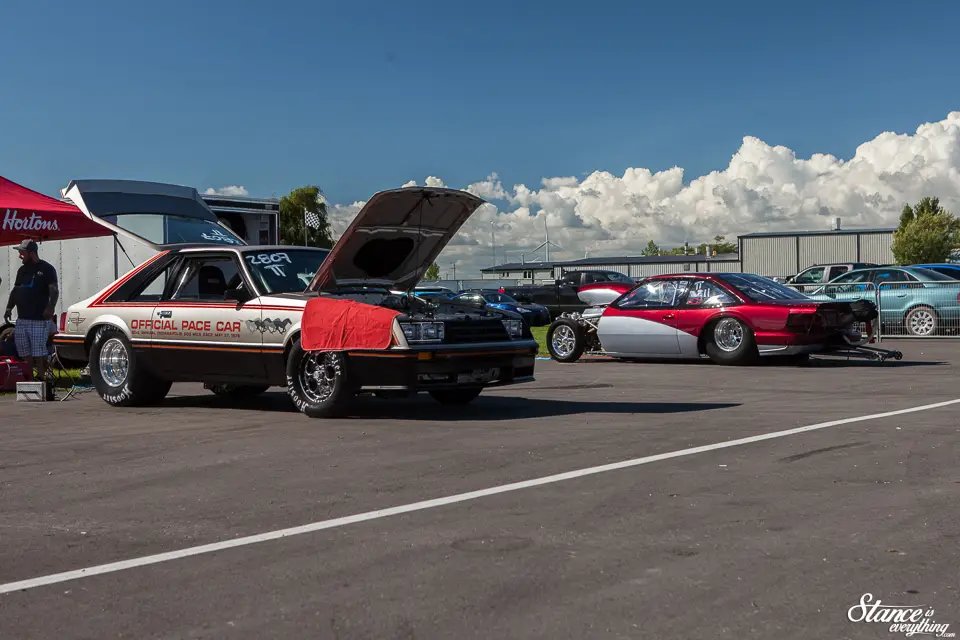 With 10,000 units being produced only in 1979 the Mustang Pace car isn't an overly common find. I've probably seen less than five in my travels, none modified to this level.
With the owner hanging around the car, I had to ask if it was the real deal and the owner's assured me that it was the genuine article.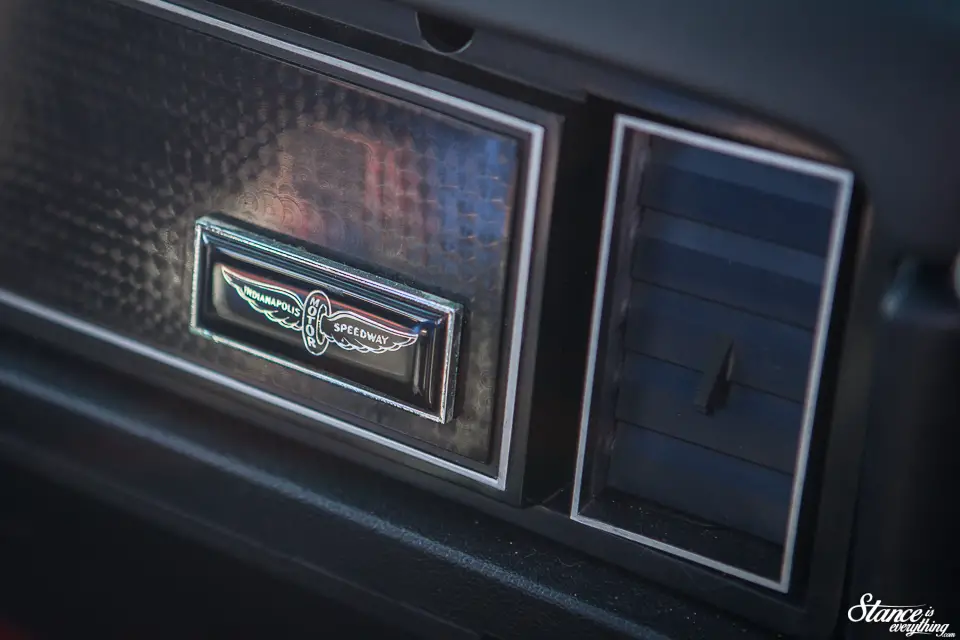 Pace cars came with either a 5.0 or a turbo six and this car sports a crate Ford 302. The v8 has been fit with AFR heads, and an electric water pump. I'm pretty sure it was punched out a little bit as well, though I can't quite remember how much.
The car sports the original Holley Carb these cars sold with. Albeit significantly refurbished.
Prior to the current owners taking possession the car was involved in a fairly significant accident. It was repaired, but somewhat haphazardly. Since it would never quite be the same again the owner's decided to take this route.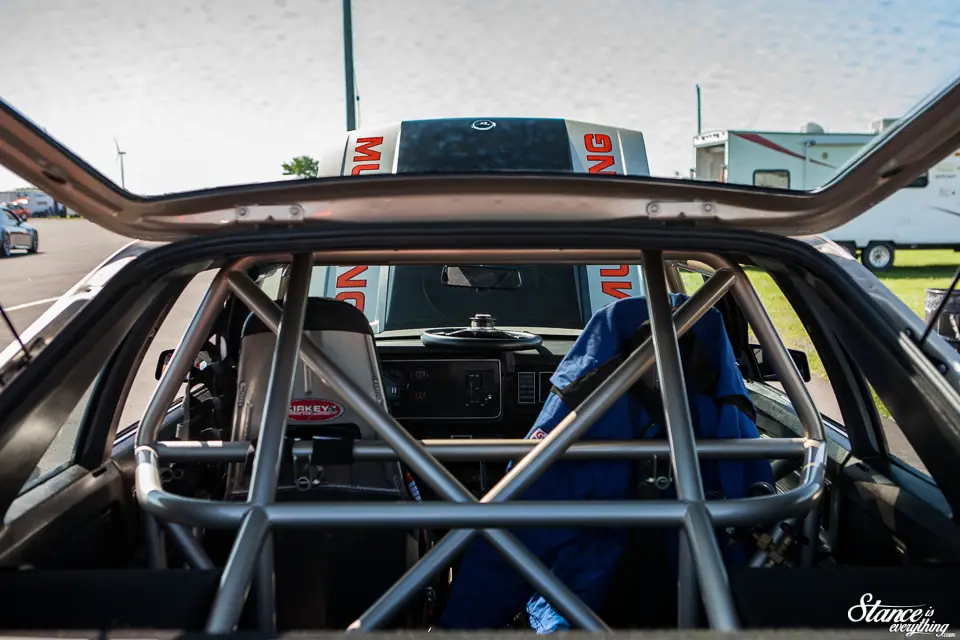 As you'd expect from a proper 1/4 miler the car has a cage installed, as well as Kirkey seats. But, as a nod to its origins plenty of the original interior is intact.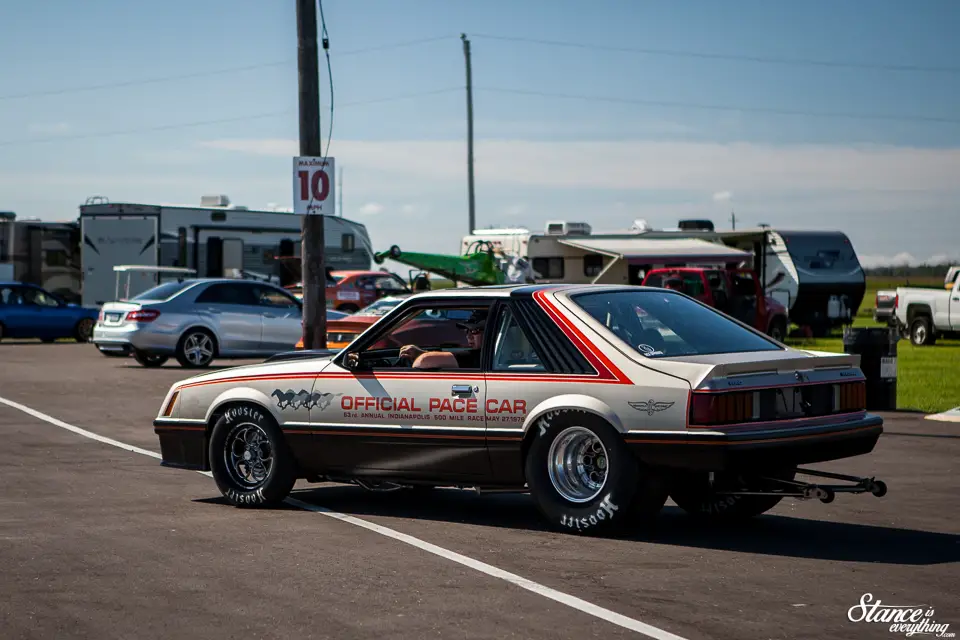 The 2018 CSCS finale was the car's first time out complete, so the owners were just giving it  bit of  shakedown. Next year however it should be out for blood.
I hope to catch it at the track again cause I wouldn't mind seeing what sort of numbers it does down the quarter-mile.