The elder statesmen among us remember the days when a valve block, some plastic line, and a steel tank were the norm. At best such a set up was under a false floor or tonneau cover but at worst it was on full display without a care in the world.
With air ride technology advancing at an extremely fast pace it was only natural that the installs advanced in kind. Modular tanks, minuscule valve blocks, countless fitting options… if you're looking to build a show winner these days you'd better grab a tube bender off the shelf.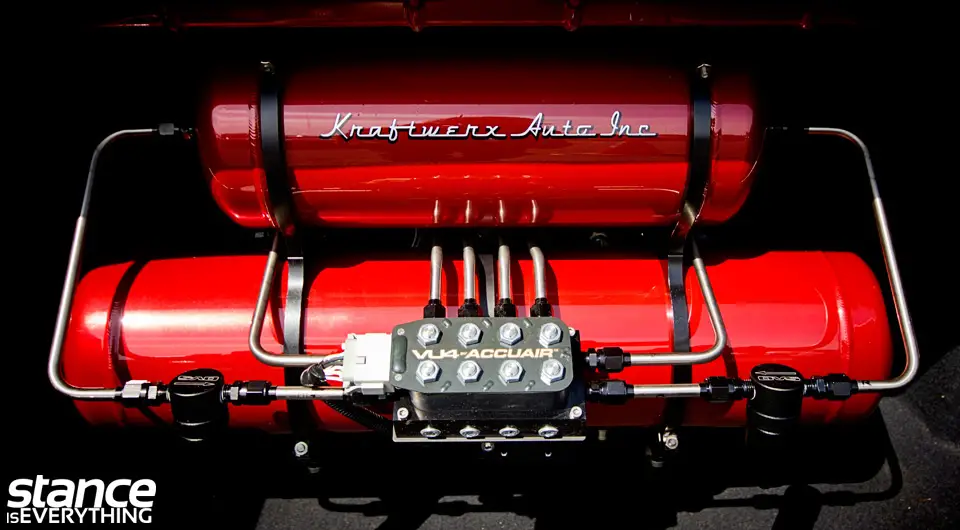 Now with this post I make no claims hard lines are a new thing. They've been around for some time but their use is far more prevalent today than it was even just two years prior.
The Volkswagen community seemed to latch on to the look first. Most of the more intricate set ups I came across seemed to reside behind a VW emblem.
However, these days everyone has started to apply their own twist on things.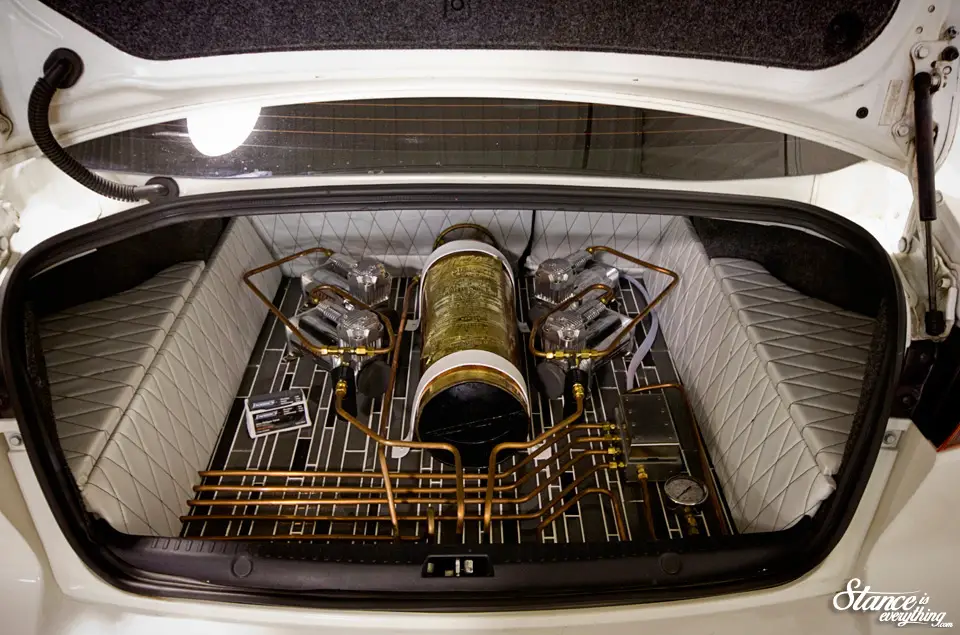 Lowriders, minitrucks, classics, I'm sure there's even a pro touring cars with immaculate hard-line set ups hiding beside a bottle of giggle gas.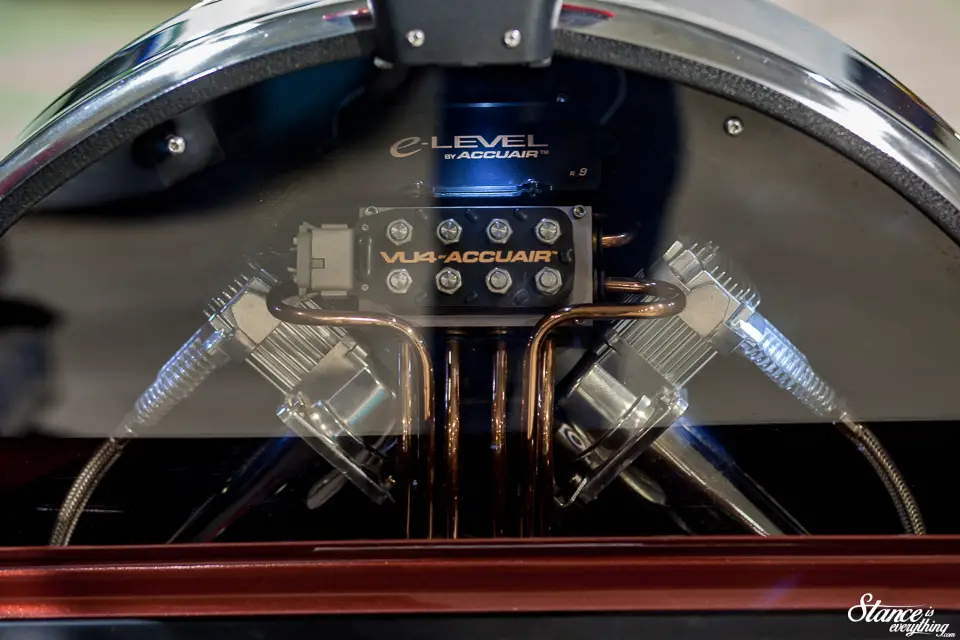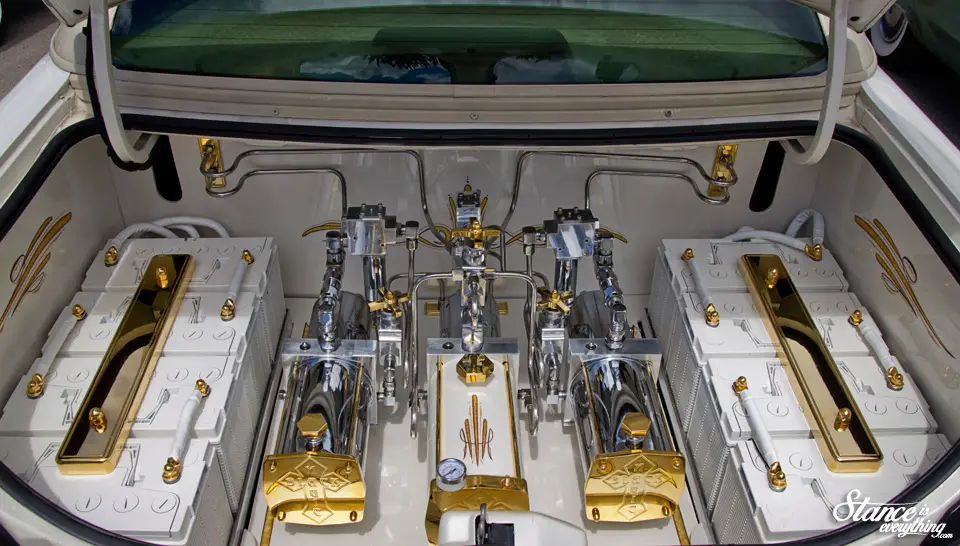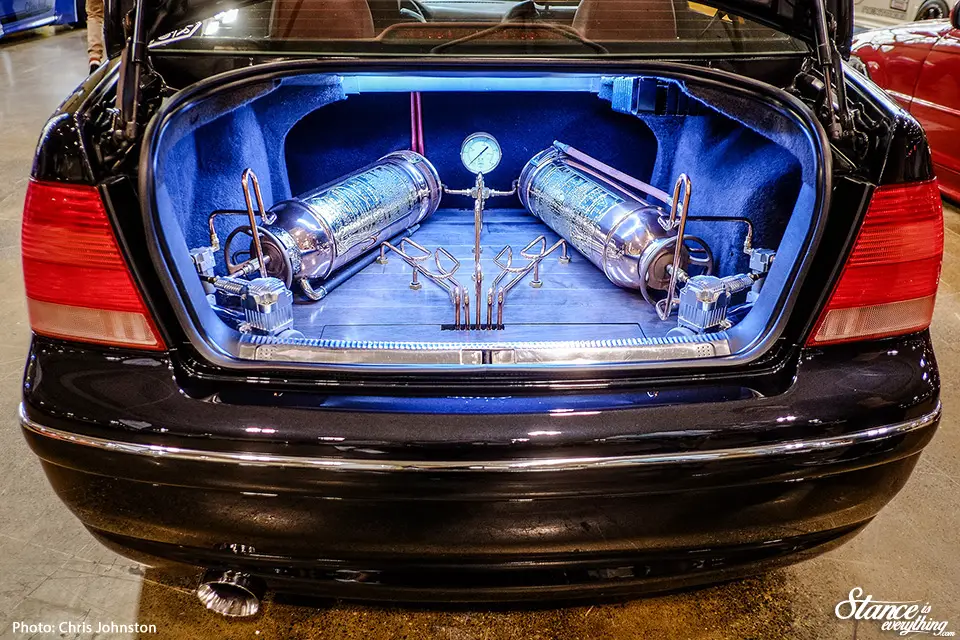 Line routing isn't the only thing that's become an outlet for creativity. The tanks themselves have become something that can be reinterpreted by the creative among us.
Old fire extinguishers, roll cages, frames anything that can hold 200psi, or made to hold 200psi is fair game.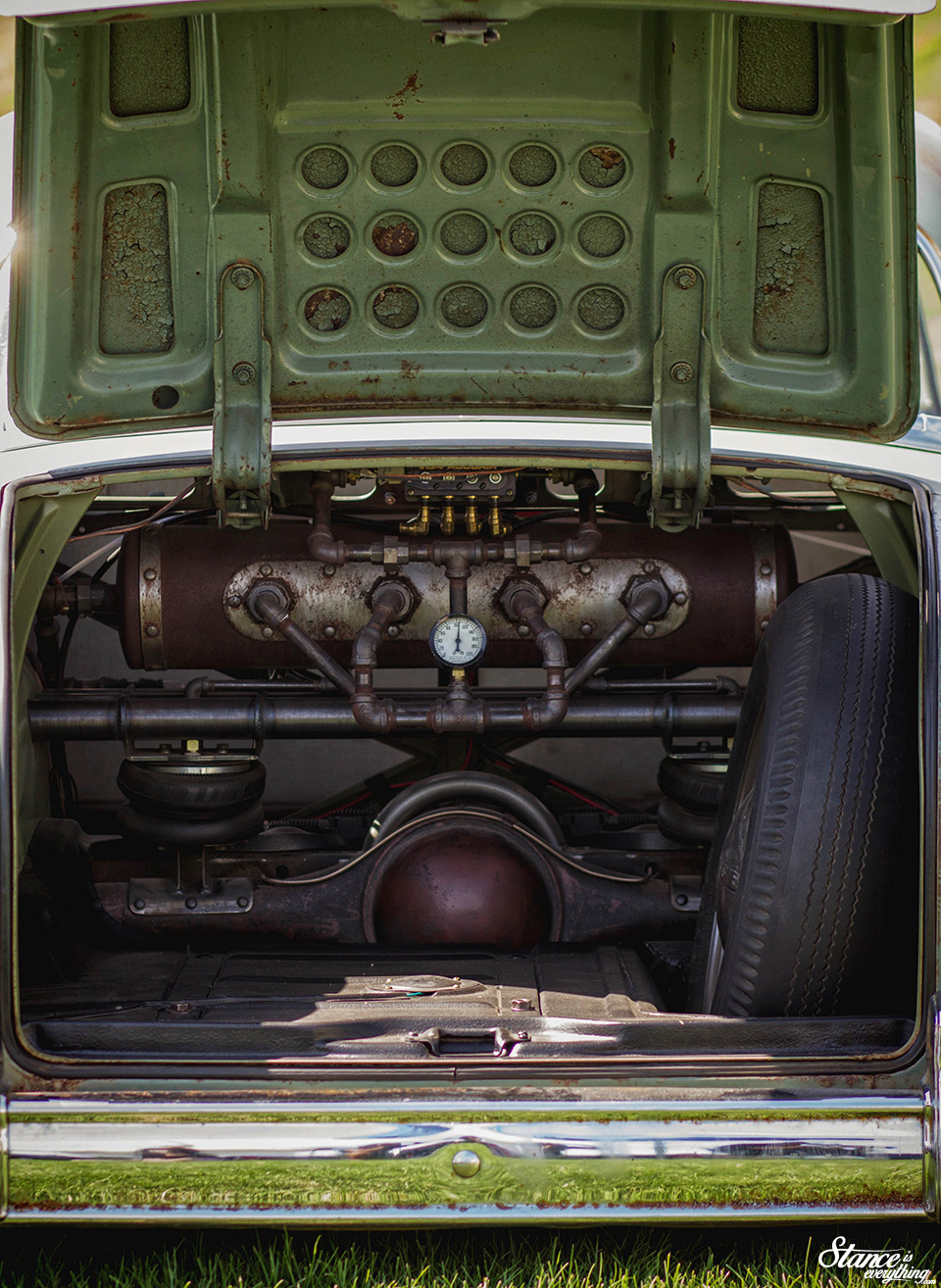 Heck, even your local hardware store aisle can be raided for inspiration, if you've got the skills to make it all work of course.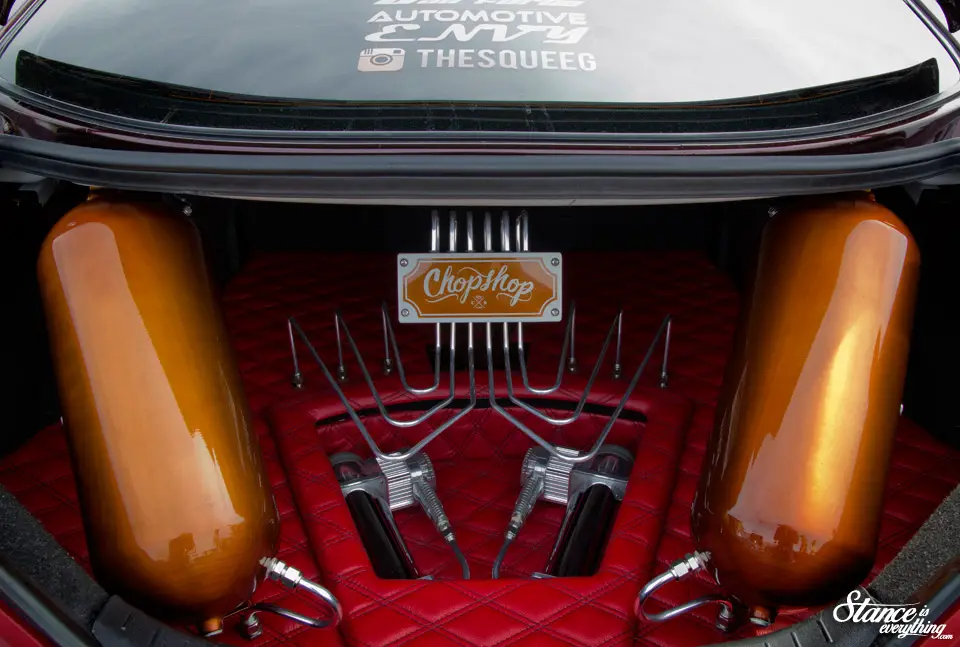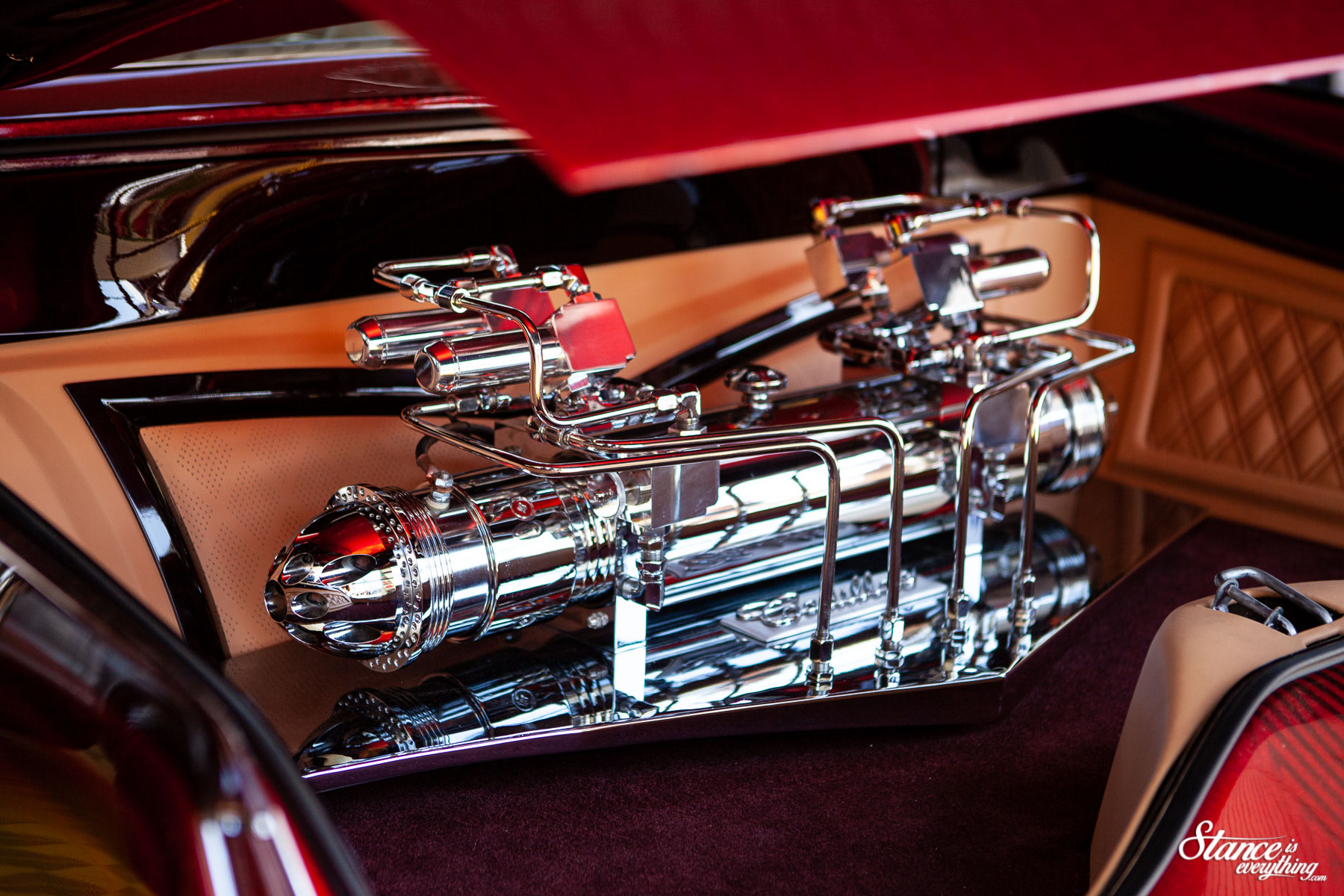 When designing a set up, we could all use a little inspiration, so check out the gallery below for more. I know I am going to use a few of the ideas in this post for Project Why Wait.