Drew McClean has several builds that will be strewn about the 'Swaps Are Everything' portion of Stance Is Everything, but his "Drift Taxi" is arguably the most used.
Drew started with a standard e46 touring and ripped out the rear end, replacing it with a one off CAD designed rear suspension.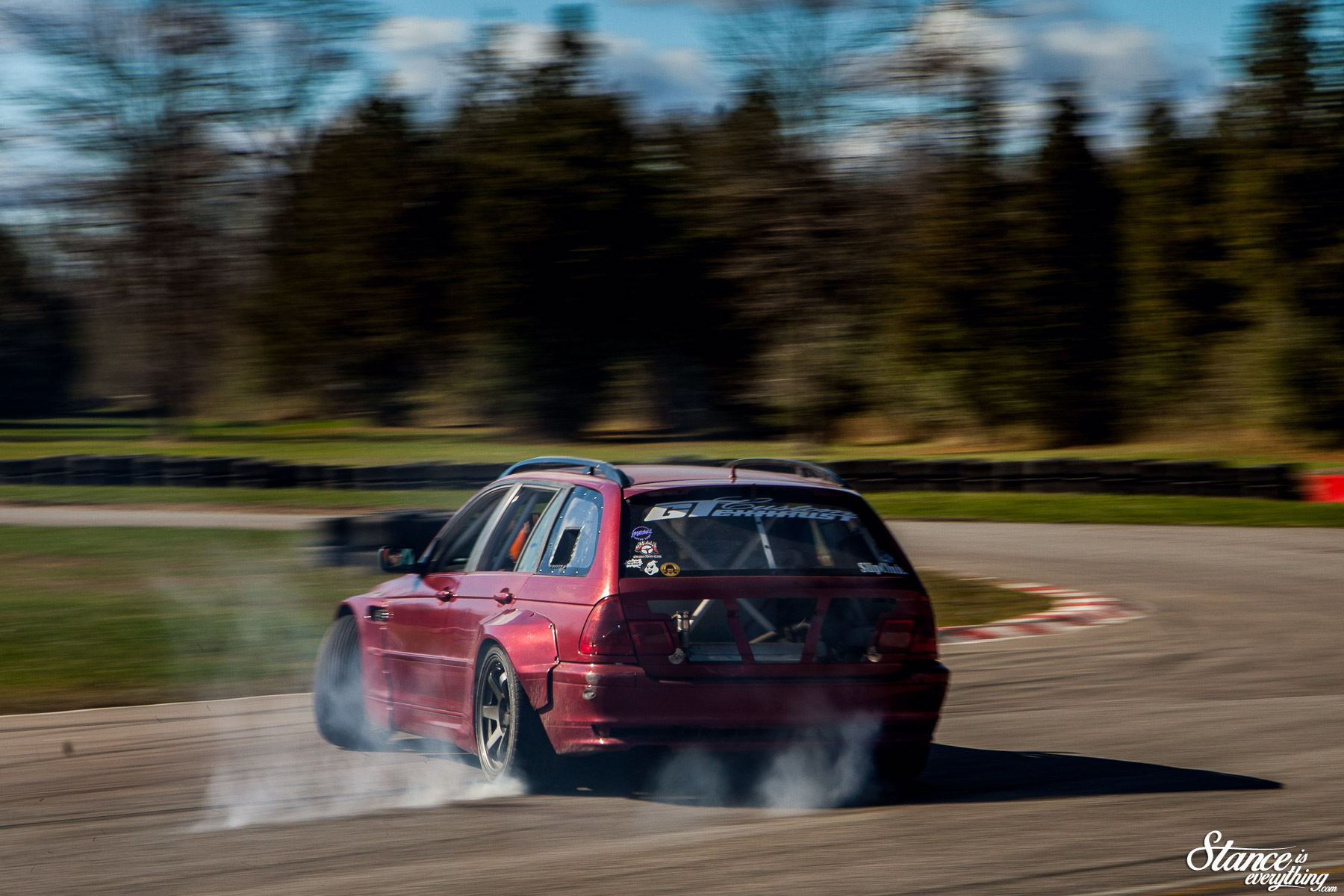 Then, he ripped out the factory inline six and replaced it with a late model 2JZ vvt motor with a Holset strapped to the side of it. In Drew's own words it's built with "tractor parts".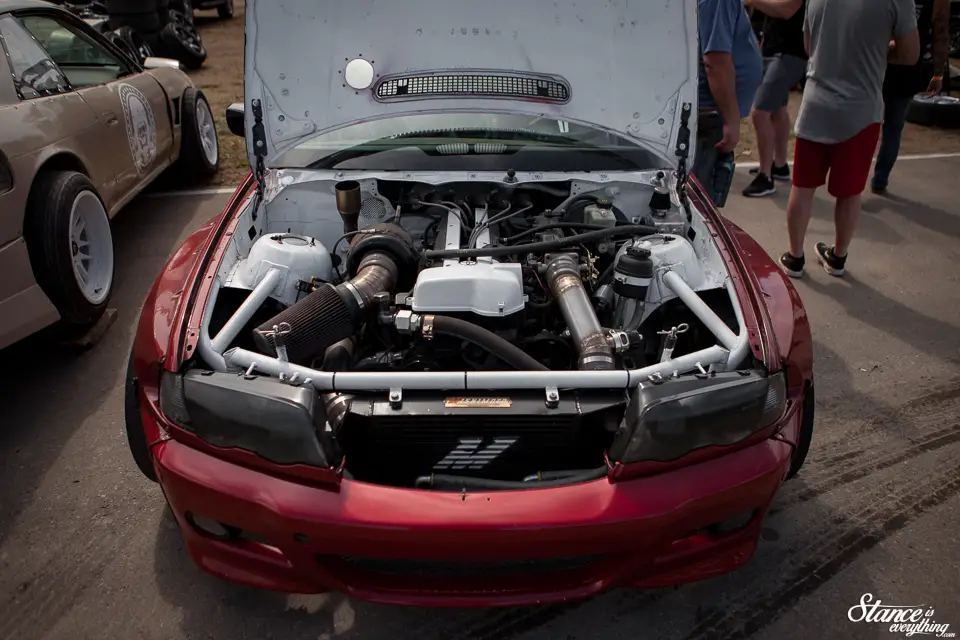 The car makes 300 horse power, on low boost, and it's just an all around reliable drift vehicle that seats four people.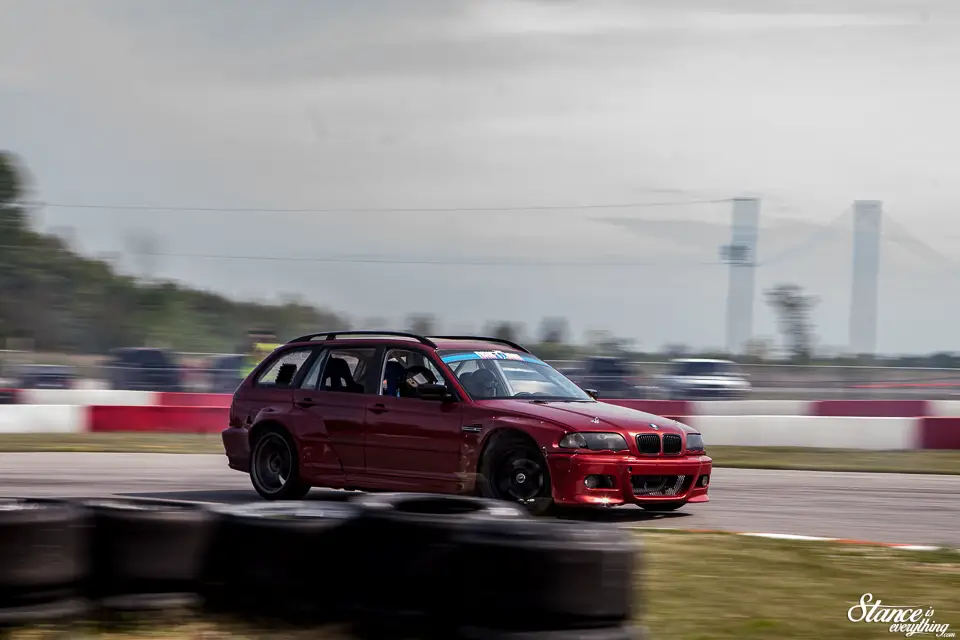 Yes, the car sits four people in Sparco buckets and harness. The roll cage is build, b pillar forward, to standard Formula drift specs, and the rear was build to accommodate four people.
Mitchy's Speed Shop handled the cage build, which is the only part of the build Drew sent out.
Simple put the car is incredibly unique as described in the video below from Drift Jam.