Once again, the Toyota 2JZ motor pops up under the hood of a car free of the Toyota emblem. This car was spotted at SEMA but unlike a good portion of the cars at SEMA this one wasn't just built to bring people into a booth.
Sure, it did that, but Zach Leitzke's 'Honda Supra' is so much more than a booth babe.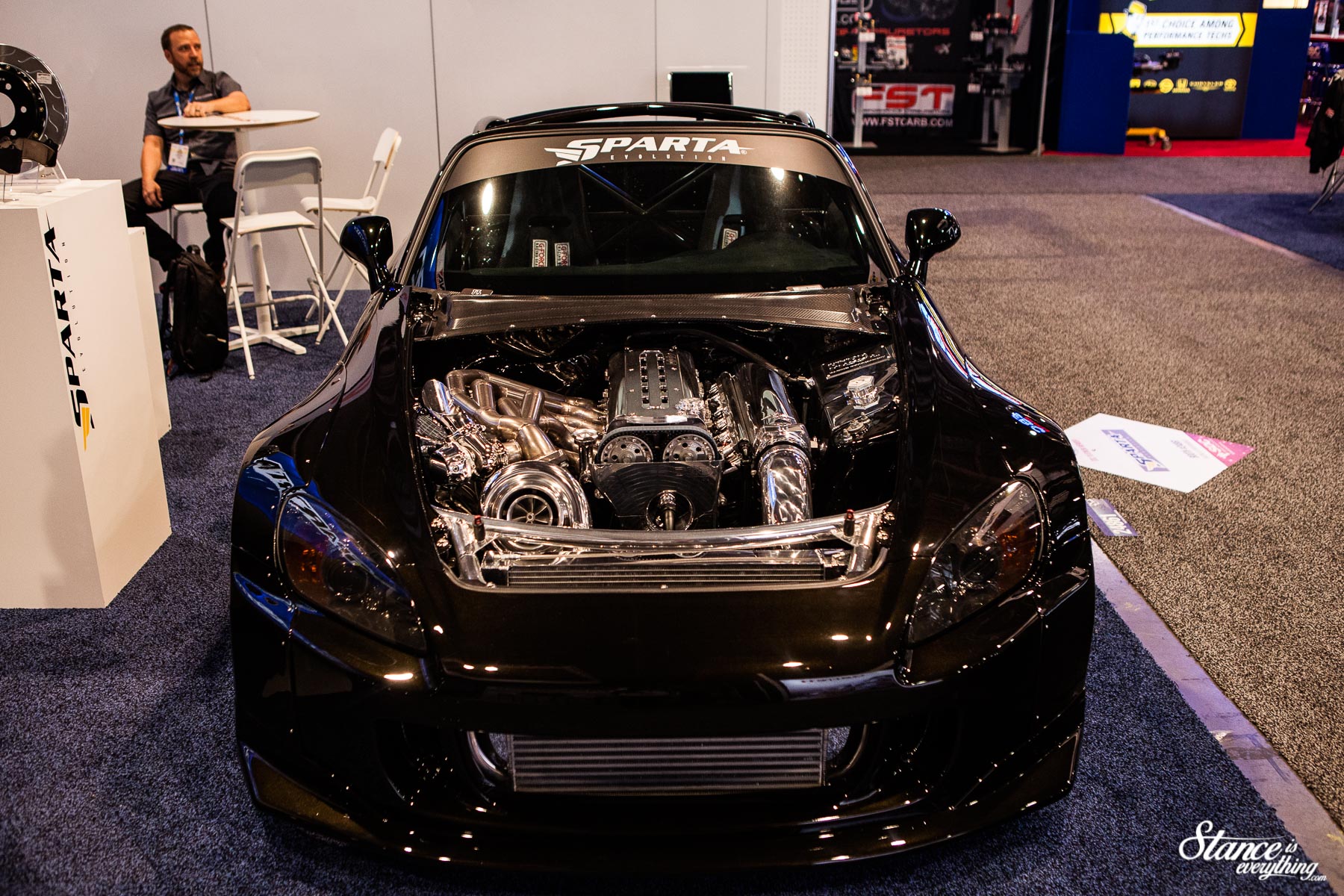 The meat and potatoes of this build is a heavily built Toyota 2JZ-GTE. The motor features a lot of work including CP 9.0:1 pistons, Manley Rods, ARP bolts and studs, an upgraded valve train and of course a very large Precision 7685 turbo.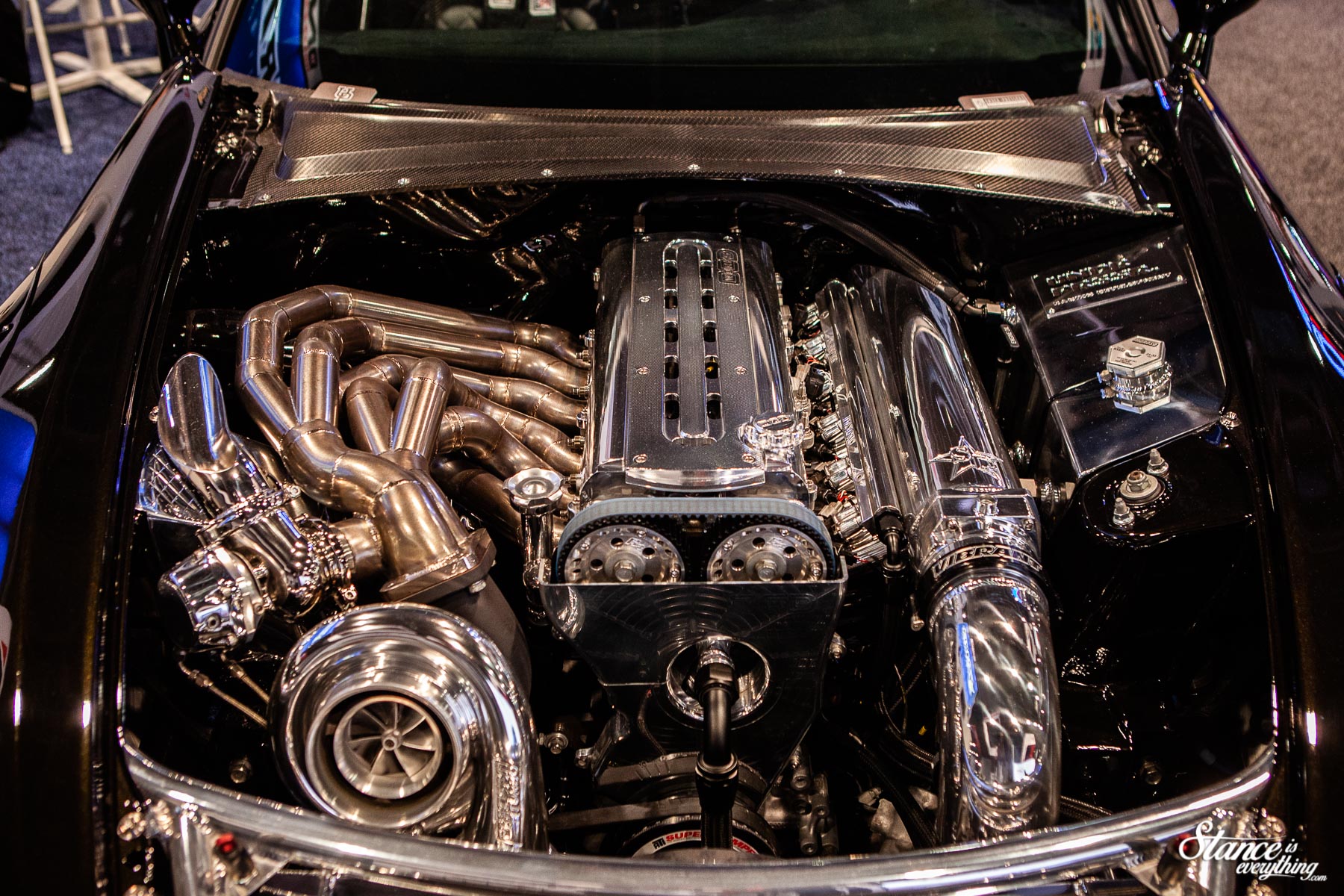 The whole package is good for 1250 horsepower and 950 lb-ft of torque. As the video below shows this car eats.
In the looks department Rockstar garage front over fenders and wasp rear over fenders bring the width of the car out and a Tamon design rear wing, and Speedfactory Racing rear diffuser handle aero.
18×10 and 18×12 AC Forged wheels tuck Toyo R888R and Hoosier tires under Black pearl paint.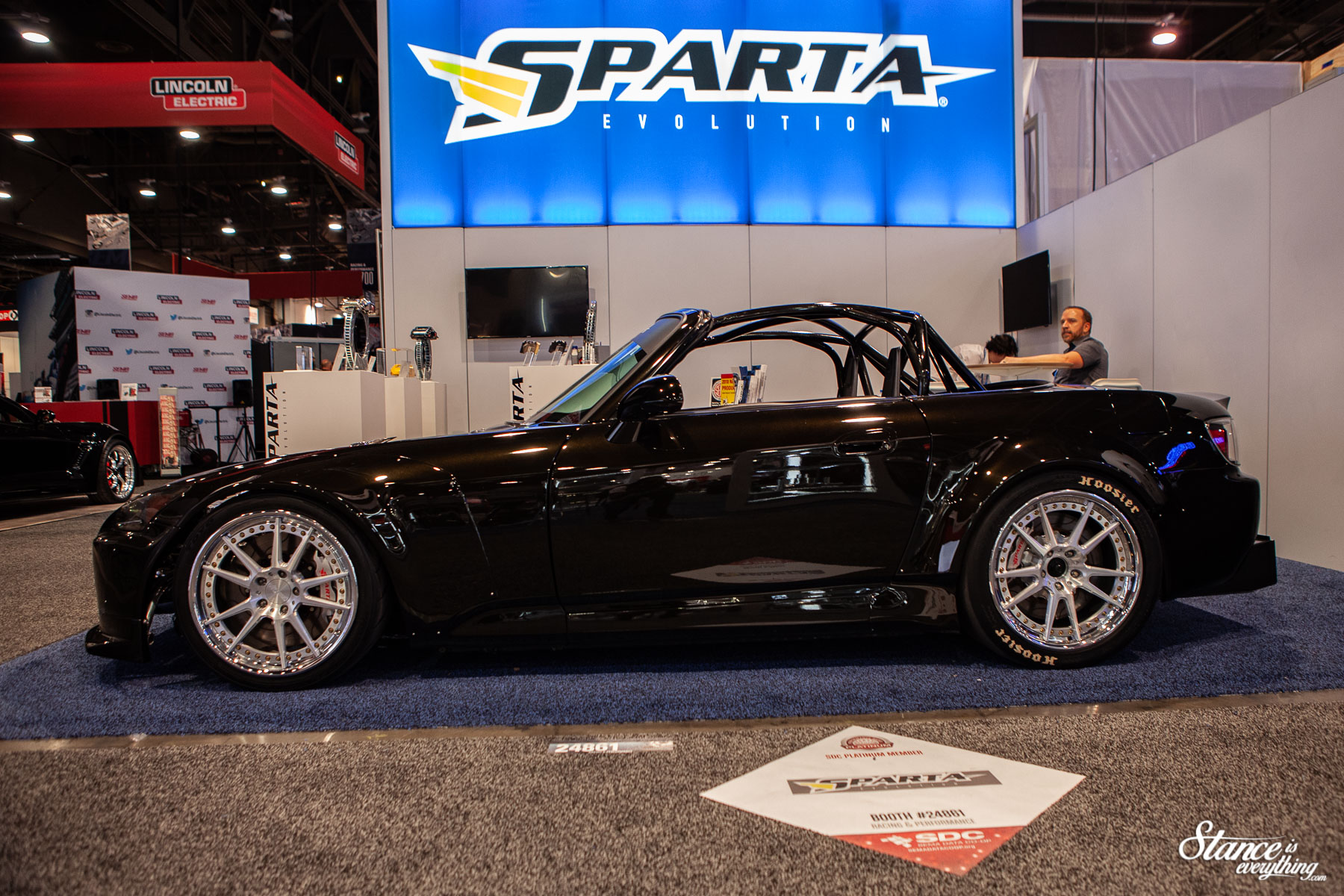 Zach is a fabricator by trade so obliviously the work throughout is top notch.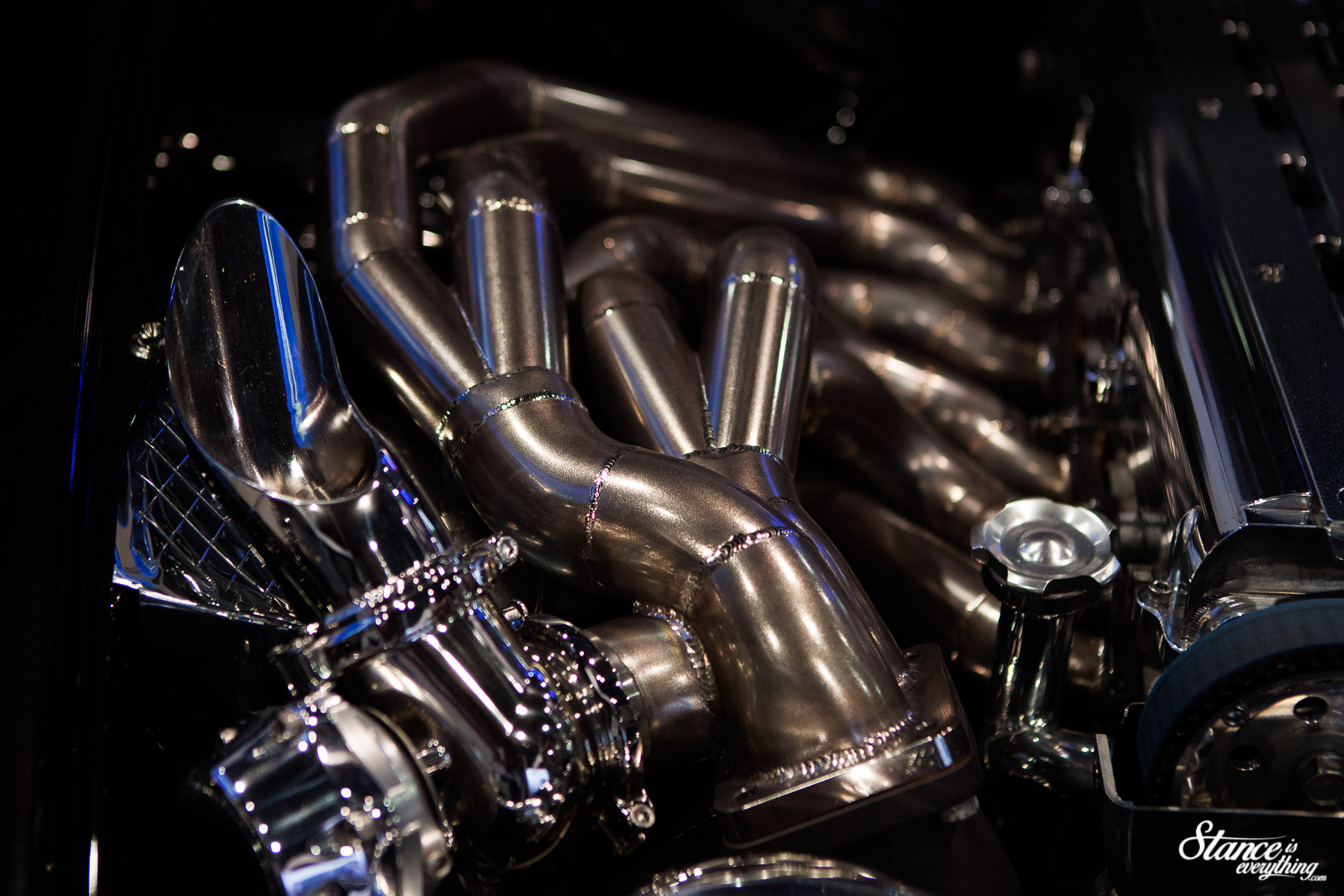 The subject of several features this car is the definition of a complete build.