In the world of Ontario BMW e30s Alan Saavedra is a seasoned veteran. He's been in the game at least fifteen years, and has been constantly refining his process when it comes to building 'Gods Chariot'.
Like myself Alan started with a 325e but he's now moved on to a 1987 325is, that he calls a '332is'.
Under the hood of his BMW '332is' is a S52 motor. The S52 is the e36 M3 motor for the North American Market and a popular swap among e30 enthusiasts.
Not one to rest on his laurels shortly after putting in the S52 Alan revised the induction system by adding individual throttle bodies.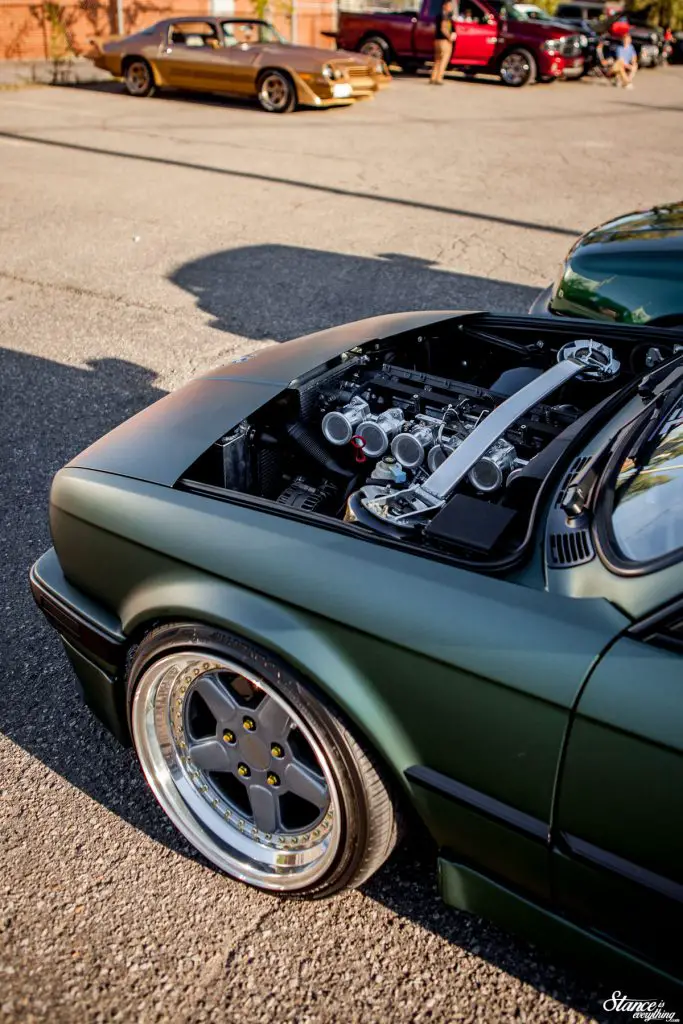 Behind the motor is a ZF transmission from a 1998 E36 M3. The rear end is an E24 635i 3:46 limited slip differential.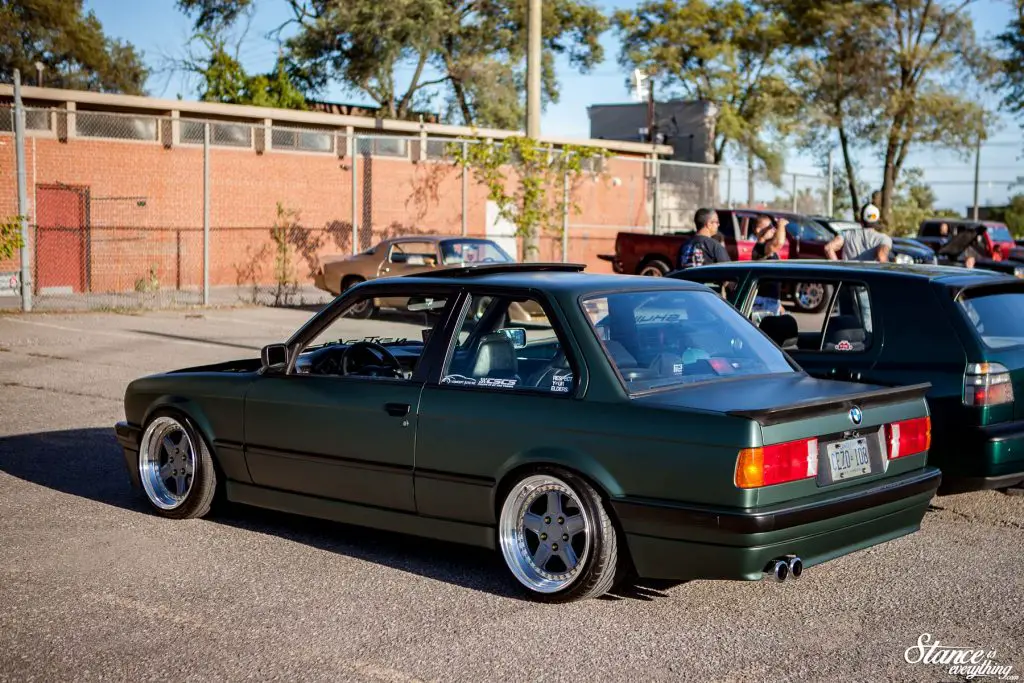 Styling wise Lana has added MTECH-II style lower valances, BBS LM, or, AC Schnitzer wheels.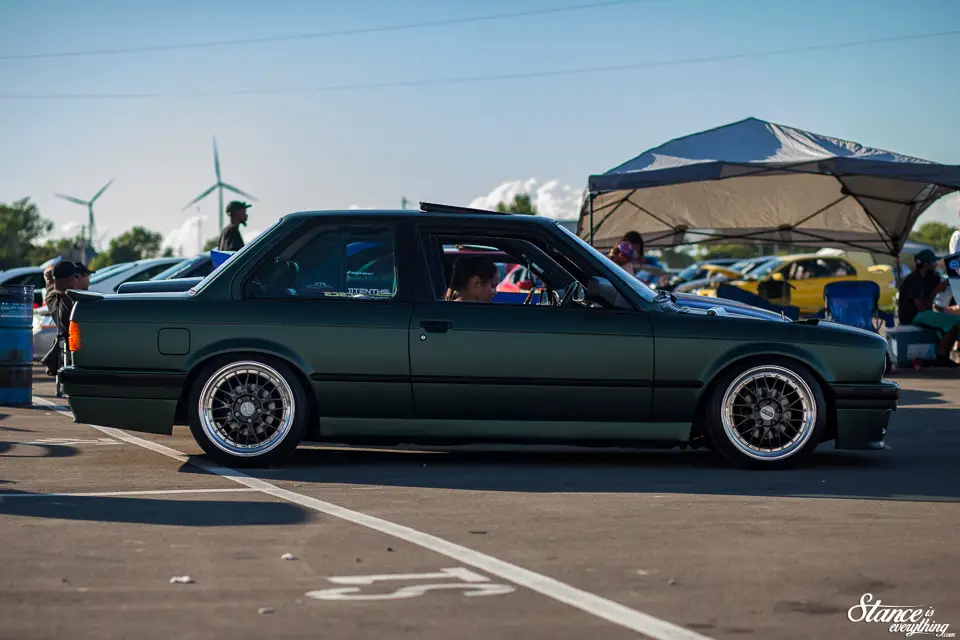 The 3M wrap on the car covers up the original finish, but does a damn good job of doing so.