Picking up where we last left off –with the cab and motor finally making their way onto the frame– Project Why Wait has hit another time warp with 90% of the front sheet metal rejoining the picture.
But before we get to that, as promised, I am going to introduce the motor for the truck.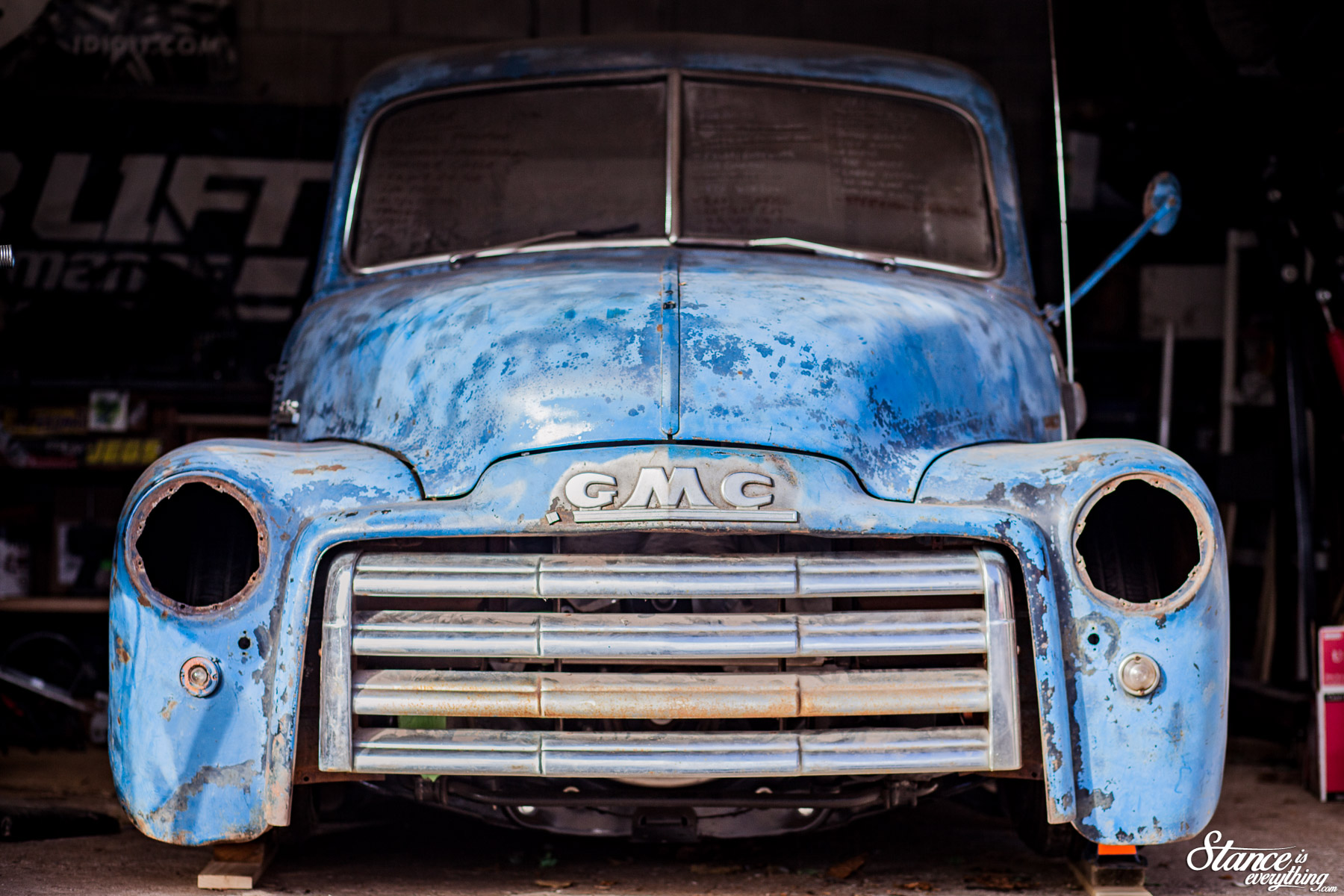 Or perhaps more accurately re-introduce the motor. I've dropped a few hints here and there about the power plant I've chosen, but yes the truck will be powered by the widely used and super dependable Chevrolet LS V8.
More specifically, a 4.8L LS lifted from a 2002 Silverado.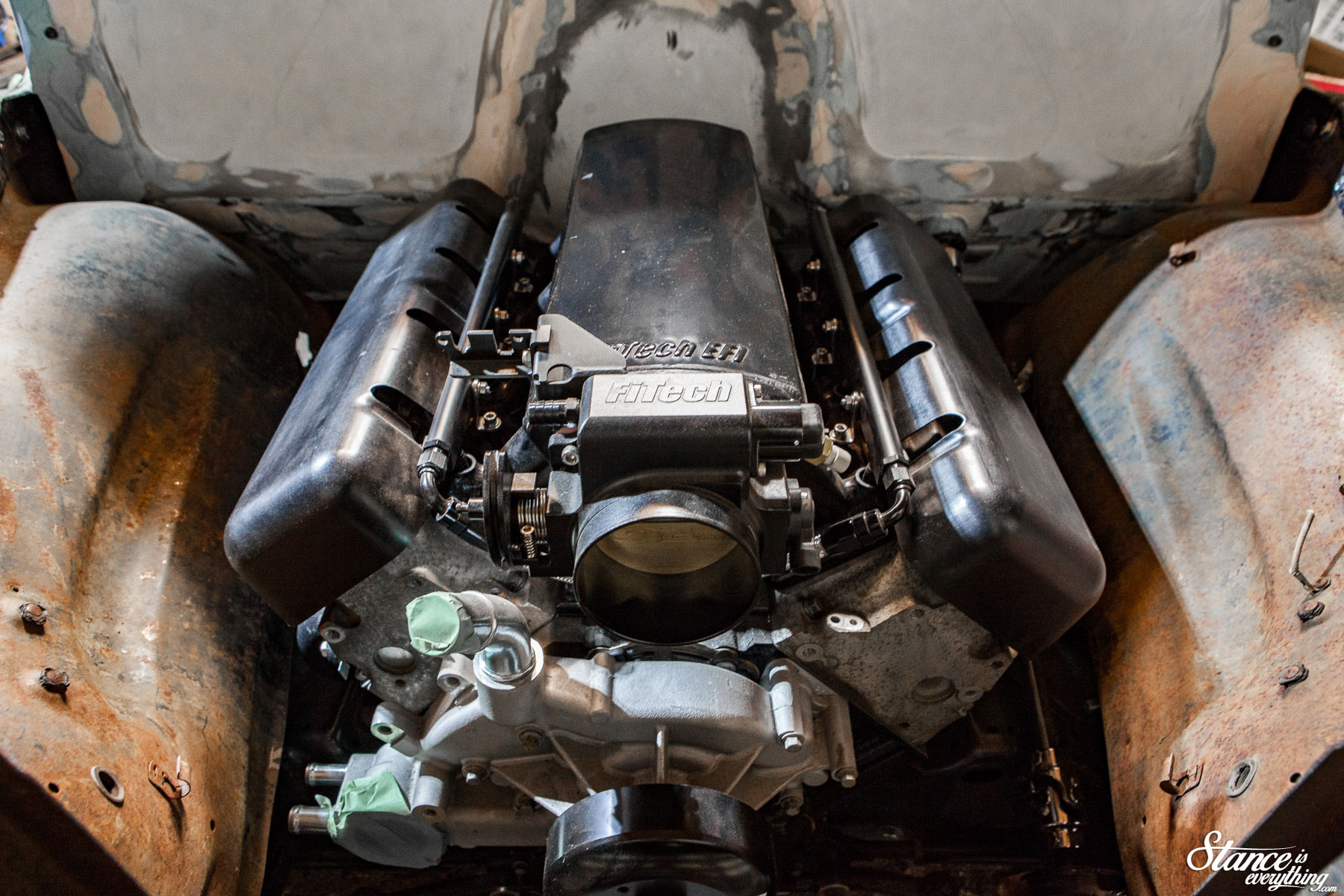 Originally the motor, and transmission, were destined for an S-chassis, but the previous owner abandoned that project. As they say; one man's trash another's treasure.
I chose an LS motor for the truck simply because of cost and simplicity. I've bitten off quite a bit with this build and an exotic engine swap simply wasn't in the cards.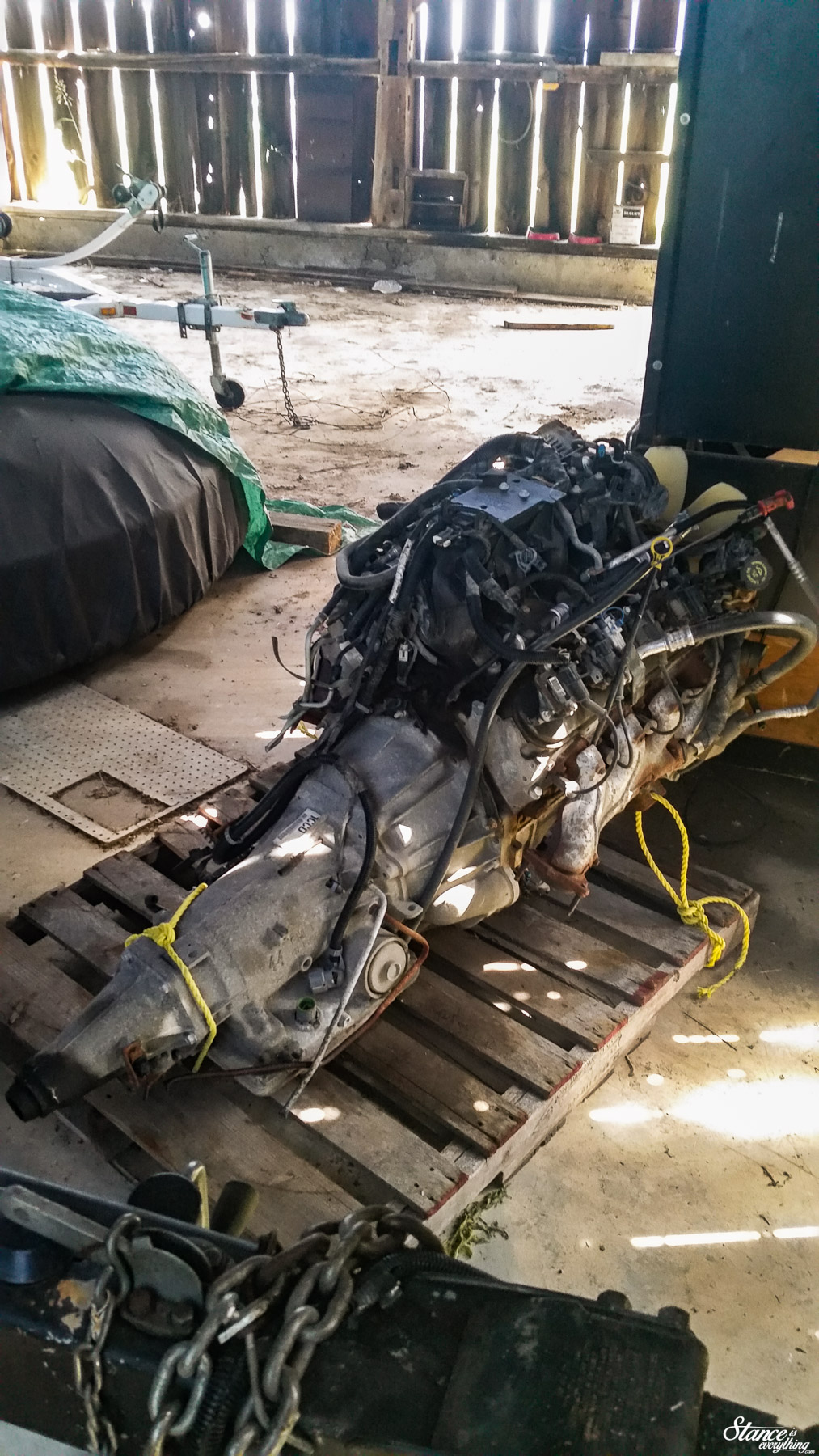 By pretty much every definition this is your typical 'junk yard LS swap'. The standard 'yard drop out the motor came with everything required to be dropped into another vehicle.
Unfortunately, while it was a ran great when parked sort of deal, it also looked like it came from the bottom of the ocean.
Not wanting to drop the motor under the hood in such a state, I sent it to IssyFab Speed & Engineering for some sprucing up.
Never one to leave well enough alone I also had IssyFab perform a few minor performance upgrades. A small cam, new heads, valve springs, and seals all made their way onto the motor while it was at the spa.
The combination of parts should net around 300 to the wheels all said and done. That doesn't sound like a lot, but it's more than enough for my application.
It's also a conservative power number that should keep the 4L60 from becoming a glass house full of neutrals.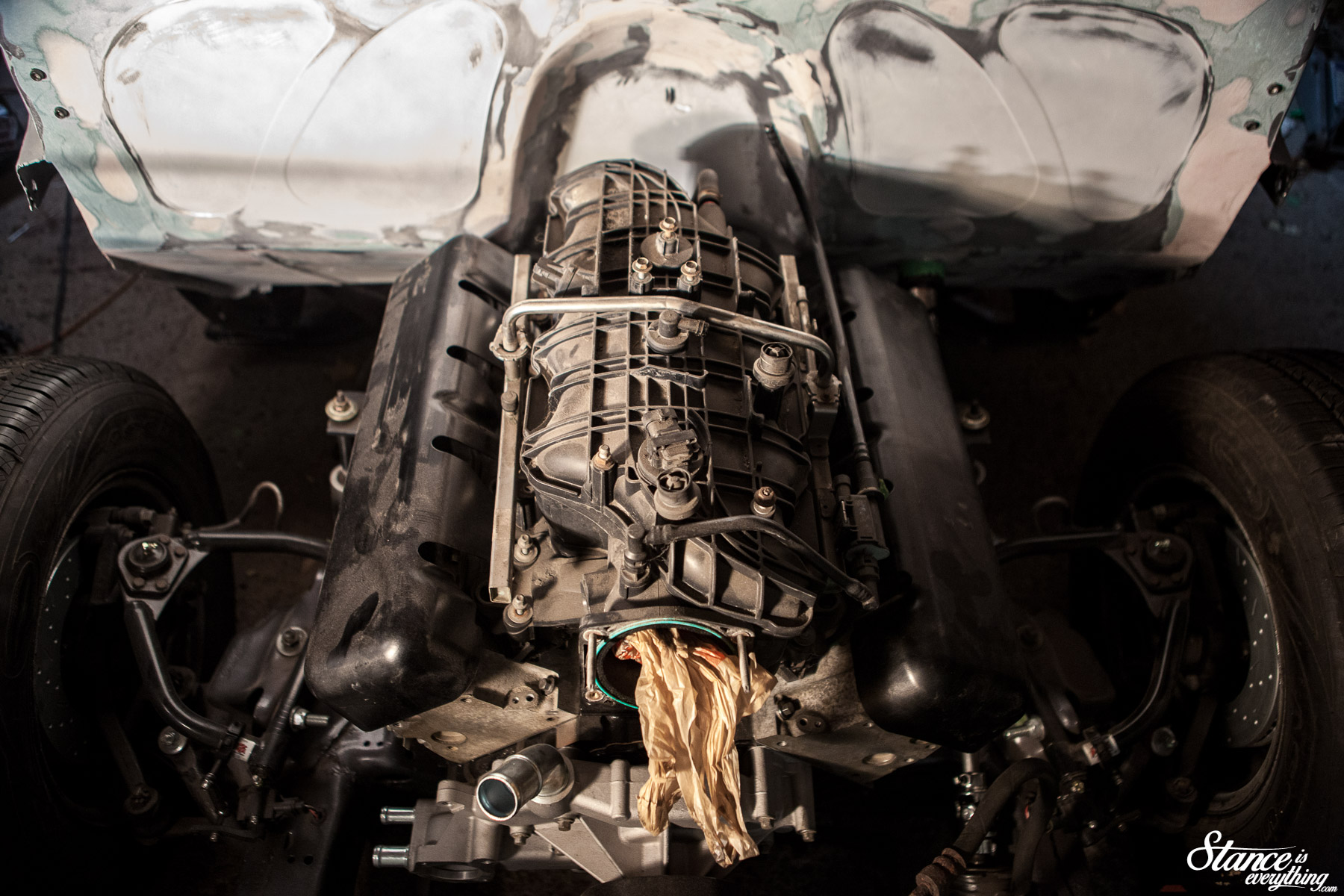 Originally my plan was to run a Trail Blazer SS intake manifold atop the motor. The TBSS intake manifold widly reported the best performing of the factory made LS manifolds.
However being a factory part, meant to live under an engine cover, it doesn't look very good at all.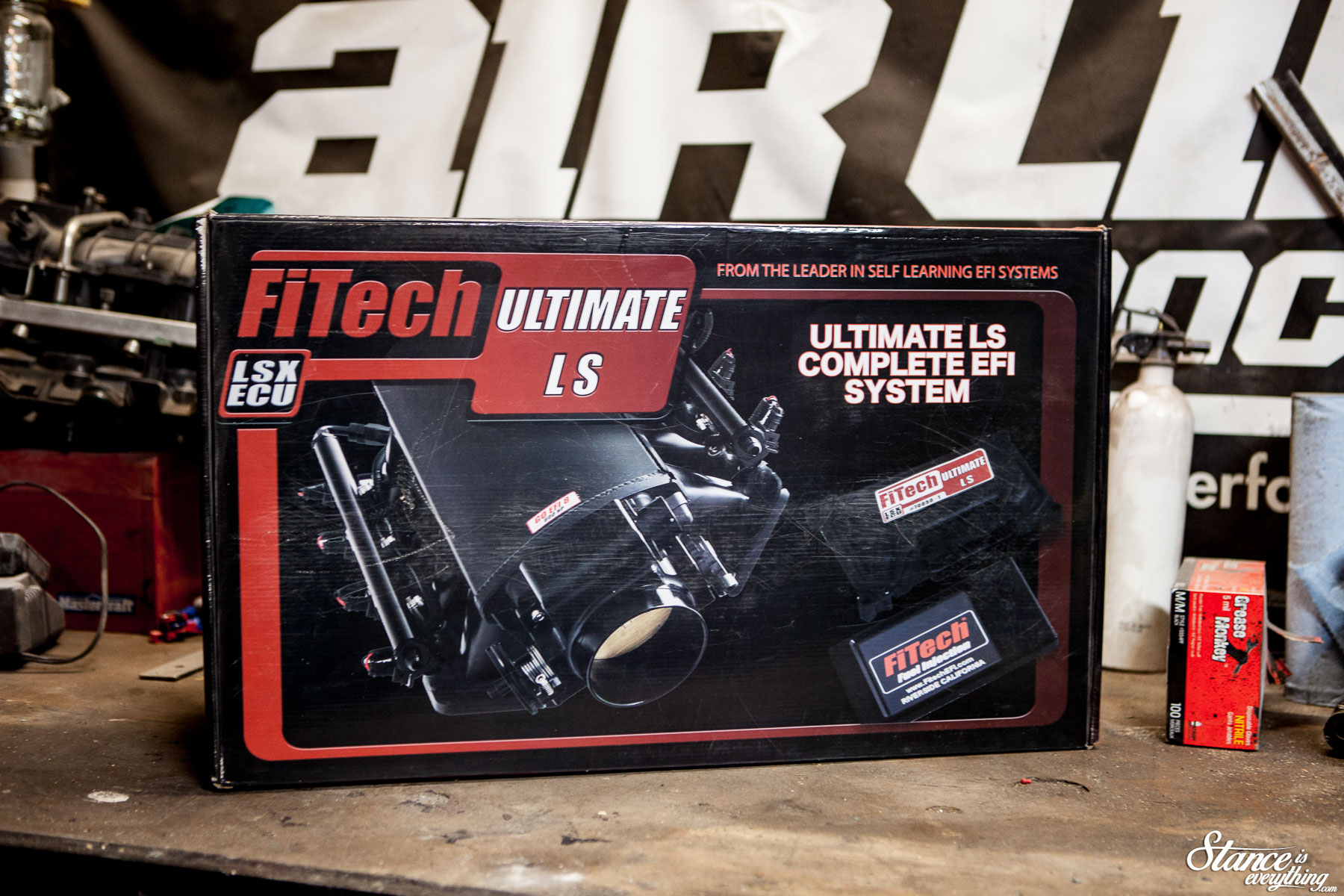 Enter FiTech. FiTech offers several different options for those dropping LS motors into their projects. But their most popular is their line of Ultimate LS products.
It comes in two flavors, the complete system and the loaded manifold.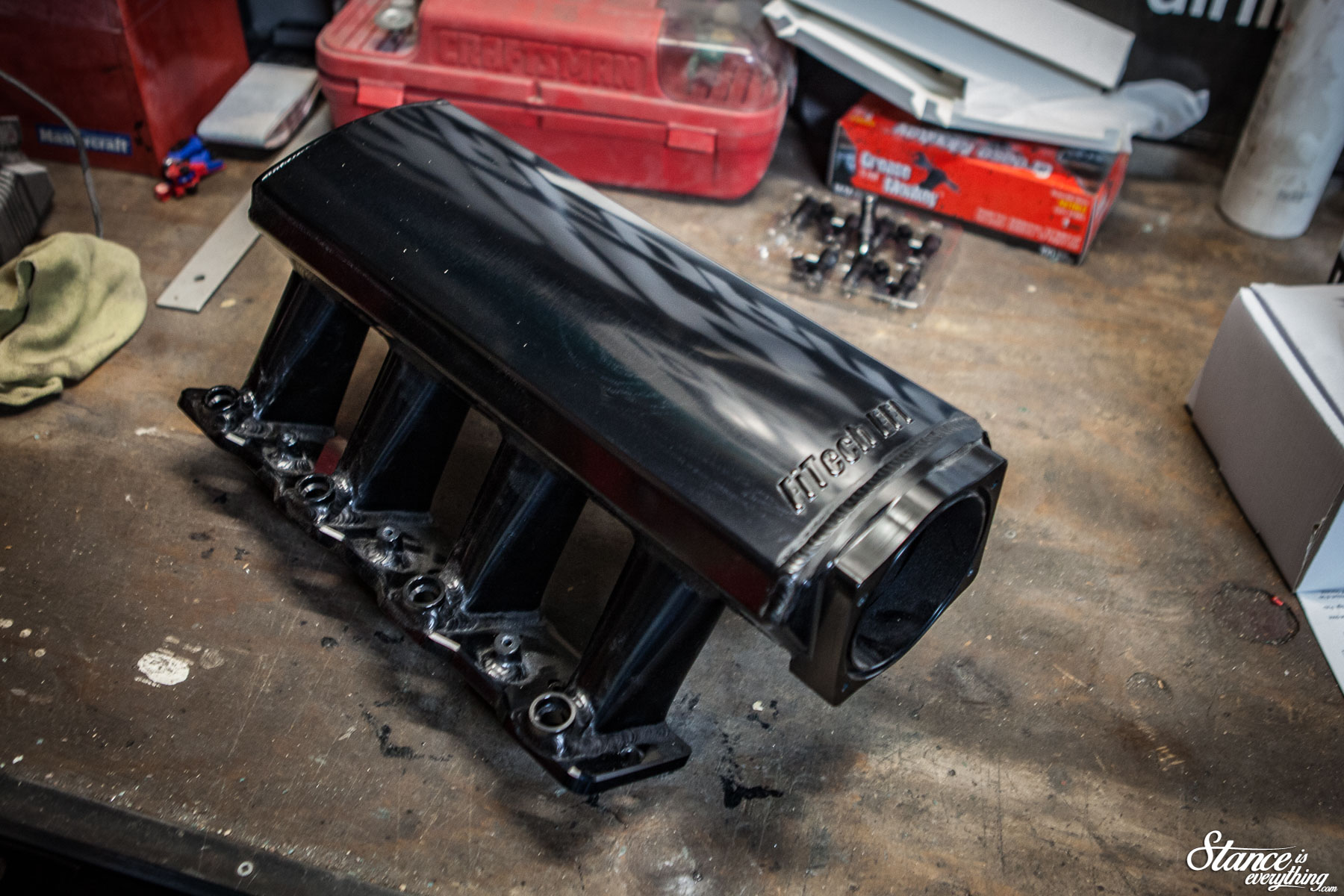 I ended up going with FiTech's loaded, 500HP, truck manifold kit. This kit includes all of the components that would be included in the standard Ultimate LS packaged (tig welded manifold, 92mm throttle body, billet aluminum fuel rails, AN fittings, fuel crossover hose, and 36lb injectors) minus the FiTech ECU and handheld harness.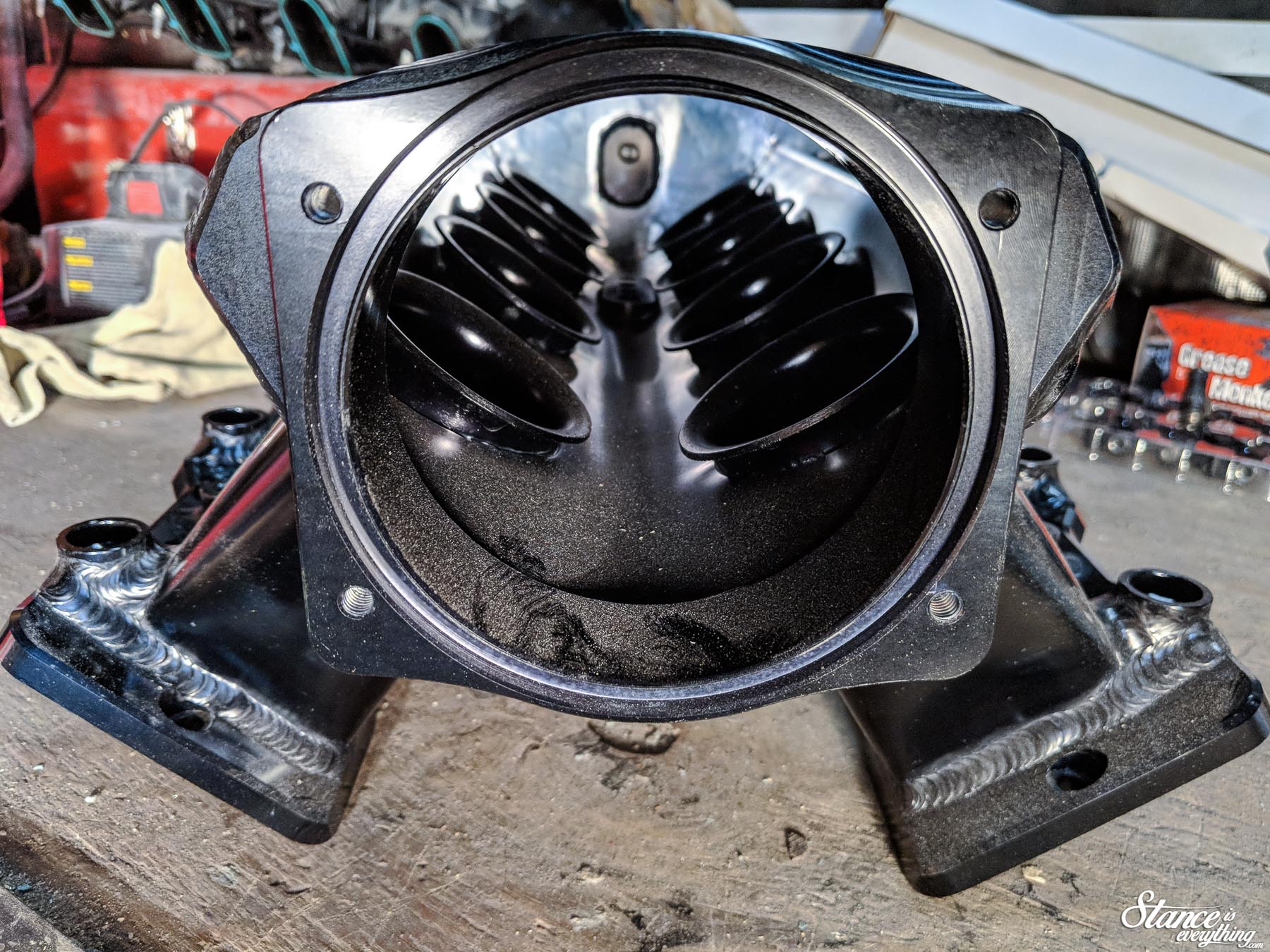 I opted not to go with the computer only because IssyFab has already started building me one.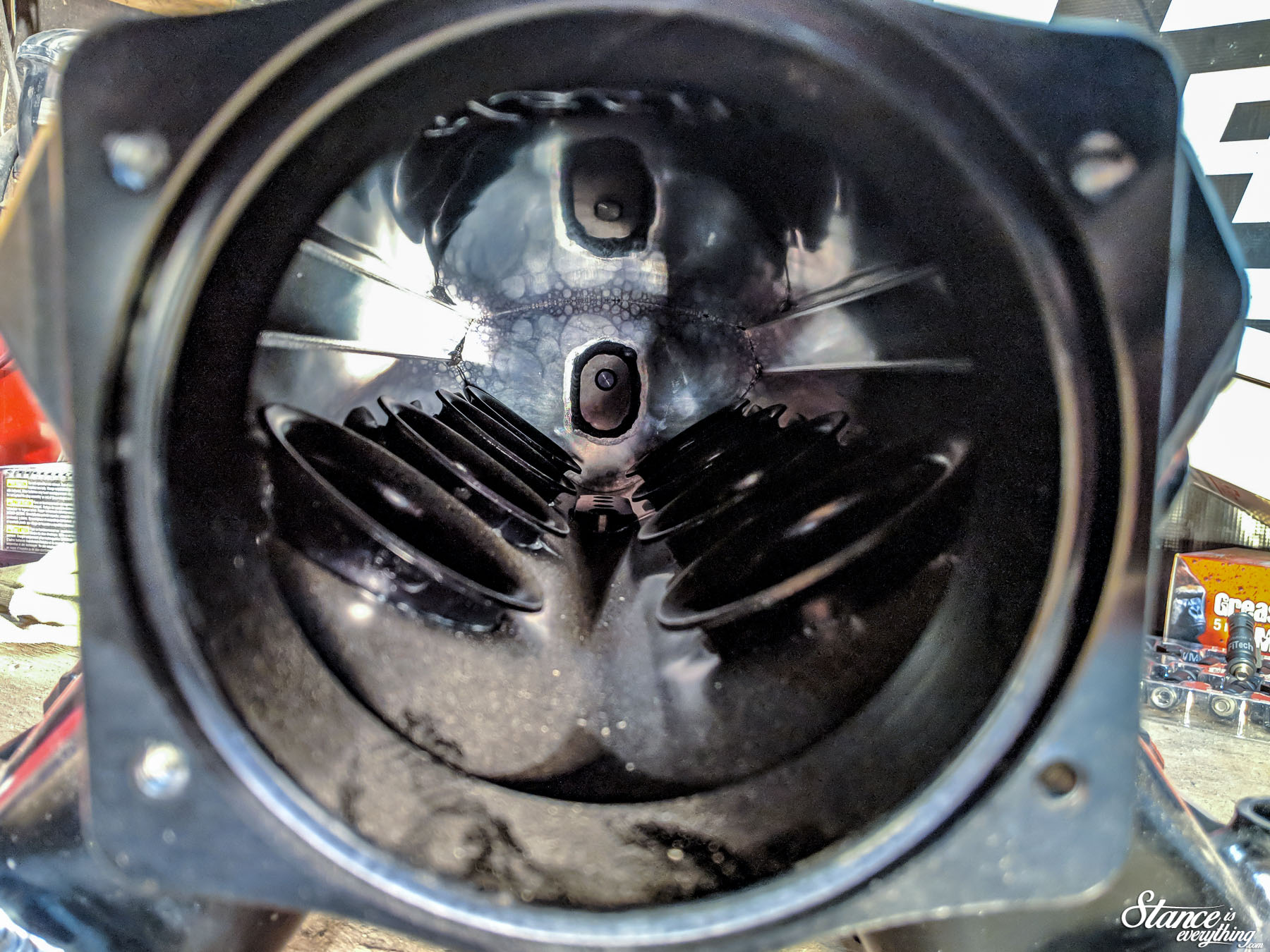 So while IssyFab is coming through with everything hidden, FiTech is taking care of all that is visible.
The truck intake manifold, which is taller than the car model, was absolutely perfect for my needs.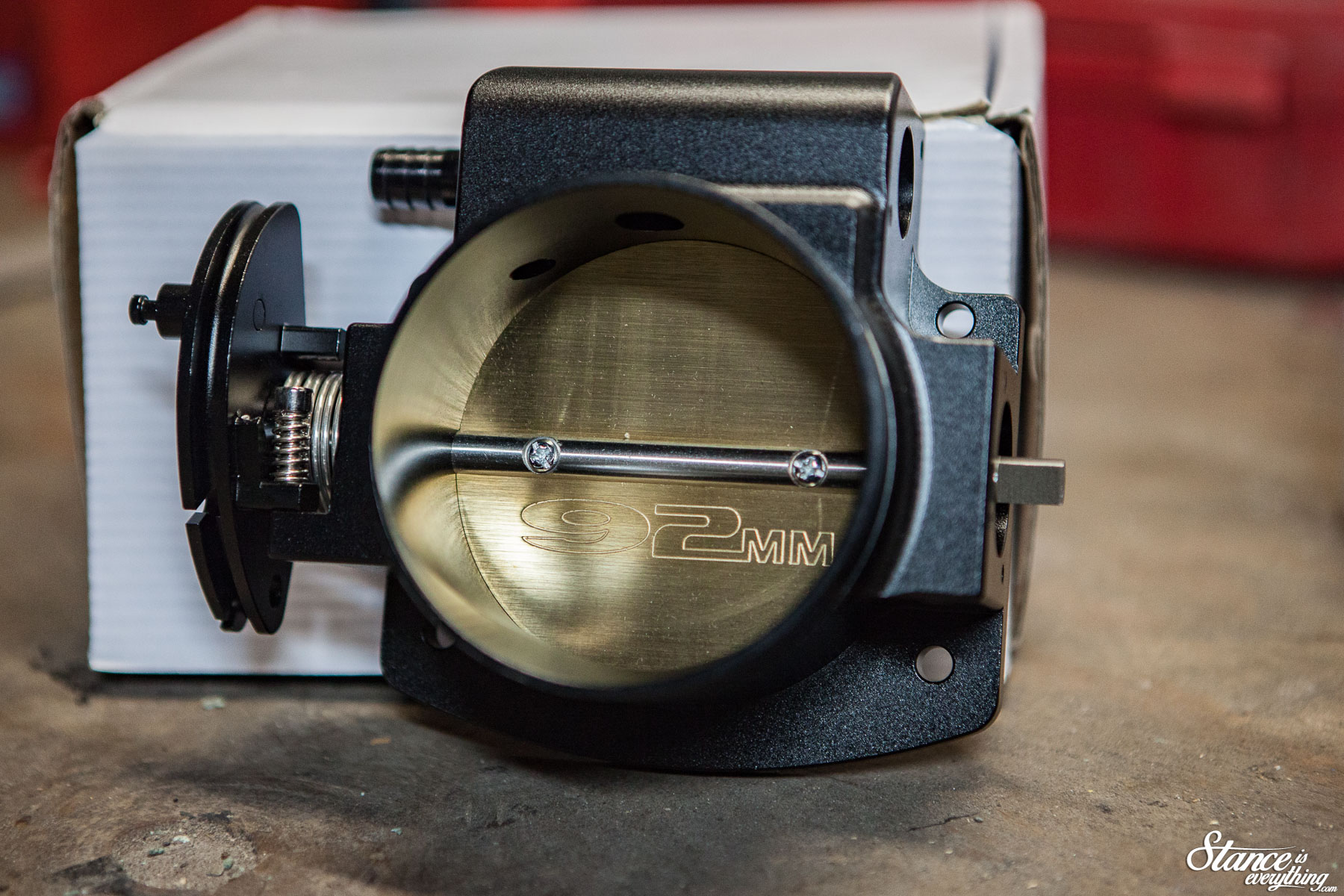 Not only would it allow me to run my factory accessory drive, it would also help fill up some of the cavernous GM Advanced Design engine bay.
With my motor sitting so low I needed as much help as I could get in that department.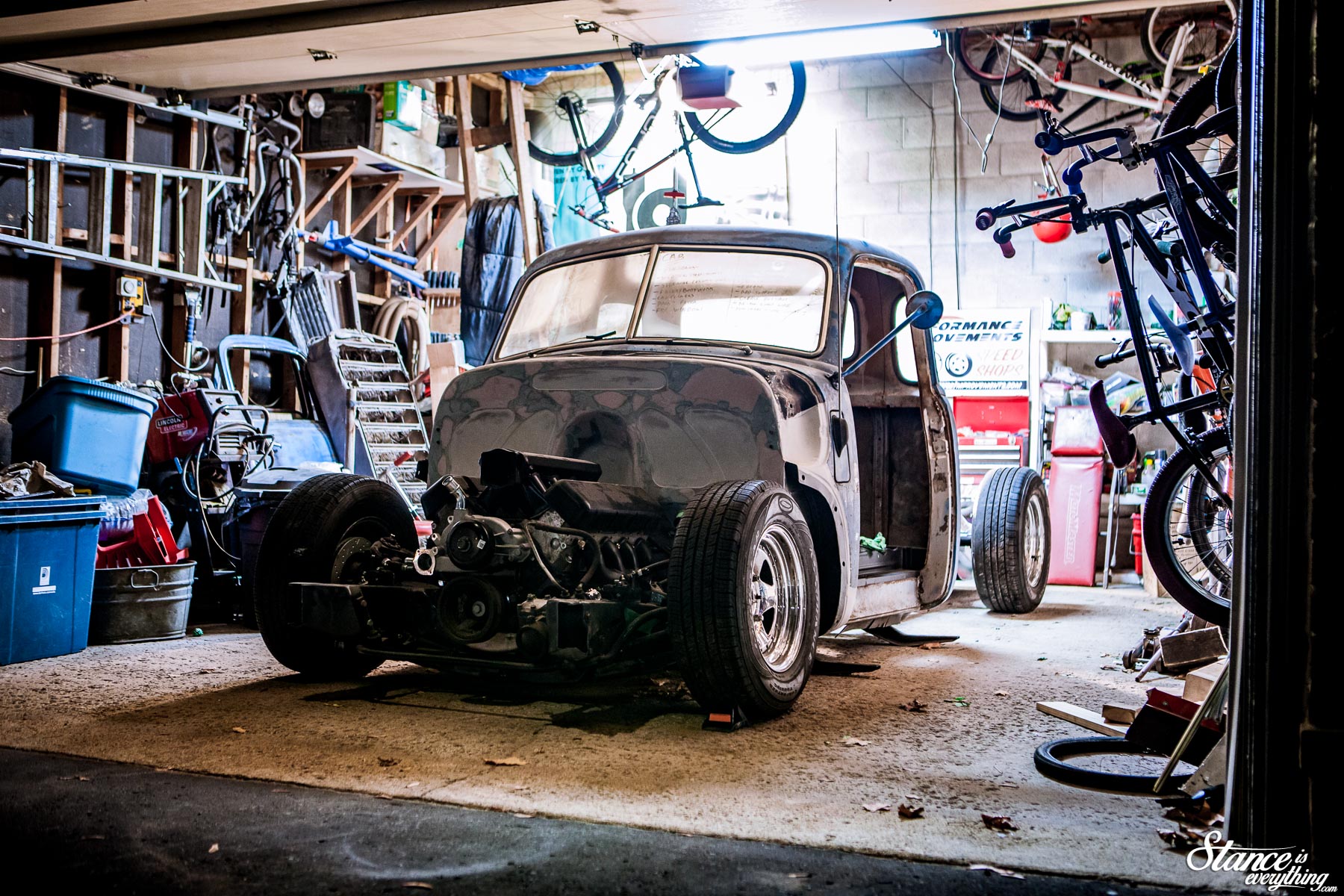 Installing the FiTech intake manifold was pretty straight forward. All the hardware you need is provided and the instructions come with clear, color, pictures.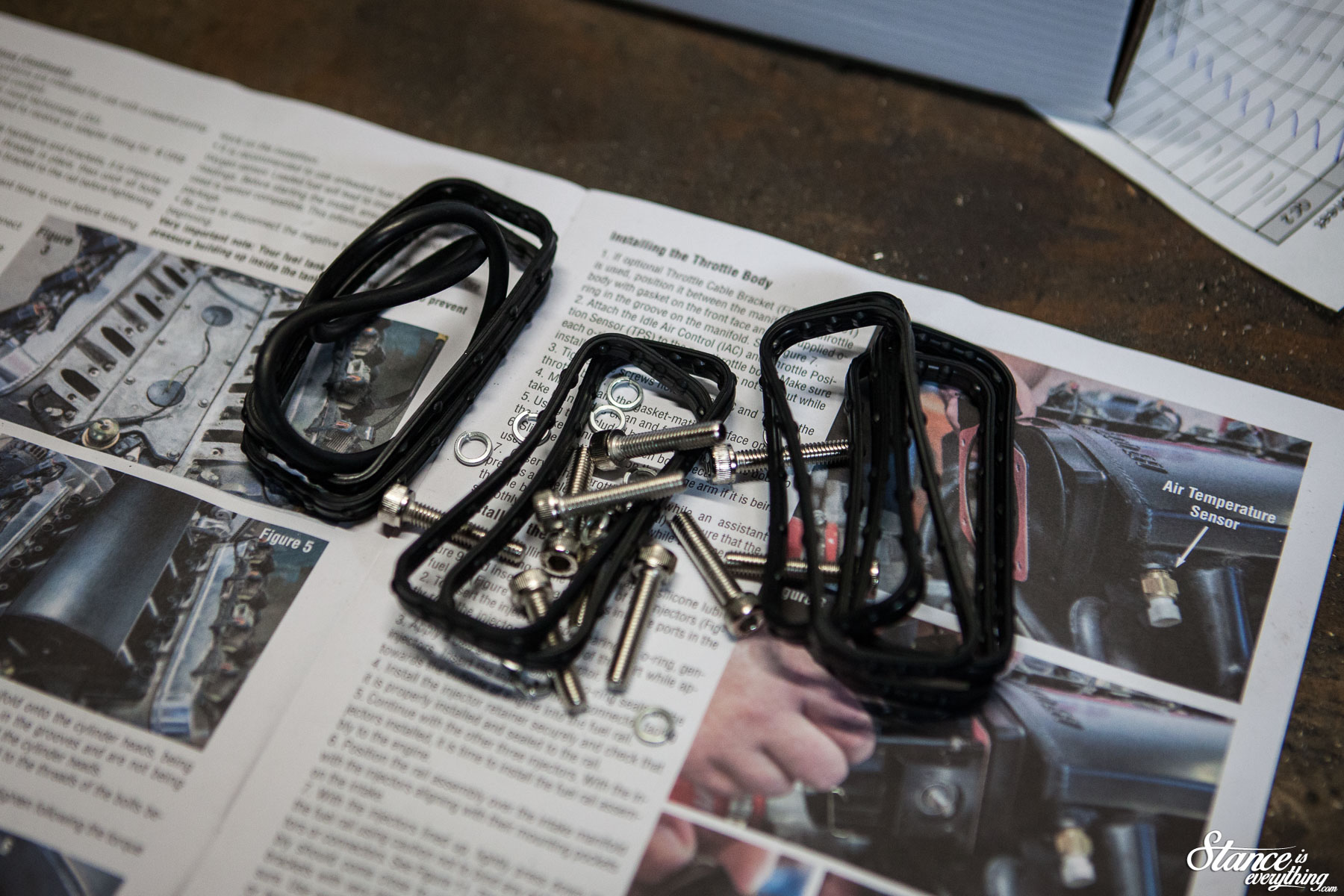 It's been a long time since I've needed to install an intake manifold on any vehicle, and I managed to knock this one off nearly entirely in a single night without much fuss.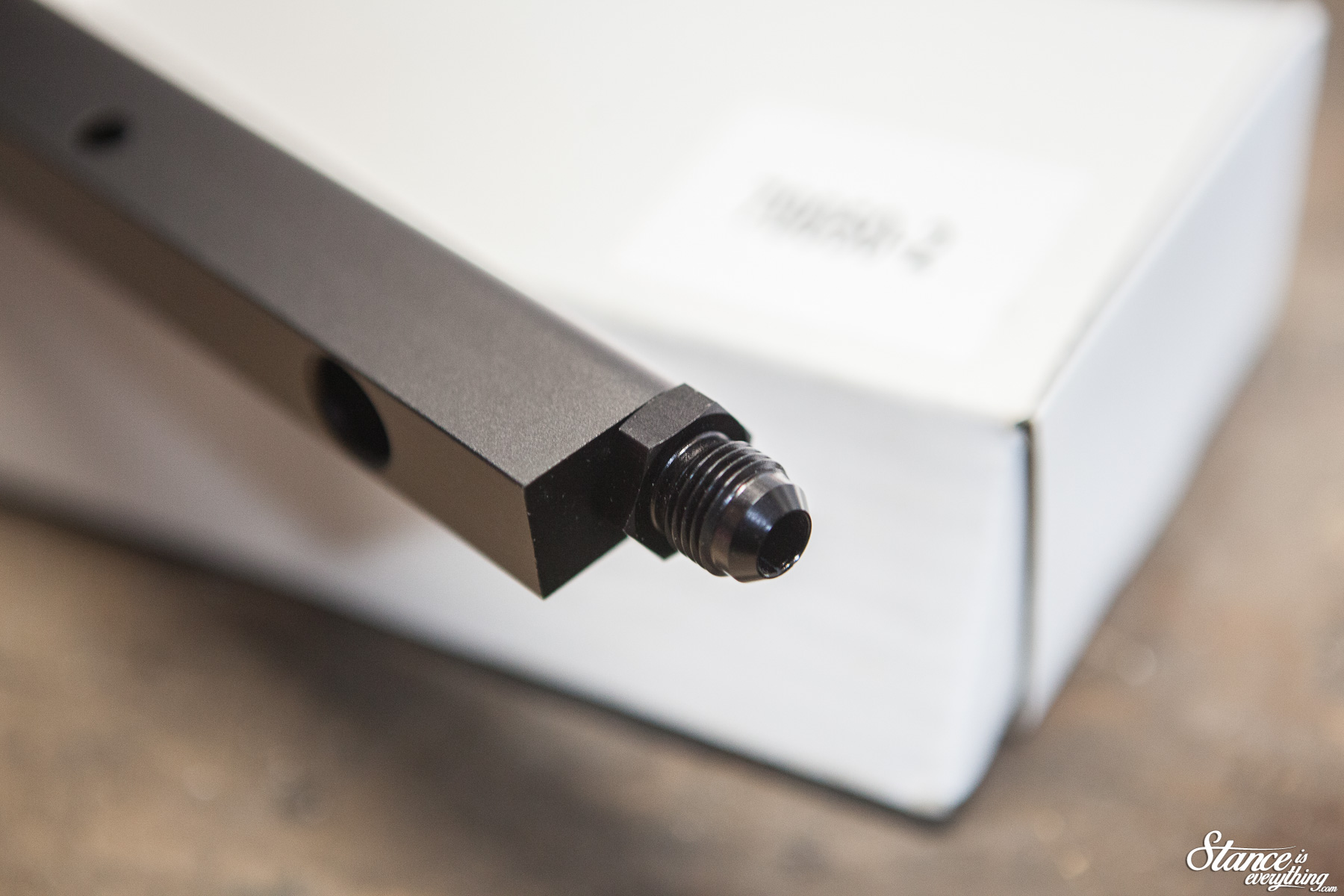 The kit comes with almost everything you need to have a fully functioning LS induction set up.
Curiously the throttle cable bracket doesn't come with, but it is readily available at FiTechefi.com at a fairly low cost.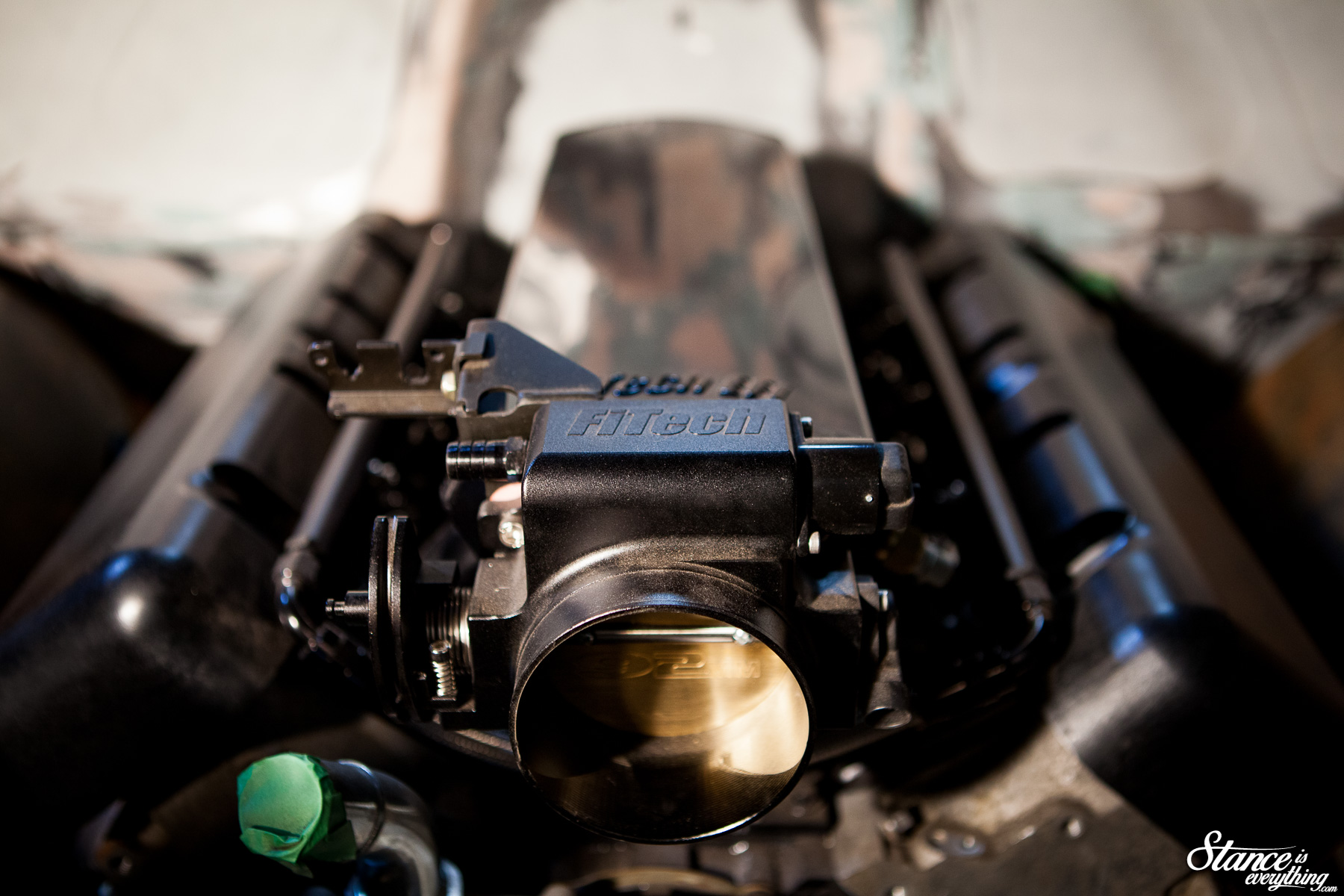 The bracket is on the left of the photo above and discreetly sits between the throttle body and the manifold.
I'm going to make sure to run my throttle cable under the intake manifold so that it is as invisible as possible.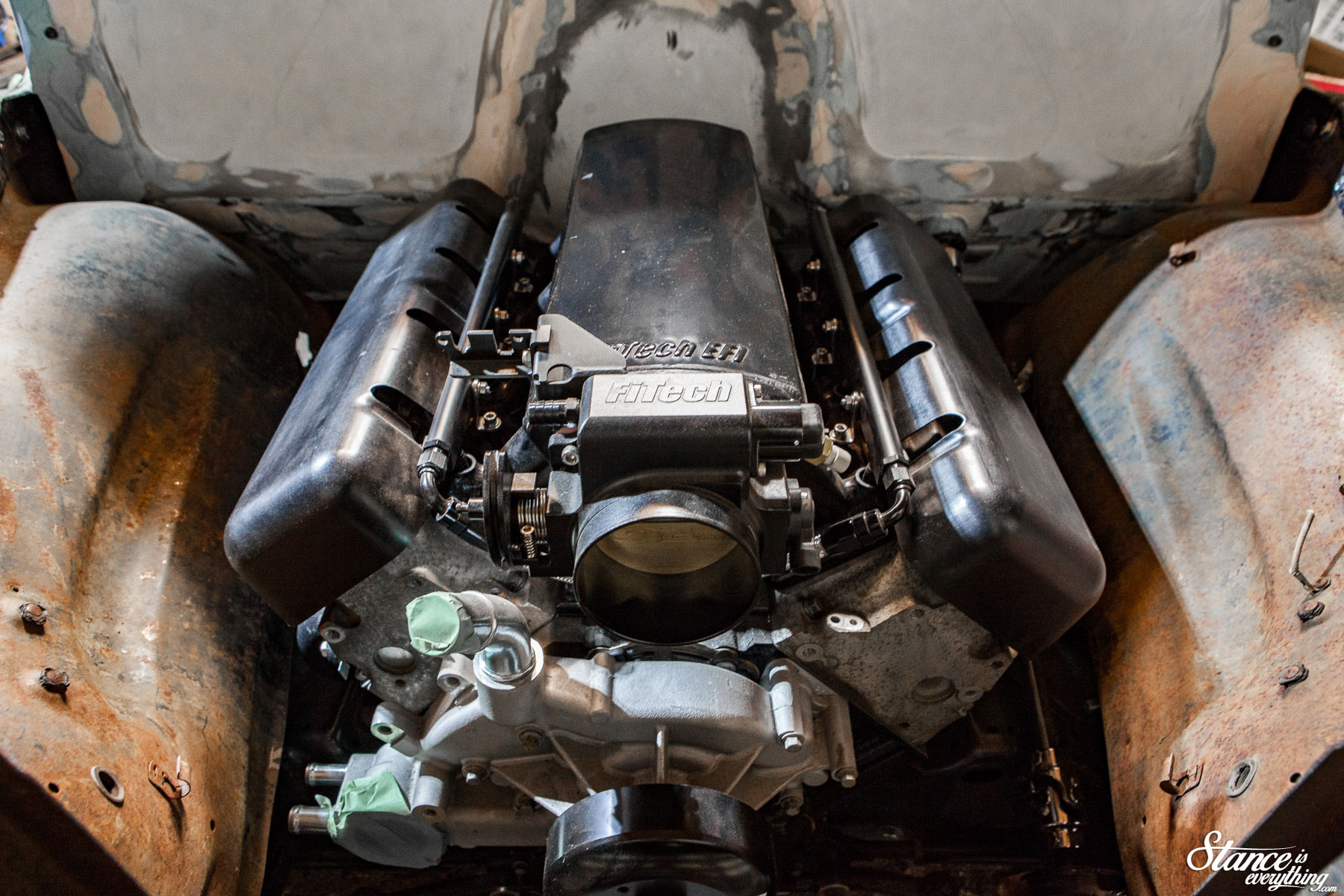 From a visual perspective, the FiTech manifold versus the Trailblazer SS manifold is night and day. Sure covers can be put on the TBSS manifold, but with a budget friendly option as attractive as FiTech's available, why go that route?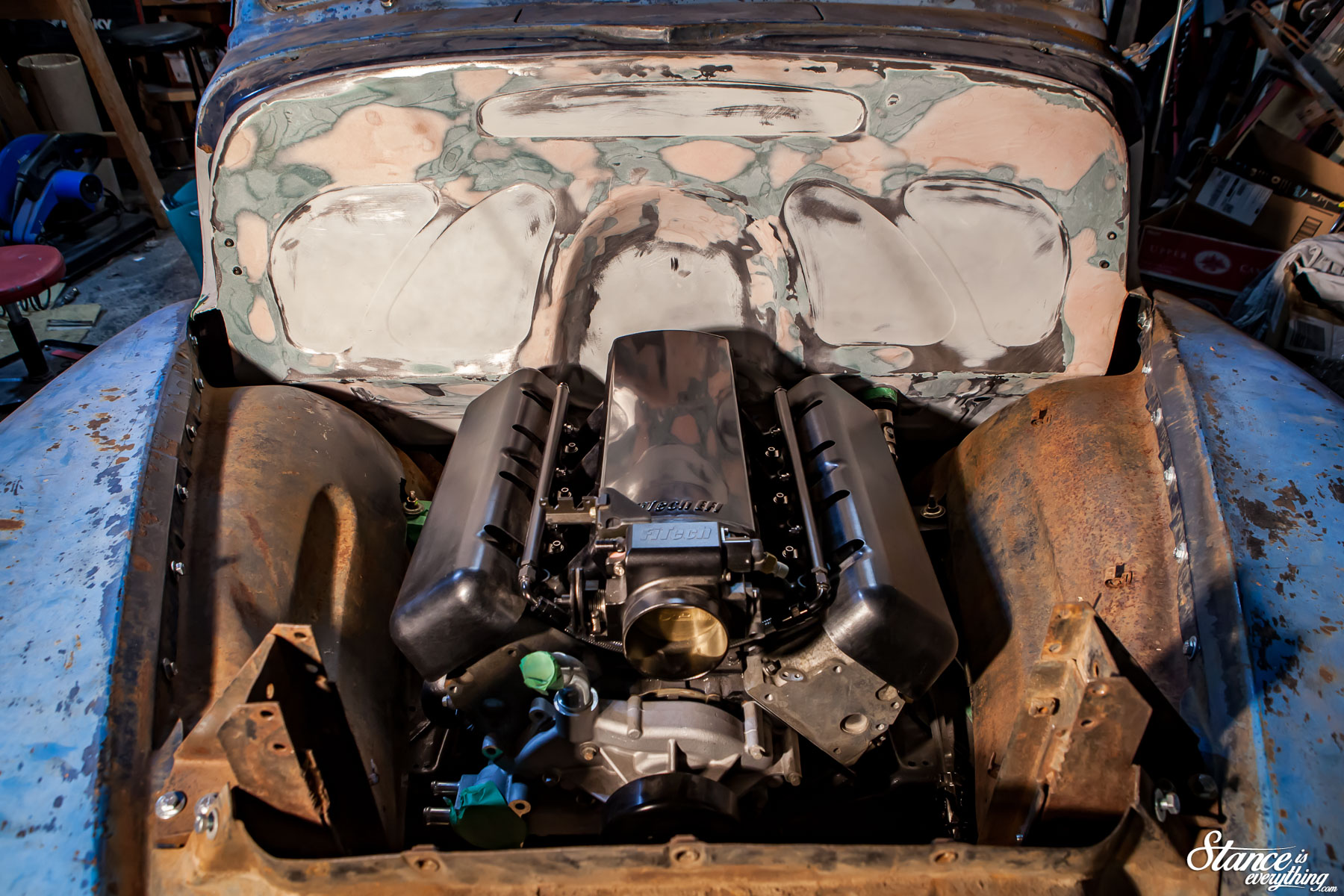 With the motor and firewall coming right along, I wasted as little time as possible mocking up the rad support as well as fenders (both inner and outer).
The front sheet metal of my truck has never been on this chassis so it was really exciting to see it come to life.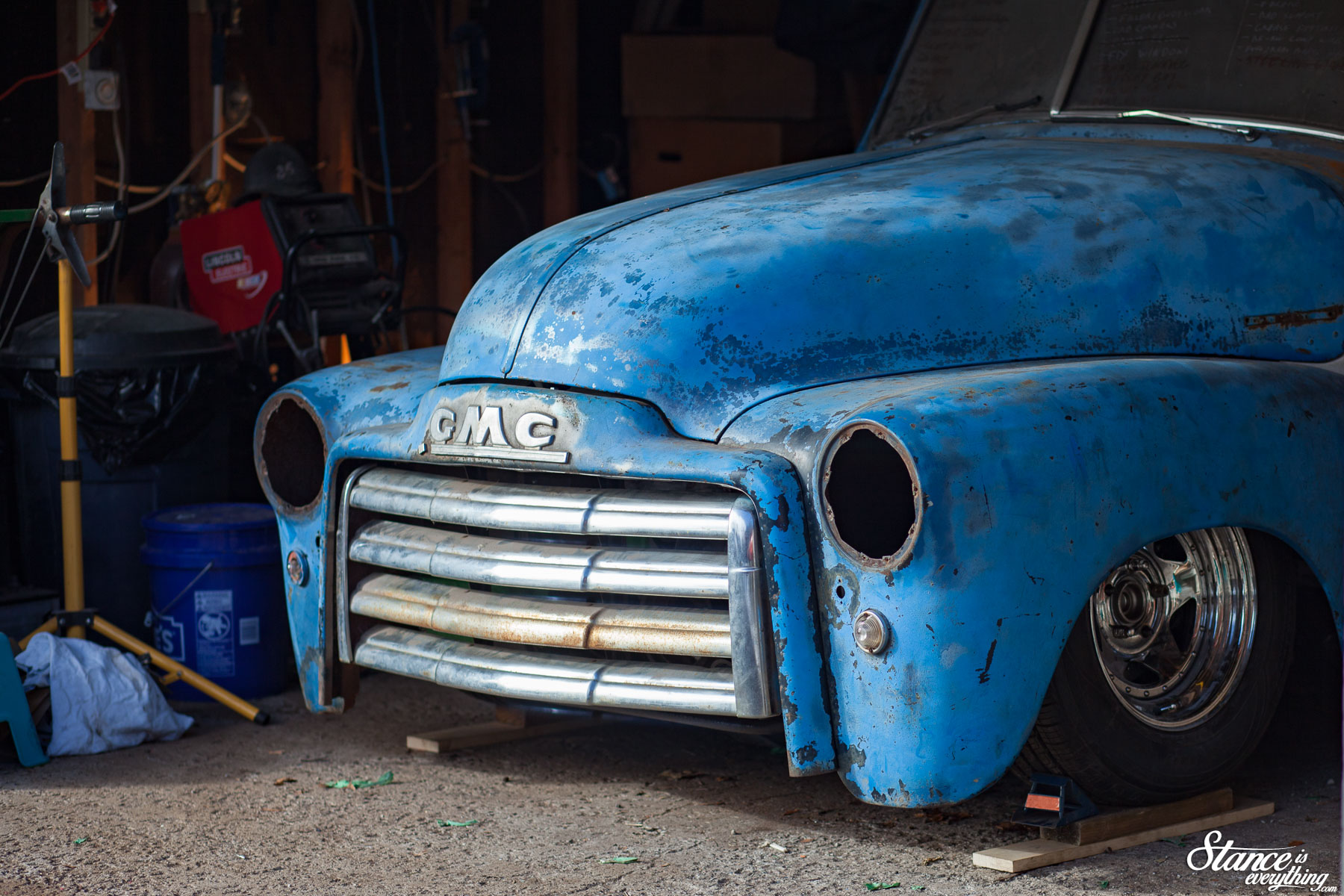 I'm happy to say that after quite a bit of trim work — there's still a little bit left if I am to be honest — the inner fenders fit the truck very well.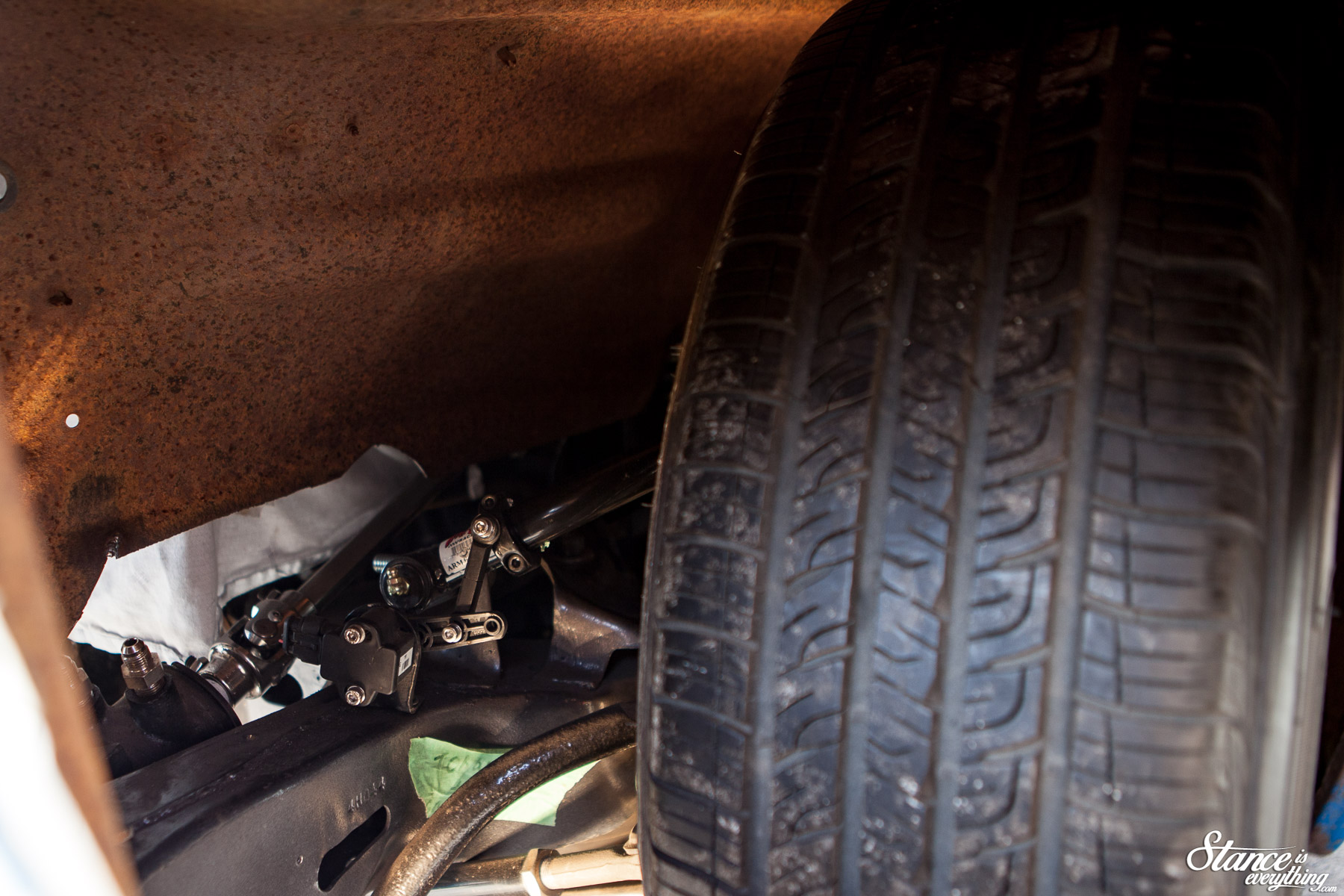 In another stroke of luck. The inner fenders also fit well enough that I don't need to modify further to be able to ride low, or lay running board.
Big thanks to GM designers from the 50s for making the wheel wells as big as they did.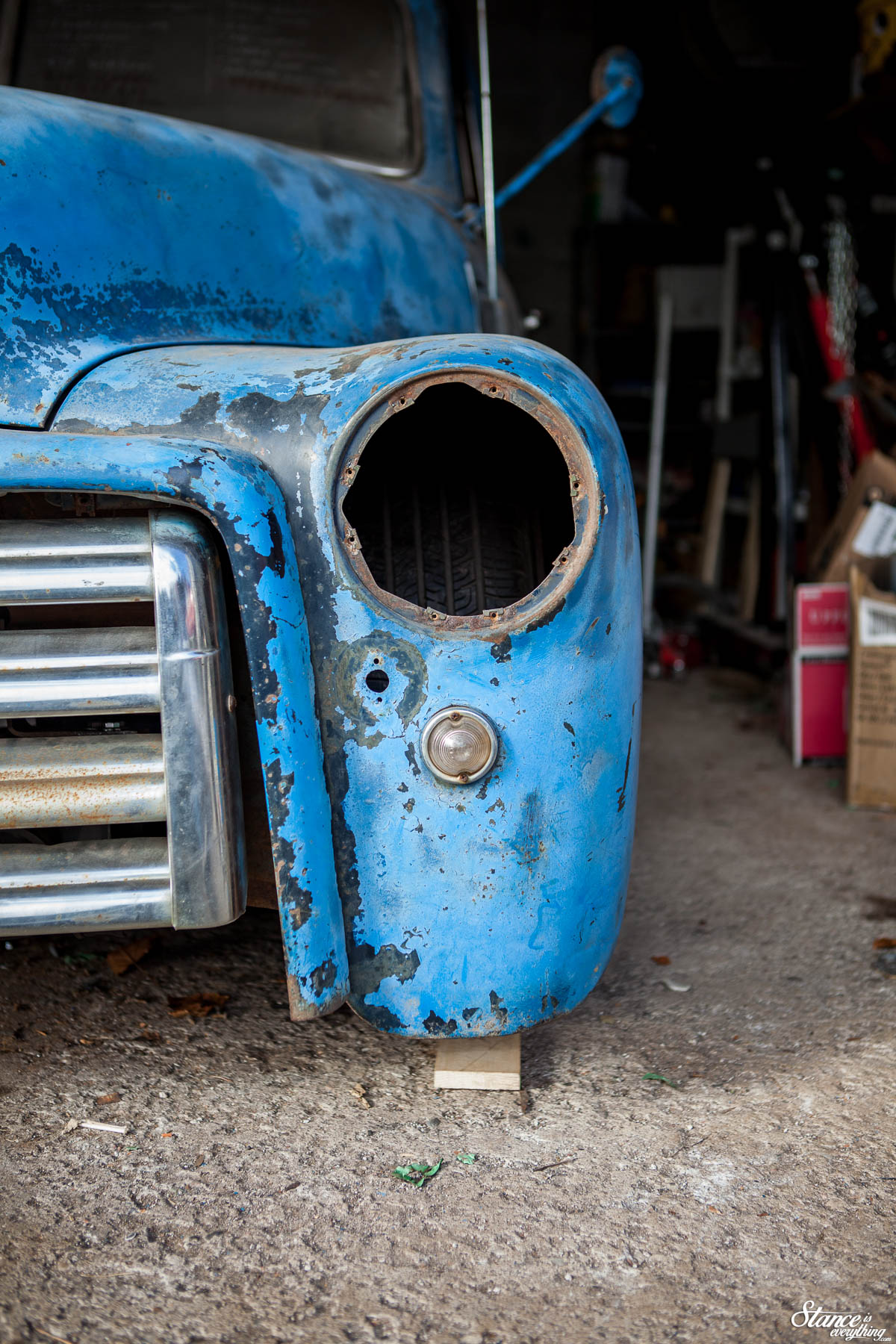 At this point I really wanted to wheel the truck out of the garage and get a good look at it this far along but I might save that for after I fabricate some bumper mounts.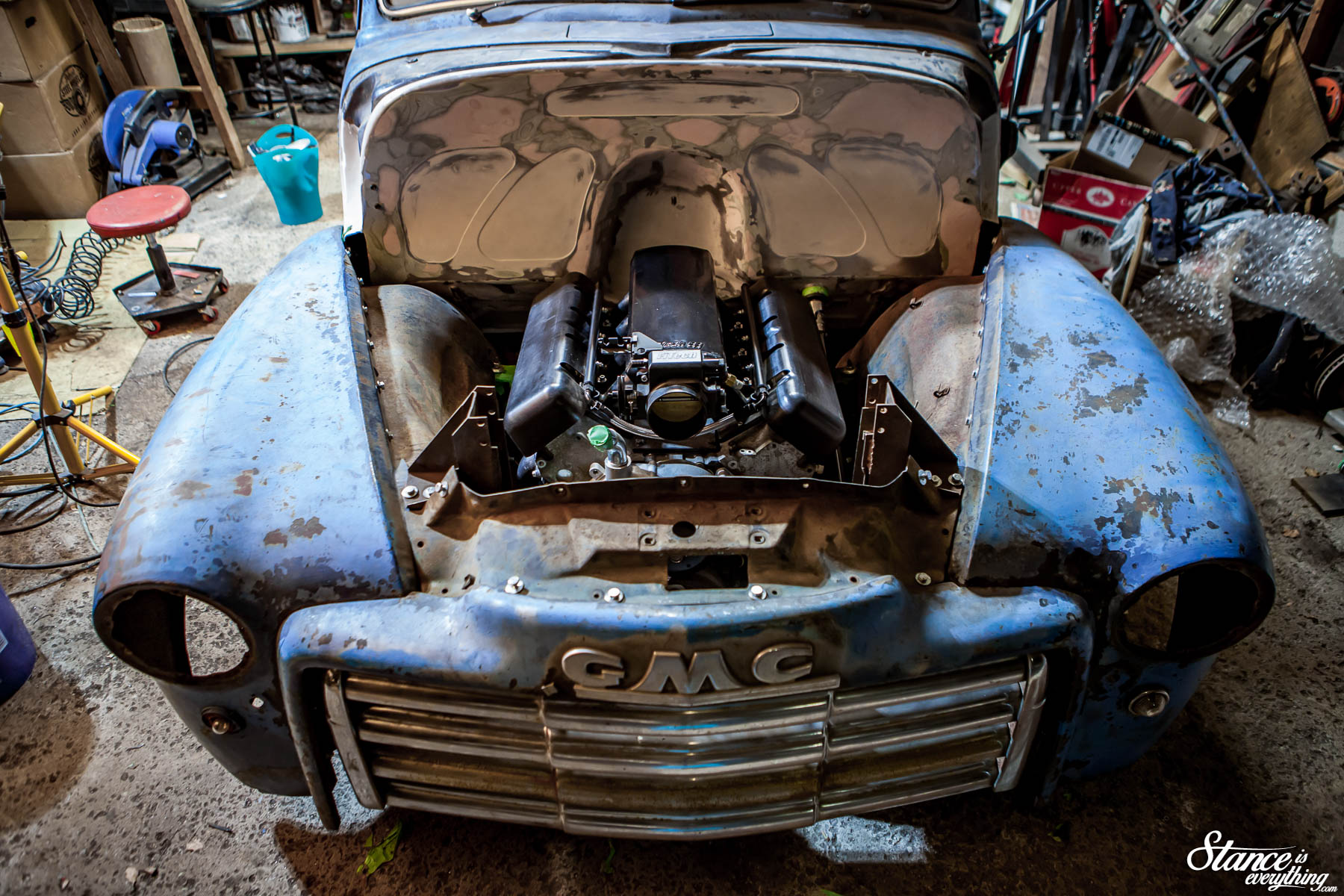 This is the year I really want the truck to move under its own power so it's time to focus my vision to 2020.
See what I did there?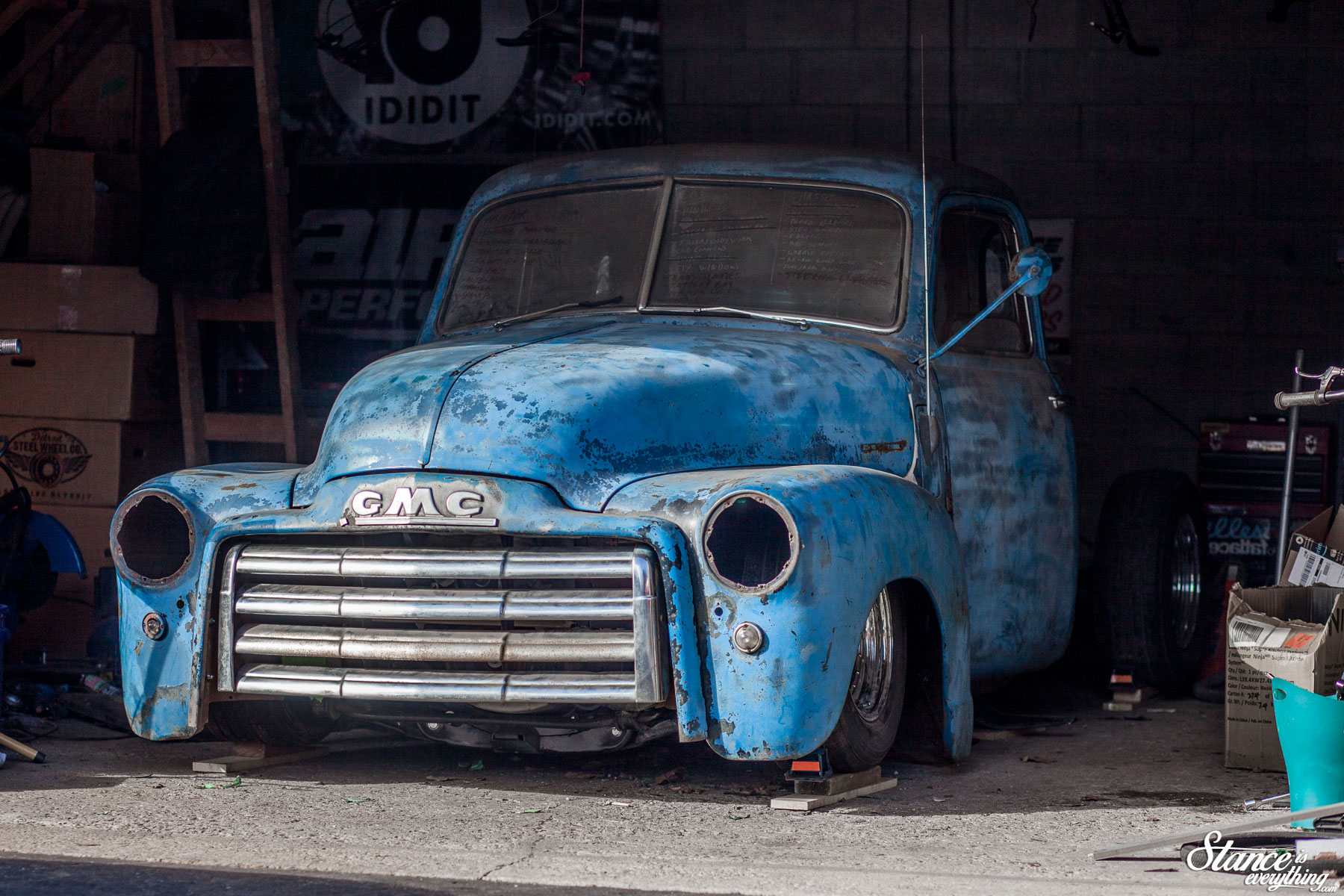 Terrible Dad jokes aside, I'm going to say it publicly so I have to do it, this truck will move as a unit in 2020.