In Project Why Wait?'s introductory post I talked about the somewhat lengthy period of time it took to acquire a solid starting point. While that process had its periods of frustration, and why the heck can't I just find something moments, one positive is that along the way I met a number of people willing to help with the build once the time was right.
Blair Taylor/Taylor'd Customs is an obvious key contributor to this project, providing a place to work on and store the truck as well as advice throughout the build, and another valuable relationship is the one I have with the McJannett family and Performance Improvements.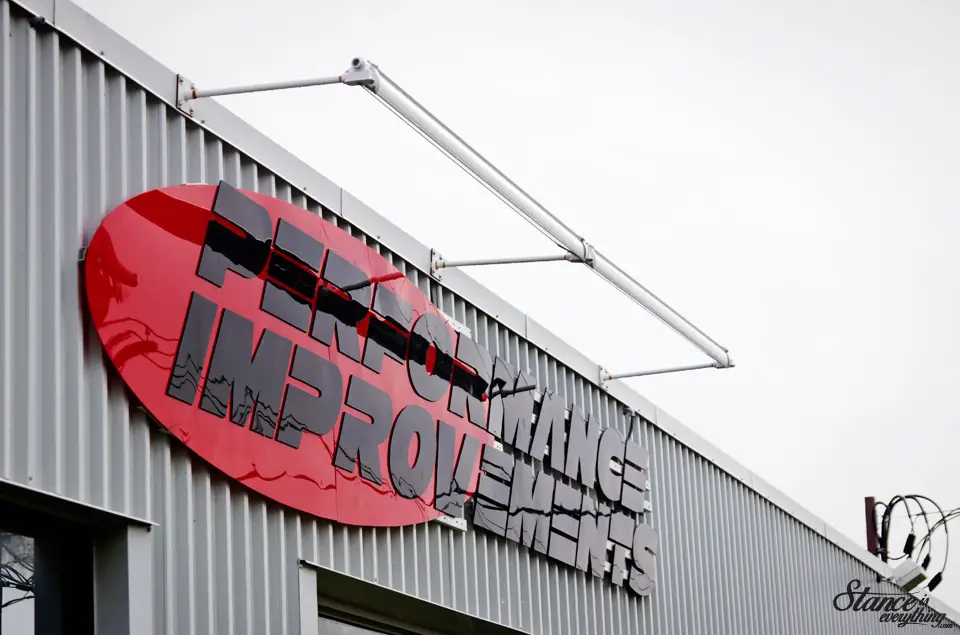 If Stance Is Everything were your standard auto blog here is where I would insert a canned marketing blurb detailing how Performance Improvements has been a vital part of the Canadian Hot Rod Community for over 50 years.
That is of course true, and PI is an important local business that provides a valuable service to gear heads all over Canada, but just flying through a bullet point list about Performance Improvements would be doing the partnership a disservice because the relationship I have with PI is about much more than numbers and returns.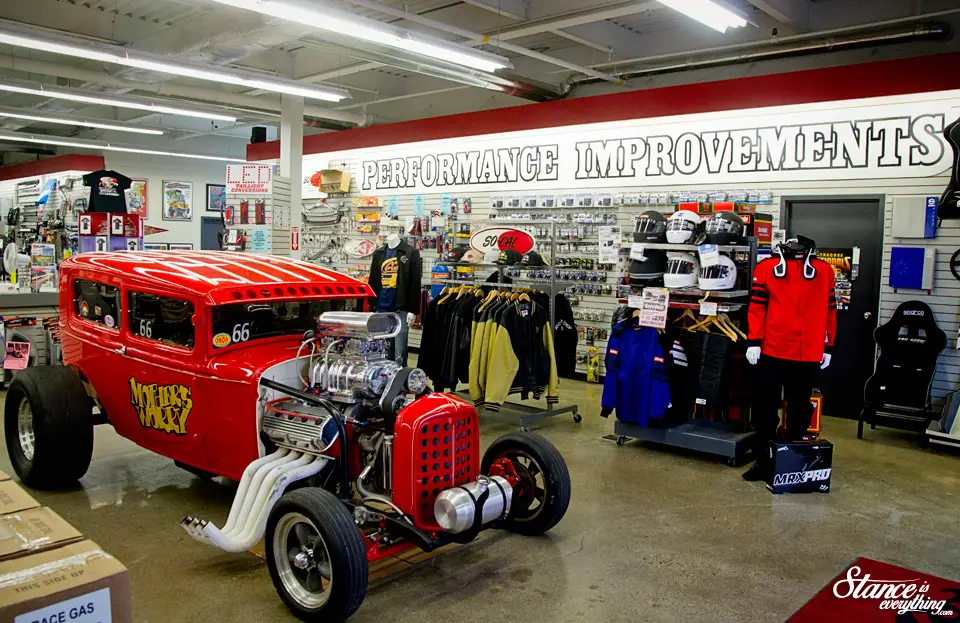 My first introduction to what could be considered one of the most 'hot rod' of families in Canada came in 2012 through Rob McJannett who like everyone else in the family is a bit of a jack of all trades.
His primary focus in the family run business is creative direction and he first approached me via email about contributing to their Performance In Motion print magazine.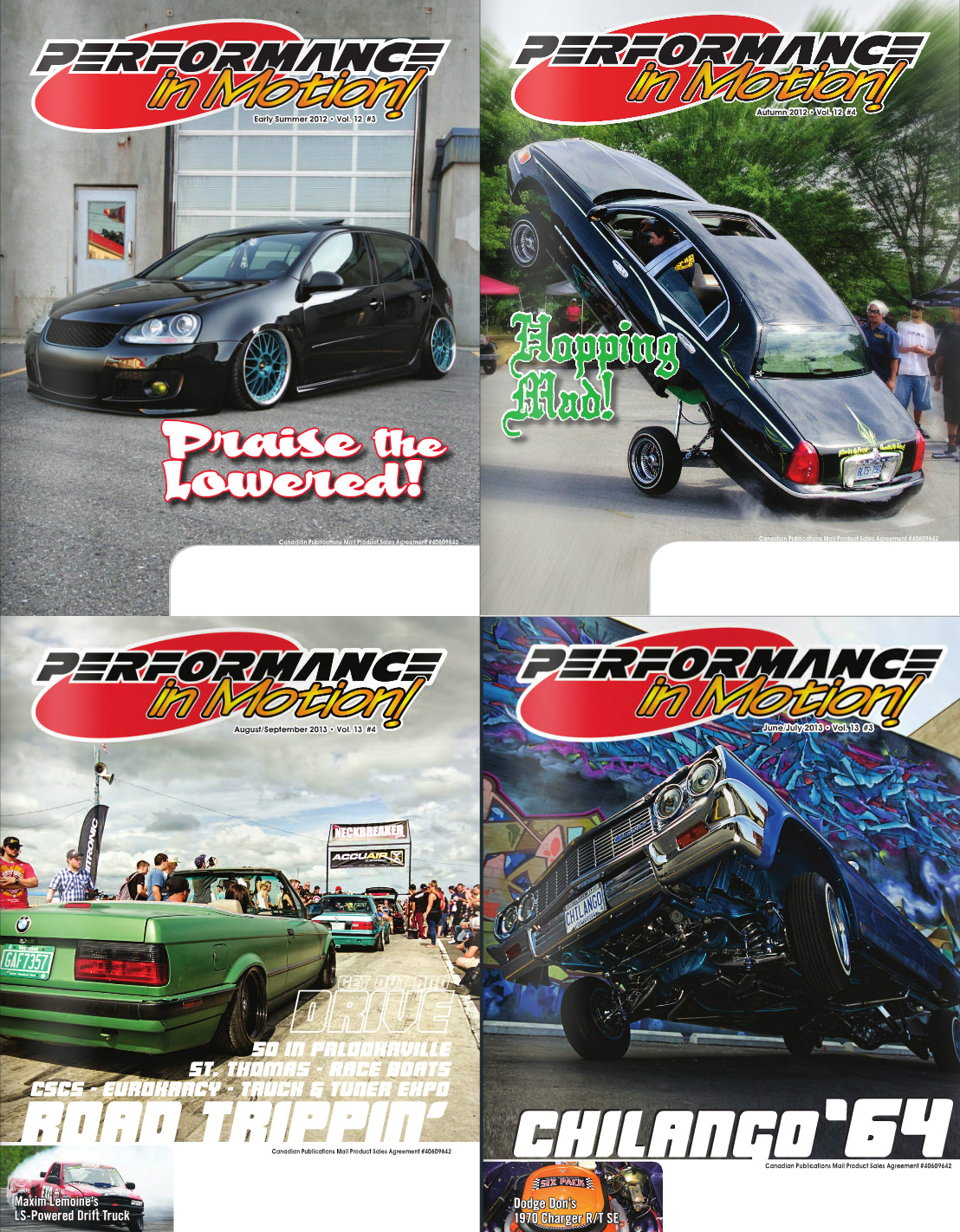 Having purchased the suspension for my Blazer from their Brampton location I was familiar with the Performance Improvements name but not the magazine. However I liked the idea of my work in print so I agreed and I've been a regular contributor to the magazine ever since.
With a reach of 35,000 people per issue the magazine is a pretty big deal and something I'm really happy that Rob brought me into.
Every time a new issue drops I get a handful of text messages and emails from people who are excited to see their vehicles in print.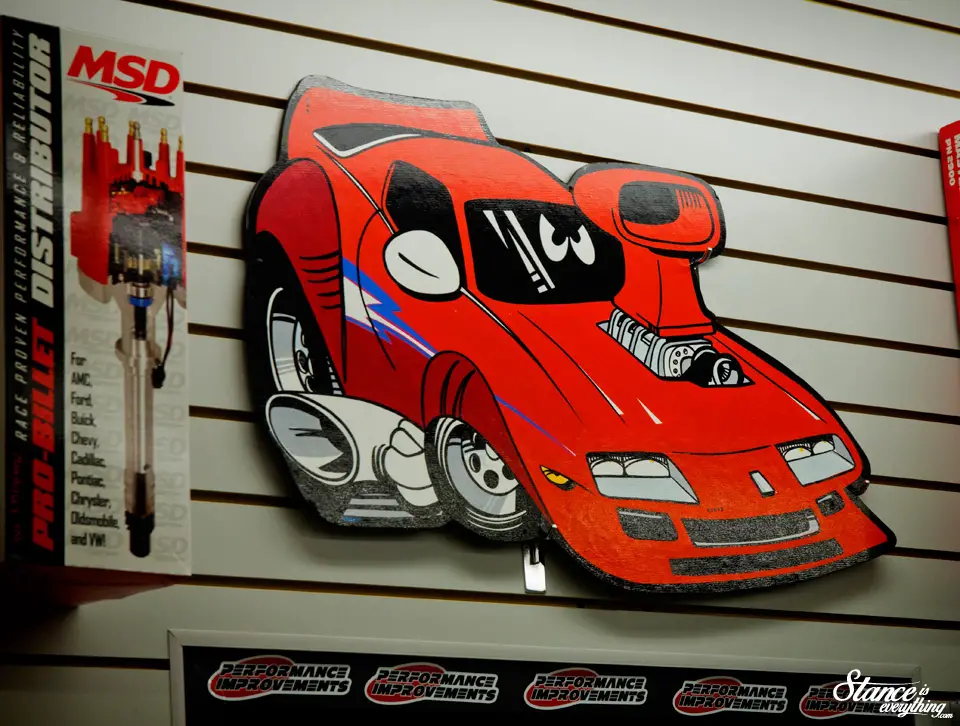 Shortly after I met Rob was introduced to his brother Andy (another Jack of all trades with his focus being more numbers based), and he and I have spent more than a few nights on Facebook trading links of outlandish projects, odd motor swaps, and half-baked ideas.
In fact he's the one who first put me wise to Rick Dobbertin's Pontiac J-2000 which to this day is one of the most popular WTF Friday posts ever.
After that I was introduced to father Bob, and mother Susan –the roots of Performance Improvements whose story is touched on here— who along with Rob and Andy took Lyndsey and I out for a celebratory dinner in Vegas after we got married.
More events, more food, more cars, more drinks, more laughs and I've become a pretty familiar face around the PI booth at events and the main store at 87 Advance Road in Etobicoke.
So to reiterate this isn't some baseless marketing partnership made by people in suits with cash lined hand shakes, we are all genuinely friends and like myself they are all excited to see what I do with this truck.
As you can see by the photos throughout this post Performance Improvements stores have literally everything I could need to build a truck (save for body panels) and through the course of the build you better believe I am going to need a lot of it!
As I ransack their shelves, and empty my piggy bank into their tills, I will be documenting the build progress in the pages of Performance in Motion, following in the foot steps of more than a few outstanding builds including Mark Bovey's awesome Targa truck.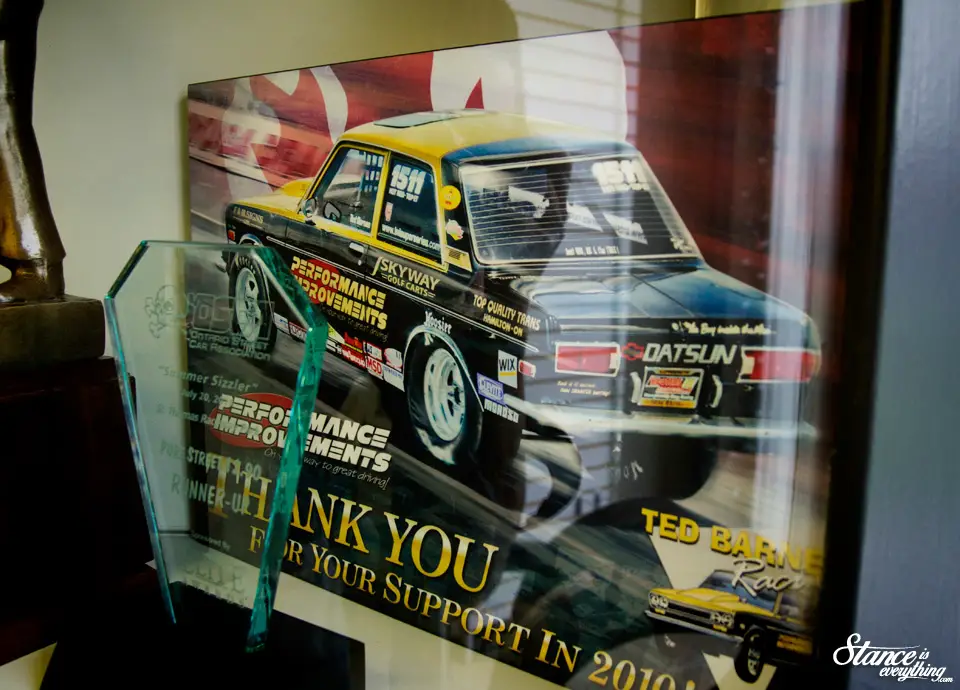 While I can safely say that this truck won't be straightening corners in Newfoundland, I hope that it will see a whole of Canadian road once it's moving about under its own power much lower to the ground.
As the build progresses I expect my visits to the Advance Road location to triple, but I also imagine I'll also do a few grease covered impromptu stops at their Oshawa location when I inevitably forget I needed one extra fitting or connector.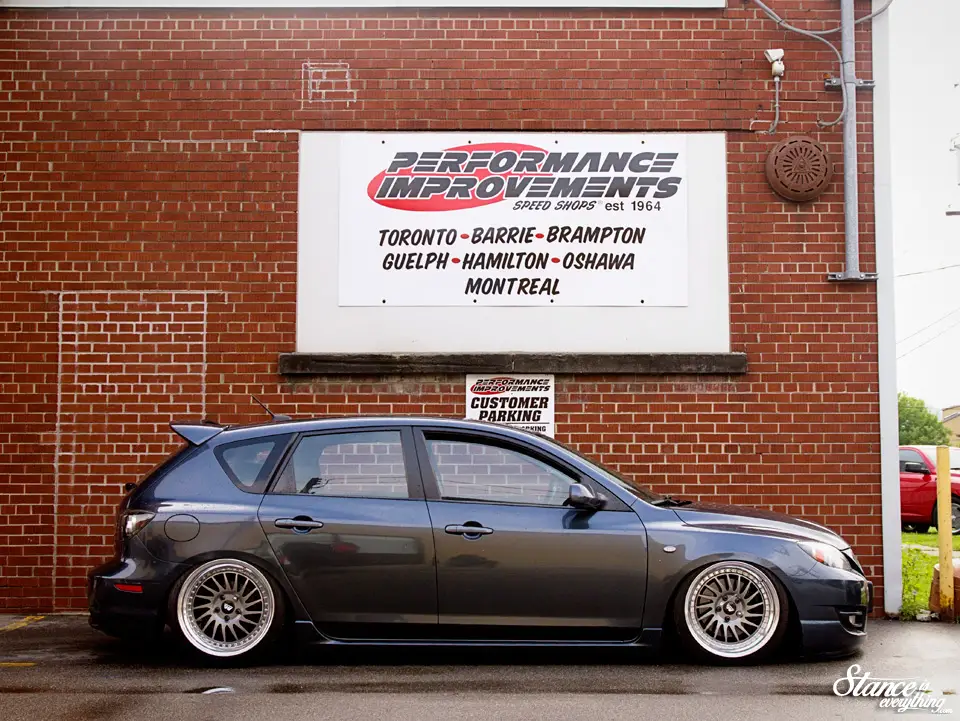 In the meantime I'm sure some of you are dying to know what ideas I have so far regarding the truck. Chris Piscitelli (of Design 165) has been working on a few official renders and here's a first preliminary sketch.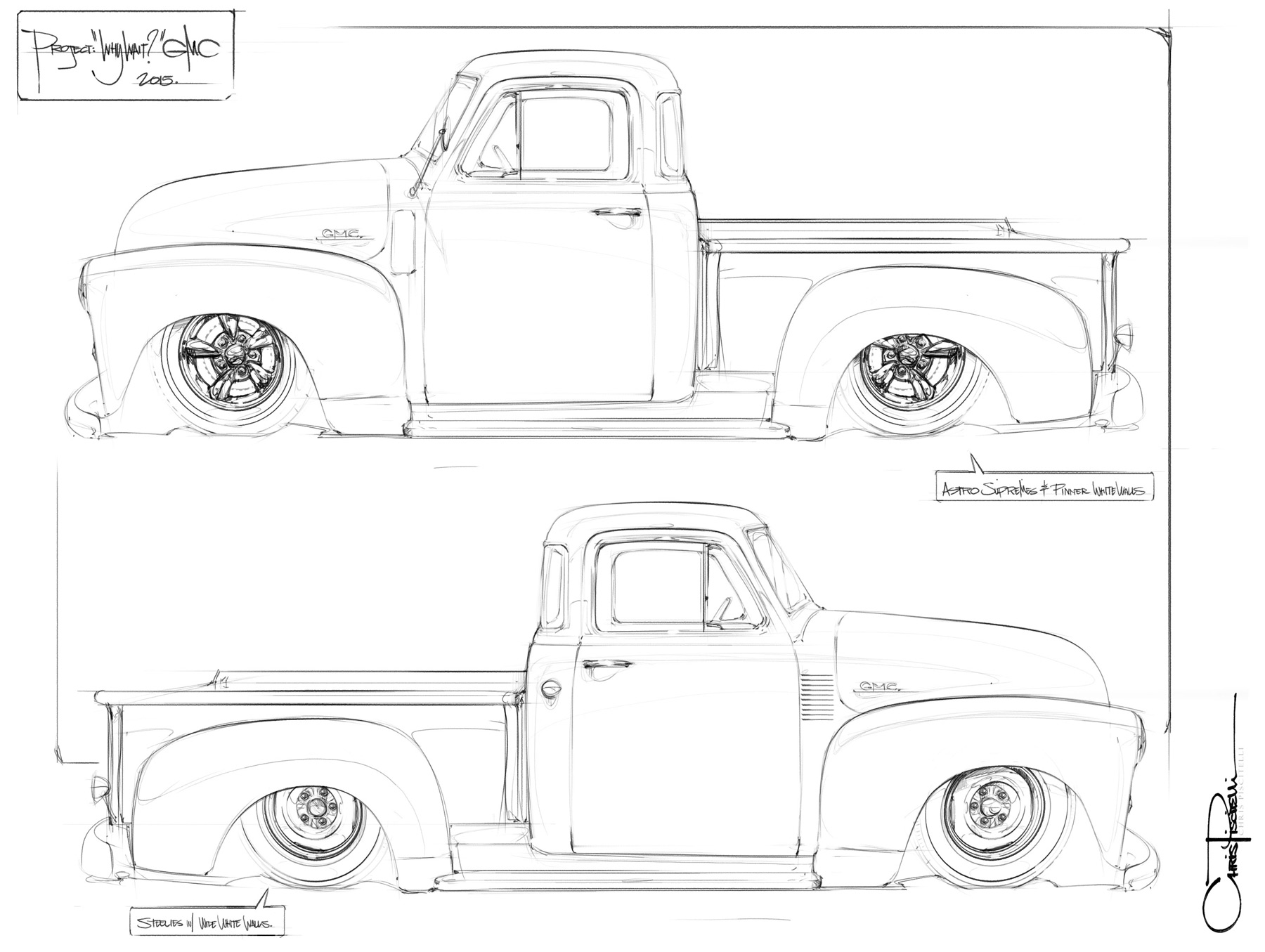 We've been going back and forth on a few details and final projected visions of the final project should be coming along very shortly and I'll share more direction then.
Quick house keeping note this project now has a sub domain for those of you just following along with the build. It can be accessed directly at stanceiseverything.com/whywait as soon as the dns clears.