After reading yesterday's update on Project 'Why Wait?' I'm sure a few of you wanted to see a bit more of the 1930 Ford taking up residence in at the 87 Advance Road Performance Improvements store.
'Mother's Worry' is a drag sedan done to the nines previously owned and built by Neil Candy (of Candy's Hot Rod Supply), and now owned by Cliff Waller.
Currently the car is being stored at Performance Improvements but should roll out in a blaze of Hemi induced tire smoke this Wednesday.
It's destination after PI is the Jalopy Jam Up of course, taking place at the Frontier Ghost town August 15th.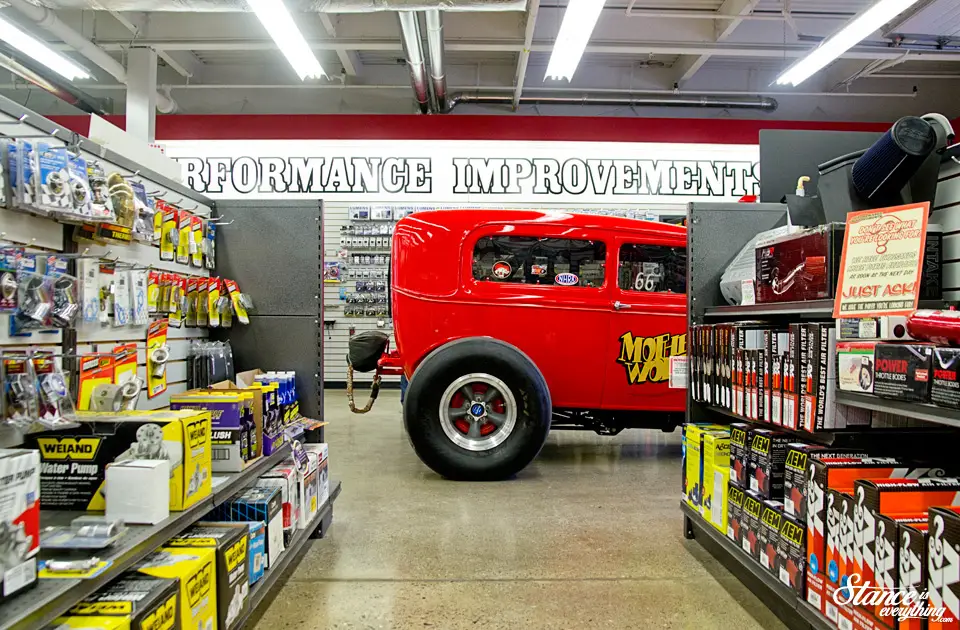 Be there or be square as the saying goes.