I'm a fan of Patina, you're likely already aware. I'm also a fan of wagons, I mention this a little less often, but, it should also be common knowledge for long-time readers.
So, with those two things seeing this Brookwood Wagon at the most recent Majestics BBQ was a real treat.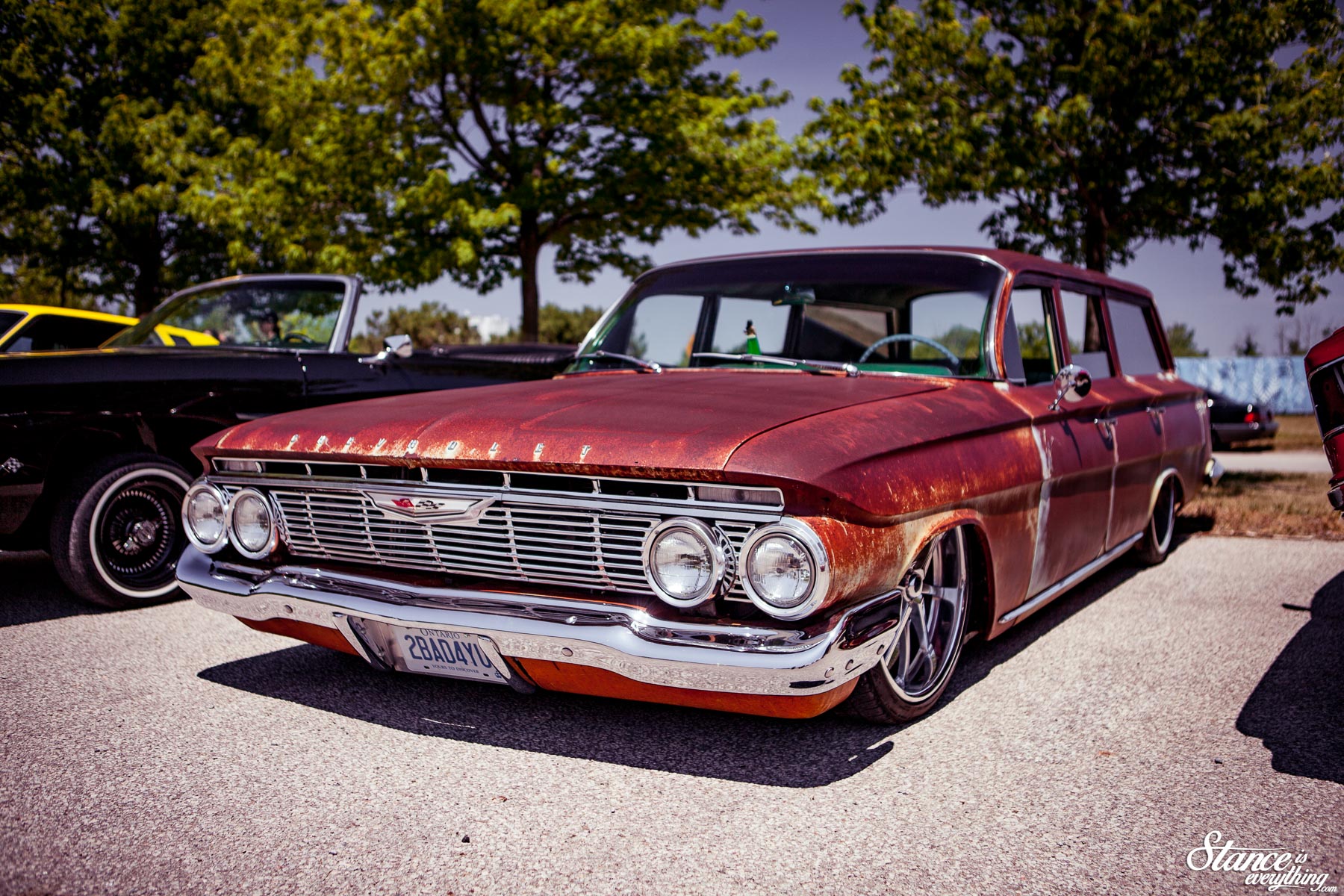 This wagon was for sale about a year ago, and I remember drooling over the ad profusely.
If memory serves the car is a 1961 and, despite what the body says, it's better than factory fresh.
A modern Chevrolet LS3 sits under the hood, looking retro thanks to a Holley Intake and accessory setup. It's a great look for the car, fitting with the exterior but a heck of a bump up in power.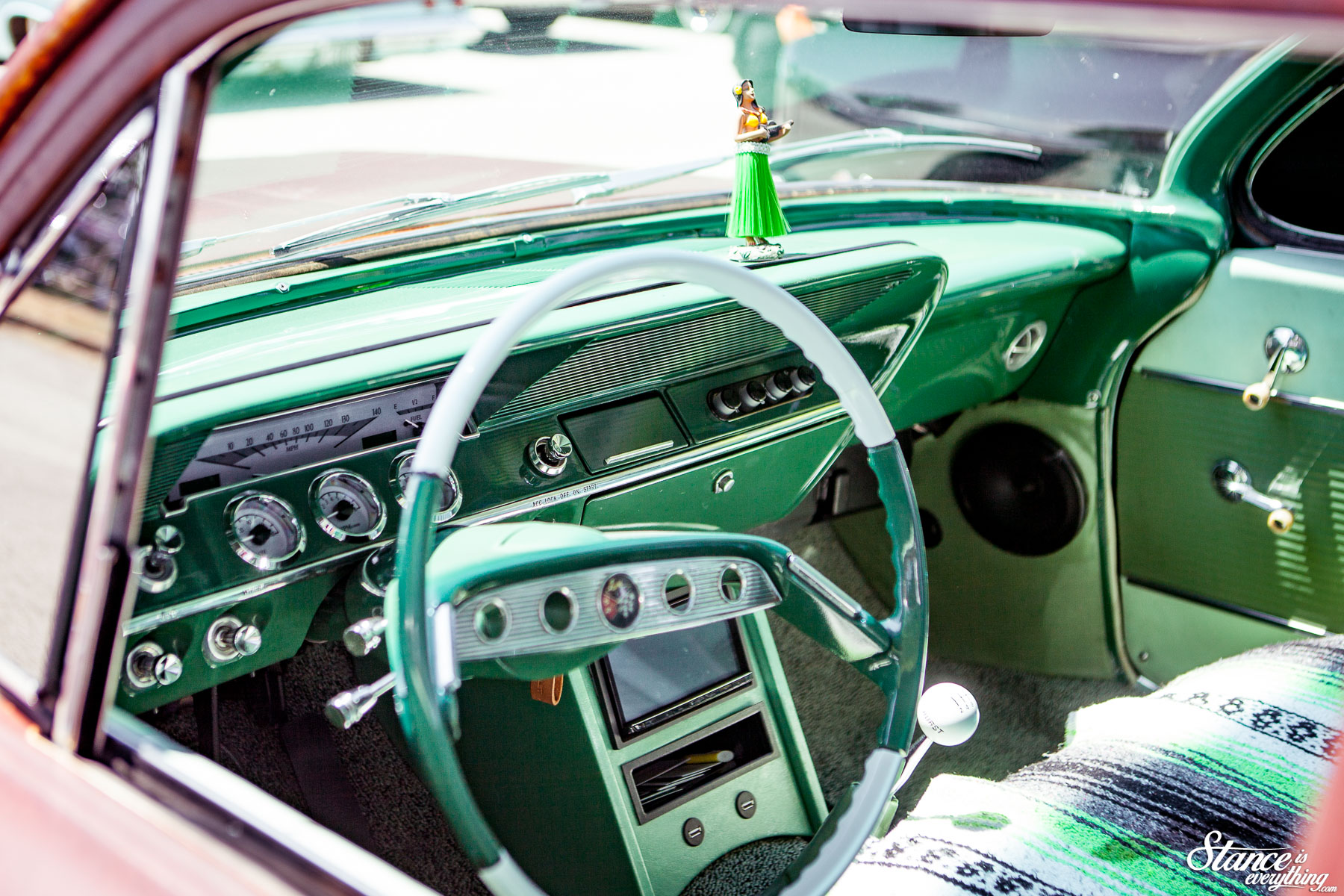 Inside the interior is fully refreshed, and features Dakota Digital gauges. It looks to have a working AC and that interior colour is tremendous.
The transmission is a 6-speed manual, again… a surprb choice.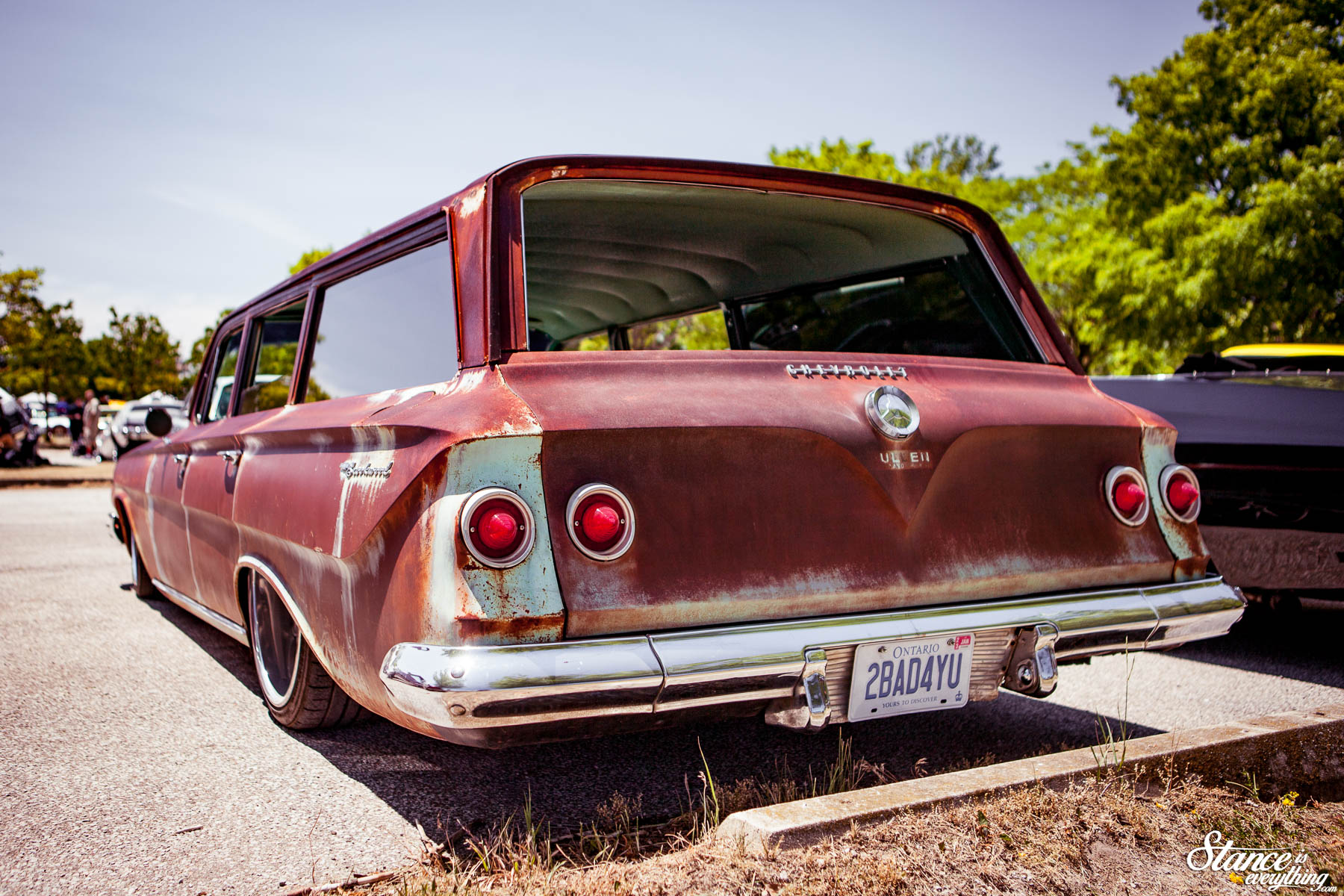 I believe the car had a price tag in the way of nearly 70k, considering what you get isn't all the bad. Hopefully, the new owner drives this a lot because it's one serious machine.