July 5th was a busy weekend here in Toronto, Car's and Coffee, CSCS, and Mississauga's own Classics On the Square. In its second year Classics On The Square is a free to spectators event aimed at enthusiasts and non in the Mississauga area.
Hosted by Ron Starr and the Mississauga Classic Car club this event, as the name suggests, is heavily focused towards classics vehicles but everyone is welcome and they don't discriminate.
Having been east of the city earlier in the day I missed a few cars that rolled out early (most notably a large crew of air-cooled vehicles) but when I did arrive there were still a lot of spectators and a full square full of cars.
Naturally I spotted the low riders from a mile away and made my way towards them.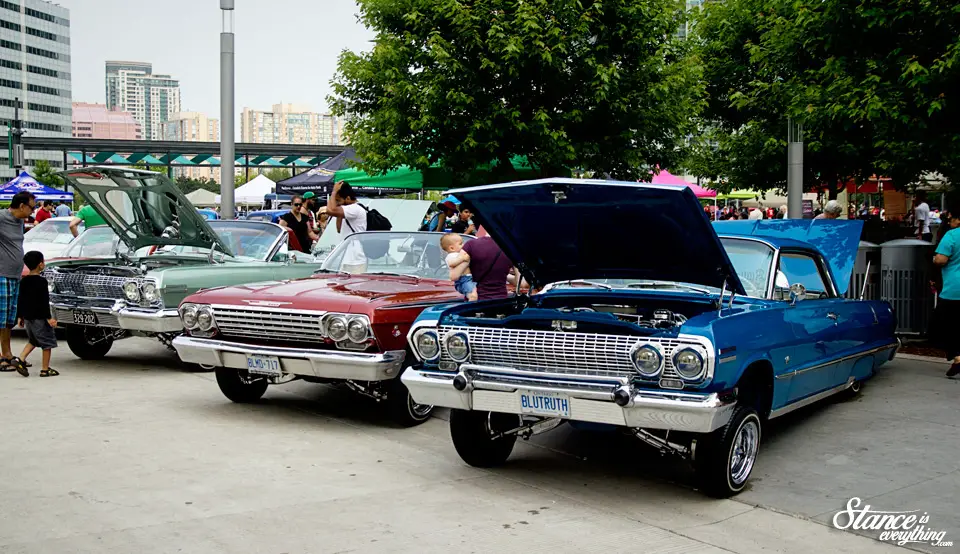 Representing Affiliated these cars were all flawless and had crowds around them at all times. My personal favourite was the teal Impala, the copious use of chrome worked extremely well with the shade of teal the car wore.
A few rows down from the low riders was a Thunderbird that had all of the paint tricks thrown at it, windows, lace, shading, pinstriping, flake stripes, shadows…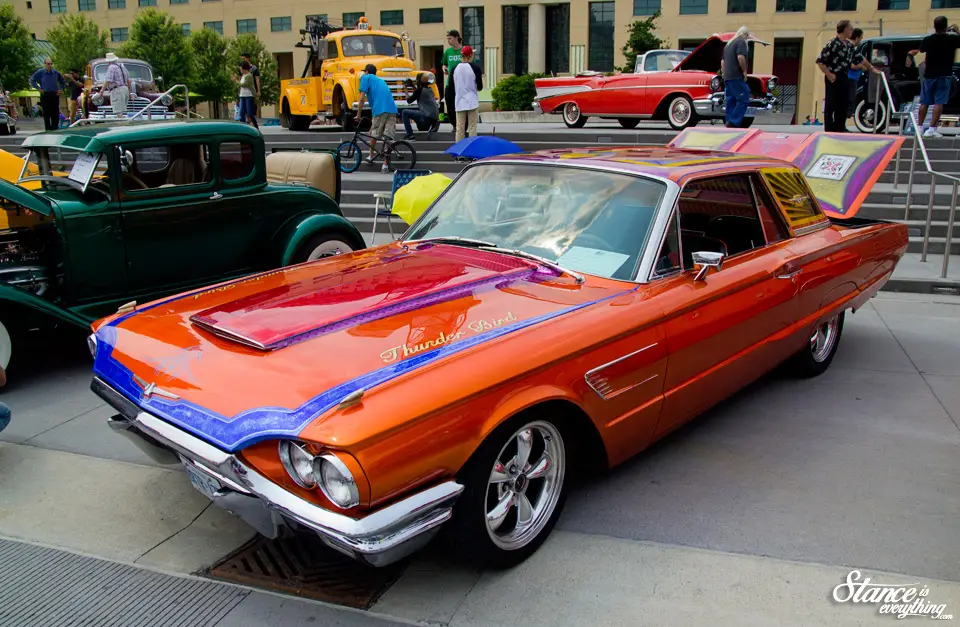 Whoever put the no doubt staggering number of hours into this paint job is truly an artist.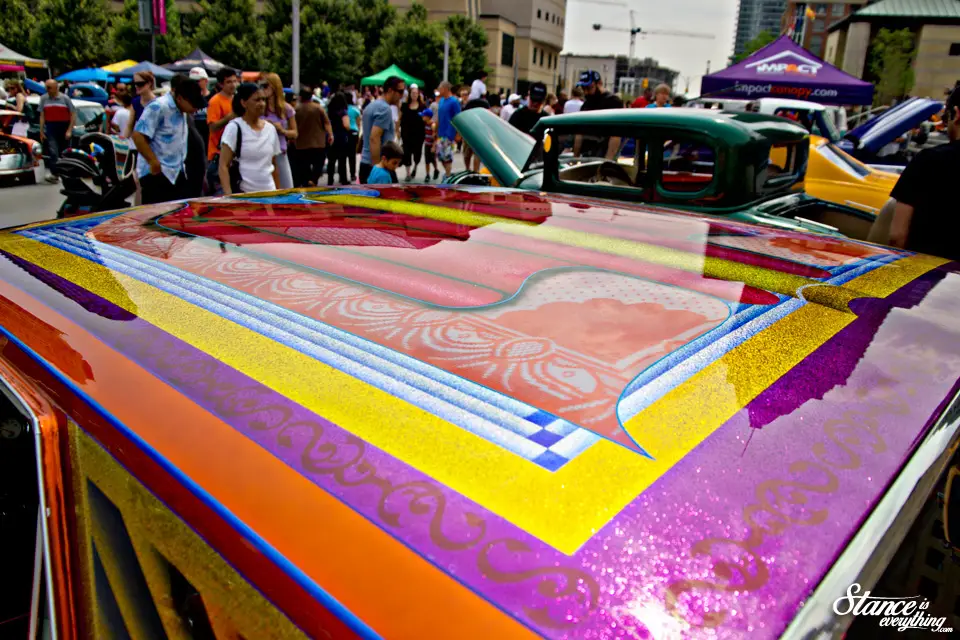 Moving through the rest of the show all of your typical notable classics were well represented.
The Riviera and Camaro below stood out to me in particular. They could have been modified yesterday or ten years ago, either way the style was timeless.
Bullitt fans were treated to a screen accurate '68 Ford Mustang GT.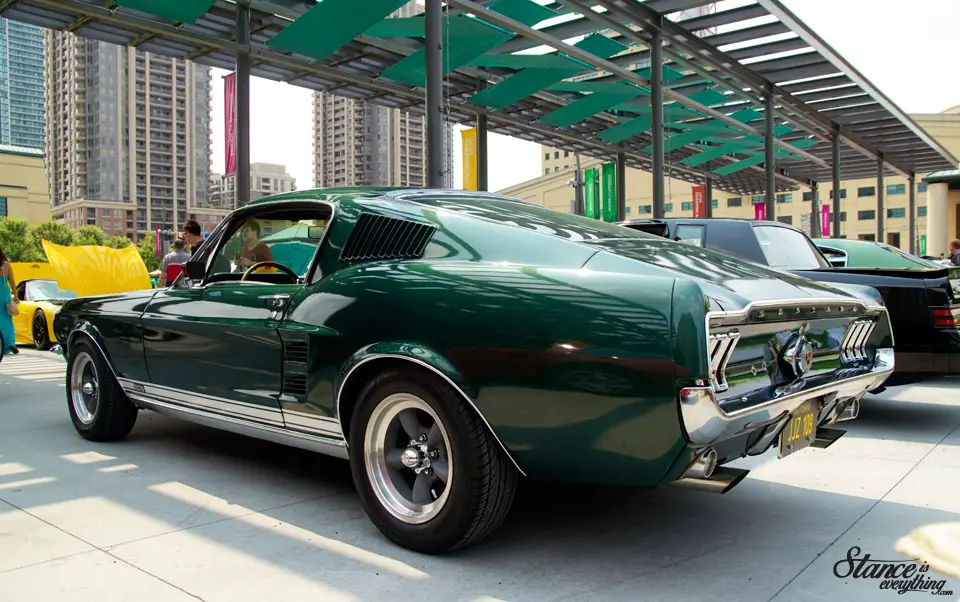 Complete with fitting badge and handcuffs to drive the point home.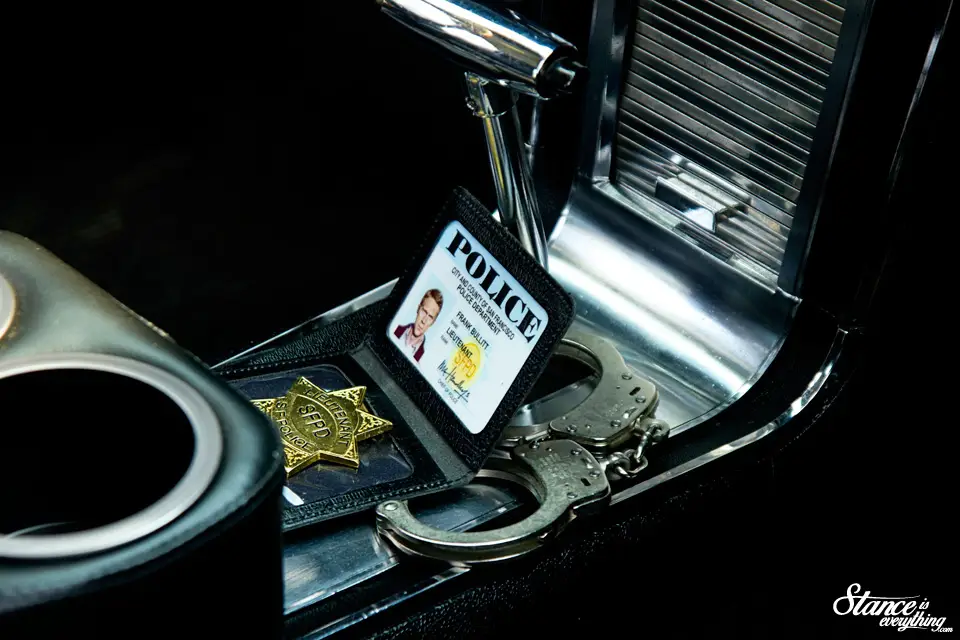 Beside the Mustang was a real deal GNX, which considering how much these cars are worth, was nice to see out.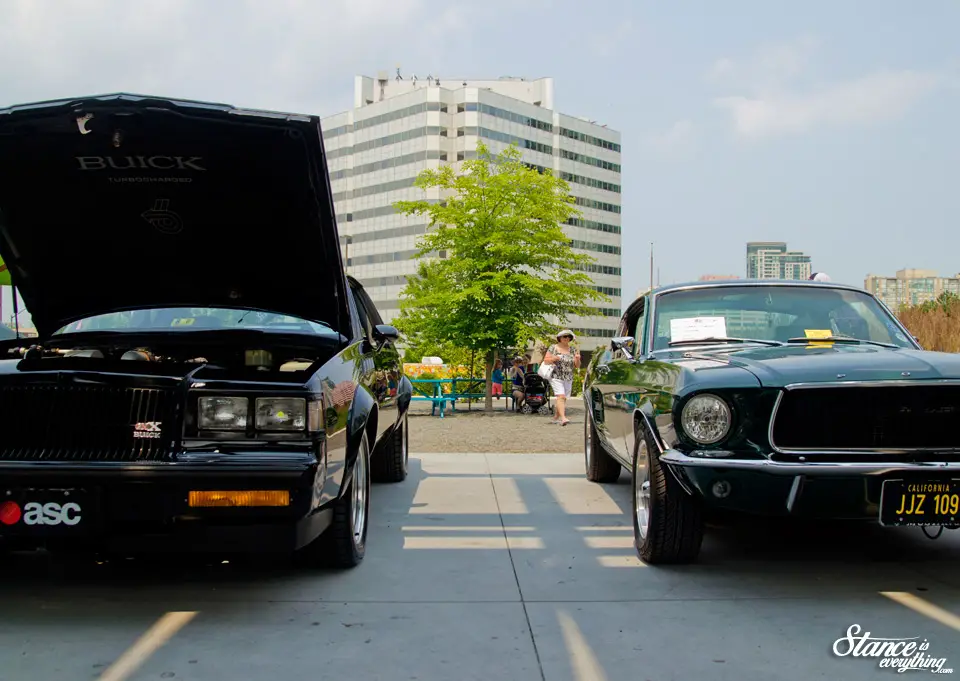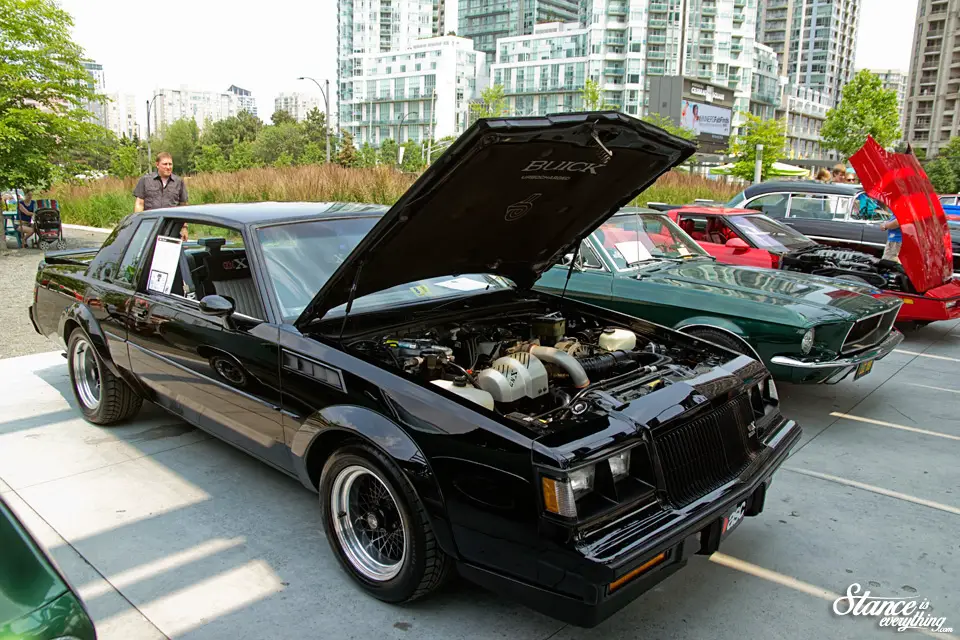 One of my favourite shops, A&D Performance, brought out a few of their cars.
Builds from A&D never cease to amaze me, they look like show cars, run like race cars, and are capable of driving the streets.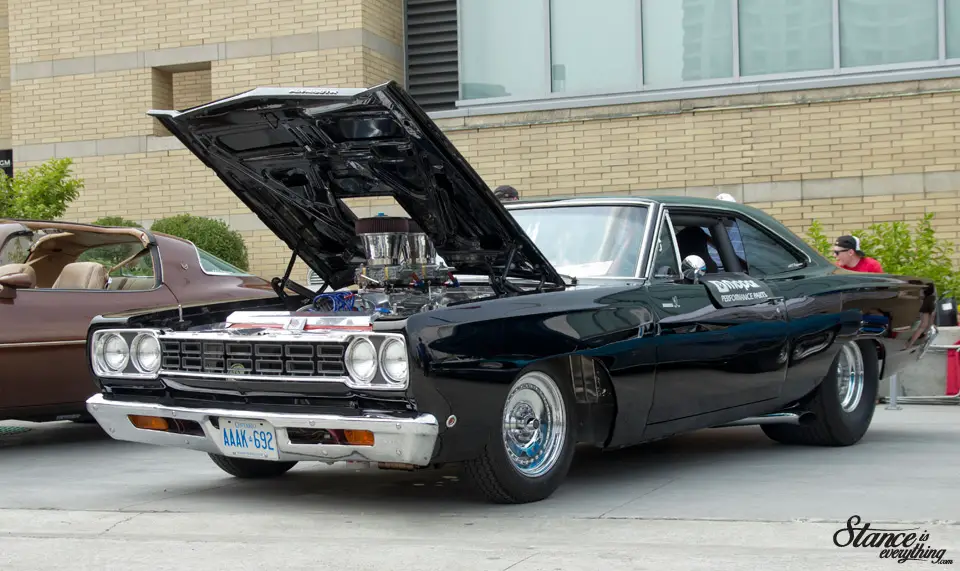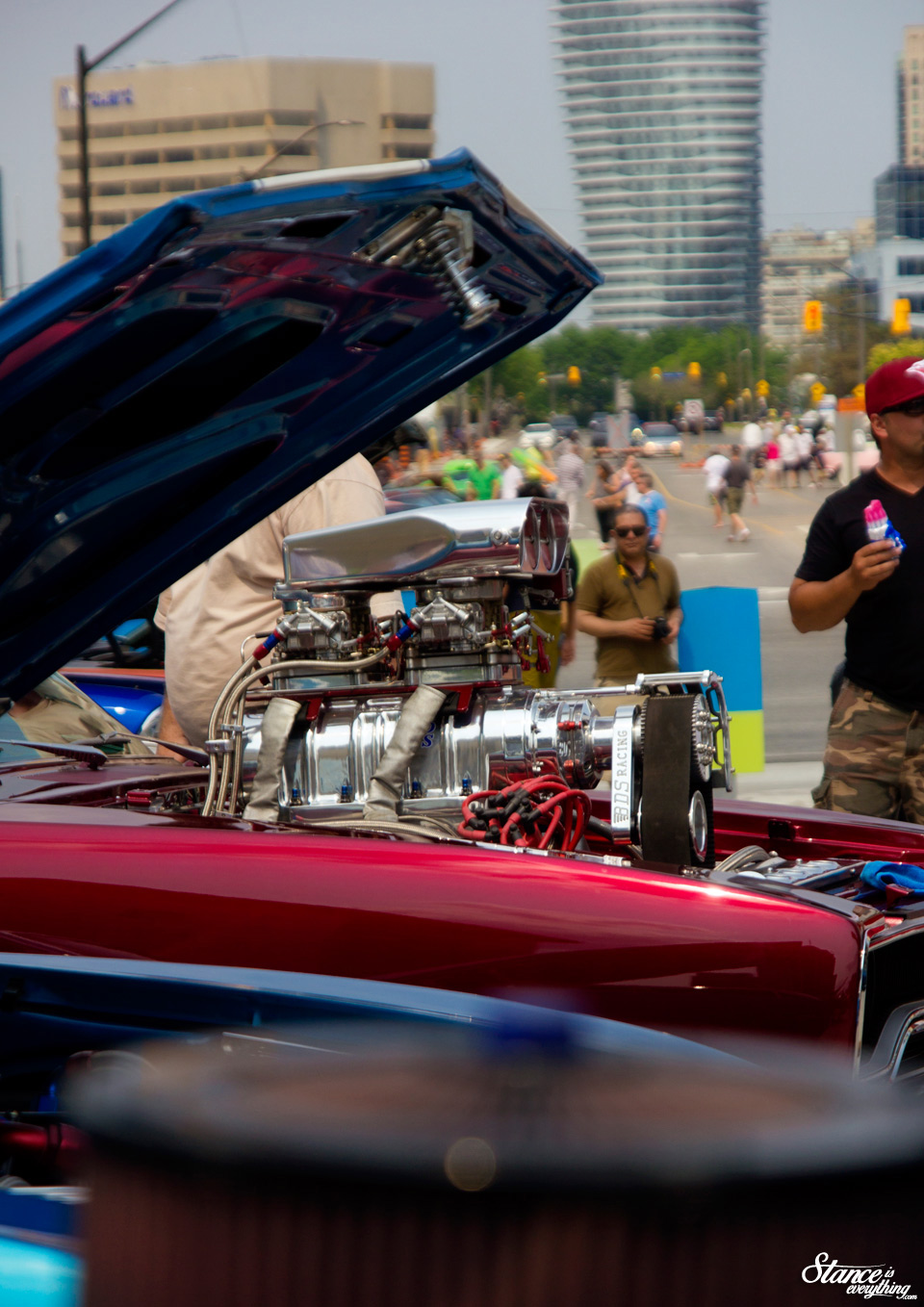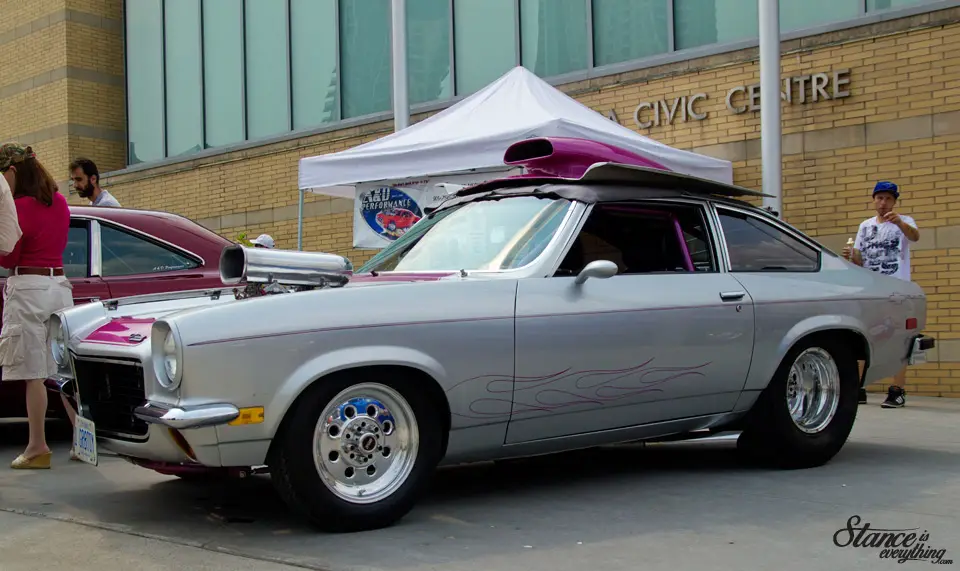 I've shot photos of their '55 Chevy plenty of times before but I'm sure none of you mind a few more.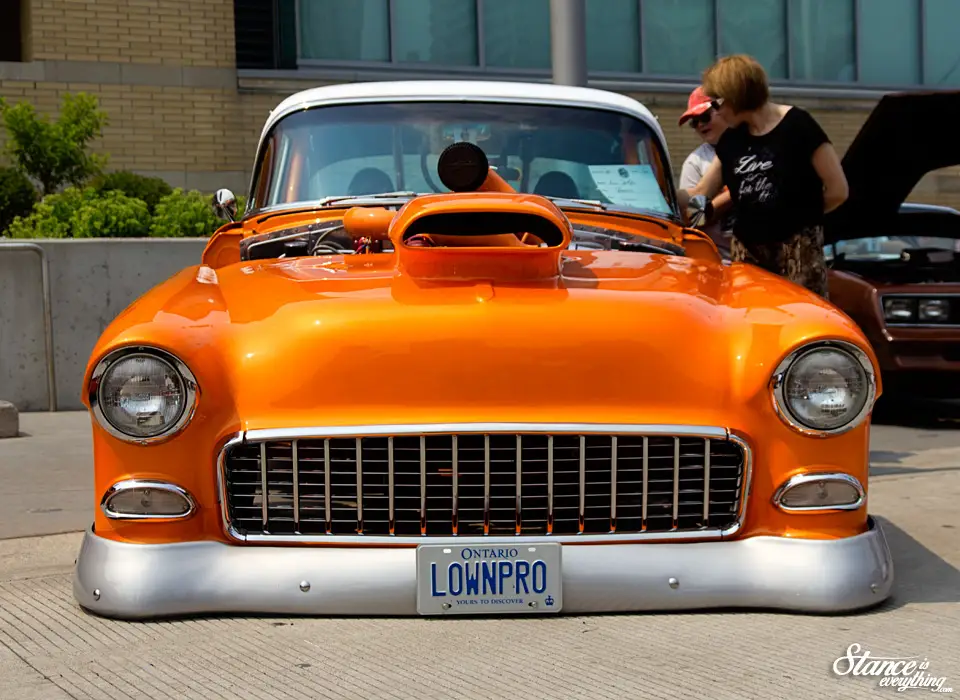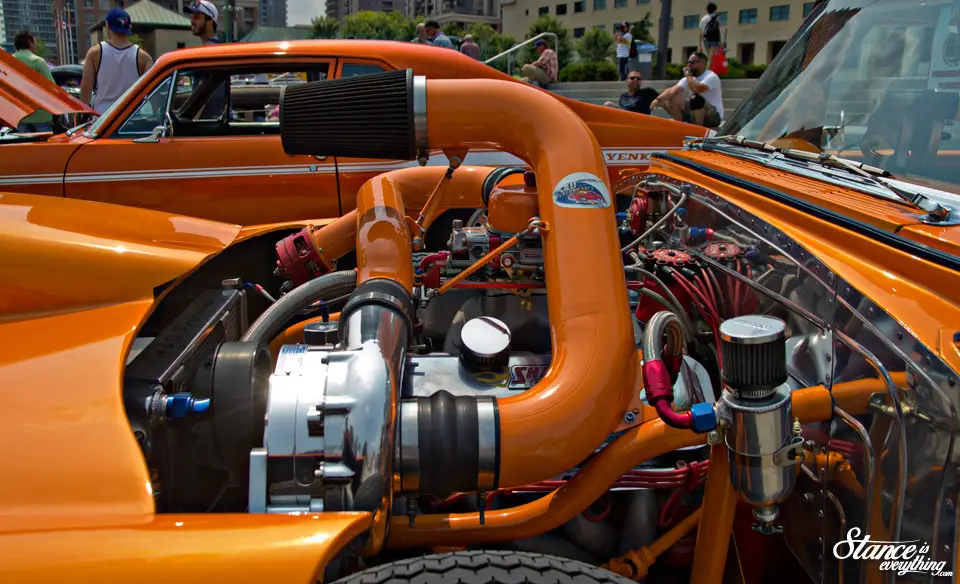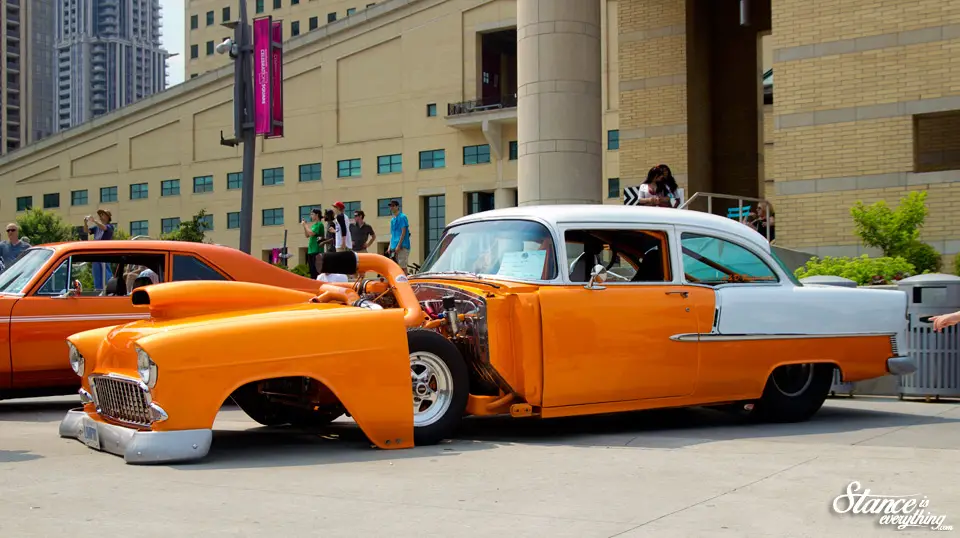 If I had to pick one favourite of the entire event though it would be the Ford 'Rat Rod' below.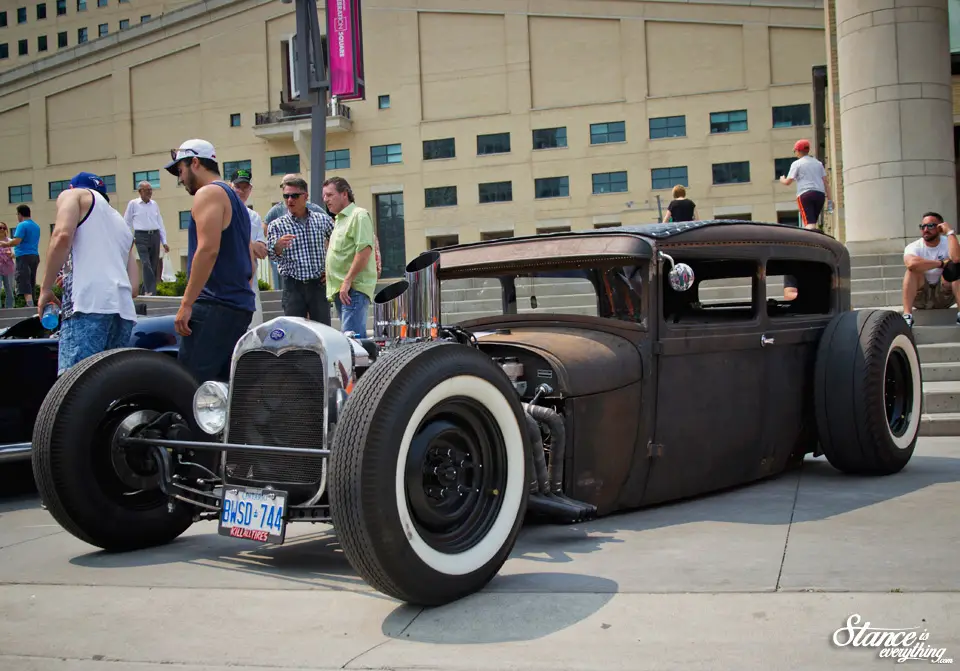 Built right this car was a great example that time and car can be applied to a rat rod and not disturb the over all aesthetic.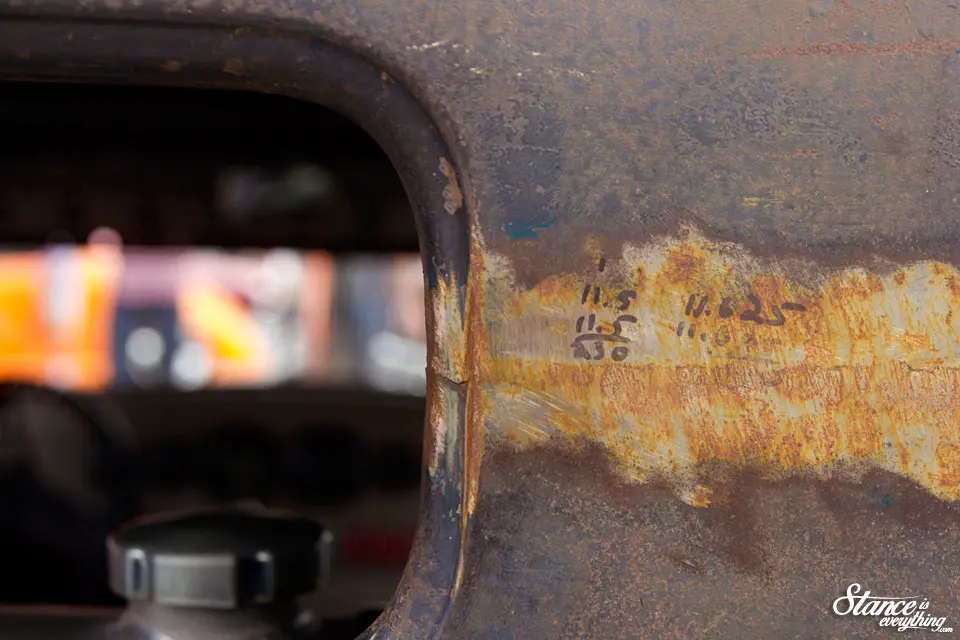 I was a fan of the interior in particular that had a very evident aviation look about it.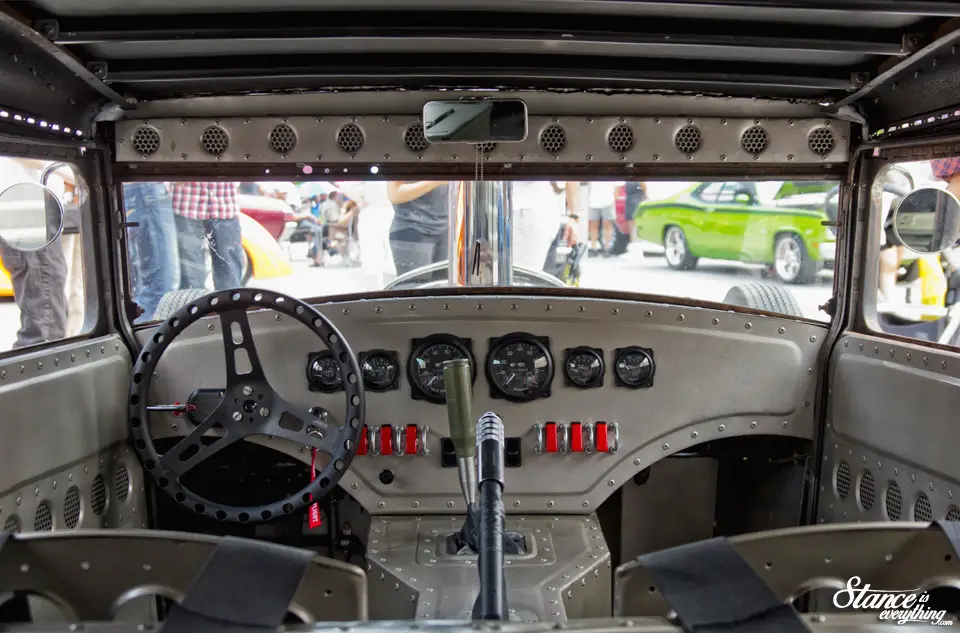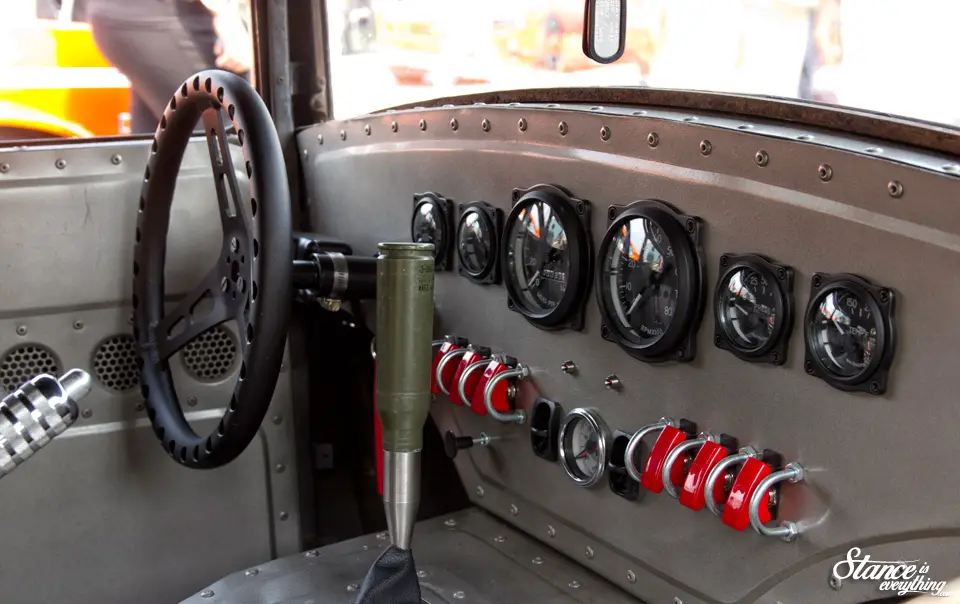 Hats off to the owner and hopefully I get to see this car again one day.
At this point there was nothing left to do but pack up and roll out, so I took a cue from the couple below and made tracks.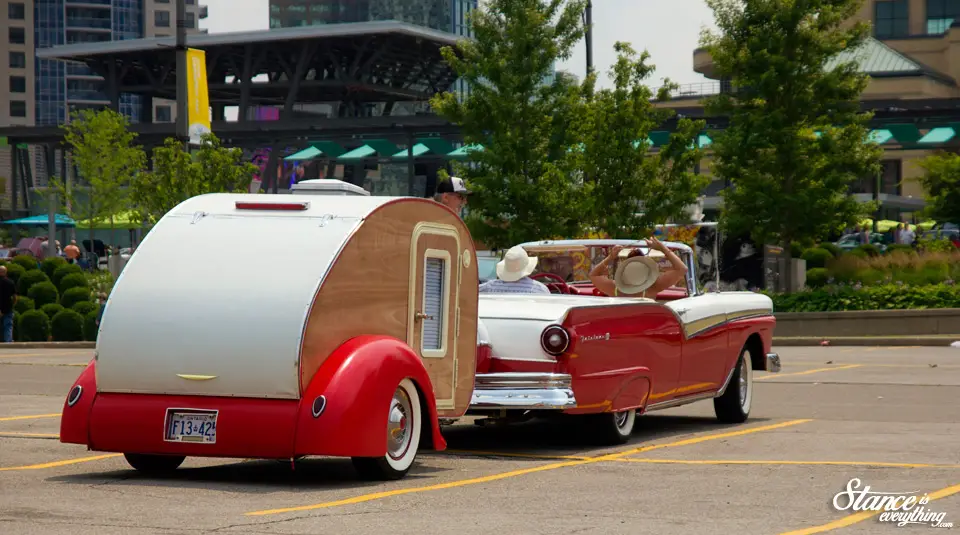 See you at the event next year!