Years ago when I first heard of Cars and Coffee in California it sounded like the perfect event for me despite the fact that I absolutely despise coffee. The variety of cars, and atmosphere just seemed like the perfect place for a generalist car enthusiast like myself.
Engineered Automotive has managed to capture some of that lighting in a bottle and bring it here to Toronto by holding their own Cars And Coffee the first Sunday of every month at their shop in Vaughan Ontario.
Somehow Engineered Automotive has never blipped on my radar which is weird because Cars and Coffee aside the shop alone is a sight to behold.
The work area of the EA facility was packed with great cars and deeper within the shop I caught glimpses of project I really wouldn't mind getting a closer at. However for the sake of this trip I kept my attention focused on the cars closest to my lens.
My love for e30s is no secret so none of you should be surprised that I took a few long looks at this recently restored e30 m3.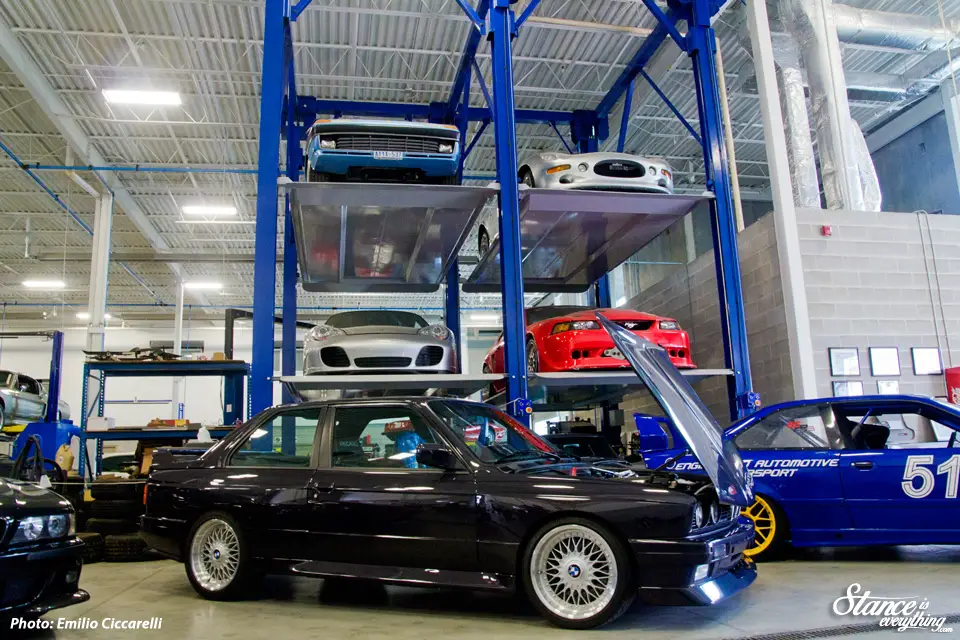 Under the hood the high-strung, and often temperamental s14, has been yanked in favour of what looks to be a s52 s50b32 motor, and the wheels have been swapped out for style 5s.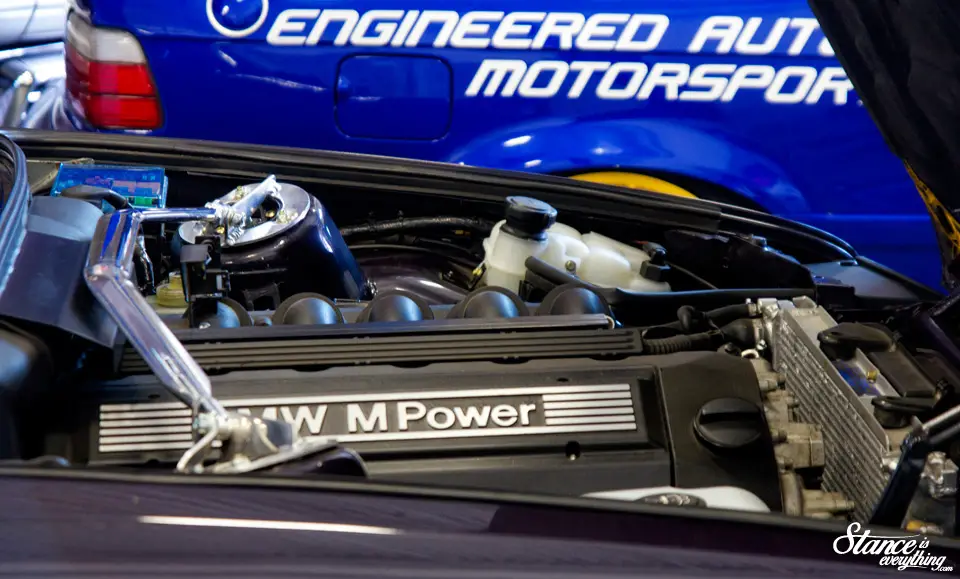 The near polar opposite of the e30 m3 sat yards away taking the shape of a Cadillac.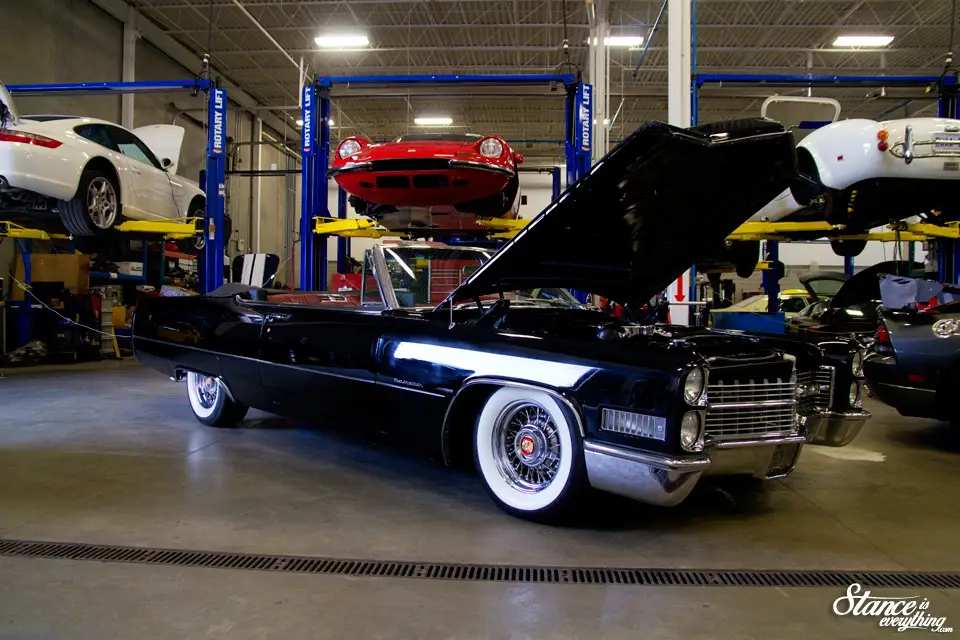 Meant for cruising in style vs driving fast, it was in such great condition that I wonder if the owner drove through some sort of time warp from the year it was built to 2015.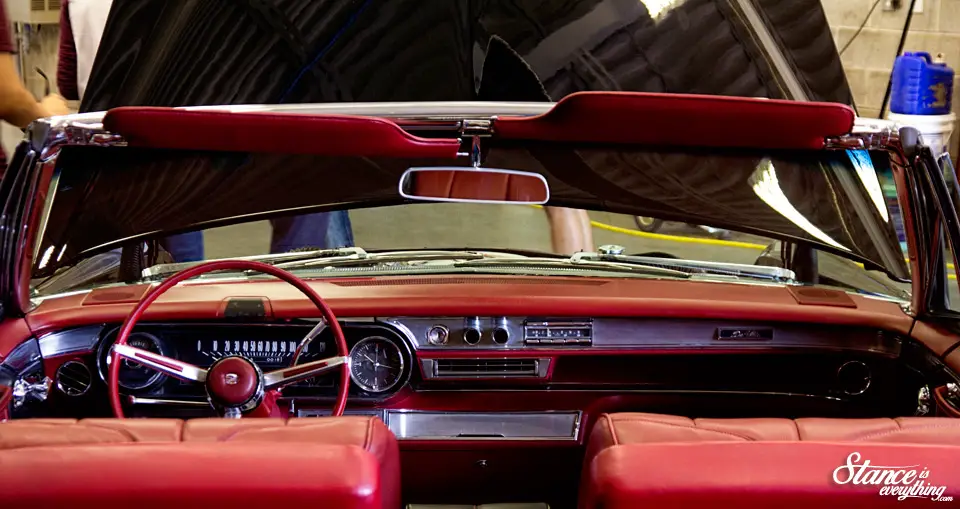 Beside the Cadillac was a Viper ACR and a Volkswagen bus the juxtaposition of these two vehicles that are literally worlds apart is exactly the kind of thing I wanted to see at cars and coffee.
Outside things got even more interesting as I spotted something I've only seen before on computer and TV screens, a Lancia Delta Integrale HF Evo.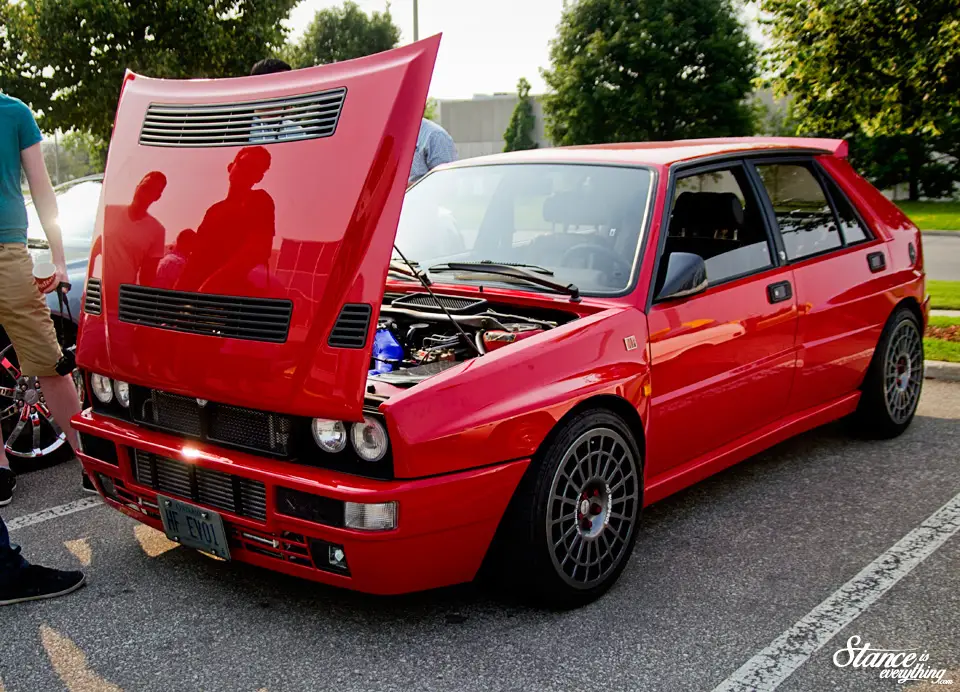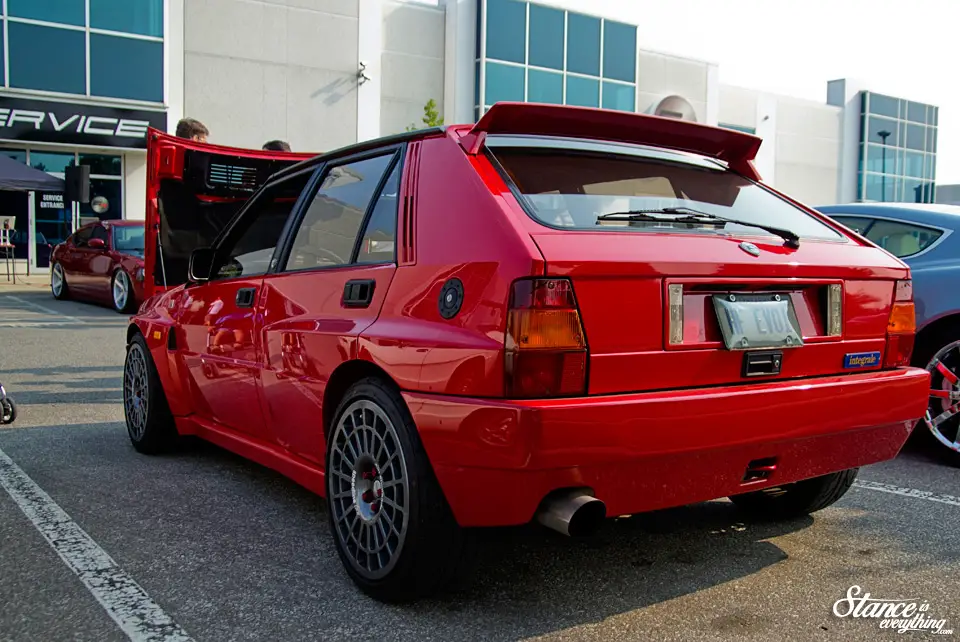 I'm told there are a few of these in the city, but having never come across those to date I made sure to take my time looking at this one in the event I never see another again.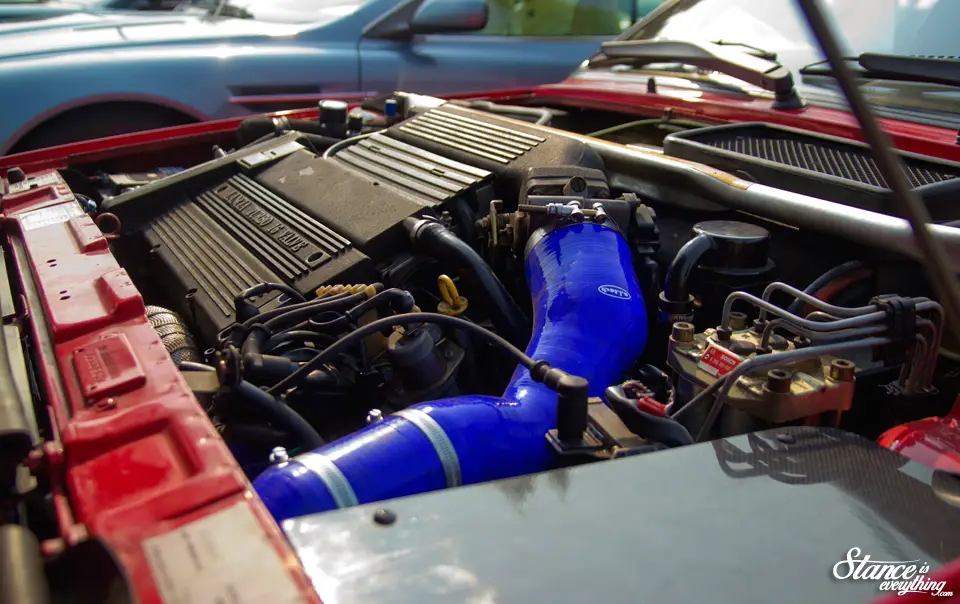 This, like apparently all of the other ones in Toronto, was imported over from Japan and in really great shape.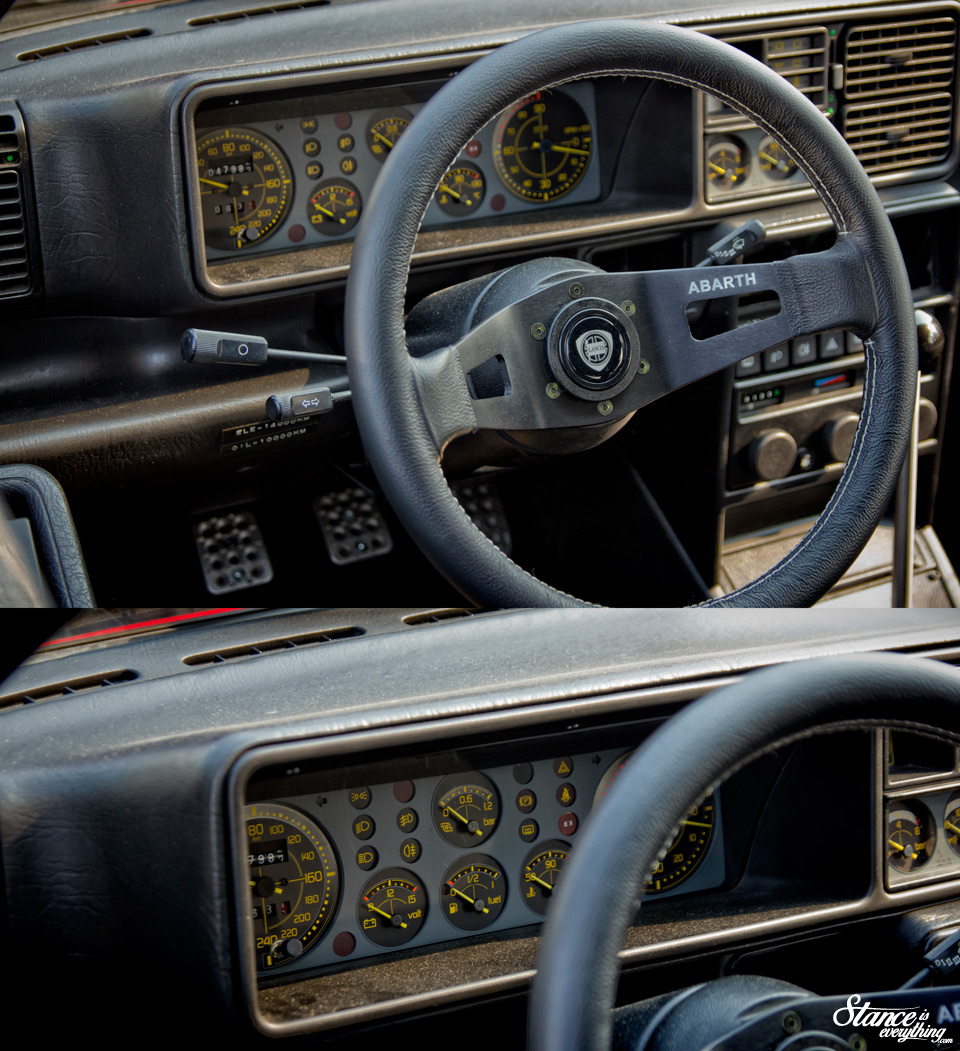 The mileage regulations over in Japan mean a lot of cars get shipped out when there's still a lot of life left in them.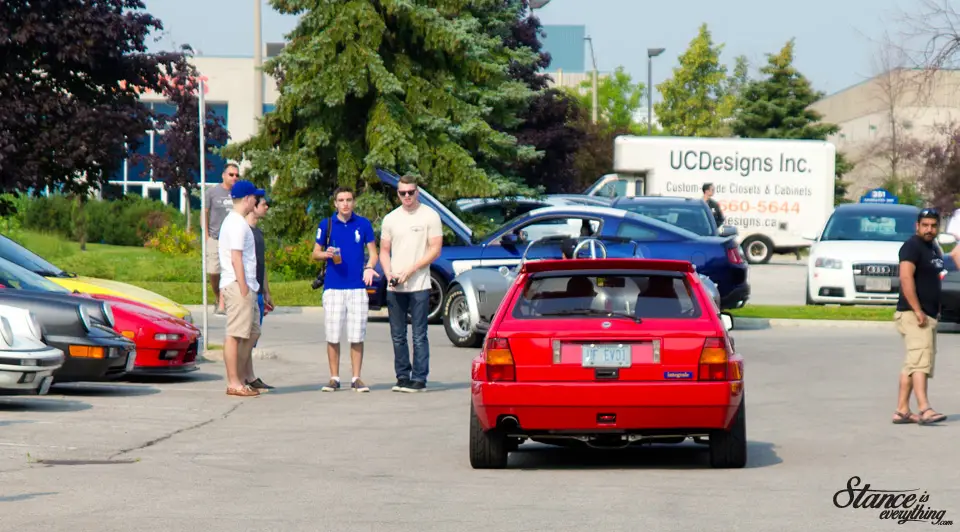 The owner of this car didn't stay long, no doubt eager to get out and stretch the cars legs a bit.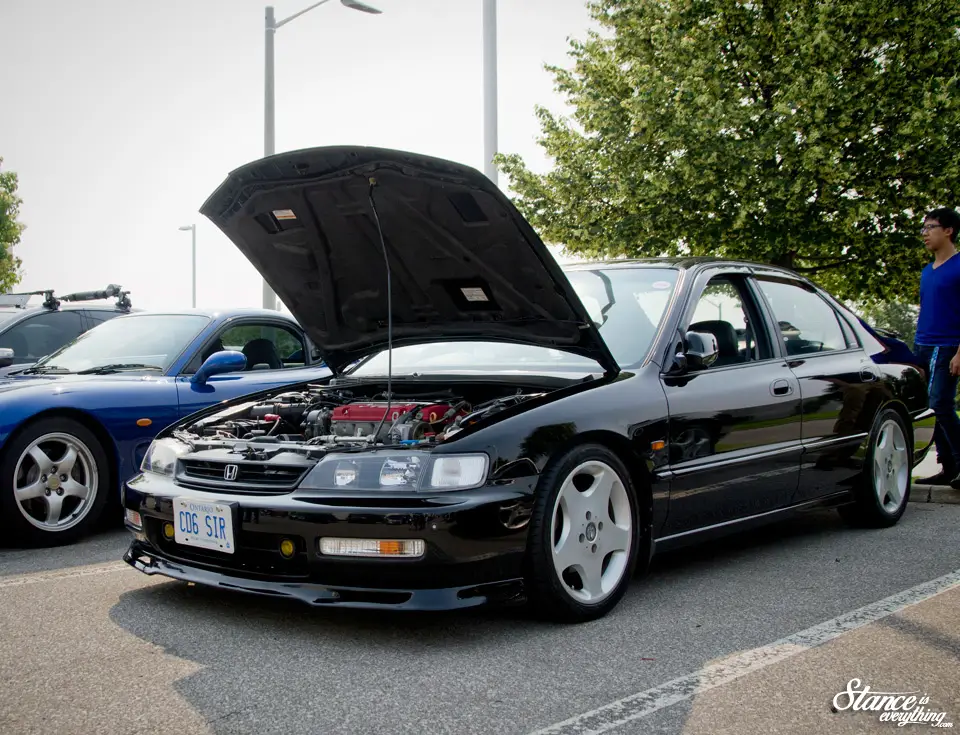 The Lancia wasn't the only car Imported from Japan at the show, the Accord above is actually a car I almost completely overlooked my first complete lap around the parking lot.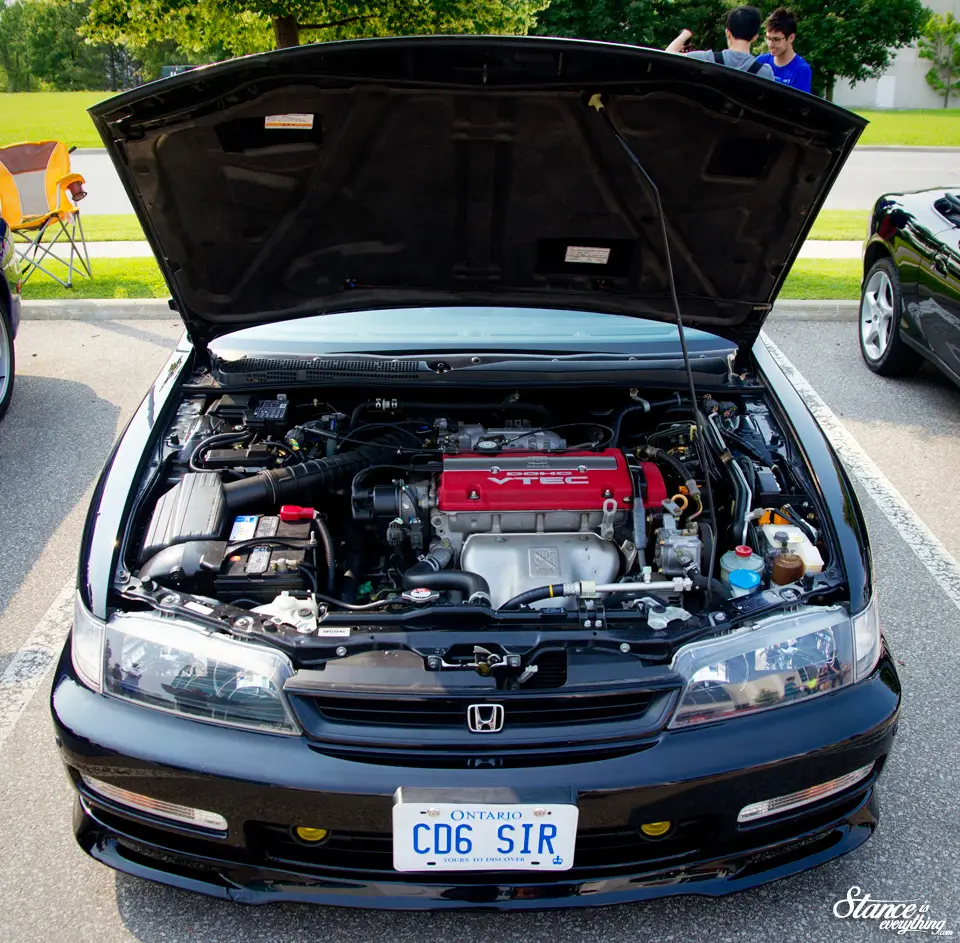 Seeing a fifth generation Accord at a show period is rare these days, but this one was special because it is (as far as I know) the only Accord SiR of this generation in Toronto.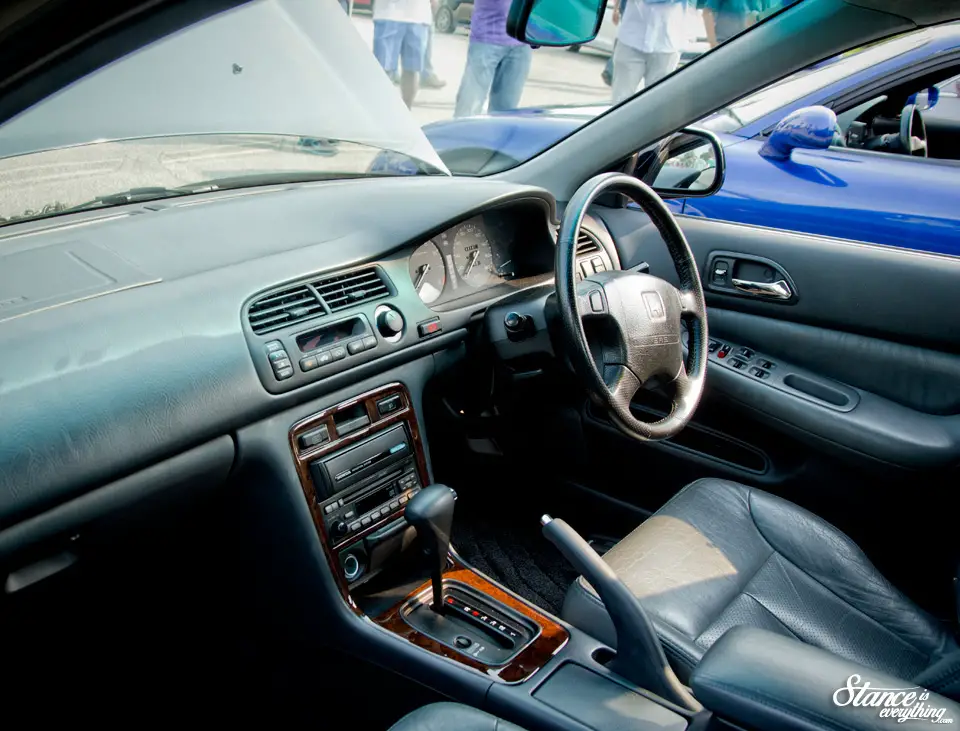 Rounding out the Japanese Imports was this Toyota Celsior which I mistook for a Lexus LS400 from a distance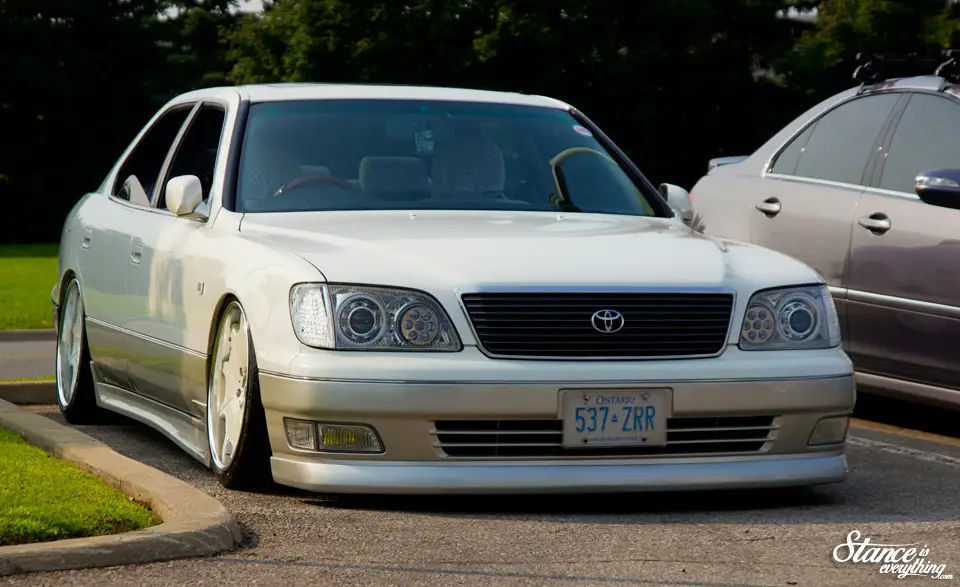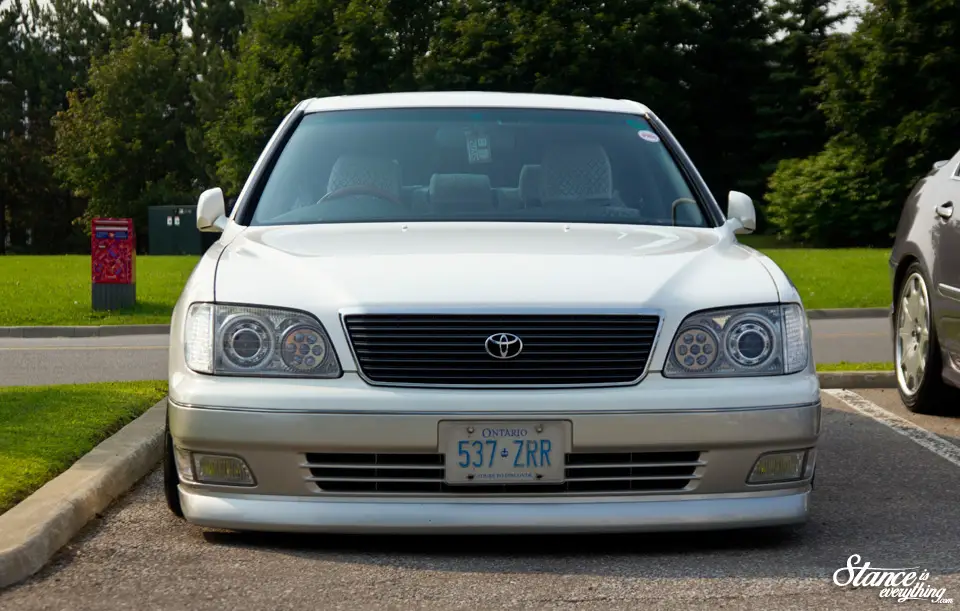 Classic VIP through and through the owner of this car is actually a reader of the site, and a former BMX rider whose messages inspired the recent rider Theme Tuesday.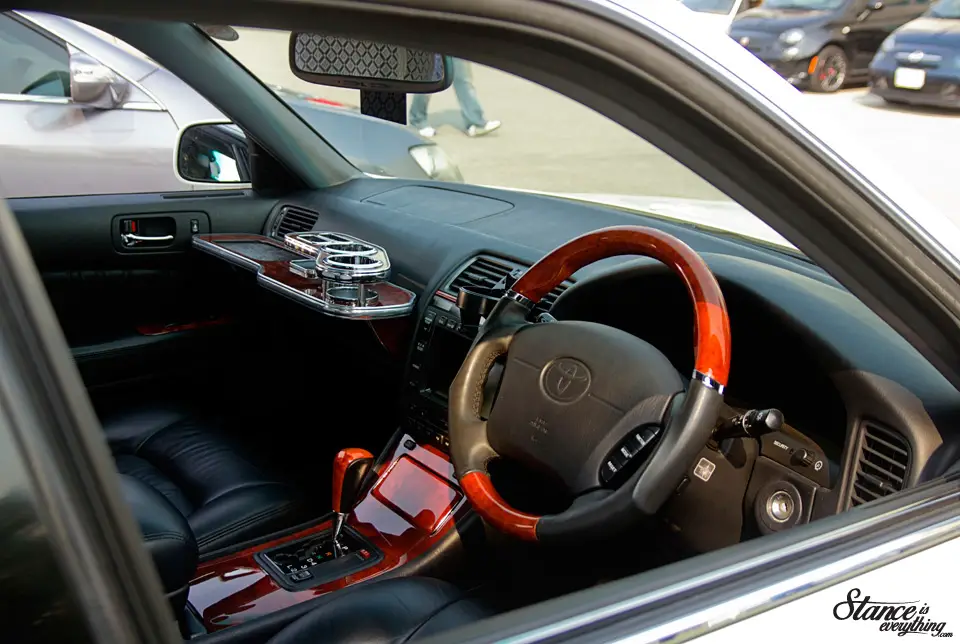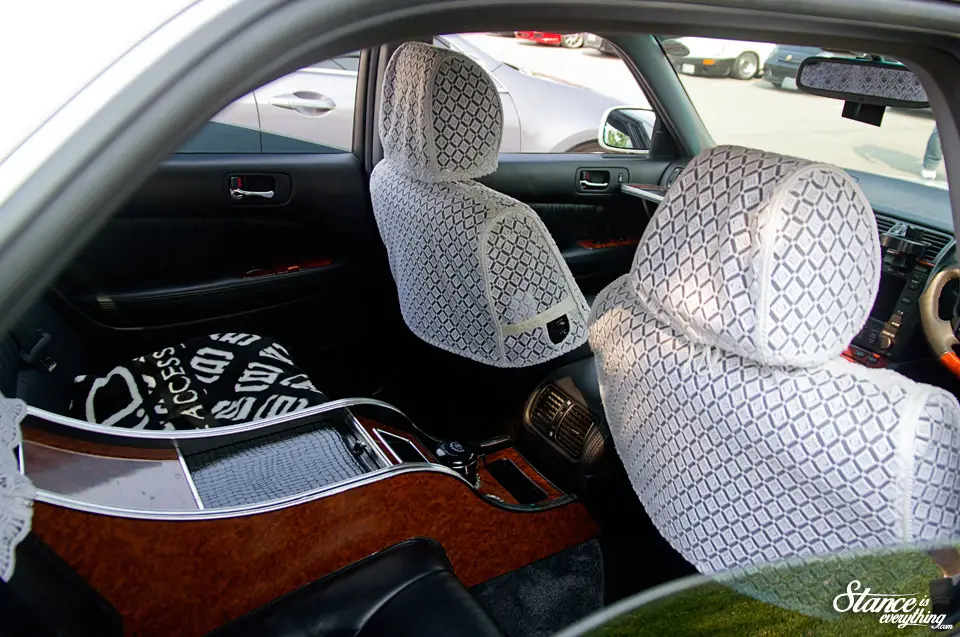 Equipped with a Tom's Racing kit and in immaculate shape I hope to be able to spend a bit more lens time with this car before the season is through.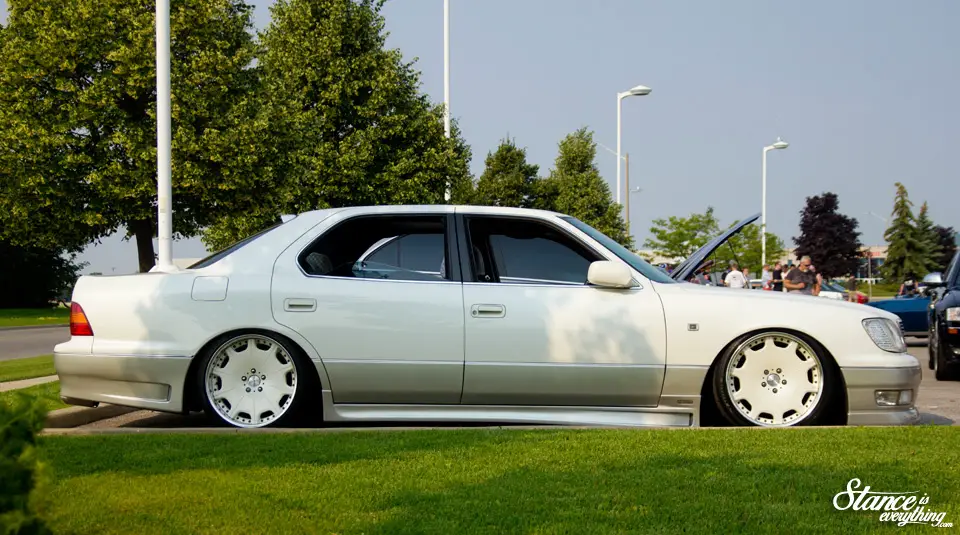 Across from Ken's Celsior was the Ockwell family's Citroen 2cv, this marks the only one I've actually seen travel down the road here in Toronto.
Chris Hoare of Dirty Nails Bloody Knuckles fame was also out at the show with his beautiful NSX which was a favourite of my son Ash.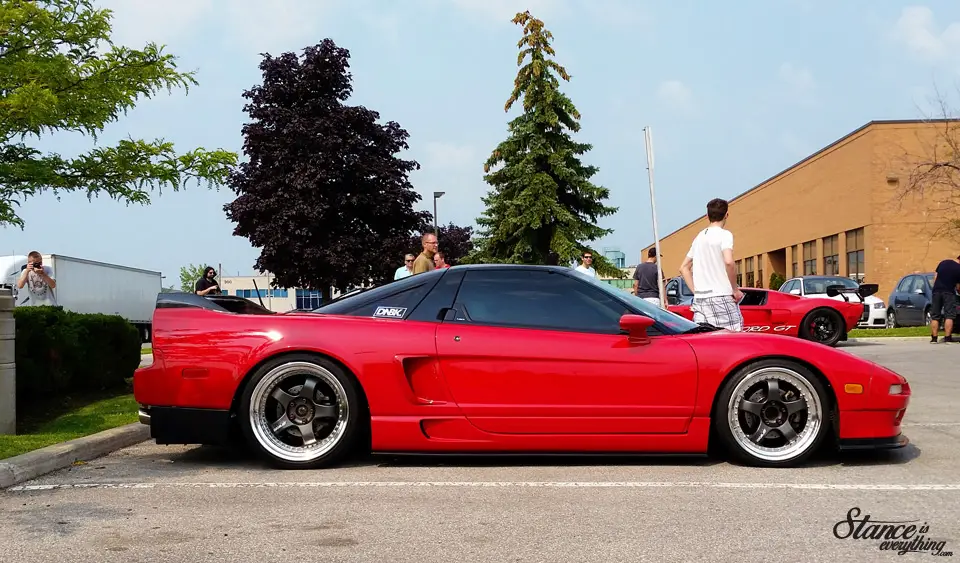 Transitioning to German metal once more there were a few tasteful Porsches parked about the Engineered Automotive grounds, the one below looks particularly nice on te37s.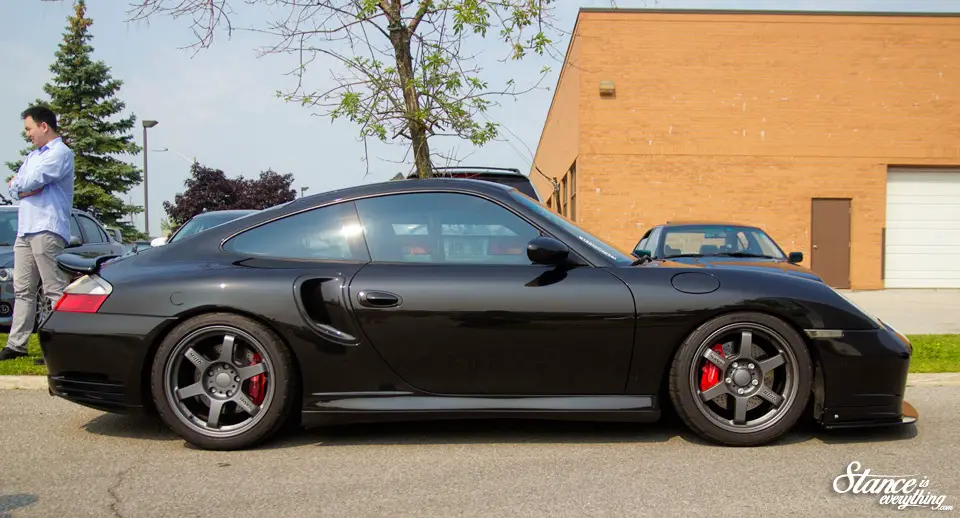 And this familiar car sitting on rare polished (or perhaps chromed) Compmotives.
I can't recall if I simply never noticed the interior before, or if it's all new but either way it is stunning.
Another cool car/wheel combination at the show was this Fiat on OZ racing wheels, these cars look like fun little run-abouts in the right hands.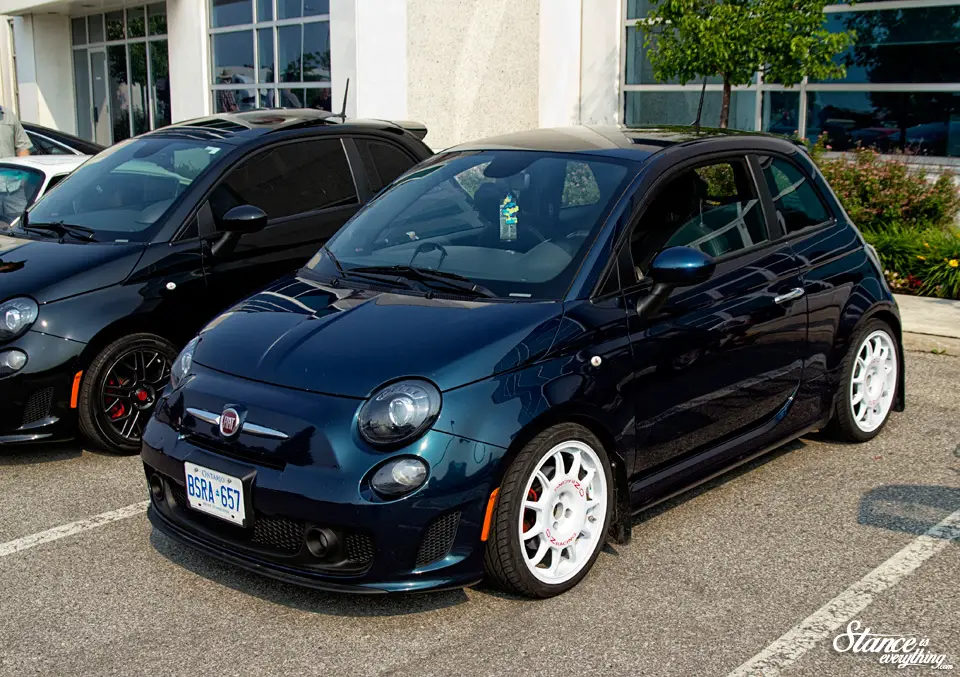 A Cobra (or perhaps Cobra replica) is almost a prerequisite to any cars and Coffee and this polished one shined bright in the summer sun.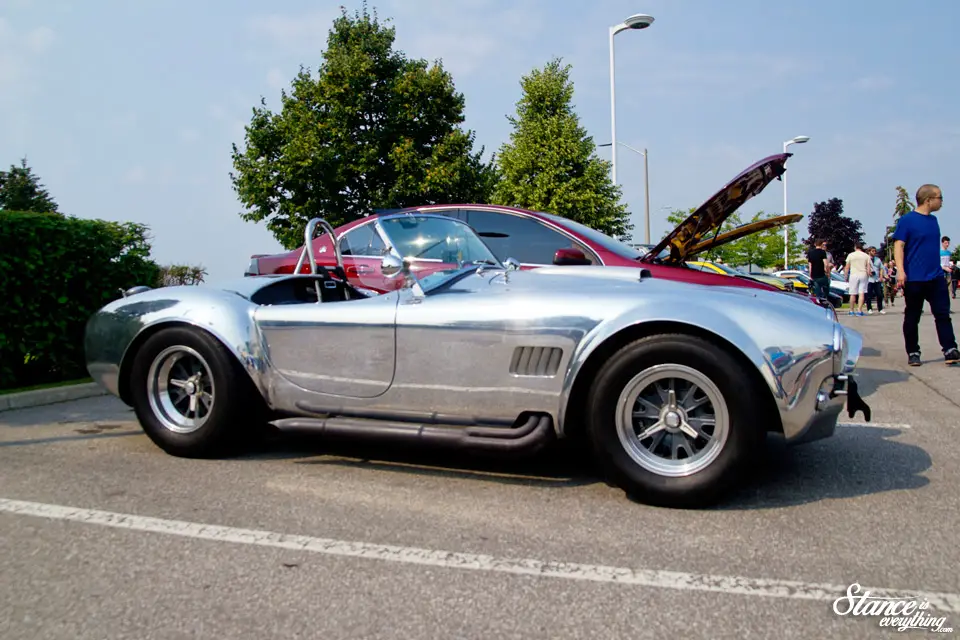 Sitting bagged on Rohana wheels I feel pretty confident that the Charger below was built by Christian over at CJR performance. Those two items along with a lot of power are practically his calling card.
The parting car for today's post is this '27 Ford Model T owned by local musician Rob Cappeleto.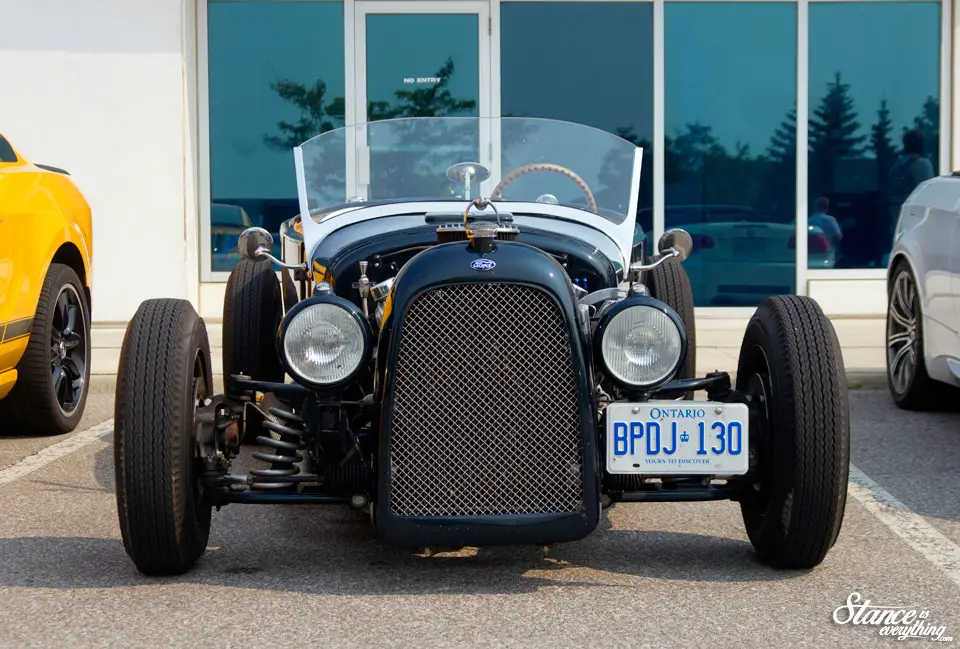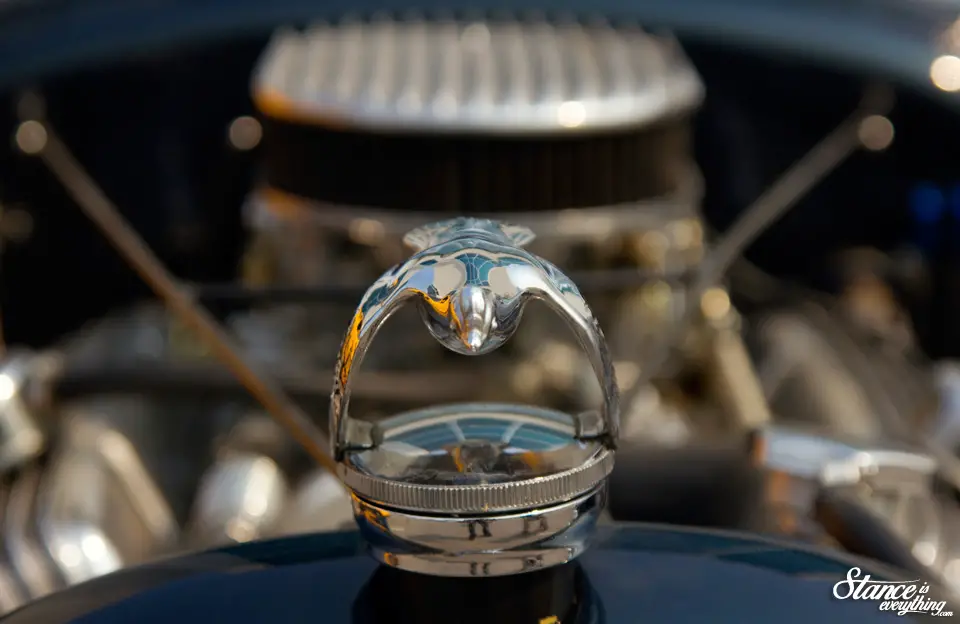 This car is pretty much art on wheels, and I would have loved to hear it fire up but I had to shuttle Ash off home for a nap.
Since it's a statuary holiday this weekend Cars and Coffee Toronto won't be taking place this month, but the next one is September 6th to there's plenty of time to plan ahead!
More information on Cars and Coffee Toronto can be found here at Engineered Automotive.