In 2014 the SAAQ (Société de l'assurance automobile du Québec) released an amended list of regulations that all cars travelling Quebec roads need to abide by. Dubbed the 'Hellaflush' act many of the new rules strictly out lined what was allowable when it came down to ride height and wheel fitment.
Tire stretch and camber were number one and two on the hit list and one of the first cars snared in the SAAQ's display of power was the is300 brought to you today via the lens of
Emilio Ciccarelli.
Though the SAAQ might be taken aback by the amount of negative camber Matt runs the car looks far less jarring than some of the other cars hovering around the streets of Ontario and Quebec.
In fact it flows so well with the is300 body lines that it's almost easy to forget he's well past -4 degrees all around.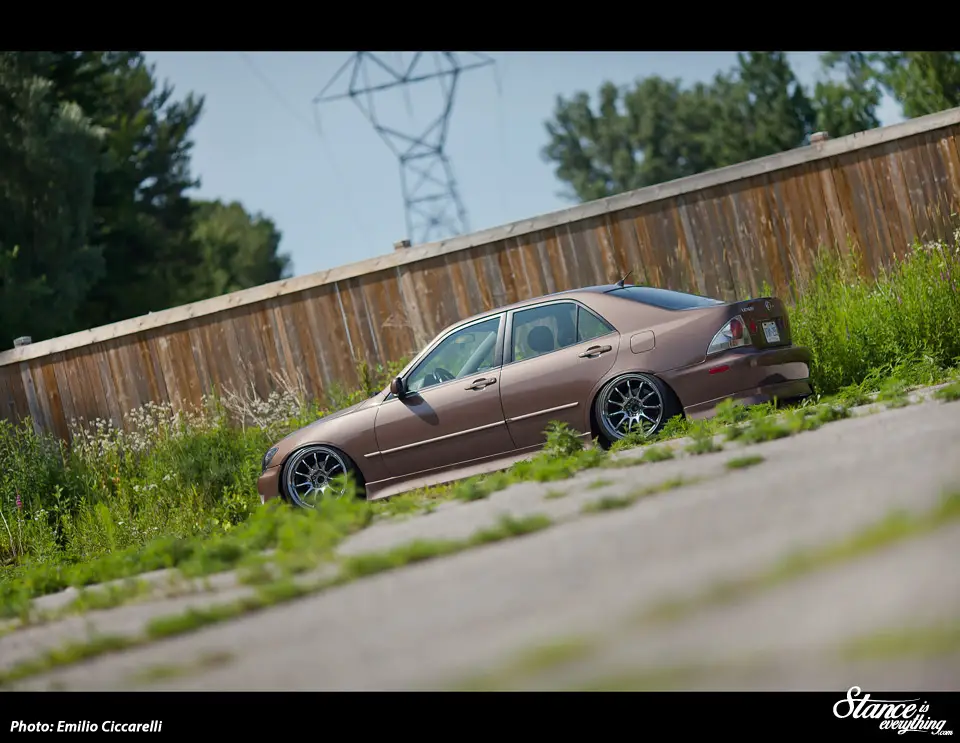 To achieve the stance he wanted Matt fit his BC extreme drop coil-overs with 14k and 12k springs and used JX 100 upper control arms to provide ample camber adjustment up front.
In the rear Figs Engineering arms dial things in.
Since Matt's car does see a lot of kilometres keeping the toe reasonable was a necessity and Figs engineering arms were used again to help with tire wear.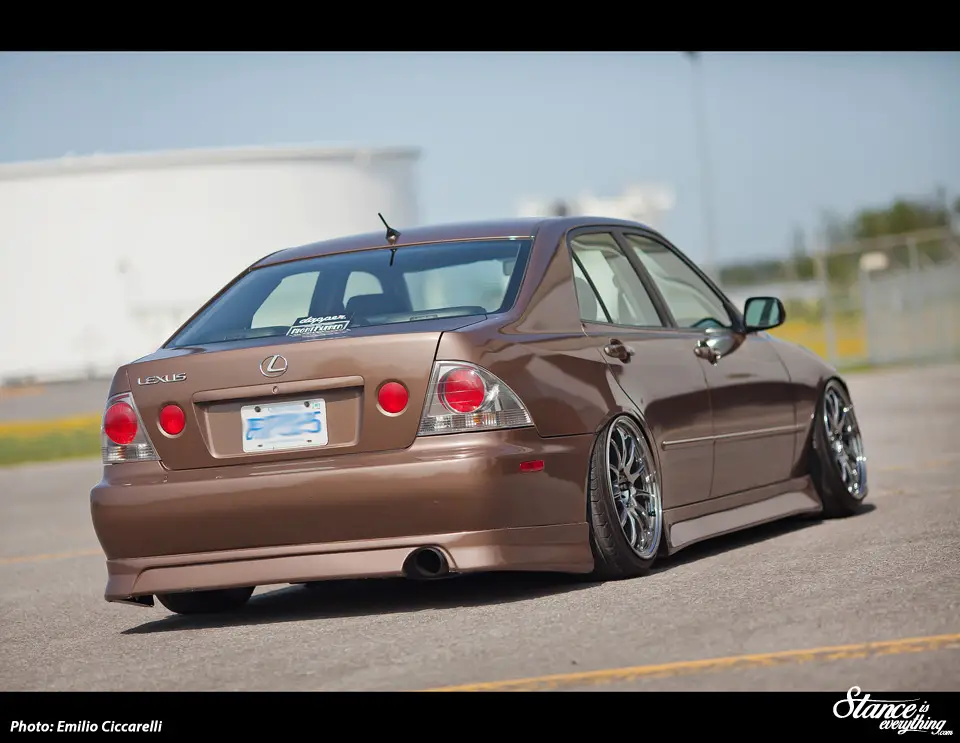 When it comes to wheels for his Lexus Matt's brand of choice has always been Work, and Emotion 11rs replace the Miesters the car wore for the 2014 season.
Exterior wise Matt didn't tamper too much with lines Lexus created for this sports sedan.
Vertex USA pieces have been added all around, and Metallic Brown vinyl done by Nextmod Ottawa gives the car a unique and classy look.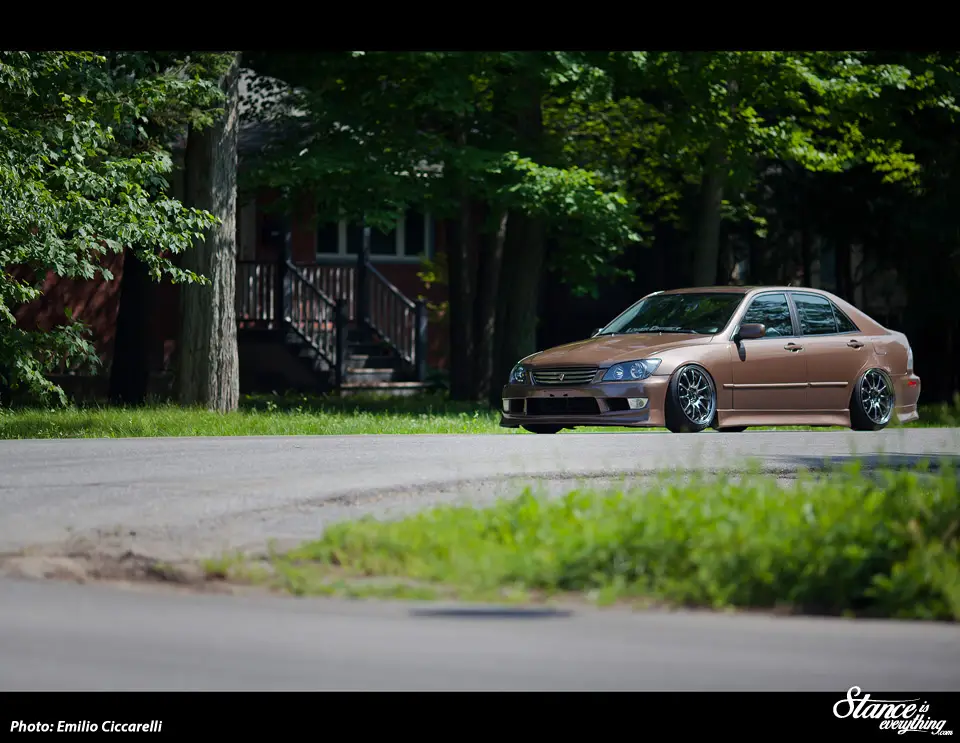 As it sits Matt's is300 has taken home three well deserved Static awards from Fitted Lifestyle events, with the most being top honours at Fitted Ottawa and Fitted Toronto.
Of course trophies are not really what Matt does it for, but the Fitted awards are an especially nice addition to any garage shelf.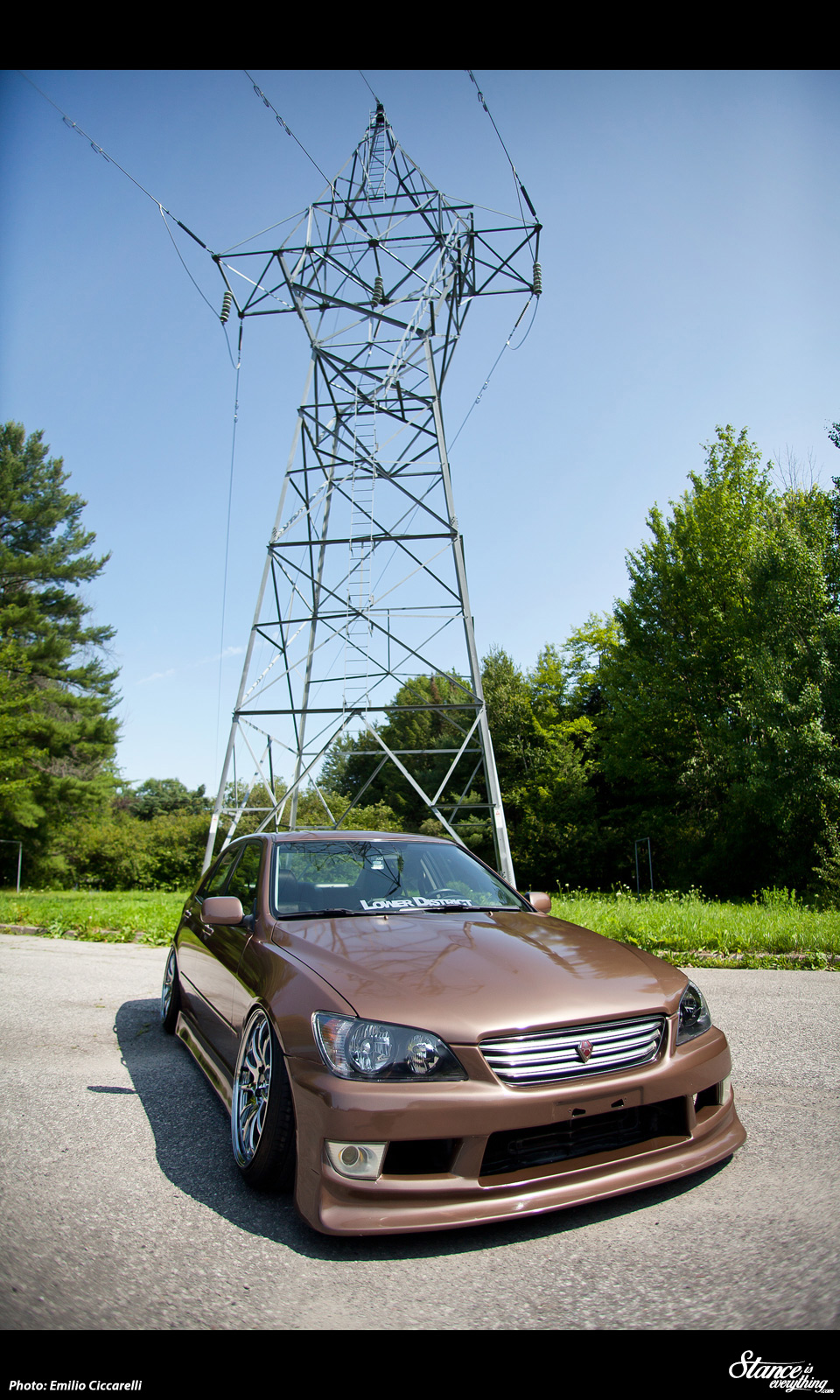 Of late Matt has shifted his attention to the rest of the car and as such the automatic transmission has been plucked out so that a proper 5 speed can make its way in.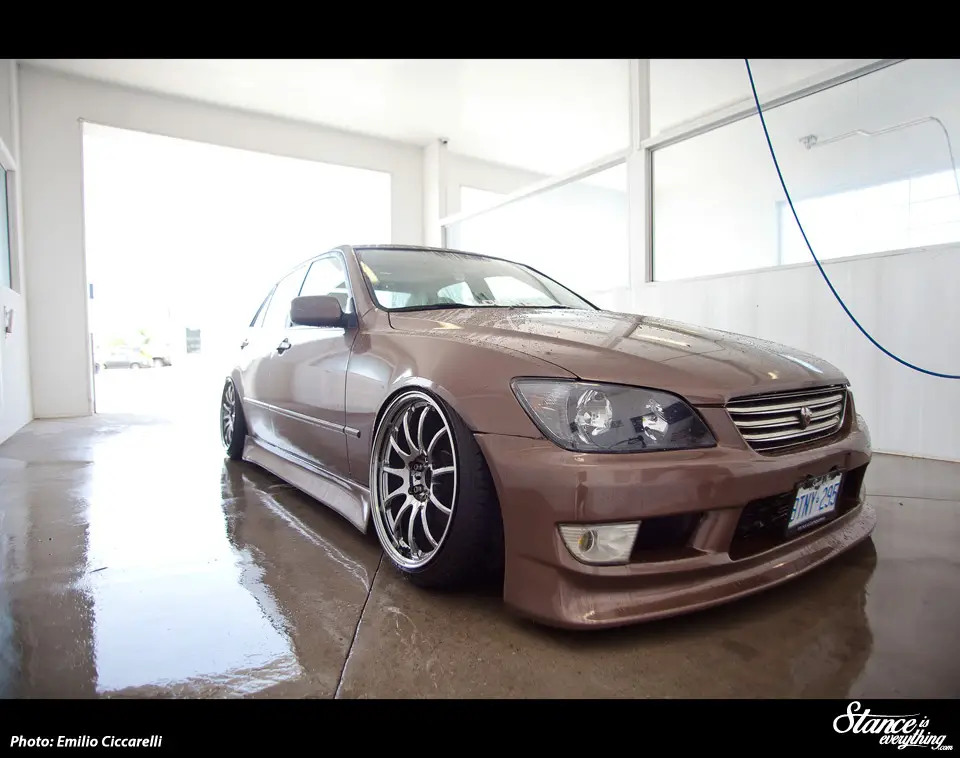 Instagram (@mattbrunett) is where you can follow the latest progress on this car and even catch Matt occasionally musing about losing the camber all together and going in an entirely different direction.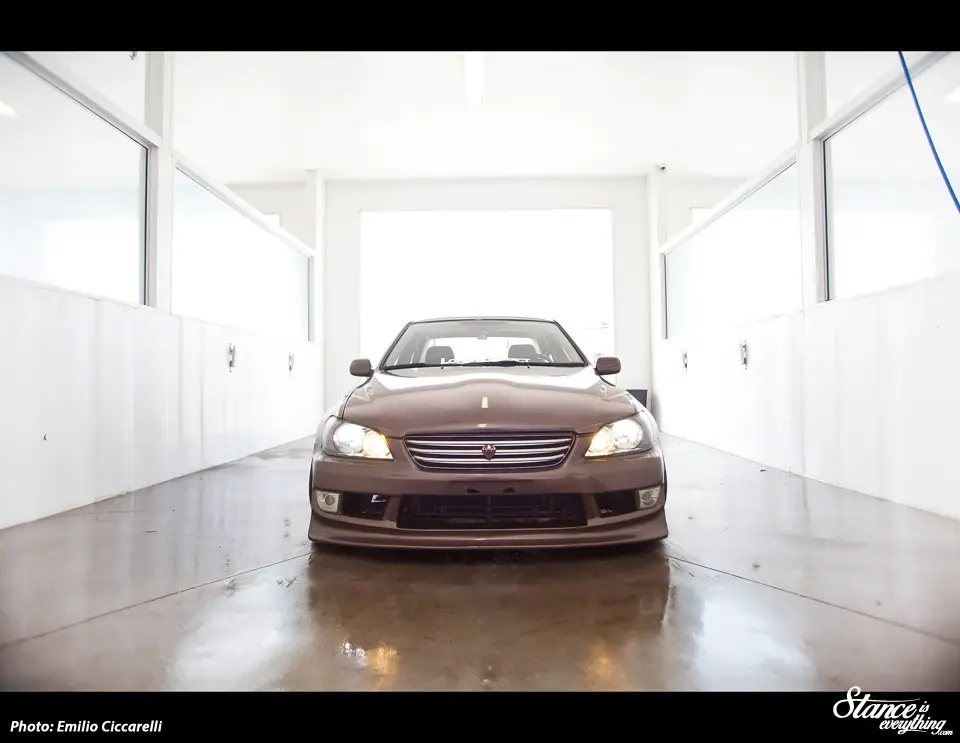 What's truly next for this car might be a mystery but if the revisions so far are any indication of what's in store I can't wait to see V.3!
If you want to follow more of Emilio Ciccarelli's work follow him on instagram at @twolitremedia.