At the Tim and Brenda's Place charity show this weekend I took a step back in time via a hot tub just like the guys in the surprisingly funny movie Hot Tub Time Machine.
The twist?
This hot tub was in the back of an extensively modified GMC van.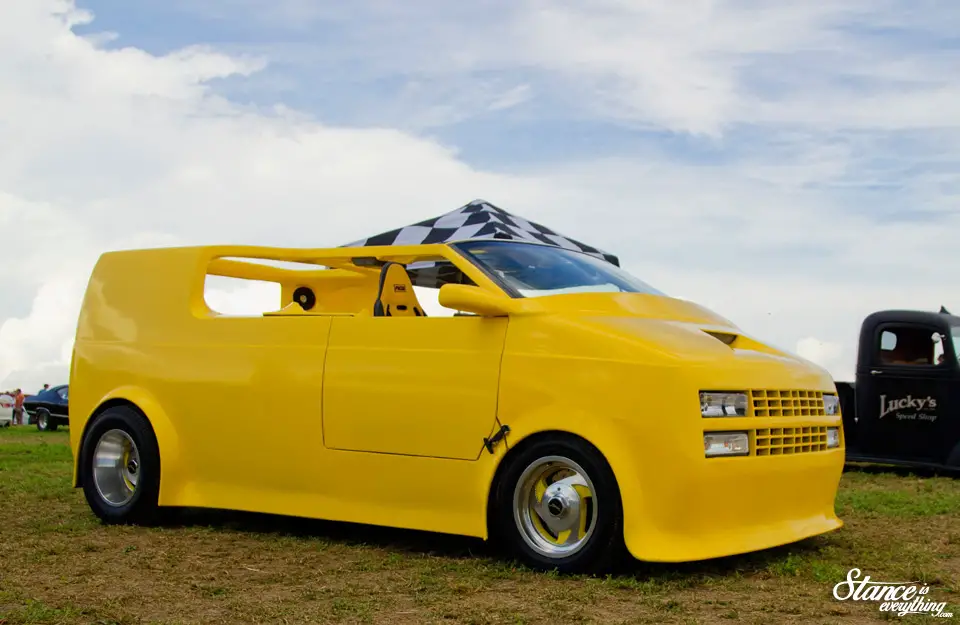 The van you see above is a serious throwback on its own, chopped/removed top, shortened doors, lack of body lines, tilt front end, and what look to be prime wheels this van is a straight 90s throwback.
Already blown away by this rolling time capsule I was honestly surprised to find the hot tub where I was expecting to see an over the top stereo install.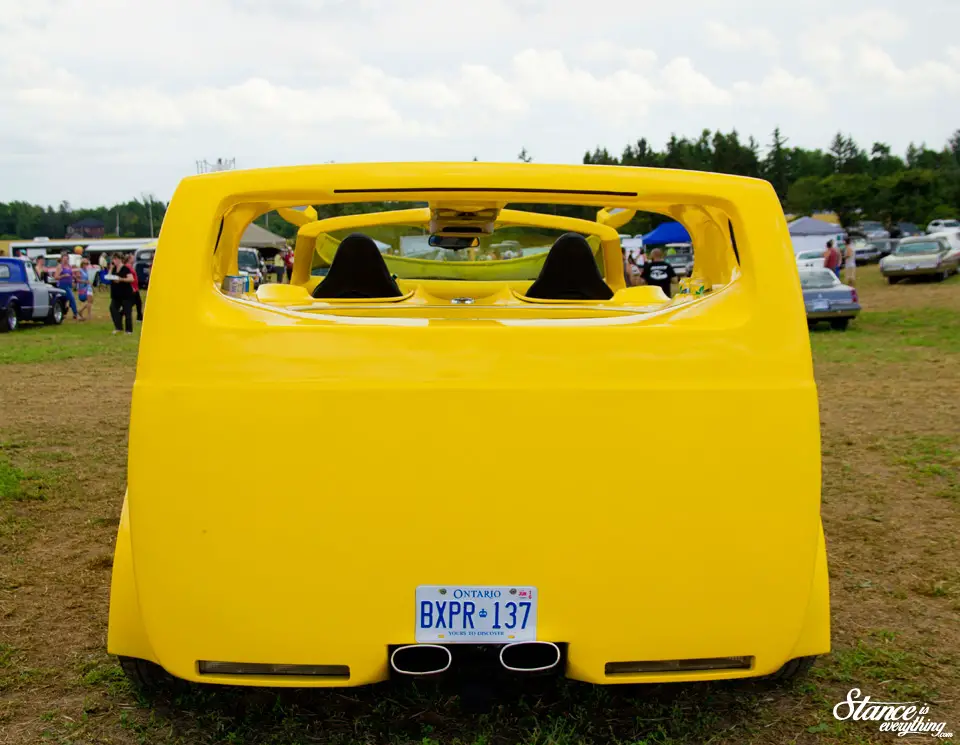 I've heard of hot tubs in cars before, and even seen them in movies and on-line but this is the first time I saw one in the flesh, jets and all.
The tub wasn't filled with water, and I didn't get a chance to ask if it worked but lets just suspend disbelief and hope that it does.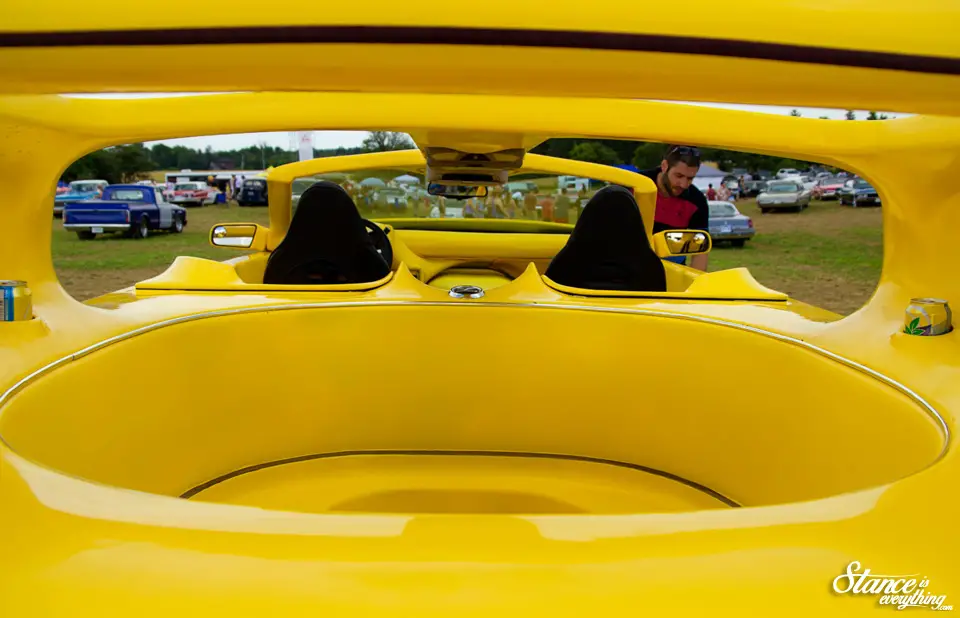 Also at the show as an equally time period correct '80s Grand Am Lowrider. Again, I've seen a few 'oddball' lowrider platforms online, and even done a Theme Tuesday on them, but again this was the first serious example I'd seen in person.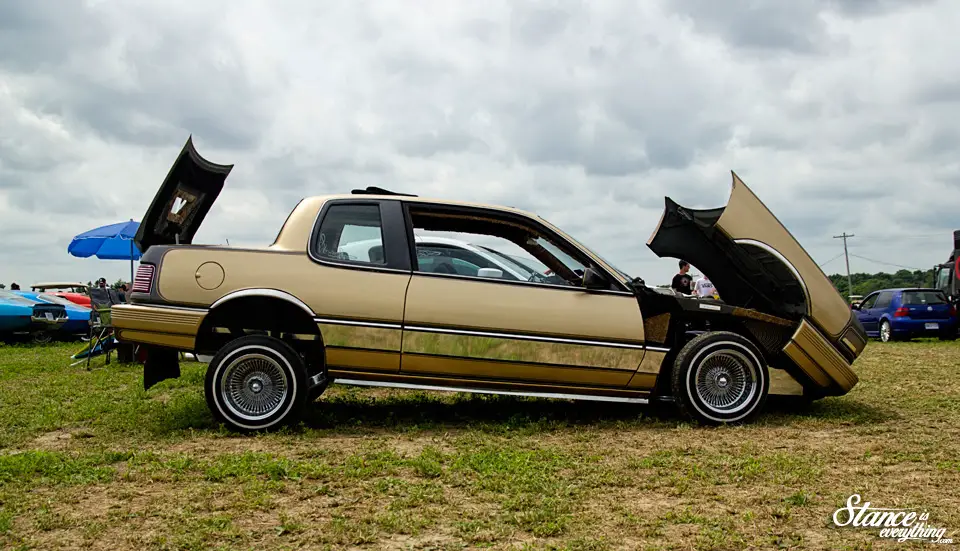 Like the banana van it had a tilt front end, but it also had a chrome under carriage and crushed velvet mud flaps.
The interior was done in matching crushed velvet and topped of by a super tiny chain steering wheel.
The trunk was host to batteries and pumps and interestingly enough two Legacy amps which probably produce about a fraction of the 1000 watts they claim.
Hope you enjoyed this little trip back in time and despite my light ribbing props to the owners for keeping these two vehicles on the road.
Look out for a few more cars from the this show over the course of the next week or so.