While reading a recent post on Speedhunters about the Volkswagen scene in Indonesia, I became fixated on the wildly modified aircooled Volkswagen snuck in at the end of the 'additional photos' part of the post.
The 'Volksrod' had a bit of everything going on; a wicked exaggerated 'big and little' stance, a significantly reworked chassis and a paint job that pulls inspiration from every genre with the use of loud colours, scallops, pinstriping shading, and flames.
Sifting through the mine field that is the Speedhunters comment section, I came across a few photos contributed by the owner Robertus Bravo Hariprasetio. I took a quick glance at his Facebook profile and was able to find even more photos taken by Hot VW.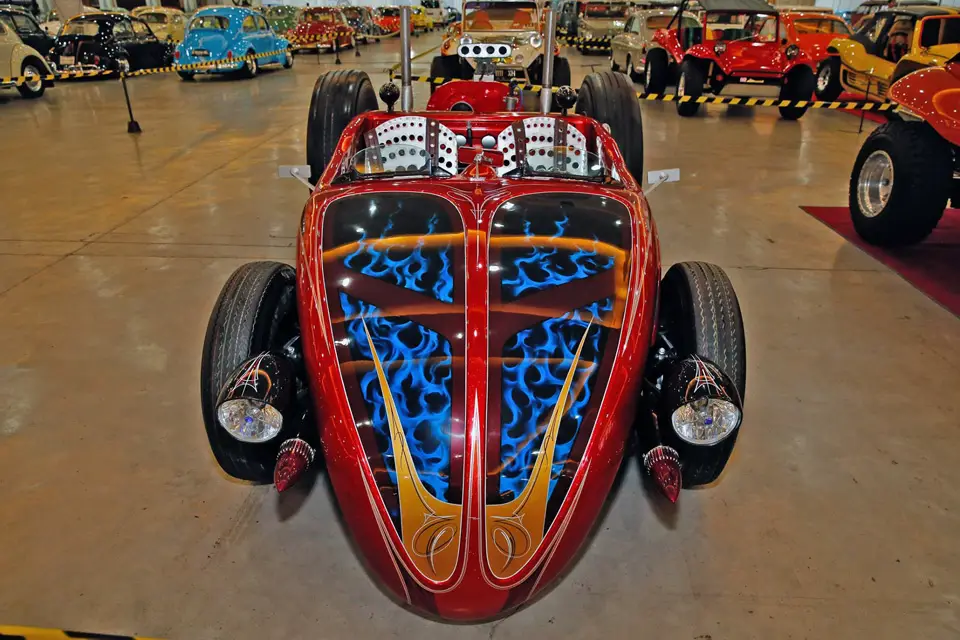 Eventually I located a site for the 'Dotty Rod' which explained that underneath all that custom work it is actually a Volkswagen Thing.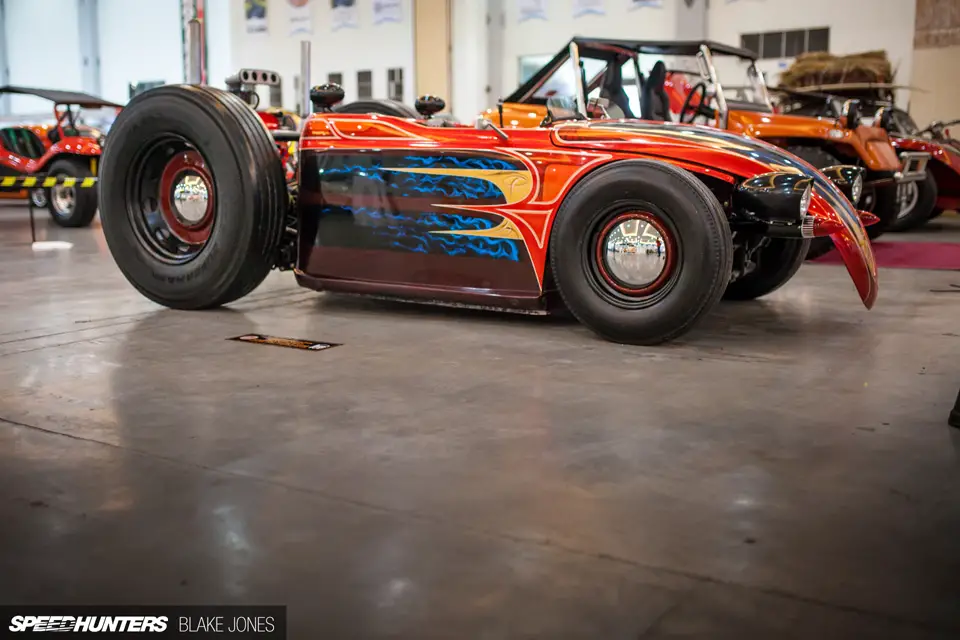 The 181 chassis has been shortened 30cm and switched over to left hand drive from right hand drive. The VW beetle "cab" has been rendered doorless and the trunk now opens from the side.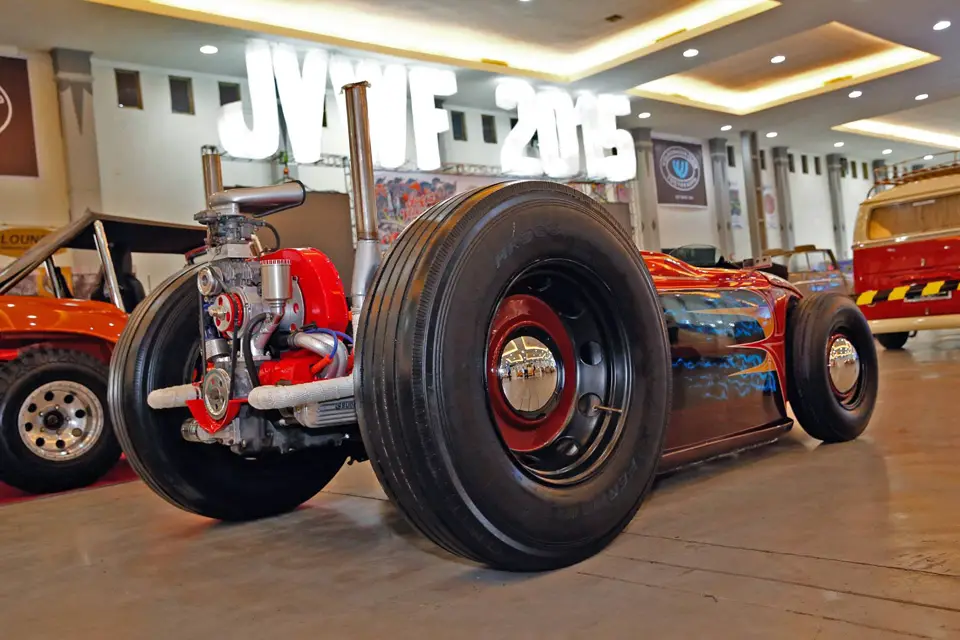 The motor is 1776 cc now, features a unique hand-made exhaust and for some more get up and go it has been supercharged.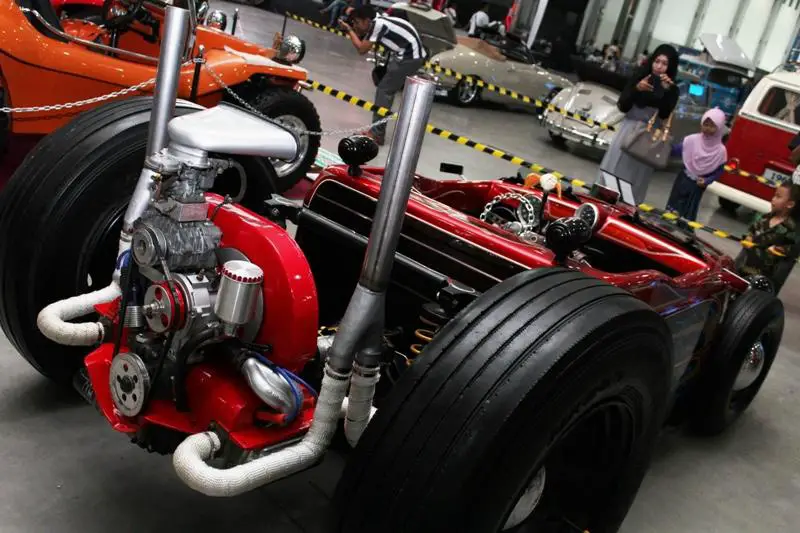 Those massive rear wheels are borrowed from a bus and the interior has been entirely customized with a new dash, digital gauge, chain steering wheel and metal seats.
Pretty outstanding to see such wild creativity and outside of the box thinking in a car scene I don't know too much about.
Build photos and more information are here on garisenterprise.com