The last WTF Friday of 2017 was a little a subtle red sleeper, and the first WTF Friday post of 2018 is a, subtle red body swap. Well, somewhat subtle depending on how much of a Corvette purist you are.
This one-off Corvette was born in Washington state, and it's a 1967 (C2) Corvette Roadster body that's been put on top of a 1993 (C4) Convertible.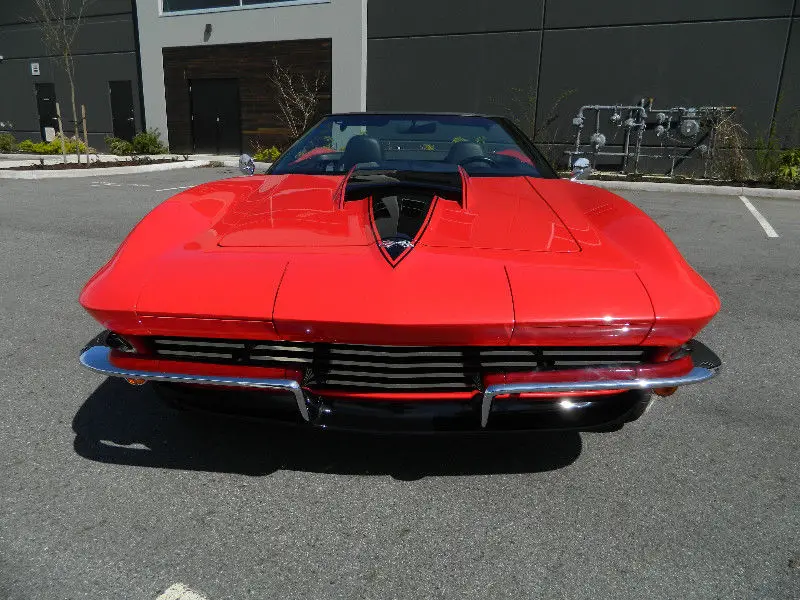 At a quick glance, the car does a pretty good job of convincing you it is a slightly modified '67 Corvette. It looks fairly right, but, at the same time the more you study it, the more things seems slightly amiss.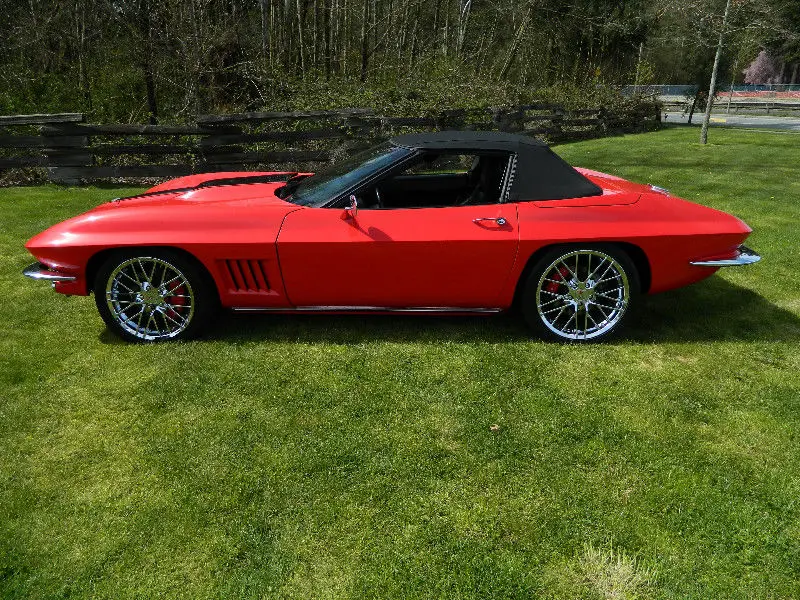 The builders did a really good job, all things considered, but the main tell is the windshield. It's raked further back than the windshield of a '60s vehicle.
A soft top was used to try to mask the difference, but it is pretty obvious, especially from the side.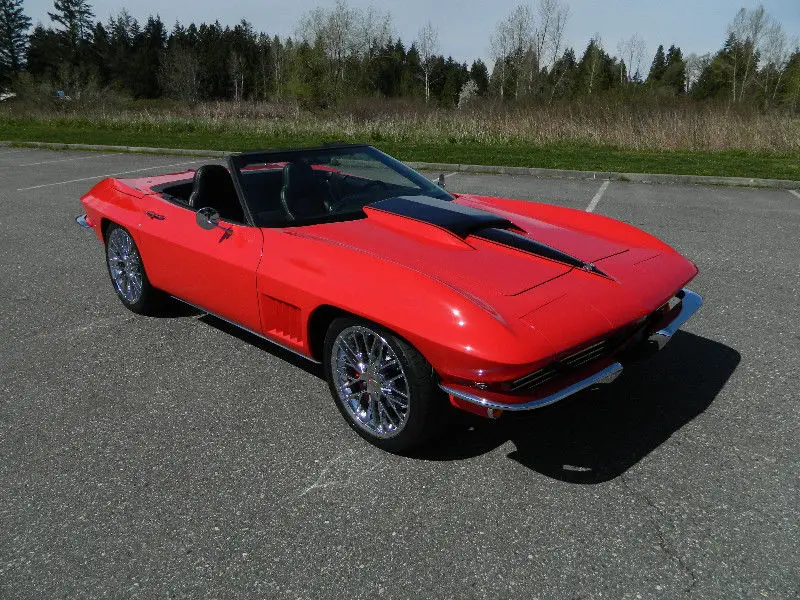 However at the front three quarter angle above the proportions of the body look very reasonable. I'm sure there's some widening going on somewhere to accommodate the generation jump between the two cars but I can't tell quite where they've added material, can you?
Looking past the windshield you can see late model seats used.
Those seats come from yet another generation of Corvette, the C5, and are power leather units installed into an otherwise factory C4 interior.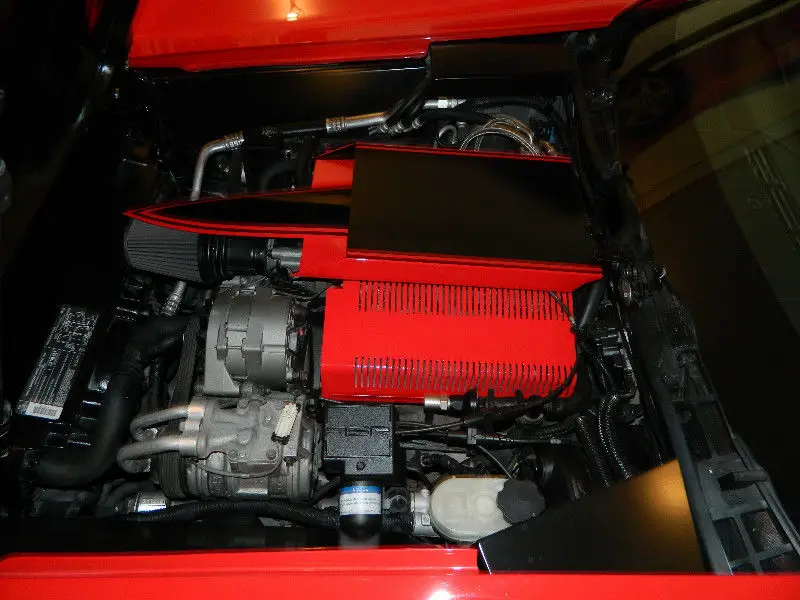 The 300HP LT-1 came with the one owner donor chassis and sits under a custom engine cover. Likely the only one of its kind this little red Corvette is up for sale at $90, 000 Canadian or best offer.