In my 2017 look back I mentioned forthcoming site tweaks for 2018 and beyond. One of those tweaks is the addition of bi-weekly #motormonday posts. The Motor Monday series will supplement Facebook and Instagram posts of the same name.
Facebook and Instagram are great, but often not the best medium for some of the more interesting motor set ups I have in the archives.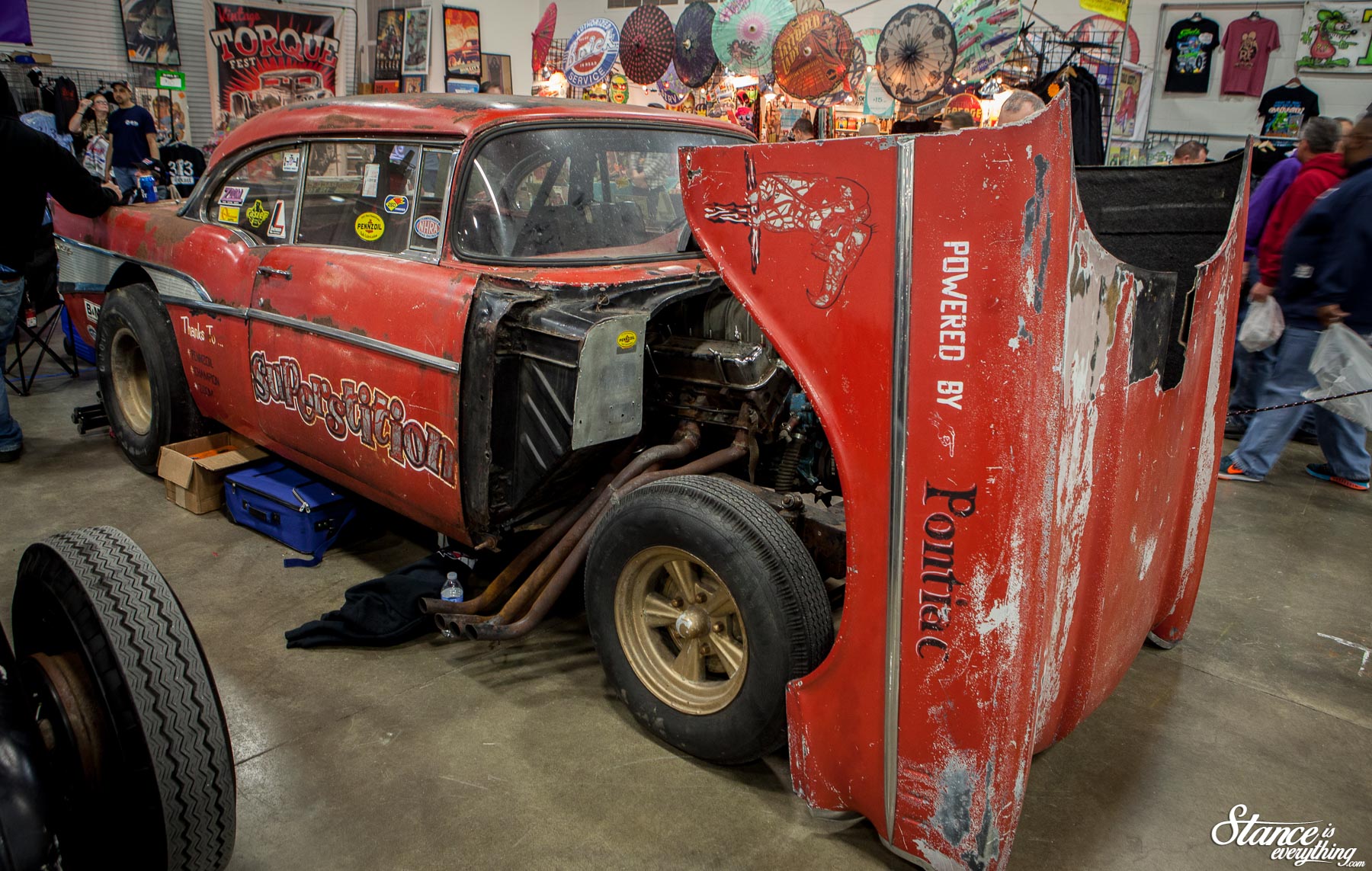 Entry one in this series is 'Superstition' a 1957 Bel Air spotted at the 2017 Detroit Autorama. 'Superstition' is a real deal surviving competitive drag car from the heyday of Hot Rodding.
If you've read the Thunderball feature then you already know how much I  love survivors.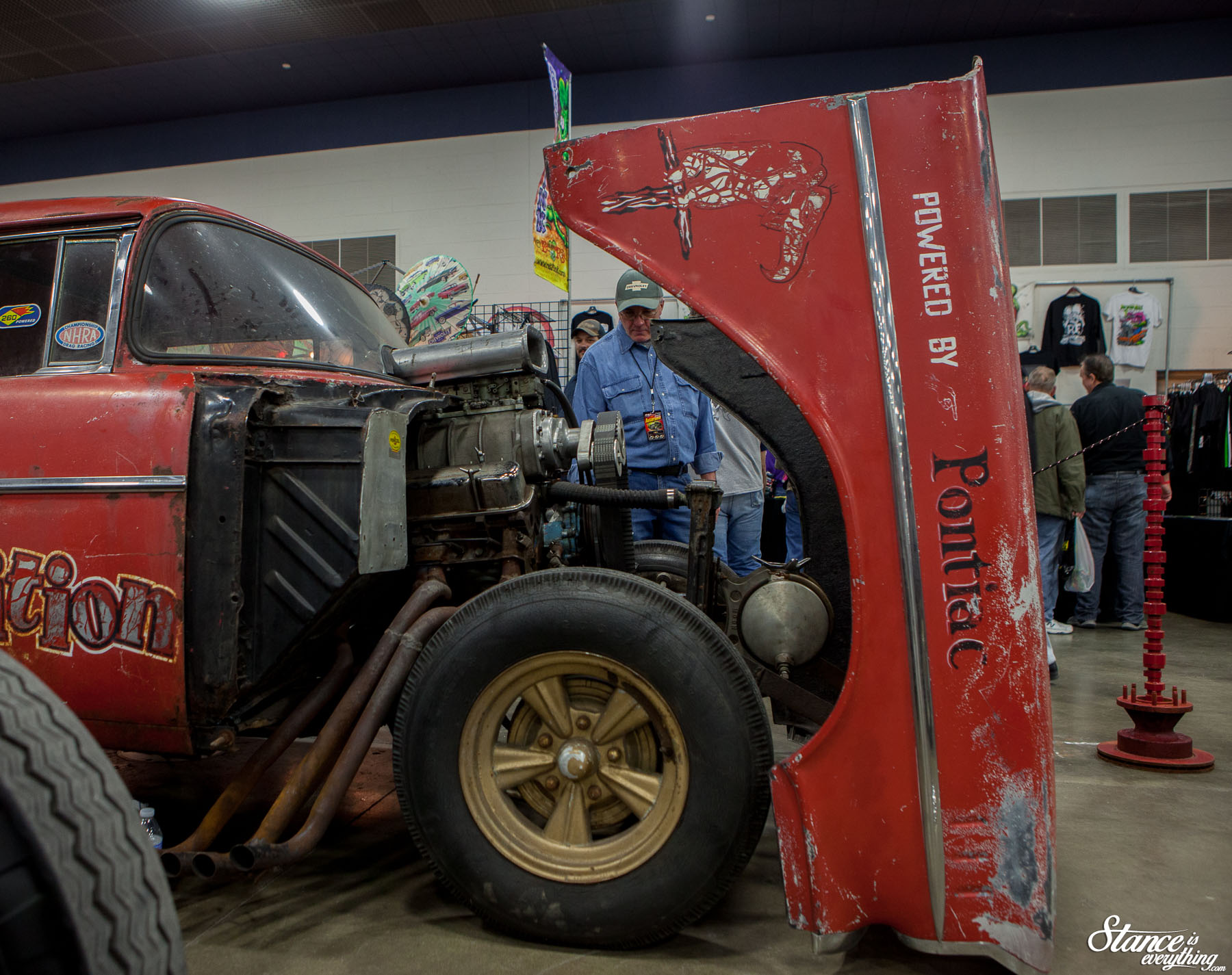 Superstition is powered by a big, bad 400 cubic inch Pontiac V8. Atop the V8 is a period correct GMC blower. Despite looking somewhat neglected the motor is very healthy and runs quite well. Don't just take my word for it though, hit play below.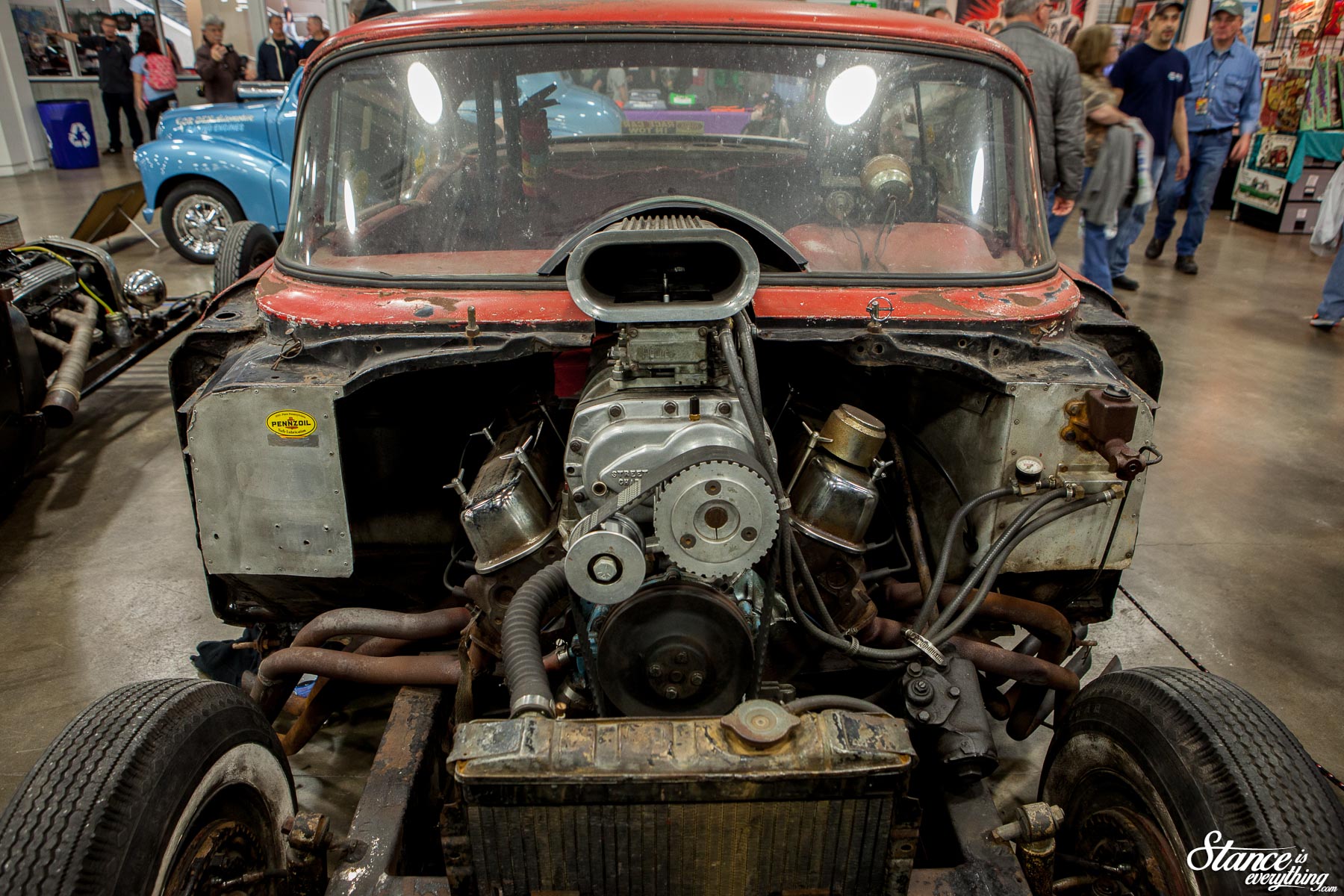 Given the aggressive motor setback, and stance, I'm sure you have all deduced that this car was built for straight line dominance. Additional function forward modifications include a Ford straight axle conversion and an extremely spartan interior.
In its prime the car ran a 10 second quarter-mile at 125 MPH. With new rubber and a daring pilot it just might be able to do that again today.
The rarity of a drag car surviving this in tact has made Superstition the subject of a few different features online. The most in-depth of those features can be found hotrod.com.
A truly gnarly car Superstition is a great way to start of a new series here on SIE.