Full disclosure, I've been trying to track down Francis Gosselin's s2000 for years. I'd seen photos of it before at events like Topp Drift, but I was never able to make it to an event that the car was present at.
Our game of Polkaroo finally ended at Drift Jam's Throwdown event. There not only did I get to see the car, but I got to watch it turn tires into smoke.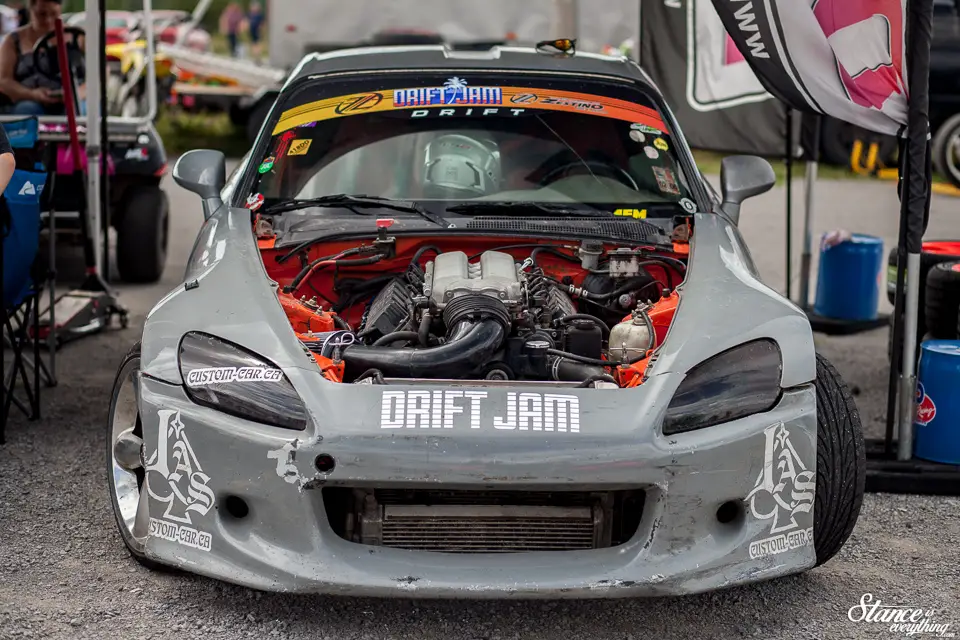 The car is beat up, the motor is dirty, but such is the life of a drift car. The most important part is that the swap works, and it works well.
Surprisingly the v10 doesn't even look all that uncomfortable in an engine bay that was originally designed to fit a small four cylinder.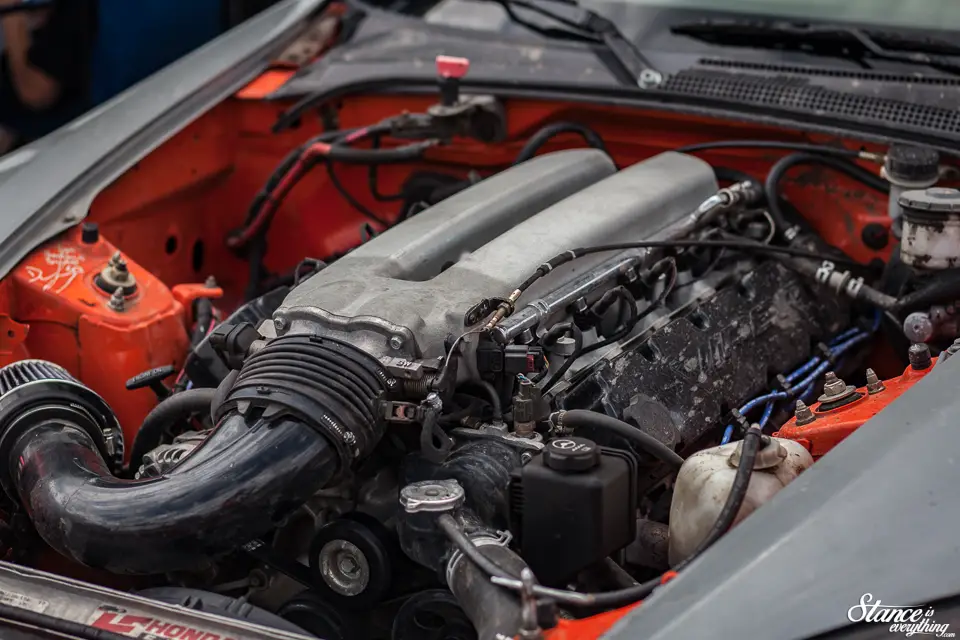 I was in a desperate hunt for water when I caught the car in the pits, so I'll have to do a better job of bringing you details and more photos the next time I see it.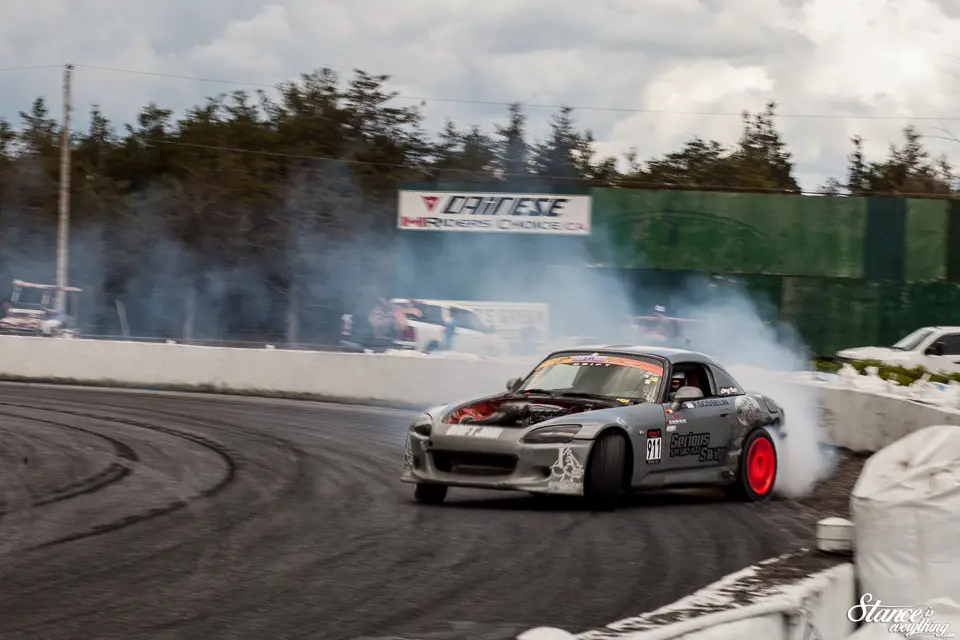 There's two more drift jam events this year, so I feel pretty good that I will come across the car again.