This series is called Motor Monday, so it should be about motors right?
Well, in the case of this GMC Sierra crew cab the motor is the lure, but there's a heck of a lot else going on.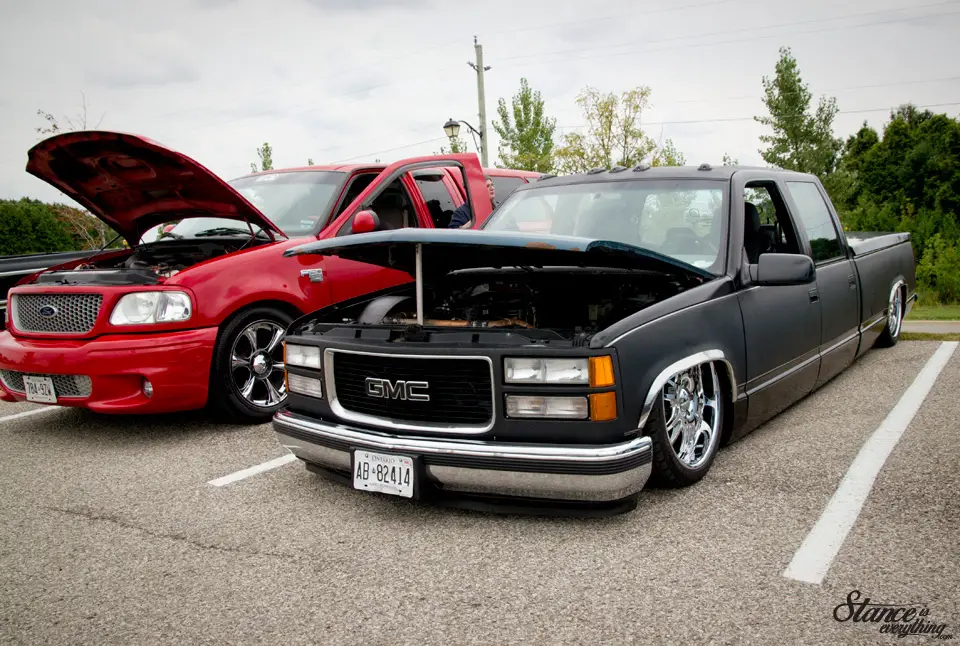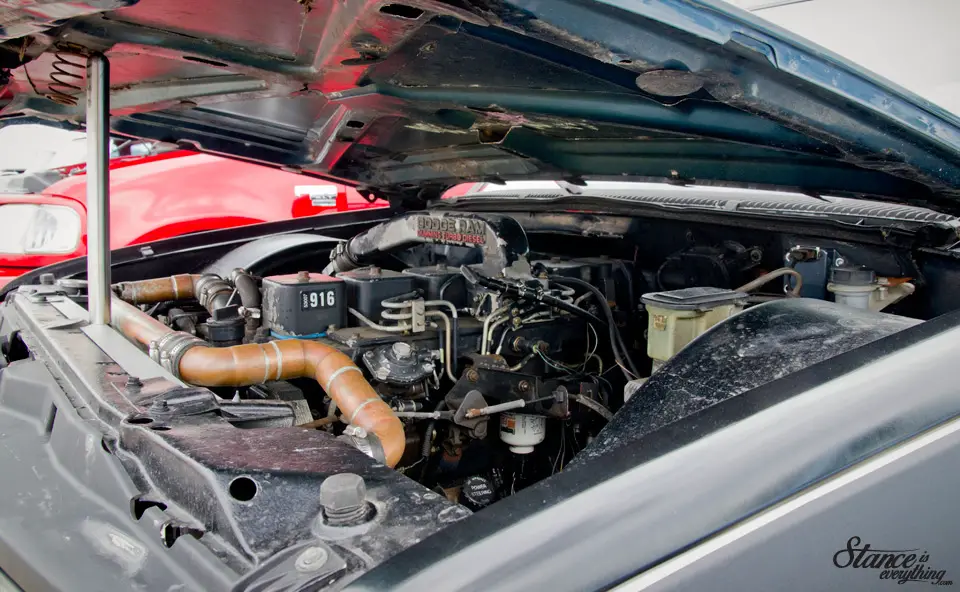 First things first, we've seen the truck before. Back in 2015 at Northern Showdown.
The truck was bagged, swapped and on the road at that point but nowhere near as cool as it is today.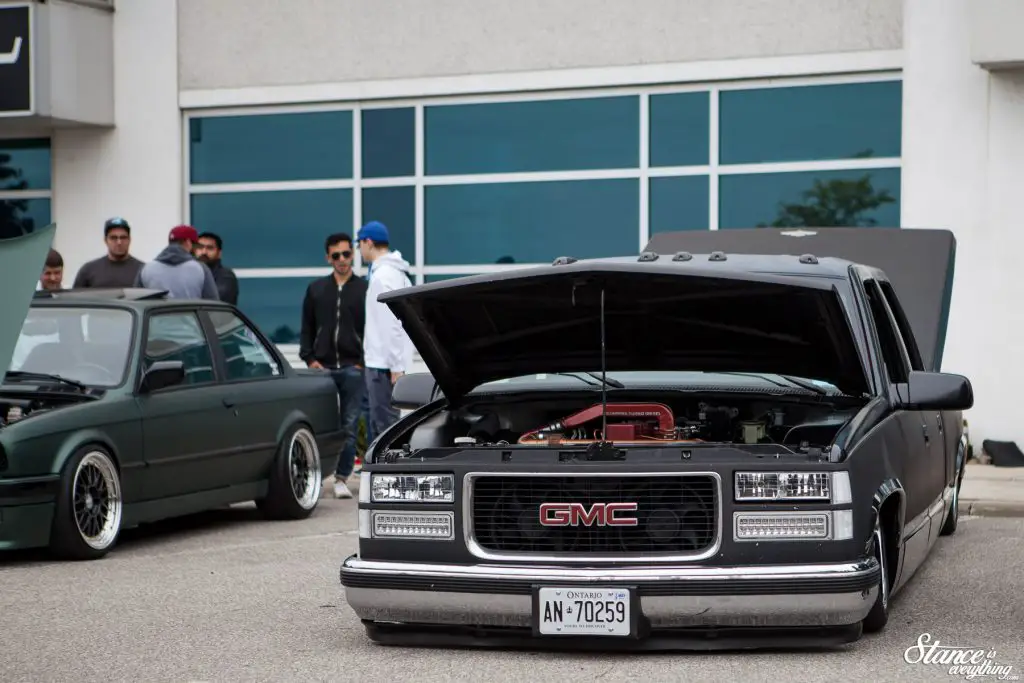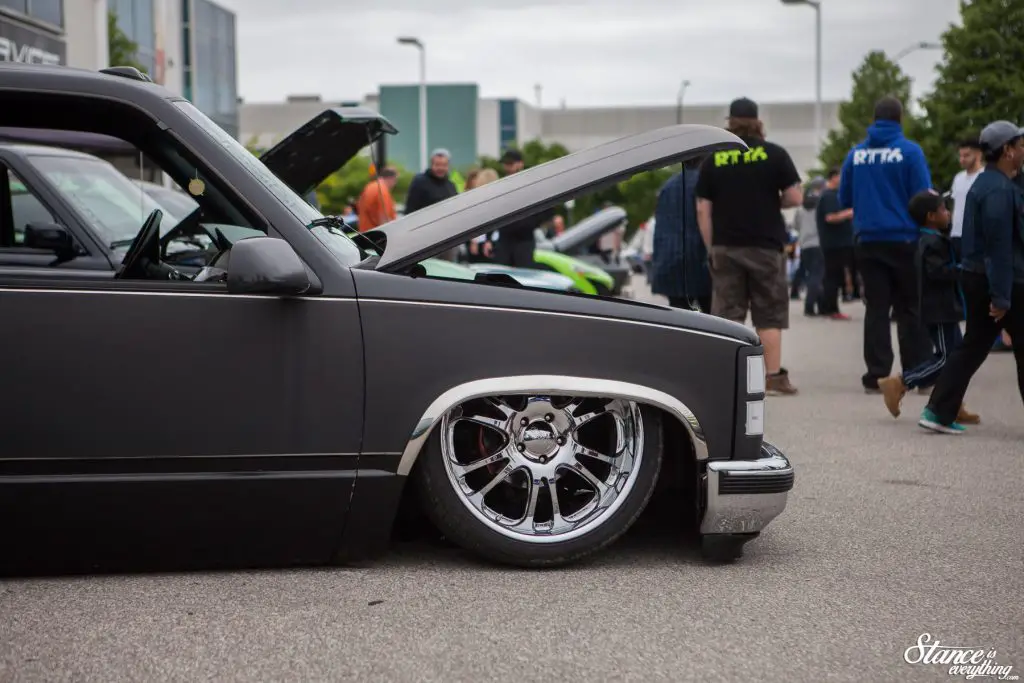 From the outside the truck looks similar to how it did in 2015, but with a few refreshed exterior items. The most noticeable changes are the wheels, headlights, and fresh paint.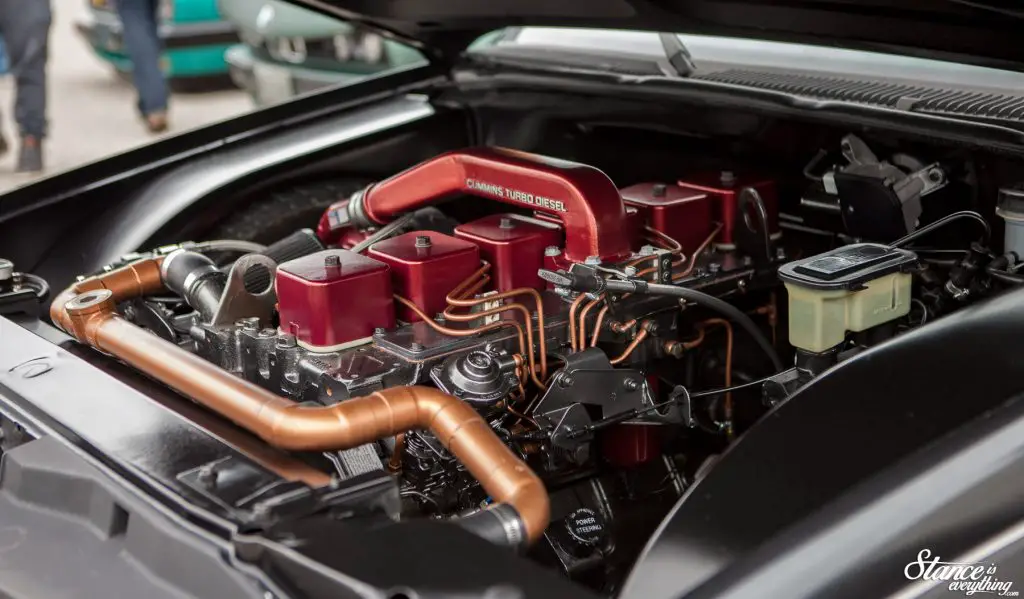 The fresh paint and tidy up job didn't end at the exterior. The Cummins was pulled out and given new paint and copper hardlines.
Equal attention was put into the engine bay itself, cleaning it up as much as possible and adding new wheel tubs.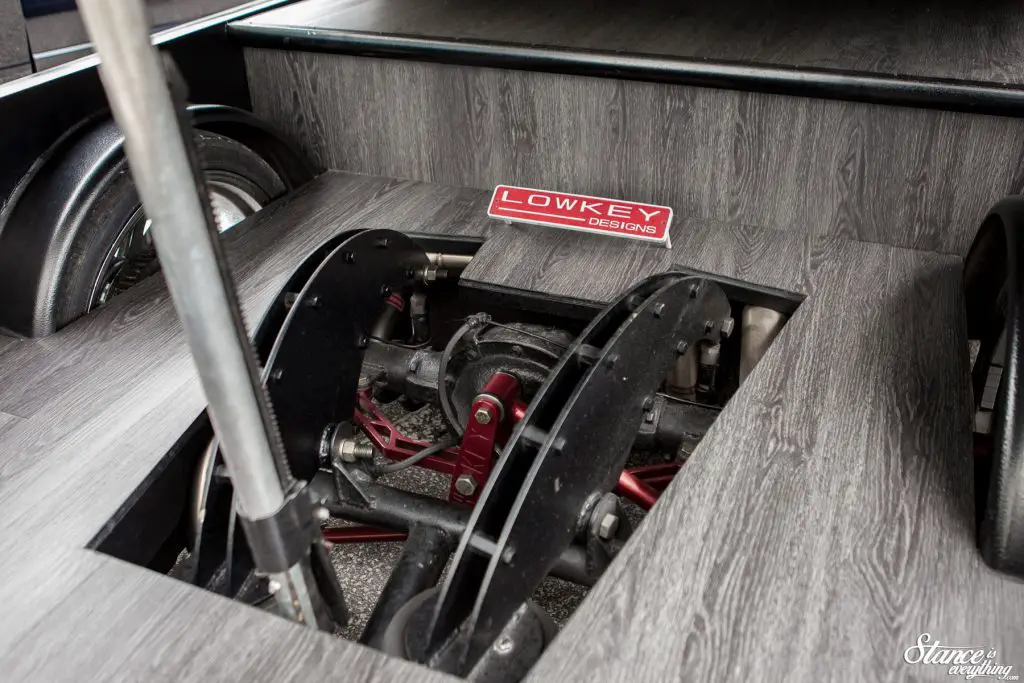 The bed floor has been lined with hardwood and in the middle is a cut out that shows off the custom back half.
Just ahead of the suspension is a Low key Designs plaque that represents the collective work of the Margeson brother's Chris, James, and Jeff.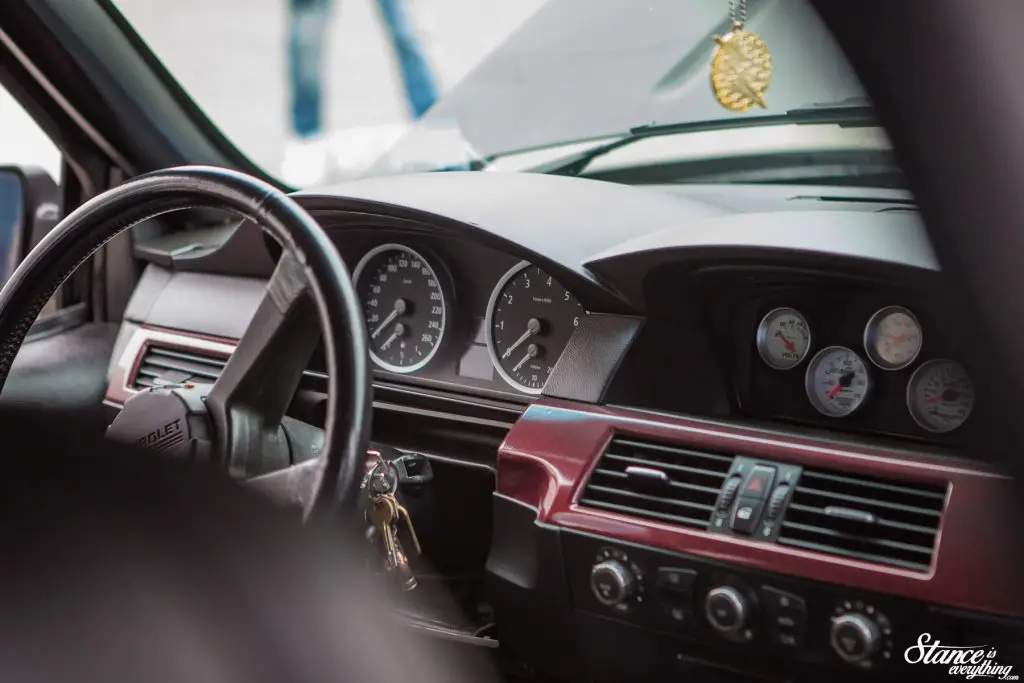 As cool as all of the above is, the interior is where things get really mental. Jeff and his brothers have pulled out nearly all of the factory Chevy parts replacing them with e38 and e60 BMW components.
Dash, center console, seats and all.
The final result is phenomenal and, only rewarded to those who are willing to take a closer look. Posted up at Engineered Automotive's Cars and Coffee plenty of people walked by without giving the truck a second glance.
Those that did peak inside were blown away at how well the Margeson brothers made everything flow. It took a lot of cutting and retrofitting (the transmission hump at the base of the rear seats is brand new, as is the cradle the dash sits on) to make this work but the result speaks for itself.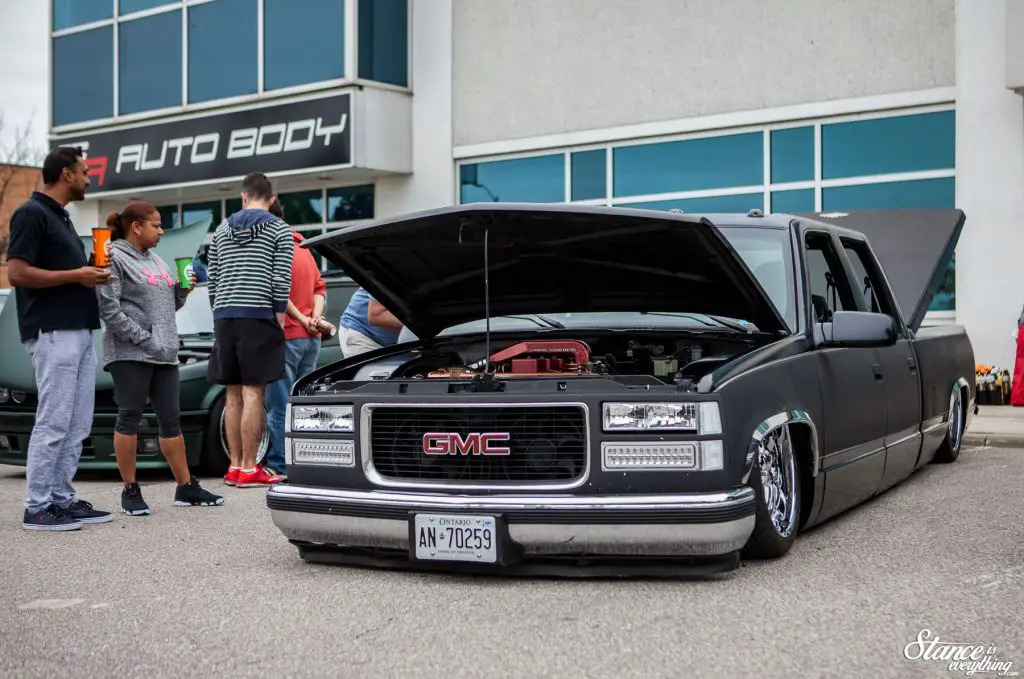 It goes to show you, no matter how cliché the saying is you can never judge a book by its cover.