I had such a great time at Northern Showdown in 2014 that attending again in 2015 was an absolute given.
Riding the momentum of their successful inaugural event the organizers started advertising the show early 2015 in order to grow both the competitor and spectator numbers without diminishing the quality of vehicles or the quality of the event.
The increased promotion worked and this years how was much larger in size that last, and at a venue that was 100% geese poop free in addition to having better facilities and food.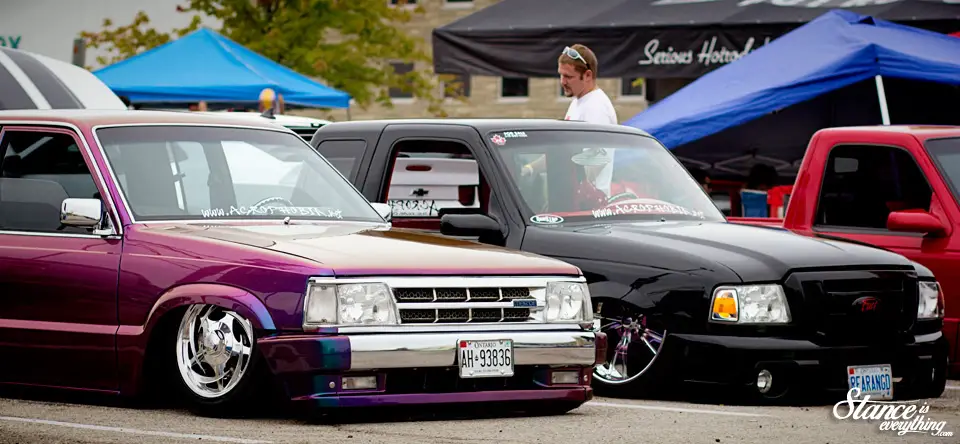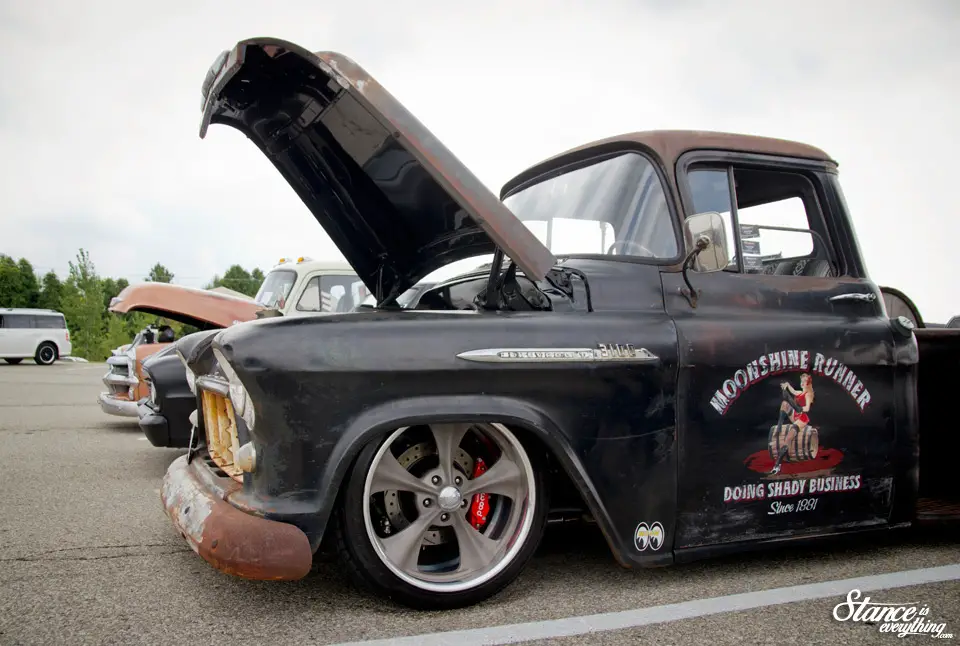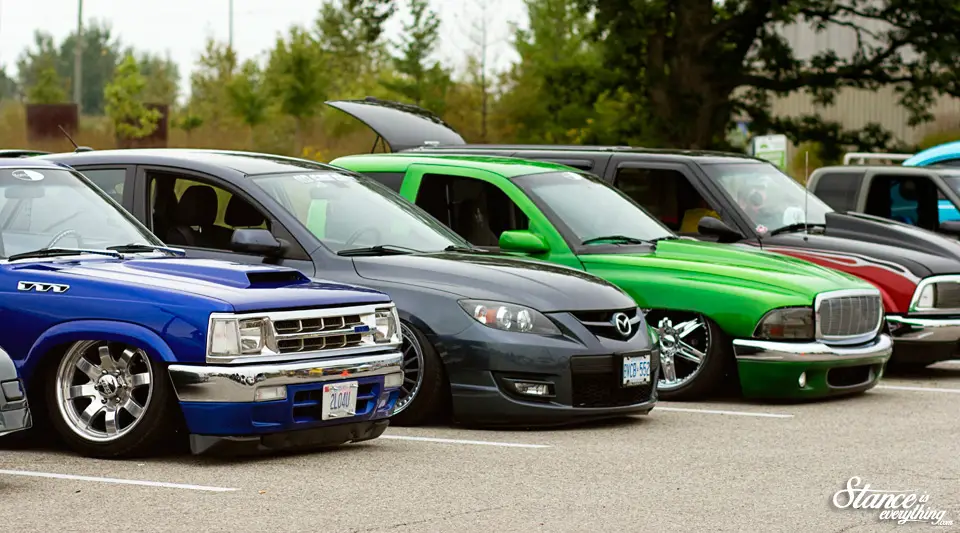 Unchanged from last year was the judging format and outstanding trophies.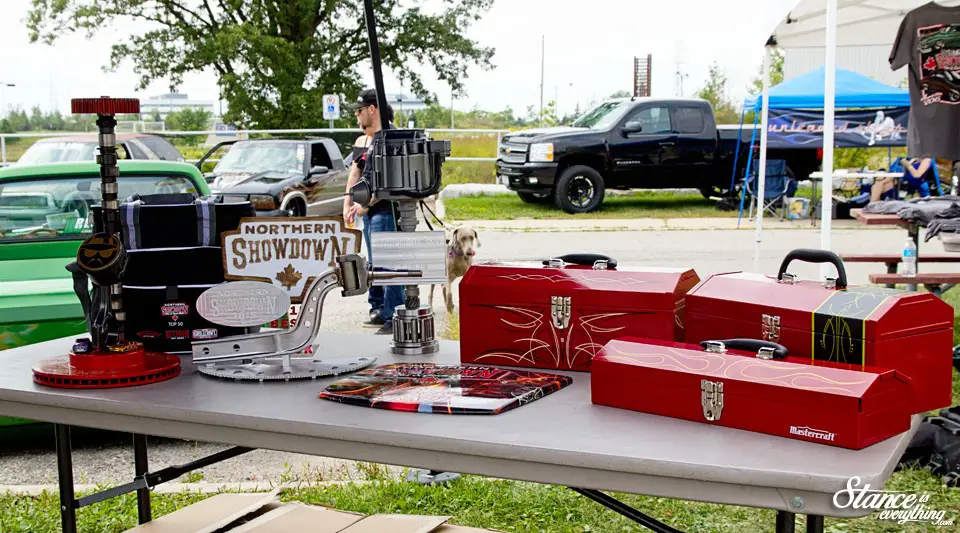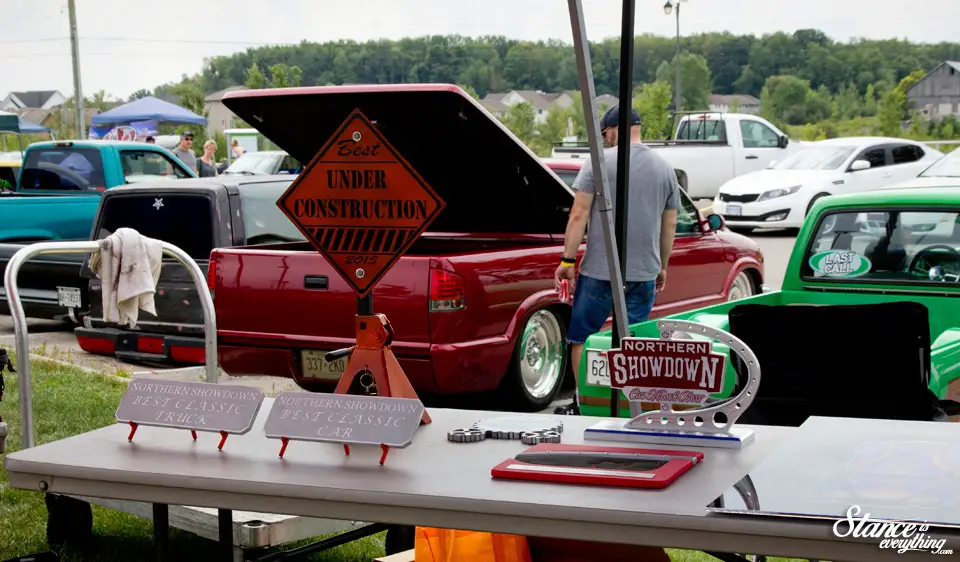 No 1-3, just a simple top 50 and 20 best of show awards for things like paint, interior, classic, under construction and the like. Having witnessed trophy drama from other events first hand I must say more shows should move towards this model.
It creates a better atmosphere and honestly brings out higher calibre vehicles.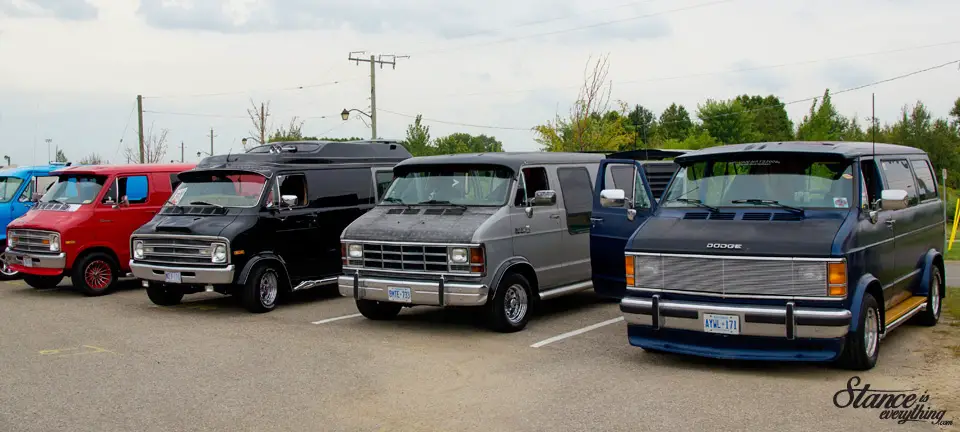 Members of the van community came out to support this year bringing some of the same vans that I saw at this year's Vanfest.
This photo really doesn't to justice to how big this Dodge is, the 'Mud Bos' is no joke and is up there on my list of zombie apocalypse vehicles.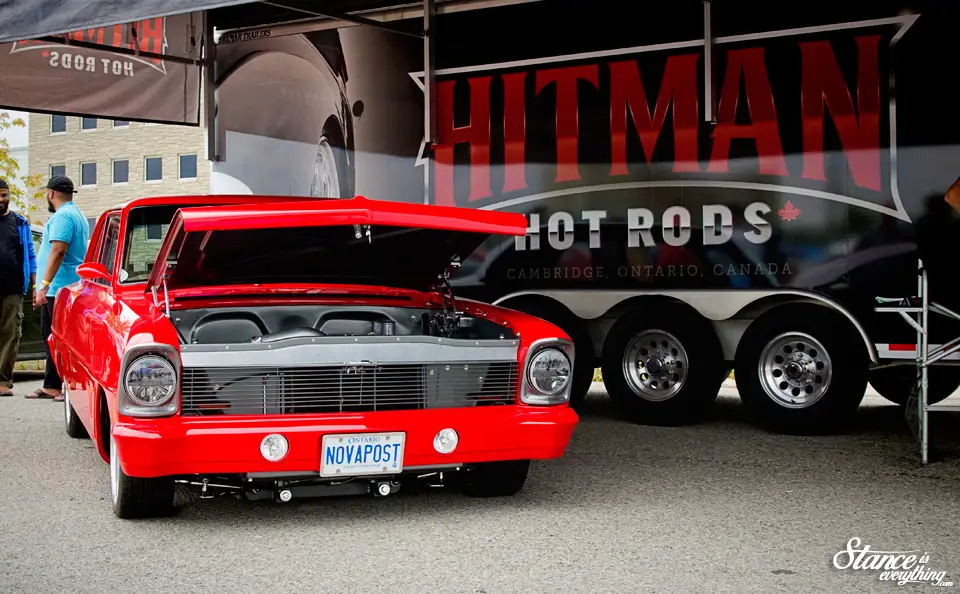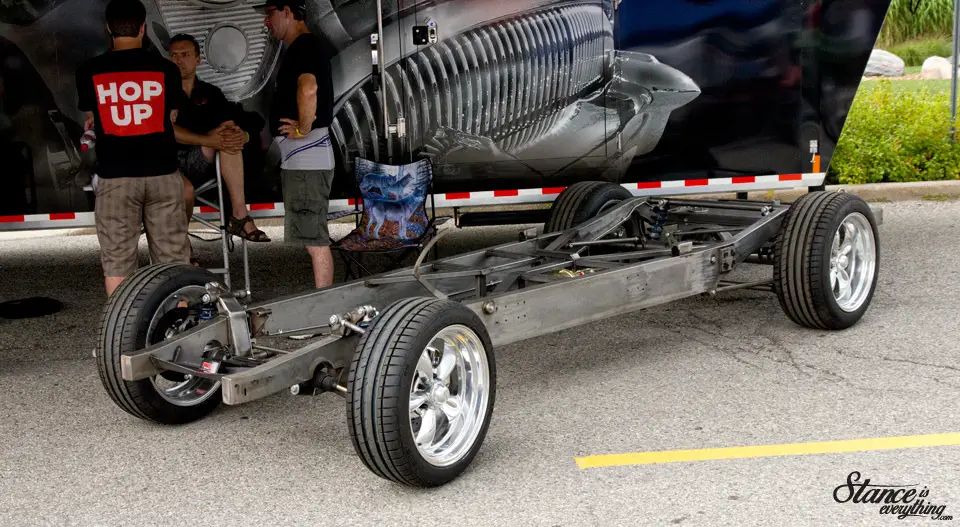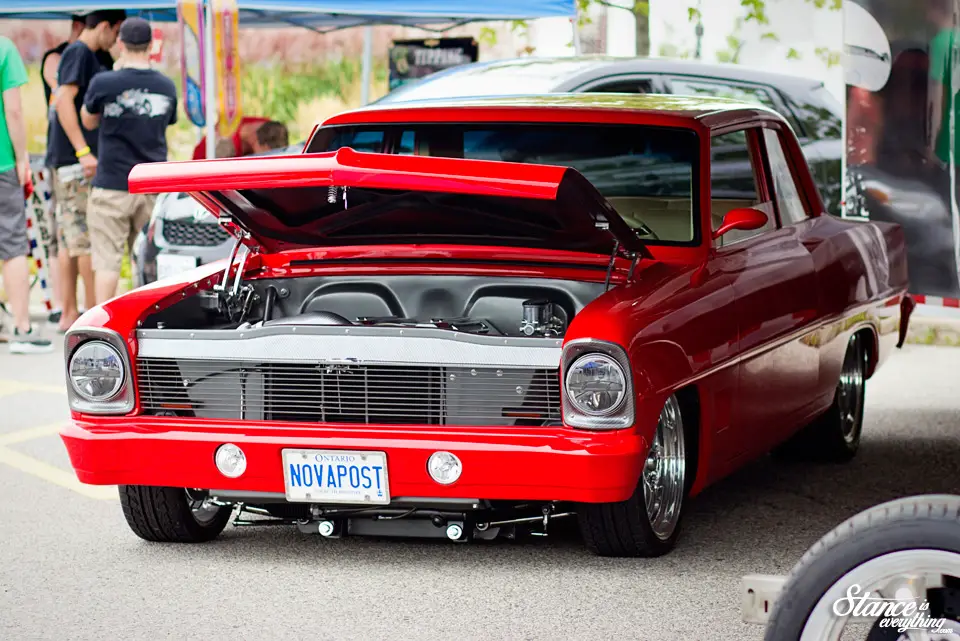 Hitman Hot Rods also supported this years show bringing their trailer, latest truck chassis and beautiful carbon fiber filled, LS powered pro touring '66 Nova.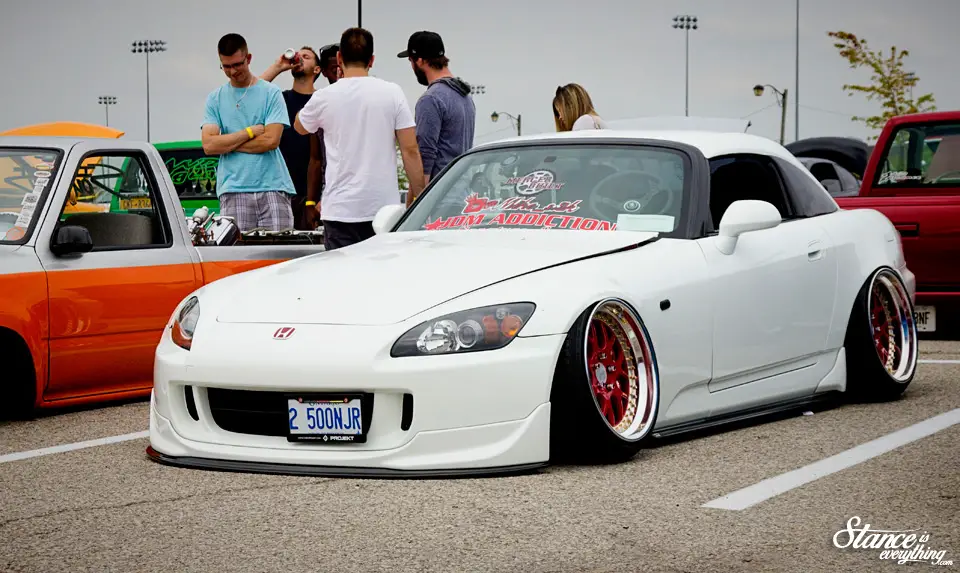 I wasn't super happy with the photo I took of this bagged s2000 at Importfest so I was glad to see it at Northern Showdown where the lighting was much easier to work with.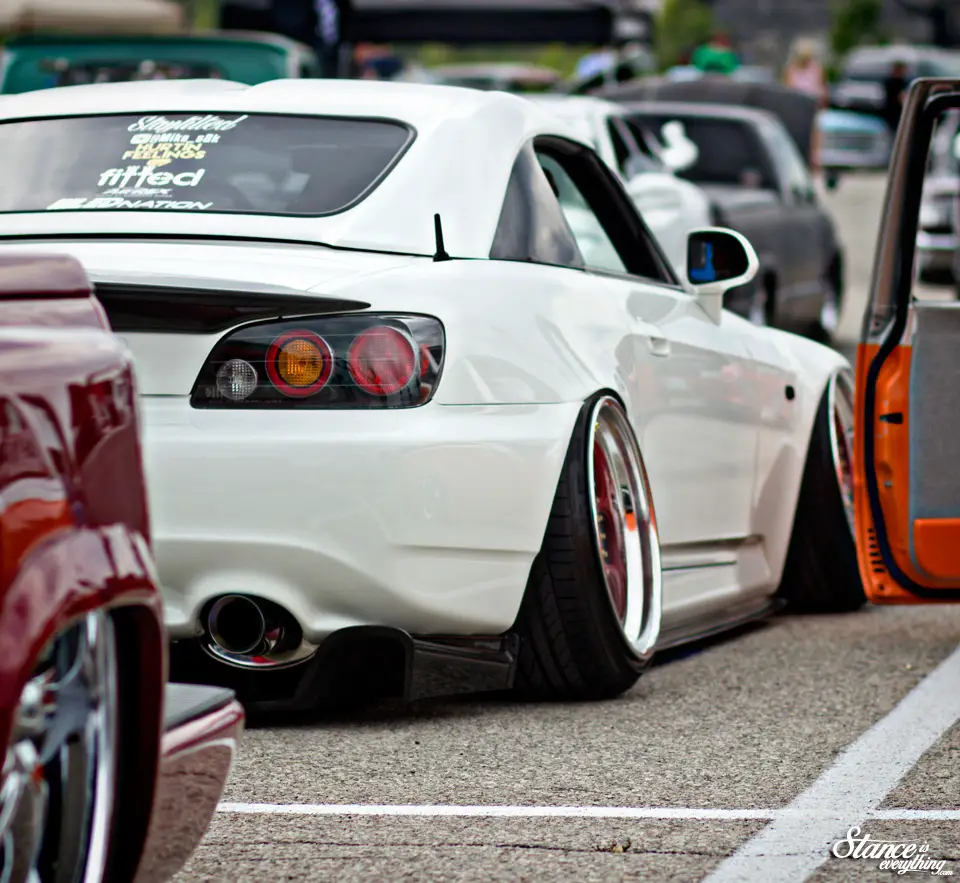 K3 Projekt is a brand of wheel I considered heavily considering for my car and they look great on this s2000. The red wheel faces work great with the white paint as well.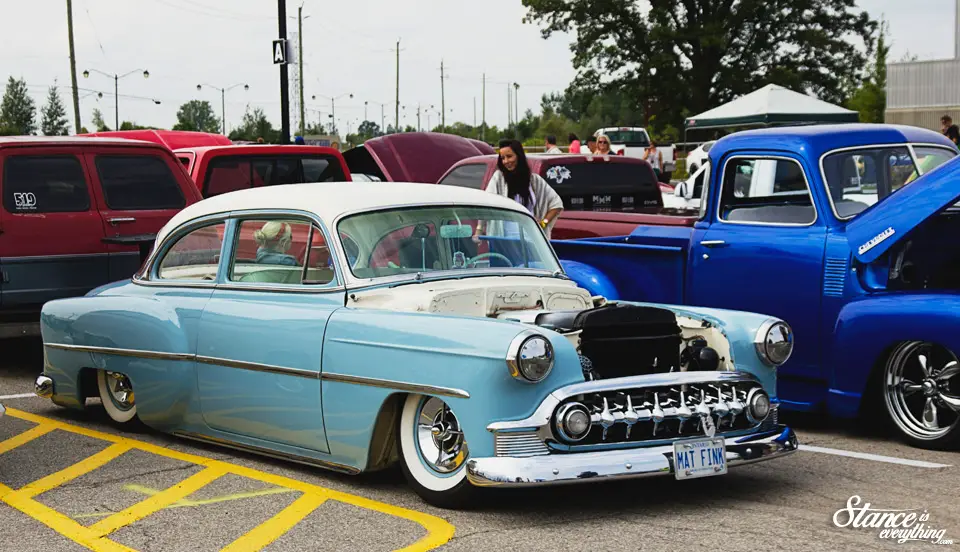 While I'm complimenting colour choices I must say the use of colours here is perfect. The bay matches the roof (and wheel wells!), which matches the white walls, which have an accent colour that matches the paint, flawless.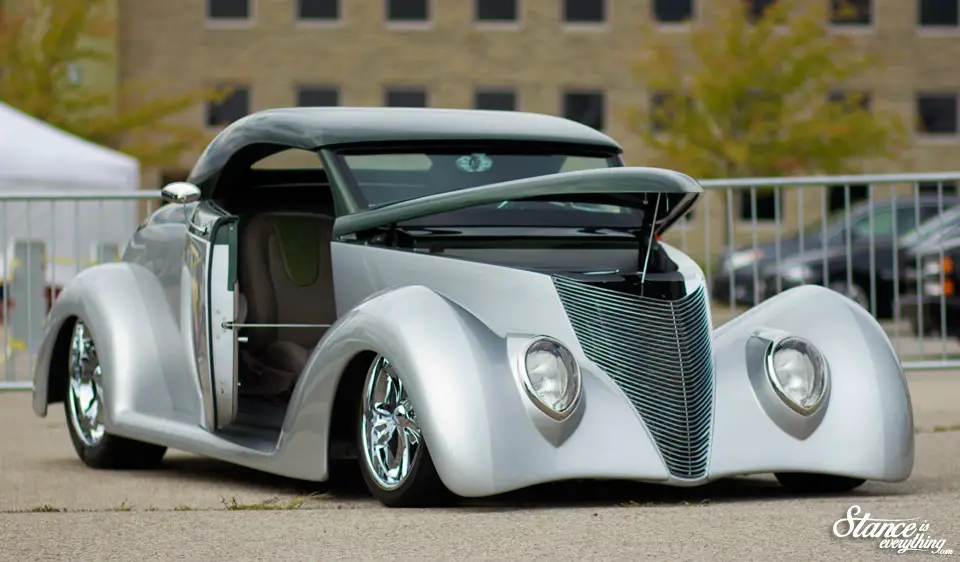 This custom street rod also employed a great use of a two-tone exterior pallet. I didn't get a chance to talk to the owner Gray from stillsteezy.com did and apparently this build is about 90% hand fabricated.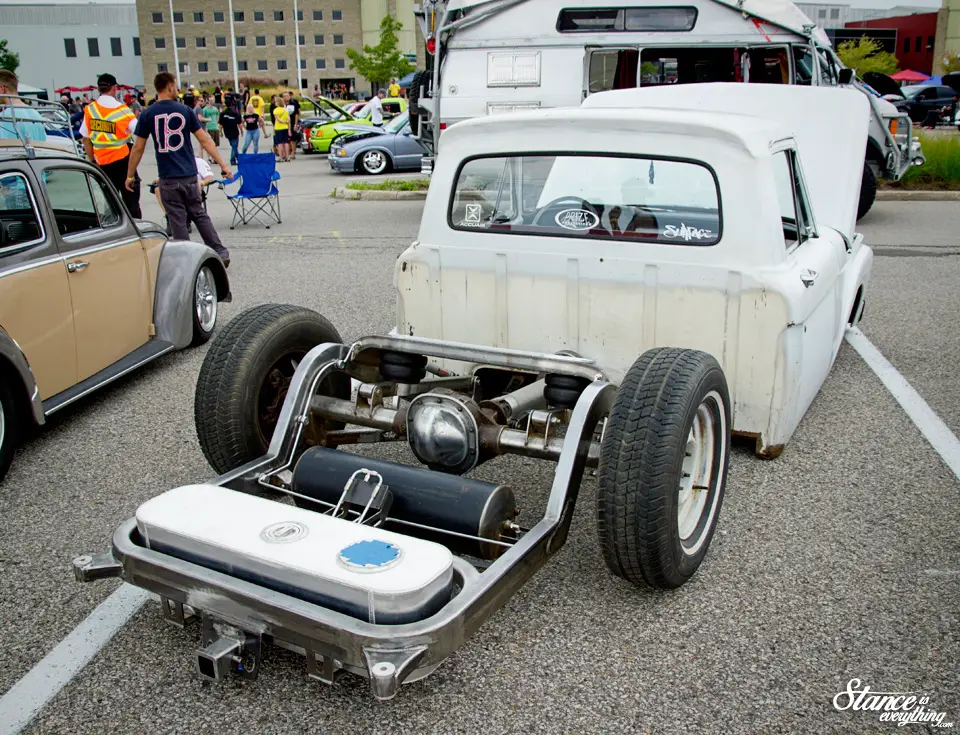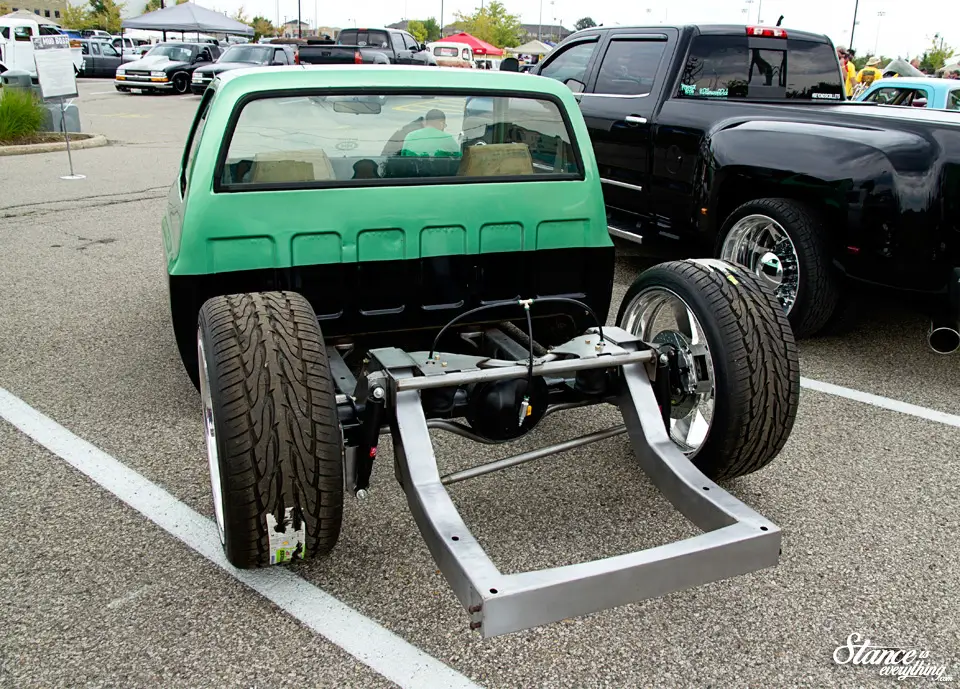 There's never any shortage of fabrication skill at Northern Showdown though, and that is what makes it one of my favourites.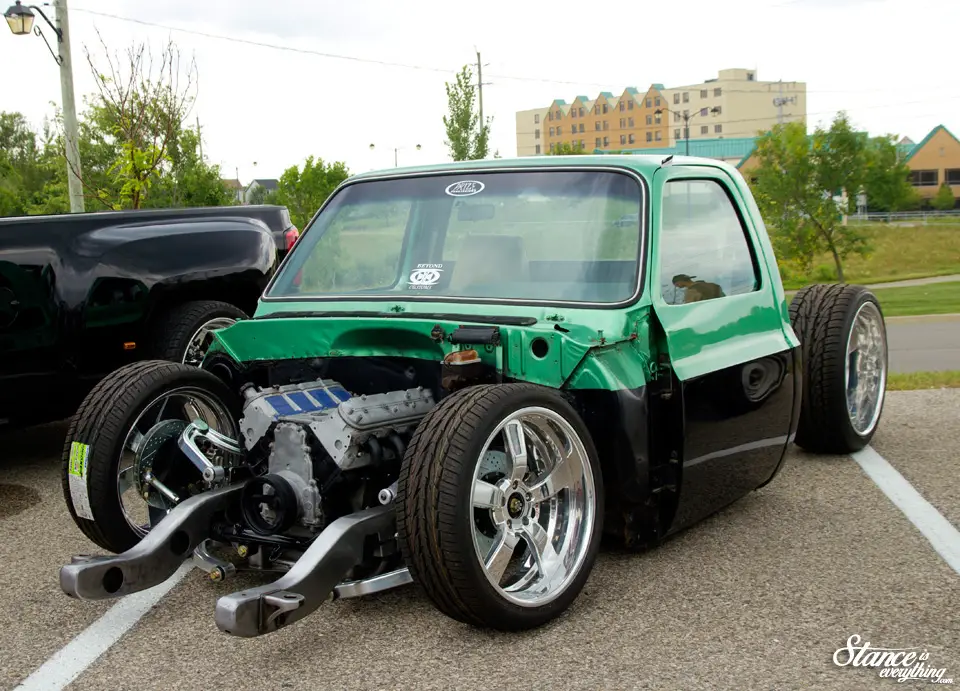 My apologies for not taking a closer picture but if you look close you should be able to just make out the billet upper and lower control arms.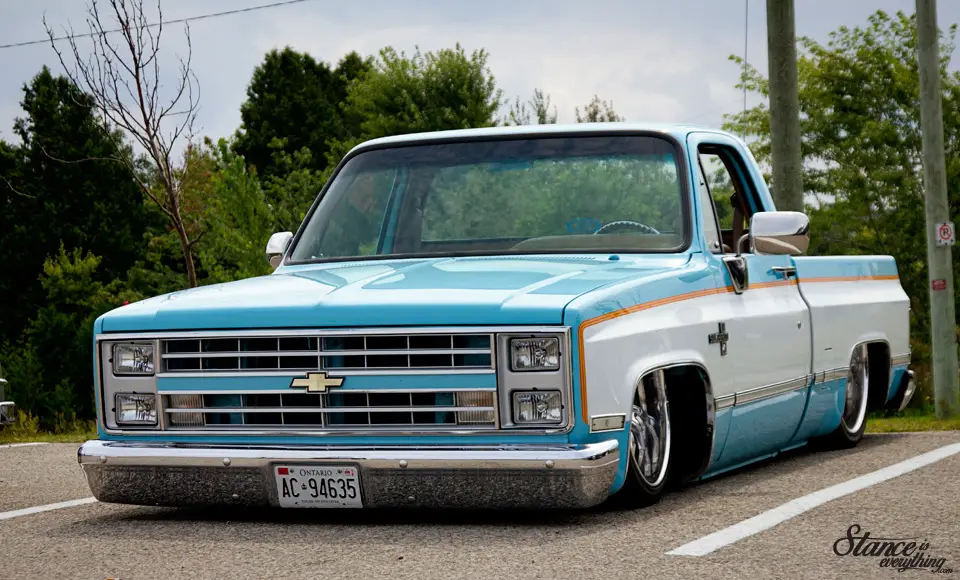 While the owner finishes up the green and black C10 he's got the truck above to cruise around in, which can't be all that bad.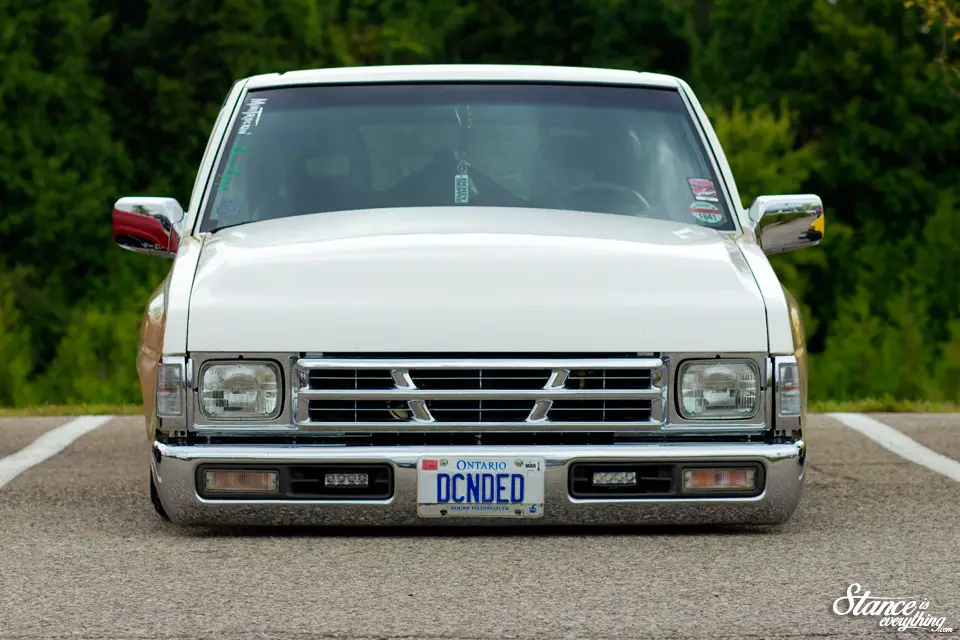 The owner of this truck might be onto something with his wheel choice.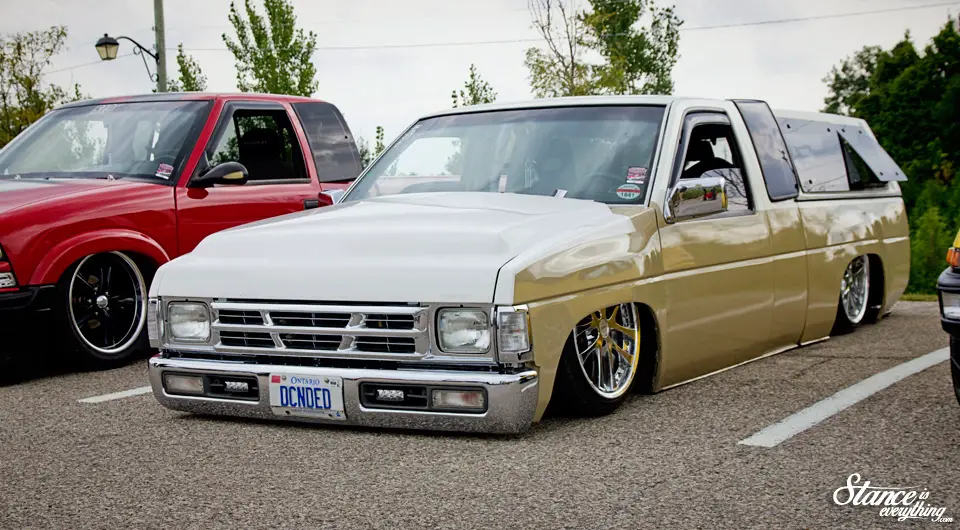 Weds in truck friendly specs can't be bank account crippling expensive and look way better than I ever imagined the would on a mini.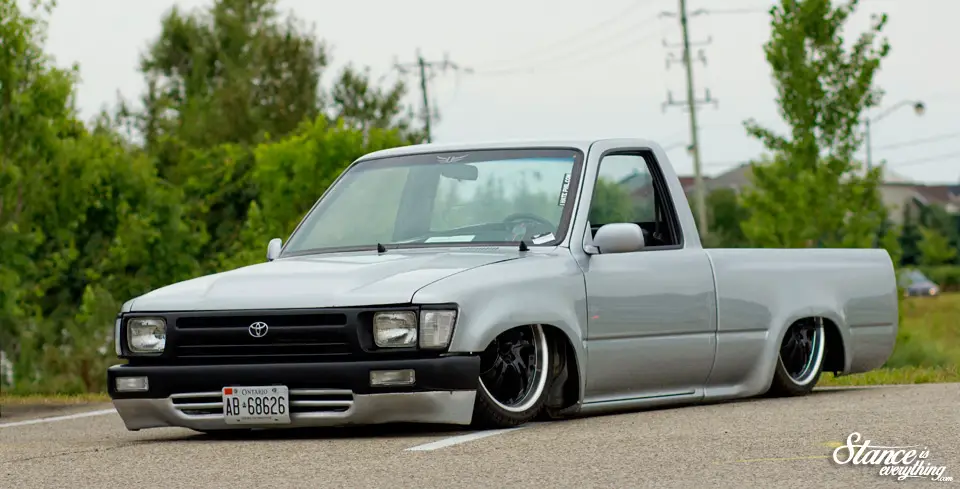 Chris Grantham kept his project Dool-Eh at home this year and brought out his faithful 1990 Toyota, a truck I'm pretty sure I saw for the first time back in 2009 or 10.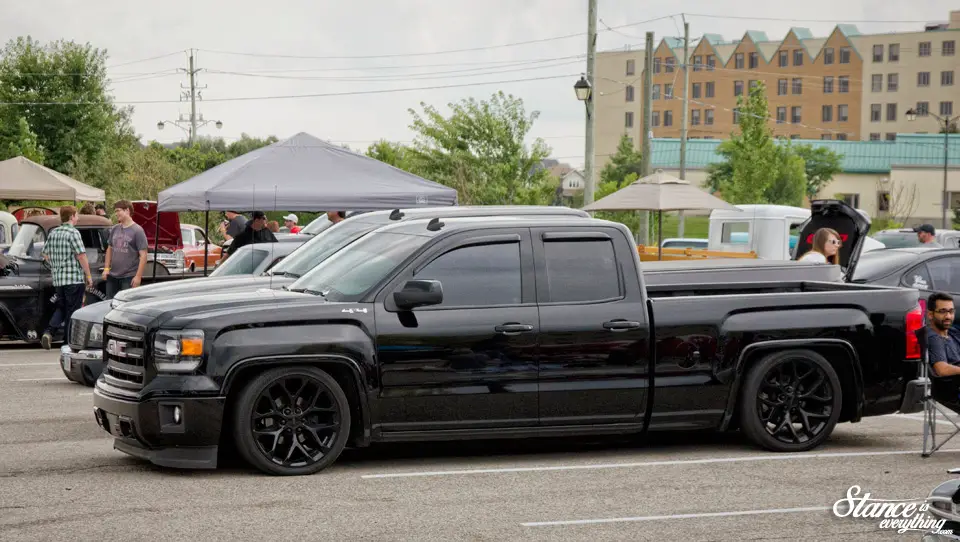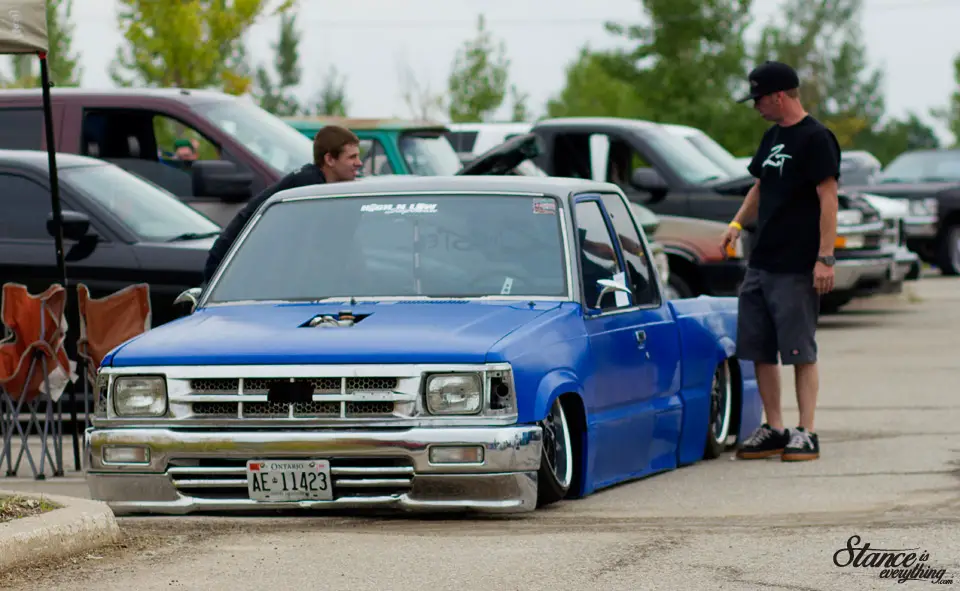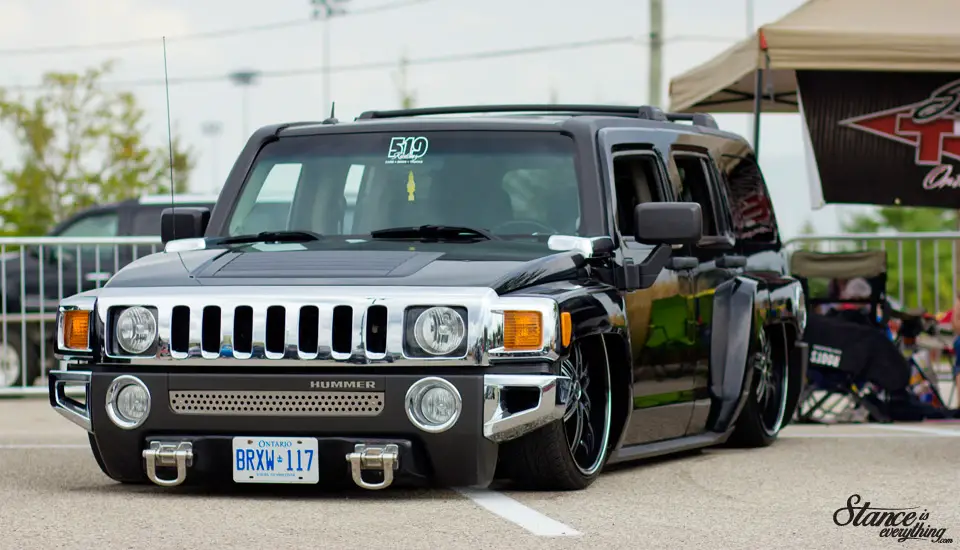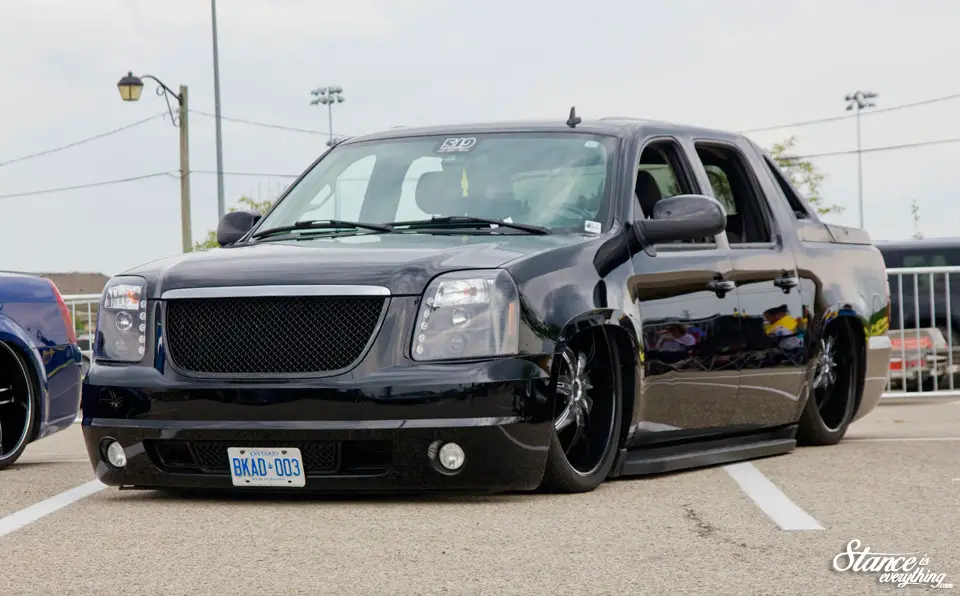 Other familiar trucks included Jeff's static Sierra, Craig's Mazda b2200, Cory's Colorado, and the 519 Kustomz built bagged and bodied Avalanche/H3 duo.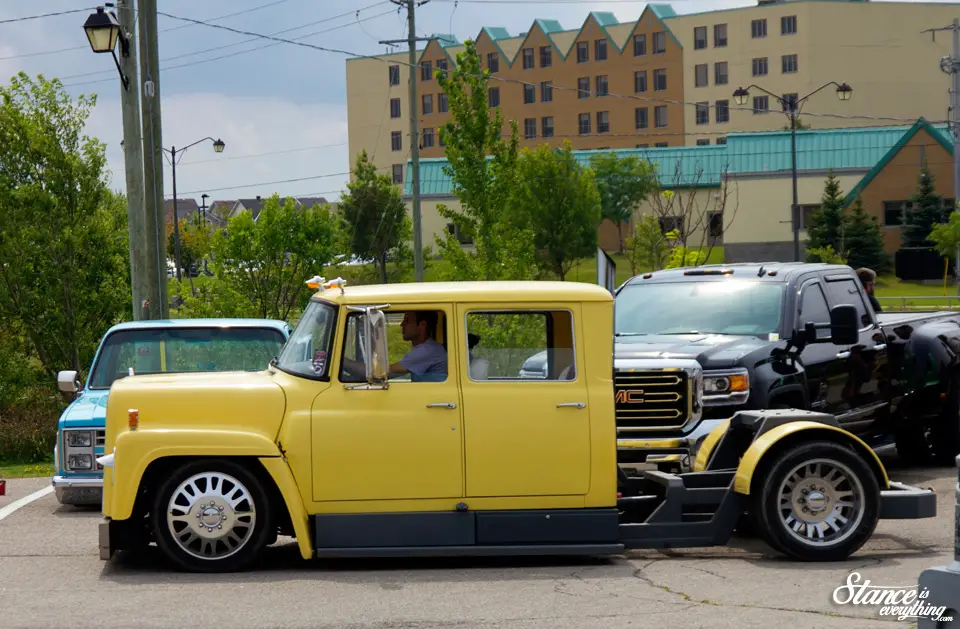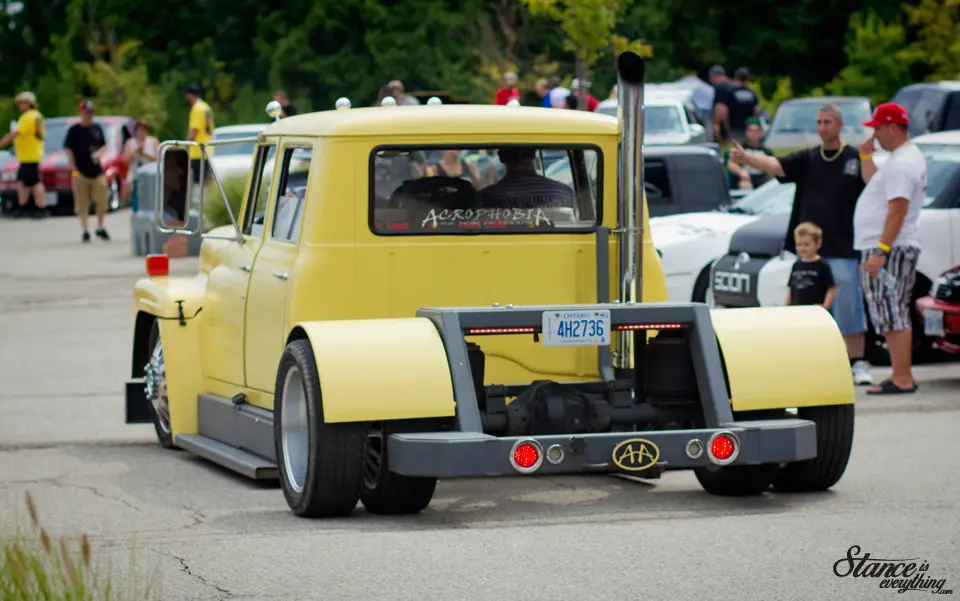 Of course Rob's International rolled its way through as well.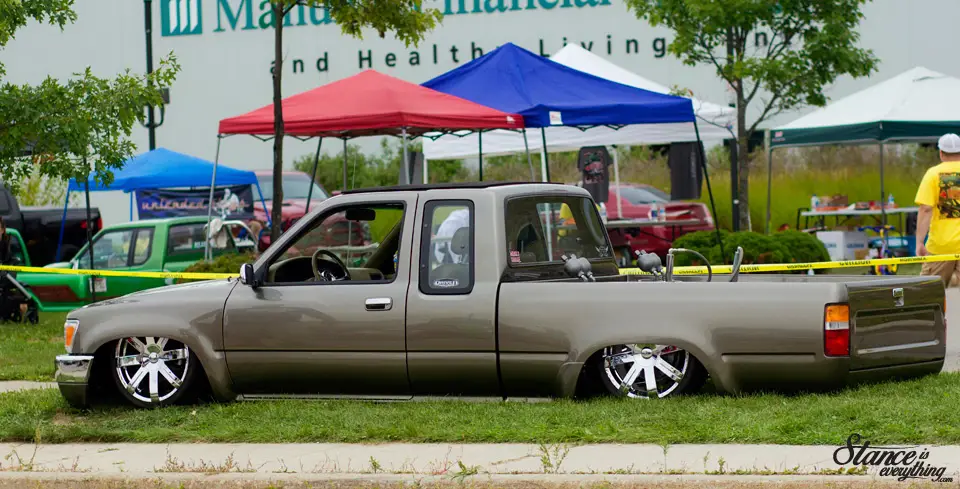 The Toyota above has been a lengthy project for its owner and Northern Showdown was one of, if not its first, appearance since a massive makeover. Unlike 97% of the trucks at the show this was on hydraulics not air ride.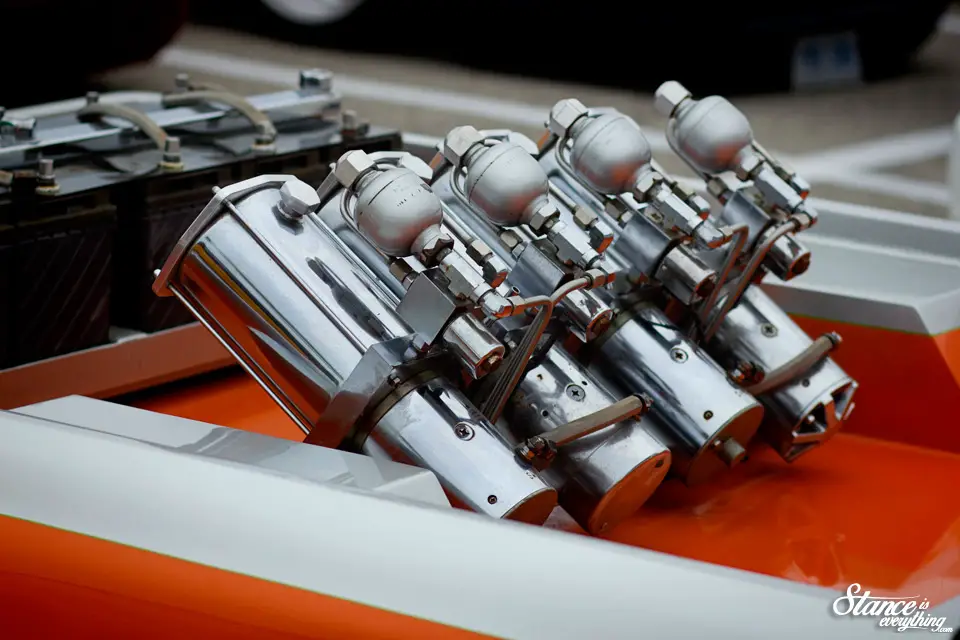 The set up above is in the back of Street Outlawz runner Billy T's truck which is a former Fallen Fantasies build if memory serves.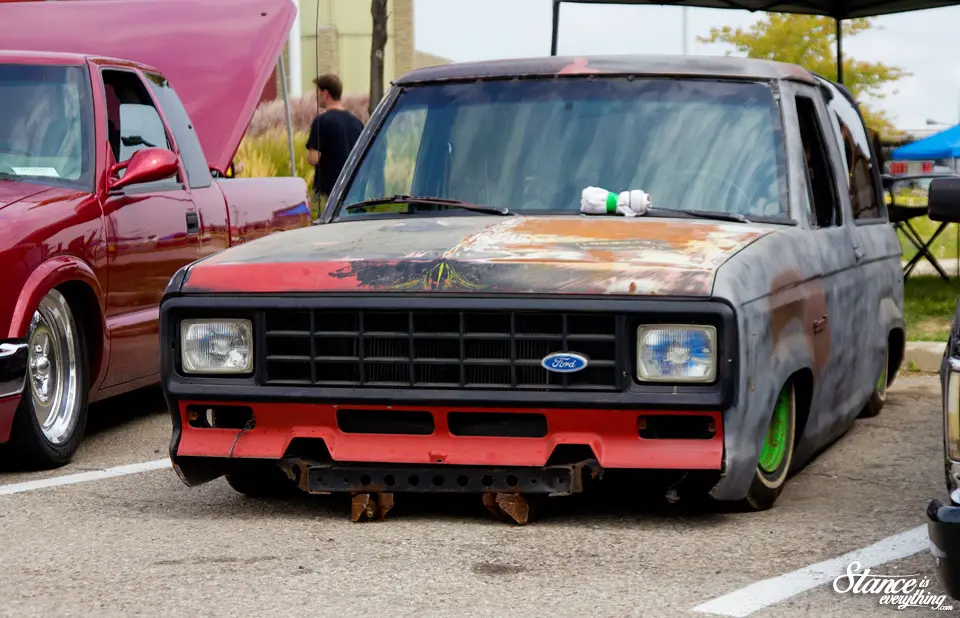 It's been at least three years since I've seen the Bronco above but I'm pretty sure it is (or was) juiced as well.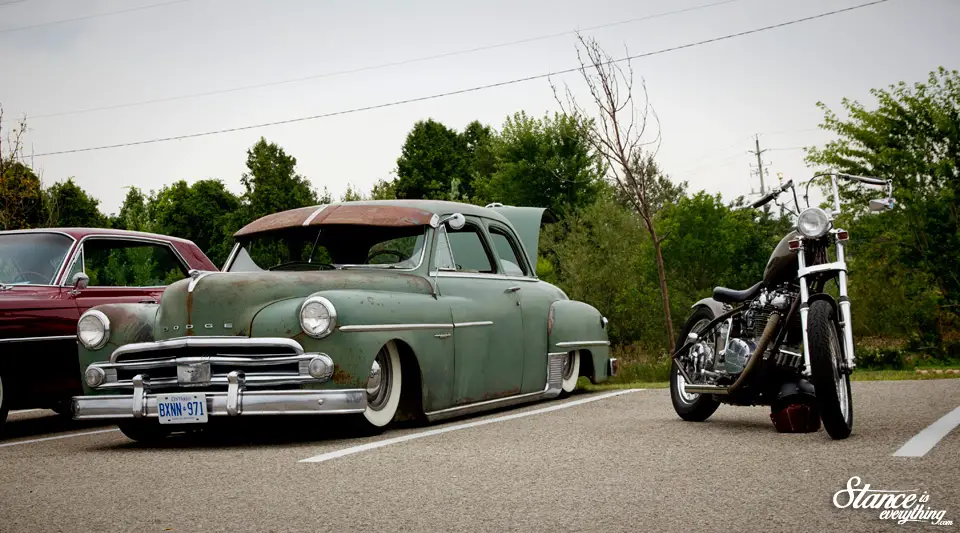 Matt tells me that he's put a lot of kilometres on his Dodge this year and considering I've seen it at three events in a row I believe it, that trusty straight six is serving him well.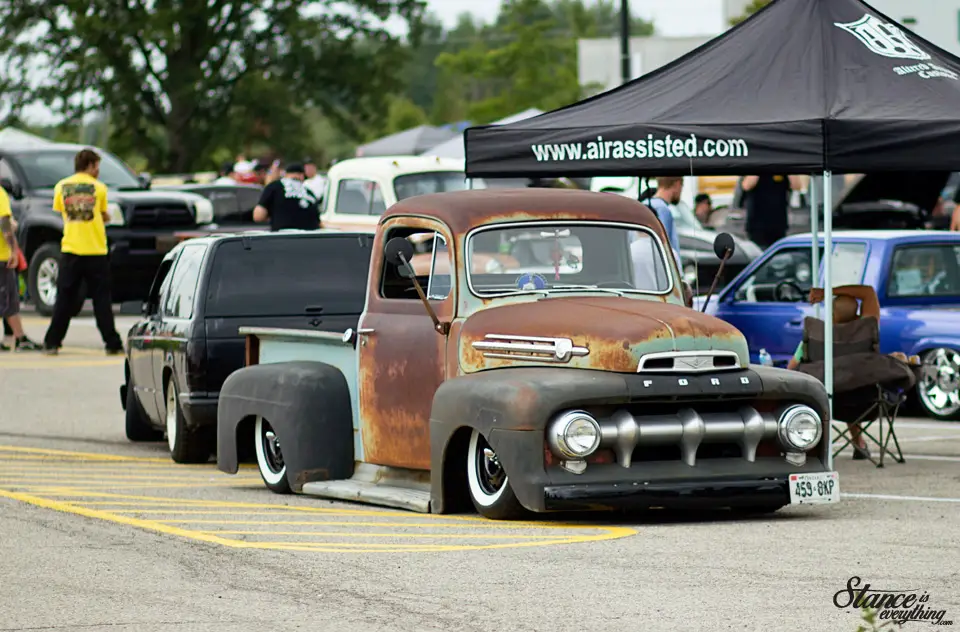 Air Assisted Kevin also seemingly puts a lot of road miles on his '52 as I've spotted it multiple times this year as well, usually in front of his tent.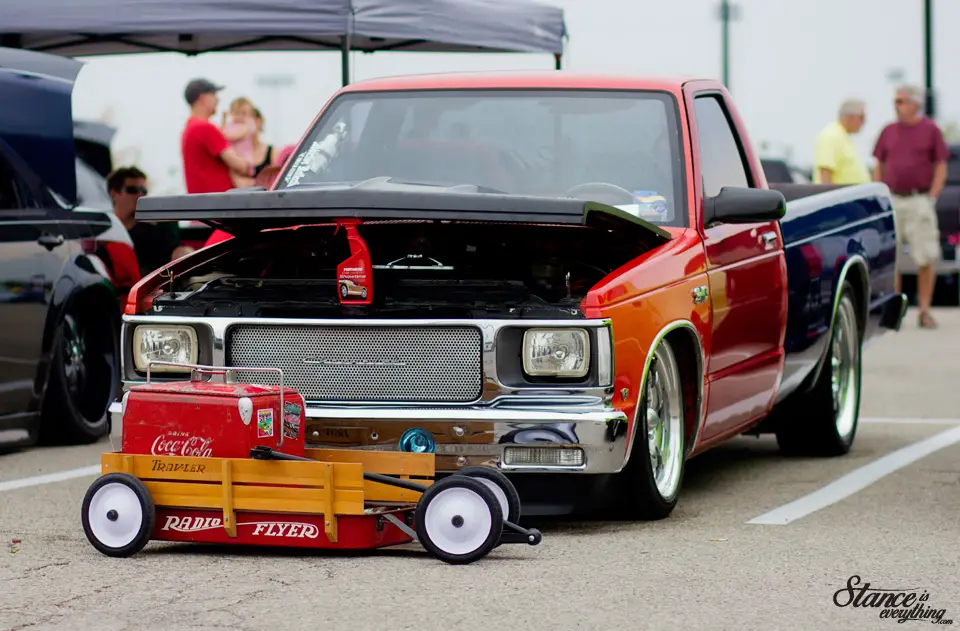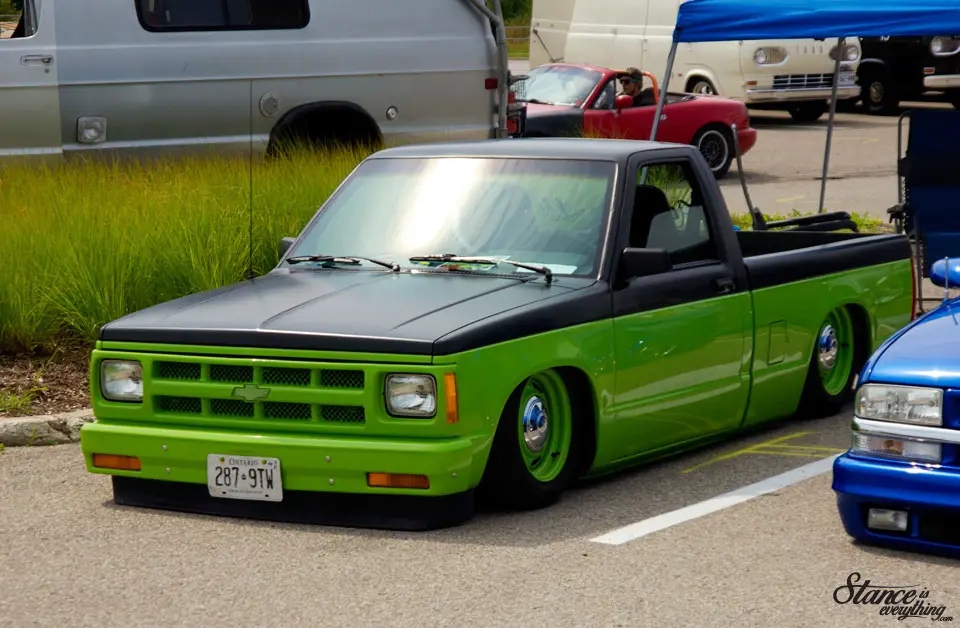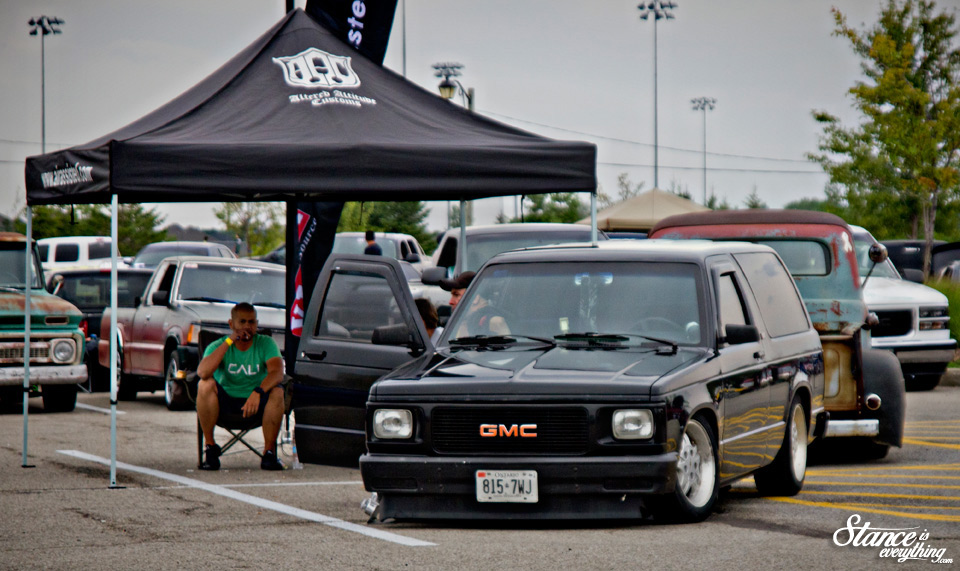 The square body S truck fan in me really liked the three trucks above. I'm currently on a Blazer ban from the wife so don't expect me to get back behind the wheel of one any time soon, but luckily there were a few advanced design trucks at Northern Showdown to keep my eyes on the prize.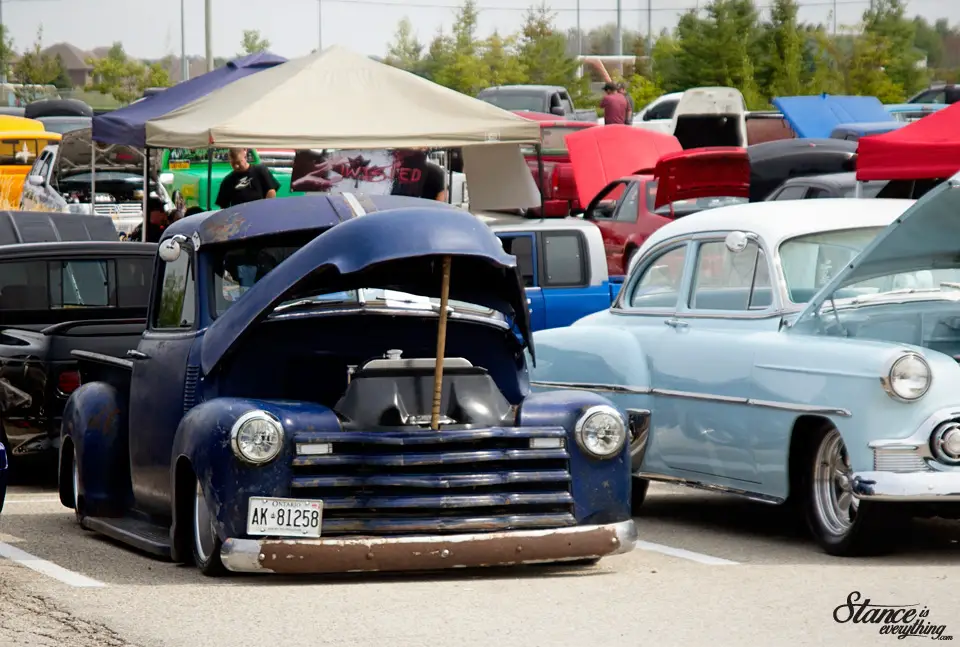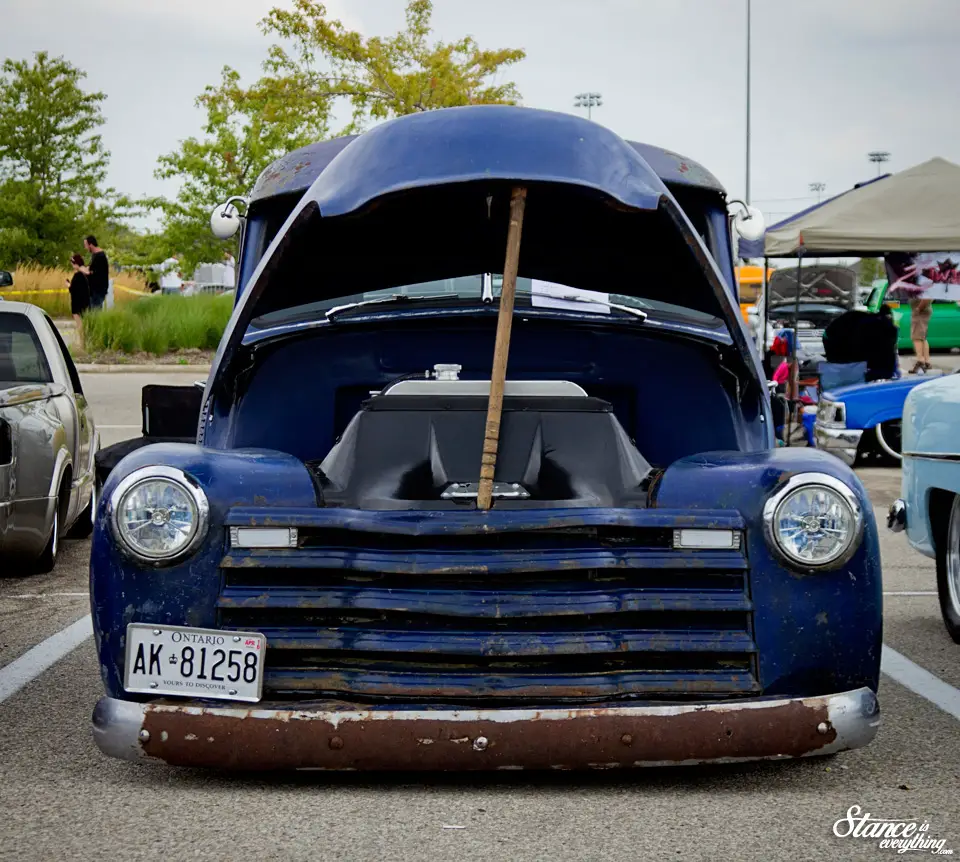 Matt, the owner of the truck above, recently got his on the road after about a ten-year build and I didn't get a chance to talk to the owner of the truck below but it's got a couple of the same styling cues I have in mind for my truck.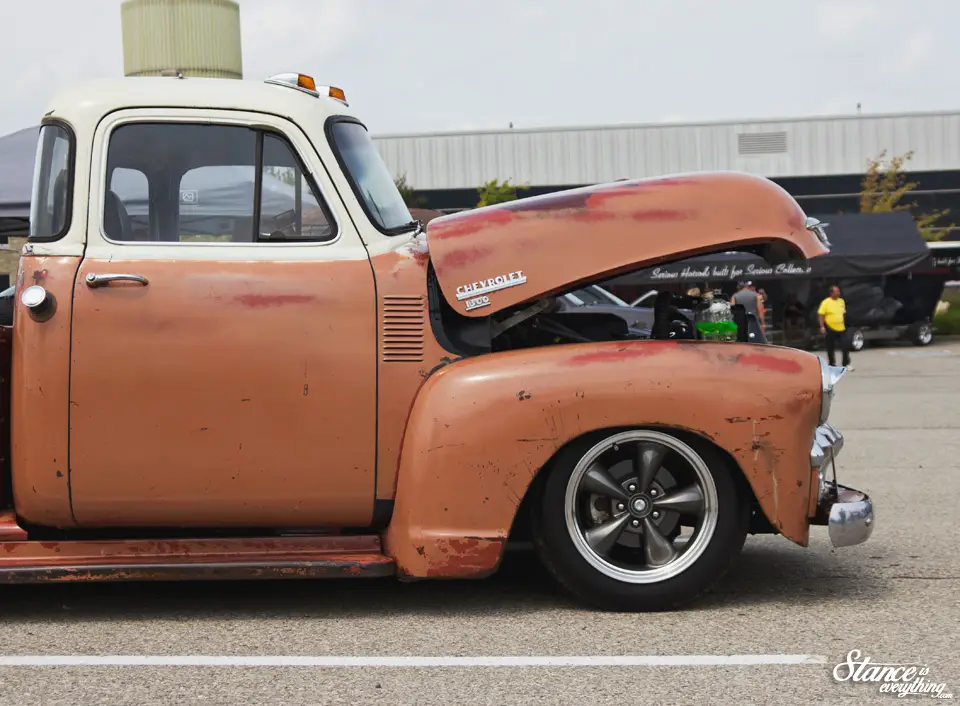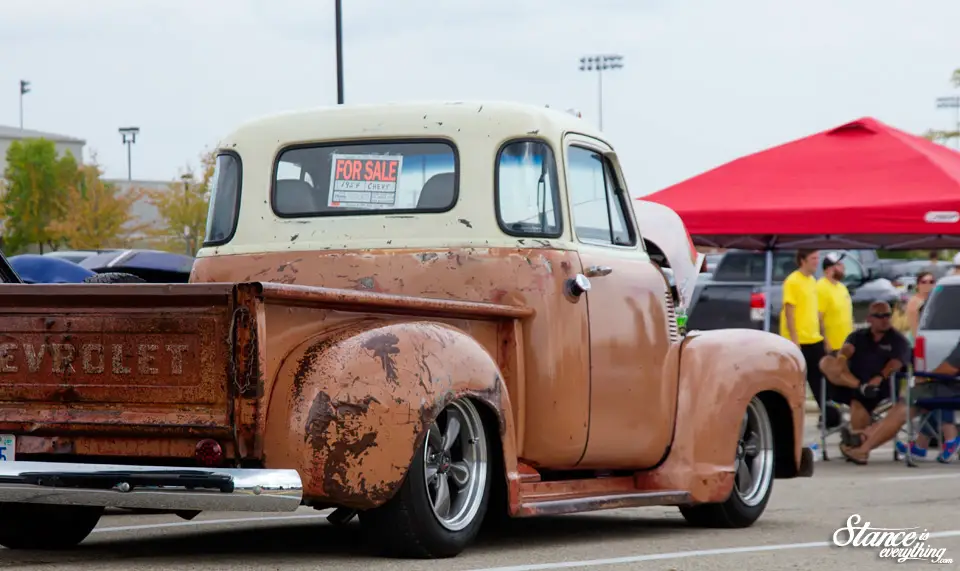 This Ranger below was pretty unique, meshing 50s styling with that from the 90s into one truck. F100 meets Ranger, what do you think?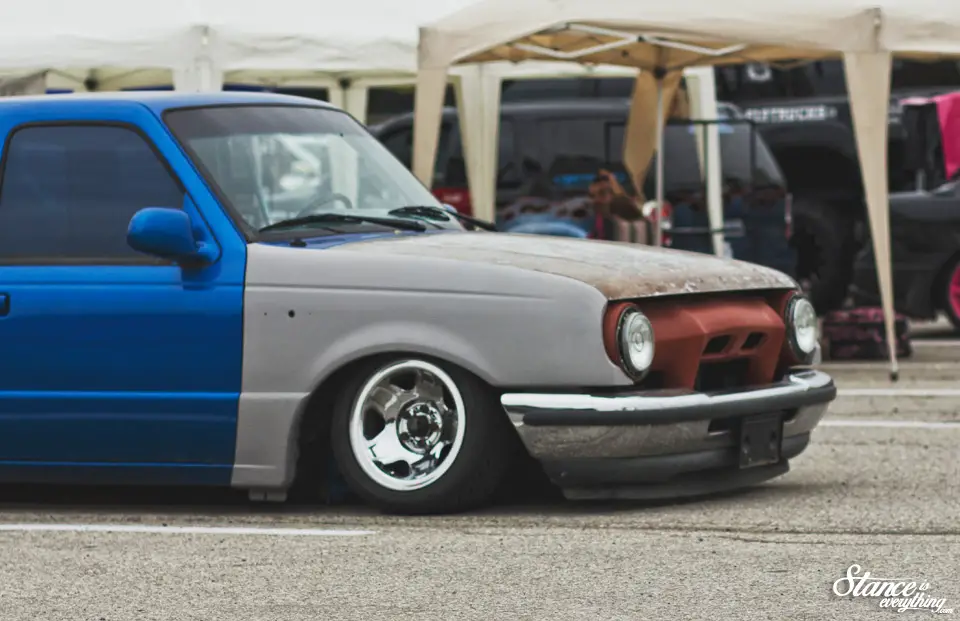 Ash Pratt of Ground'd Kustoms brought out the back half of his current project.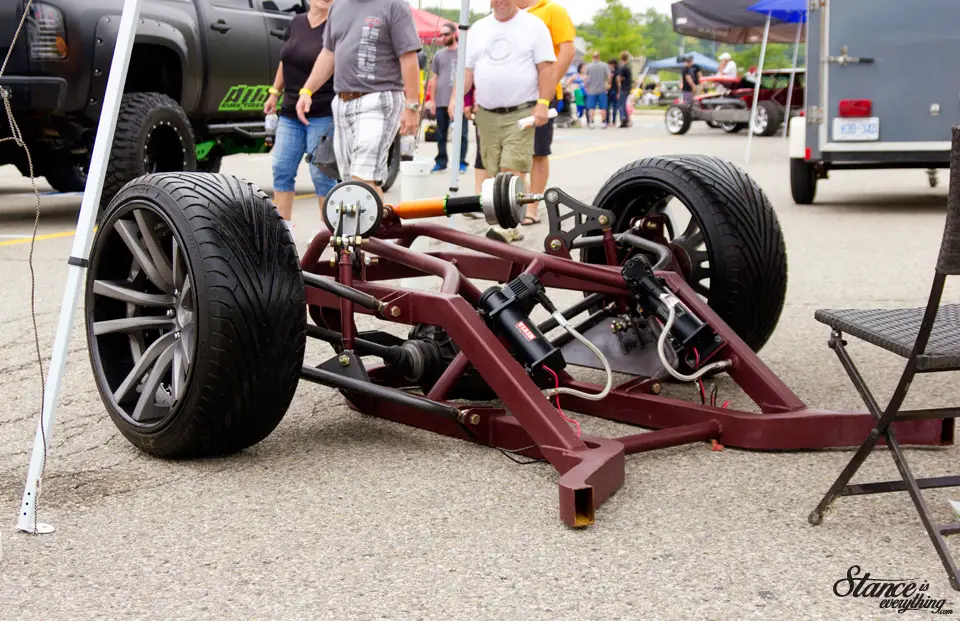 This chassis, which will also double as an air tank, is destined to go under a 2004 Dodge Dart if you can believe it.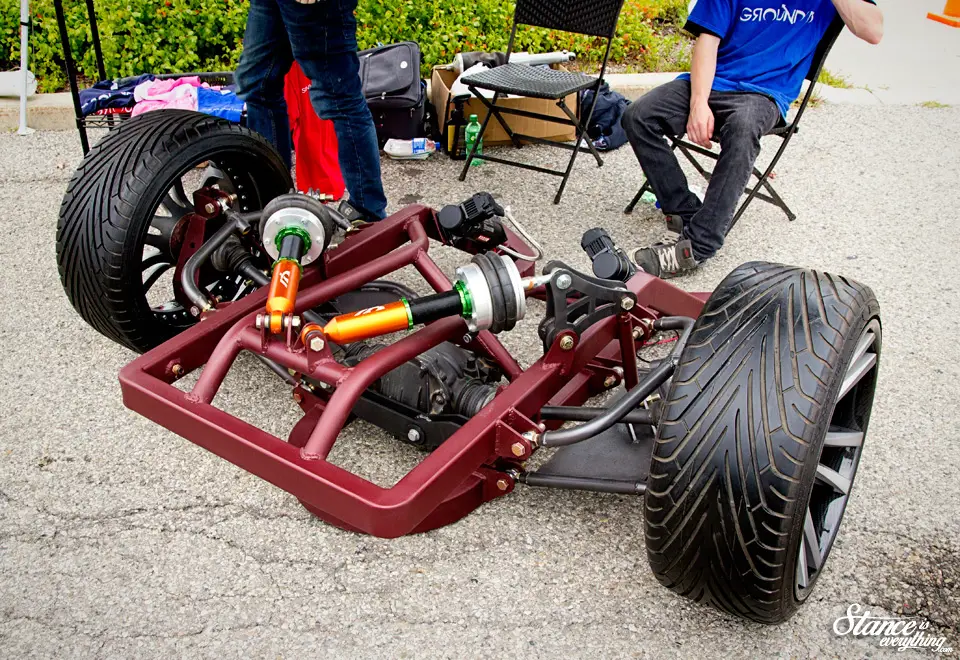 The completion date for this project is next year's SEMA and the car will be a two door turbo charged, hemi-powered, vehicle by that point.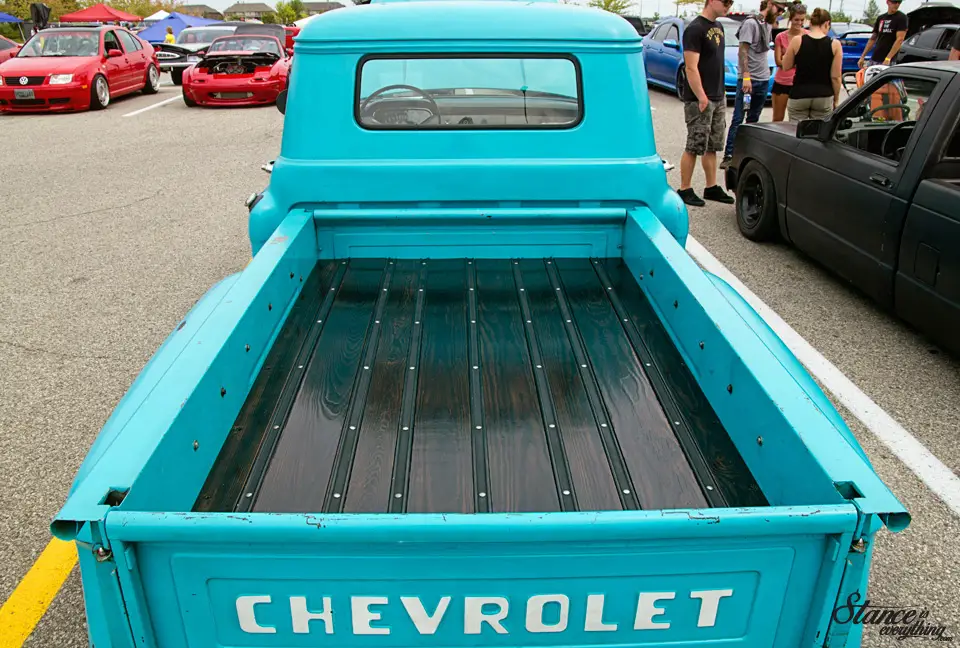 Mike's truck won best classic at last years show, and this year he changed things up a bit by cleaning things up in the engine bay and installing a beautifully dark stained bed floor.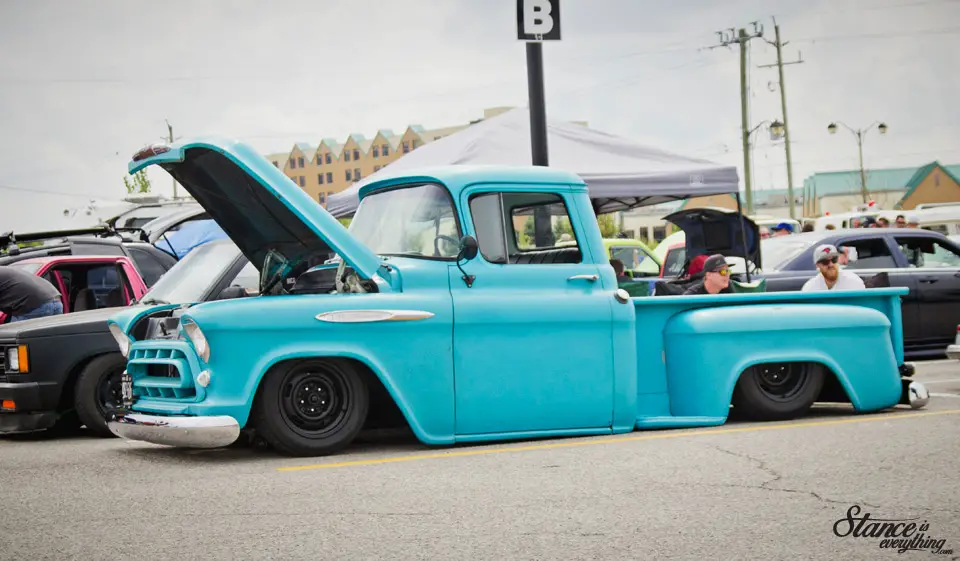 He's actually got the truck up for sale on ebay now as he turns his sights to a new project.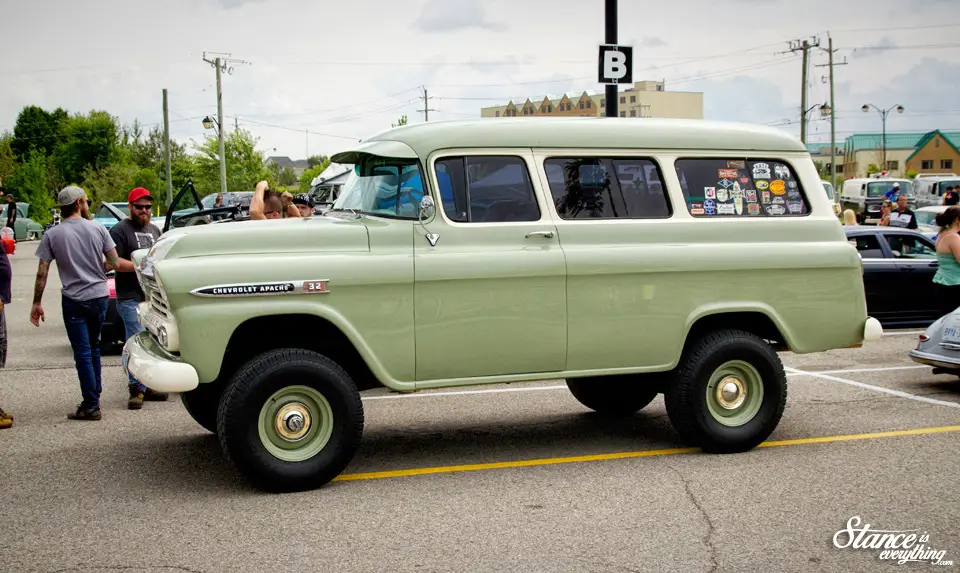 Interestingly enough when Mike left a truck almost the exact opposite of his truck, but no less clean, replaced him.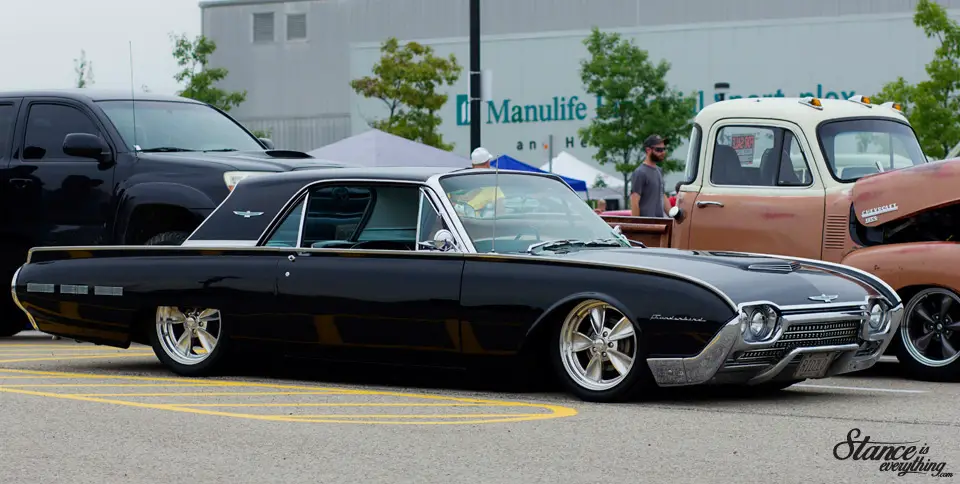 Arriving shortly after the 'Burb was this incredible Thunderbird.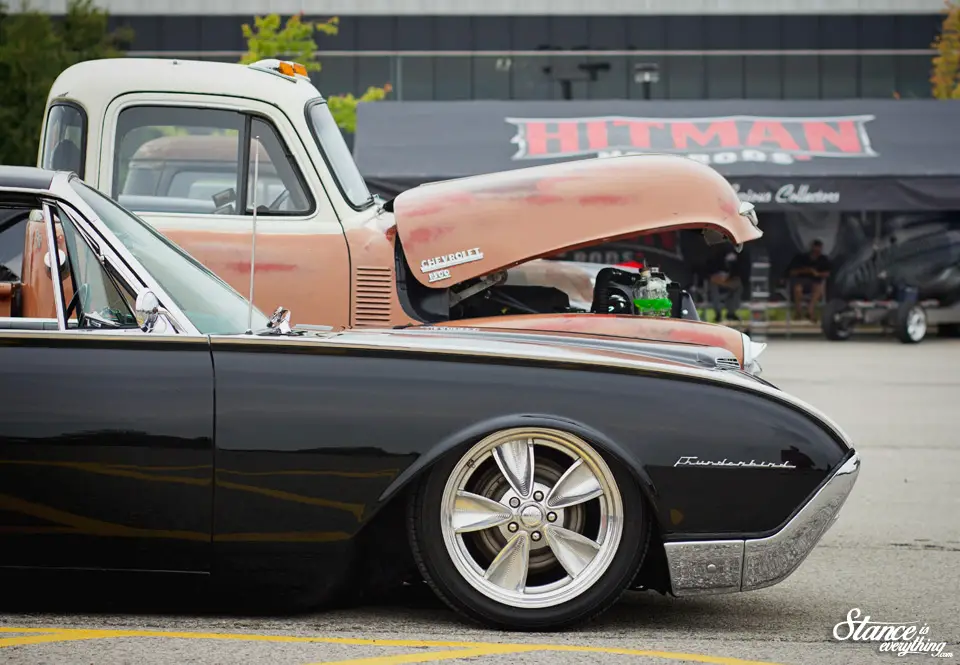 I'd argue as far as Thunderbirds of this generation go it doesn't get better than this.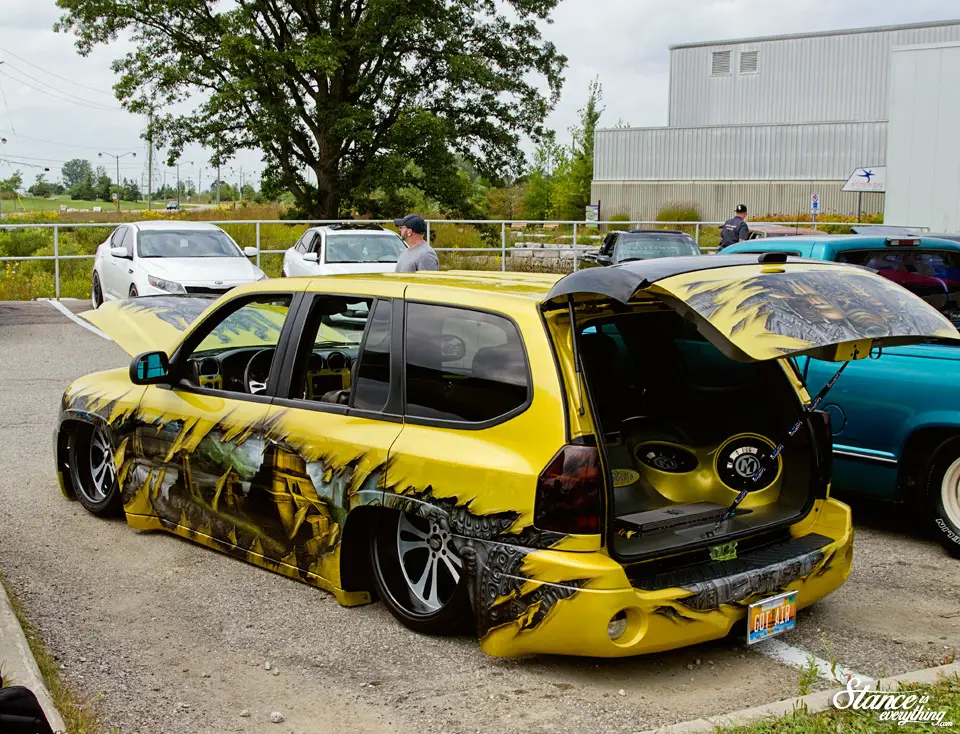 Representing from across the border this Envoy had incredible air brush work applied to it.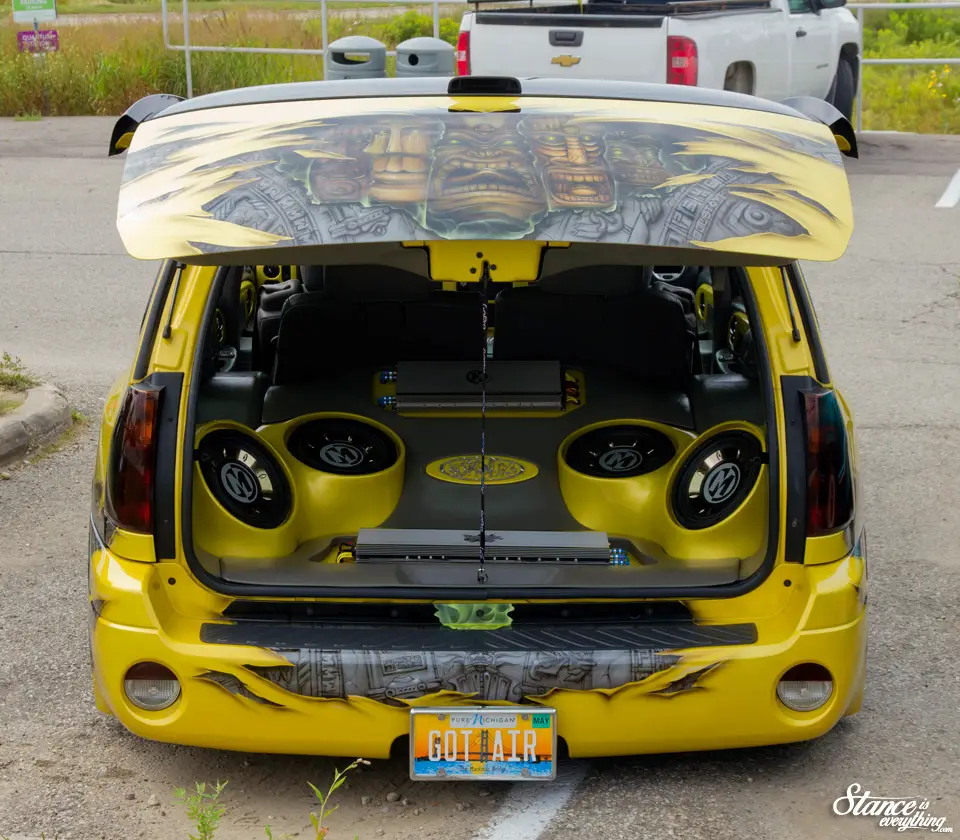 Looking like it rolled straight off a cover I came to learn on instagram that this truck never sees a trailer, and seemingly never rides too high off the ground. Doin it right!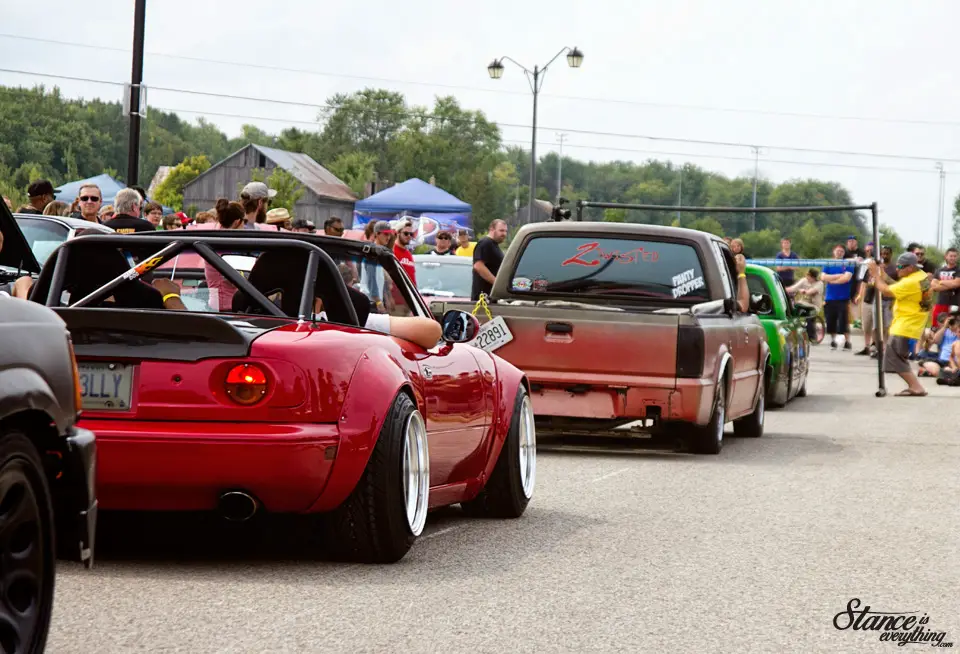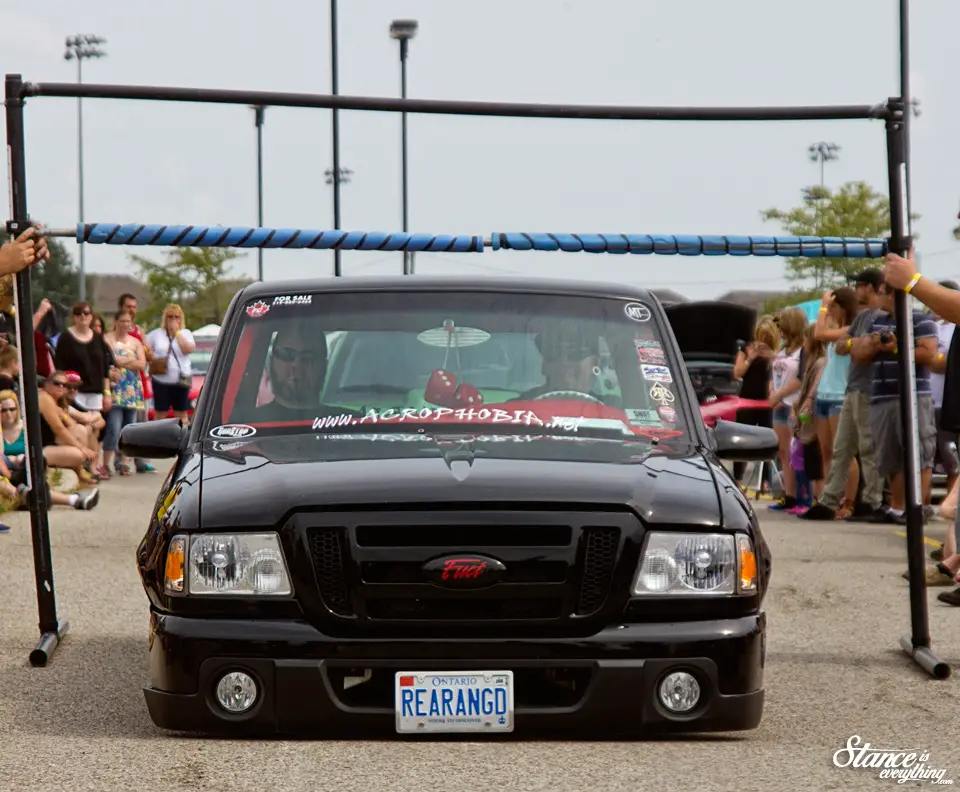 Like last year this years show also had the perquisite limbo contest and I'm not exactly sure why but the participation numbers of limo contests at truck shows always seems higher.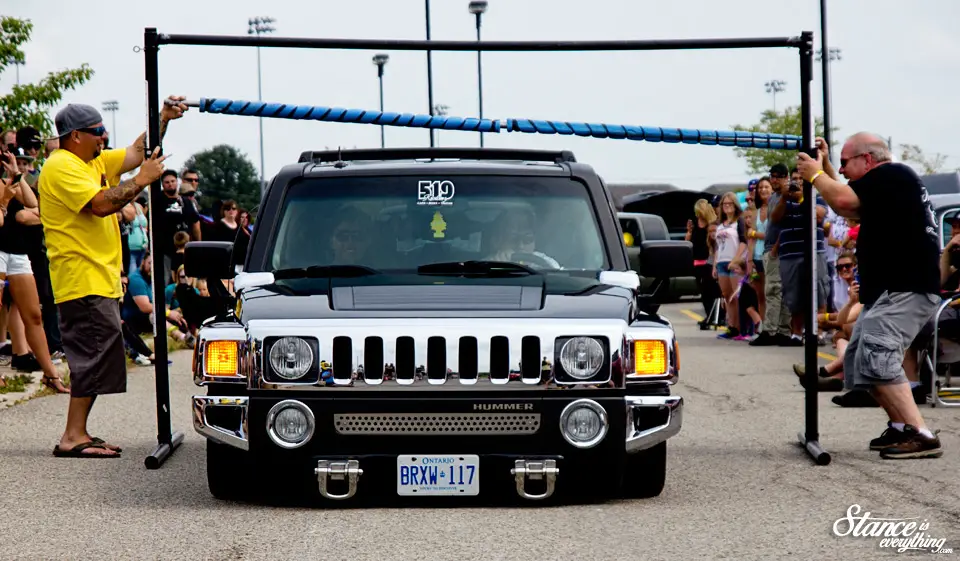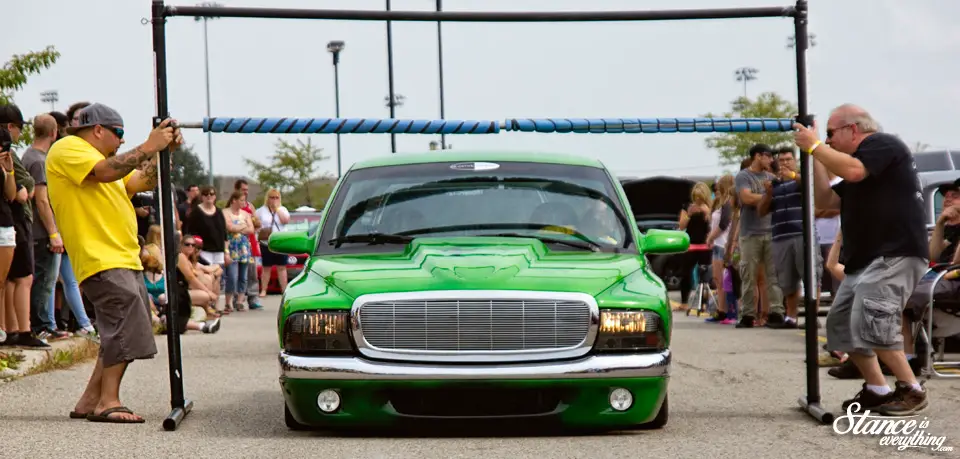 Perhaps it's because most trucks can drive really low without risk of significant damage where as a lot of cars (especially those with aggressive fitment) would be left with a hefty body shop bill if they ever dared roll near or at 0 psi.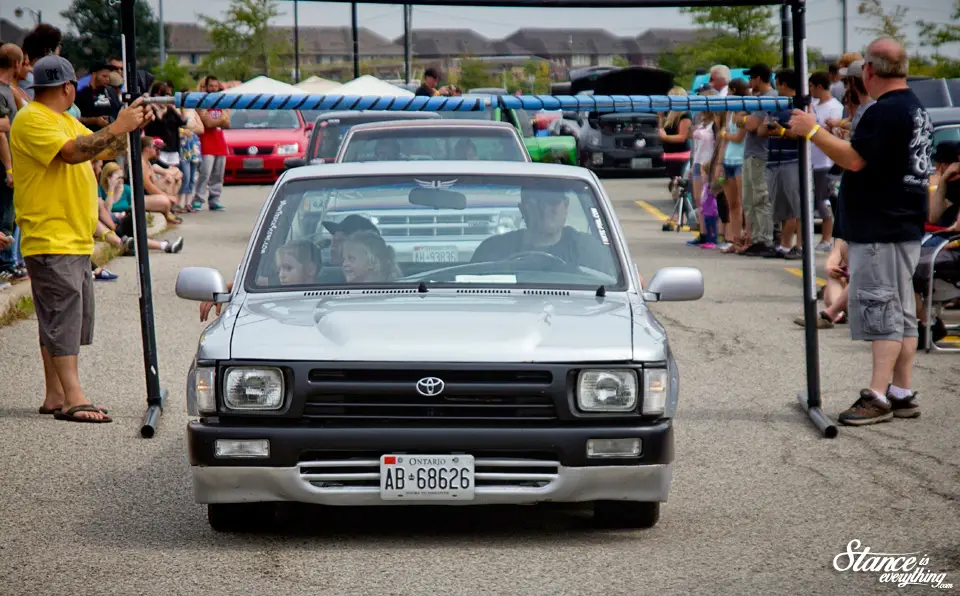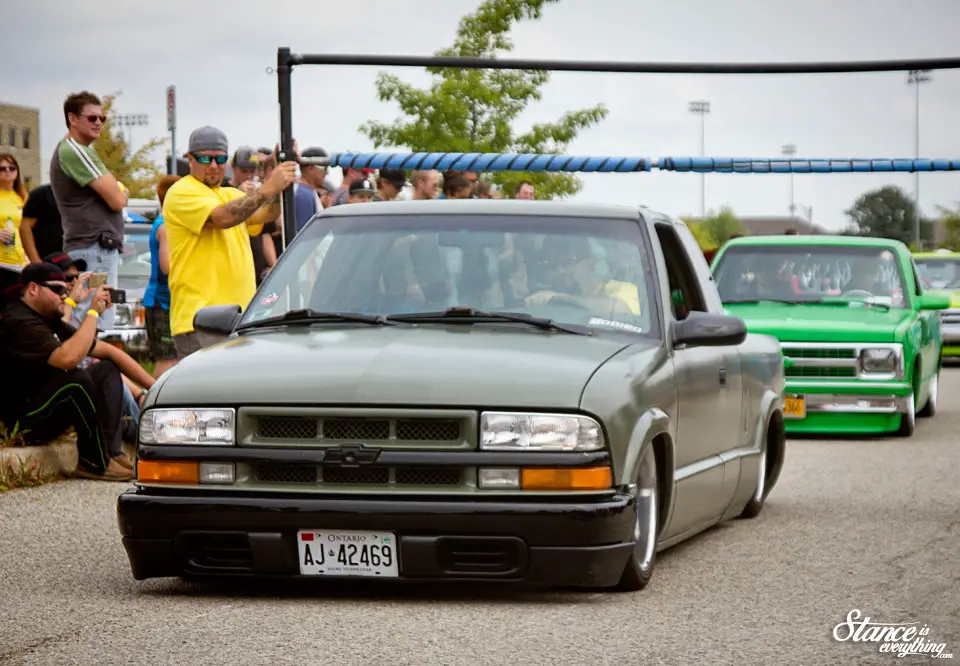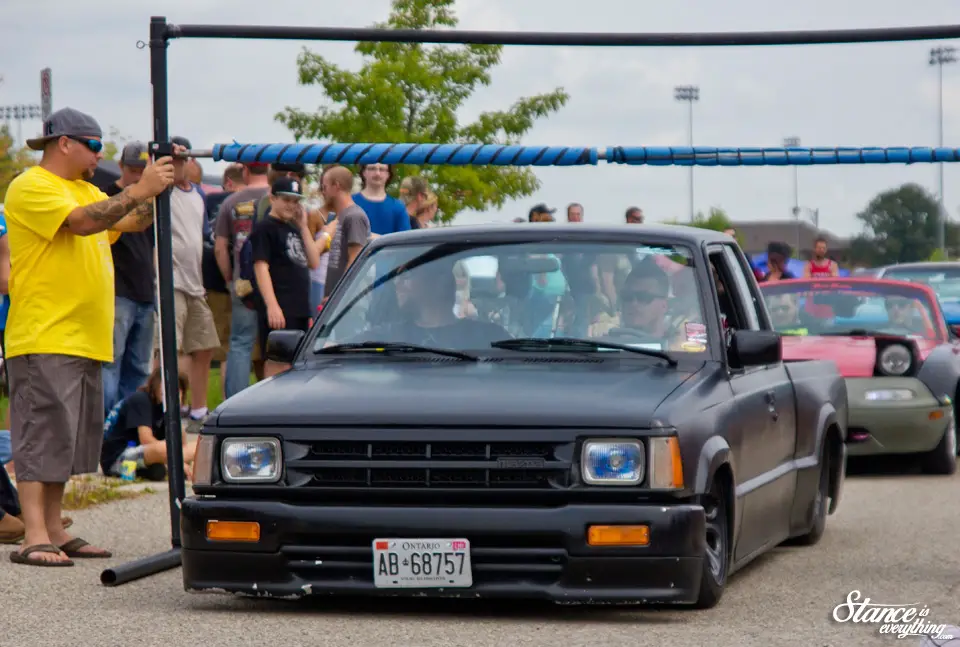 That said this was an equal opportunity limbo contest and a few cars did sneak their way in, including the Miata below which I assume won I because Miatas always win.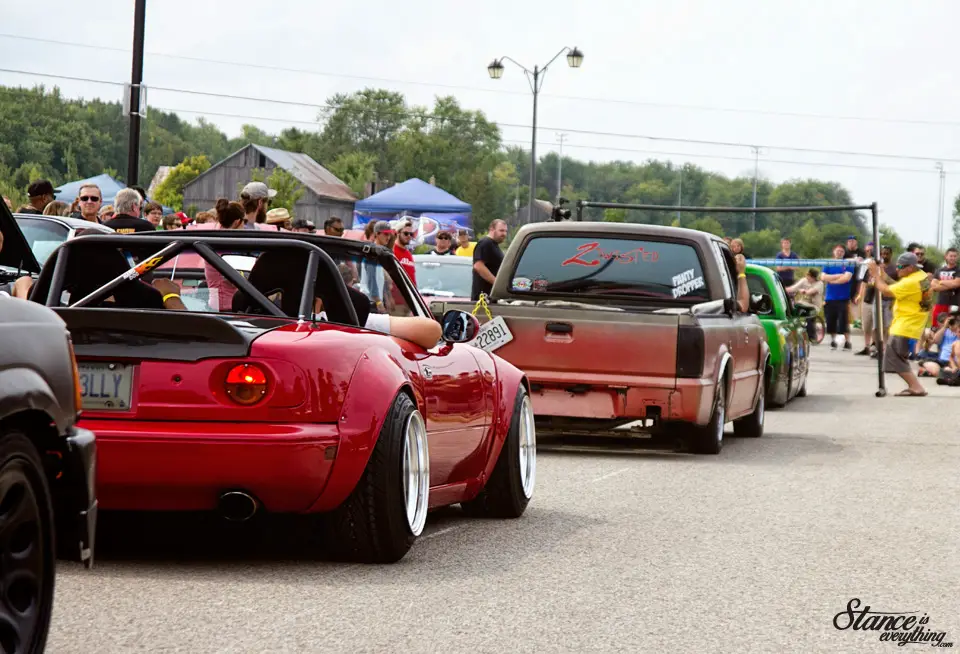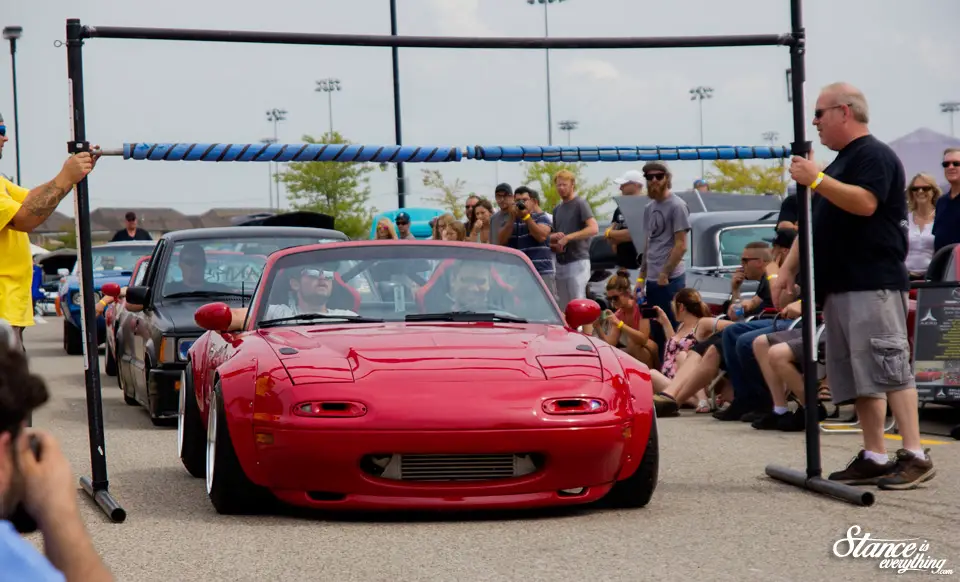 I'd never seen this particular Miata before so I took a look at when it was sitting still and boosted,flared, and sitting on Work CR-01 wheels it was a well put together build.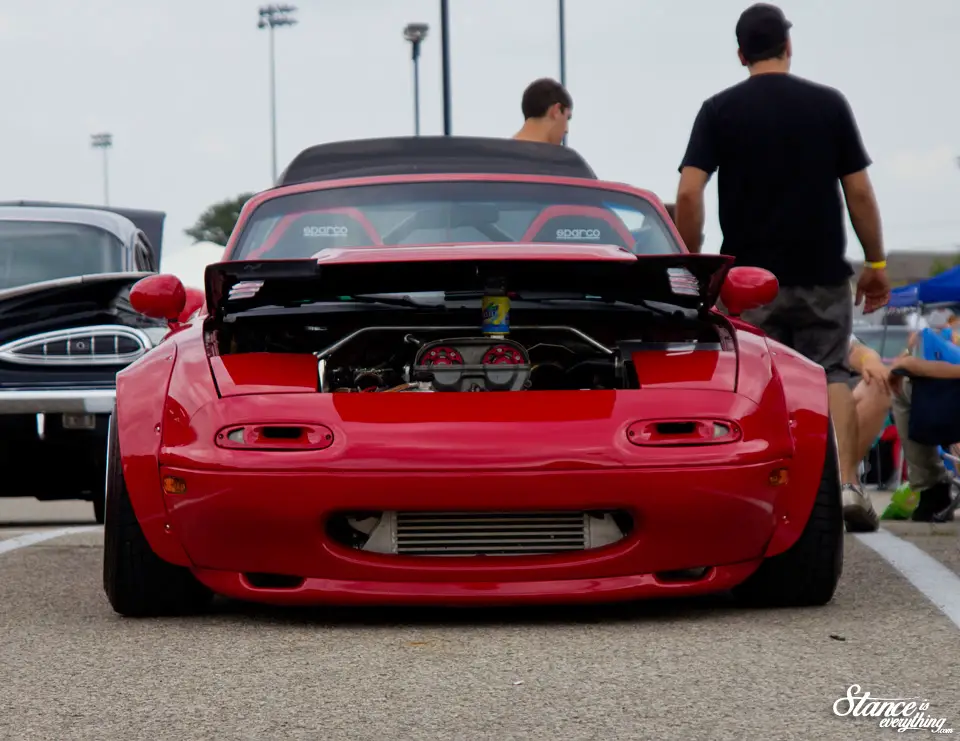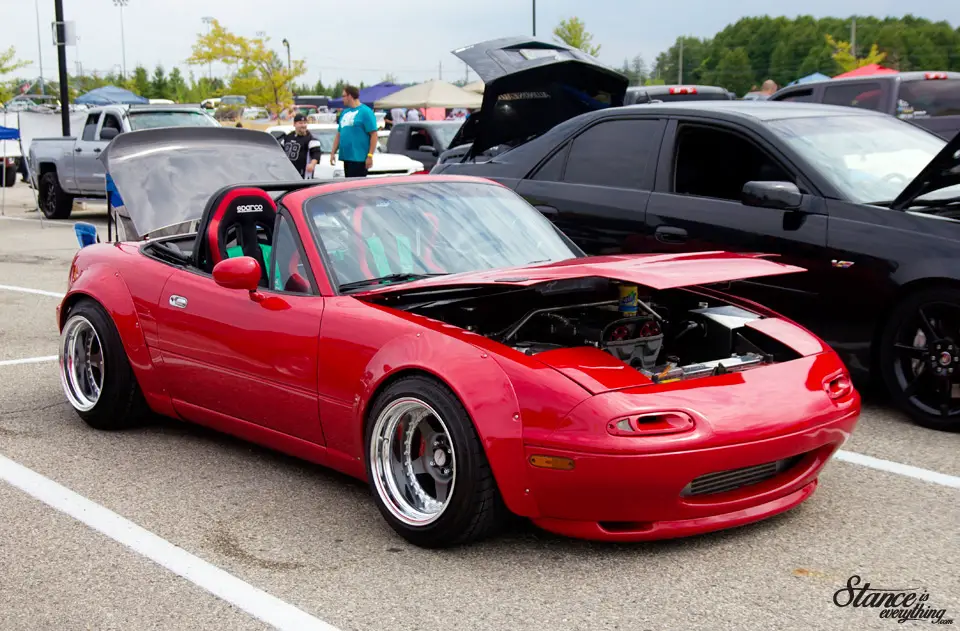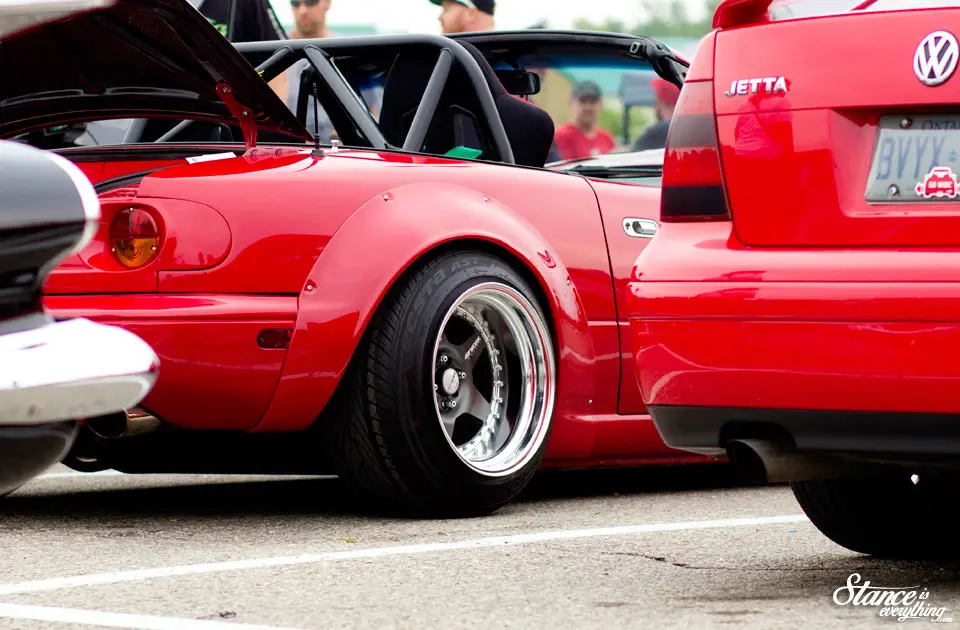 The car above was not the only red Miata at the show worth a look, this NB was showing off its turnkey Flyin Miata LS swap.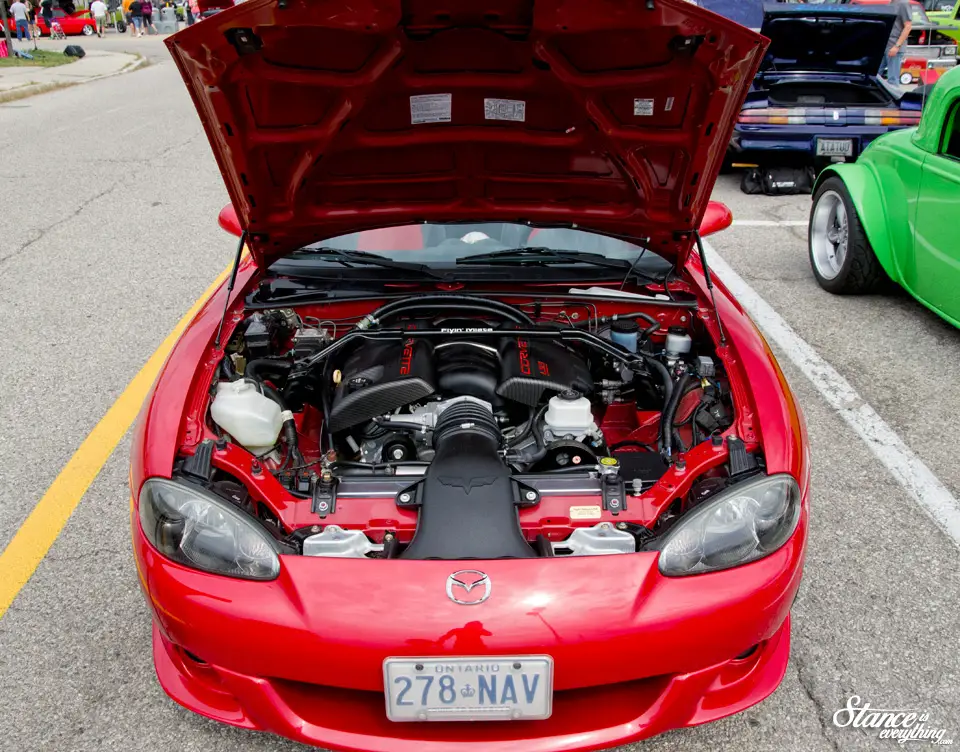 Brad's Miata was further along at Northern showdown than it was at Importfest. The carbon doors were now hung and I got to hear the car run.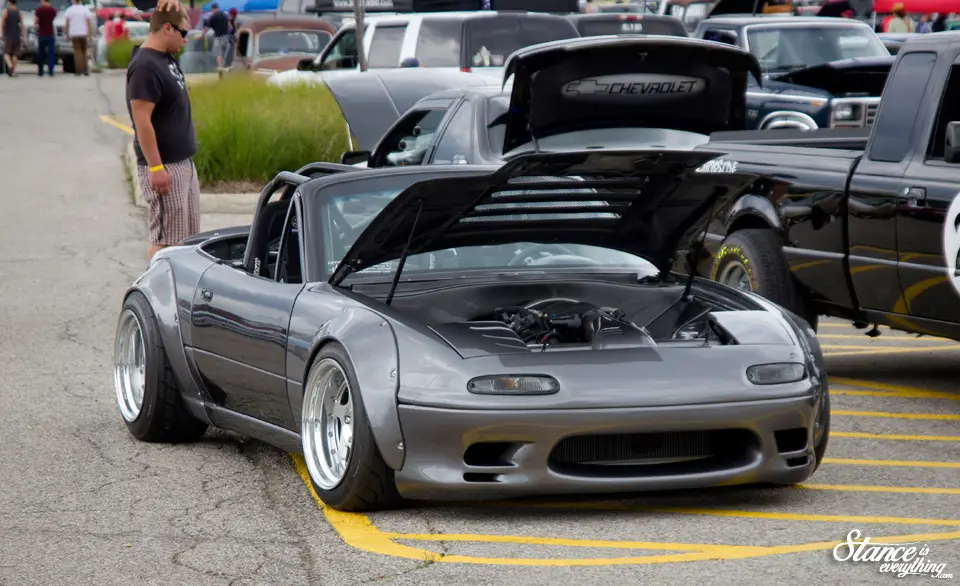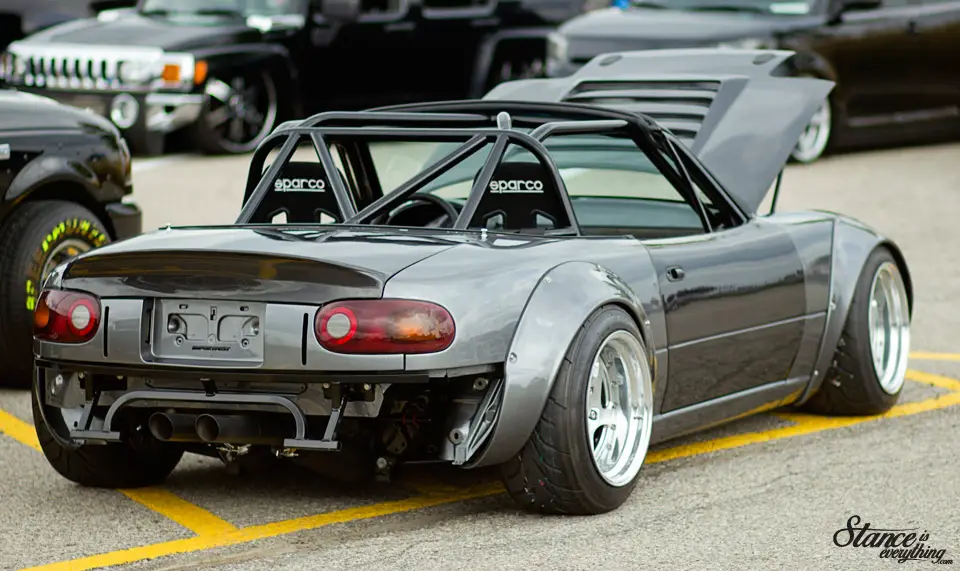 Plumbing the brakes and adding a few more aero bits are a few of the items left on the 'to-do' list before this car starts going on a few shake down runs.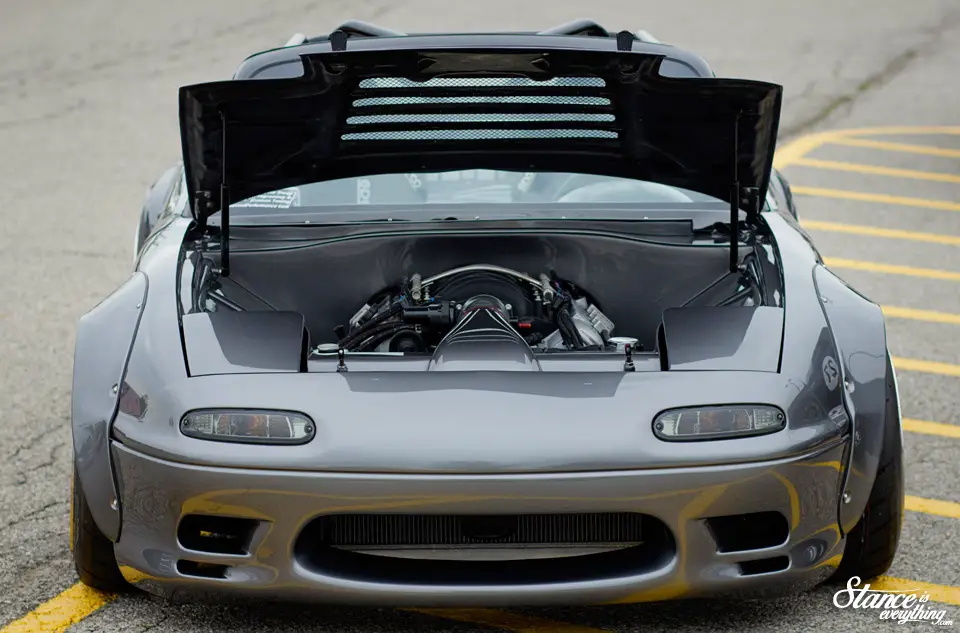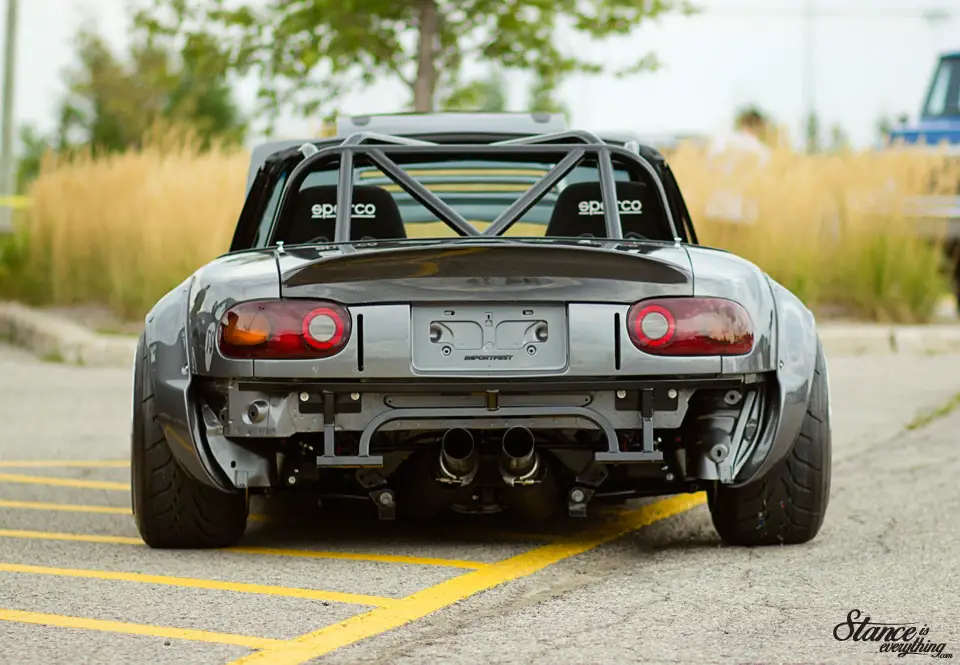 Behind Brad's Miata was his dad's project '62 c10 that trailered a '70 c10 behind it.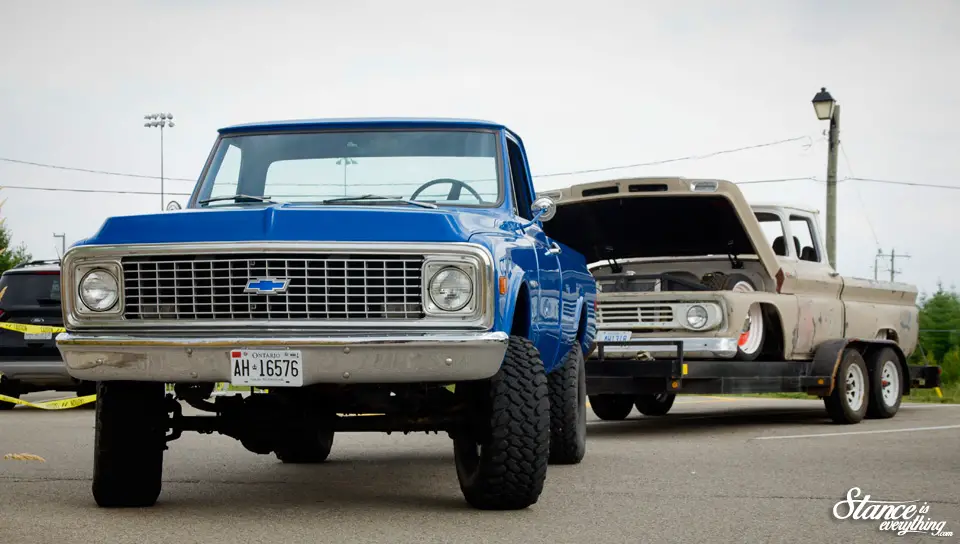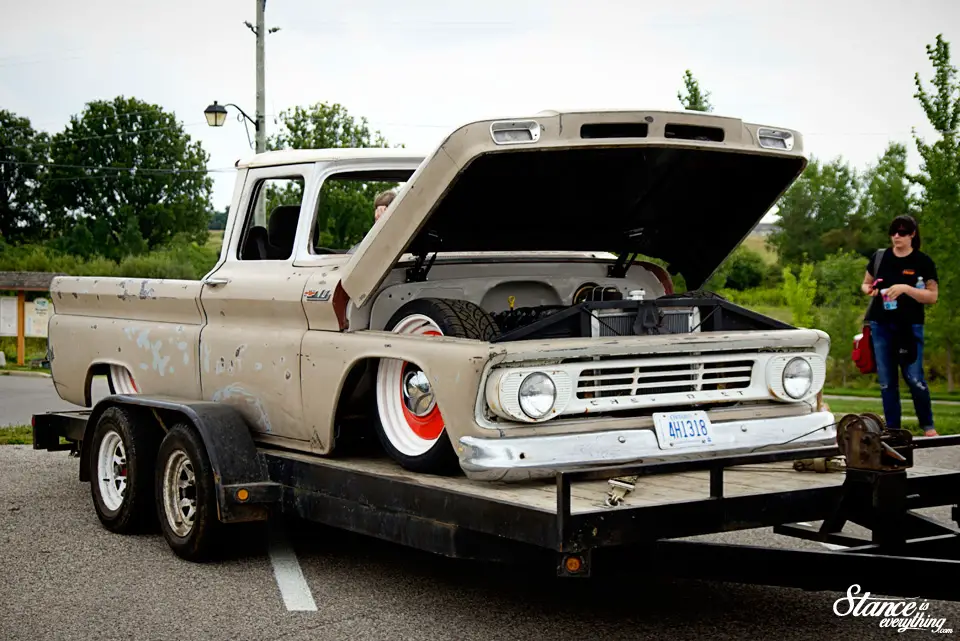 Brad's dad is a noted builder (you can see his other work here) and started this c10 as a daily driver build before it snowballed into bagged, LS powered, project it is today.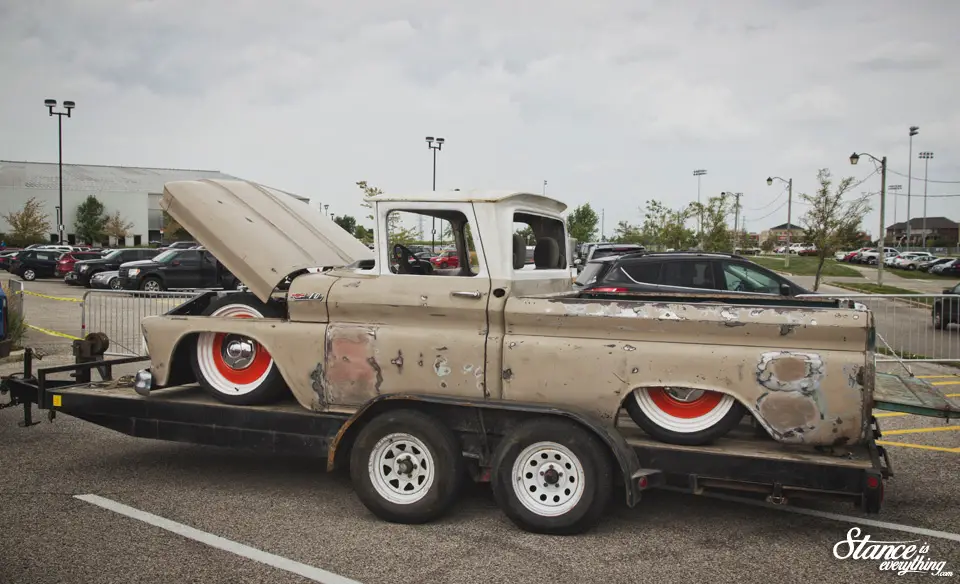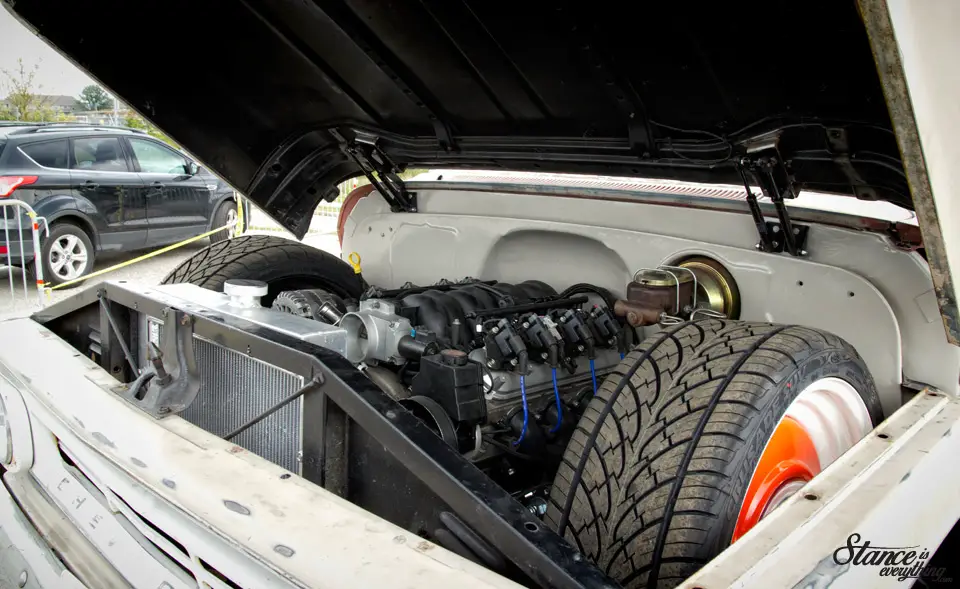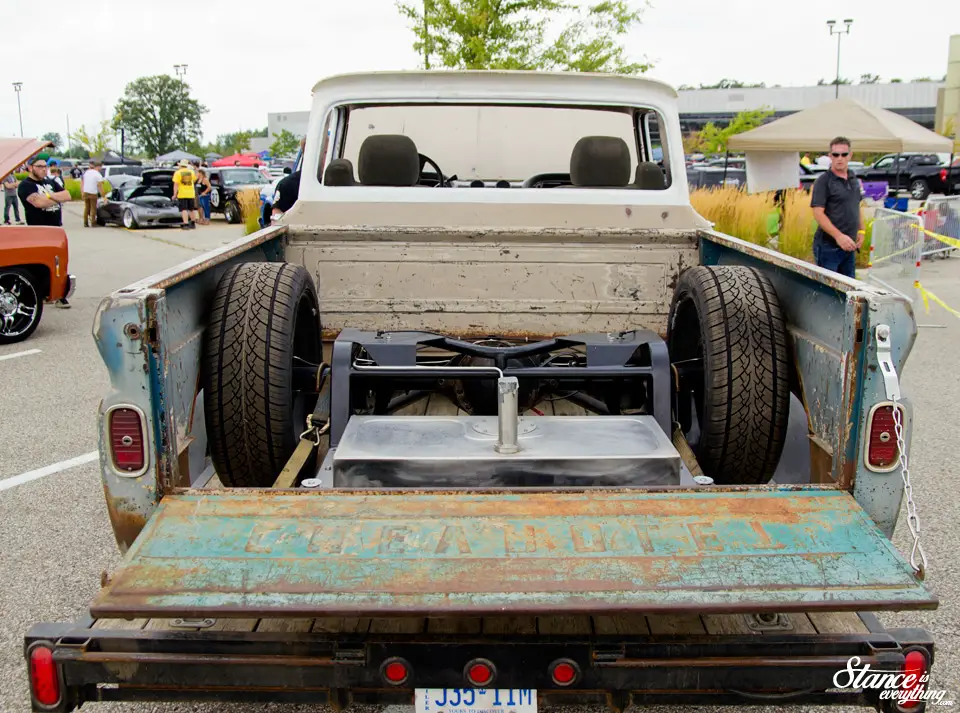 Close by the Ruiter family was Phil Cholette's project "No Mom It Will Stay Stock". Gifted to him via inheritance he made an agreement many moons ago that the truck wouldn't be modified, hence the name.
As you can see that didn't exactly work out as planned.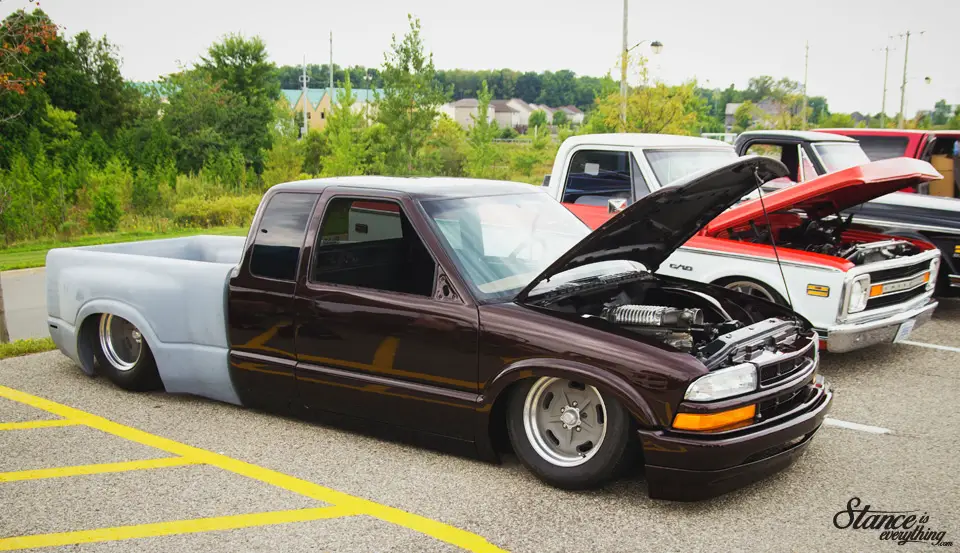 I started following Phil on instagram (@philbuiltdesigns) about a year ago after seeing a picture of his truck with the bed off and noting how wide those American Racing Salt Flat wheels are.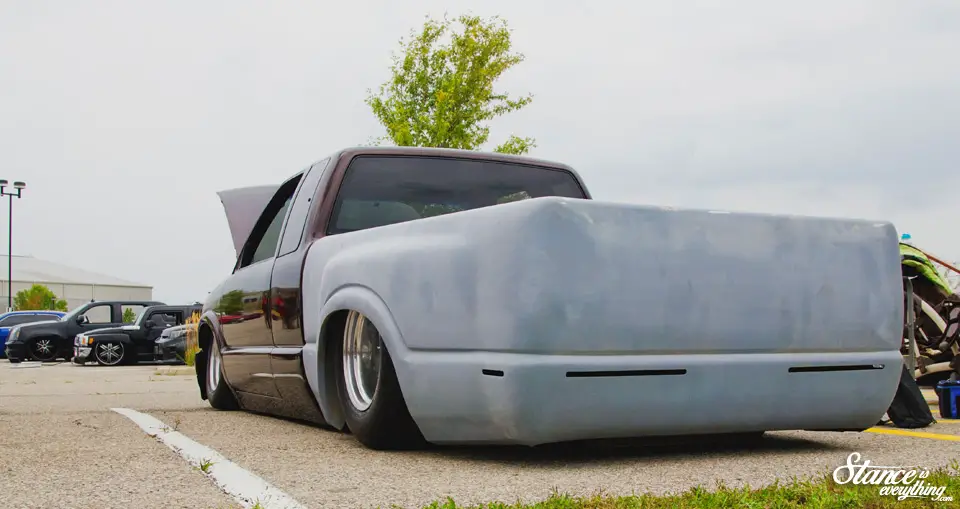 Wide wheels and wide tires are right up my ally and the heavily modified bed is really well done in person and should look exceptional with a lick of paint.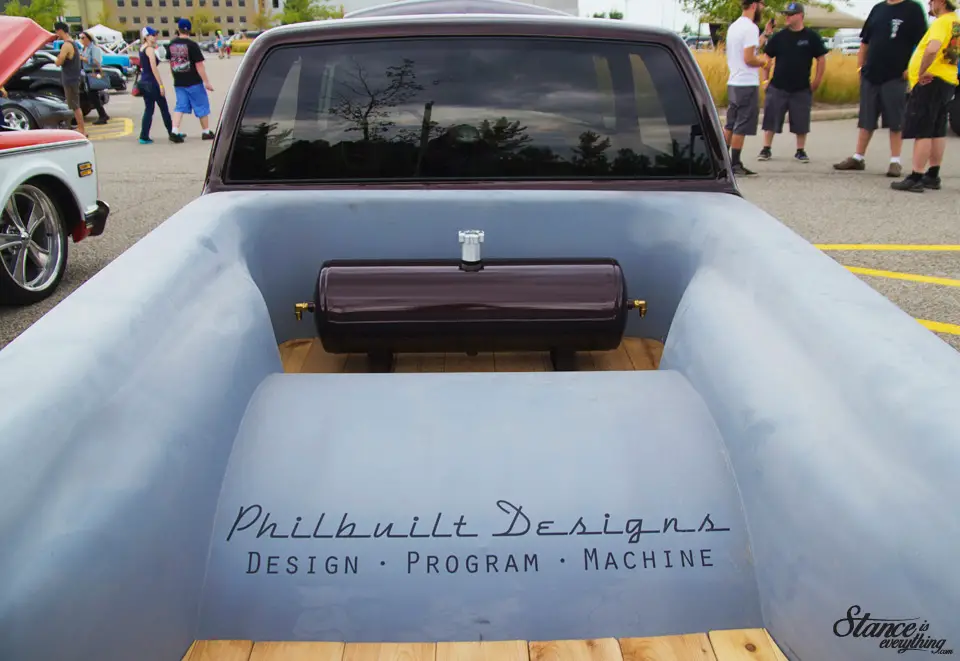 The custom work doesn't end there though. He's got a metal dash installed in the truck and a supercharged power plant under the hood for good measure.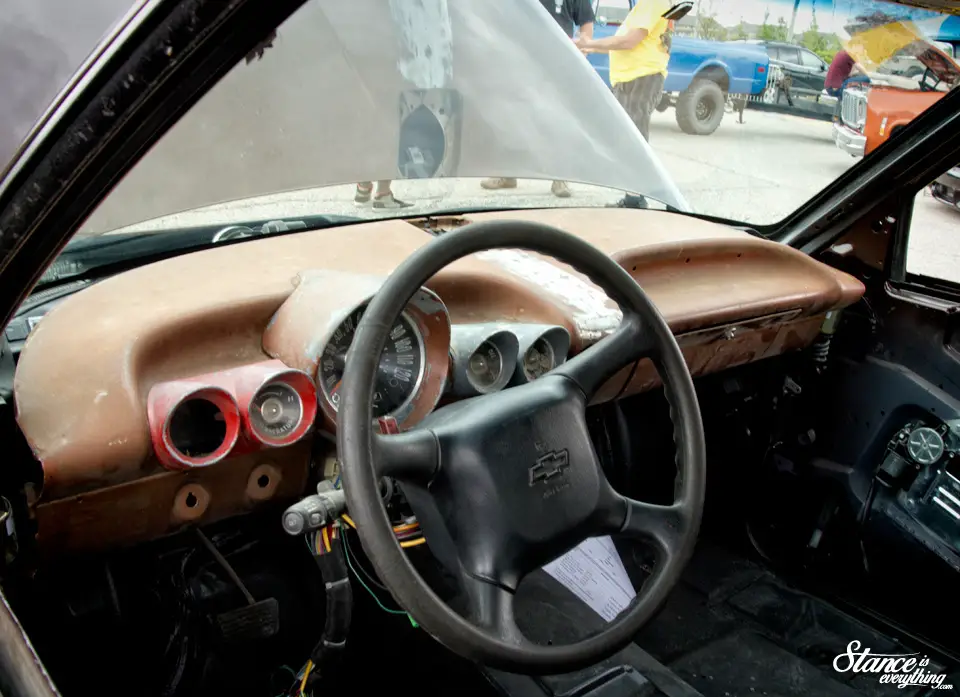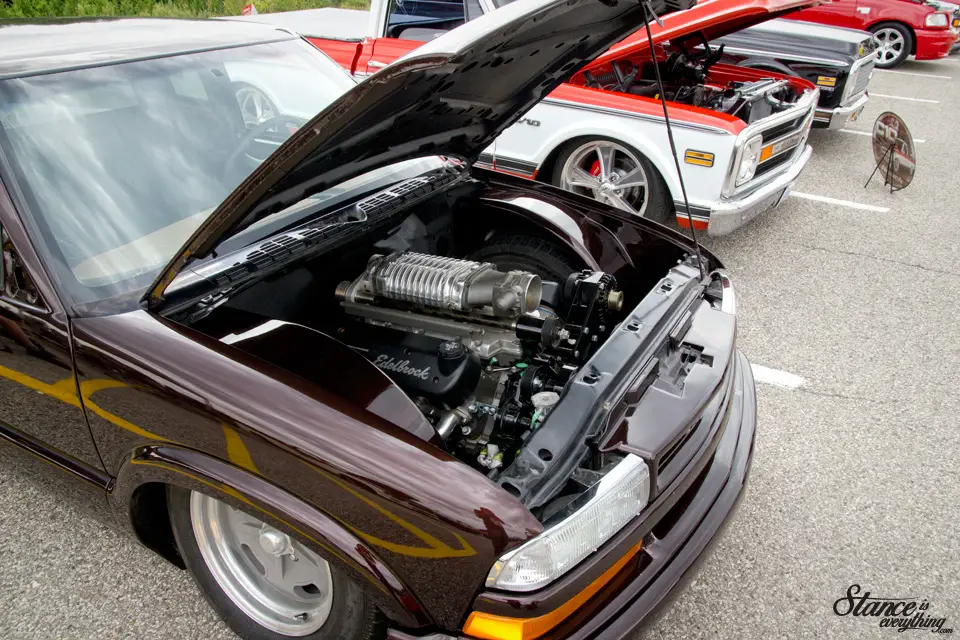 Close by Phil's truck I spotted this 1500 sitting with its hood half propped.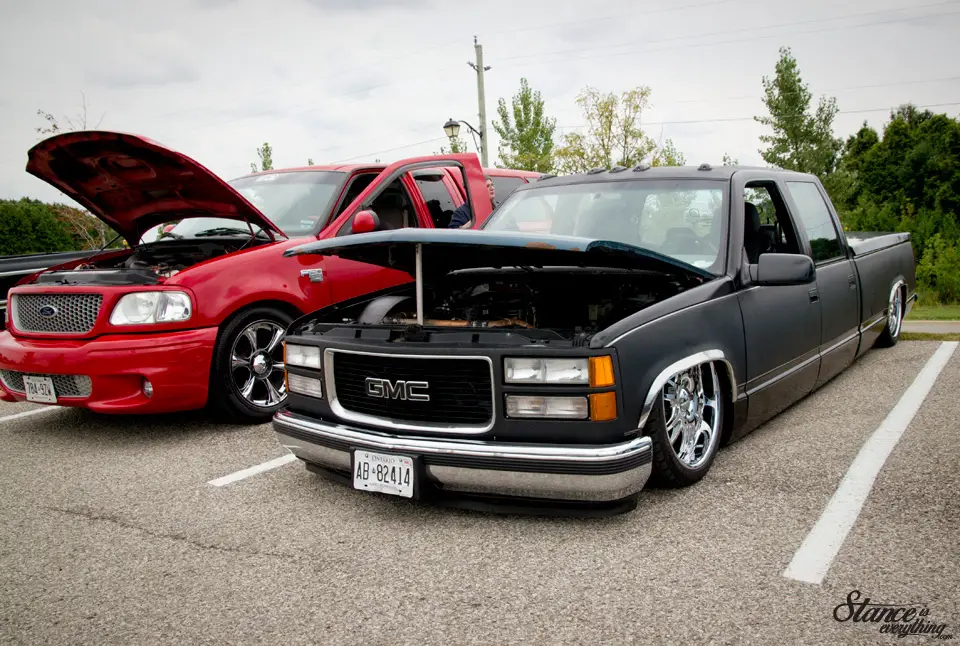 Taking the bait I looked inside and there was no Chevy plant insight. Instead a Dodge Cummins diesel lay under the hood.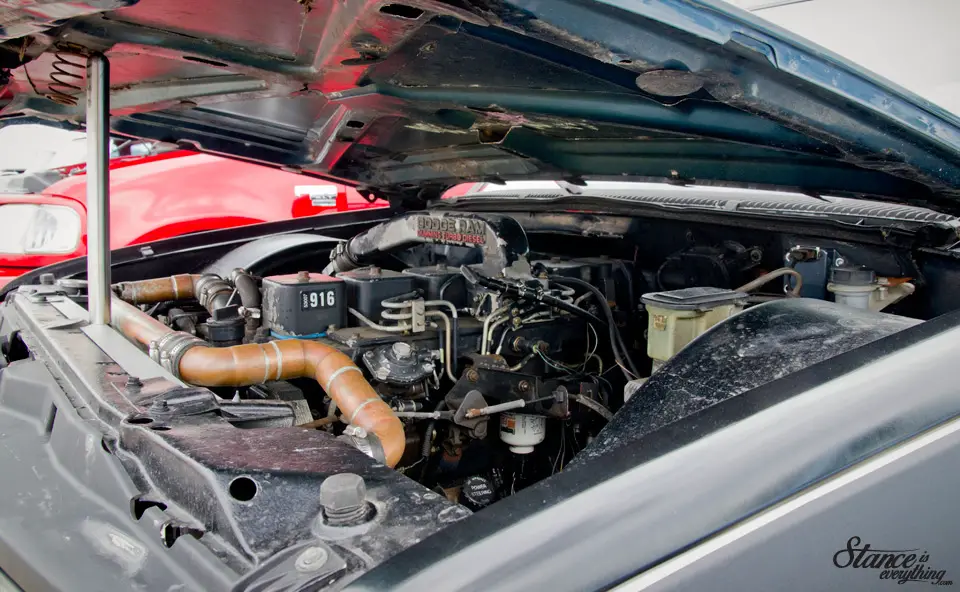 Positioned across from the 1500 was this Ford Ranger that I must admit I didn't take a close look at initially.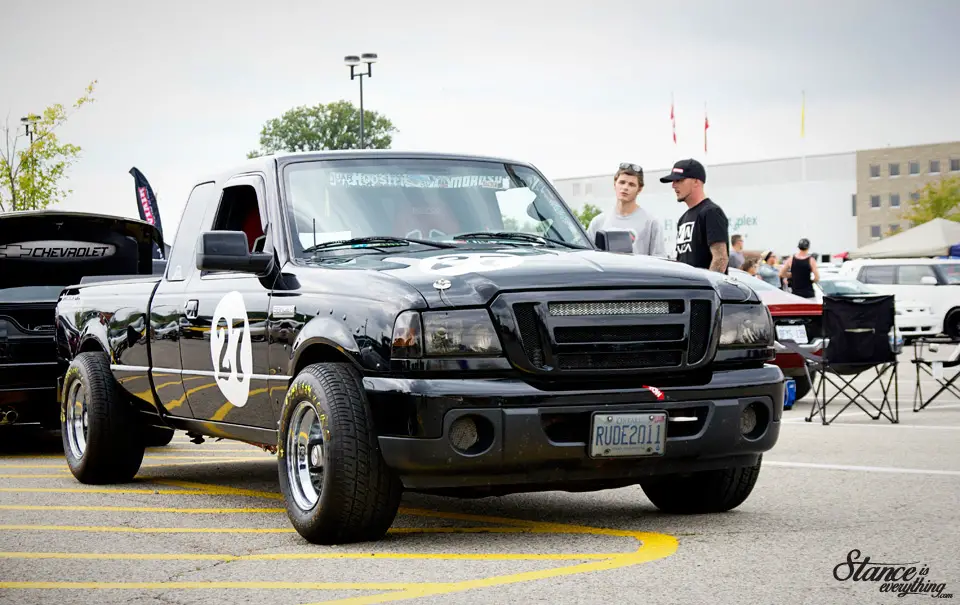 But after being told I should go back and really look at it I did and in the bed was a remote mounted rear turbo set up. One of very few I've seen in person and the only one I've seen on a truck.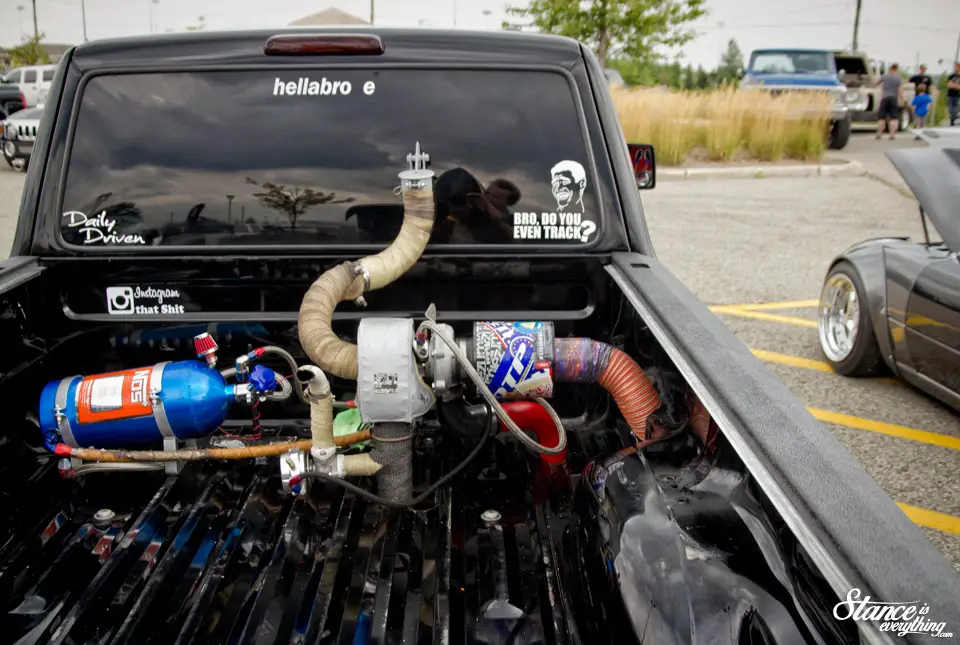 I'll end this years coverage with a few more vehicles that represent the variety of this show.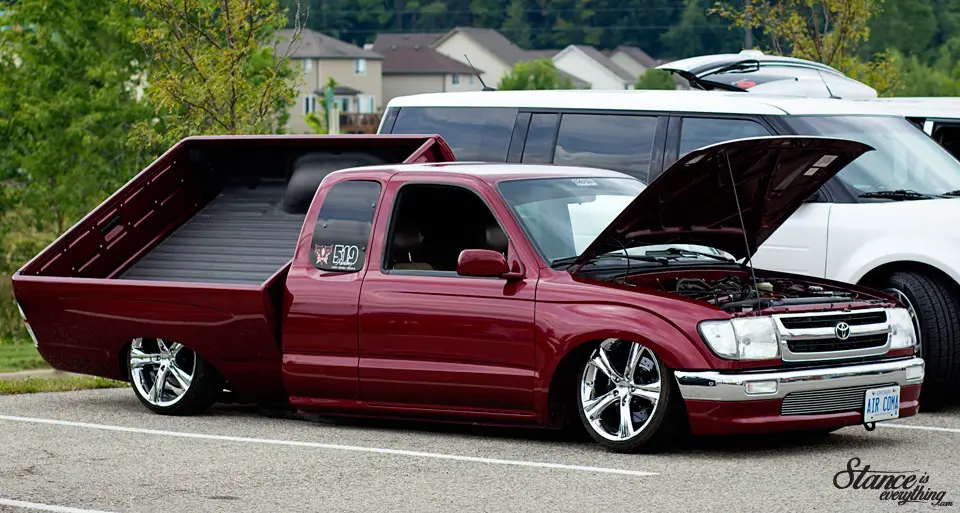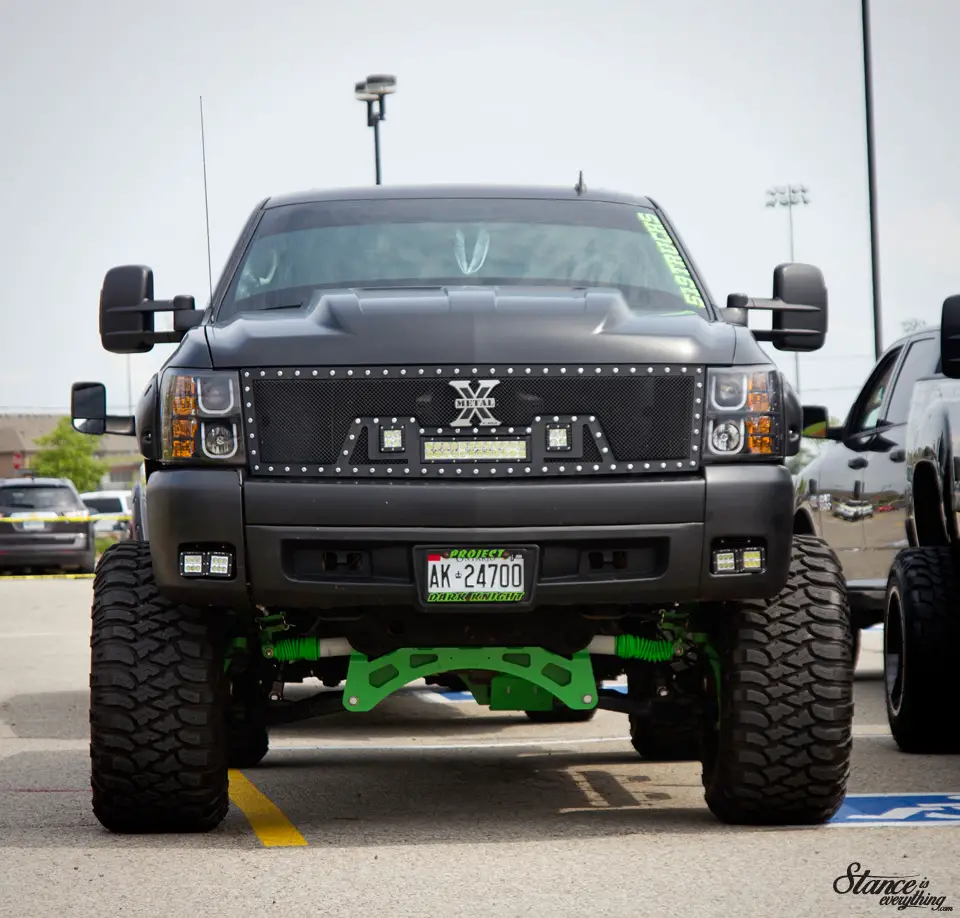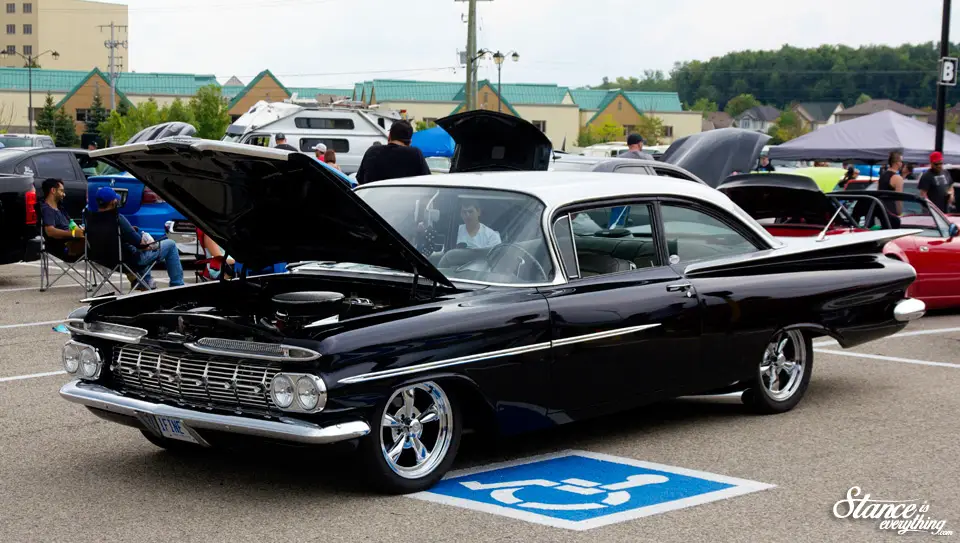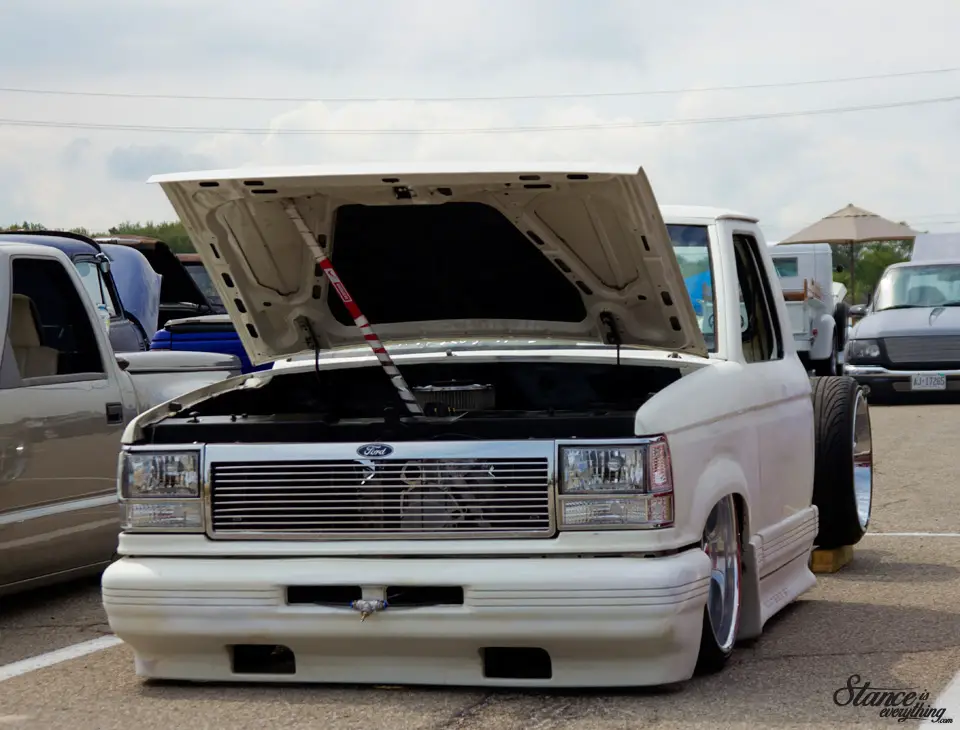 Hats off to the organizers for another great event, and if you're reading this and didn't go make a point to attend next year. It's worth it.