Fifteen years is a long time for anything, and for Importfest to have existed for more than half the lifetime of many of its spectators really says something about the organization as a whole.
For their 2015 show Importfest pulled out all the stops and opened up halls A, B, and C of the Metro Toronto Convention centre resulting in a massive 180,000 square feet of show floor filled with Canada's Biggest and Baddest show cars.
SYLVANIYA zXe (available at Canadian Tire) sent me to cover the event this year and when I showed up on set-up night to prep my car, arrange the SIE booth, and snap a few photos I began to get a sense that this show would be different from the years prior.
The calibre of cars rolling in late afternoon were already a step above last years already high standard.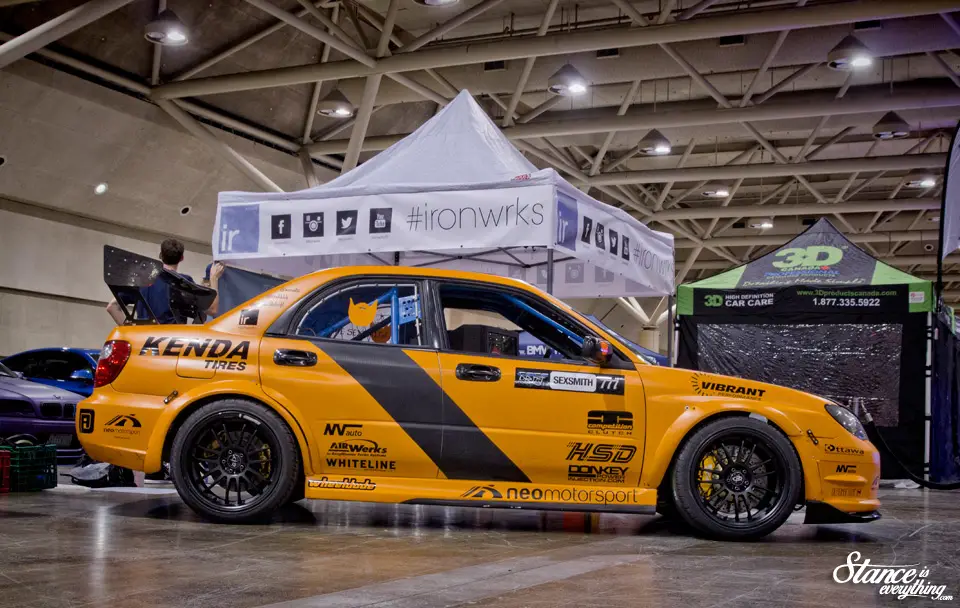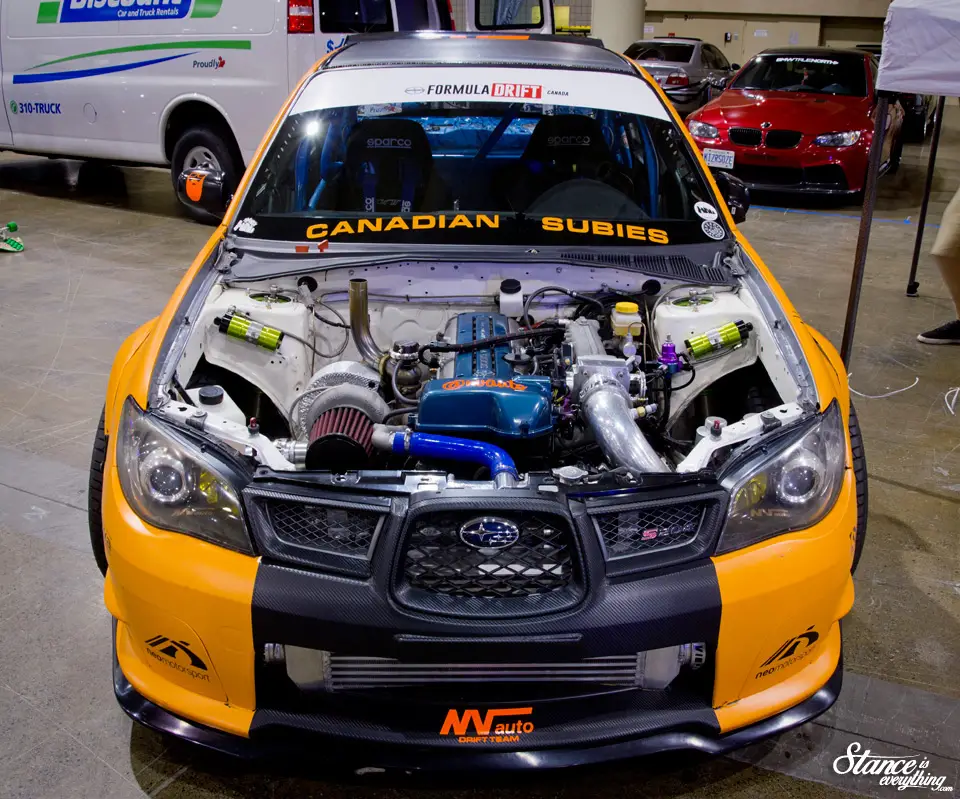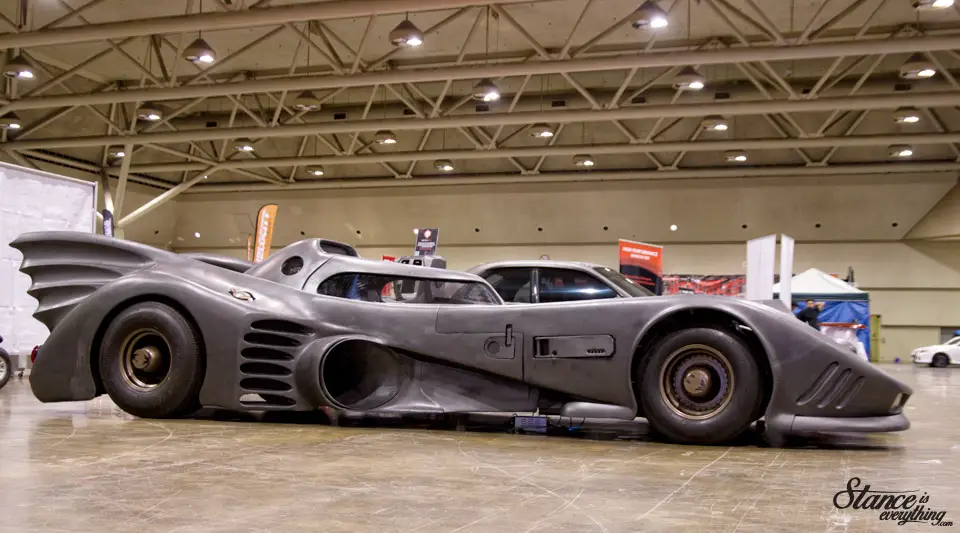 A 2JZ powered Formula Drift spec Subaru from NV Auto, a Tim Burton Batmobile from Workshop 12, and revamped (or completely new) Importfes brand demo cars were just a few of the noteworthy vehicles I saw on Friday.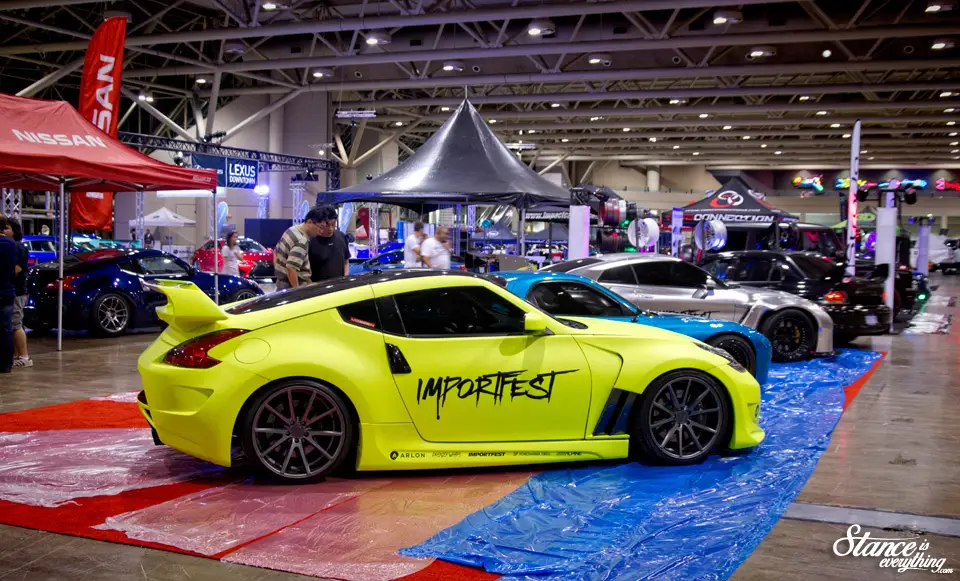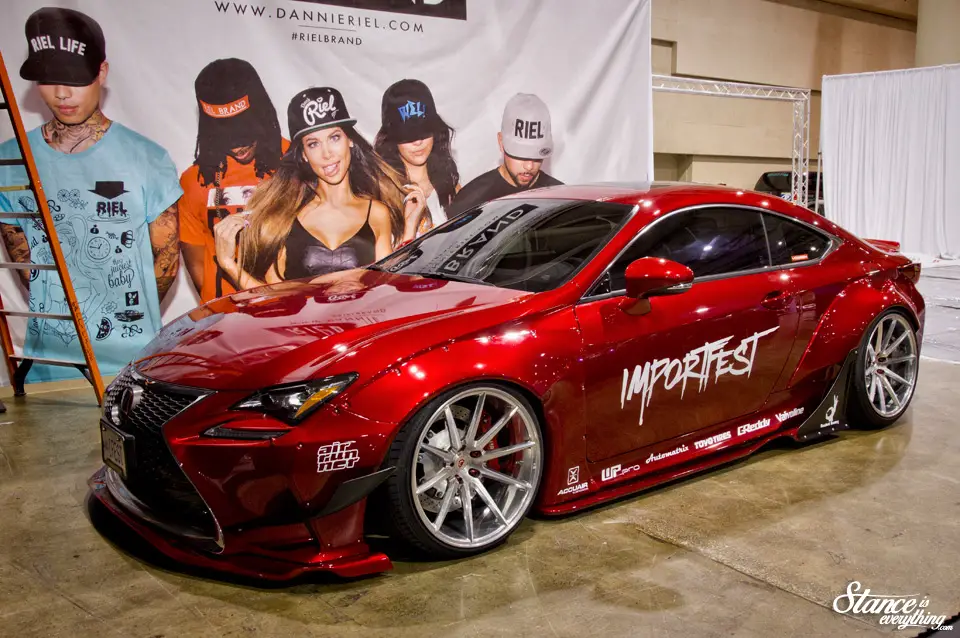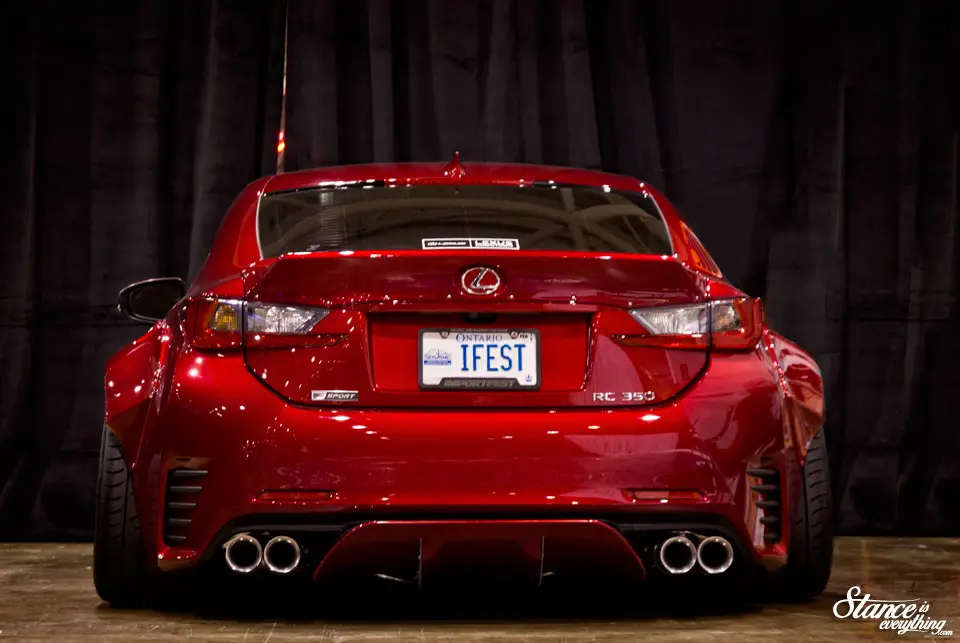 Since set up night allows a rare opportunity to take photos while there is next to no one around I didn't waste it and quickly hustled over to see what Dynamotorsports had to offer because I knew that they would draw quite a crowd the next day.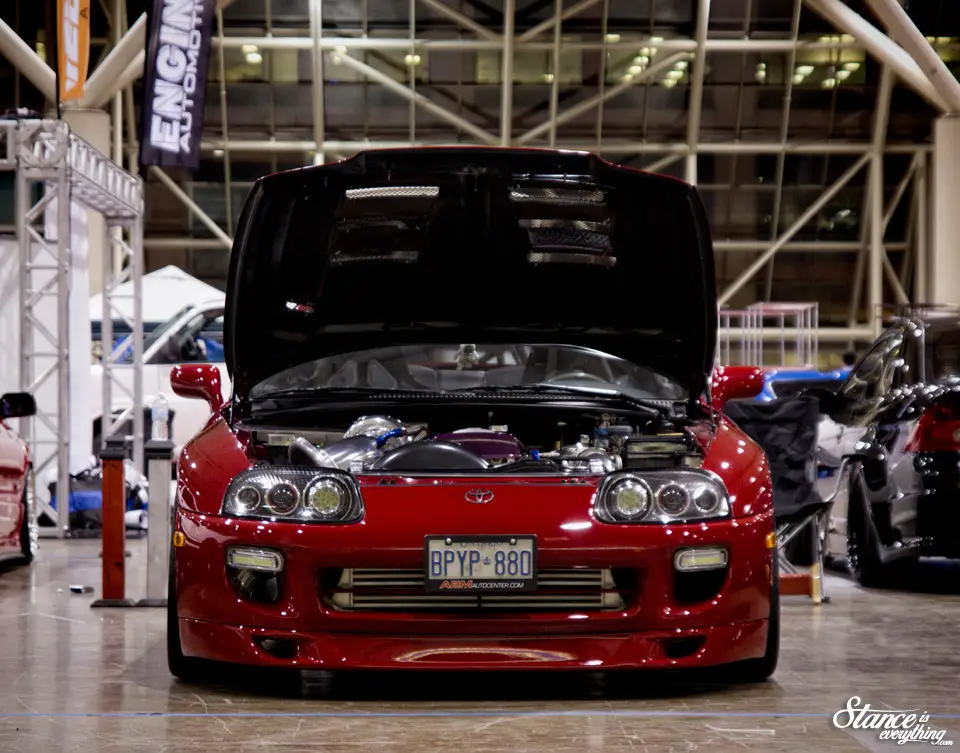 This Supra makes 1400 horse power thanks to a GTX4508R turbo set-up and alone it stands fairly impressively.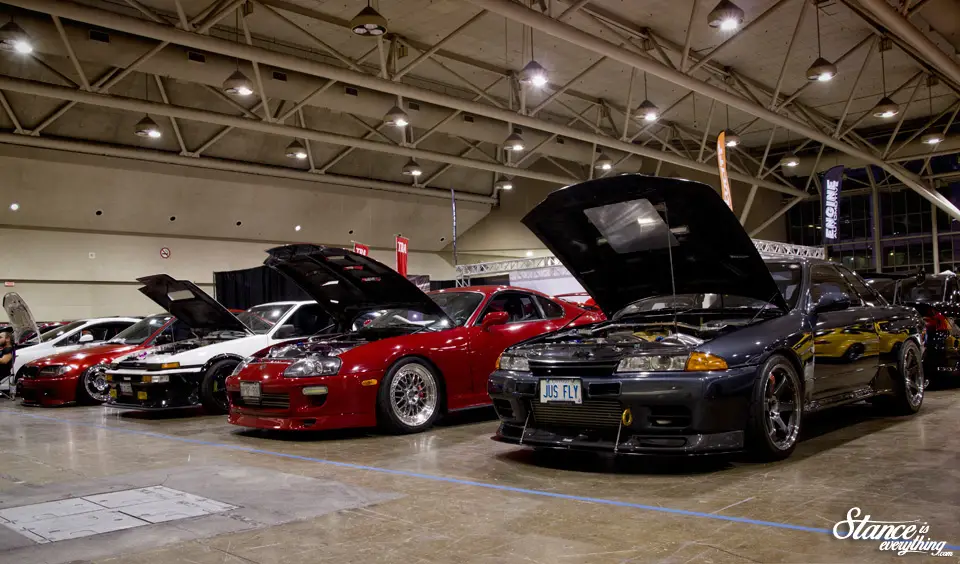 Add that to the numbers that the ae86 (826whp) and GTR (947whp) flanking it put down and you're looking at a picture of over 3000 horse power.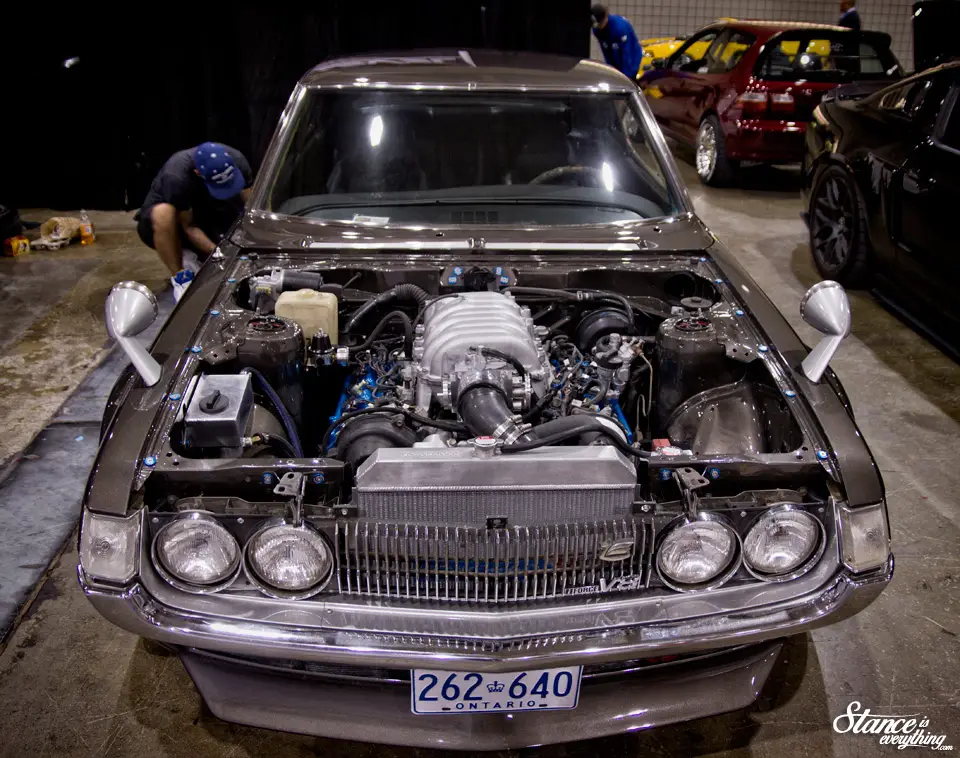 The 2UZ V8 swapped first gen Celica last seen at Motorama was further down the road to completion at Importfest. I believe everything is all there now and this car should be on the streets soon, if not already.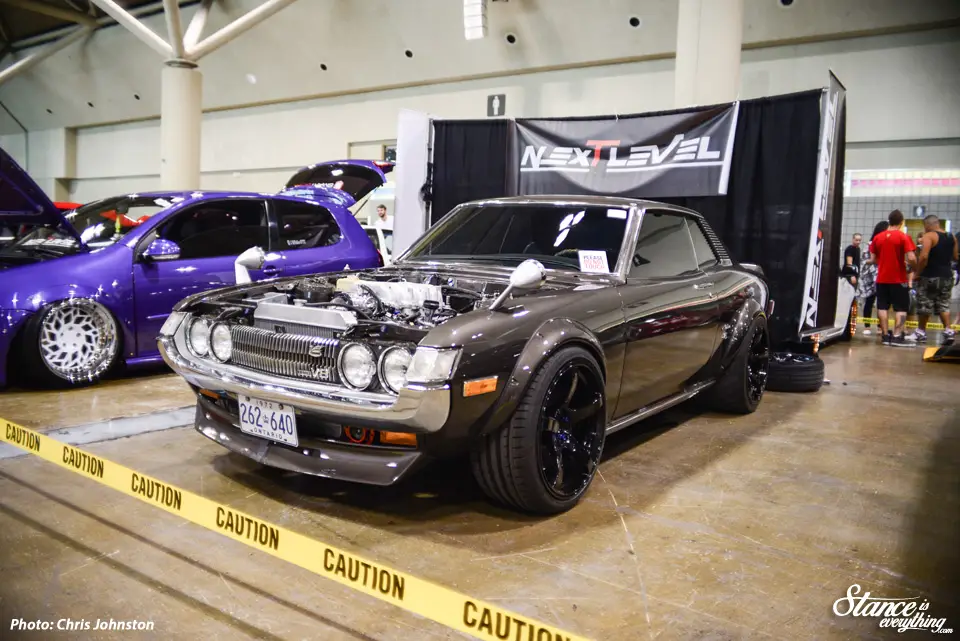 The Dynamotorsports cars were parked in the Next Level area and that team had a very good showing this year taking home the best over all results crown.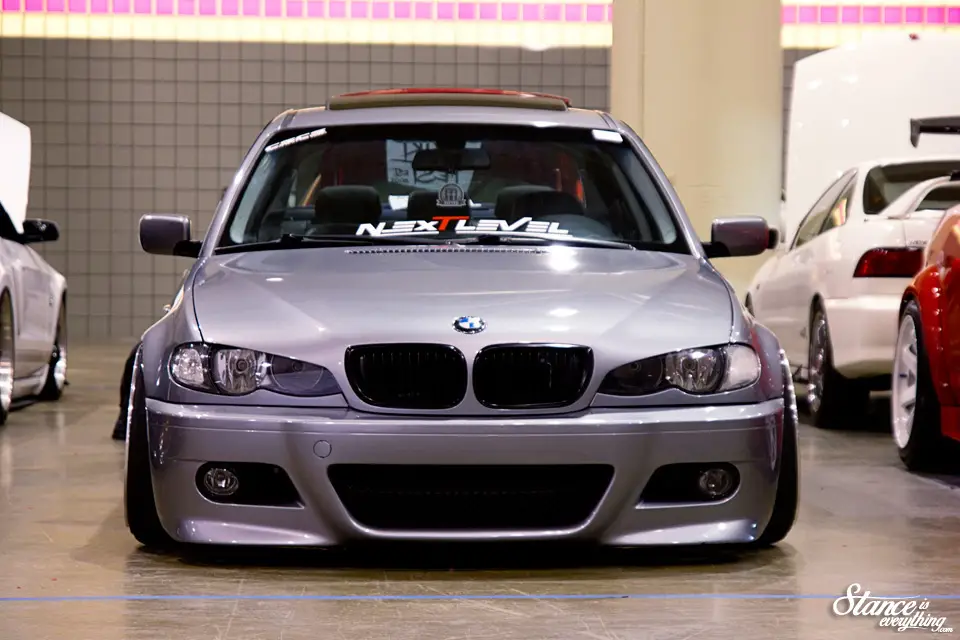 My favourite of the cars parked that section of the show was Brad's fresh out the booth MR-2.
I don't think he's driven much on the car since it has been redone but hopefully he'll squeeze a few drop top summer days out of it yet.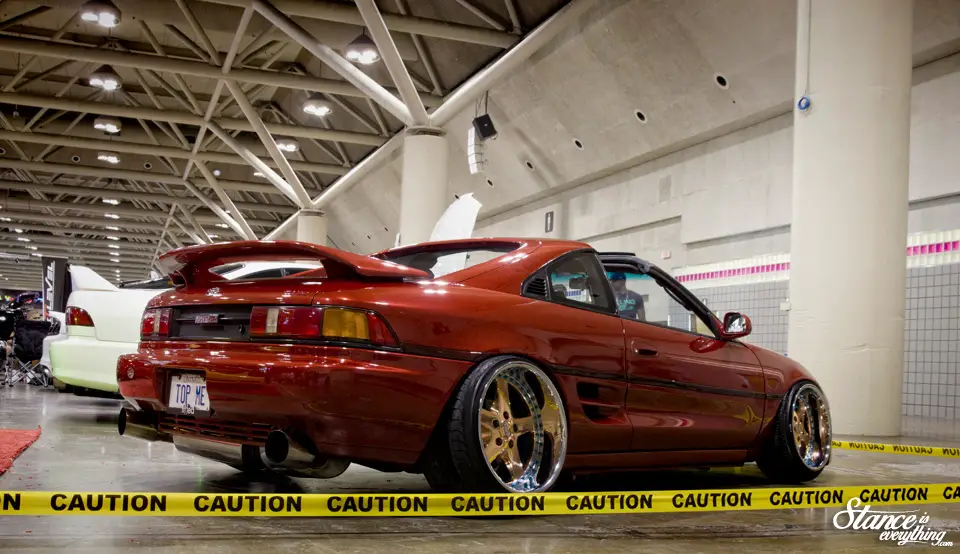 Parked next to the Next Level cars were Street Outlawz who as always have an equally impressive showing of cars and models, the bagged s2000 below sat on K3 Projektz wheels, one of relatively few sets in Ontario.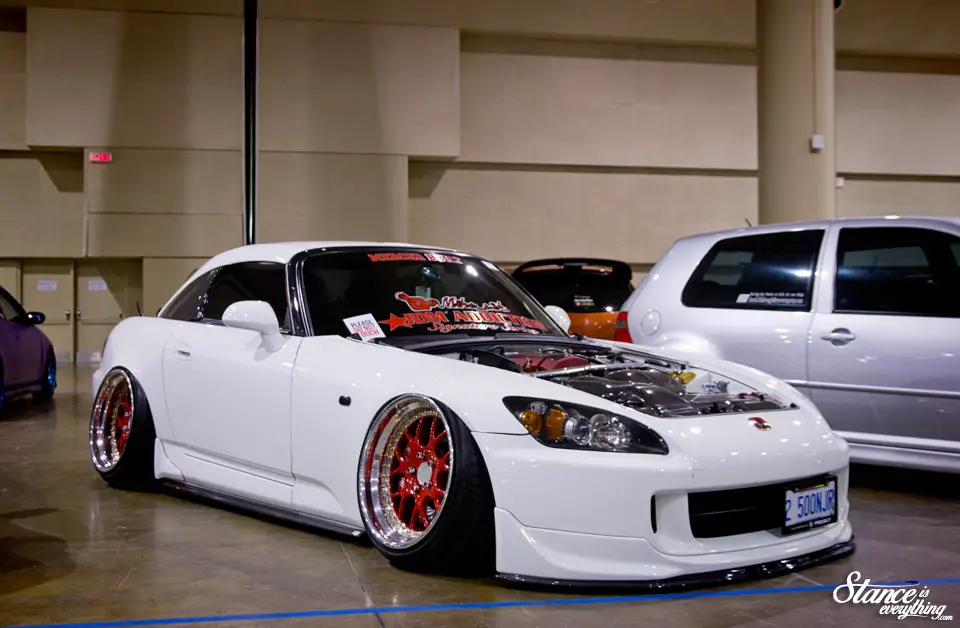 Steve's wide-body TL did very well this year's Importfest taking home "Best Acura TL" and "Best Stance (Air Assisted)". I know he wanted to debut the car at Importfest a few years ago so it was great to see him the car do so well this year.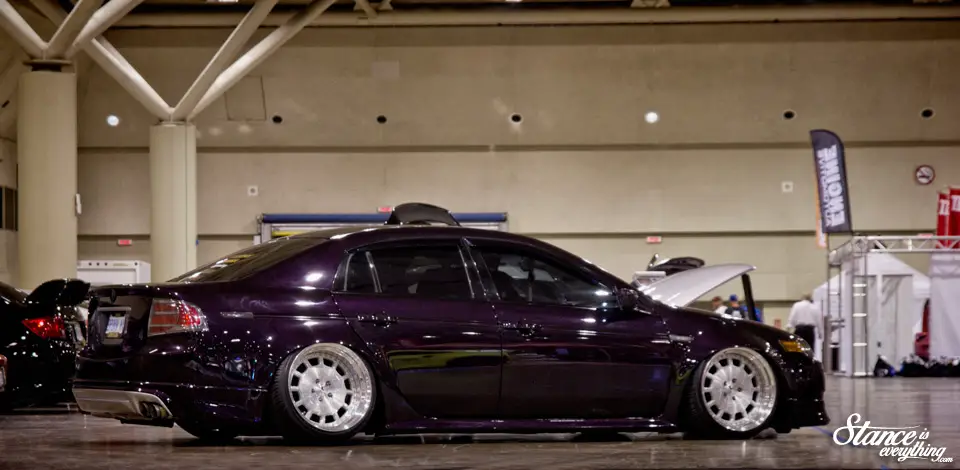 Clean Honda products are no rarity at Importfest and this year fans of the almighty "H" were not let down.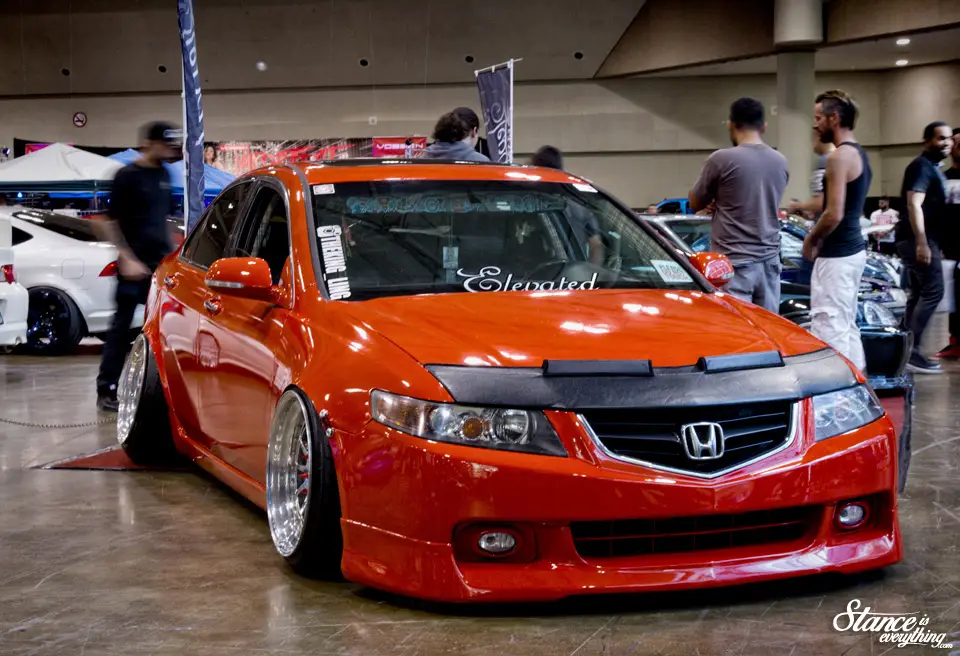 Javed's EL has always been spotless every time I've seen it (dating back to when it was a purple/burgundy).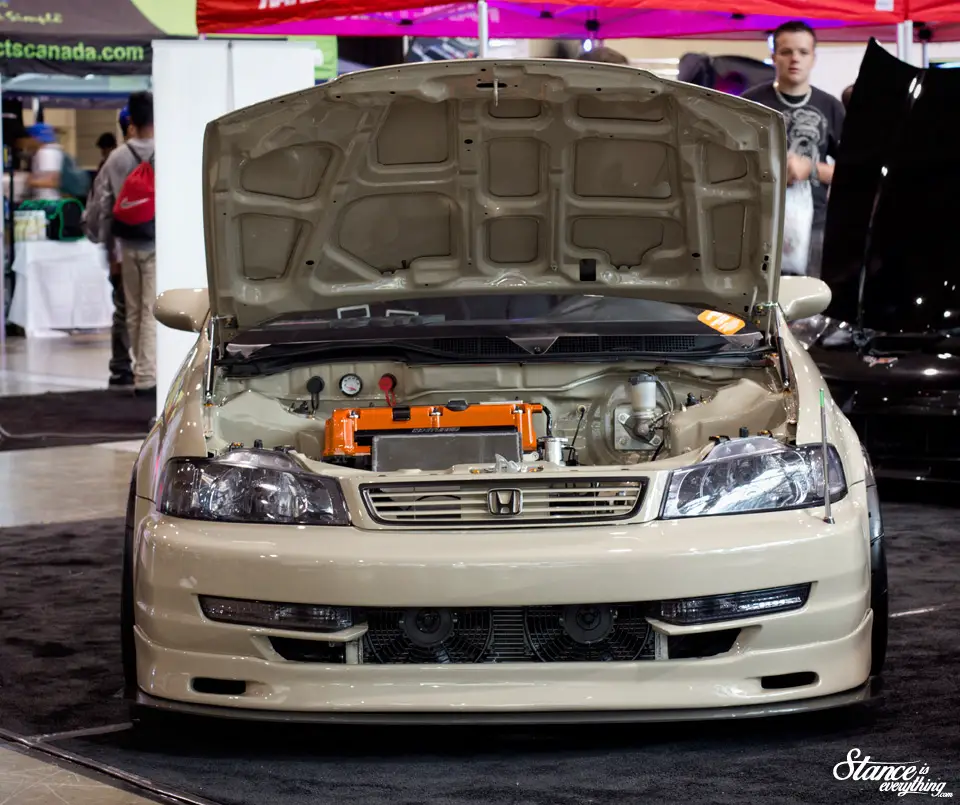 We didn't get a chance to talk about the intricate details of his latest motor set up, but I did hear 500 horsepower mentioned which would explain the ample tire set up it is now running.
One Honda/Acura I somehow over looked for most of the show until I was brought over to it was this DA Integra.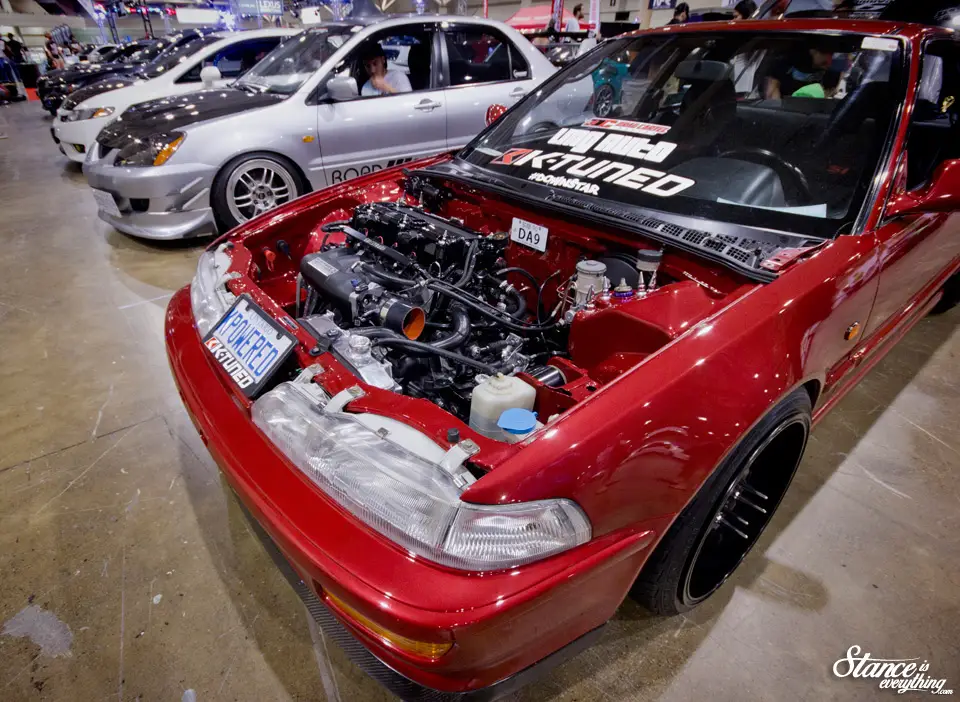 The K swapped, tucked, shaved bay is really impressive but perhaps more impressive is the interior. A s2000 gauge cluster has been integrated into the factory dash and the transmission is now sequential.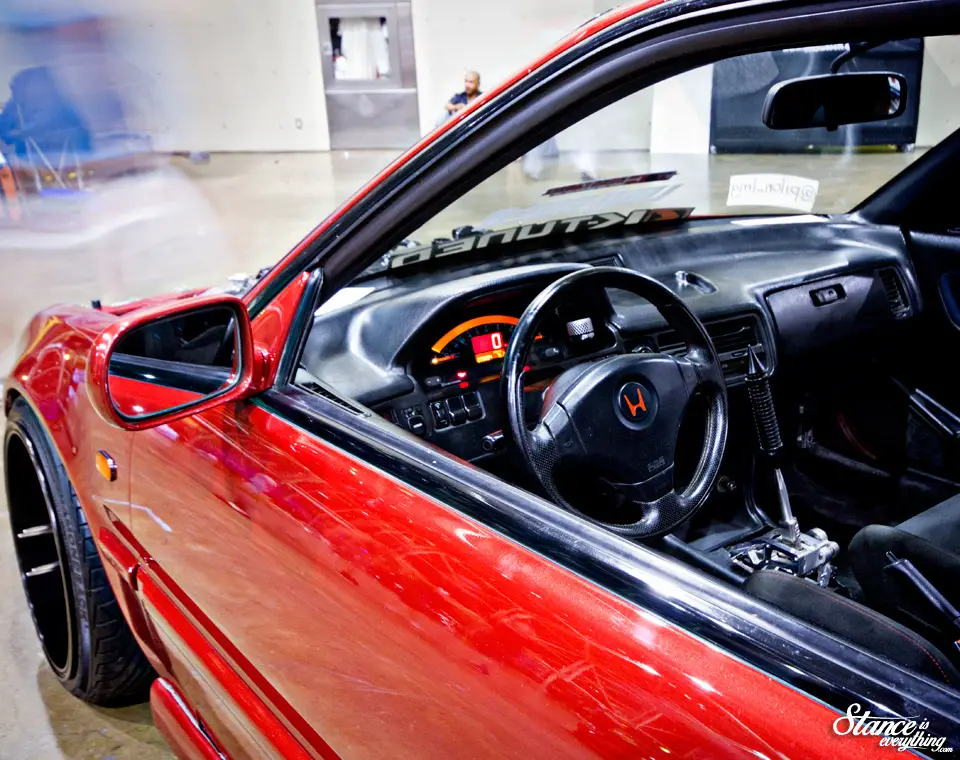 Bryan's previously featured FR-S is now on air and those step lipped BBS RS wheels look great tucked up in the wrapped Rocket Bunny fenders.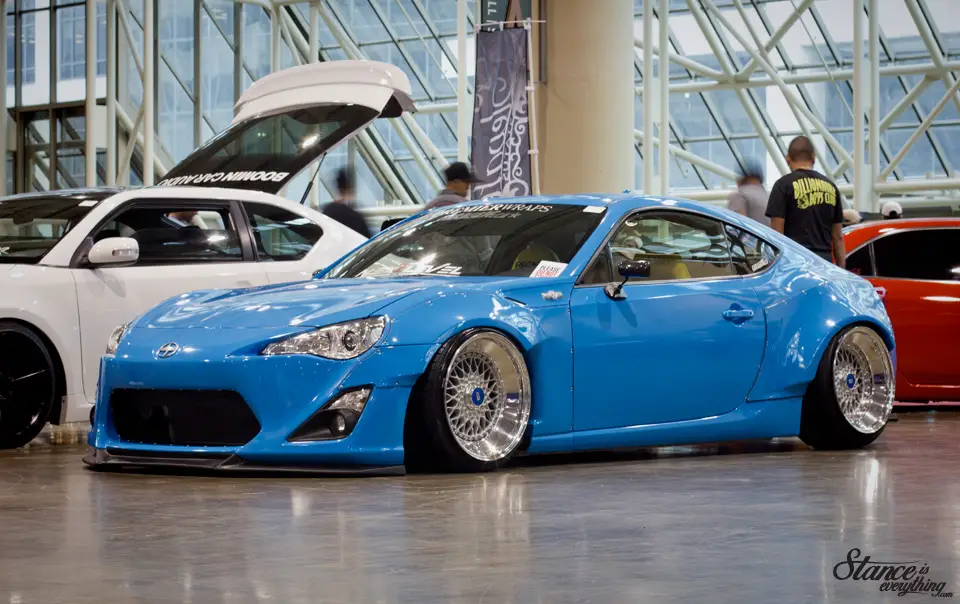 Sic Ryde had a few cars at the show but it was this Porsche that I had to take a photo of. It's actually sitting on wheels originally spec'd for a much wider model, but he made it work.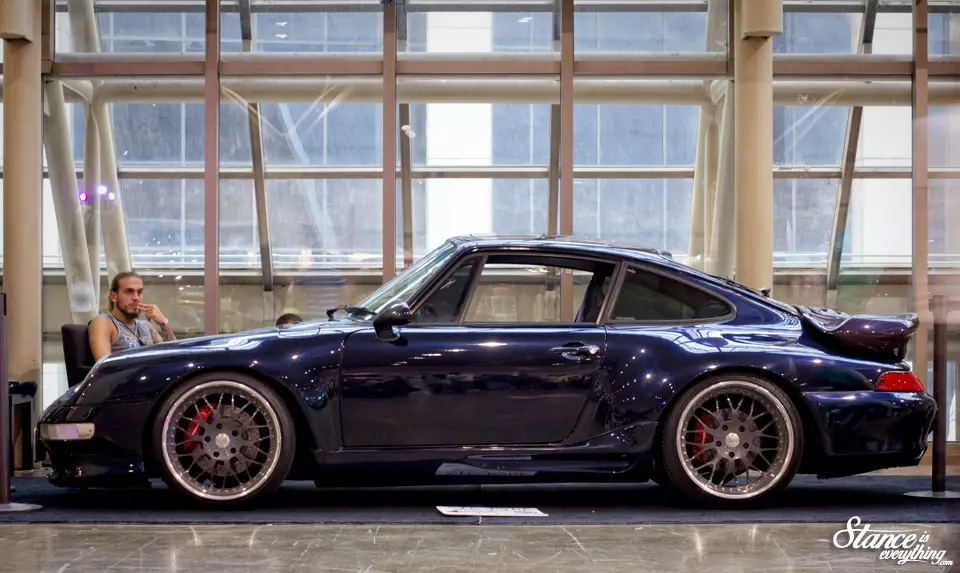 The Batmobile mentioned in the introduction came from Workshop 12 which is a business founded by friend Tim Neil. They are working on a product called Braniac that will control most, if not all, electronic features in your car.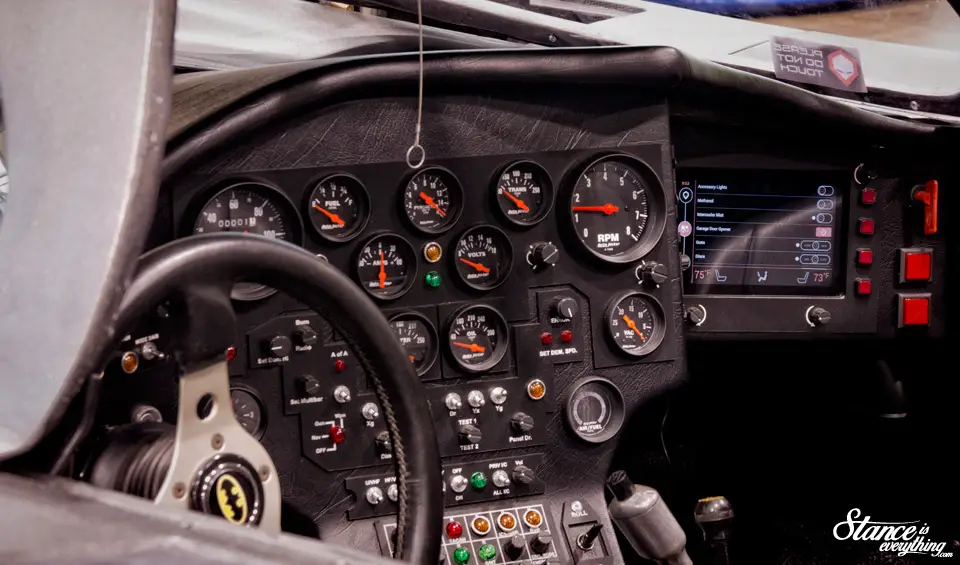 He's a huge Batman fan so his Burton era Batmobile is a real passion project that has come together very well considering how massive of an undertaking it is.
I'm not really sure what happened (nor am I complaining) but there's been a serious increase in the number of awesome Datsun Z cars in the city.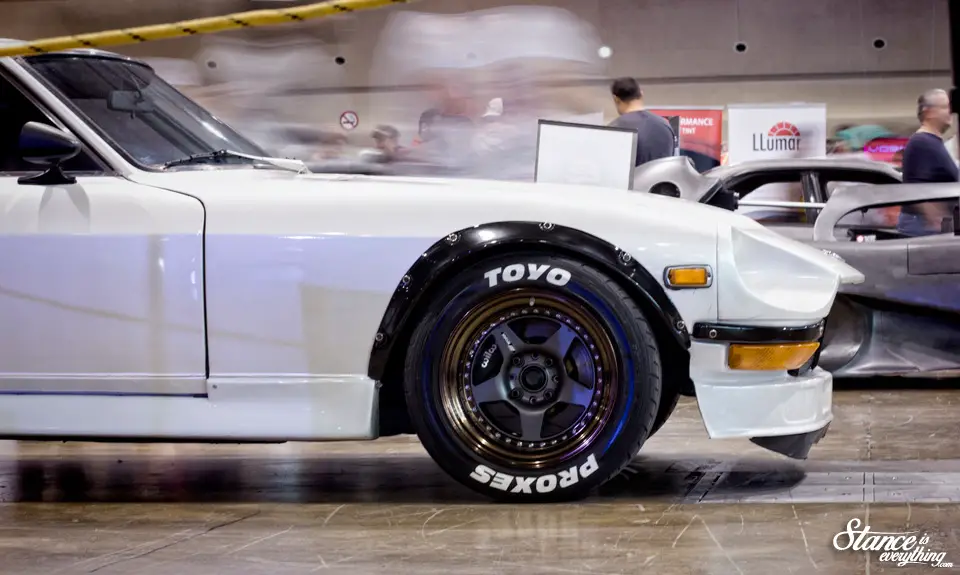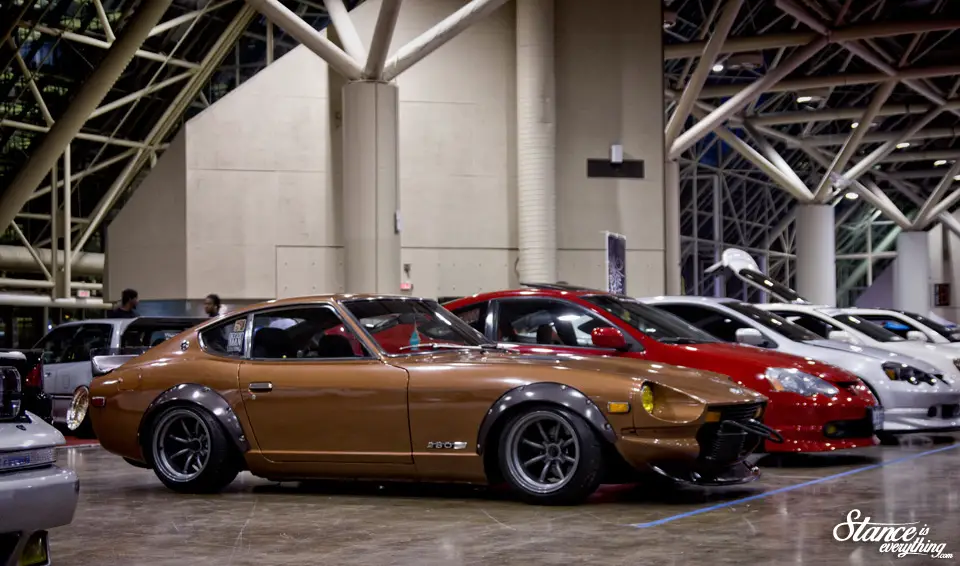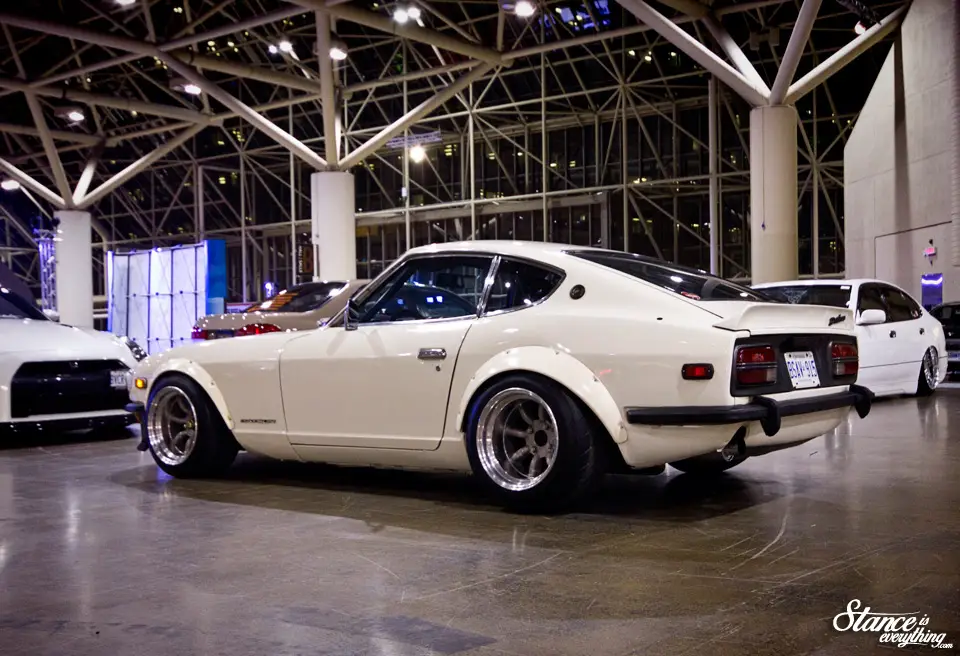 Choosing a favourite of the three is borderline impossible with each being awesome in their own right.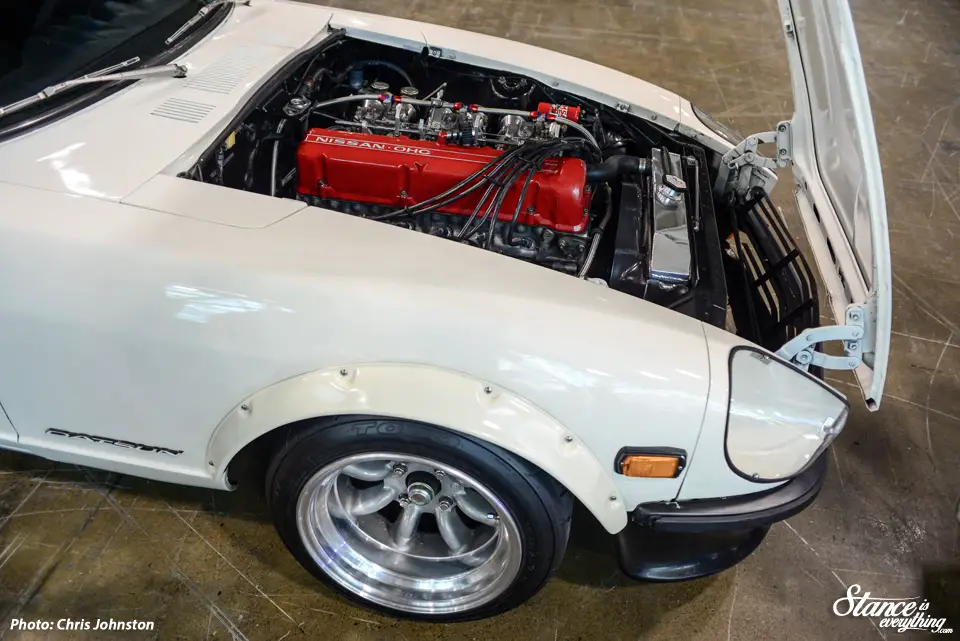 G nose fans probably like the car above fit with sought after headlight covers but those who don't like those accessories are probably more fans of the car below.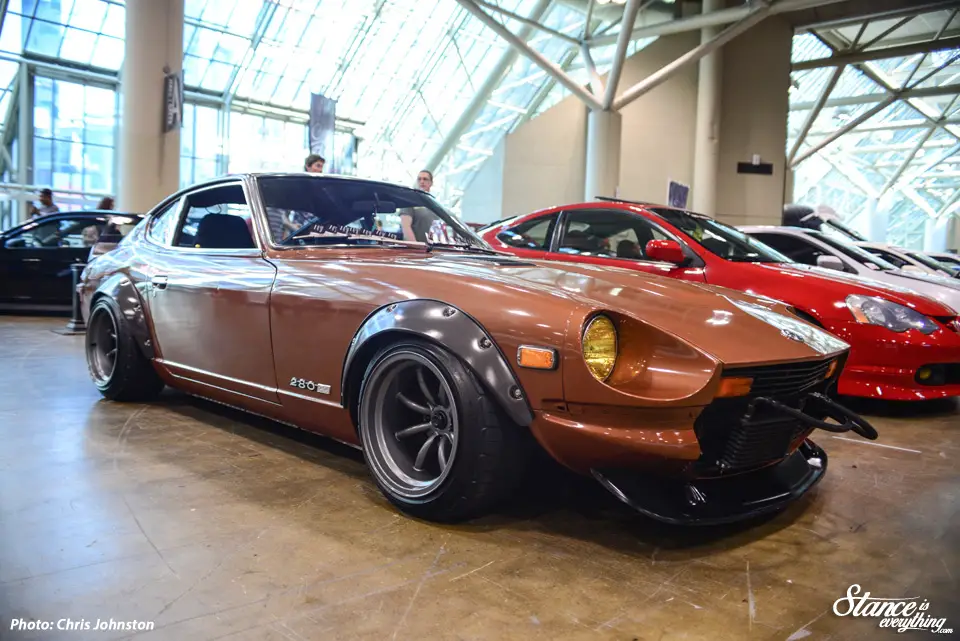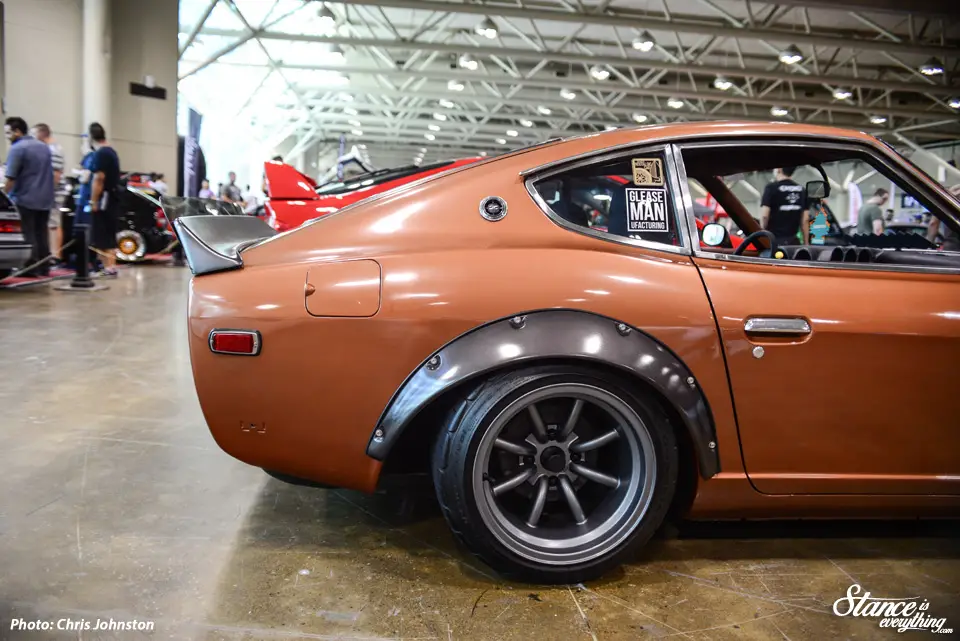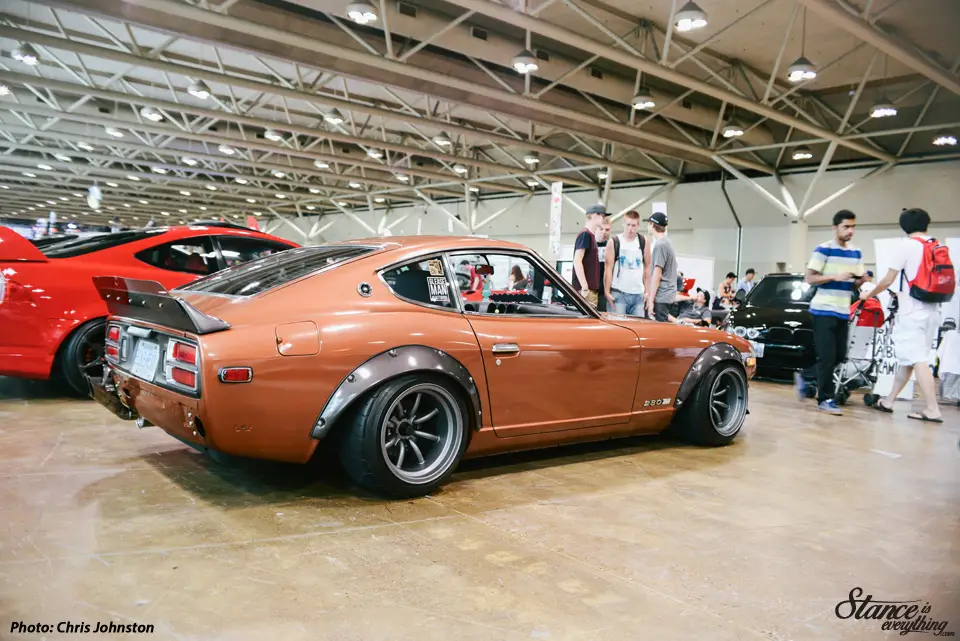 That said I don't think anyone reading this would kick either of the trio out of their garage.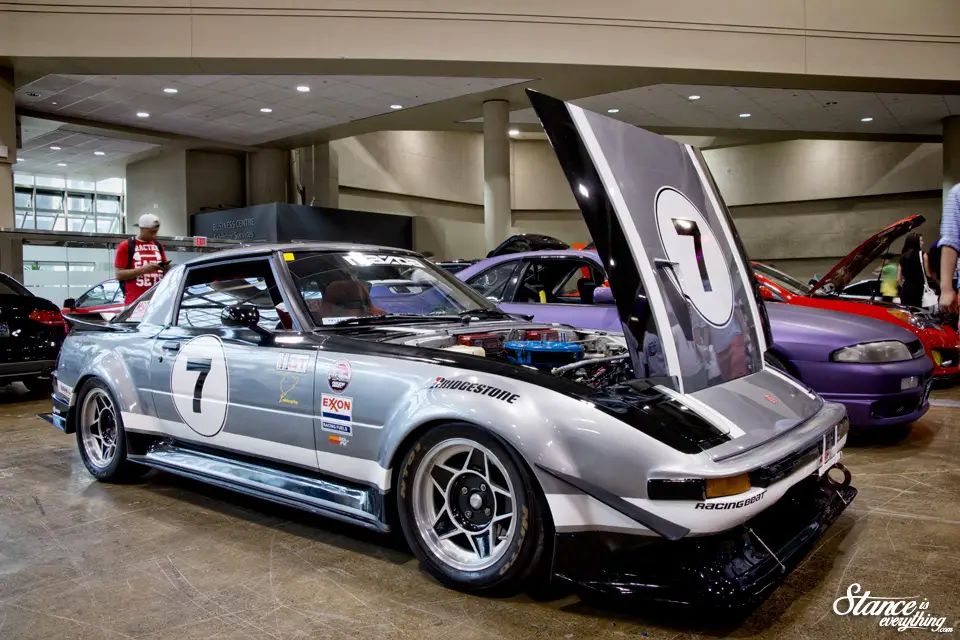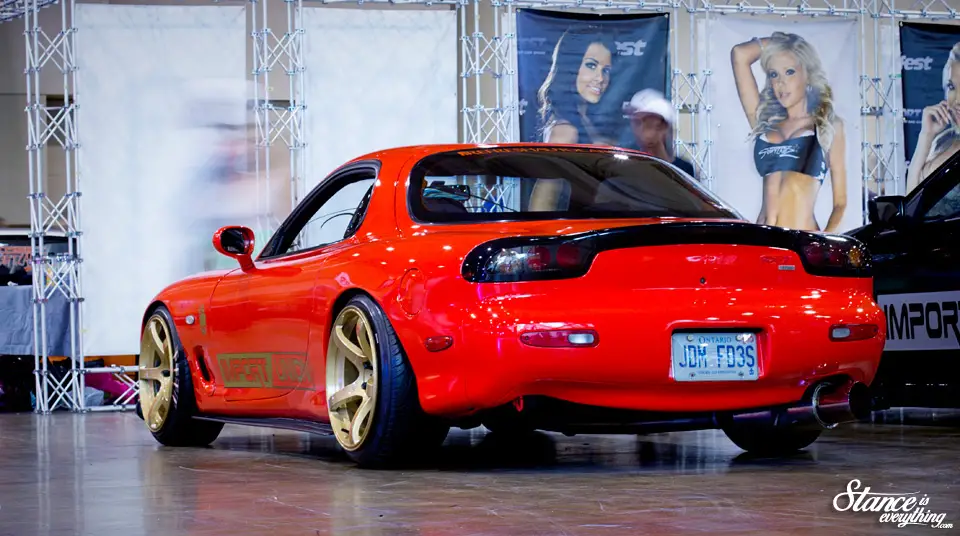 Rotary fans enthusiasts need not fret because Mazdas spinning triangle was well represented at Importfest this year. The red stock RHD FD above was stunning in its simplicity.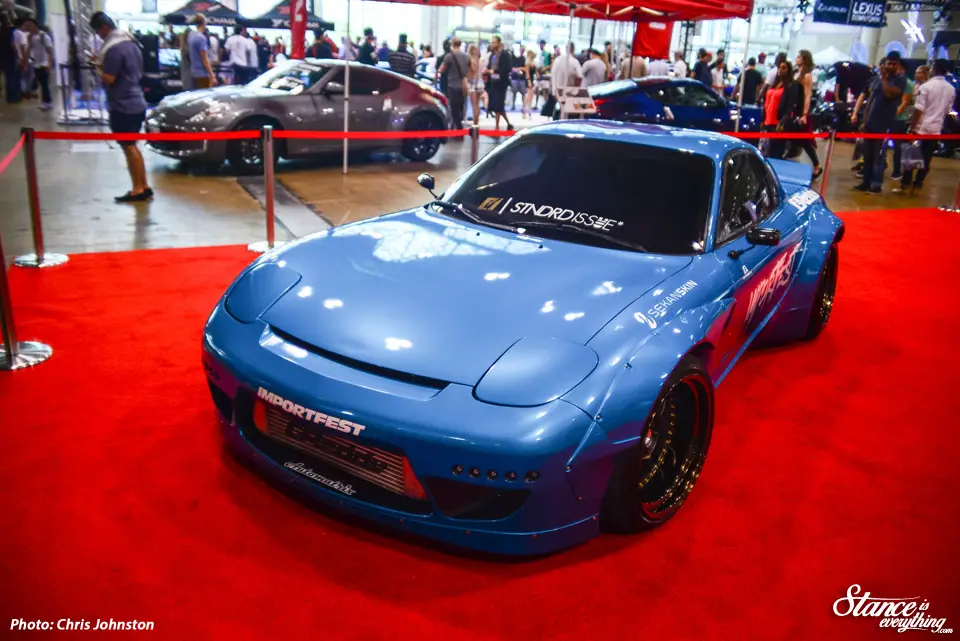 Navin's Rocket Bunny Equipped FD got priority red carpet parking and now that it is 'completed' I can say I prefer this year's look to last.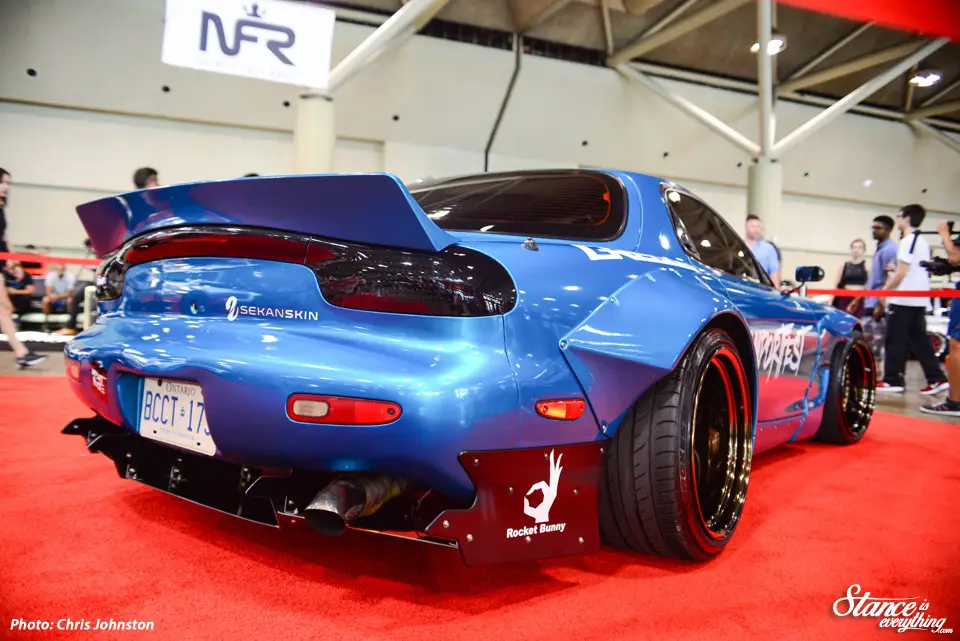 Presenting sponsor Vossen Wheels had a great showing this year. Pfaff's Audi Q5,and Importfest's own Liberty Walk G37 wore wheels from their cast line while the Lexus RC and RCF had wheels from their forged line.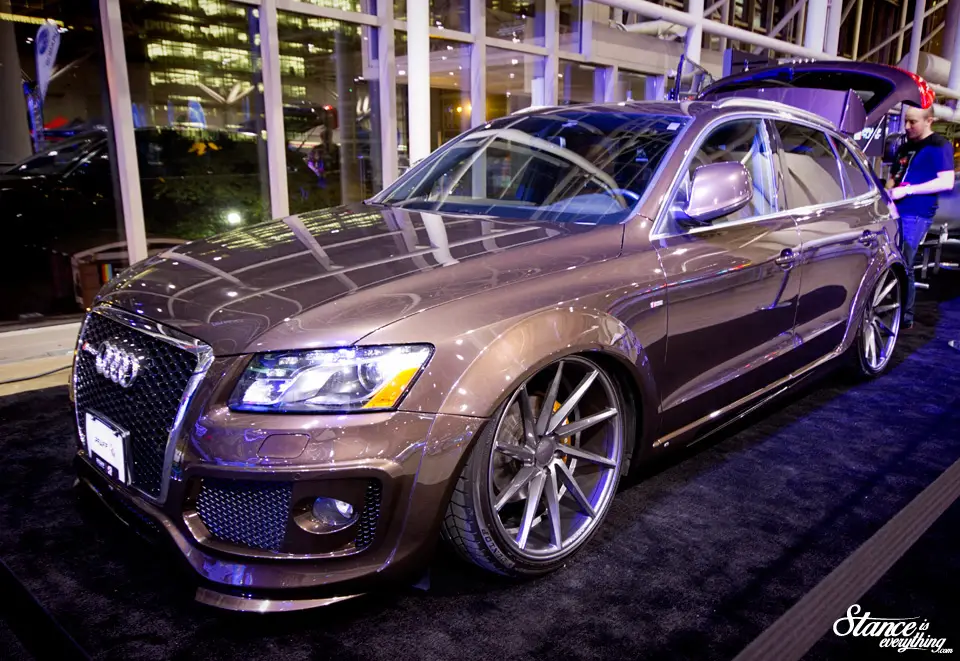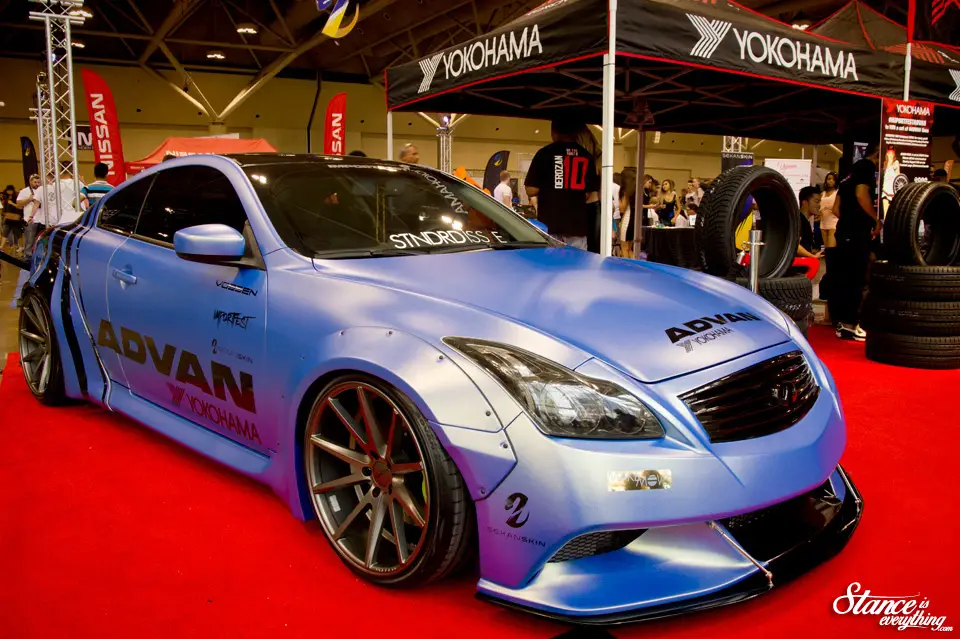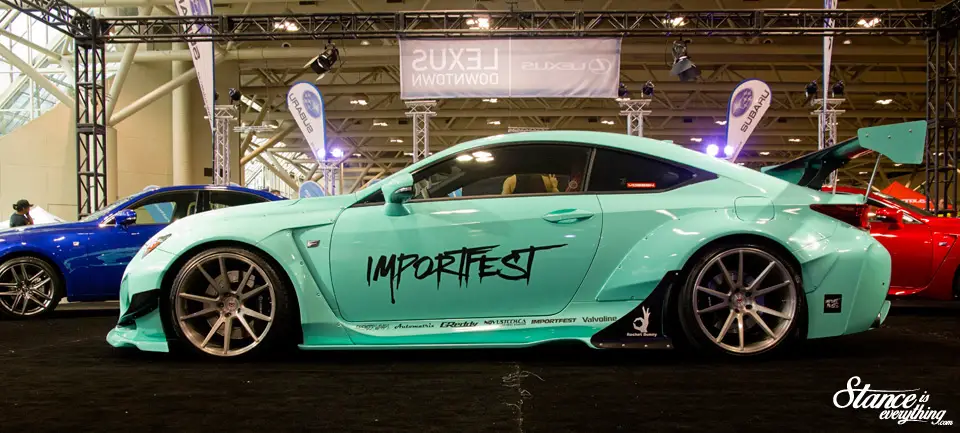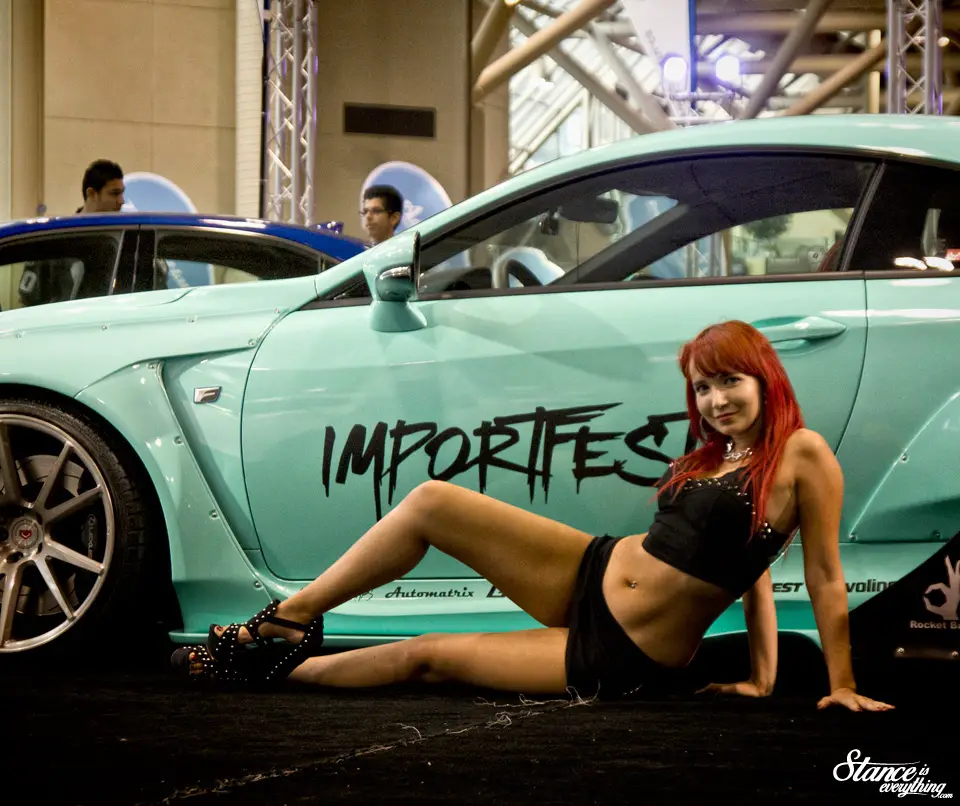 Pulling together the Stance Is Everything booth this year was a little harder than usual due to a few last-minute drop-outs but I've got to thank Blair, Richard, and Matt for parking their cars under the site's flag for the day.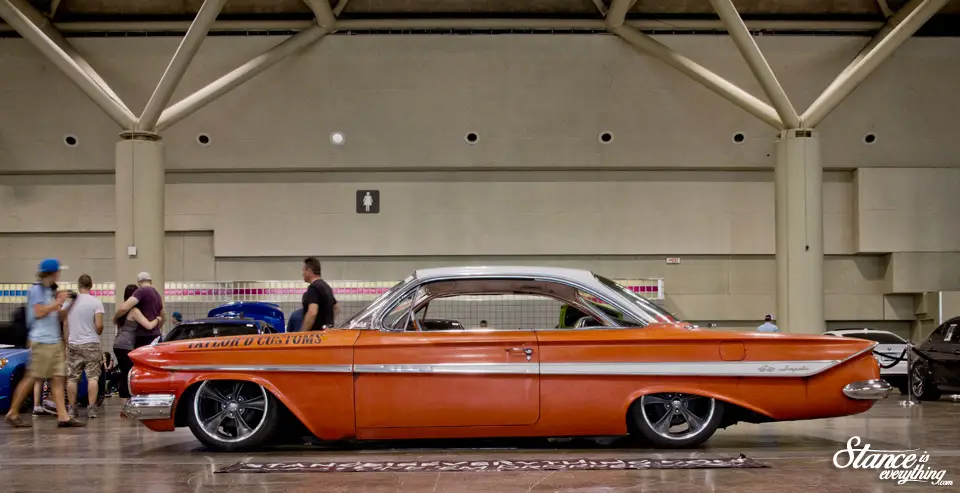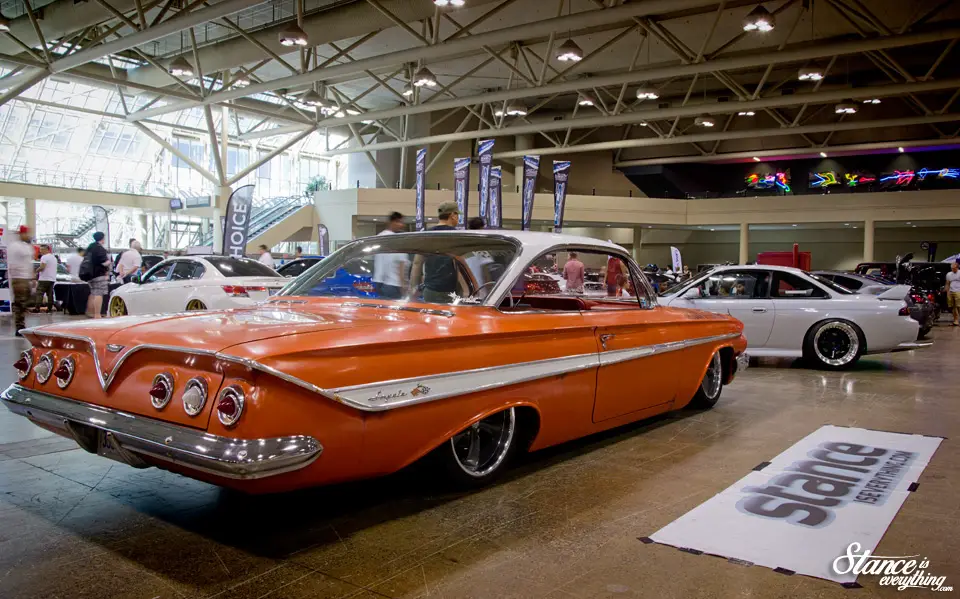 Naturally Blair brought the classic, and Rich brought his teak brown (phenomenal colour) Audi A4 fit with Airrex suspension and Concavo Wheels.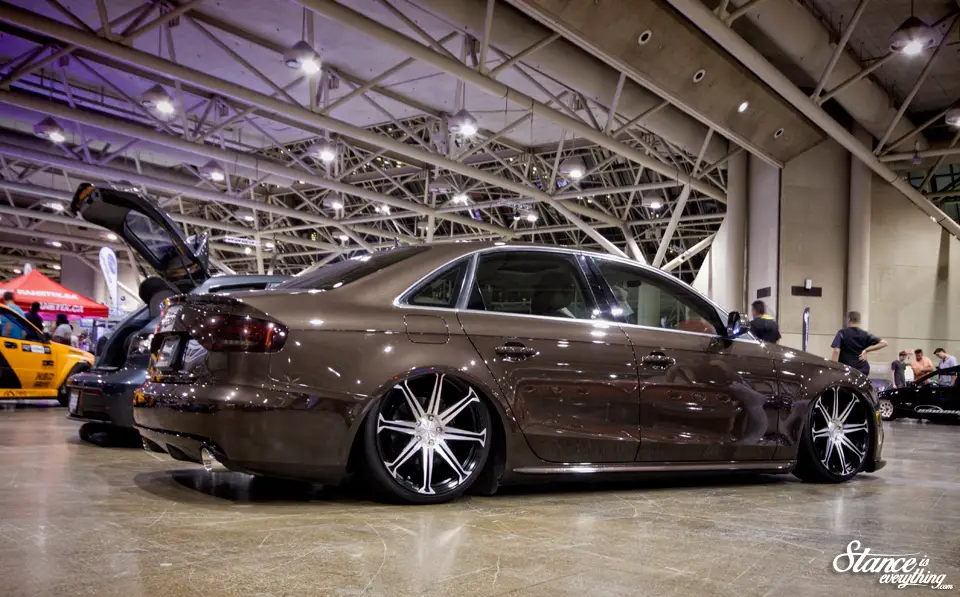 Matt's s14 is no stranger to event coverage or features around here and it was quite the hit of the booth. Super clean at all times I think people sometimes take for granted how big the wheels are on this car because he pulled it off so well.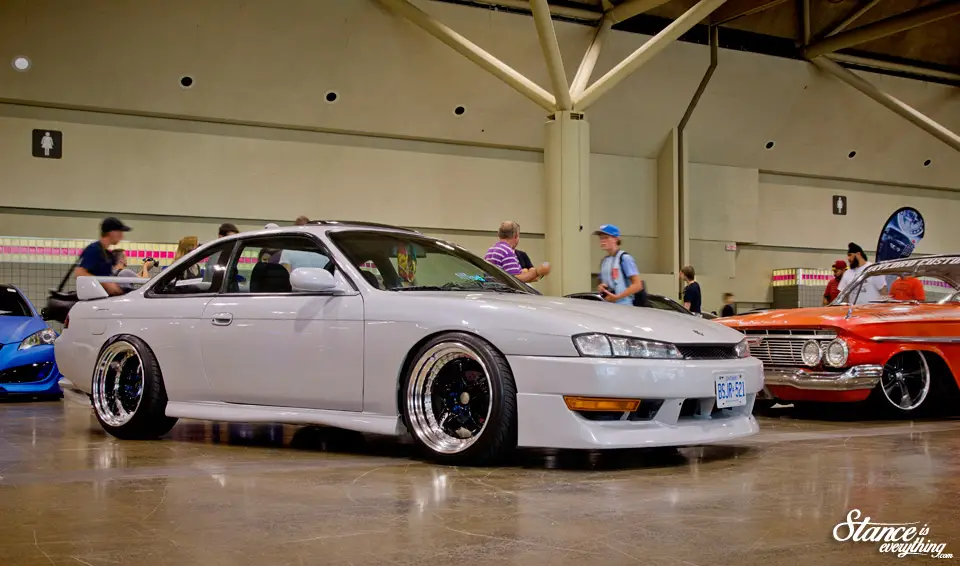 Finally I cleaned up the speed and brought it by the show to represent for 3D Products Canada and the site.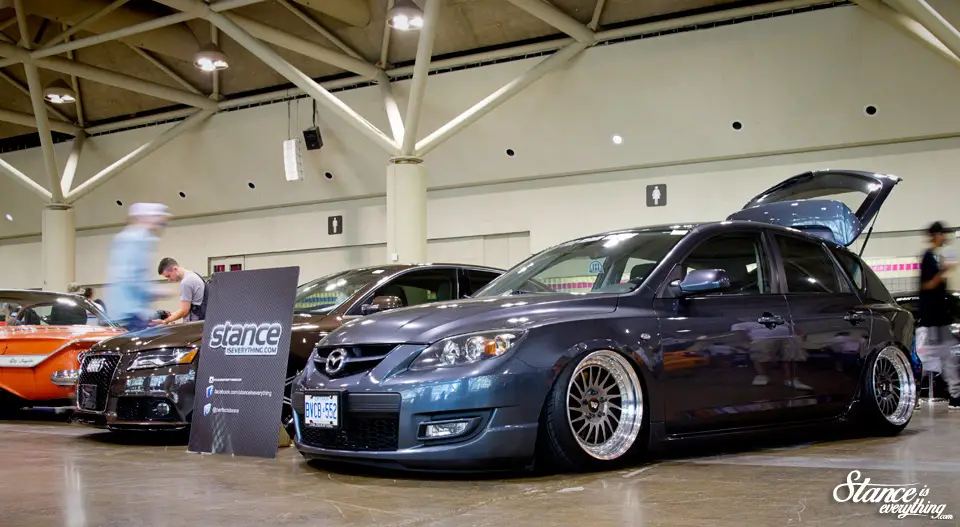 If you've read this week's Theme Tuesday then you already know Nextmod had an extremely large portion of the show floor this year.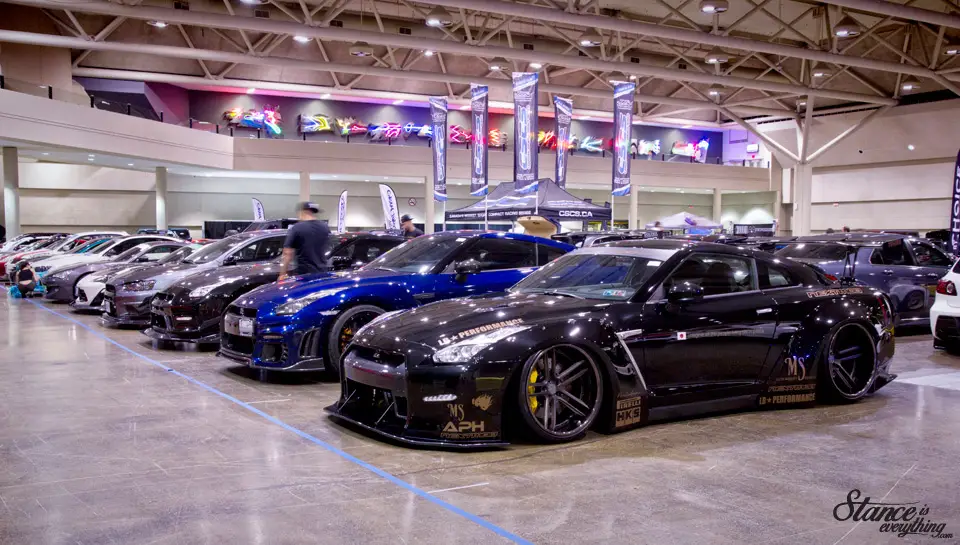 Most of them were posted yesterday but one vehicle I held back from that post was Nextmod Mississauga's Toyota Supra.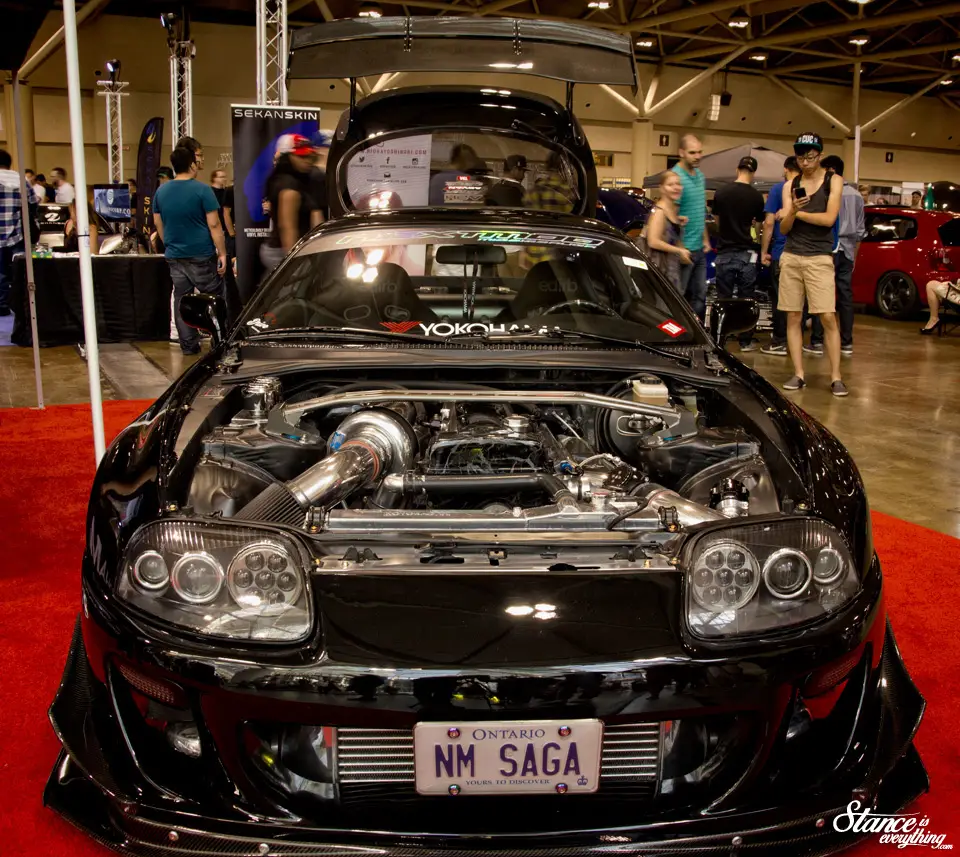 Completely deserving of this year's best of show award this car is a perfect example of how it is possible to build a car that can do extremely well at shows and not look like a rolling circus.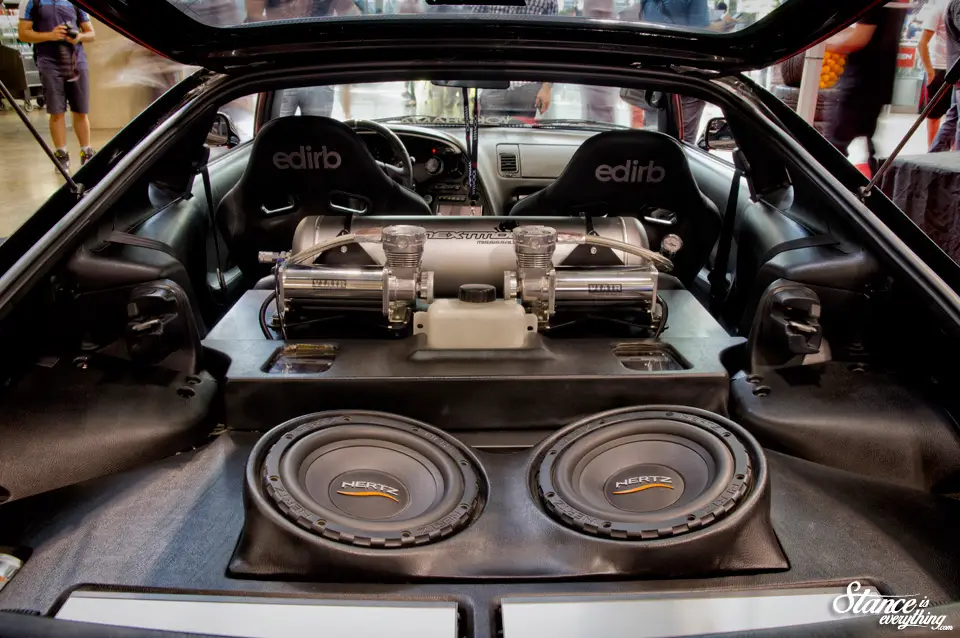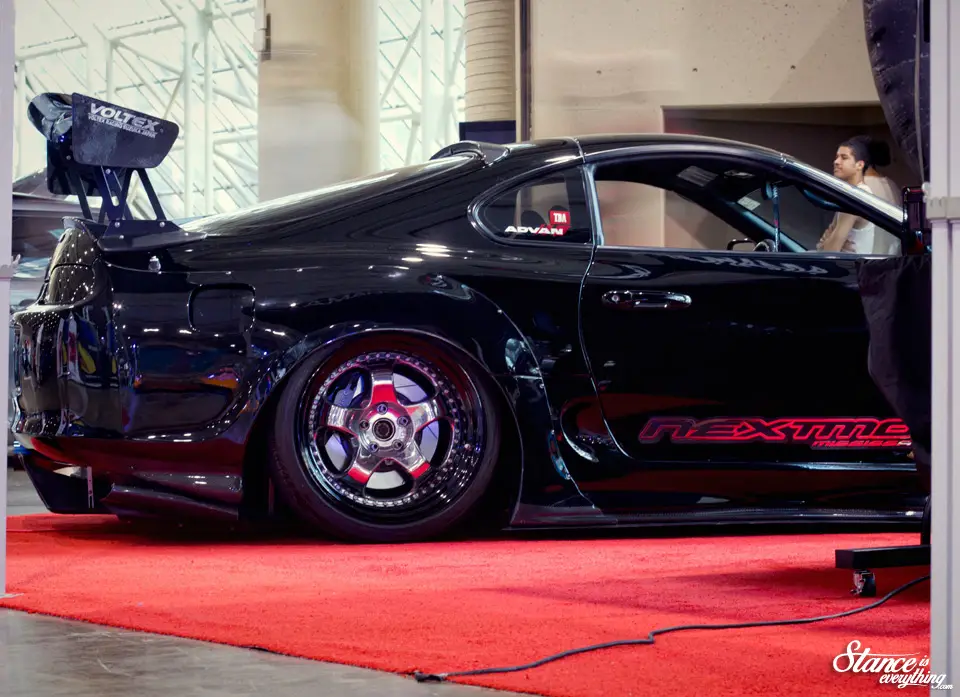 As the awards ceremony began most of the crowd gathered up front to see who won and cheer on their friends.
I however used this opportunity to take photos of a build that was surrounded pretty much all day, Brad Ruiter's LS swapped Miata.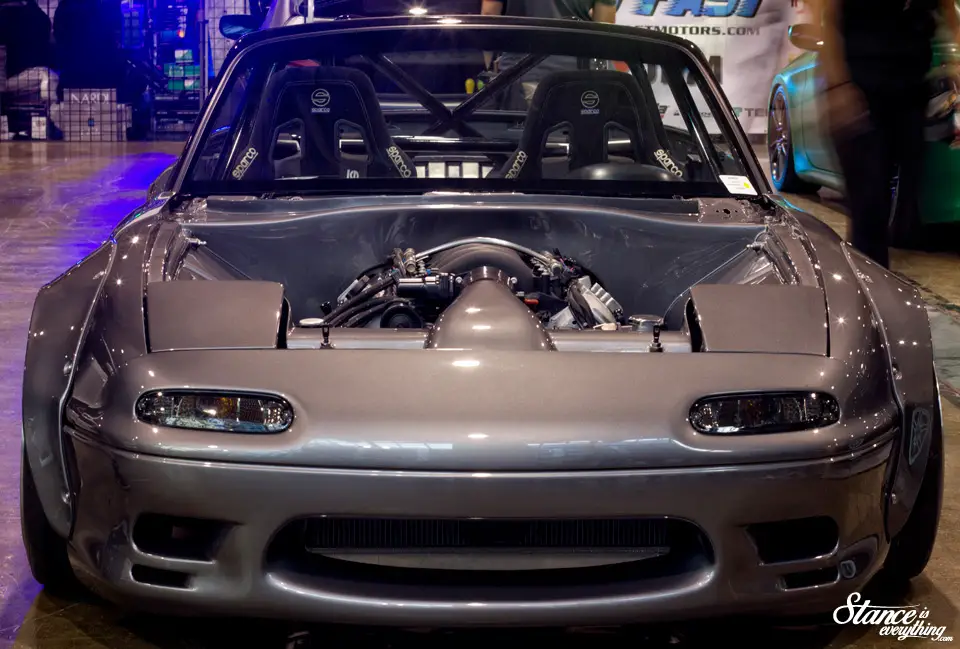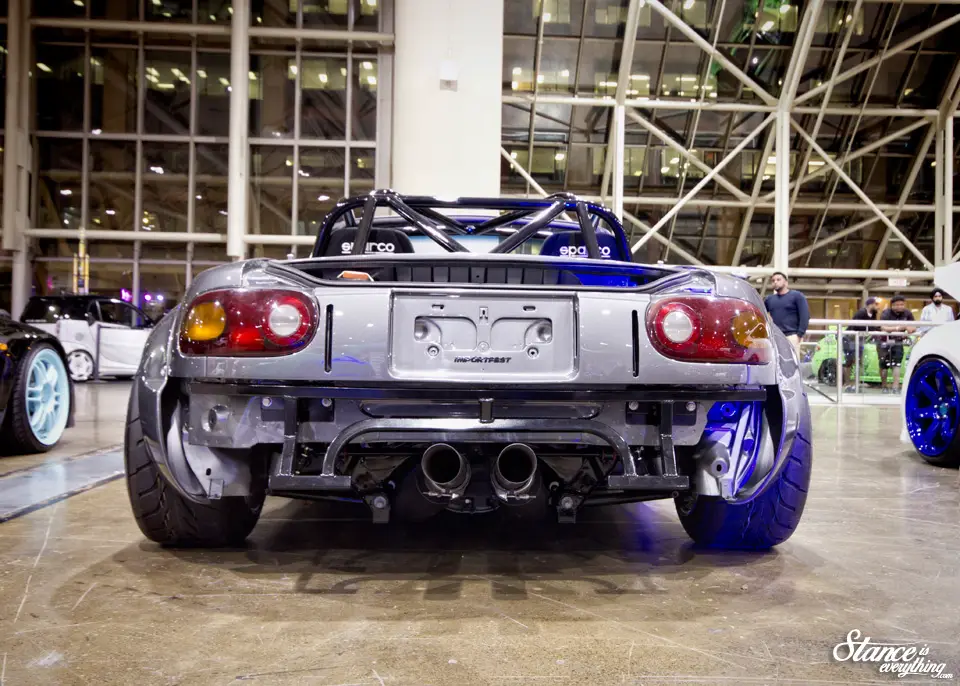 Calling it "LS-swapped" doesn't really do it justice because there's obviously a lot more here than just a motor swap.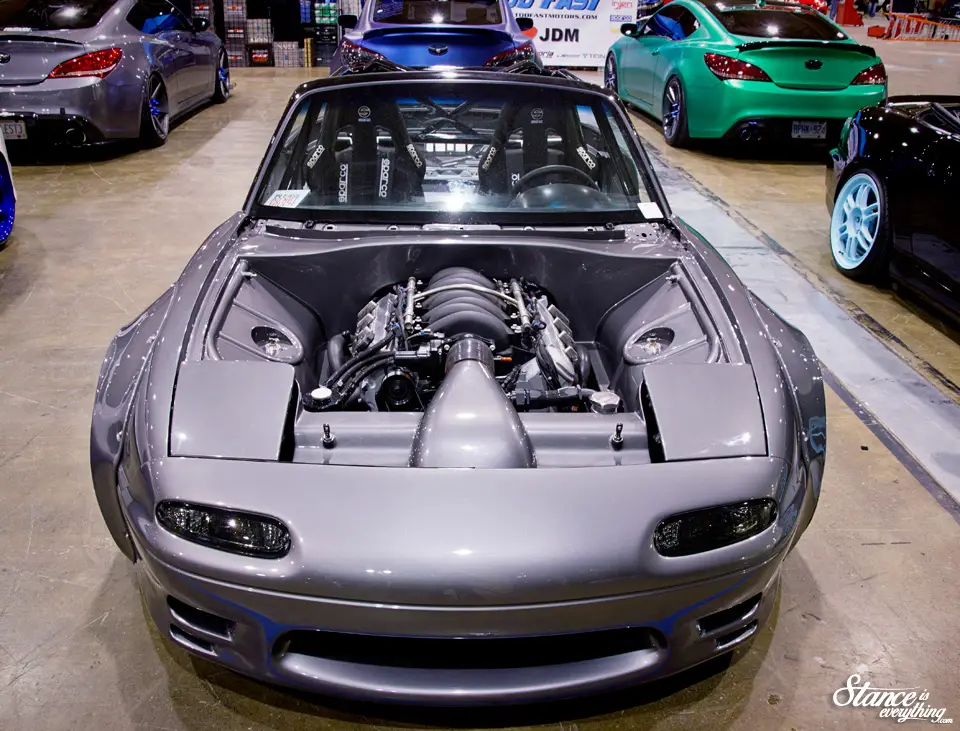 Firewall forward to rad support entirely new and hand fabricated while firewall back nothing but the best has been used throughout.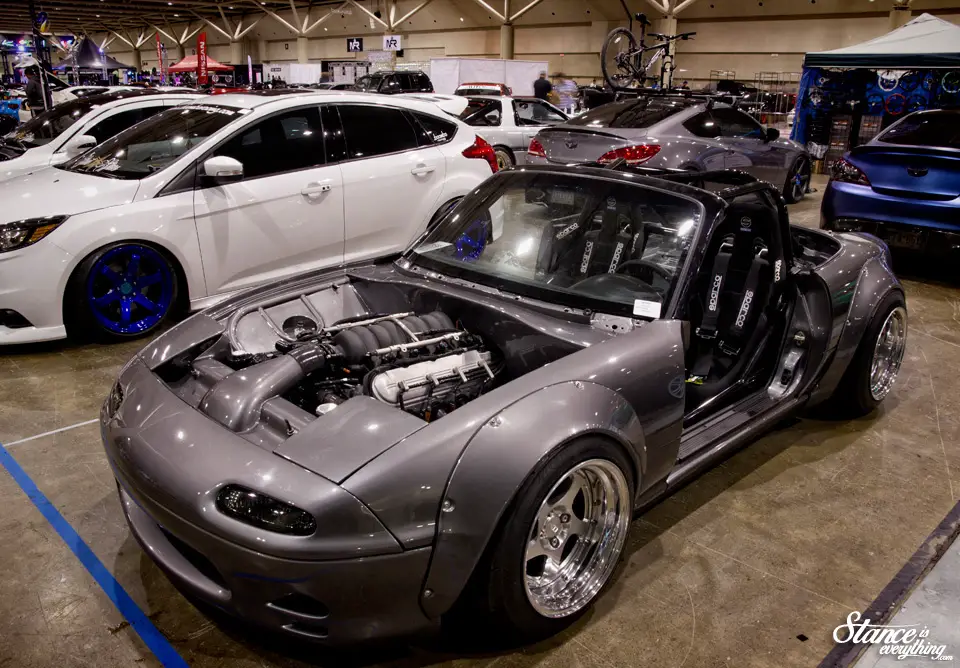 I could, and more or less did, drool over this car for hours and still miss a whole pile of details Brad has managed to put in this Miata.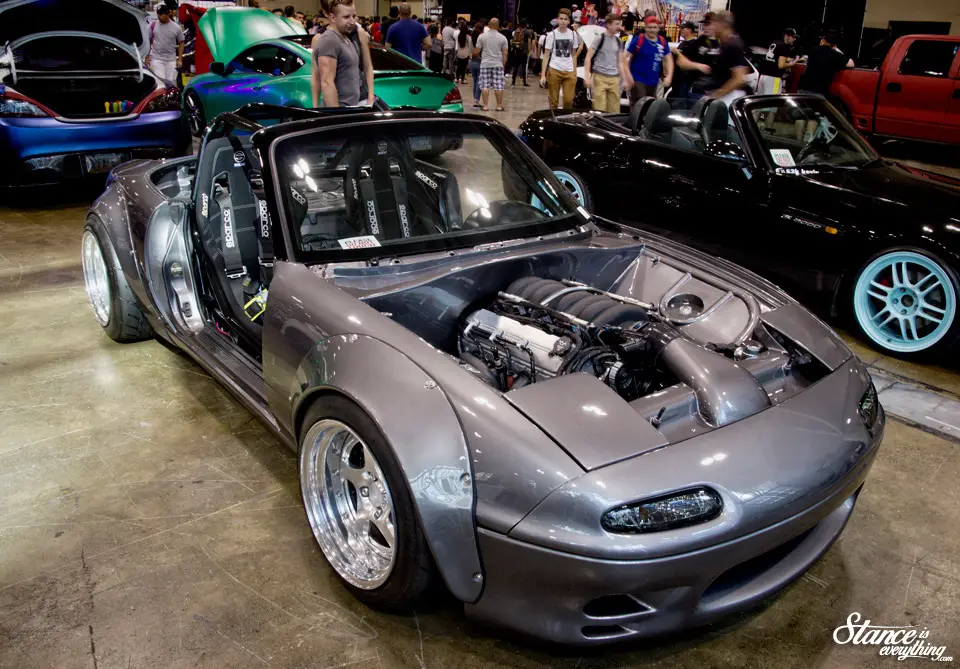 If this is the calibre of build that Importfest is trending towards this show has a really bright future and I'm already looking forward to 2016!
Be sure to keep following on Facebook and Instagram for more photos from this years show as their was simply too much for one post! Thanks once again to SYLVANIYA zXe and Canadian Tire for presenting this post.
Additional Photography By: Chris Johnston