I first saw the progress pictures of Bryan's Scion FR-S on Cyrious Garage' Instagram, and being a sucker for all types of BBS RS wheels I reached out to set up a photo shoot when the car was finished.
A few more tweaks, and a couple of weeks later, the car was complete and clad in a baby blue vinyl wrapped all the way down to the jambs by Premier Wraps.
As a fan of Action Bronson, when I saw photos of the colour I thought of the Mr. Wonderful single baby blue. I also thought, of all colours to choose why this one?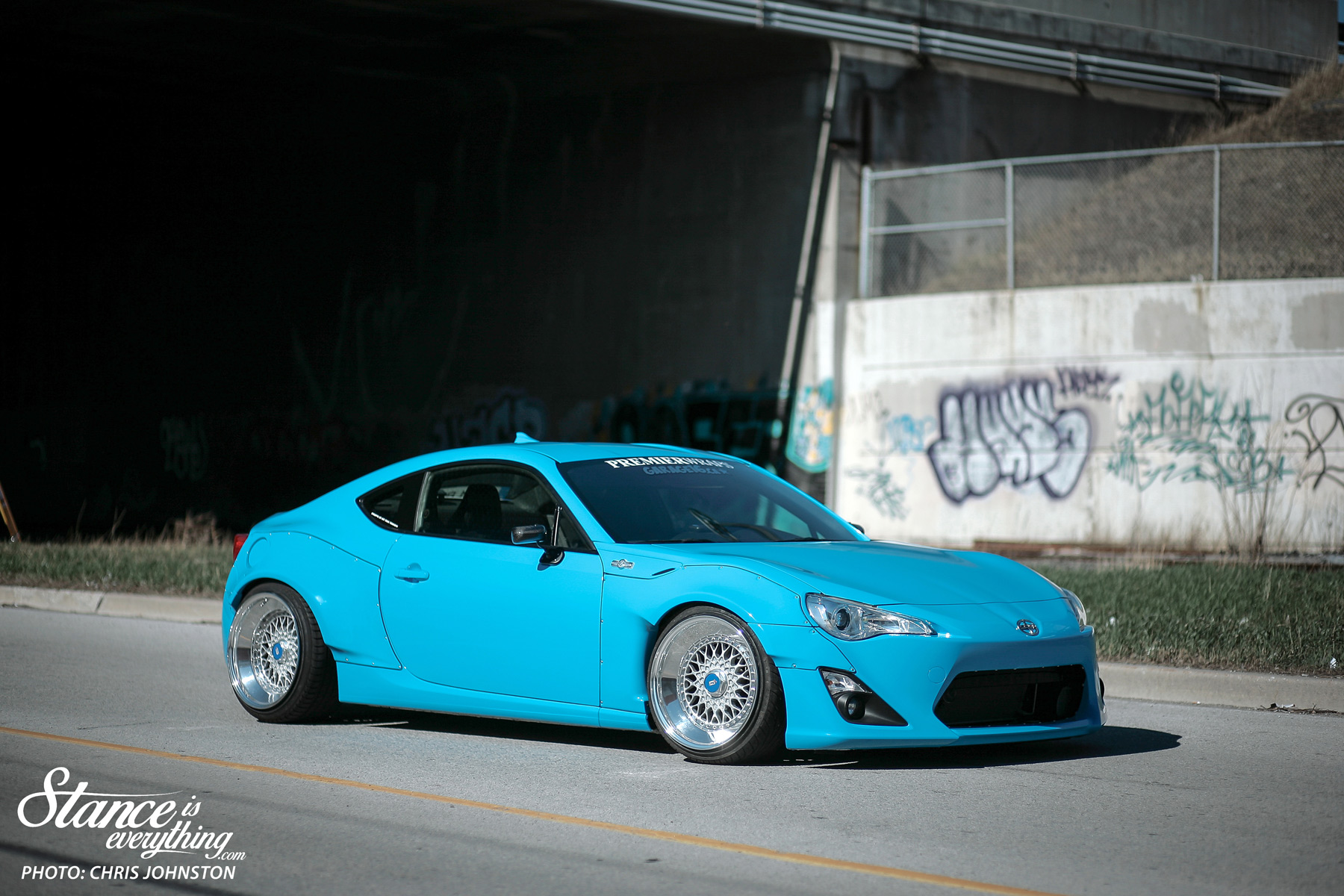 According to Bryan his first car was blue and he promised himself if he started building his FR-S that it would too would be blue.
As he pulled up the to the Starbucks we were set to meet it became clear why he chose this particular hue. In person the colour makes the car stand out like nothing else, as many will see in a few weeks on May 23, at Fitted Lifestyle's Toronto Event.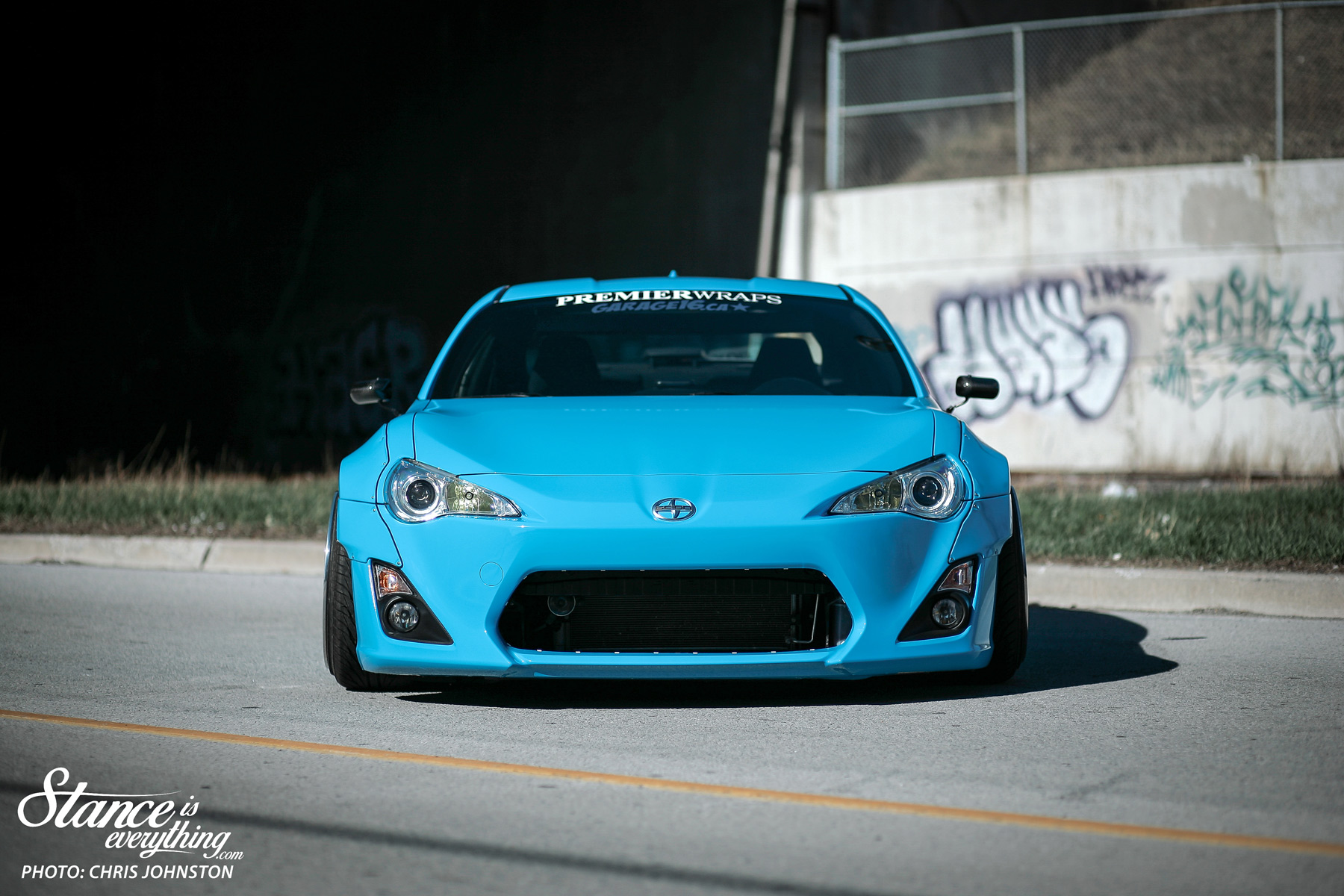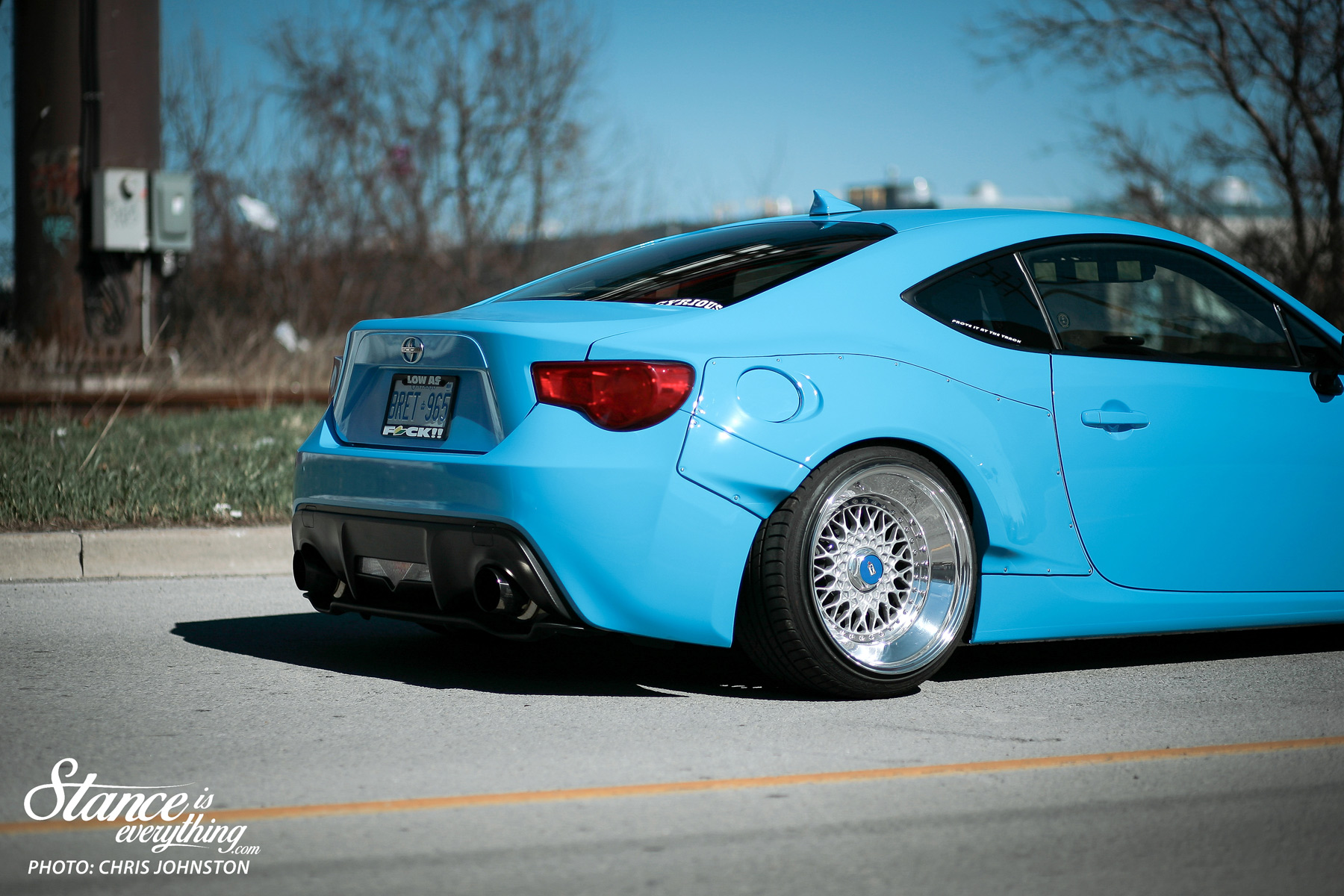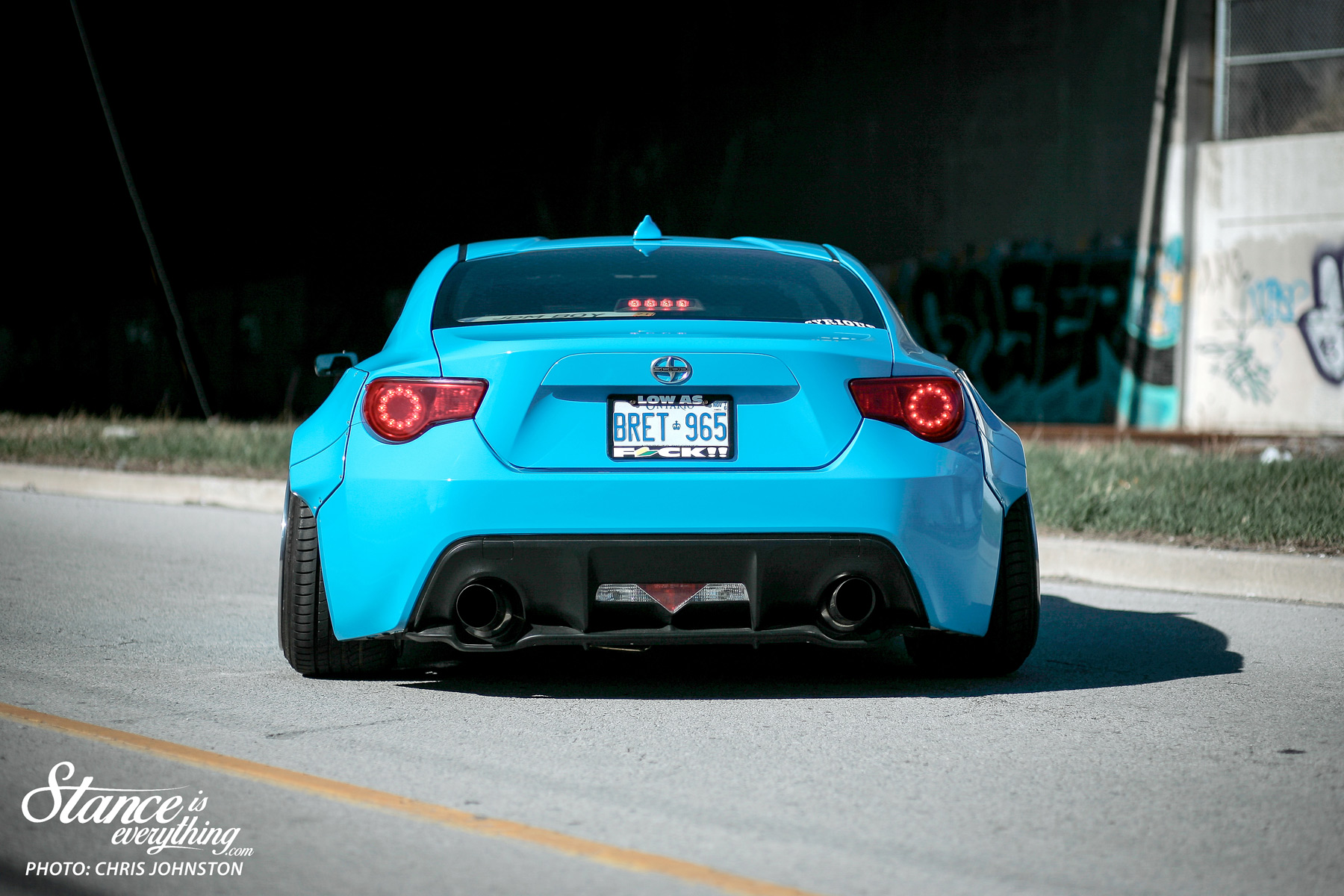 The BBS RS wheels currently fit to the car came originally 16" and were converted to 18" with new lips and barrels. The center caps are the Pininfarina type which go well with new colour, the front wheels are a steam rolling 10.5j with a 225/35 tire and rears are 11.5j with a 255/35 tire.
The car sits lower to planet Earth thanks to BC coil-overs and to get a bit of grunt out of the boxer engine there's an Invidia N1 catback, over, and front pipe.
To allow the car to sit nice and low in the front, Bryan explained that because the Rocket Bunny front flares sit higher than the stock ones, Pat Cyr from Cyrious Garageworks had to remove material from the metal inner fender and wheel well.
This prevents the reverse rake you see on a lot of other FR-S', especially those of the bagged variety.
Rocket Bunny also suggests removal of the plastic fender liner, however Pat worked his magic and now Bryan retains a trimmed version of it to keep things tidy.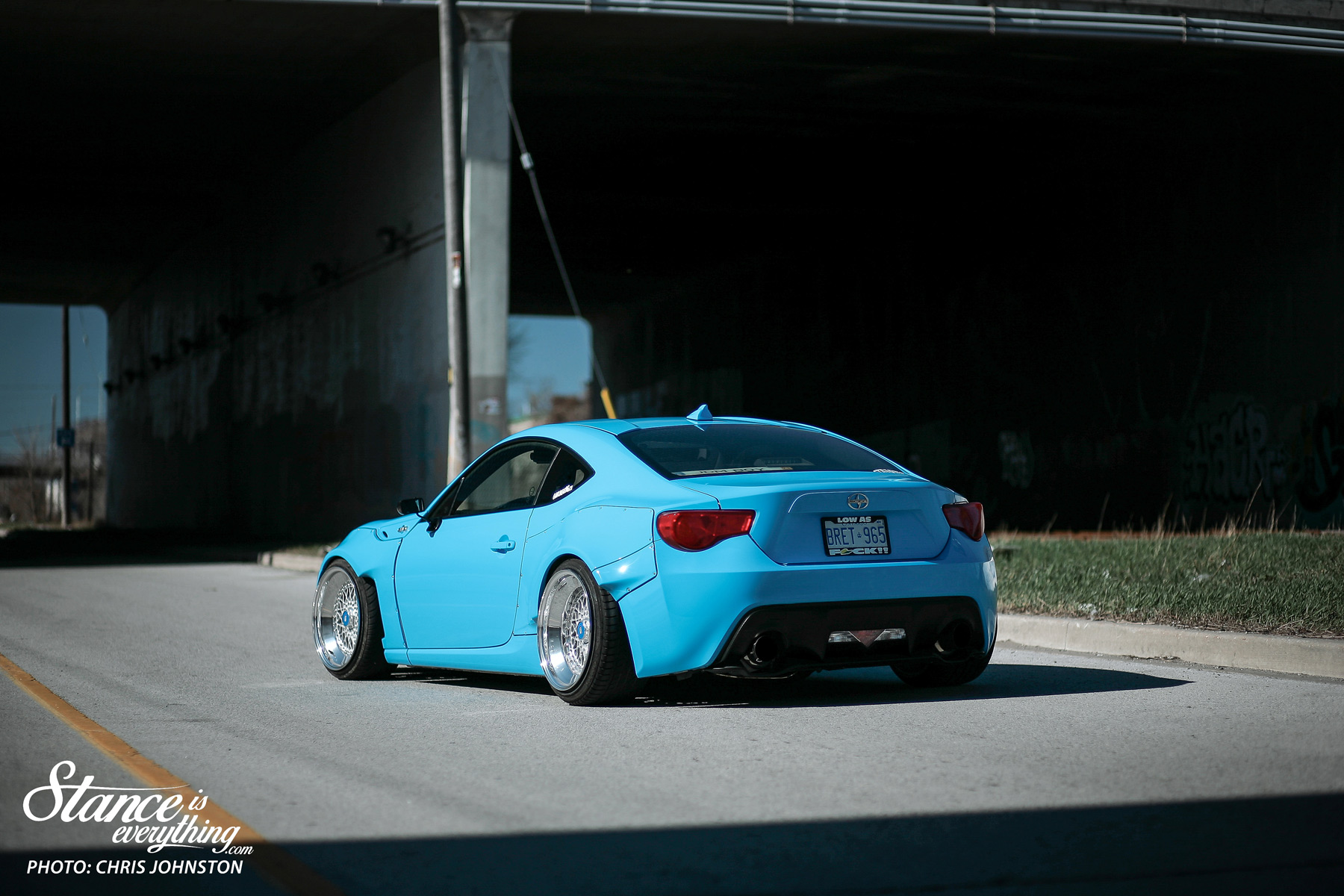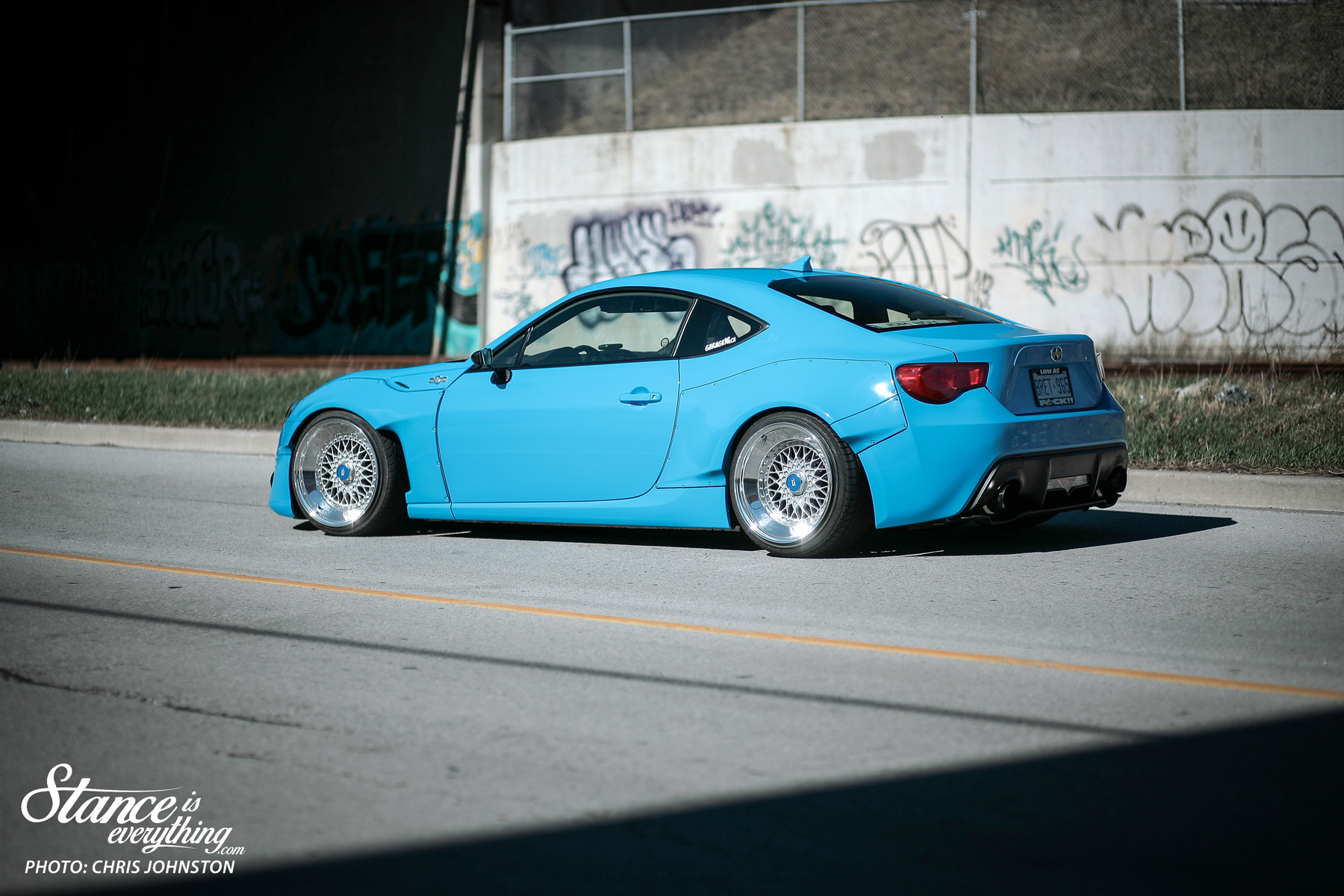 Another question I had for Bryan was, "Why did you choose Cyrious Garageworks over a body shop to install the Rocket Bunny kit." Without hesitation he replied by saying, "…because it's Pat! He's got one, I thought it'd be cool for him to do mine too…. and I got to meet him! Plus I cant weld haha"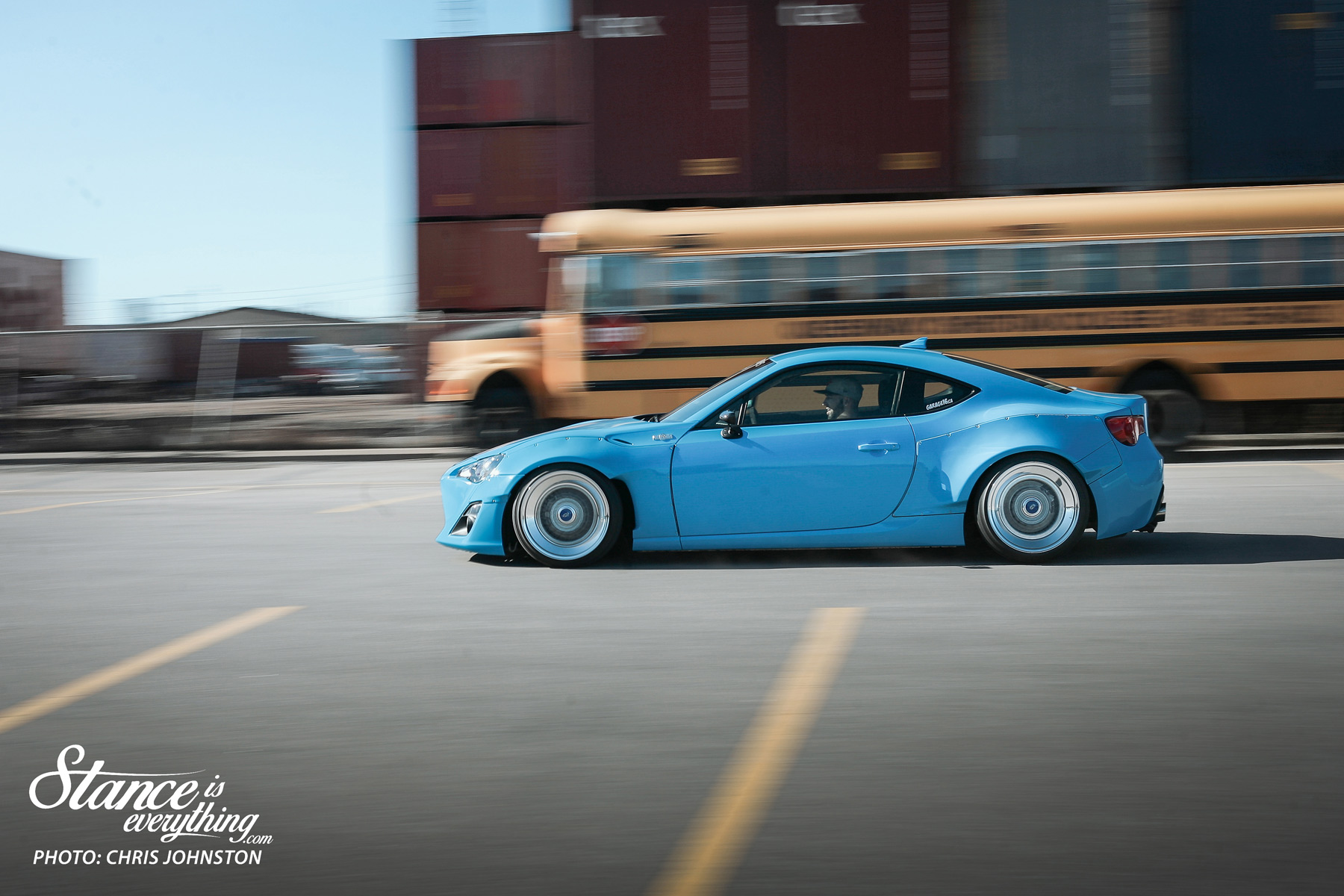 Bryan would like to thank Pat @ Cyrious Garageworks/cyriousgarageworks.com, Rick @ Garage 16, and Paul @ Premier Wraps for their help with the build.
You can follow Bryan on Instagram @thatcosta