The 2013 Toronto Fitted Lifestyle event brought together some of the finest cars the GTA has to offer and one car that stood out among the field was Mathew Barrada's immaculate s14. Shimmering in the sun the way only a car coated in pearlescent paint can it is a stunning example of the less is more philosophy.
Every time I've seen the car since it has never failed to catch my eye and today via the lens of Chris Johnston this stunning s14 is visible in a non show setting.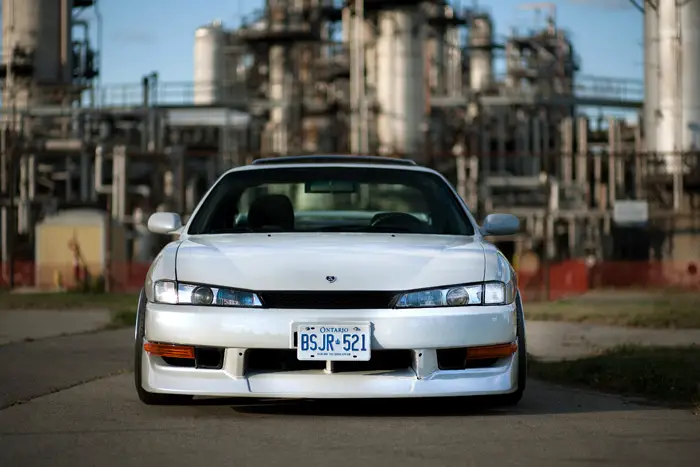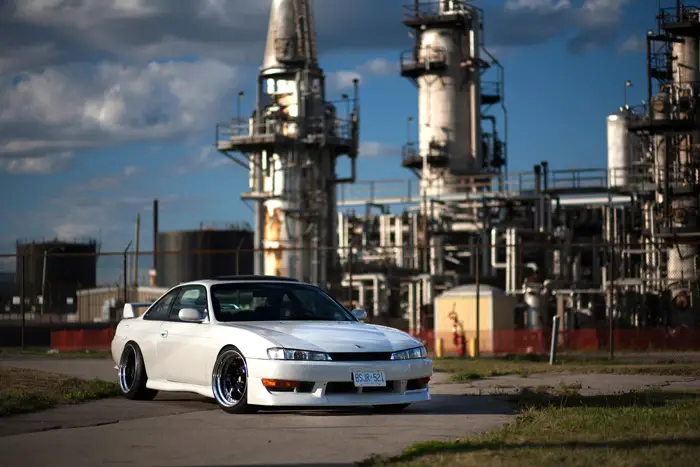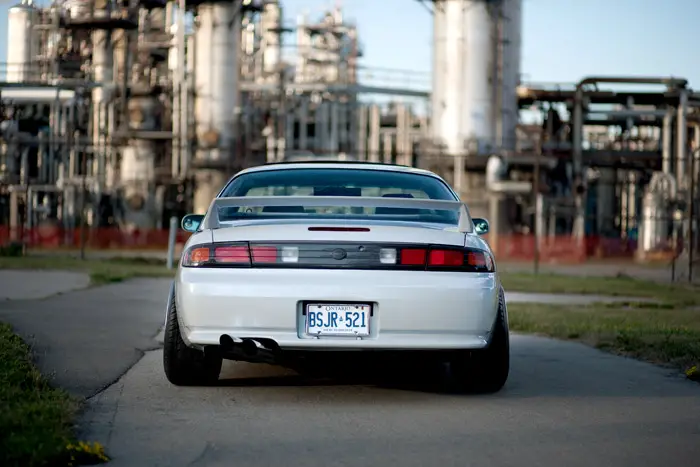 Mat's car is remarkable in it's simplicity. There's no wild aero, no retina burning paint, no stickers, no gimmicks, no single mod shouting above the rest in a desperate attempt for your attention.
It is rather the combination of a few subtle changes that gives the car an appeal that is hard to ignore.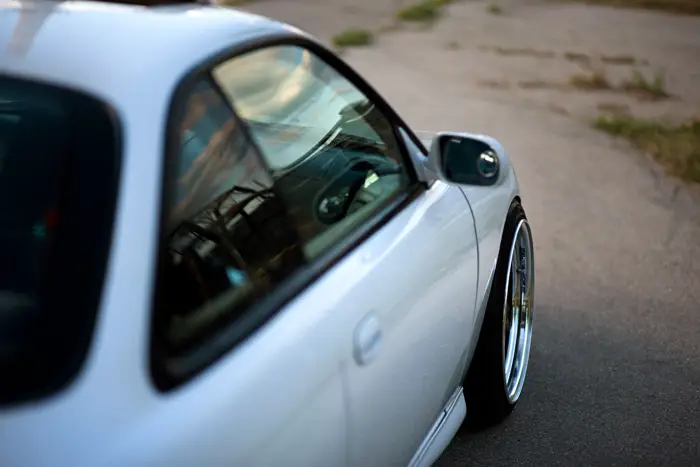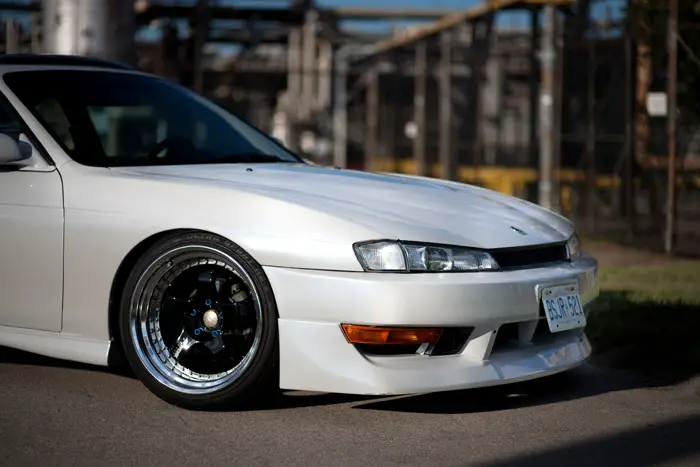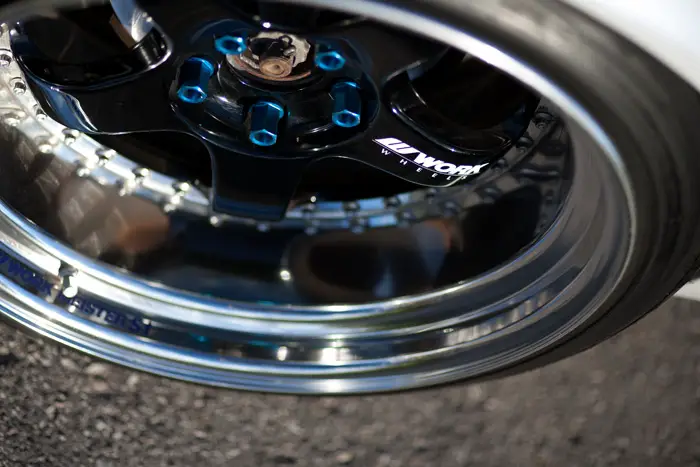 The ever fitting Work Meister wheels –which measure out at 18×9.5/10.5 and -1 all around– are wide enough to not look dainty at any angle, but not overly large to the point where Mat has to worry about munching quarters or throwing a bead when he puts the car through it's paces and test the limits of the Kaaz two-way differential.
Keeping the ride refined, and at a height the car should have come at from  the factory, is virtually the entire catalog of Powered By Max suspension and chassis components.
Under the hood there isn't a fire breathing beast of a motor but rather a rebuilt stock KA that's proven it's worth once and is ready for a second go round should Mat wish to leave well enough alone and not swap it out.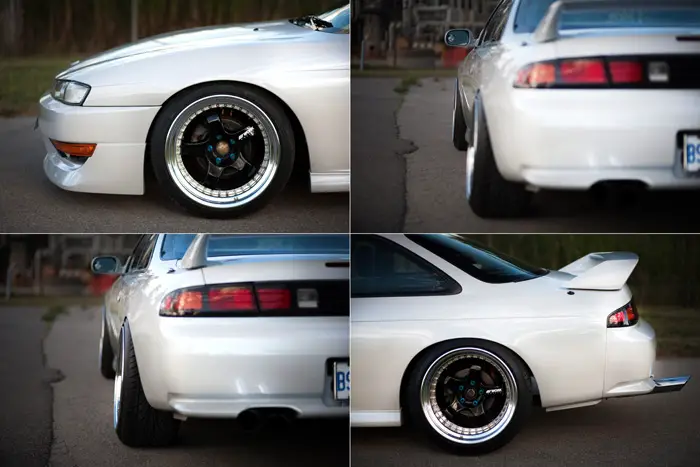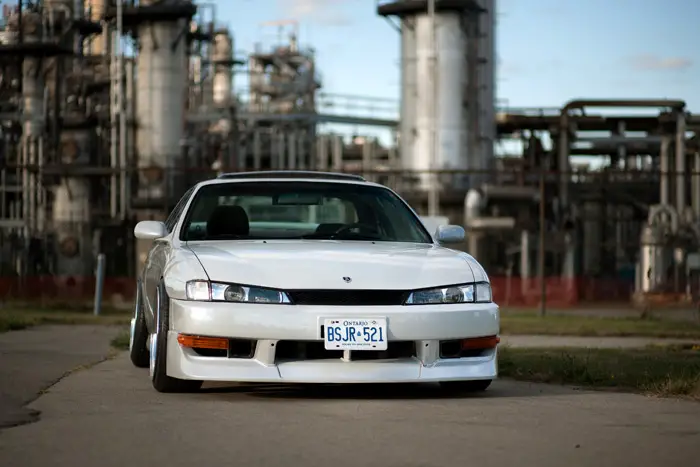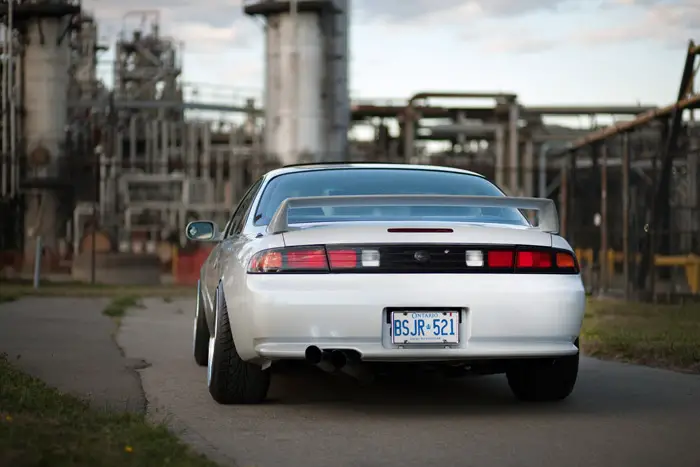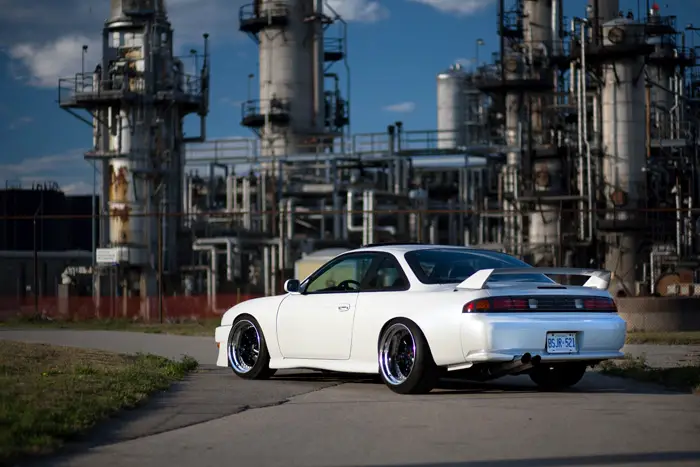 In a time where many are going to the most extreme measures to own a car that sticks out Mat has opted to skip the pissing contest to 'break necks' and instead build something that suits his style and needs perfectly.
In doing so he has not only created a stunning car but also managed to strike the perfect balance between aggressive fitment and day-to-day driveability. Congratulations Mat, you sir are doing it right.
Photo Credit: Chris Johnston.