In the six years this site has been operating the annual 'spring' car show that takes place at Mississauga's International Center has changed hands, and names, three times. Performance World for many years the show changed to Megaspeed in 2012, and despite the organizers best efforts to match the bar set by PW they bit off more than they could chew.
Never a terrible show mind you, from an organization standpoint it was clear the Megaspeed staff never quite caught their stride. Known for their previous work with the Canadian Motorsports Expo the organization body that took the reins in 2015 employed a less is more approach to the entire event. It was shrunk down in size, and focus was put on showcasing first time shown, and quality cars, rather than simply bringing a cruise night crowd indoors.
The size-to-door price ratio may have been off in some people's eyes, but in my opinion I'd rather spend more time looking at a few cars versus sifting through mediocrity in order to find something interesting.
Coverage today runs the gamut of sport compacts, modern muscle, custom trucks, and rat rods and gives those of you who skipped 2015's event an indication of the direction it is headed.
Lead Kings
The Lead Kings sure do make their way around, of the classic car crews in the area I think they cover the most distance.
I've seen their cars in Detroit, Scugog, Hamilton, London, and right in my backyard at the International Center.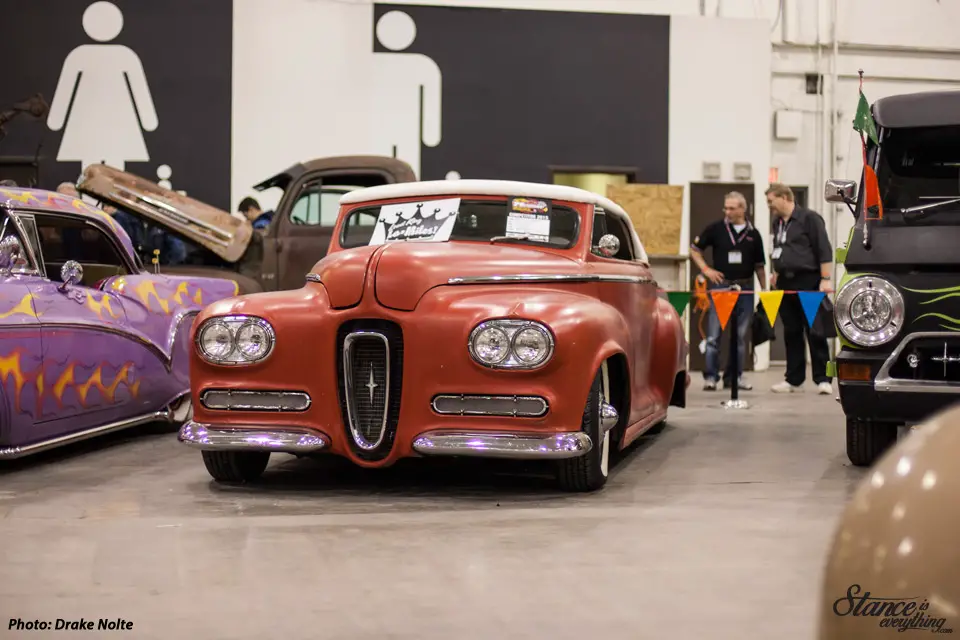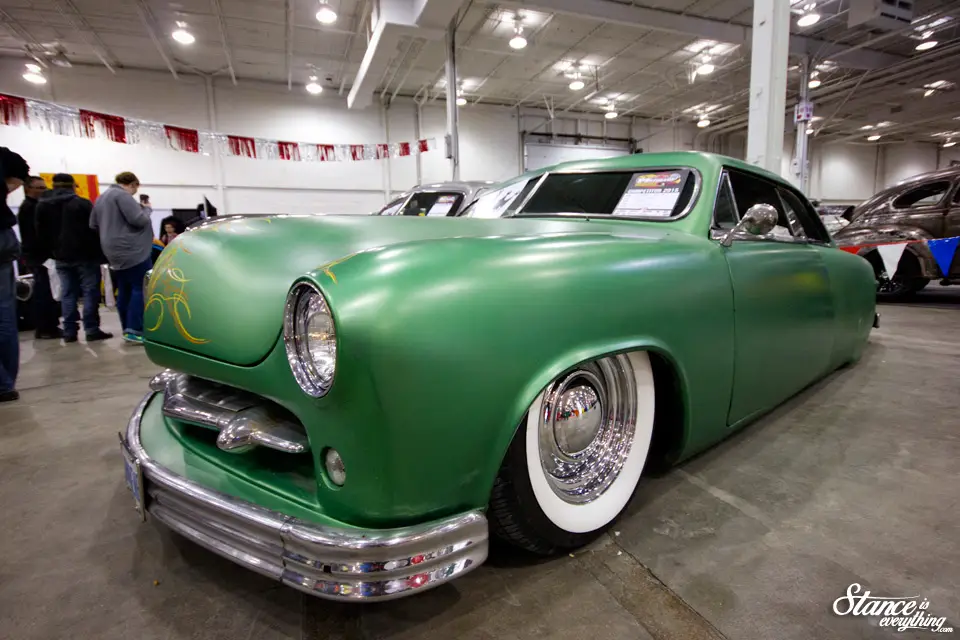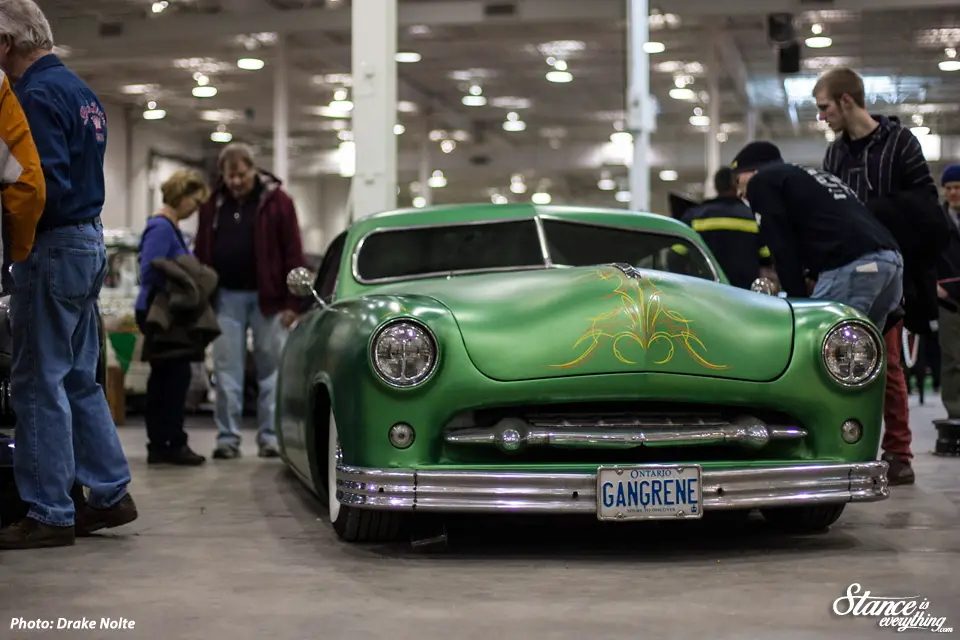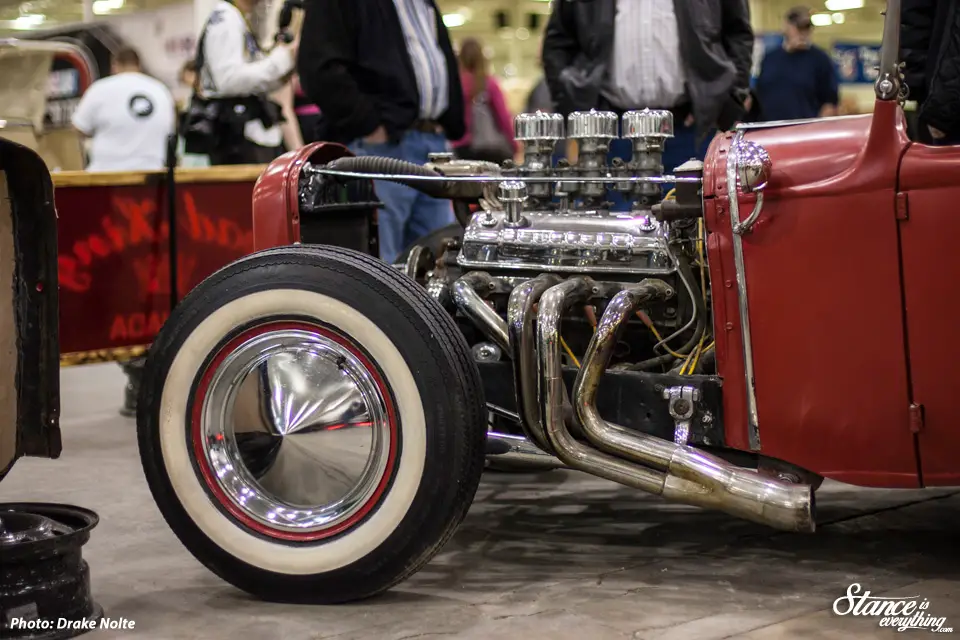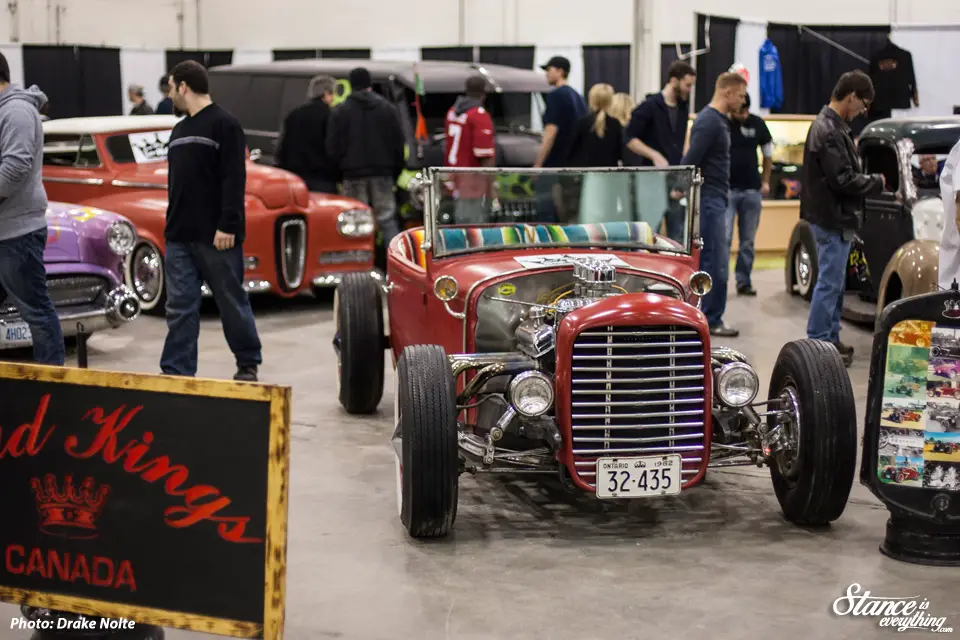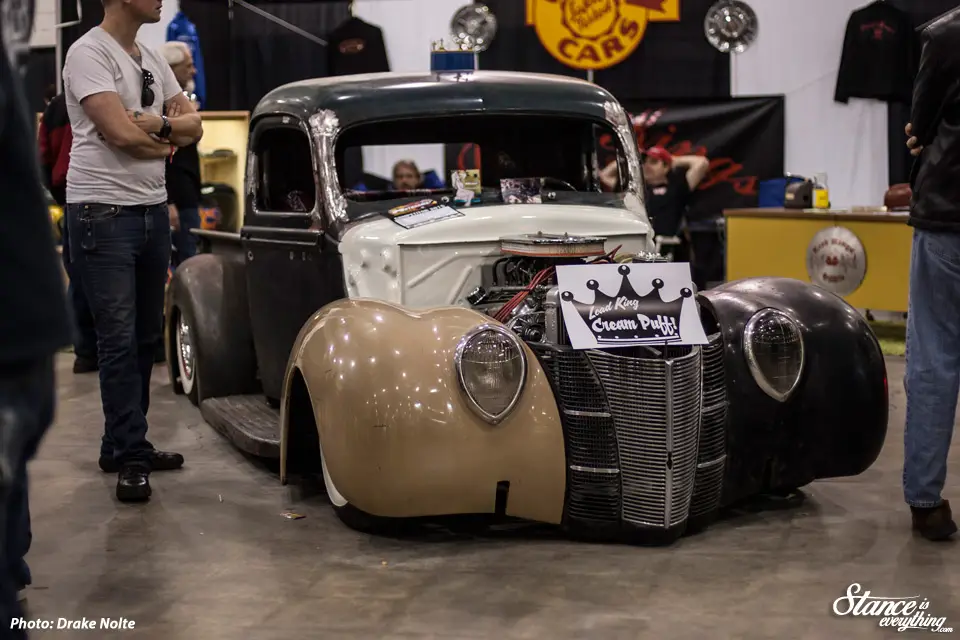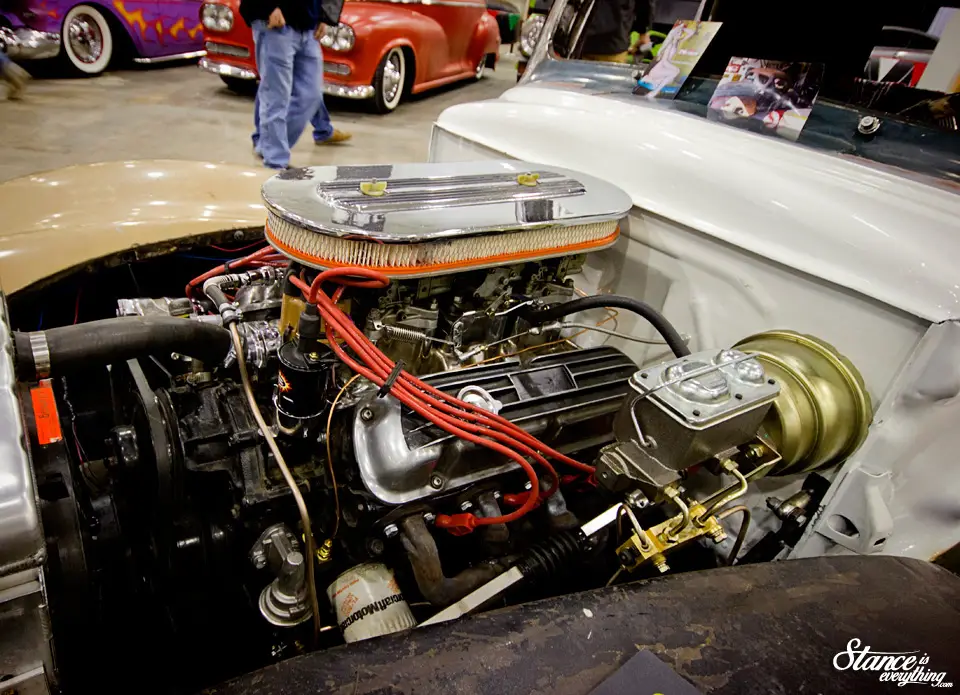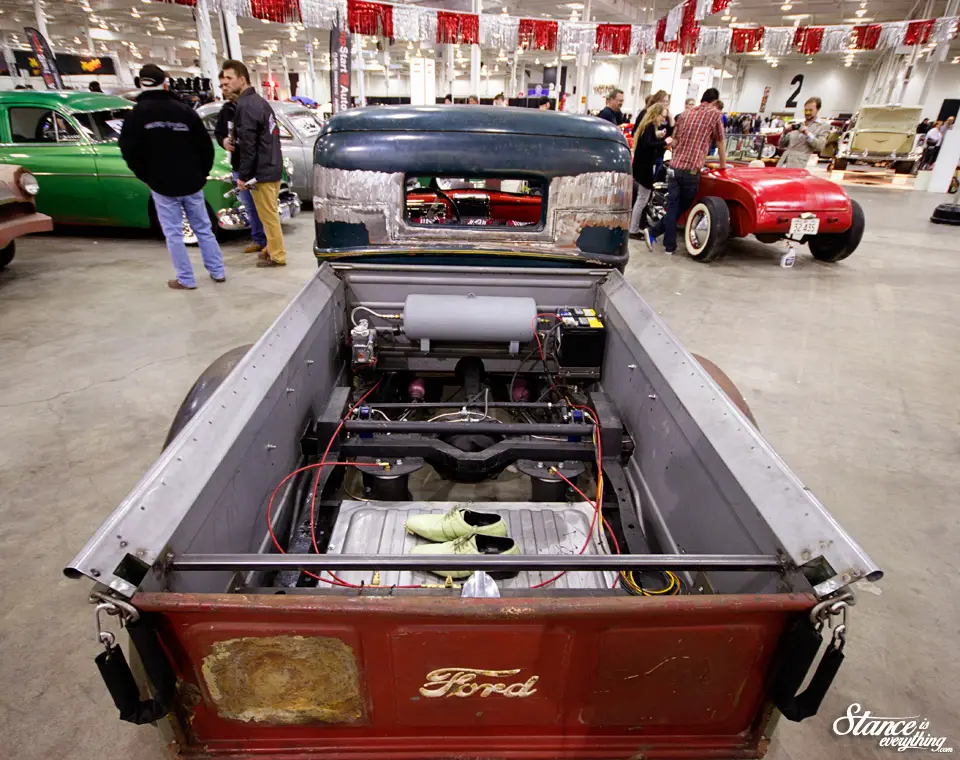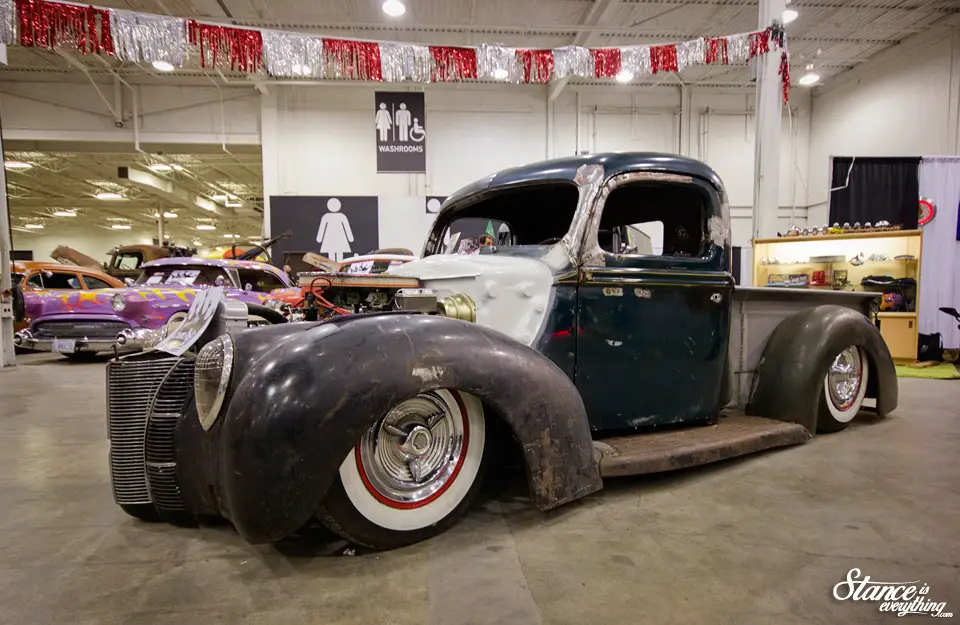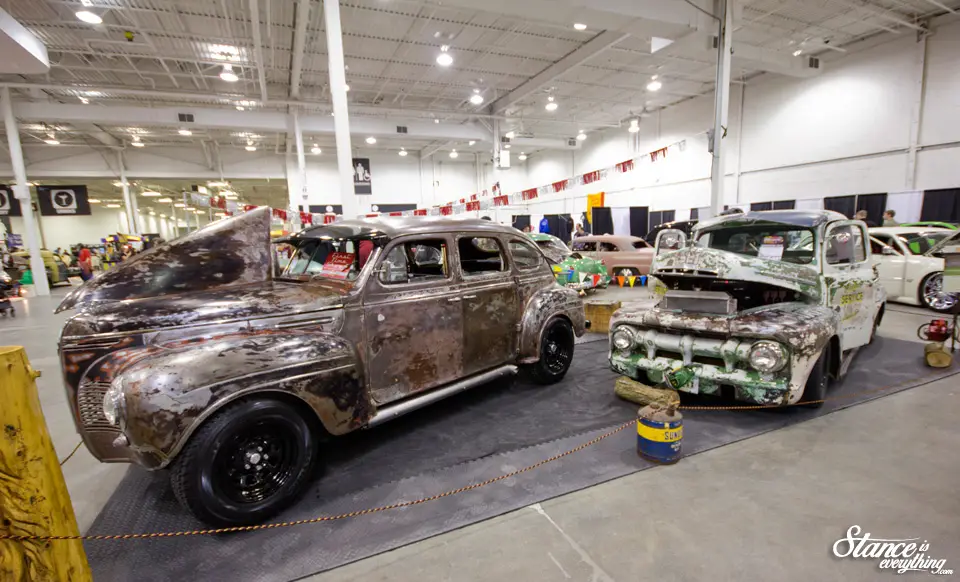 Tuners
The tuner community at large is a little miffed about the lack of a dedicated hall for tuners this year but personally I appreciate the cars being in a well-lit area not off the beaten path.
I also liked the fact that it wasn't the normal barrage of noise tuner halls normally are. Too early in the year for that, my ears ain't ready!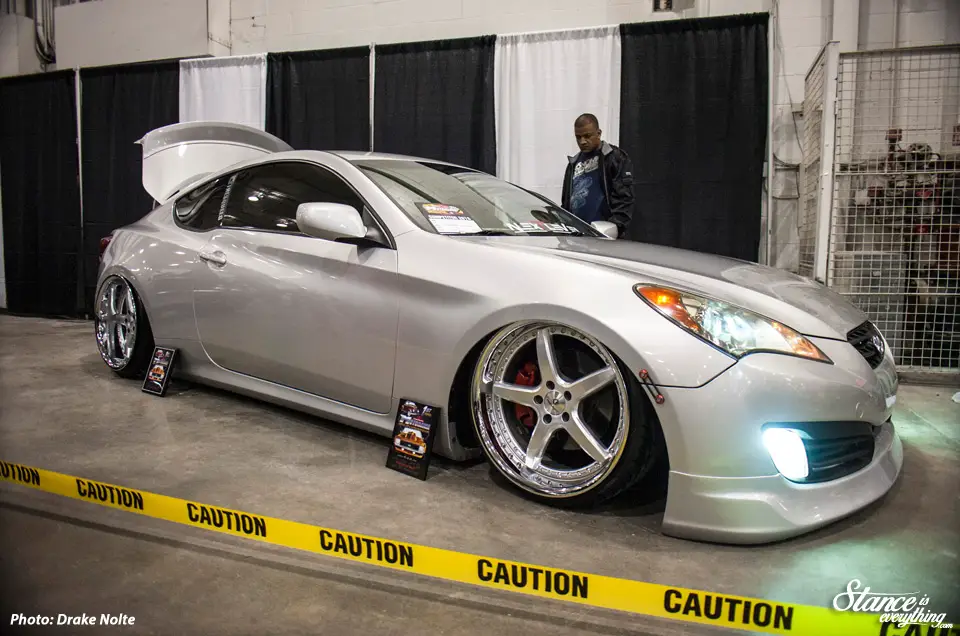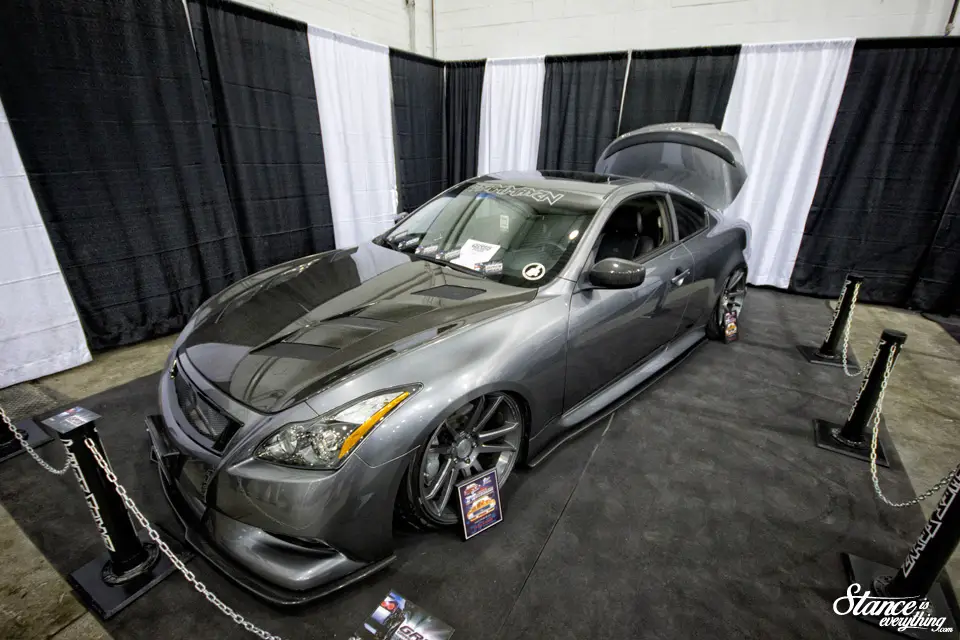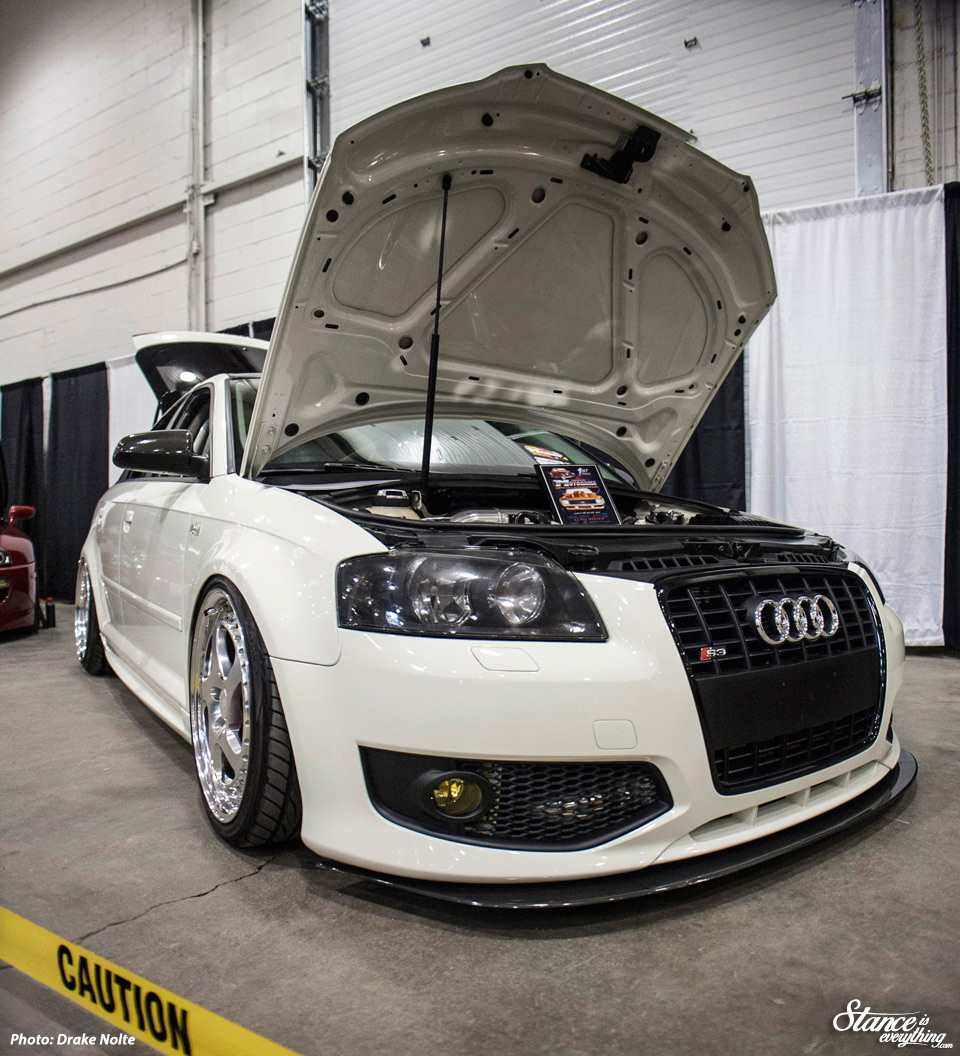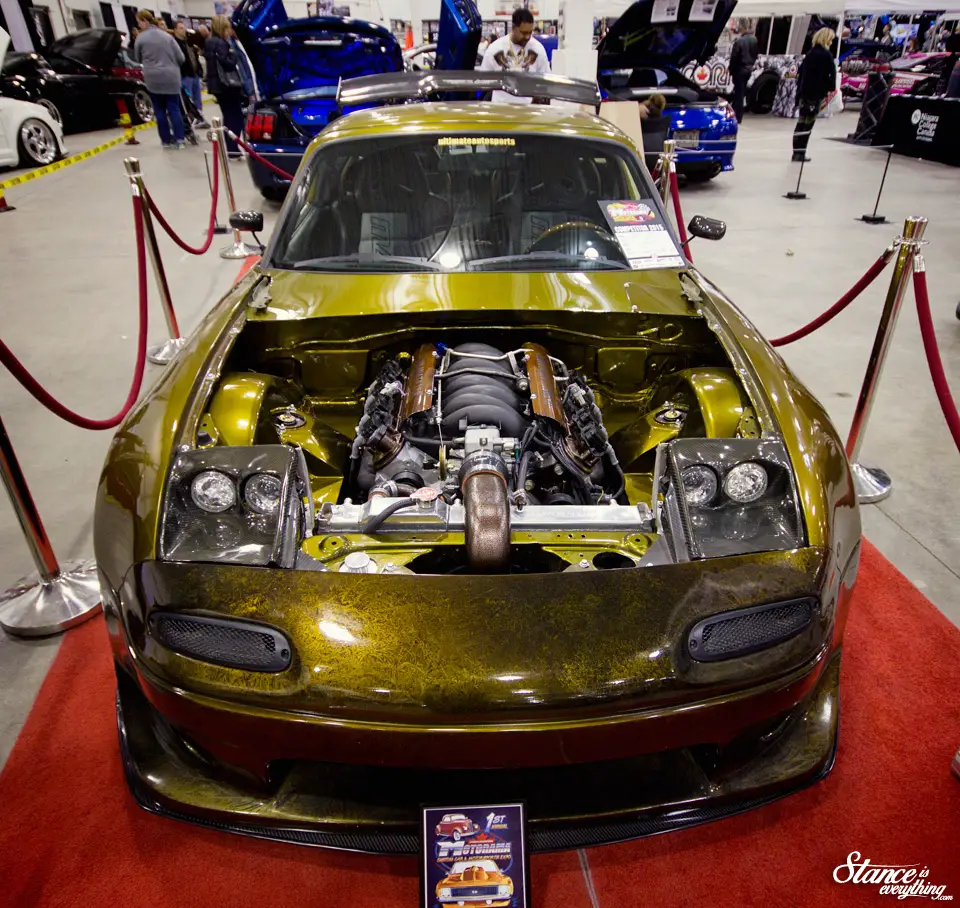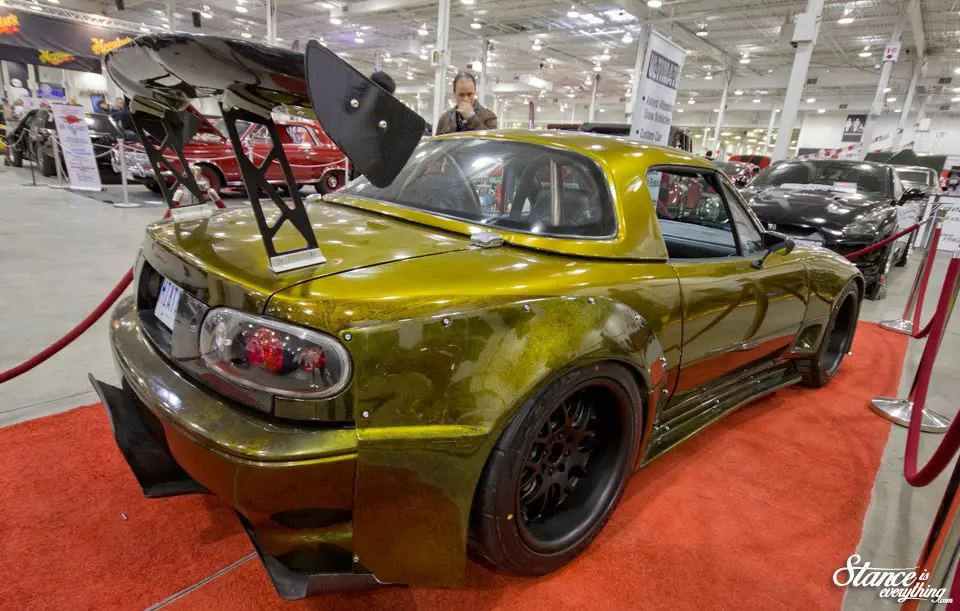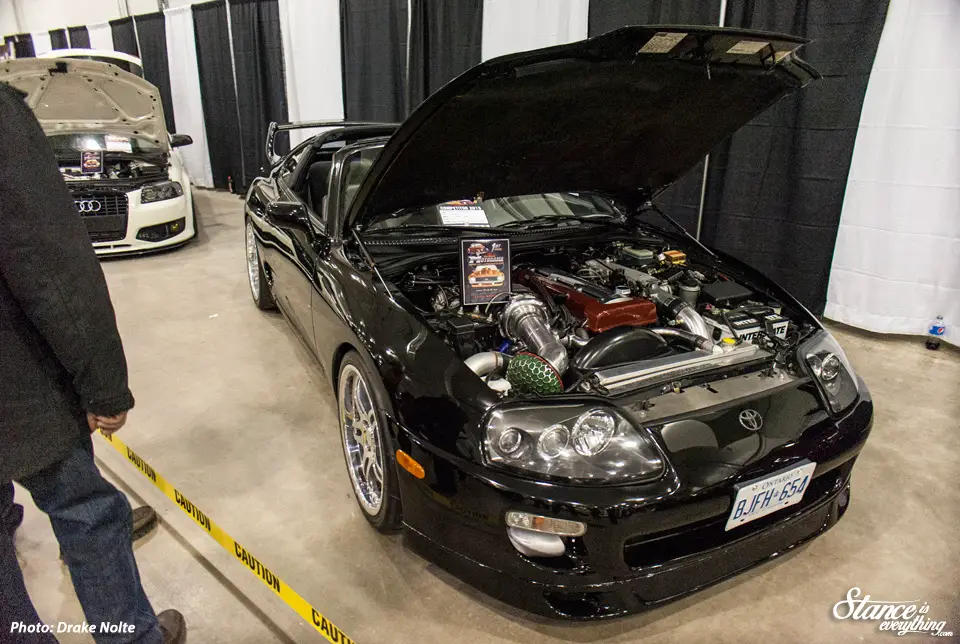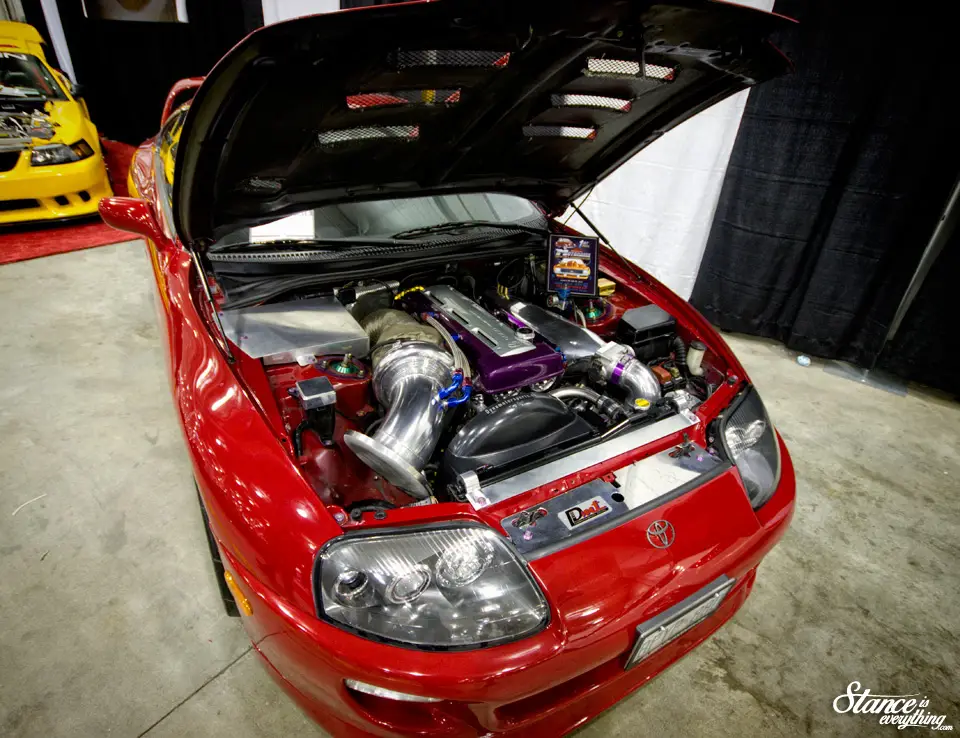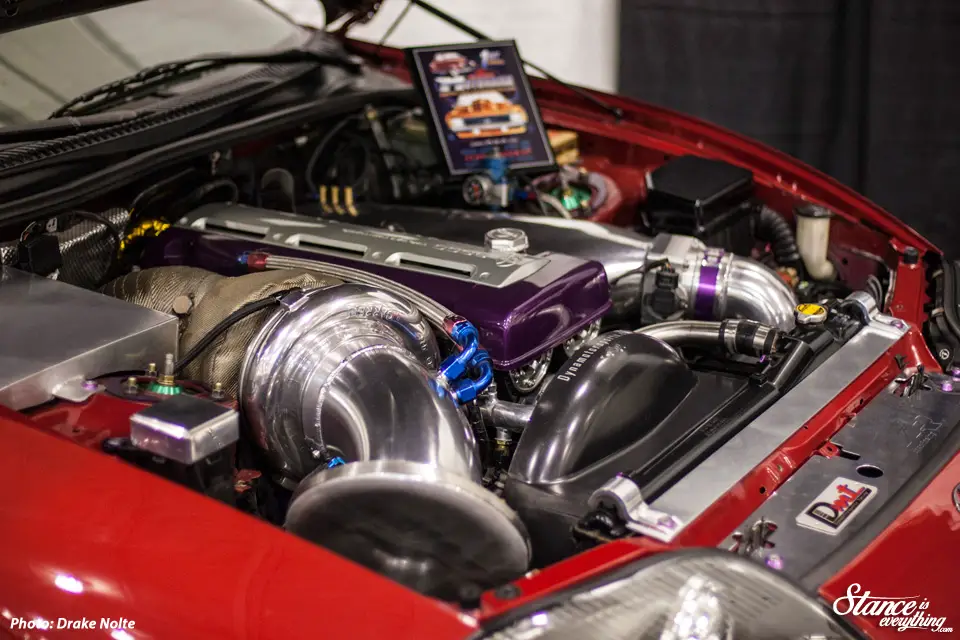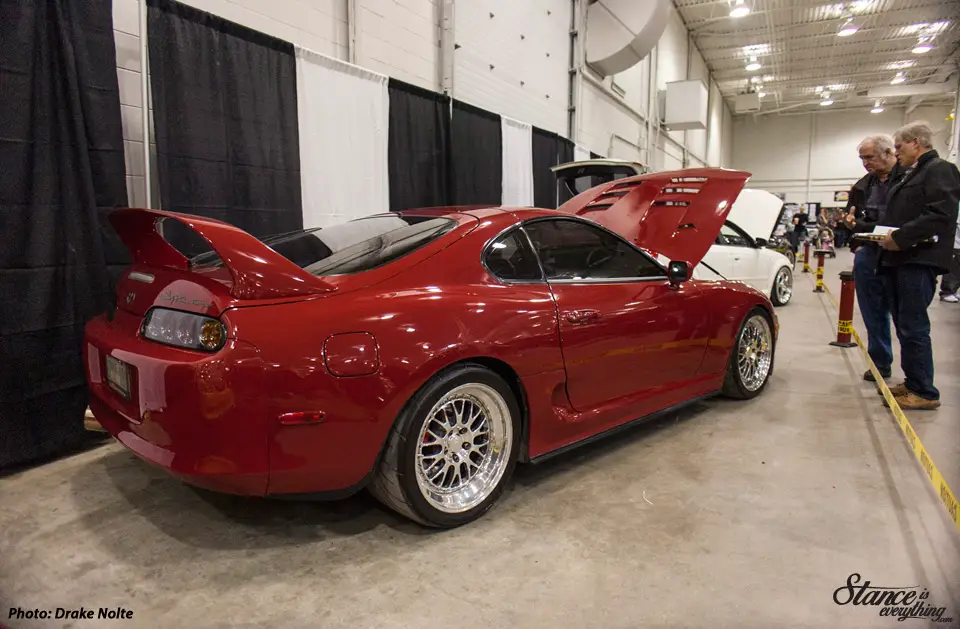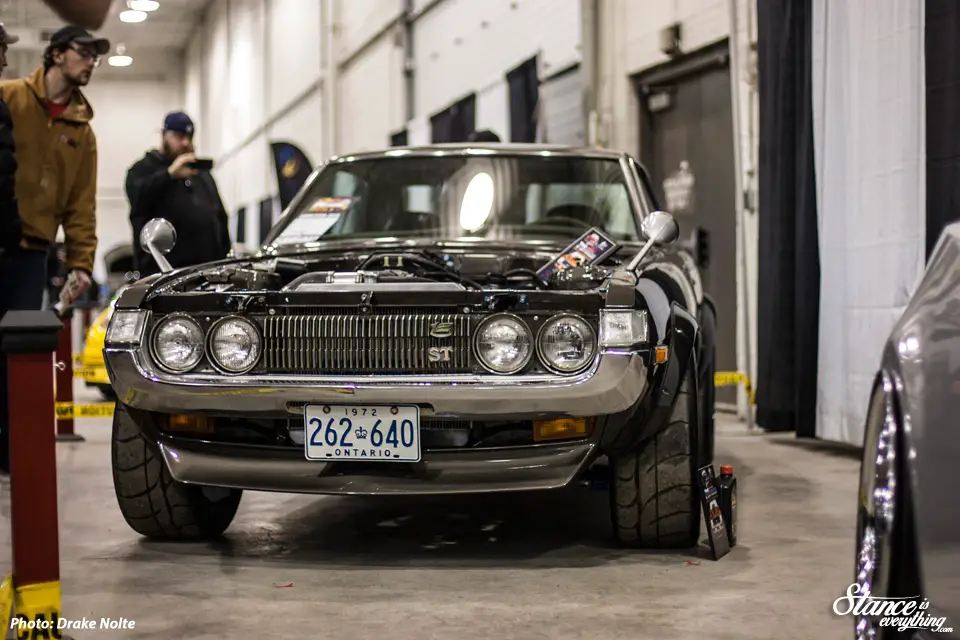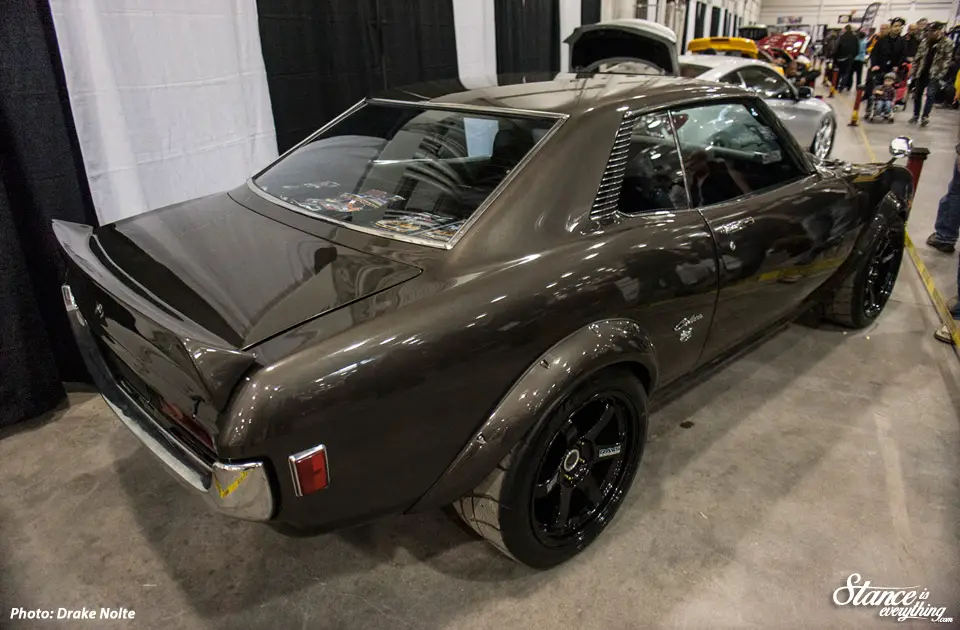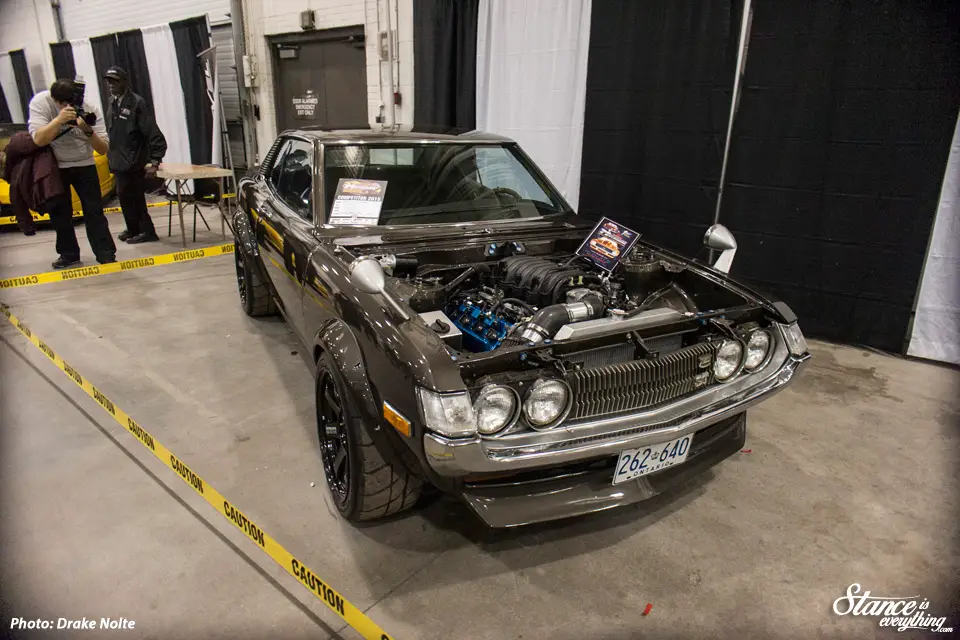 Old Dogs Have Their Day
No matter what they choose to call this show the main draw for me is variety and classic wise there was a bit of something for everyone. From prim and proper to driven hard and put away wet.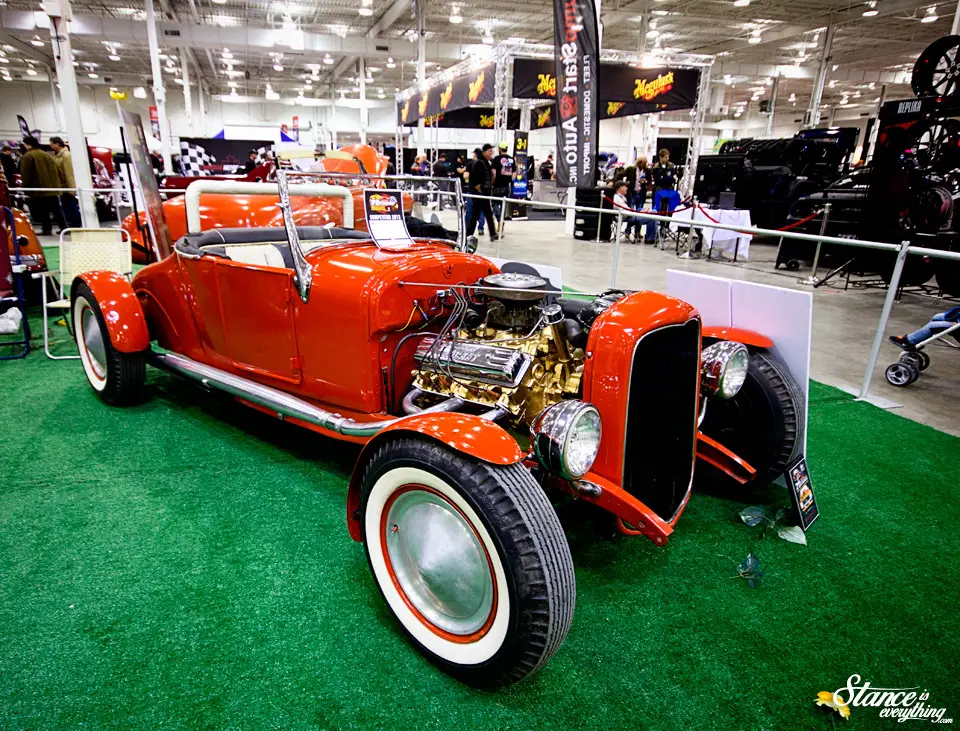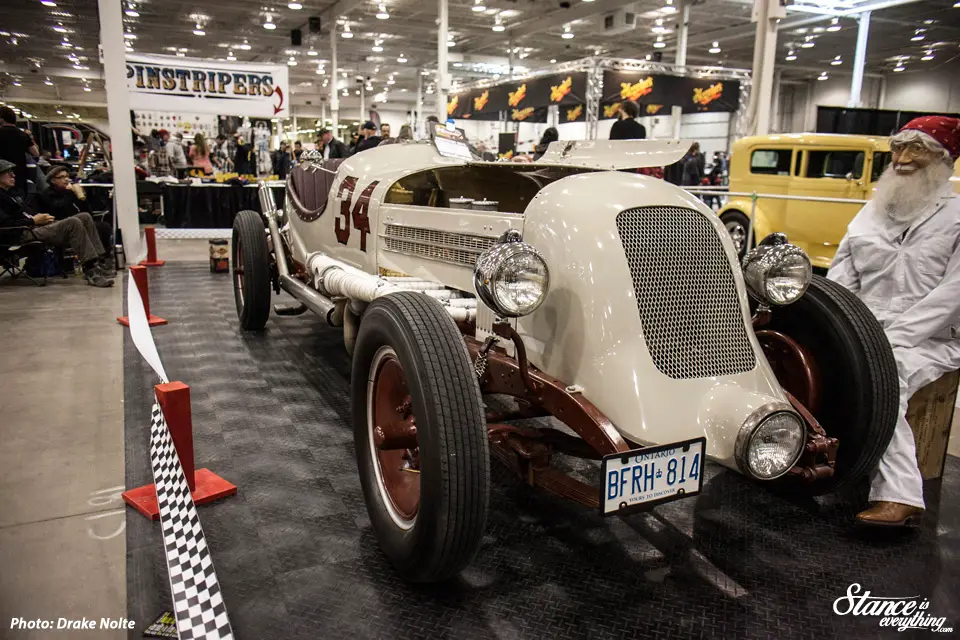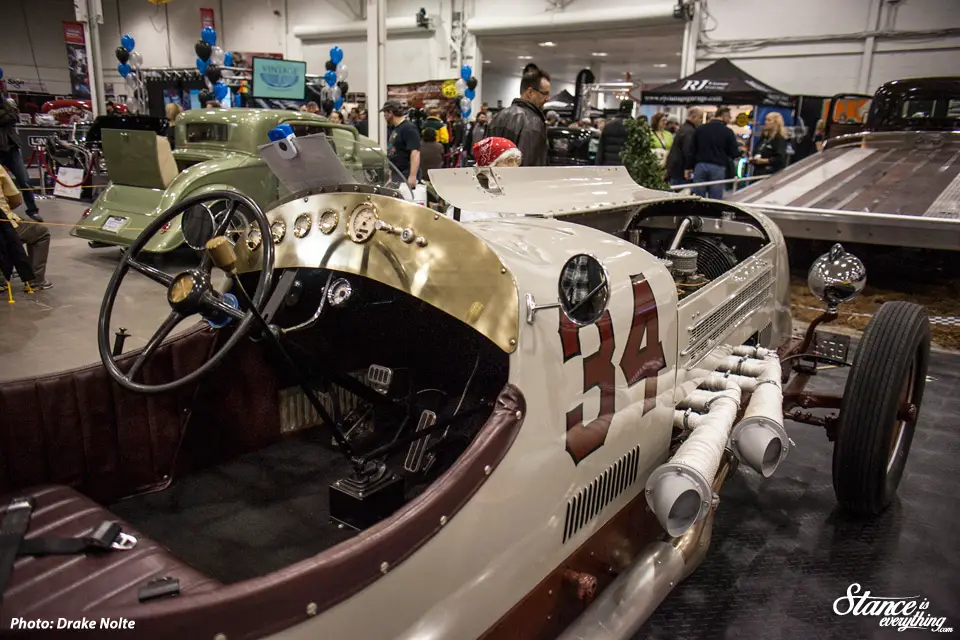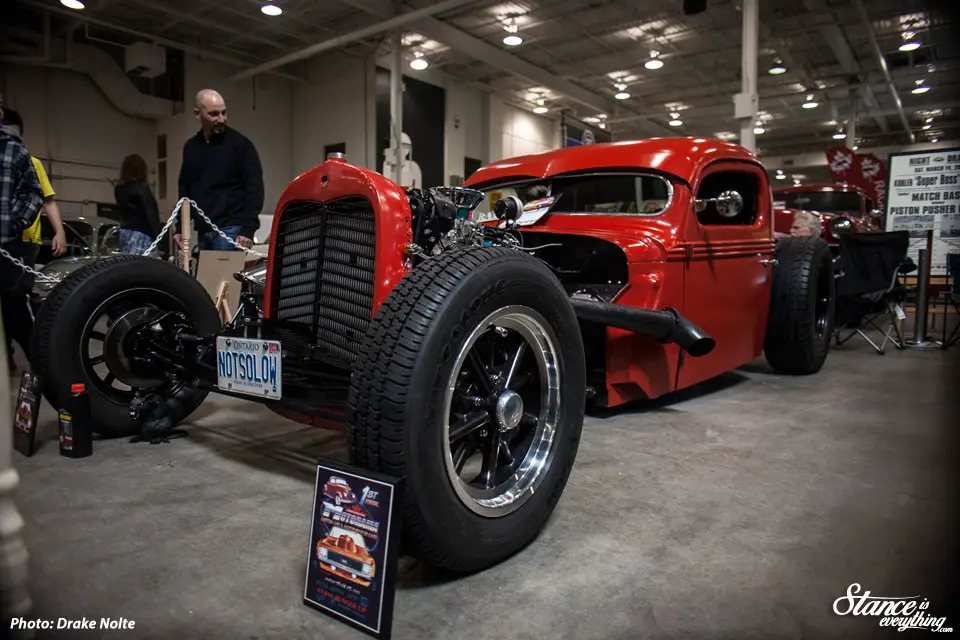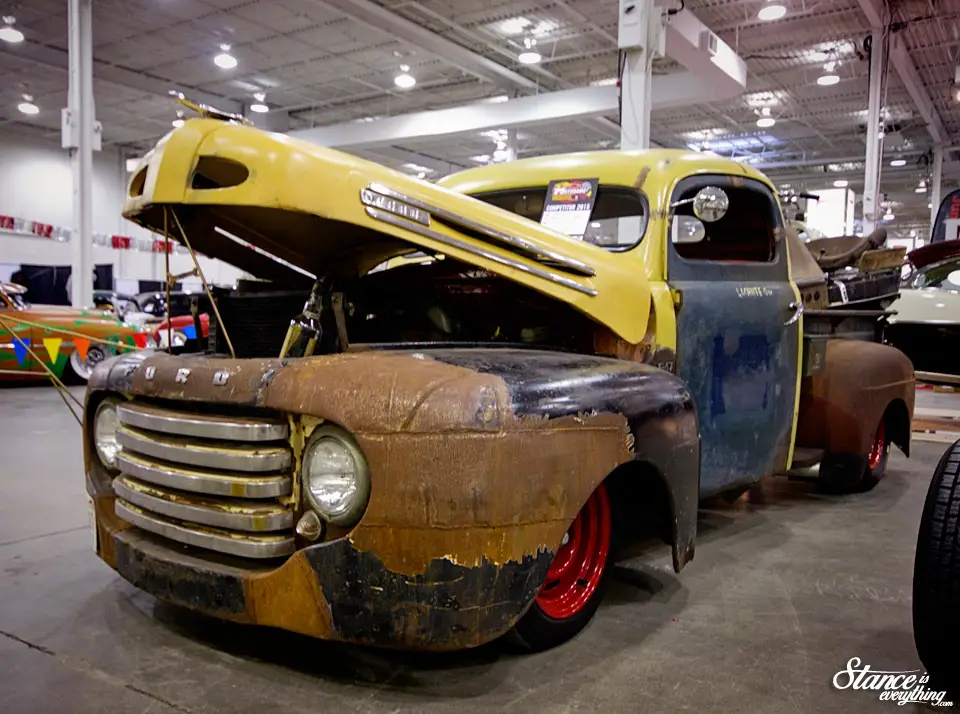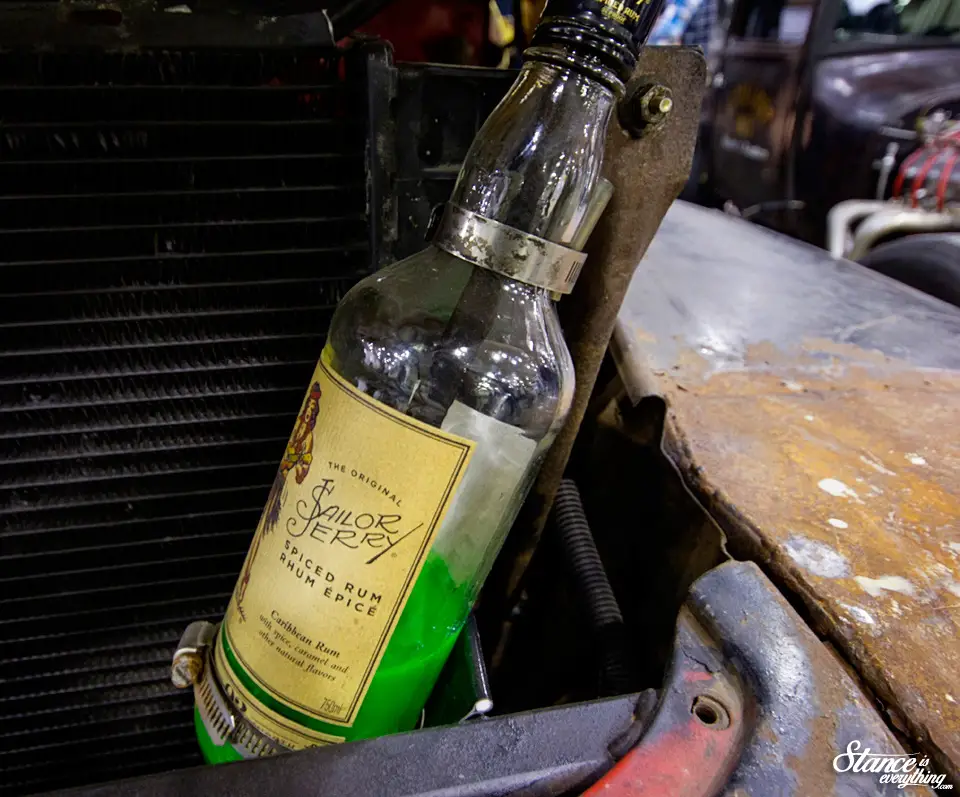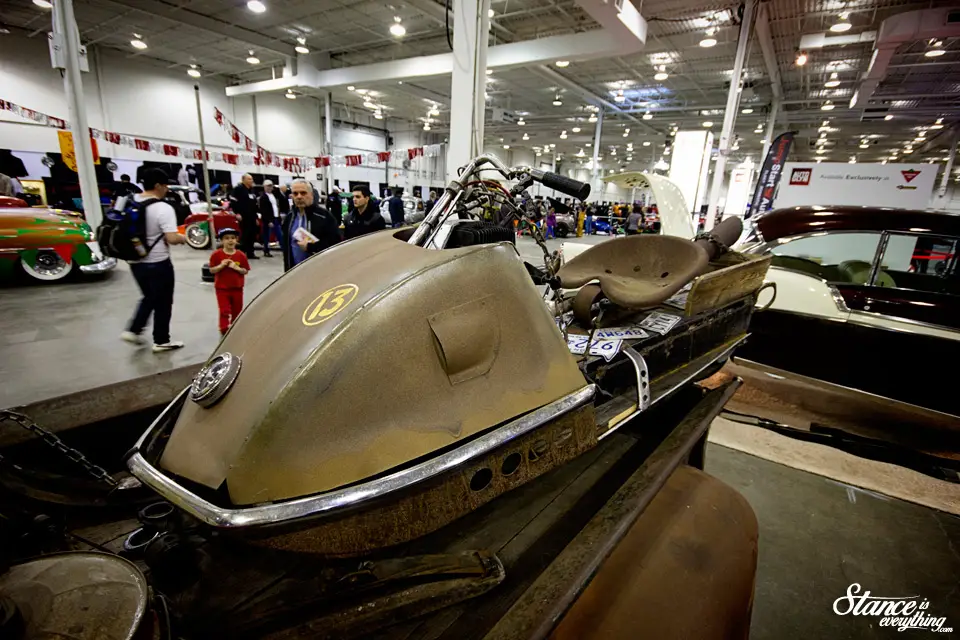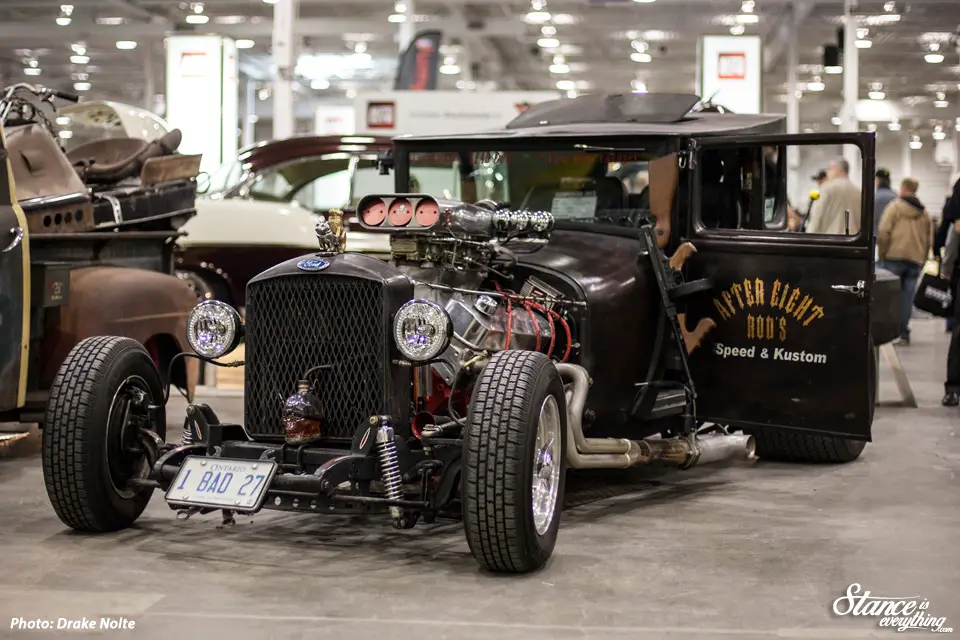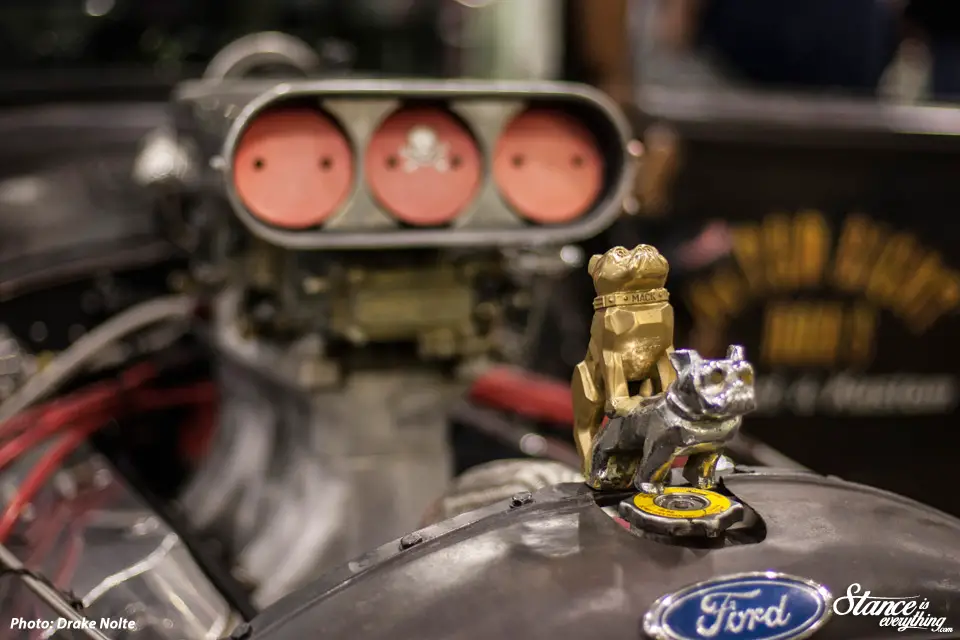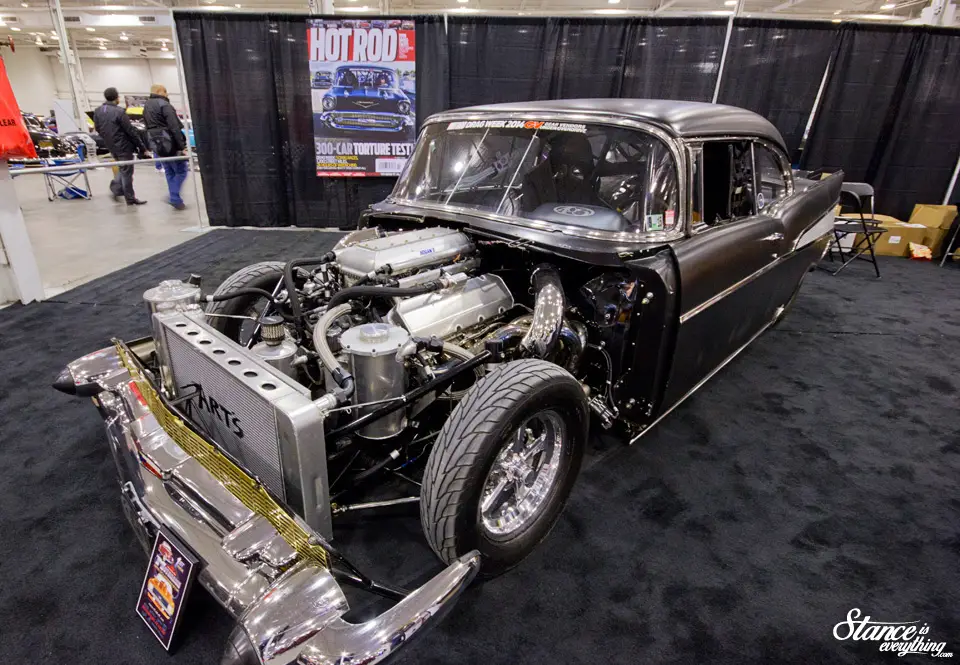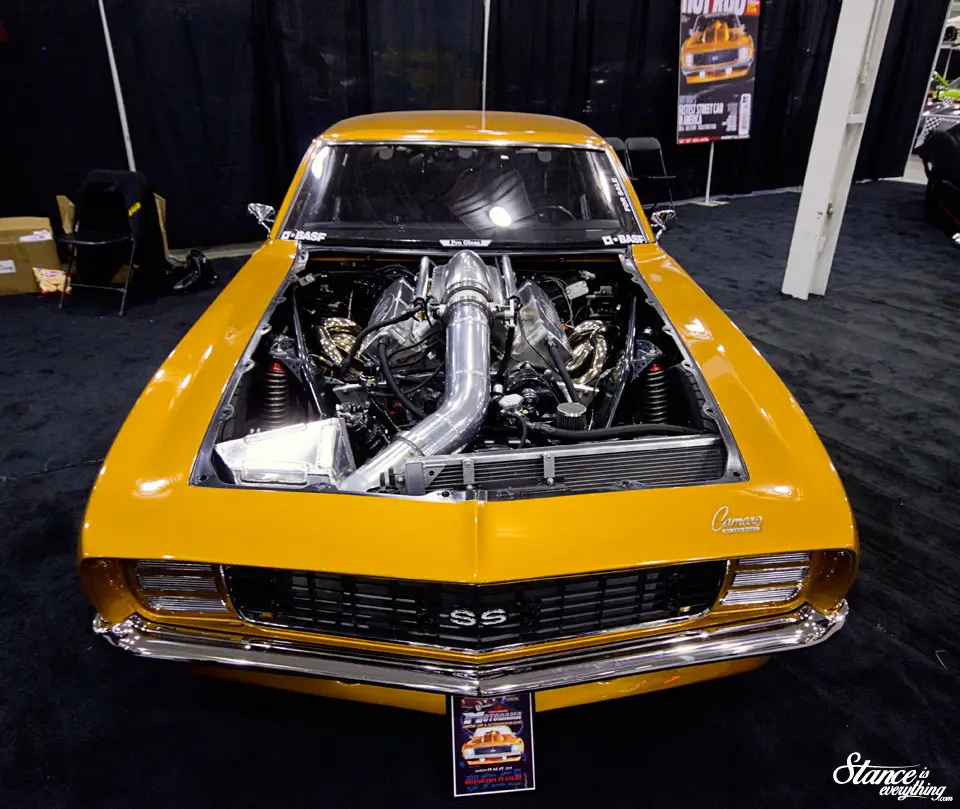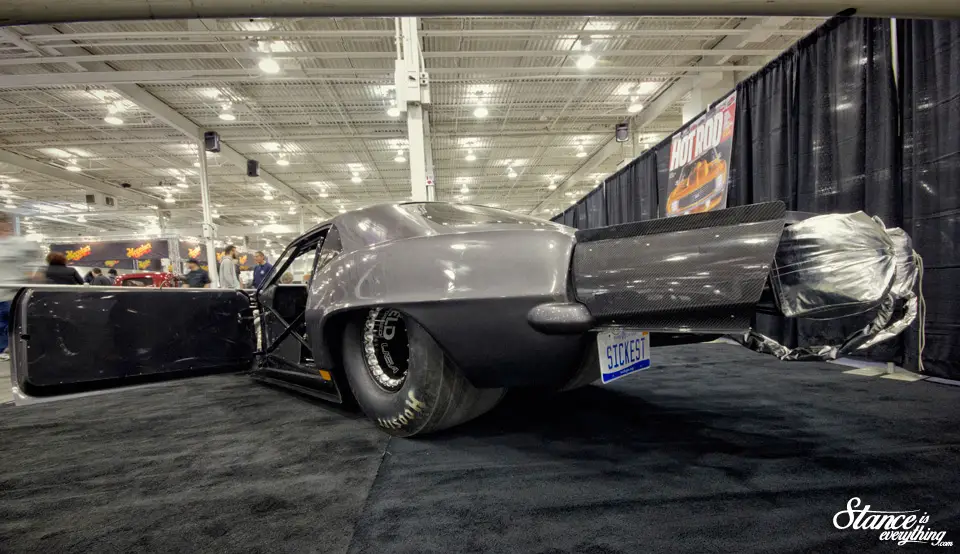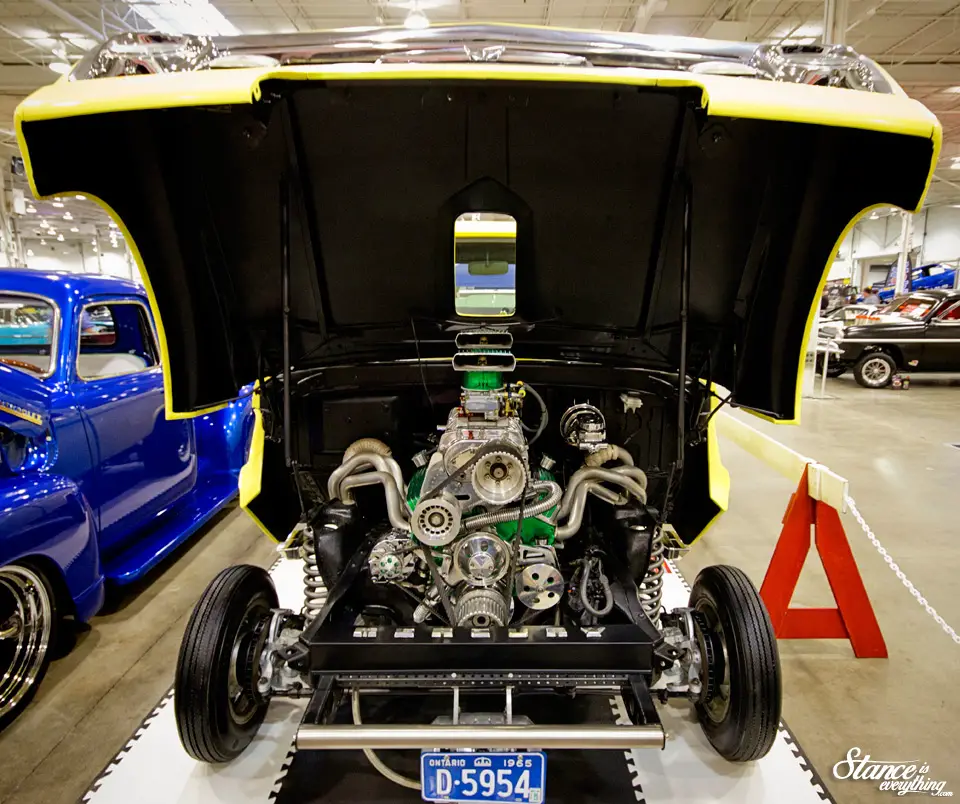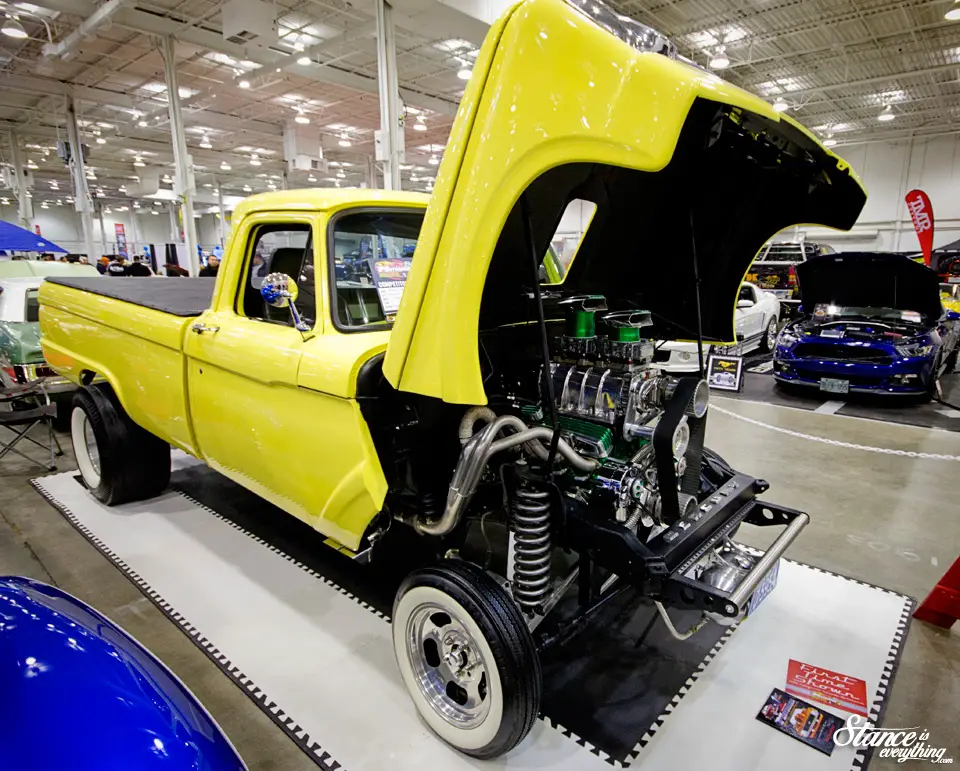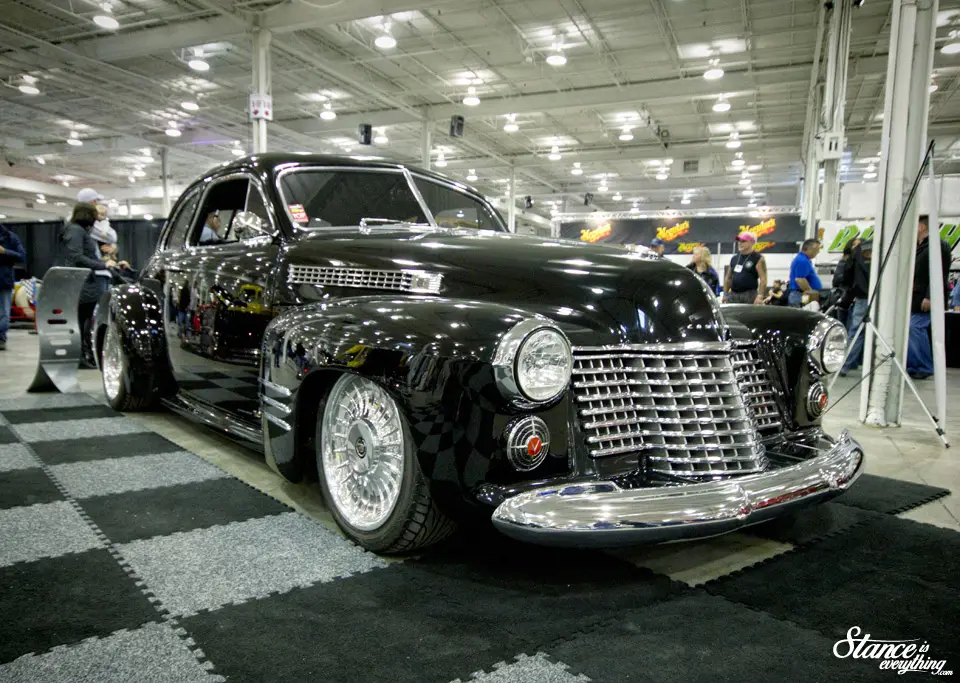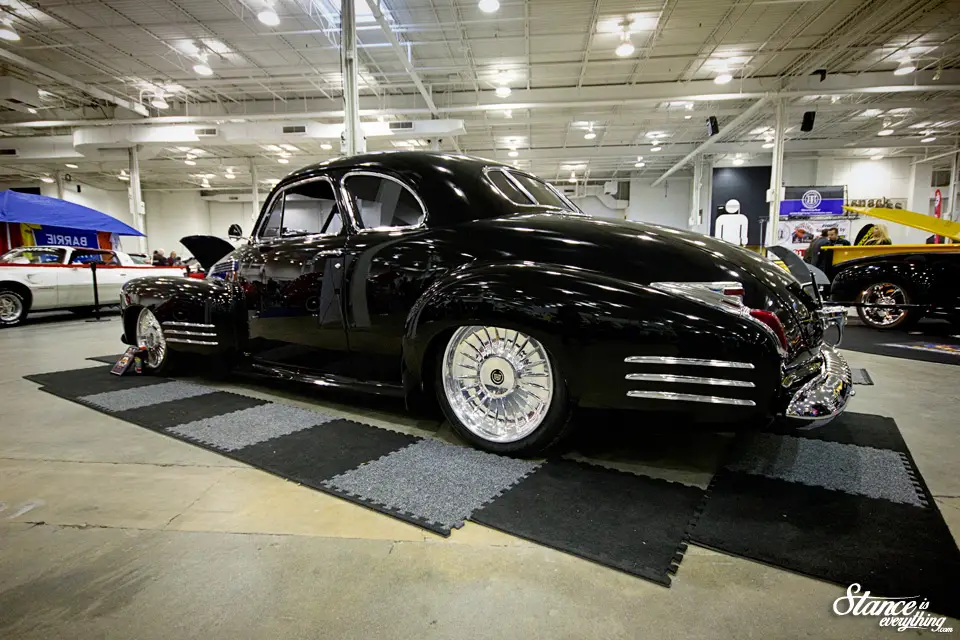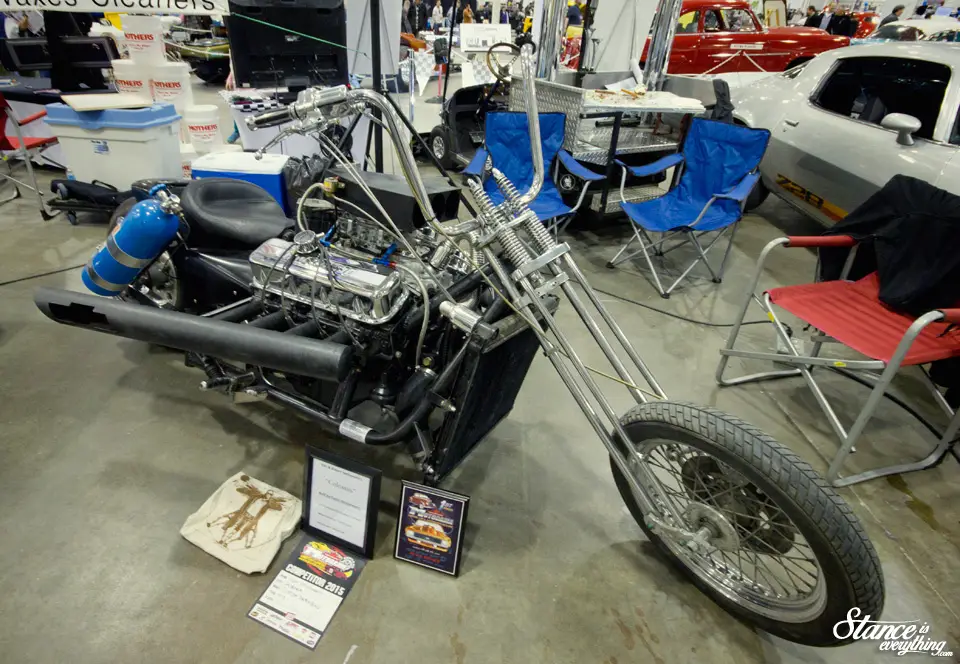 Sprayed Perfection
There were plenty of vehicles with stellar paint jobs at Motorama 2015, but they cars below blew me away. Truly rolling canvases for the painters.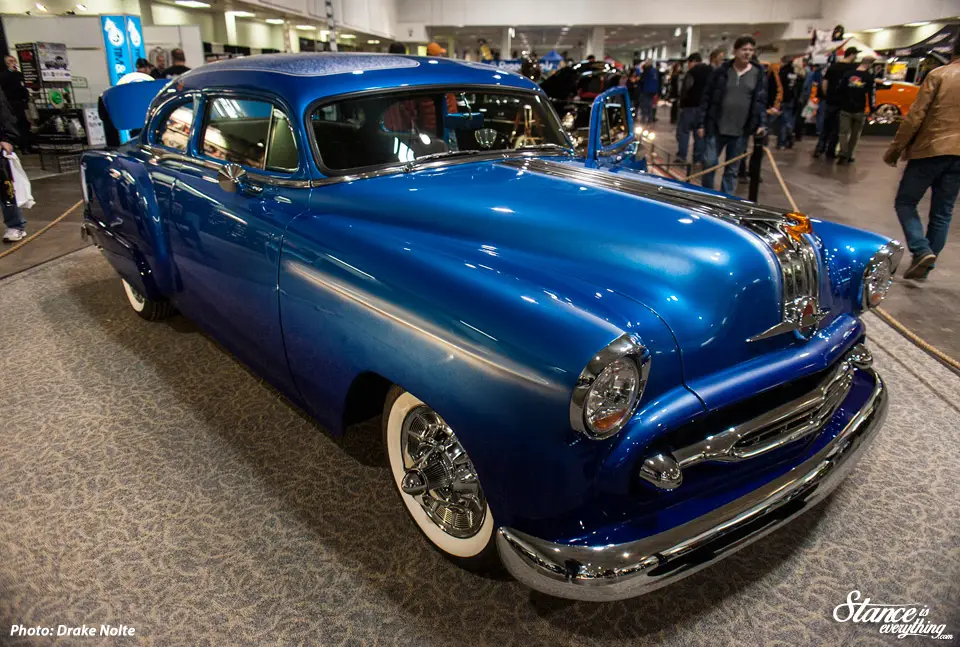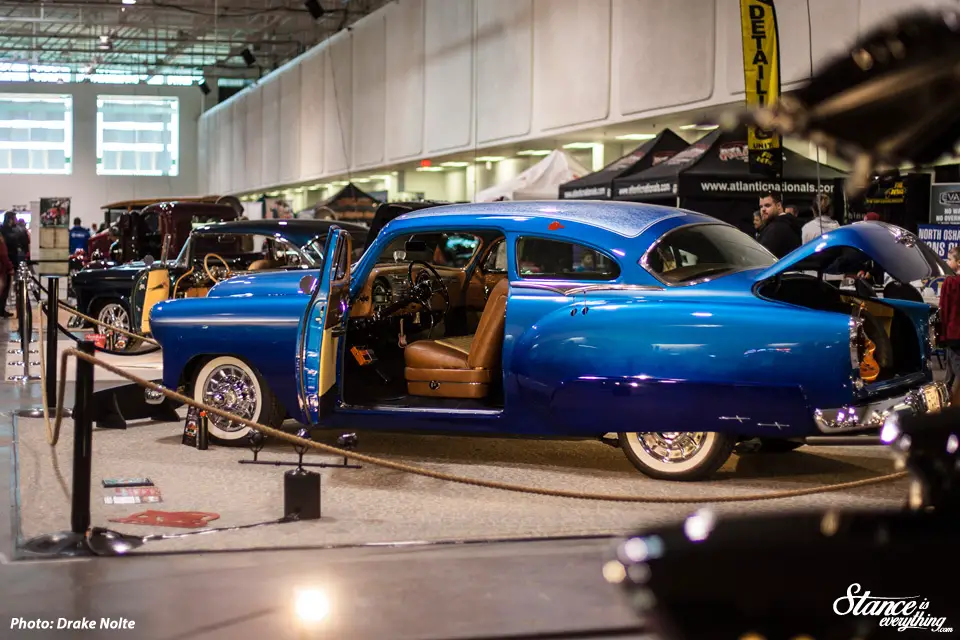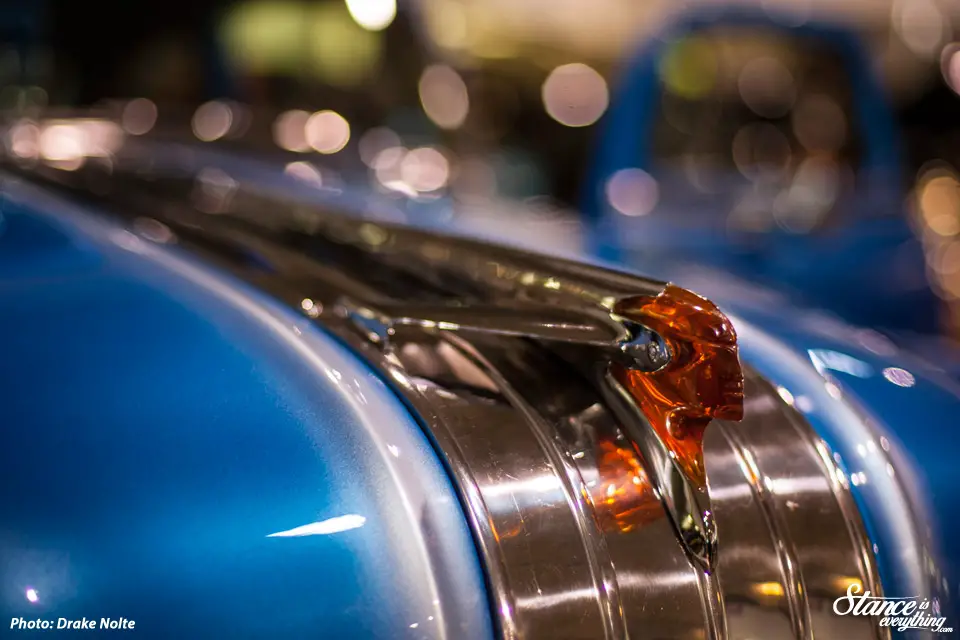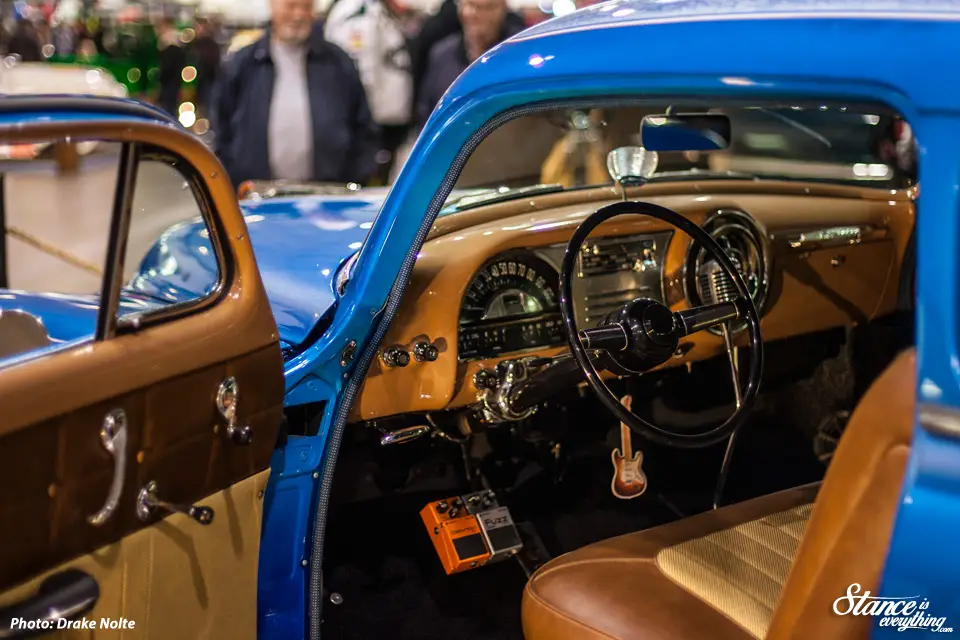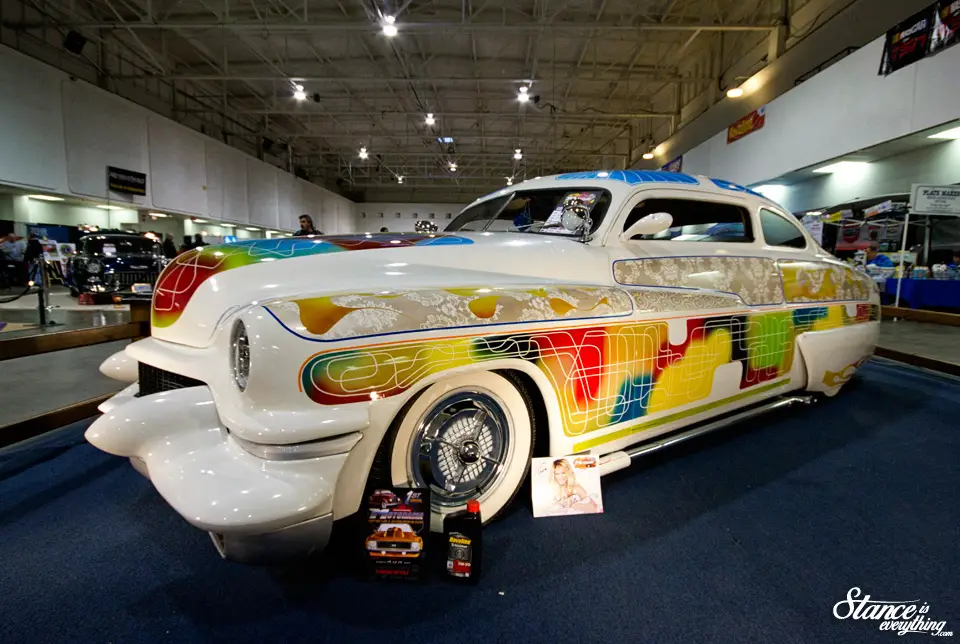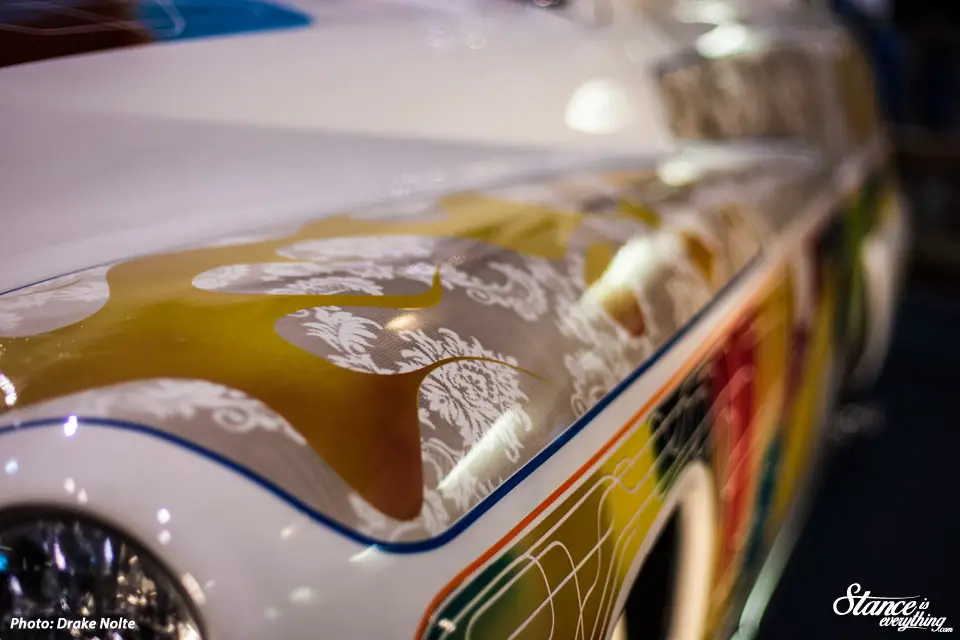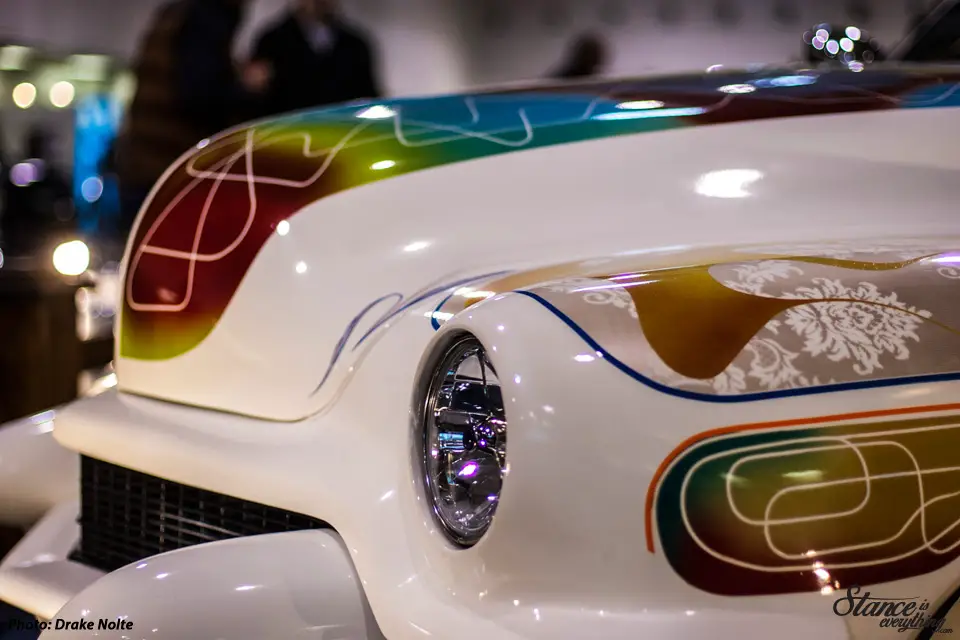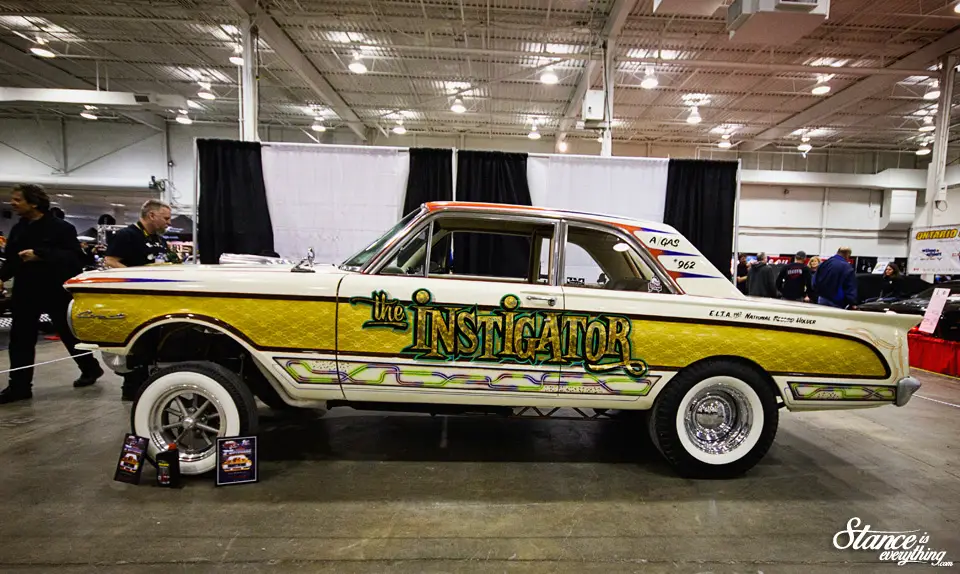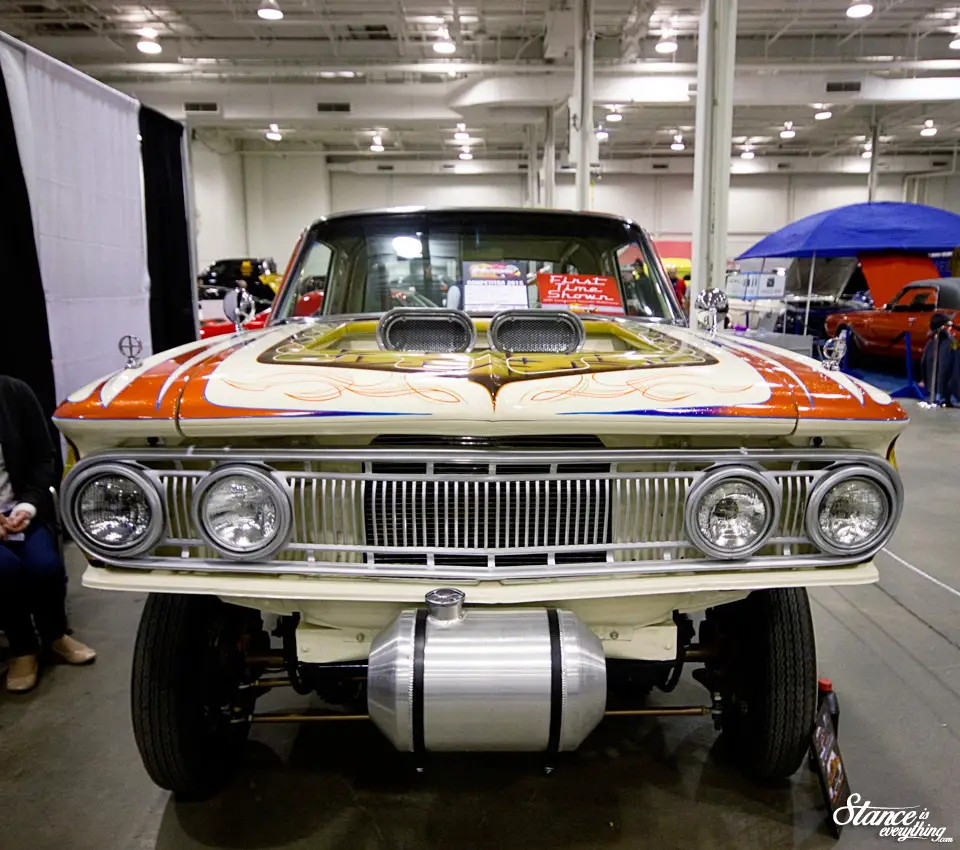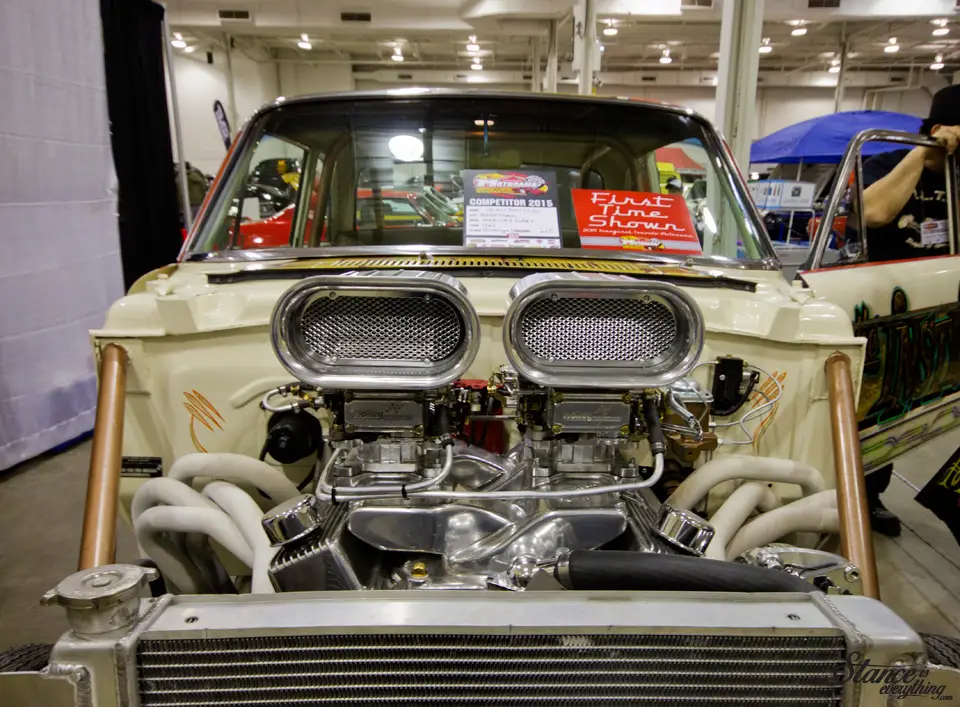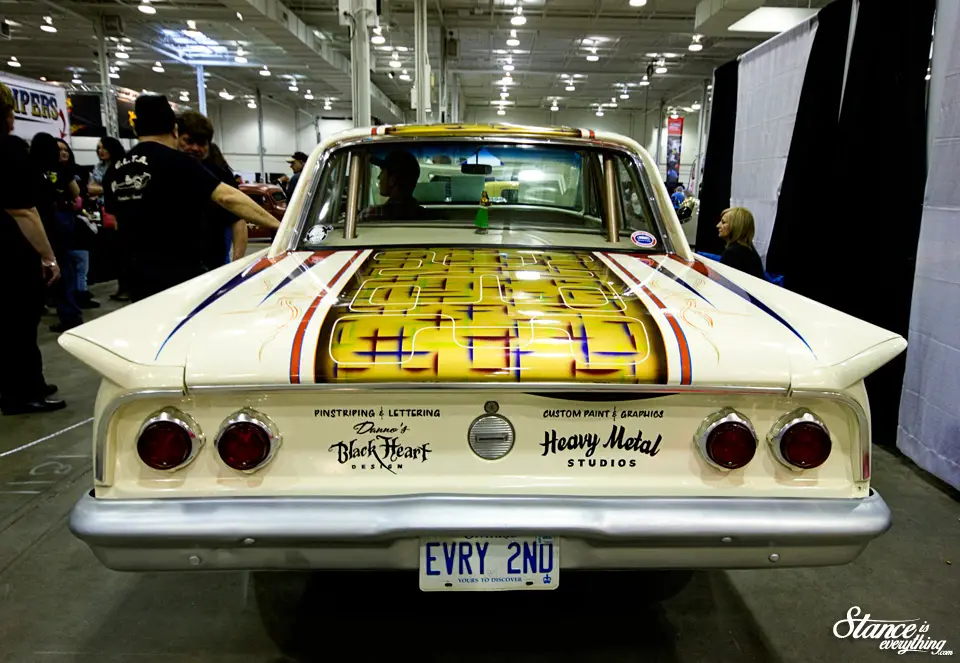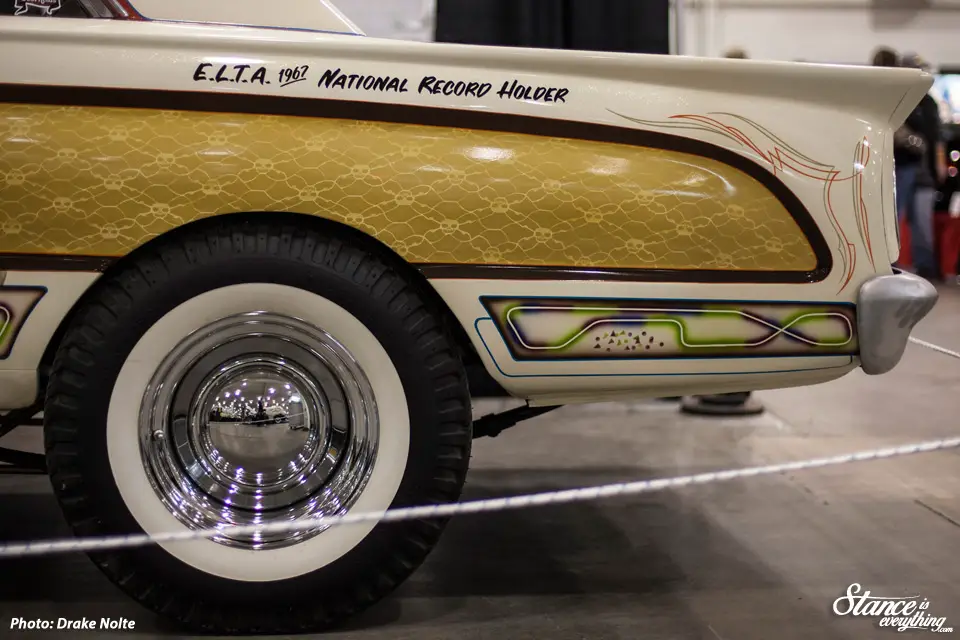 Hall One
The main hall of this show is typically the one that contains the most lavish, high dollar, well-rounded builds and this year was really no exception. Unfortunately starting from the exhibitor entrances and working my way forward sI didn't have a lot of time in this hall.
Thankfully Drake came through and deliver a great selection.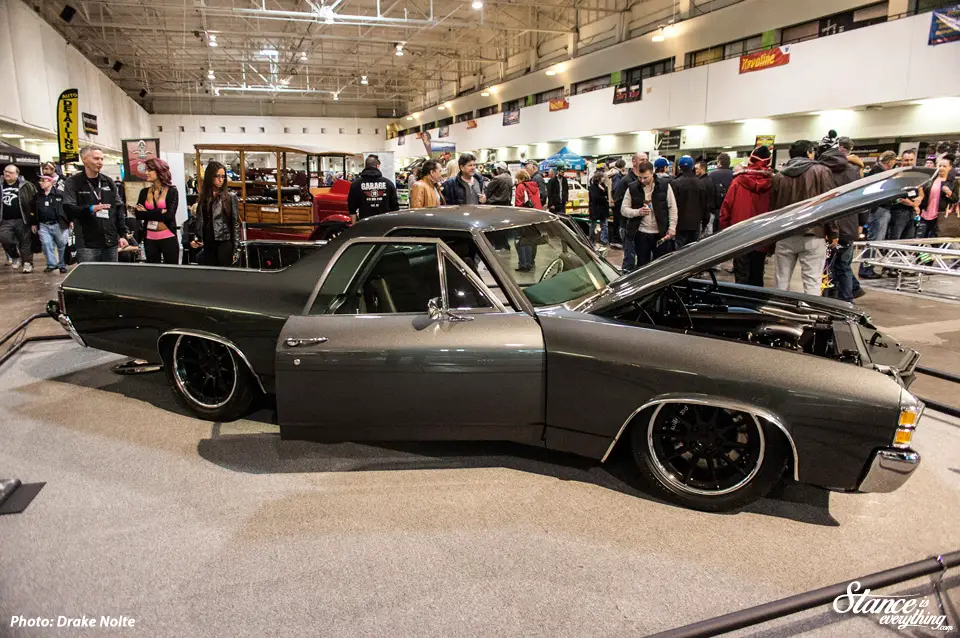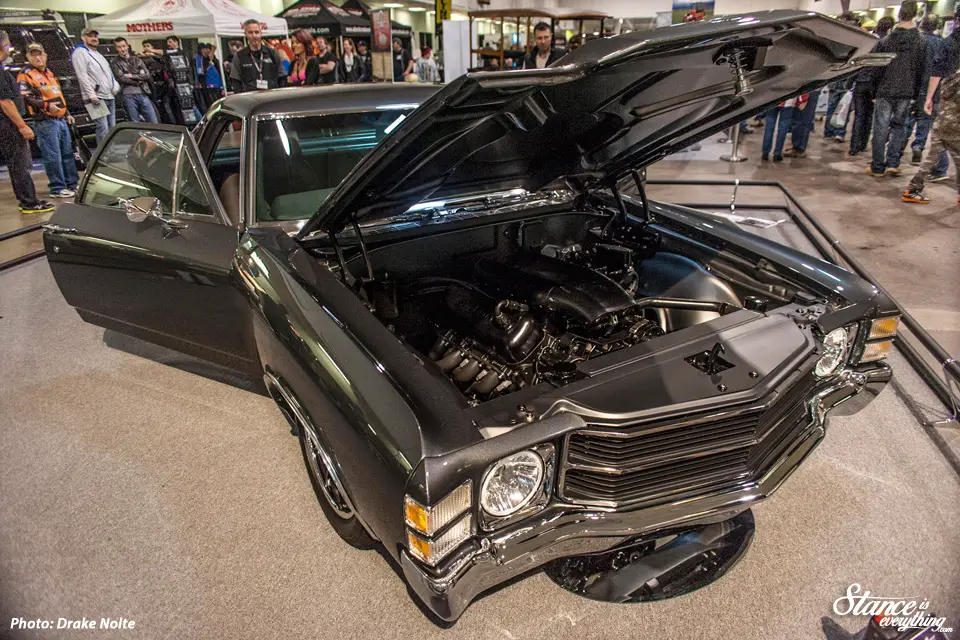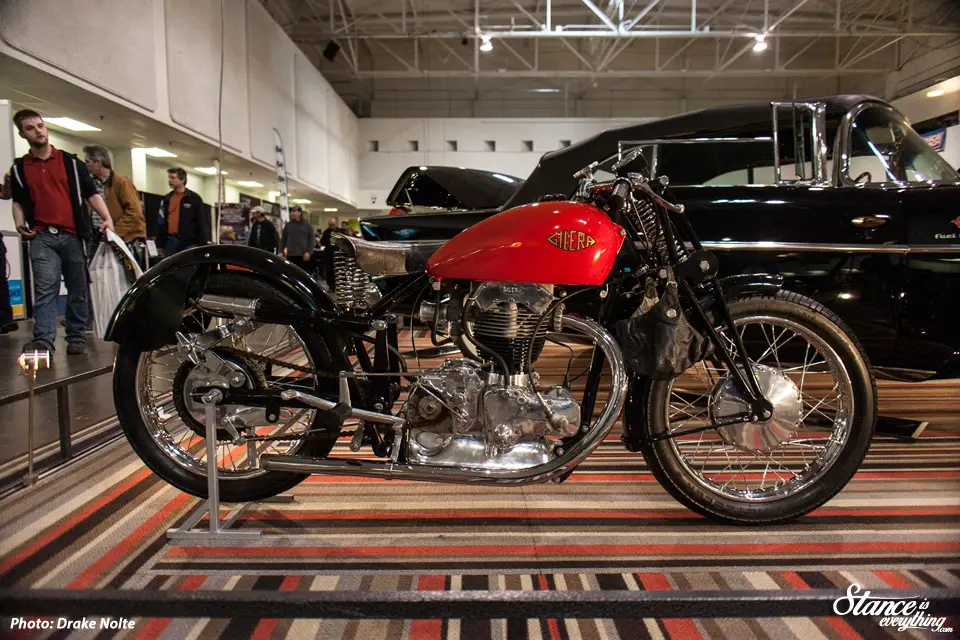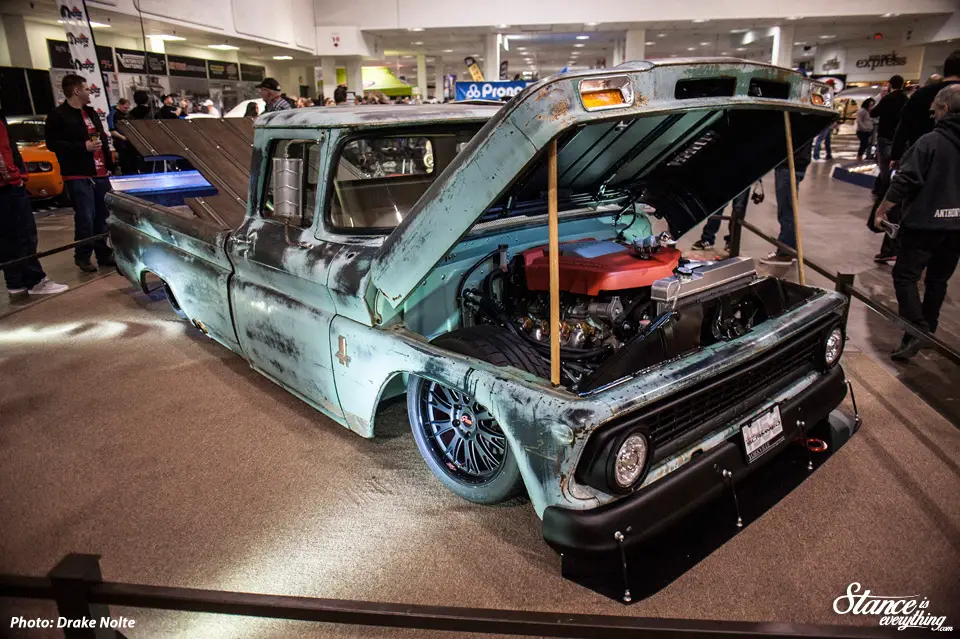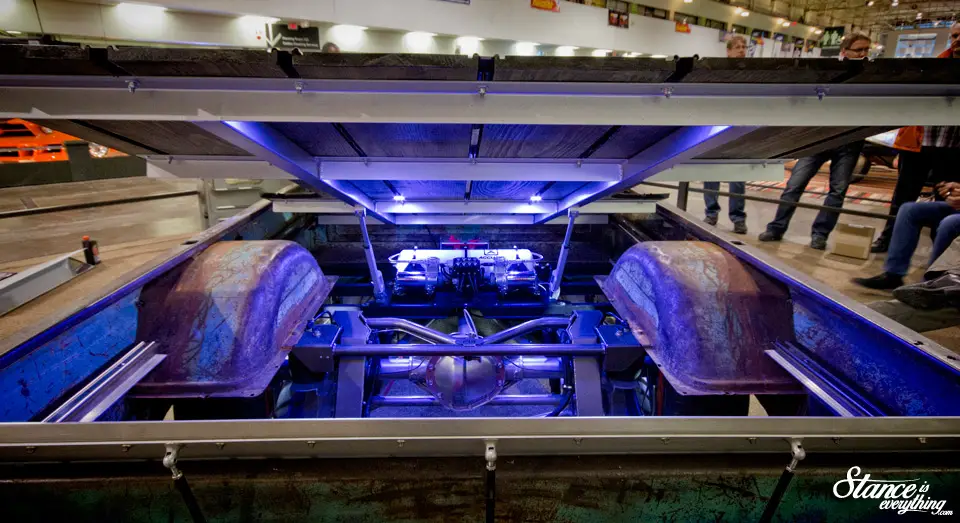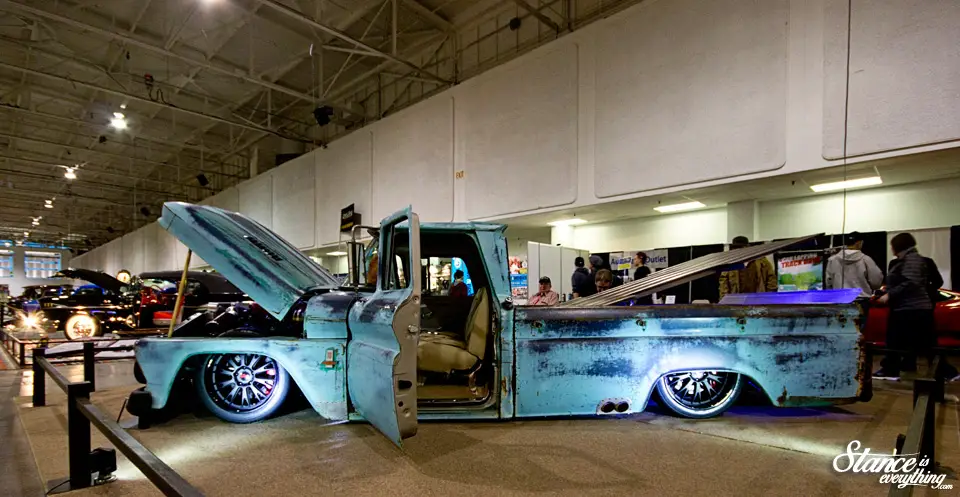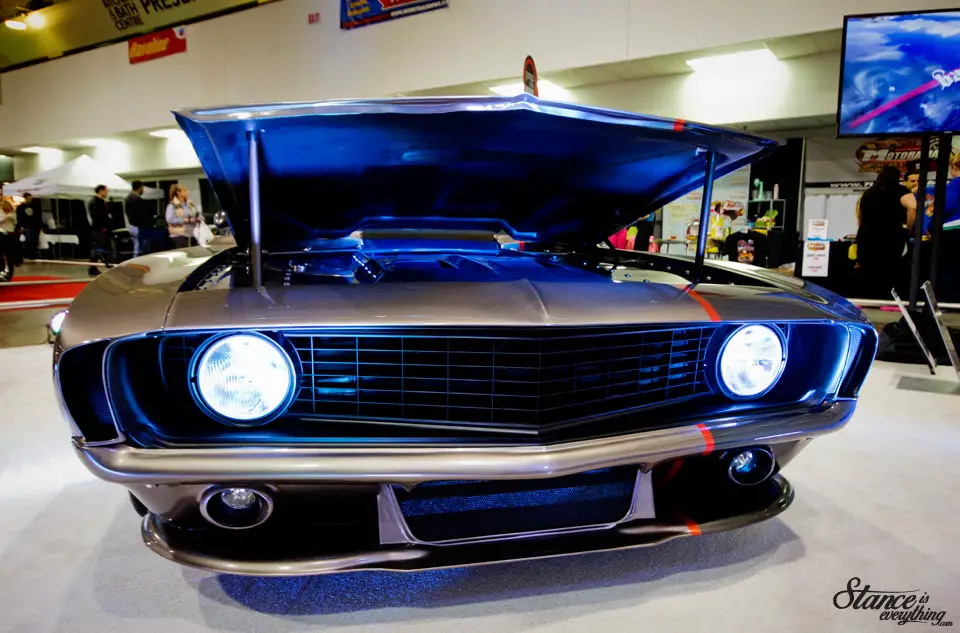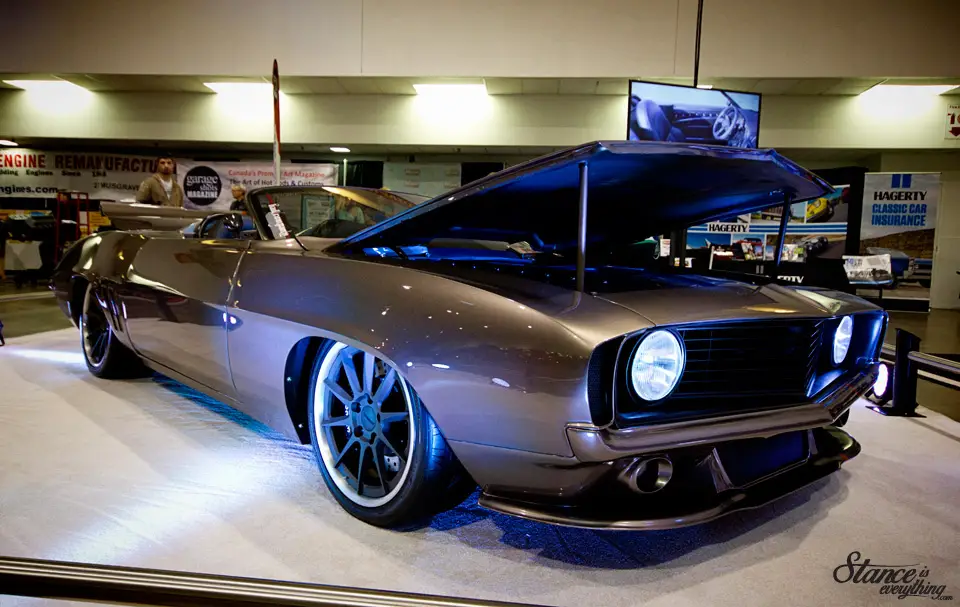 Davey Terry's '39 International
Davey has been a reader of the site for years now and the last time his truck was at Performance World I somehow completely missed it. This year I made a point to check it out because based on what I had seen him post on instagram it looked really impressive.
In person it didn't disappoint.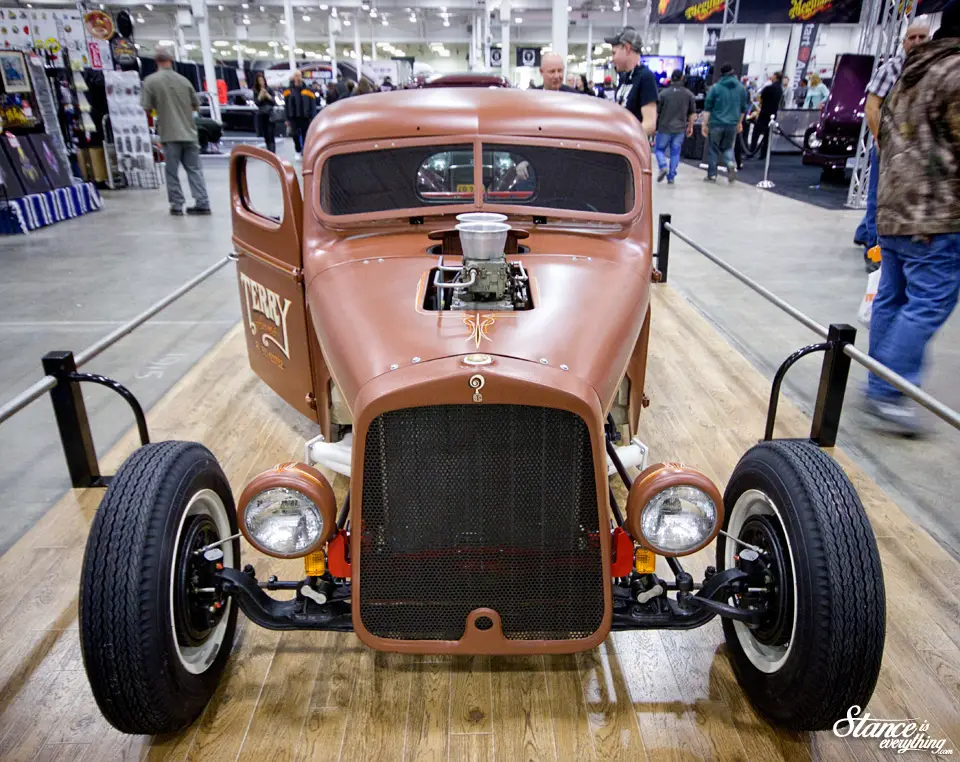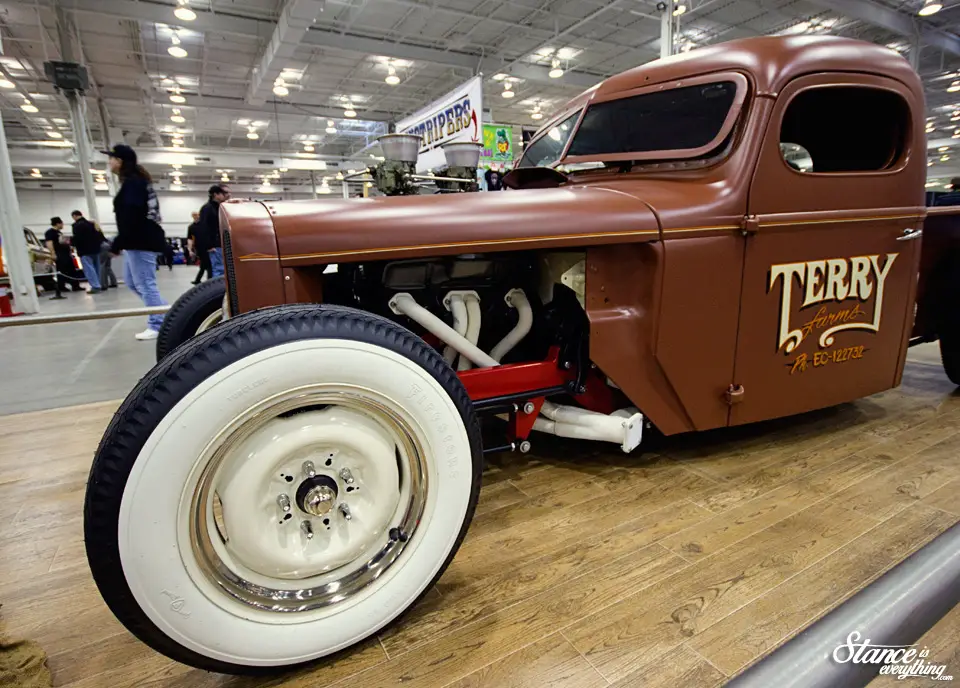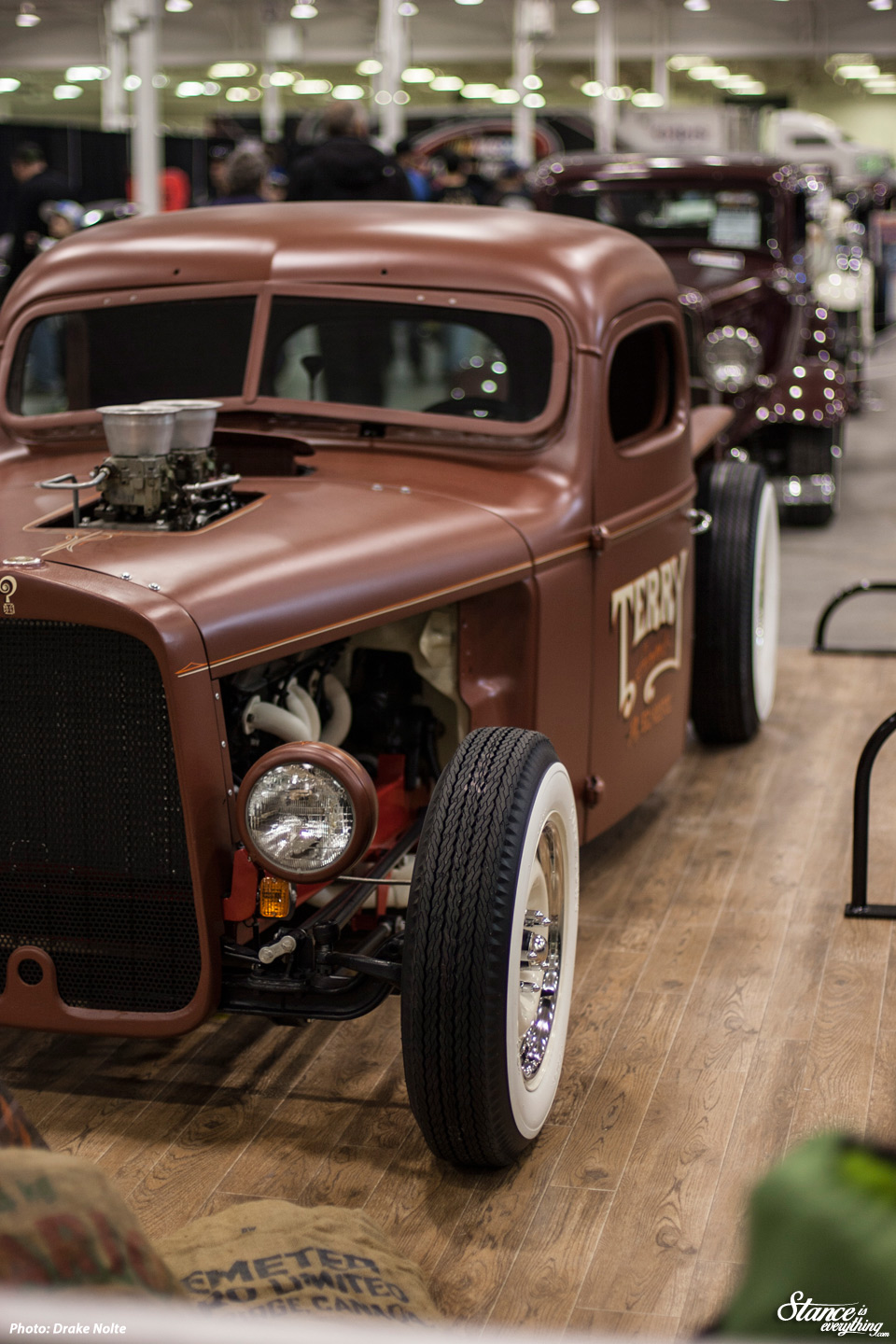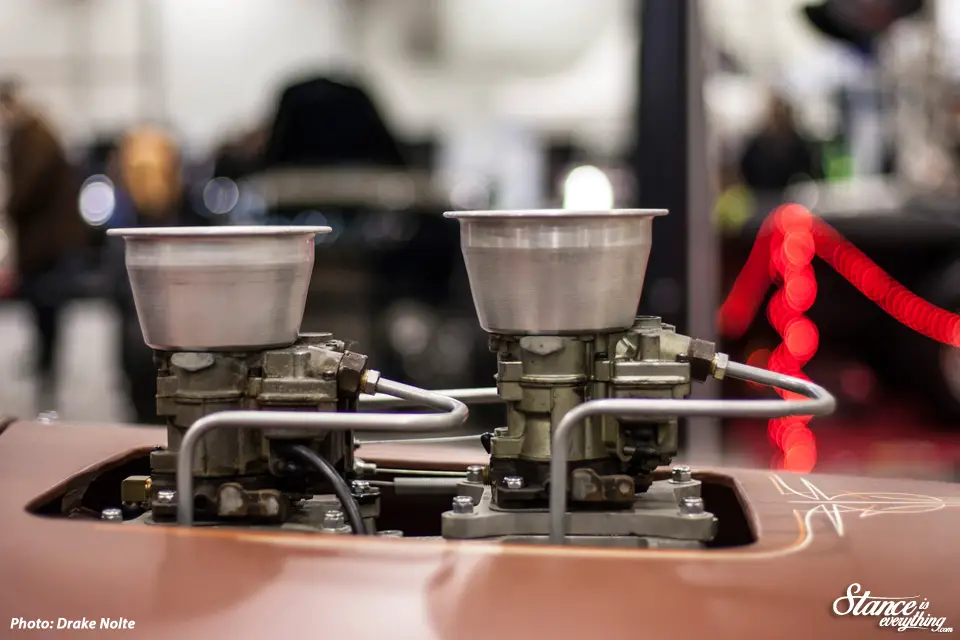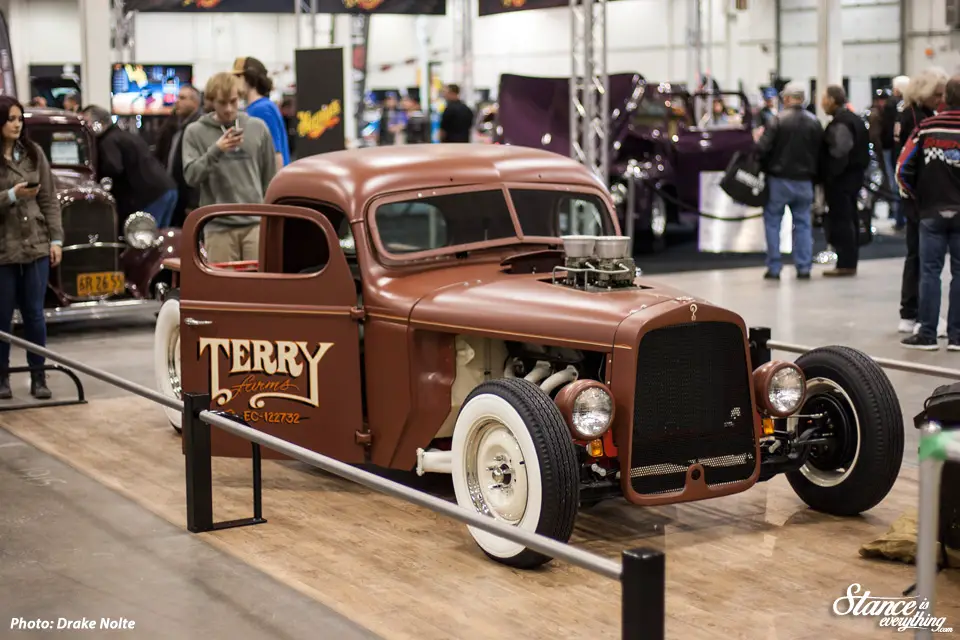 Taylor'd Customs
Taylor'd Customs brought three builds to this years show, with the recently finished Beetle and Montbomb being the ones that really caught people's attention.
Hopefully this year I can get out and take some photos of the Montbomb because it really is an incredible build.
Shooting the beetle is just a given.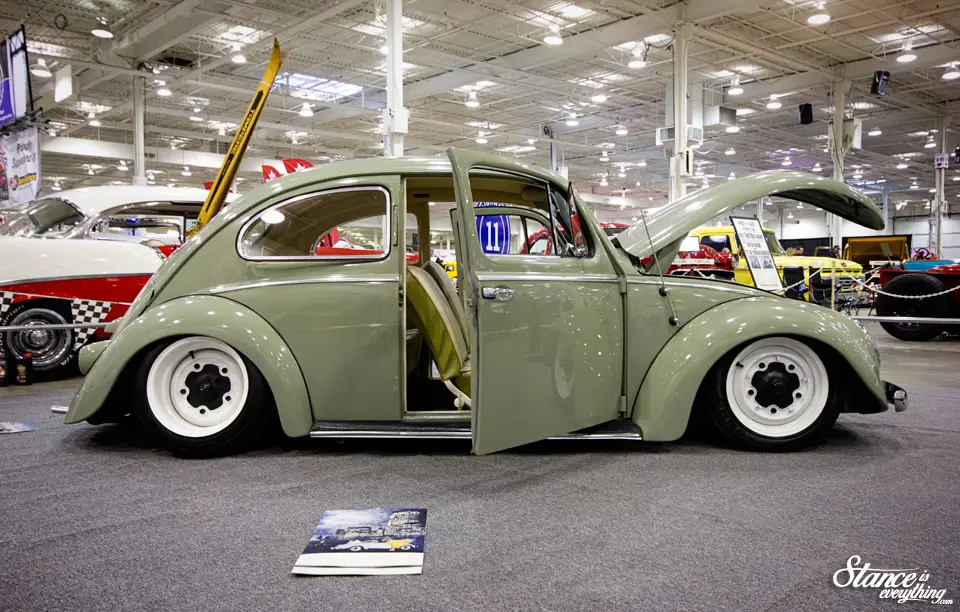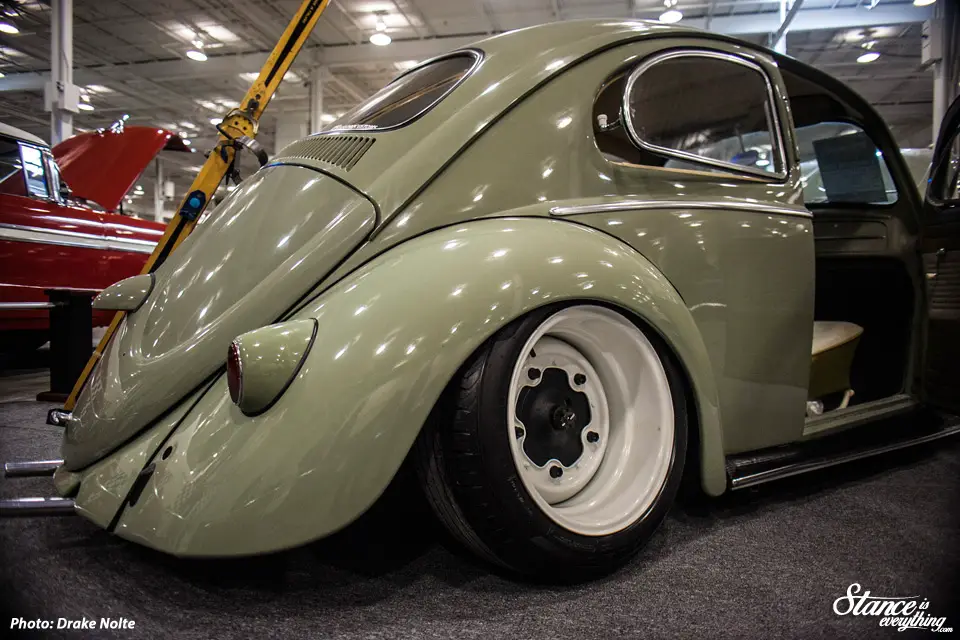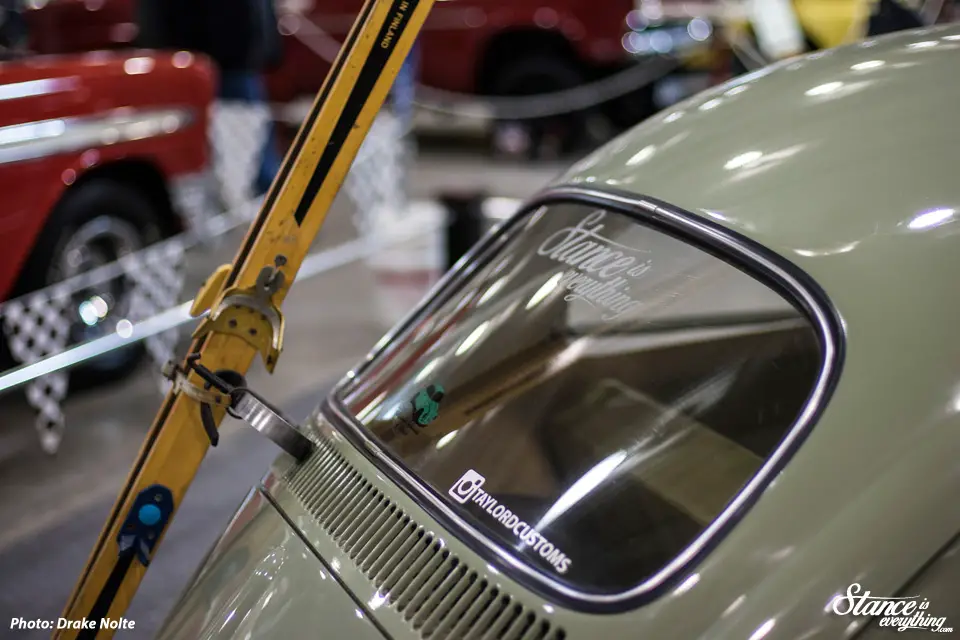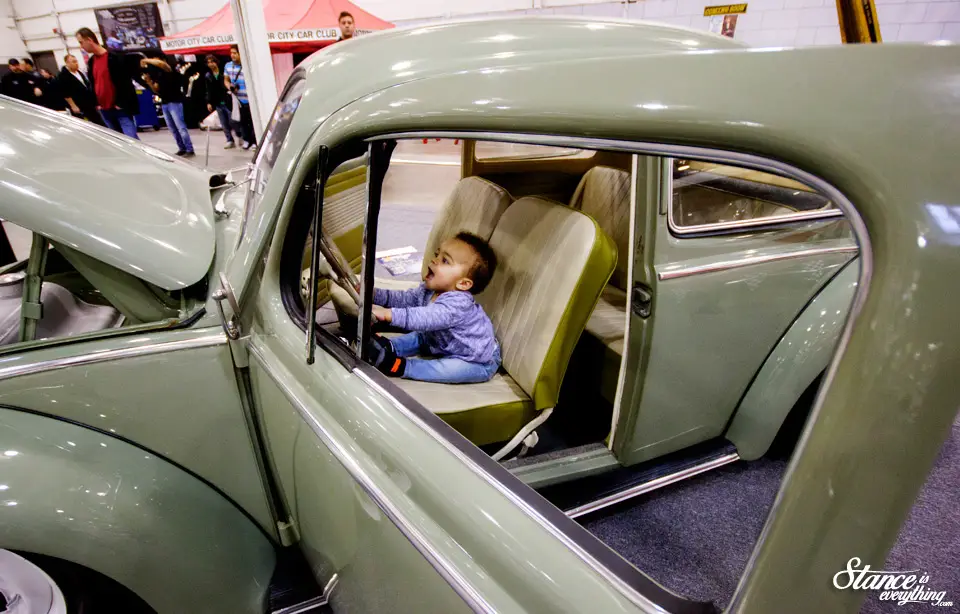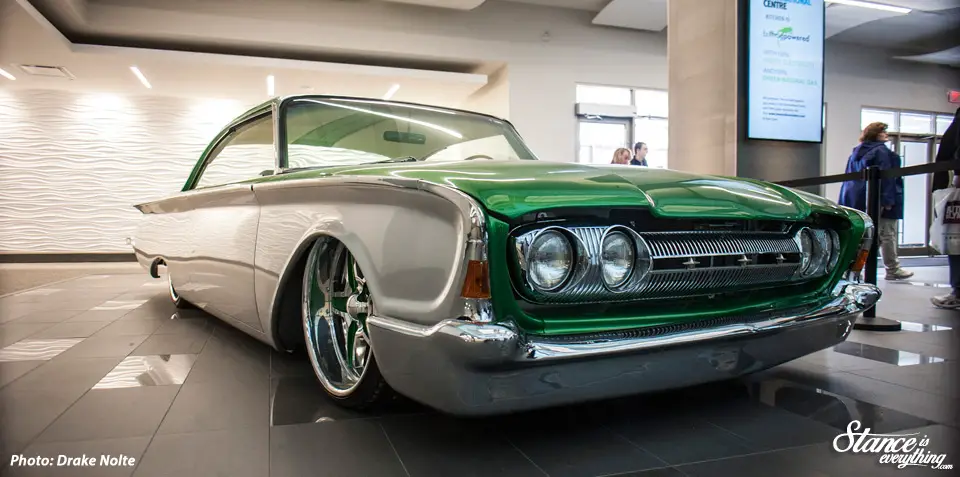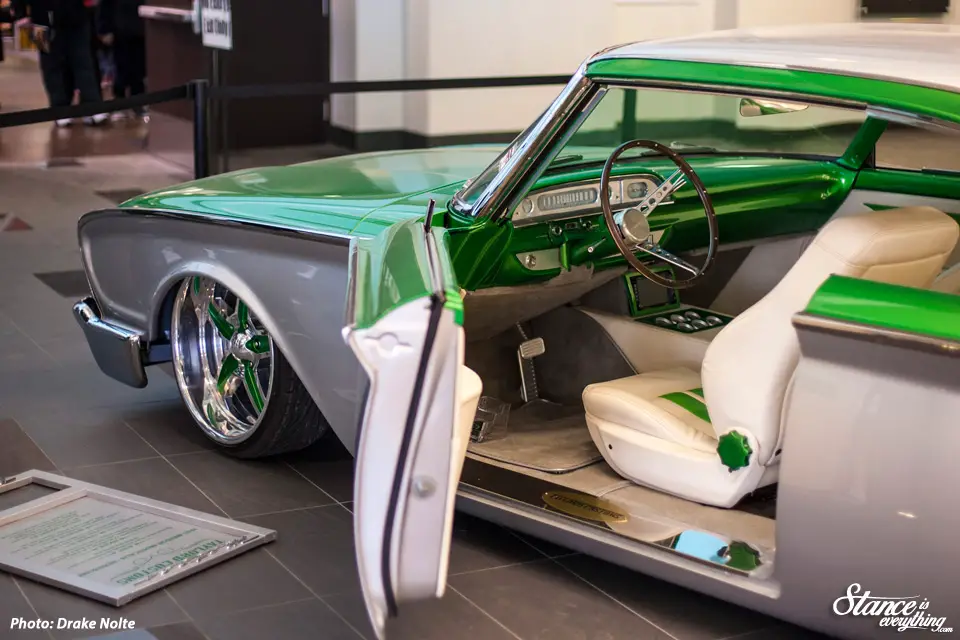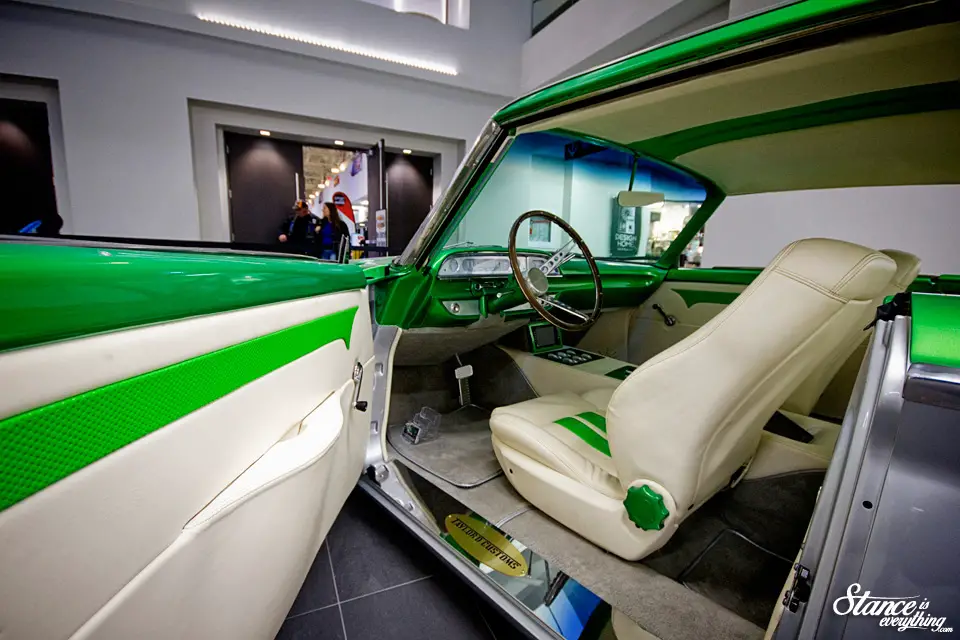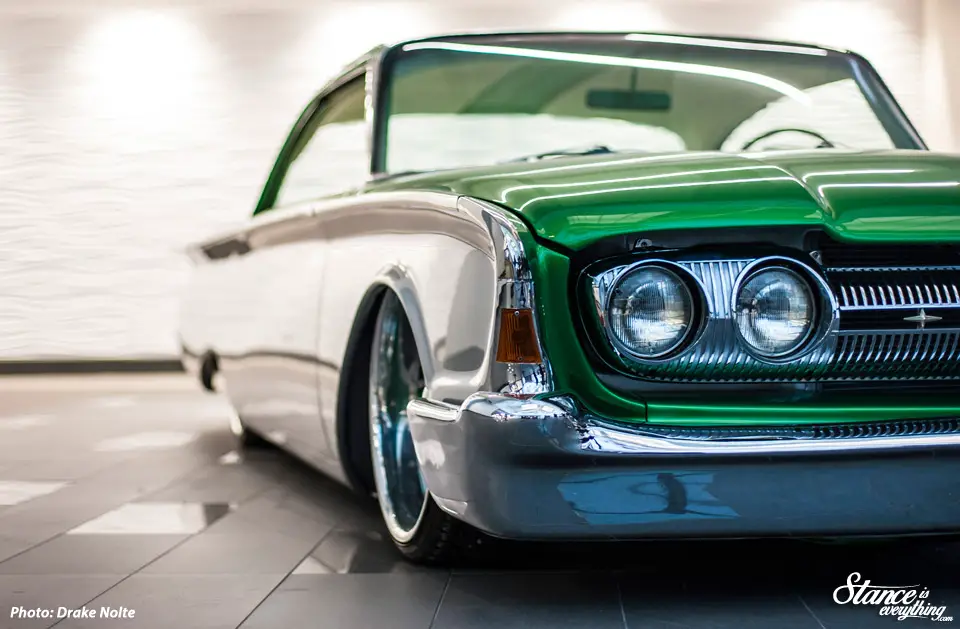 Mike Livia's '36 Pickup
Mike Livia's Ford is a really awesome build that I think everyone is capable of appreciating, no matter what their niche of choice happens to be.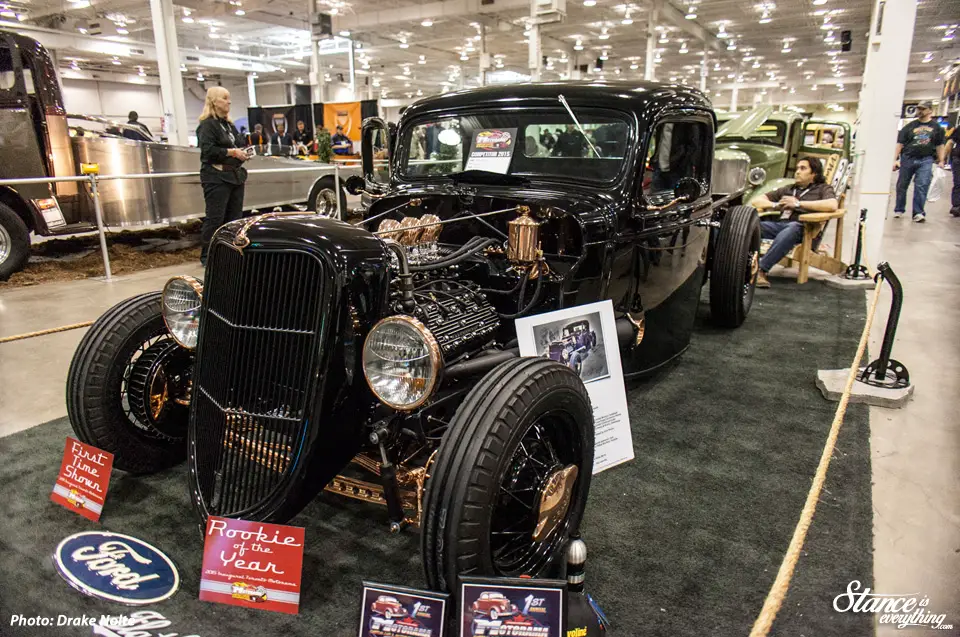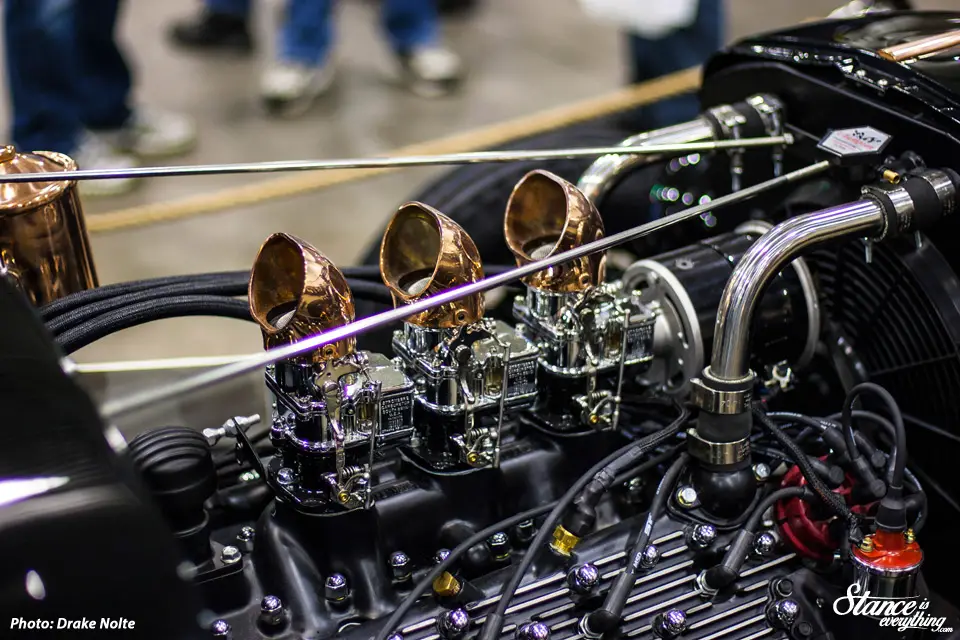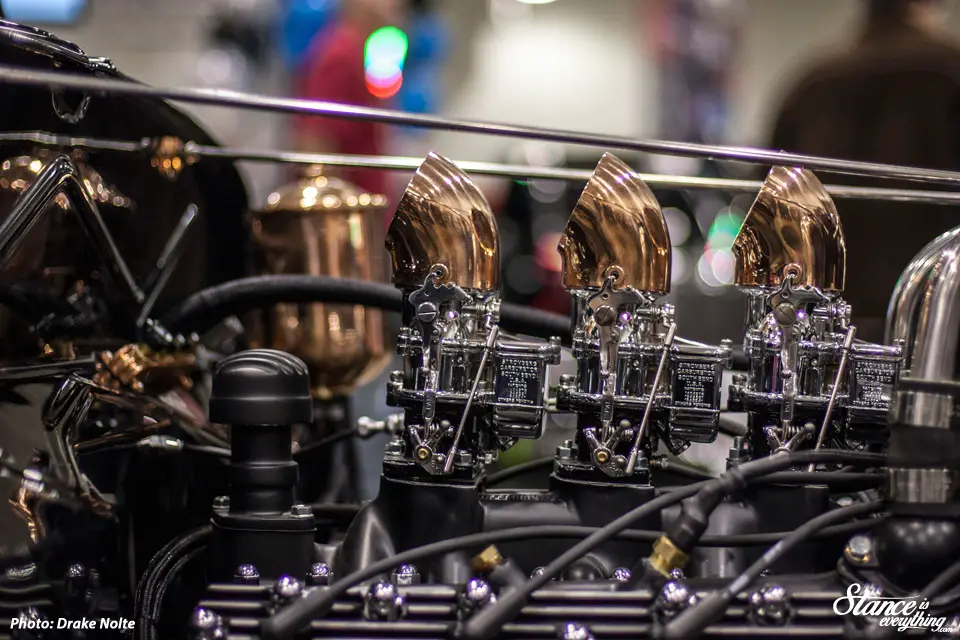 The Motorama crew has already said they have a laundry list of things they want to improve for next year so hopefully this means bigger and better things for this much-needed show!