This year, in my humble opinion of course, two rooms at the Canadian International AutoShow absolutely stole the show, these rooms were The Auto Exotica room and the Hot Rod & Chopper room. Thematically these rooms couldn't have been further apart, but both were an enthusiasts dream none the less.
The Auto Exotica room, which years previous show cased heavy hitters like a Pagaini Zonda R, a raw carbon Pagani Huayra, and Ferrari F40 continued the trend of bringing both luxury and poster cars to the show.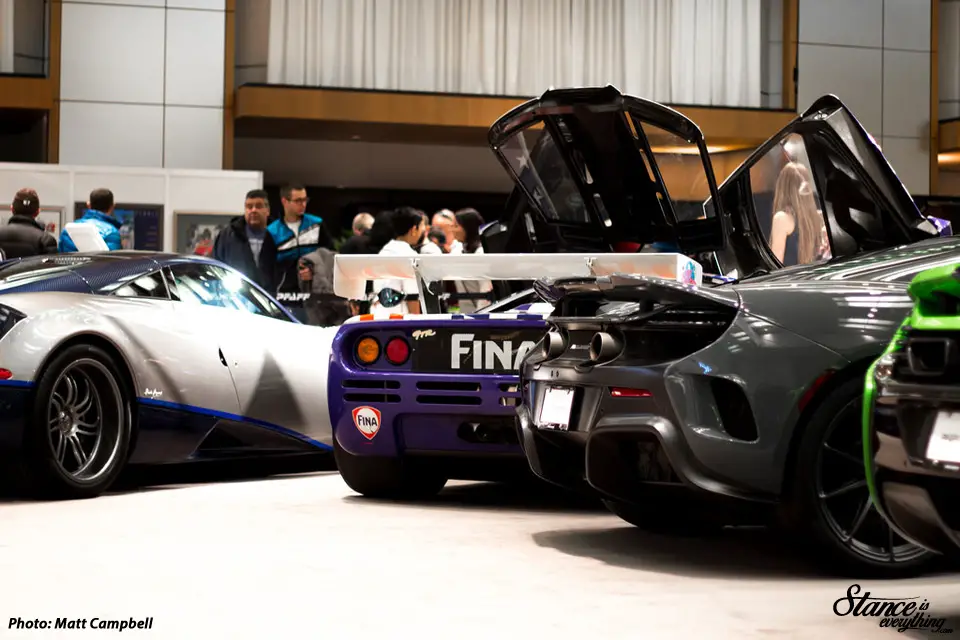 Pfaff Motorsports has always been an important part of the Auto Exotica exhibit, and we'll get to what they had at the show a bit further down, but first lets take a look at the 1972 Ferrai Dino 246 GTS that Ferrari of Ontario parked immediately beside the Pfaff line-up.
I've never seen one of these before (and with good reason, I don't imagine they frequent many events, especially those I attend) and while outside of the F40 I'm not a huge Ferrari fan this I am a fan of.
Beautiful lines, and I can only imagine how great the rear mounted V6 must sound roaring down an empty country side.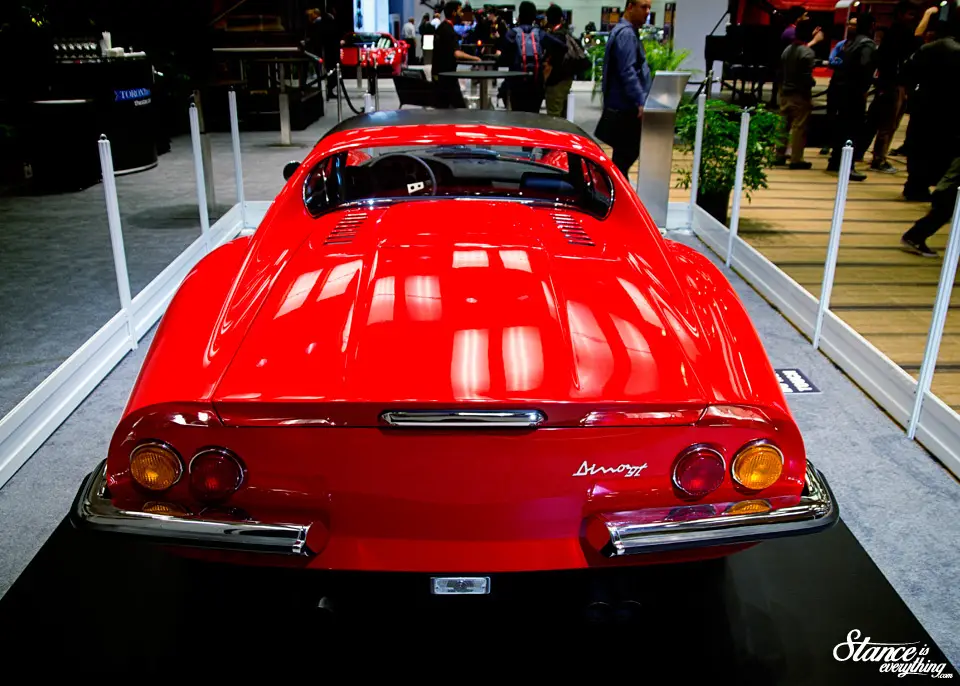 As mentioned Pfaff always pulls out all the stops at the AutoShow but this year they out did themselves to the point where people are wondering exactly what they will do next year.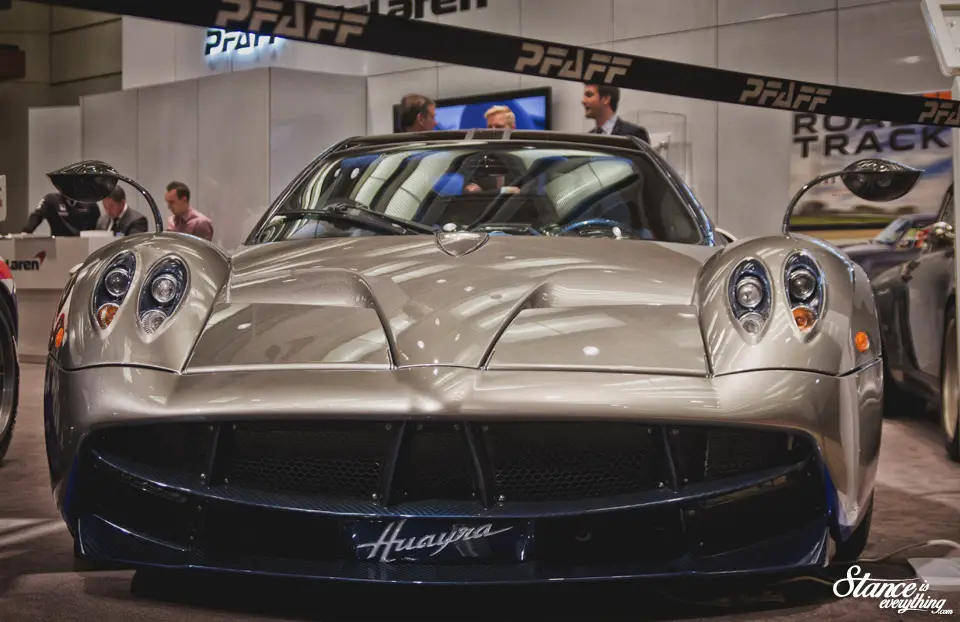 The Pagani Huarya above featured blue carbon fiber, and paint compared to last years raw carbon version. The blue interior was a bit much for me but I can't sit here and type that like I'd ever turn one down.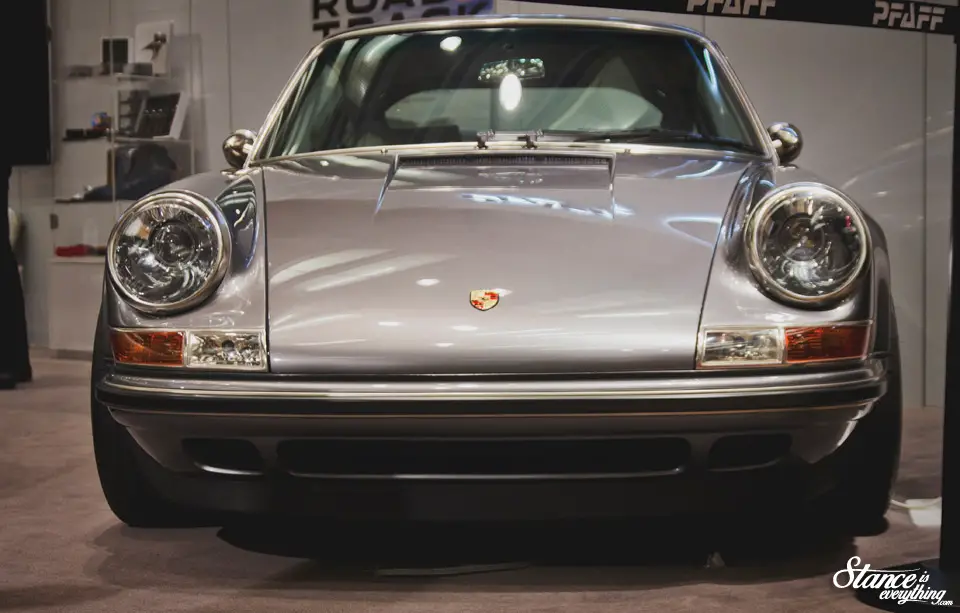 Pfaff also had what I believe to be the second Singer Porsche in Ontario.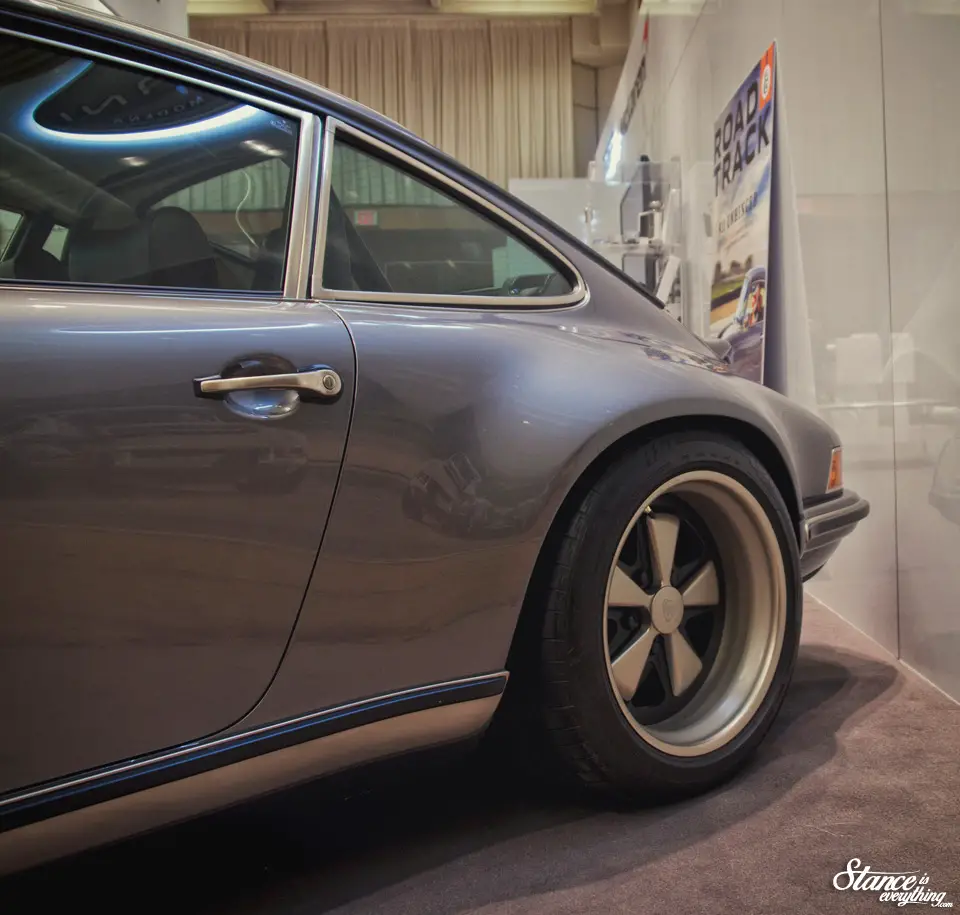 Singer builds are all the rage among the Porsche resto mod community for good reason, these cars look and perform great without taking anything away from the original factory Porsche lines or diverting from them entirely like say an RWB build.
The real show stealer of the Pfaff booth, room, and to some people the entire show was the McLaren F1 GTR 'Longtail'.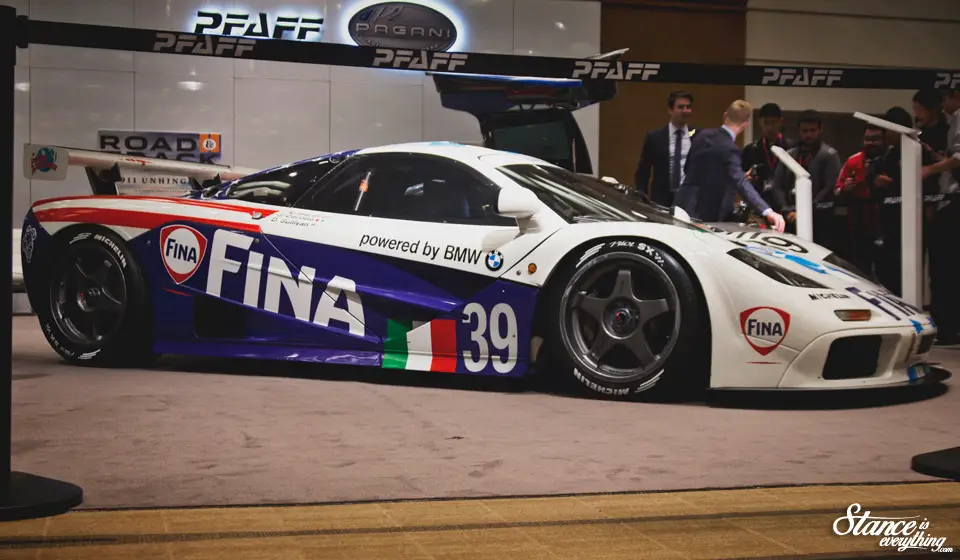 Rumoured to be valued in excess of 16 million it was the most expensive car at the 2016 show and perhaps the most expensive car to ever be featured at the show. Impressive is simply an understatement when it comes to this car.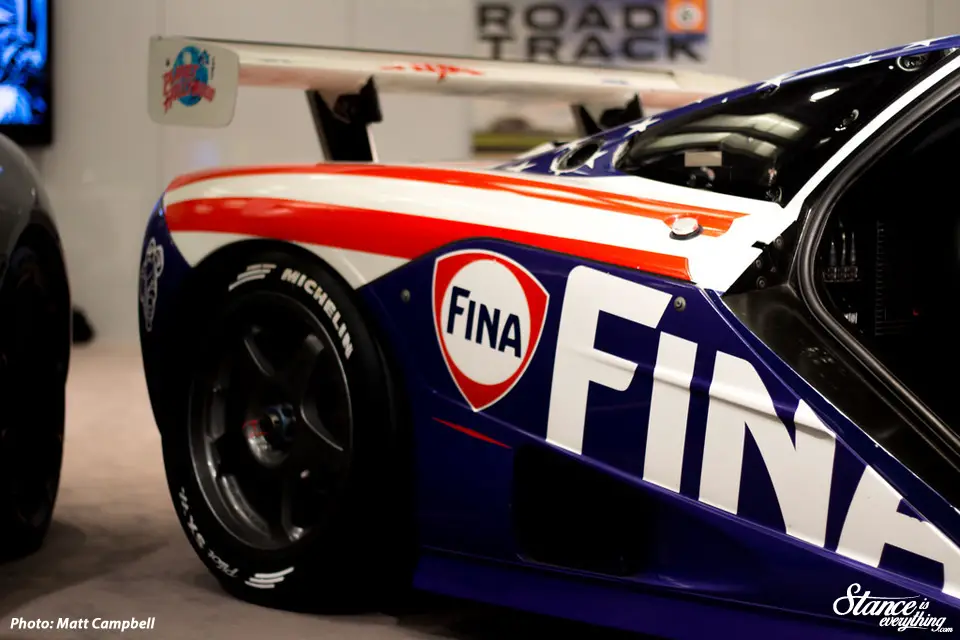 With F1 production numbers in slightly more than a 100, an outstanding Motorsports history and a look that holds its own against contemporary cars of today everyone was clambering about trying to get good angles of this car because the chances it will be seen on display again are pretty slim.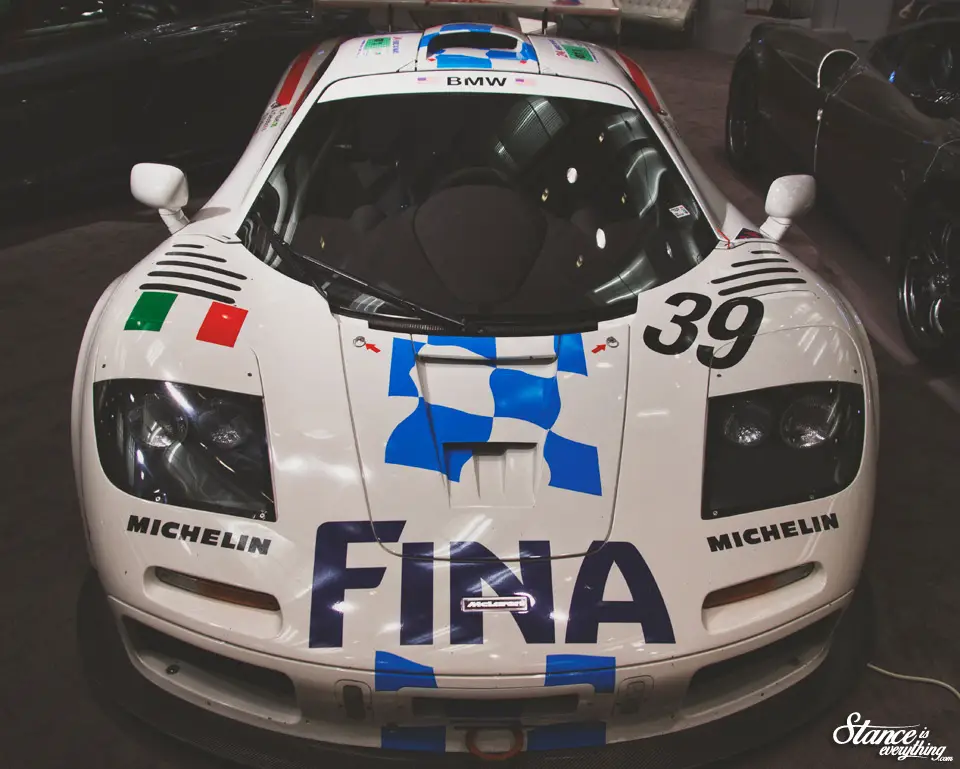 I threw a few elbows at a local car spotting group to get these photos and Matt Campbell managed to snipe a few when he went to the show on a public day.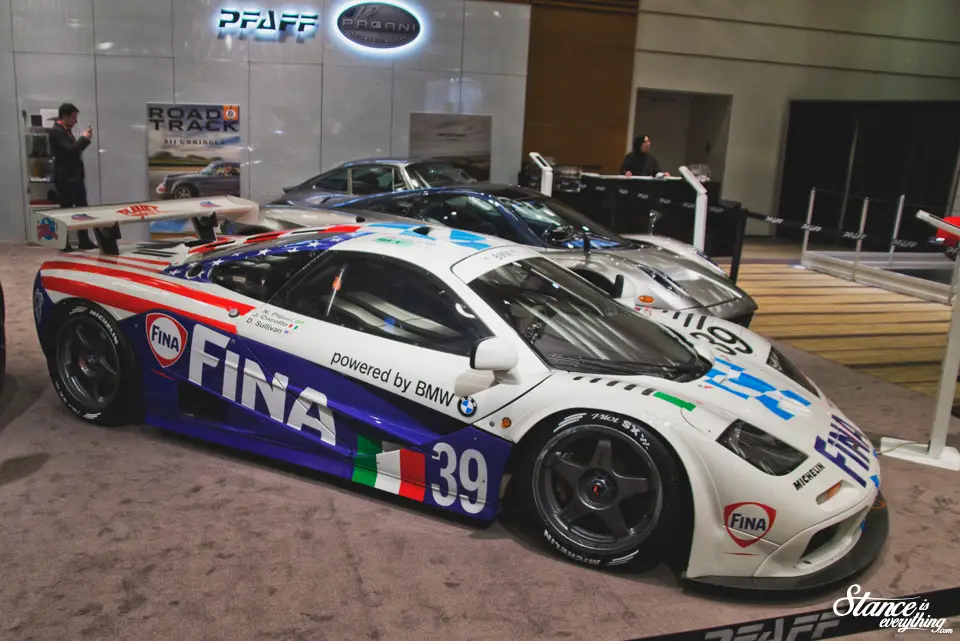 The awesomeness of the Auto Exotica exhibit aside my personal 'room of the show' was the Hot Rod & Chopper exhibit, though I must admit that is because I was incredibly stoked to see my friend Keith of Binbrook Speedshop (featured in 2014) so heavily involved with this show along side Kreater Customs.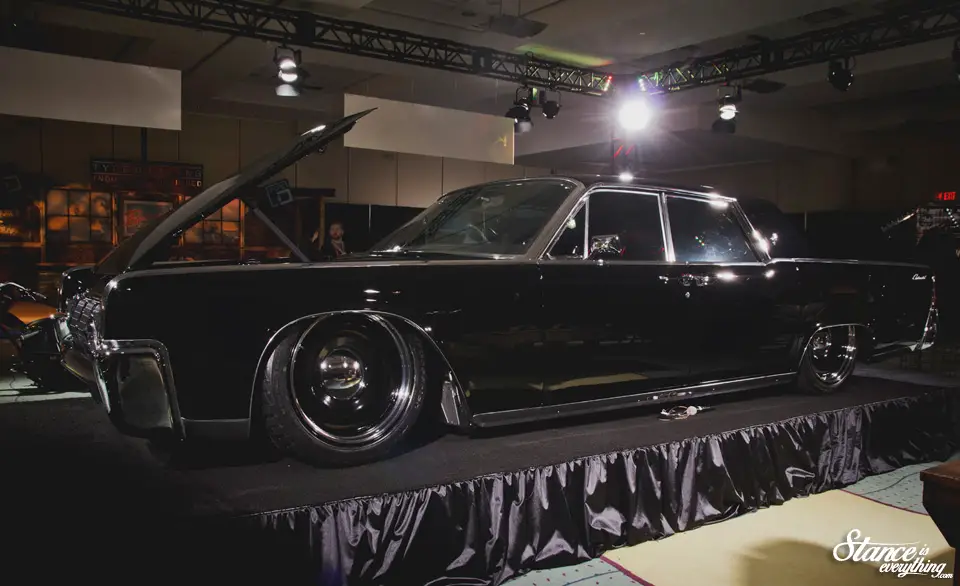 Kreater had the center stage with this Lincoln Continental laid out right in the middle of the room. Though more known for their motorcycle builds I'd love to get this car out somewhere to take some photos of it.
I'm not a huge motorcycle buff at all but I know "cool" when I see it and Kreater certainly does cool motorcycles damn well.
Mike Livia's '36 Copperhead was also in this room, and as you all know I'm a big fan of this truck, Mike is currently involved in not one but two voting contests, the The Canadian International Autoshow "Show Your Auto" contest and the Vintage Auto Insruance Championship series. If you've got a minute throw him a vote.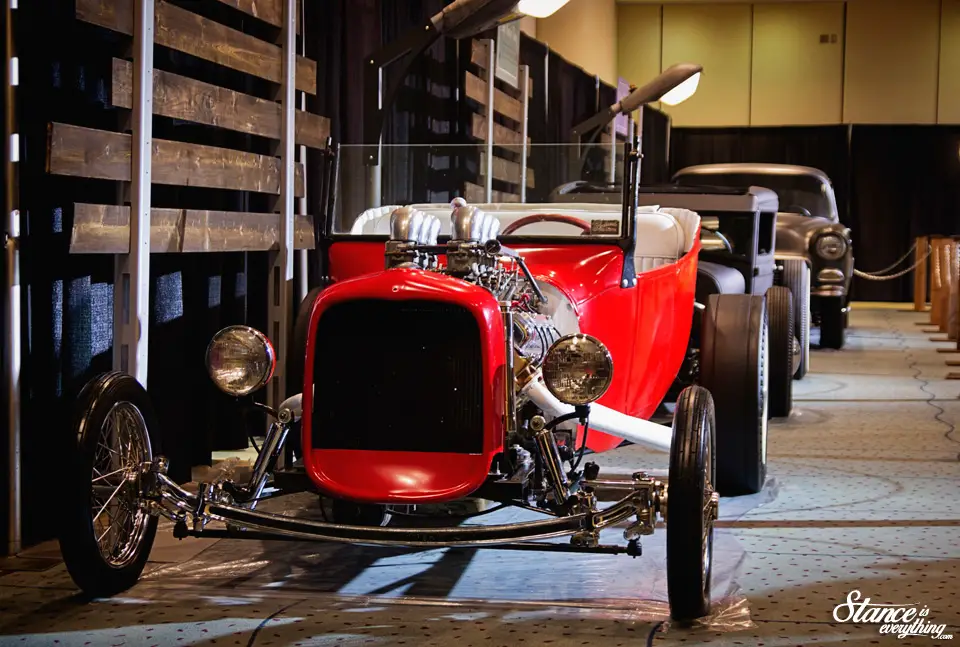 The rest of the room belonged to Binbrook and Keith brought out a variety of traditional hot rods in addition to his own Oldsmobile Rocket powered '25 Ford Model T affectionately known as the 90″ Death Trap.
Jay Tyrell, one part of the organizing team behind the Jalopy Jam Up contributed his '55 Gasser to the show which true to 'Jam Up form captures the look and feel of days gone by.
On the diagonally opposite corner of the room was a chop top '52 that up until a few weeks ago wasn't a chop top at all. Somehow Keith, the one man machine, managed to get it done in time for the show.
Also in black primer was this chopped Model A which I removed a few stanchions to get a better picture of.
Finally Chris Mahtton's nailhead powered 1930 Ford was simply drool worthy. Gold paint, gold block, white walls and lots of polish and chrome. Can't go wrong!
This rounds out the 2016 Canadian International Autoshow coverage, but the show is still going on until the 21st so if you see something you want to check out I'd recommend taking a trip out before all the cars disperse.
While you're there be sure to hit up Keith for a shirt!