Scrolling through my Facebook timeline this morning, dodging an ever-increasing amount of click bait articles, I saw a few photos of the front of a type II Volkswagen cab sitting behind a straight axle, with what appeared to be a truck bed behind it and a very wide wheel and tire set-up.
I was instantly interested.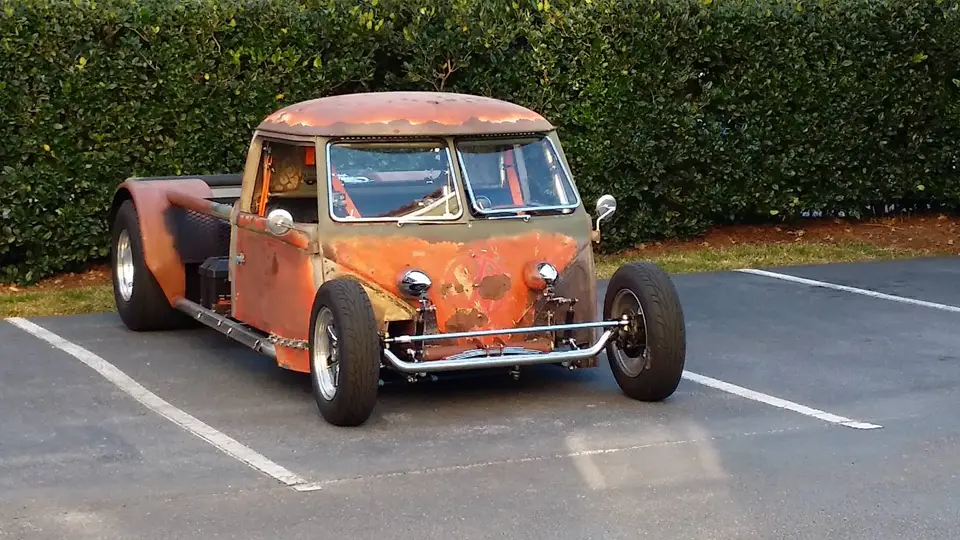 Starting with a rusty Type II cab YouTube content producer ItsBenModified built a custom chassis for his no longer quite a Volkswagen creation out of 2×3 3/16 wall tubing. Up front a stainless steel drop axle is used while out back leafs springs have been fabricated in.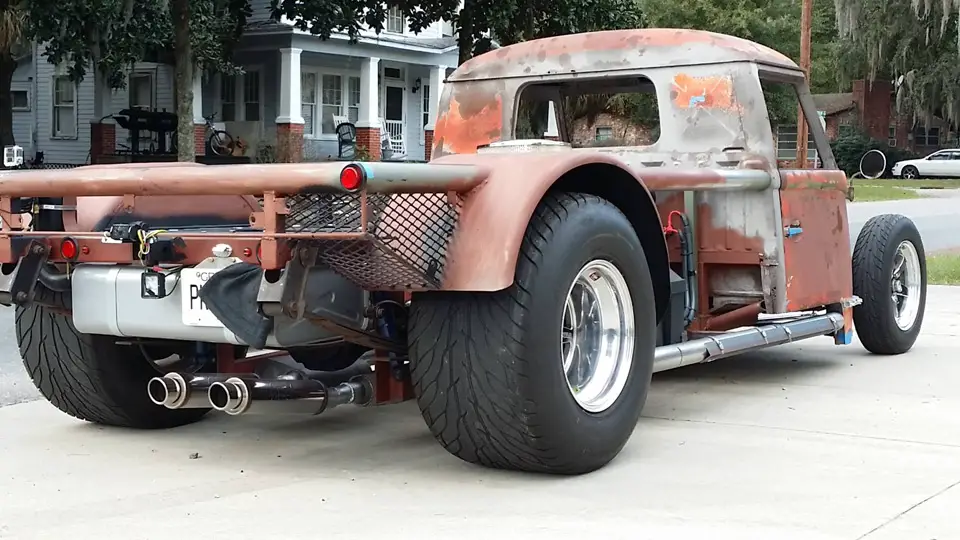 The motor is a 400 hp zz5 small block Chevy 350 crate motor, the rear end comes from an explorer,  and the mufflers look to be from a sport bike. The interior is currently fairly Spartan and the wheels are Welds in a fitting big and little configuration.
He's got the entire build on YouTube with part one below having a posted date of January 30th 2015
Less than a year after the video above he got the thing out for a test drive. Less.than.a.year.
If that wasn't crazy enough he's also building a V8 Daihatsu Hijet among a bunch of other crazy things like electric bikes, electric busses, and a beetle street rod. The rabbit hole goes deep here so tell your secretary to clear your afternoon.
More of Ben's unique crazy builds can be found on his YouTube channel.