What really is there left to say about Nakai-san and his now famous brand Rauh Welt Begriff? Roughly six years ago RWB could have been considered a niche brand known only to those obsessed with, or living in, Japan but today RWB is a house hold name among enthusiasts.
Behind some of the most popular Porsche builds in the past three years the work of Nakai-san and RWB has been featured several times over both on-line and in print bringing the Rough World aesthetic to people around the globe.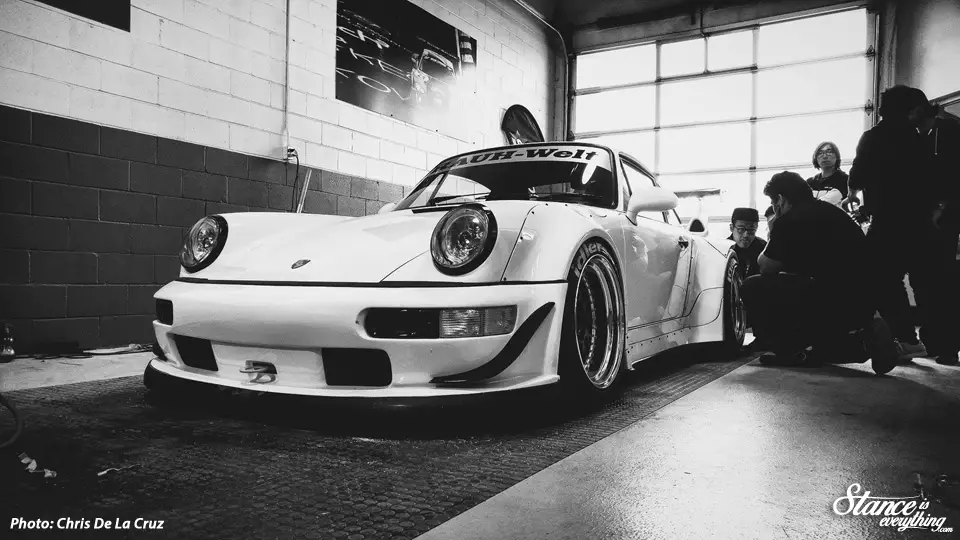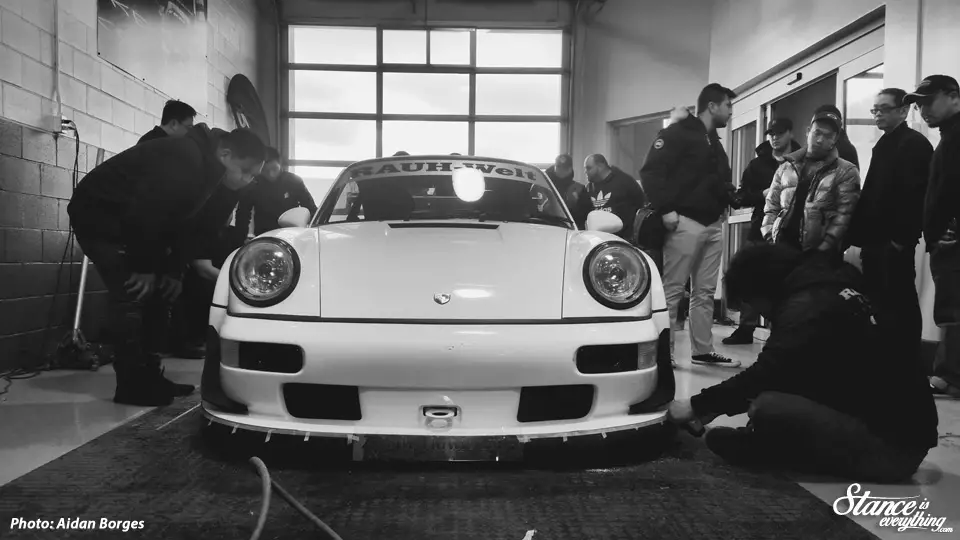 Just like his reputation Nakai-san too has travelled the globe, meeting up with his kits at their destination to perform the conversions himself. In the past two years he's found himself the UK, Thailand, America and here in Canada.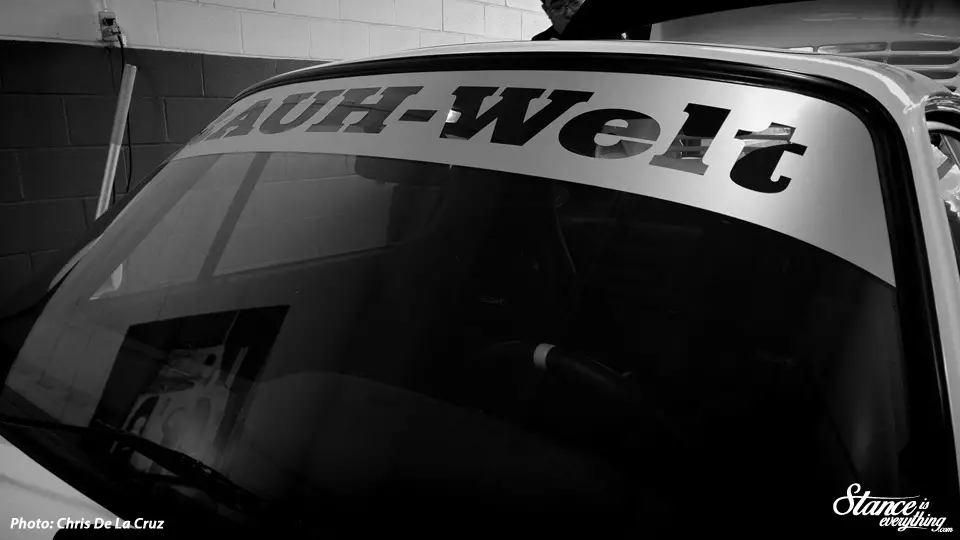 Everyone knew that he would eventually make it to Toronto –after getting pretty close with trips to Montreal and Quebec respectively– it was just a question of when and last week was that 'when' arriving mid-week to Speedstar Automotive located just outside of Toronto in the city of Markham.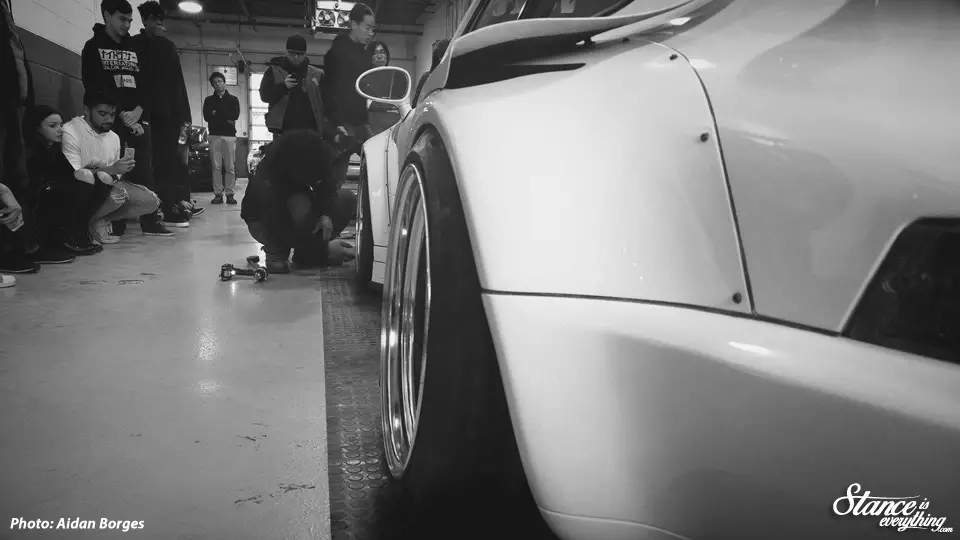 Flying in on the 4th of February and out again on the 7th Nakai-san left himself just a few days to perform one of his famous conversions to a white on black 964.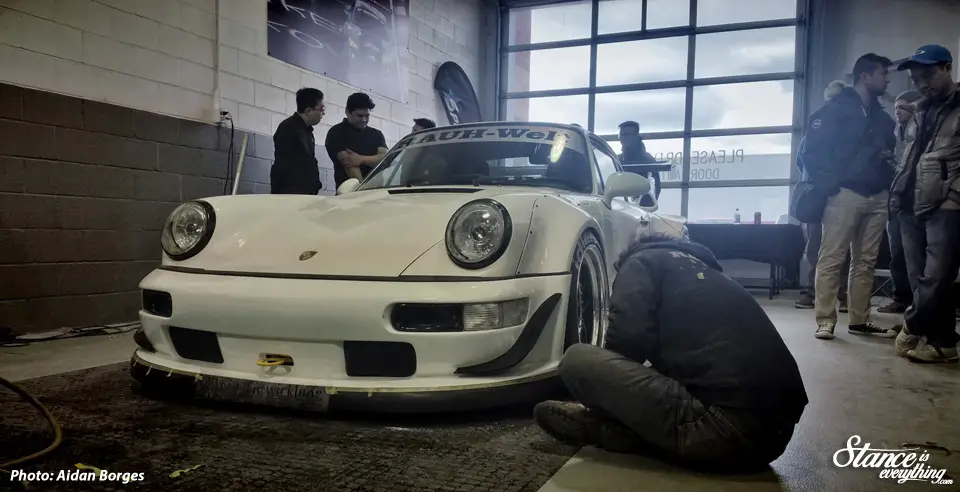 Assisted by the mechanics at Speedstar Nakai-san knocked off most of the hard work prior to the weekend, where Speedstar opened its doors to scores of people who wanted to check out the legend at work.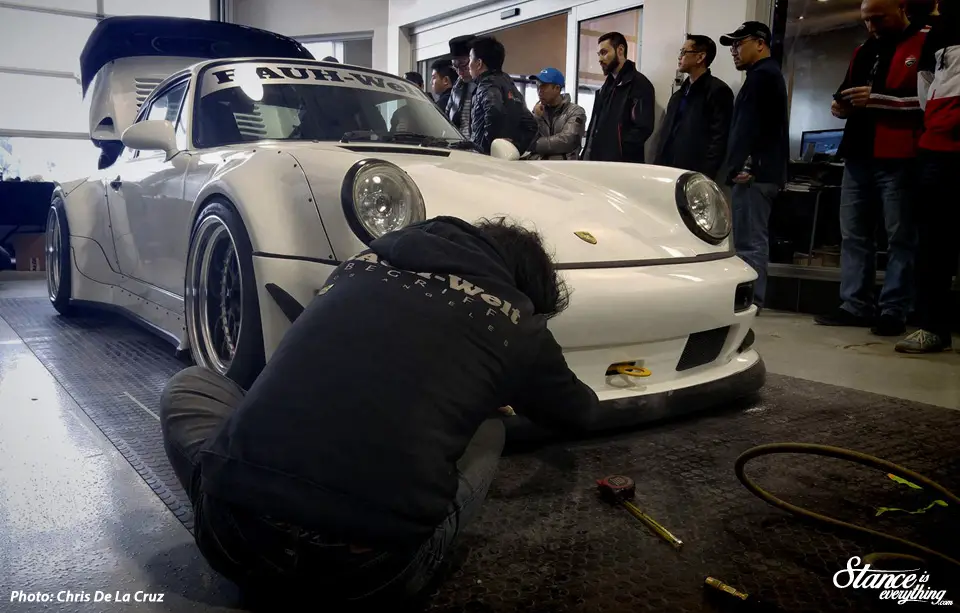 Left to be completed on Saturday was the final fitment of the 265F and 295R tires wrapped around huge Work M1 3P wheels, the application of the notorious 'Idlers' stencil,  the famous street sweeping RWB lip, the Zweite Enticklung inscription and of course the equally famous and necessary Rauh-Welt wind-shield banner.
Working quietly and diligently while everyone snapped photos Nakai knocked off all of these tasks one by one before taking the car out himself personally for the first test drive.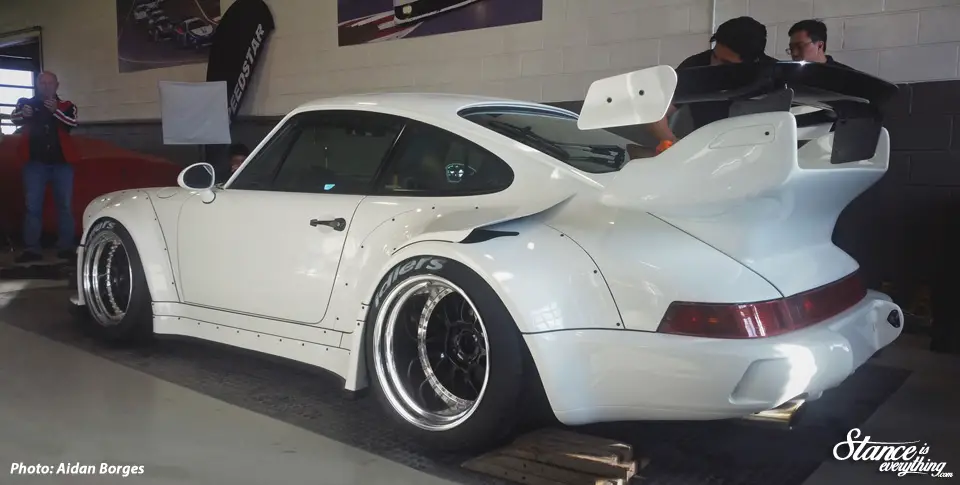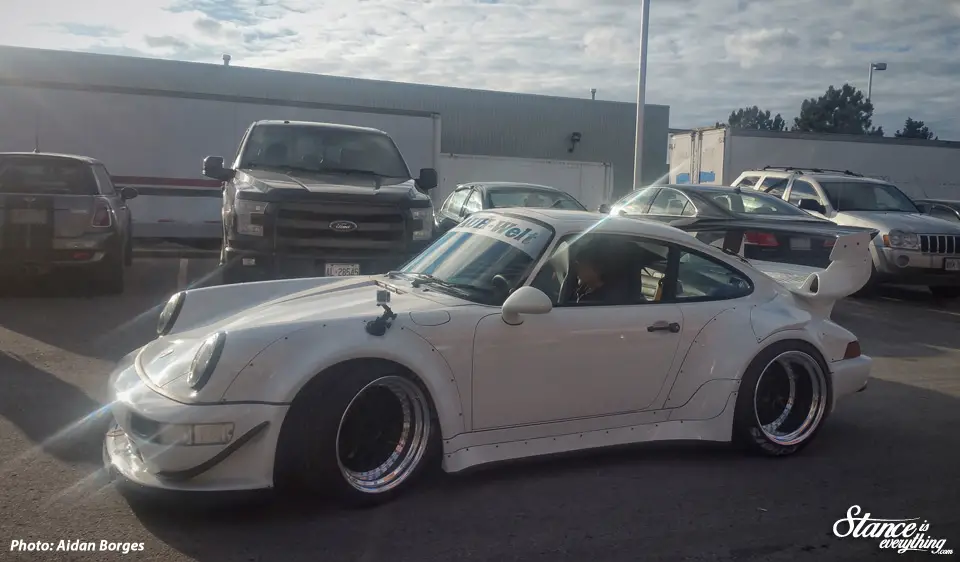 Now on his way to his next build, the evidence of Nakai-San's visit to Toronto will no doubt be spotted several times over cruising the streets and at shows.
I can't wait to take a look at it myself in person, and a huge thanks go out to Aidan Borges and Chris De La Cruz for the photos of it today.