The last time I can remember thinking "cool" and "Bonneville" (not salt flats) in anything remotely close to the same thought was when a friends brother had one with a giant dent in the fender that he was going to fix in auto shop. I thought 'cool' because I knew years later I would be in that same class.
My friends brother was lazy and never did a damn thing about that dent, but the owner of this Bonneville isn't lazy and has dropped this Black Onyx sedan on BBS Super RS's via custom suspension and updated the front end with BMW e39 headlights.
I've gotta say for starting as a  ho hum family sedan this turned into a car that looks pretty clean, I bet you could hide a huge system in the giant trunk as well.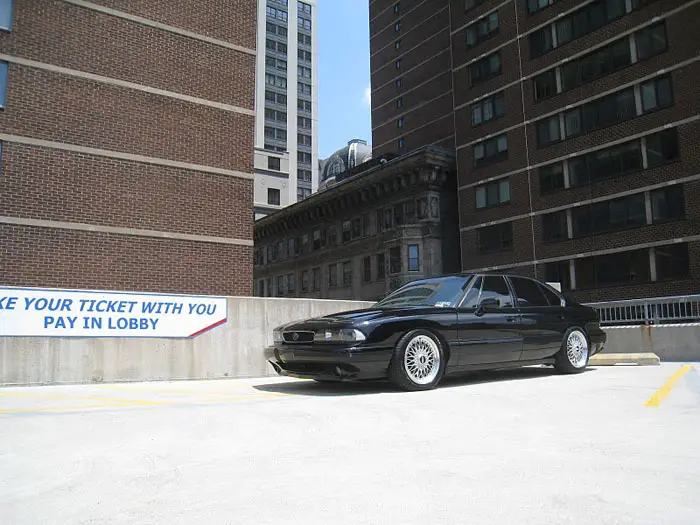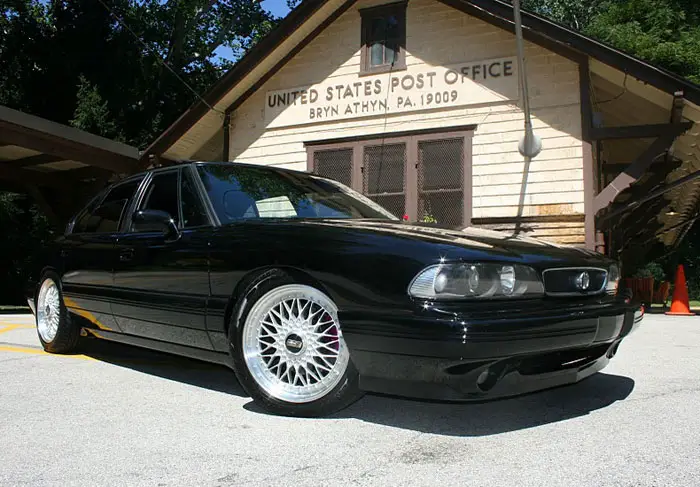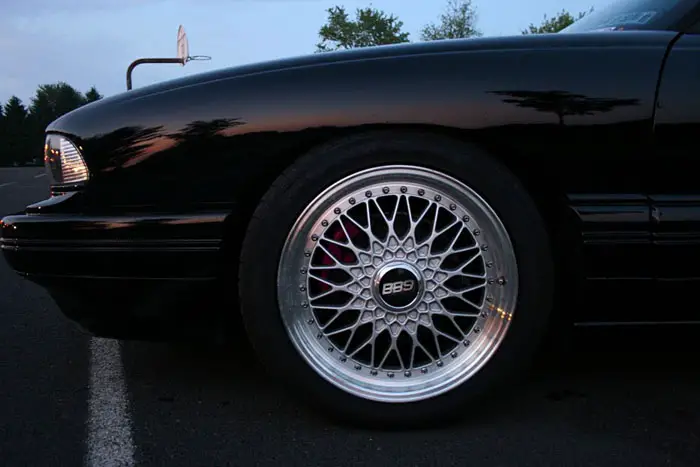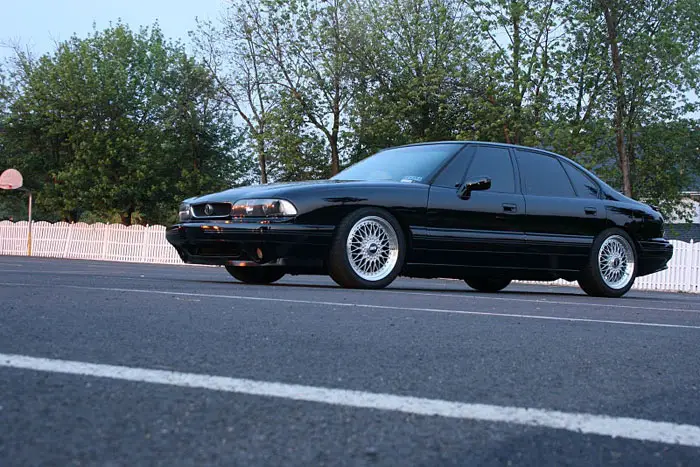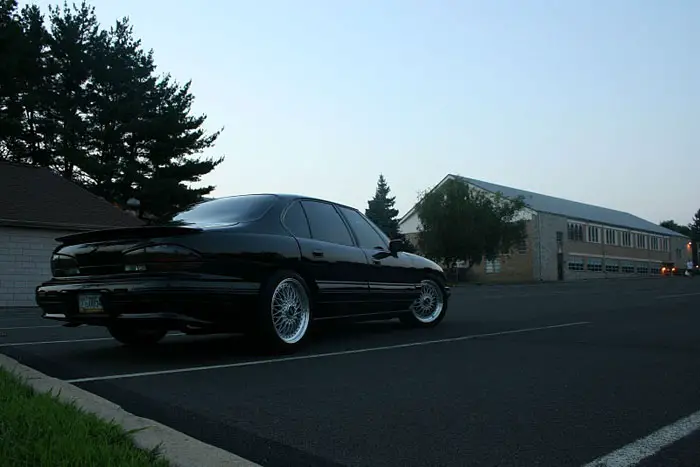 A big hats off to the owner for putting work into a platform which most people would have easily dismissed as 'not worth it'.
If you want to check out the build thread and a few more pictures visit this thread on Forever Pontiac.