The concept of theme Tuesdays here on Stance Is Everything is simple, every Tuesday I pick a theme and post a collection of vehicles with that theme that meet the stance criteria (modified suspension that suit the vehicles intent). This weeks theme Tuesday topic is: Painted Wheels
Remember not too long ago when people only put wheels on their cars that were black, gunmetal, silver, or gold?  Not too many brave souls dared to push the border past these colors, however now that black with a polished lip, and gunmetal have been done to death people are starting to get far more creative with their rim color schemes.
Like all things experimentation doesn't always work but when it does its spectacular.
Loud solid colors
No better way to make your wheels pop than painting them a loud color. To pull this look of though you need a nice set of wheels and a great drop.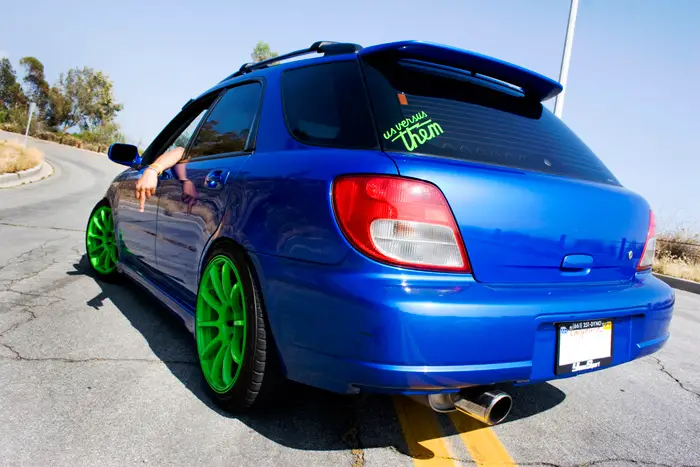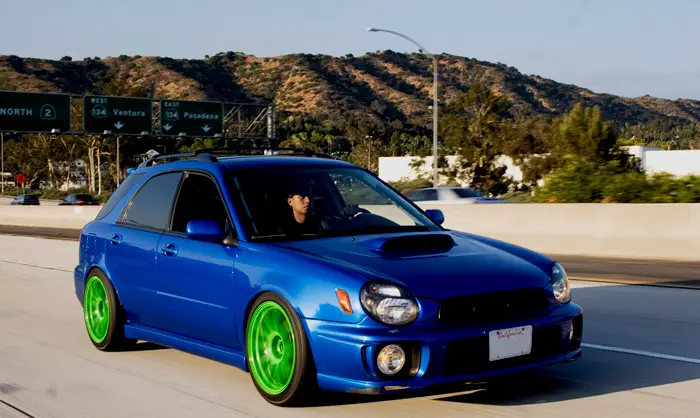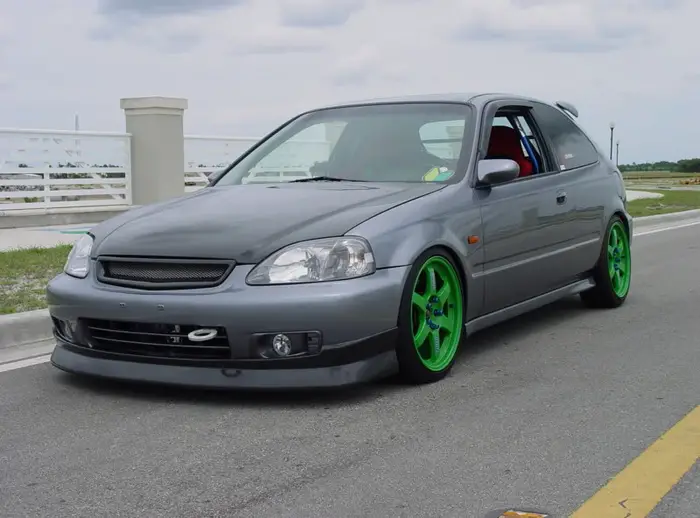 Painted Steelies
While not after market rims a lot of us rock these in the winter and maybe instead of leaving yours black this year you could try something a little more creative.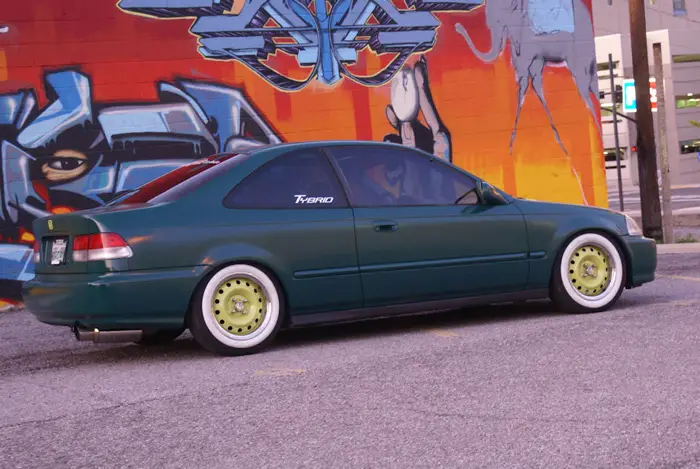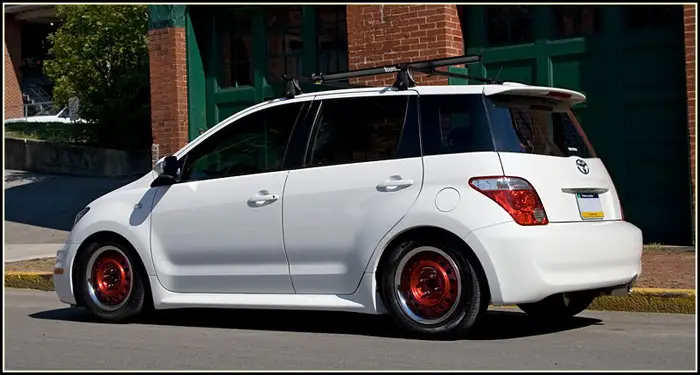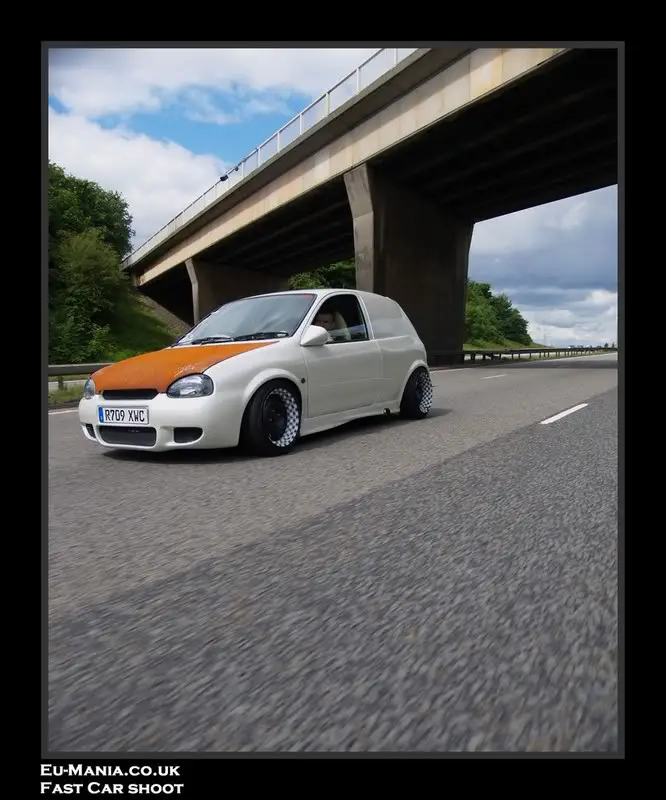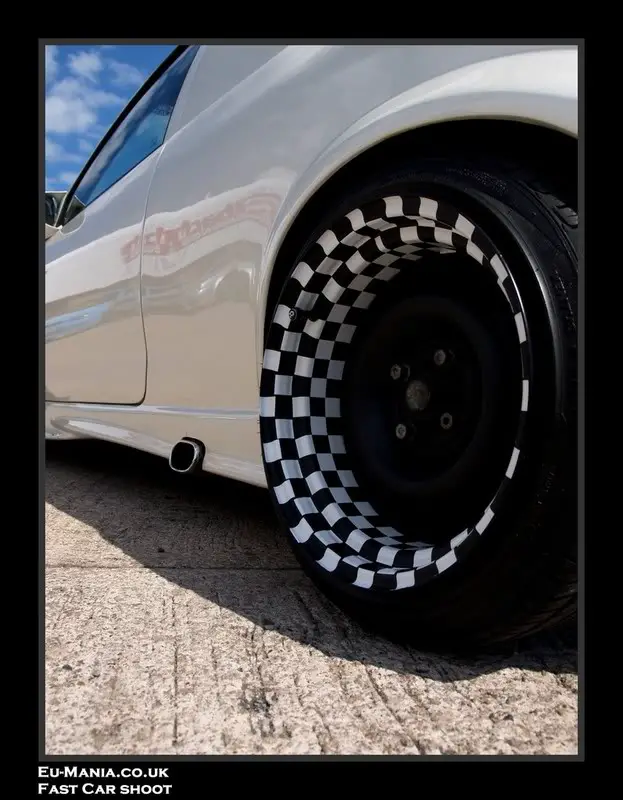 Painted Lips
Honestly I think I'm starting to like painted lips over polished in a lot of applications.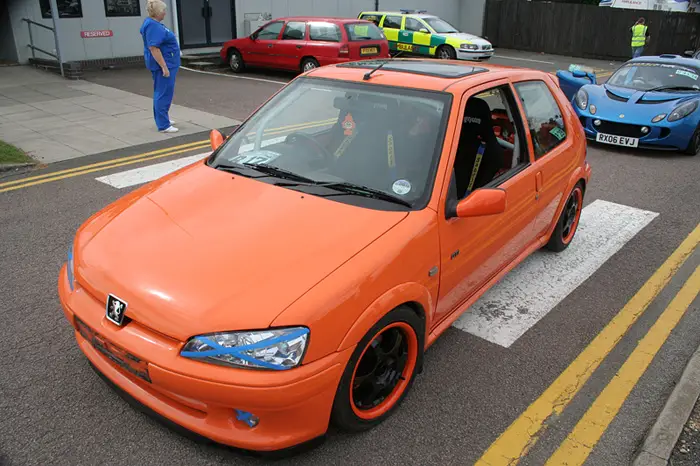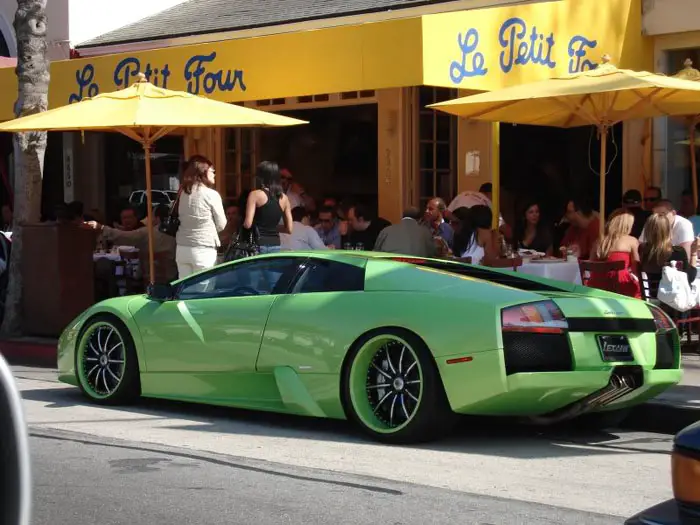 Painted BBS's
A good friend of mine spent a lot of time trying to convince me to color match my RMs, I never did it because I didn't think I could pull it off with the stock lip and the height I was at but these cars all pull of painted BBS's (and maybe replicas) very, very well.