In the years previous the Canadian International AutoShow has served as a reminder that yes winter does end and I'd better remember how to work my camera machine for the upcoming season. This year either because the winter has been so mild, or because I've been busy following the Taylor'd Dodge build, the AutoShow managed to creep up on me to the point where I almost forgot to register for media day.
My inability to keep track of calendar days aside, the 2016 AutoShow (which runs from February 12th to 21st) was pretty good. I usually travel somewhat with the crowd media day, going to unveiling and obtaining countless USB keys press kits, but this year I spent most of my time venturing solo so I could get as many unobstructed photos as possible.
One of my first stops was the Art and The Automobile exhibit which has always proven to be interesting. This year, in addition to the Cobble Beach cars below, the exhibit featured classic advertising campaigns.
Surrounded by great period correct advertising these magnificent machines throwback to a bygone era when cars were much closer in design and prestige to the horse-drawn coaches the replaced.
Perhaps the crown jewel of the 2016 Art and The Automobile display was a 1935 Auburn 851 Boattail Speedster in all its supercharged glory.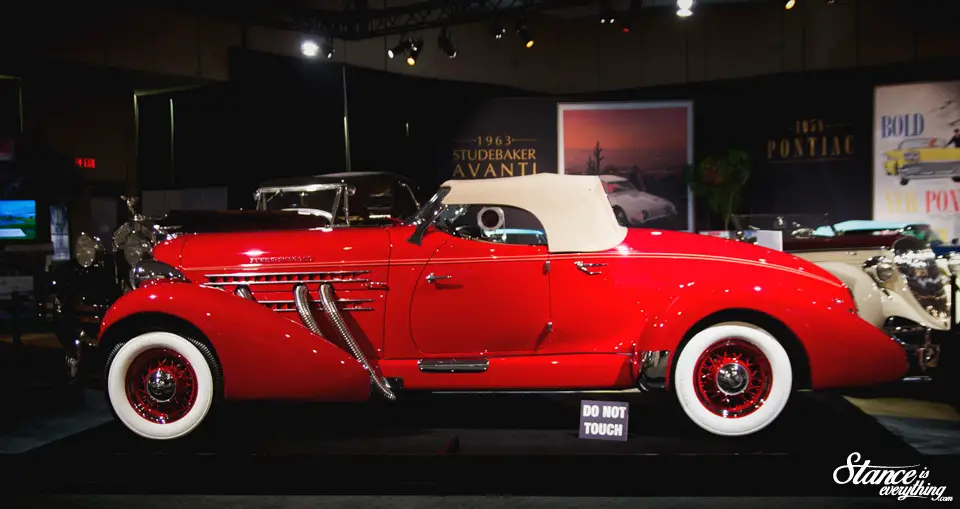 New OEM offerings don't generally get a lot of play here on the site because I know it isn't what you guys want to see –and quite frankly I don't want to wax poetic about new hyper fuel-efficient motors and electric vehicles– but there were a few current model cars that I did take a look at.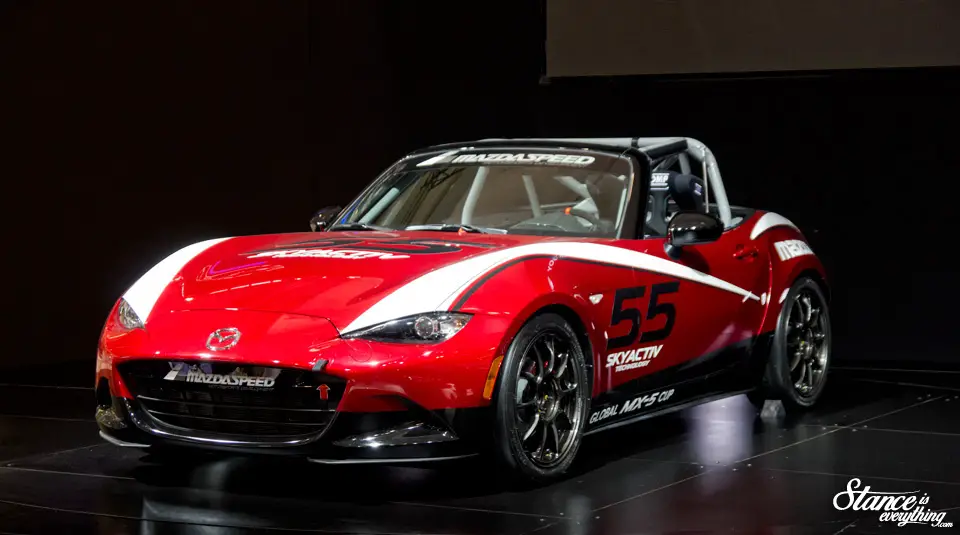 The first was Mazda's MX-5 cup race car, aka a Mazda Motorsports produced race ready Miata. With a sticker price in the mid 50s it's no chump car but perhaps not a bad deal for those considering building up a Miata racer from scratch.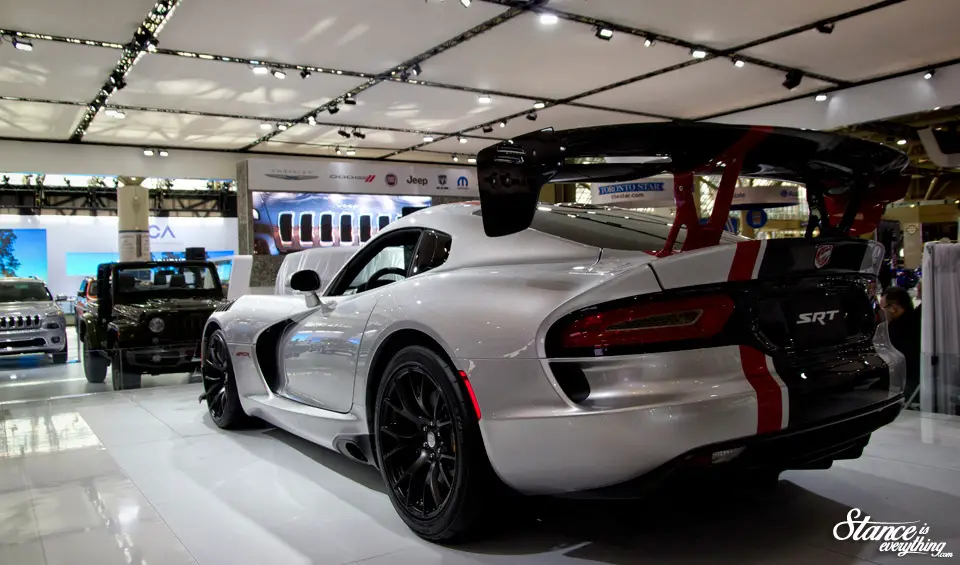 Dodge showcased the track ready version of their Viper. For 2016 the ACR model features a new upgraded aerodynamics package to keep it planted at high speeds.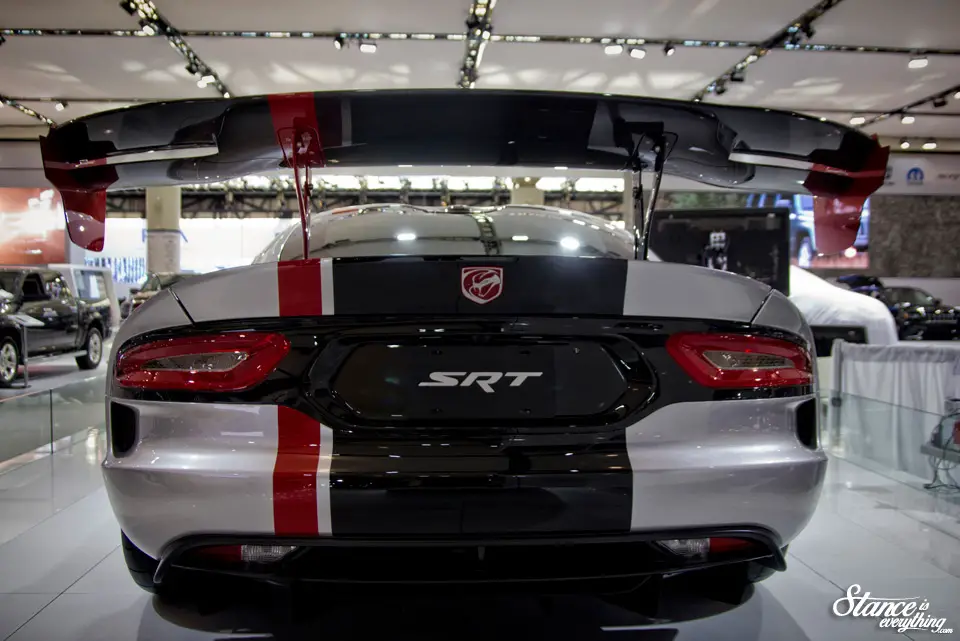 Redesigned suspension and a super wide Kuhmo Ectsa 295/25F & 355/30R tire set-up means this car can sustain 1.5g cornering. The carry over 8.4L V10 thumps away under hood and raises a middle finger to a few of the fuel sippers elsewhere in the Metro Toronto Convention Center.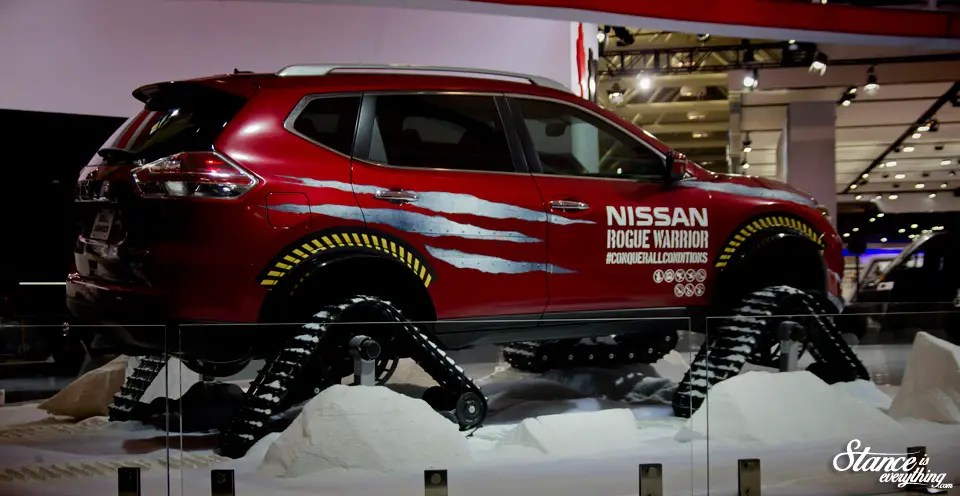 The Ford GT was the talk of the show last year and I spent a decent amount of my 2015 Canadian International Auto Show Favourites post talking about it.
This year Ford swapped blue for yellow and stuck the car on a turntable in a location that allowed viewing from all angles, including this popular top down view.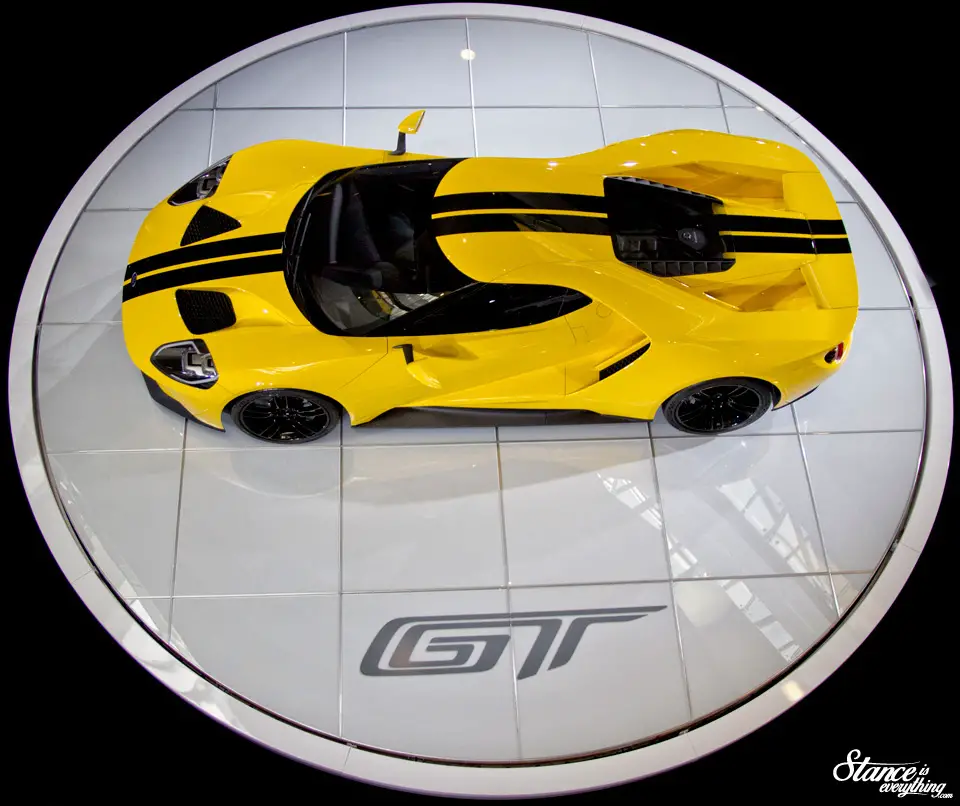 Honda also used a turn table to show off the twin turbo v6, space framed, technology packed new NSX.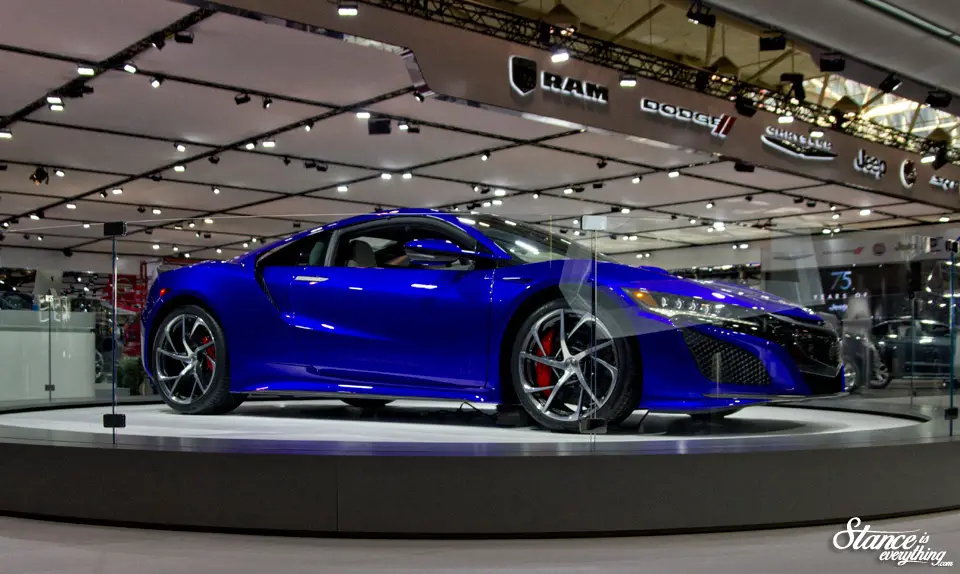 I feel they have been parading this car for the past five years, but if I'm not mistaken orders can be taken for this car in roughly ten days with delivery presumably expected later this year.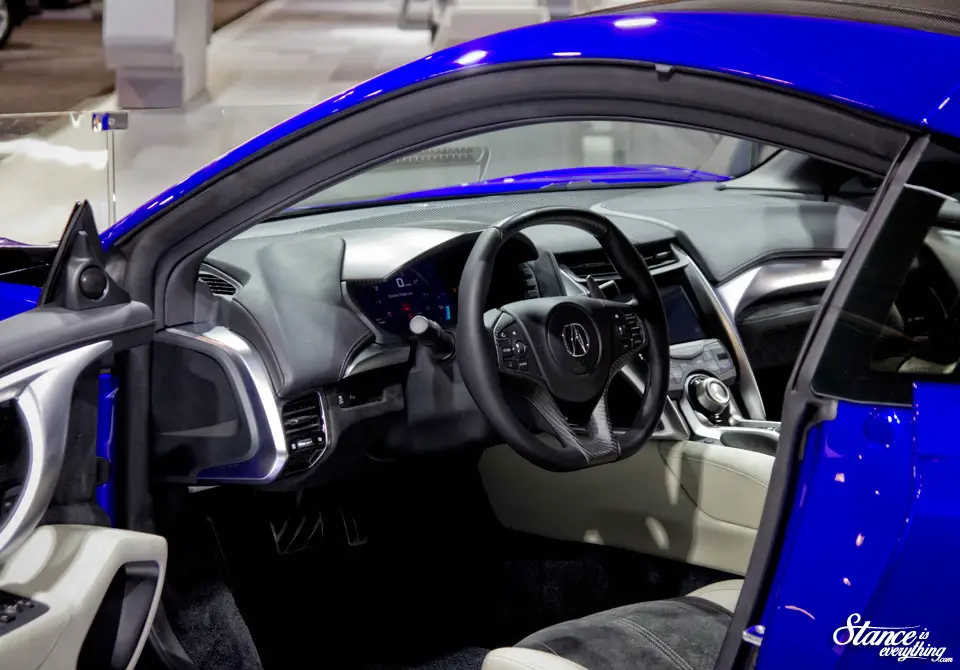 Switching gears entirely Nissan was showing off their Rouge Warrior which is a custom Nissan Rouge equipped with a lift kit, widened fenders, and a Dominator track system.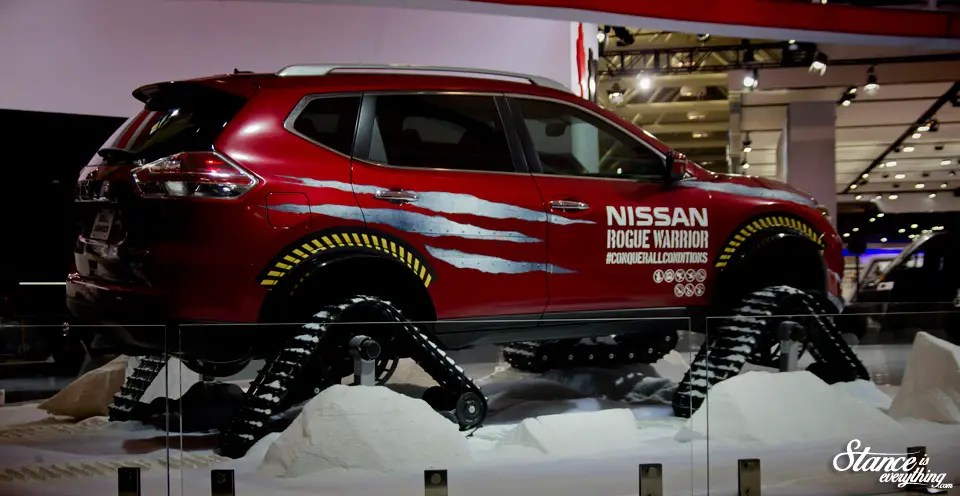 A press video of the Rouge Warrior in action is here.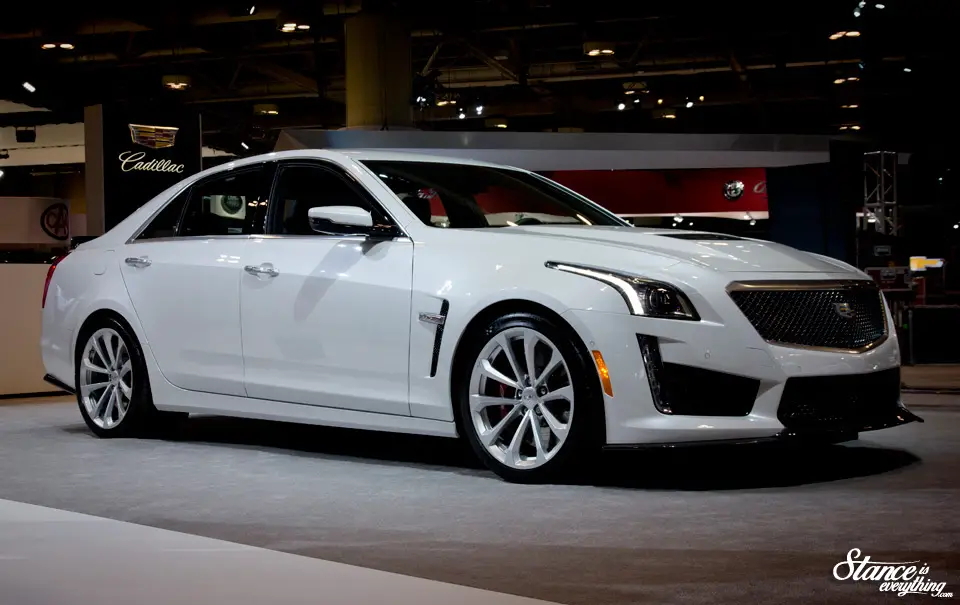 I never thought I'd be one to have an interest in current model Cadillac vehicles but damn if the CTS-V isn't an attractive performance sedan and it makes nearly dead even horse and torque numbers at 640 and 630 respectively.
The sticker price however means I'm pretty well unlikely to ever touch one.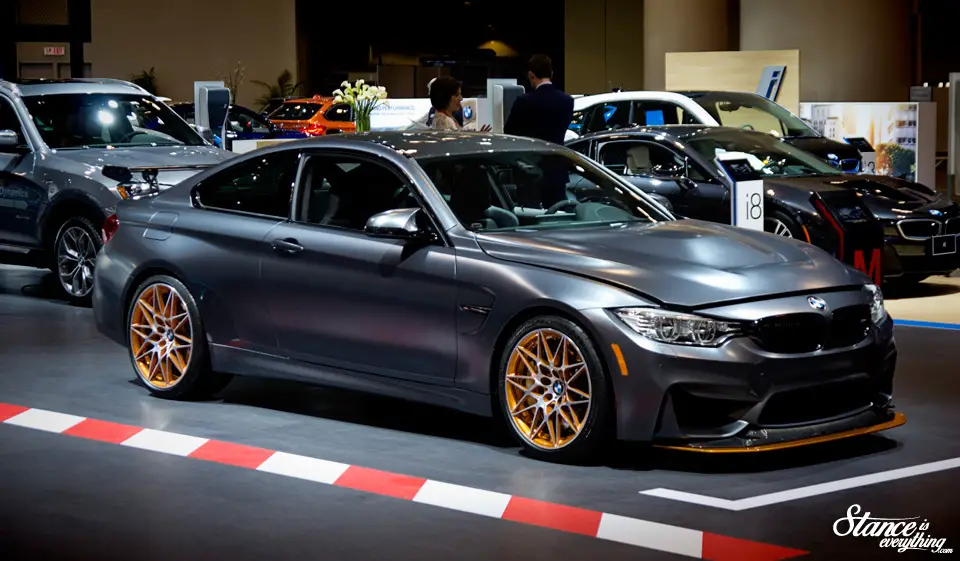 Another luxury car I'll likely never be able to afford is the BMW M4 GTS. Still a concept should this car hit production it would be fit with a twin turbo inline six and is reported to be another 'race car for the streets'.
I look forward to being cut off by inconsiderate drivers in it come 2020.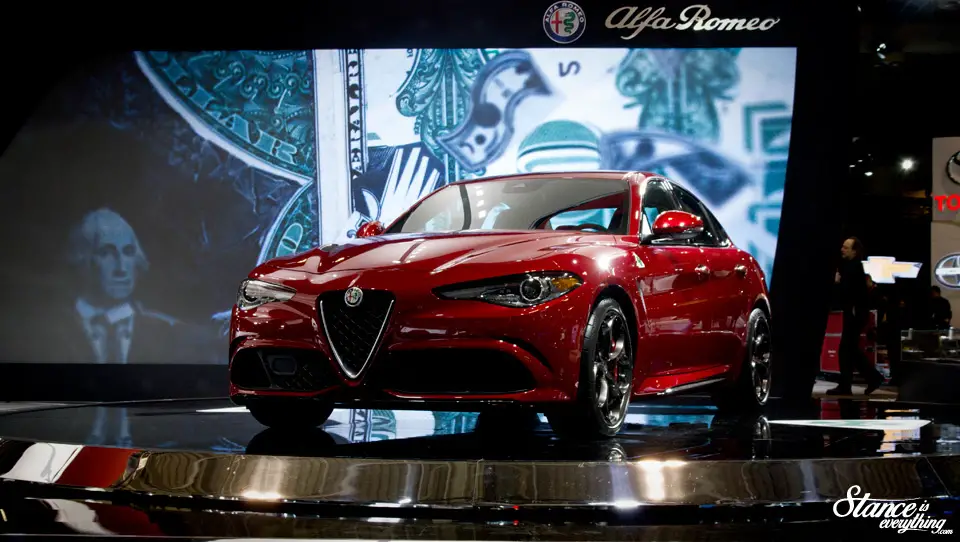 Fittingly shown here with money raining behind it Alfa Romeo showed off their 2017 Giulia that is a great looking new rear wheel drive sports sedan that speced out with a twin turbo (everything is twin turbo it seems) V6 will probably be around the 75k USD range.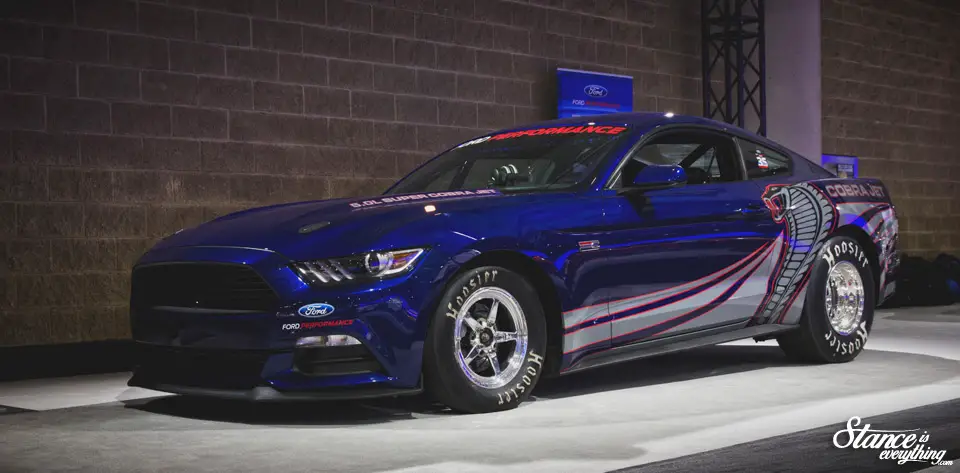 Fresh from SEMA is Ford's latest Cobra Jet Mustang, a fully prepared Whipple charged drag car that runs the quarter in eight seconds. 50 examples of this exact car will be sold at roughly 100K USD a pop.
Speaking of SEMA returnees Importfest's Rocket Bunny RC350 was in the Lexus Canada booth looking stunning.
I've always been a really big fan of the paint colour on this car and combined with the new Vossen Forged wheels and Rocket Bunny kit the impact of this car is pretty impressive.
The Importfest fingerprints were also all over this Acura RLX that sits of course on Vossen wheels and Scale suspension.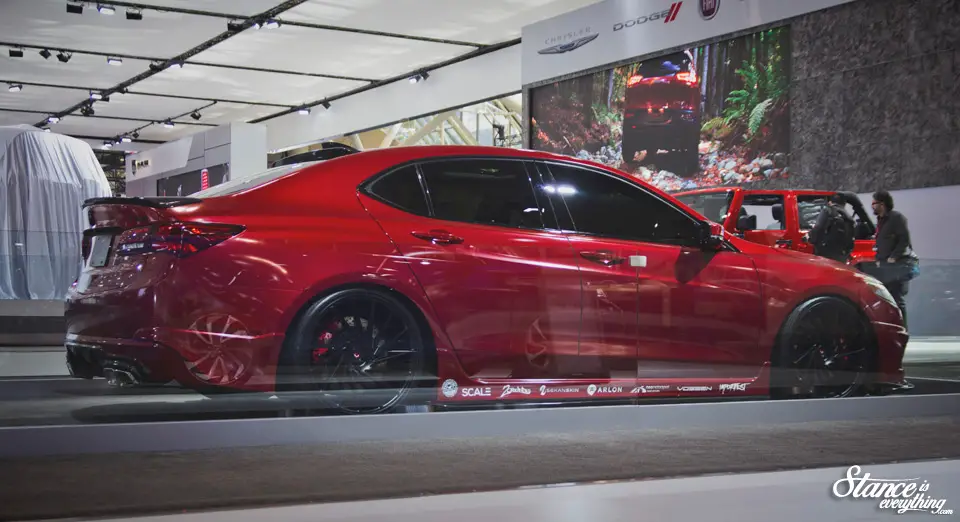 Performance Auto and Sound unveiled their #accordplus project a few weeks ago in Montreal, but CIAS 2016 was the local reveal of the project that they worked on with a few local shops like 20HZ Audio, Air Assisted and JD Graphics.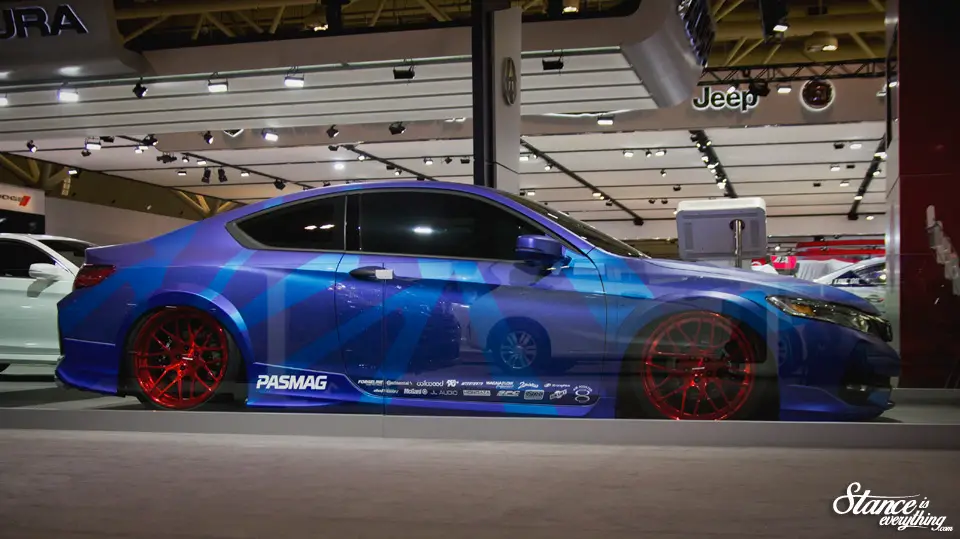 Wraps are something that appear more and more at the Auto Show ever year, and Sekanskin had their work on a few of Deadmau5's cars which were part of the Blacklist Rally display.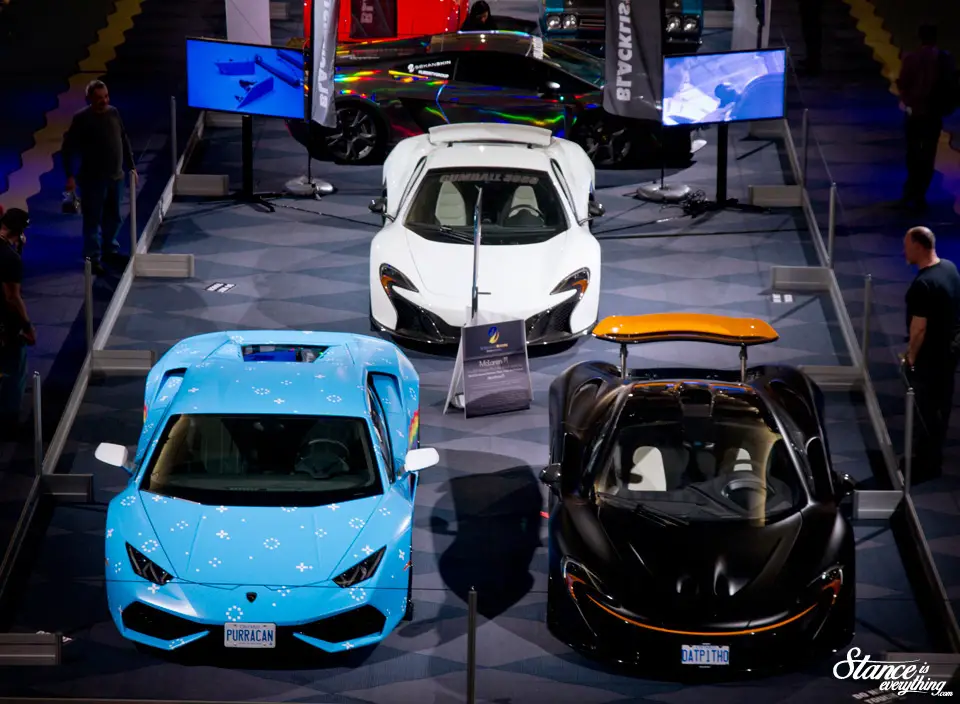 I don't listen to DeadMau5 myself, but his taste in cars seems pretty solid. Really glad he didn't cover this McLaren in Nyan cat.
On the same level a few hundred feet away sat NV Autos 2JZ Subaru.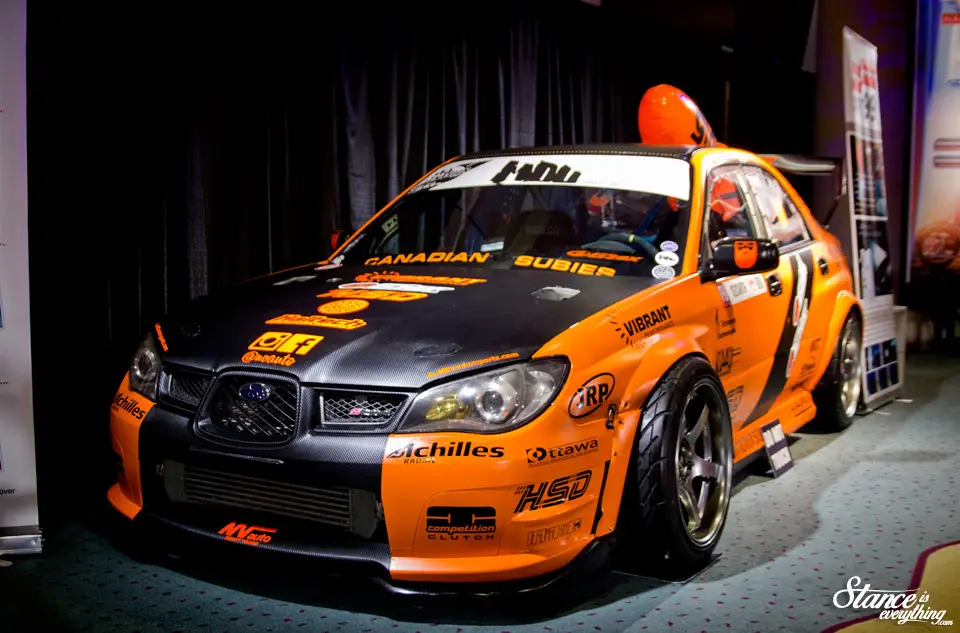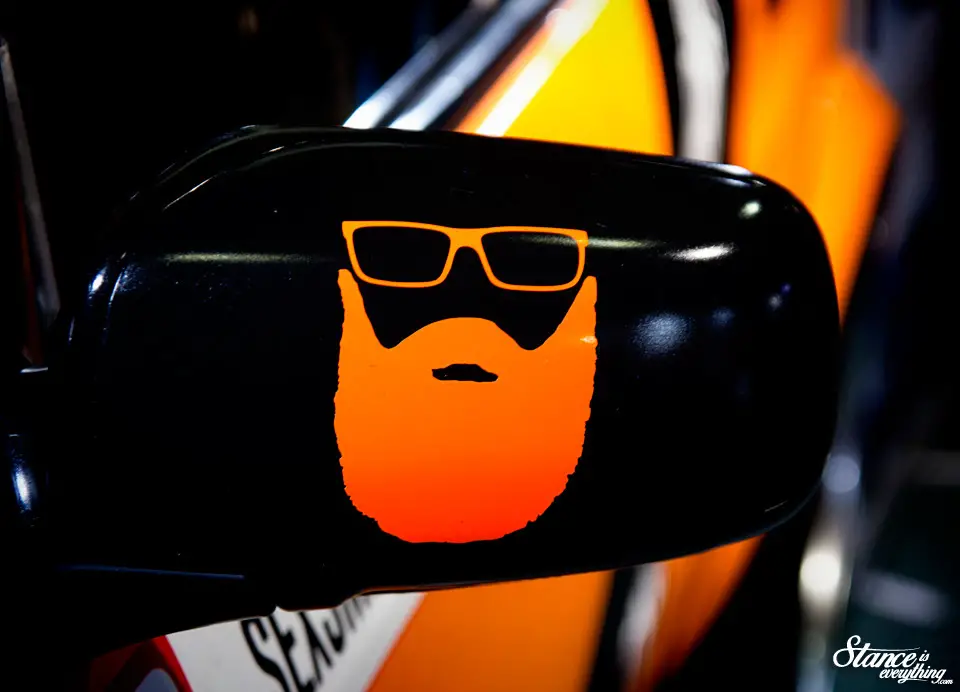 The last time I saw this car it was competing and it looks as though it made it through the season relatively unscathed.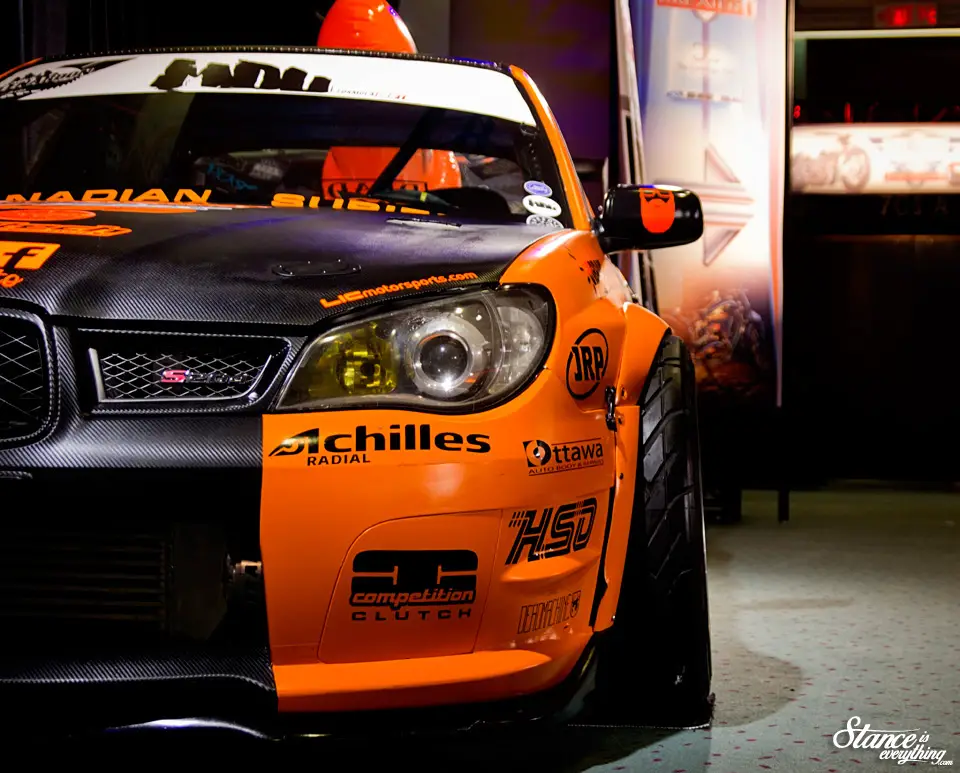 Pat's FR-S was also looking quite fresh and ready for another Formula Drift Canada season.
Jumping back to into the south hall while we're on the topic of FR-S builds Speed Academy had their class winning Targa FR-S at the show.
Their site and youtube channel has become a favorite of mine lately, as it follows a few local builds I've always been pretty interested in.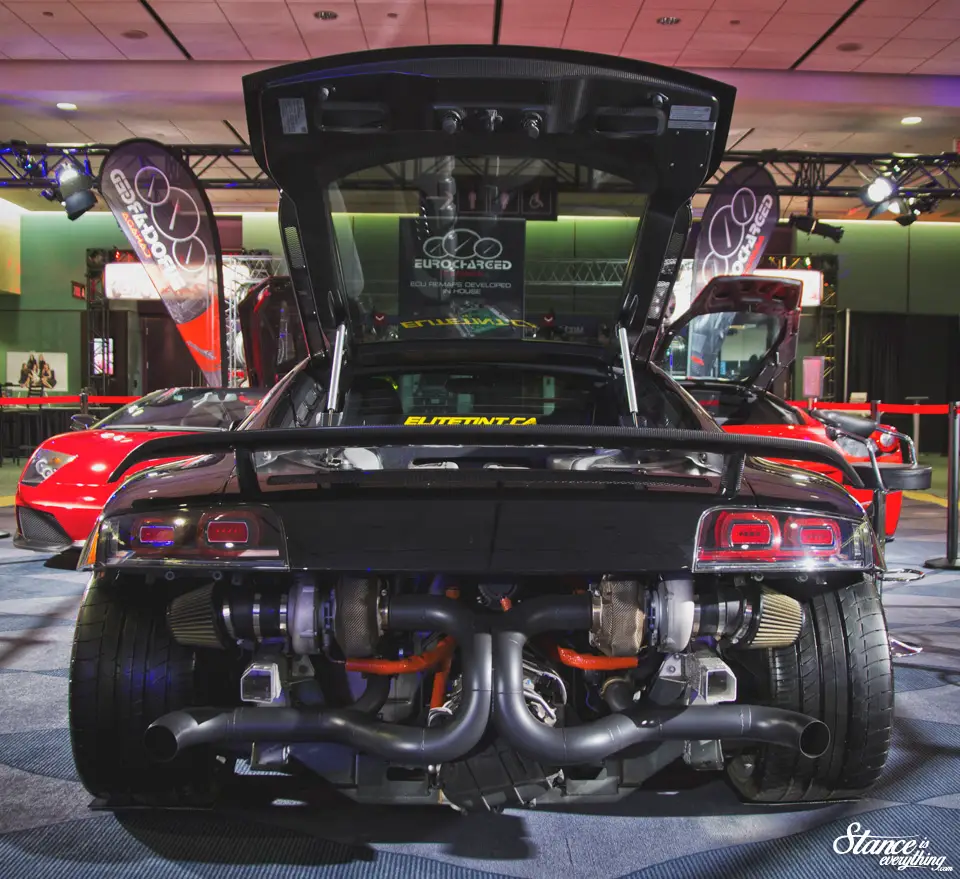 Closing things out today is an up-skirt shot of Eurocharged Canada's R8 that is using their in-house built twin turbo kit. This was the stage 1 version and I can only imagine what kind of monster it must be.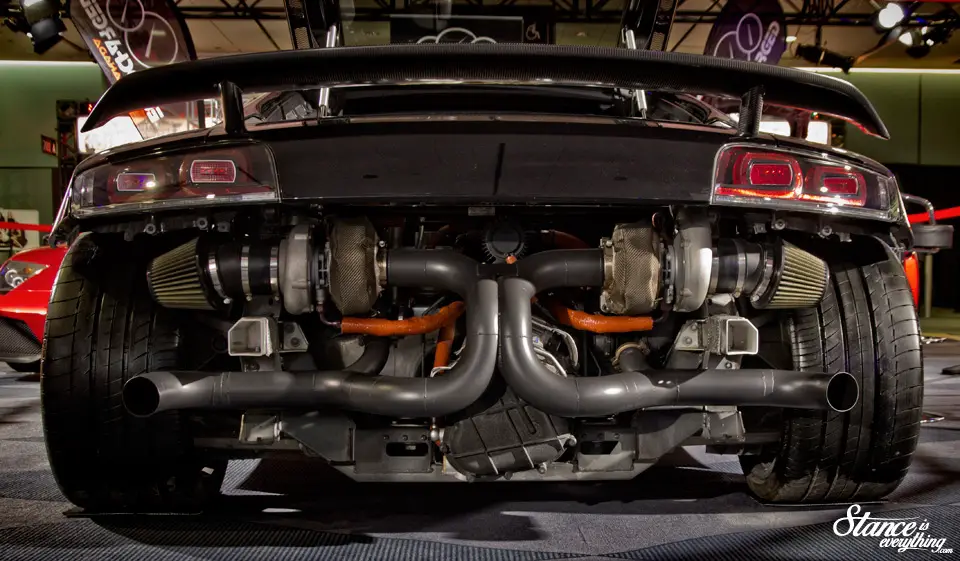 Coverage of the best rooms of the show is still to come so be sure to check back tomorrow for more from The 2016 Canadian International AutoShow.