For the past nine years Fitted Lifestyle has been the unofficial season opener for much of the tuner community here in Ontario.
But, in 2018 Import Expo and Driven leap frogged Fitted for season opening status. Personally, I was a little worried about what sort of impact those shows might have on Fitted 2018.
I've watched Fitted grow from a parking lot meet, to what it is today, and along the way their have been competitors but never two so early in the season.
The Fitted organizers of course didn't blink, instead choosing to focus on what makes their event great and not worry about the competition.
With the #fittedprep hash tag as busy as ever I got out the door early this year in time to catch many of the cars on their way into the show.
Unlike previous years where everyone rolled in practically all at once this year's rollin was a bit more staggered which allowed me to split my time between shooting the interior of the show with very little people inside, and catching cars in motion.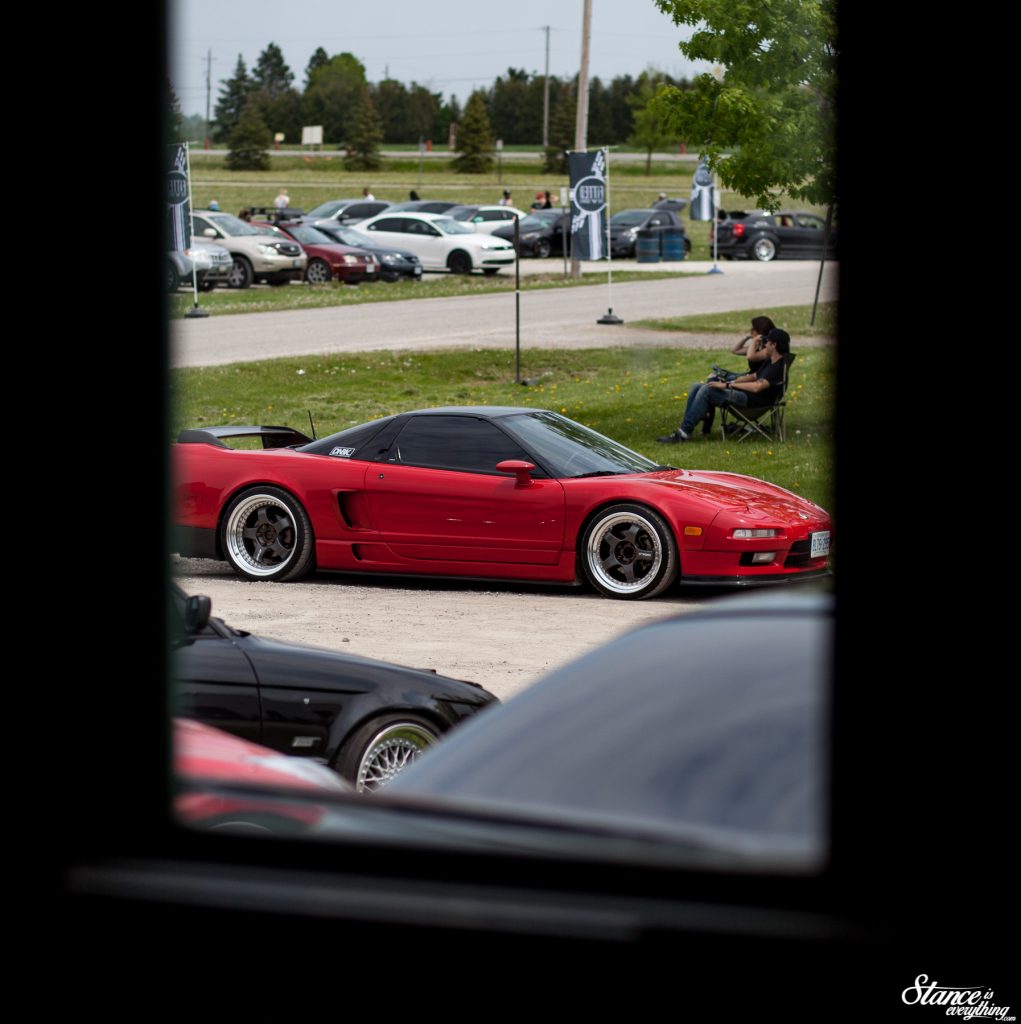 When everyone was parked up and it was time to tour the event halls, truth be told, my immediate reaction was that foot traffic wasn't the same as previous years.
However I was on "dad time" which was a little early and things started to pick up right when I left around 2pm.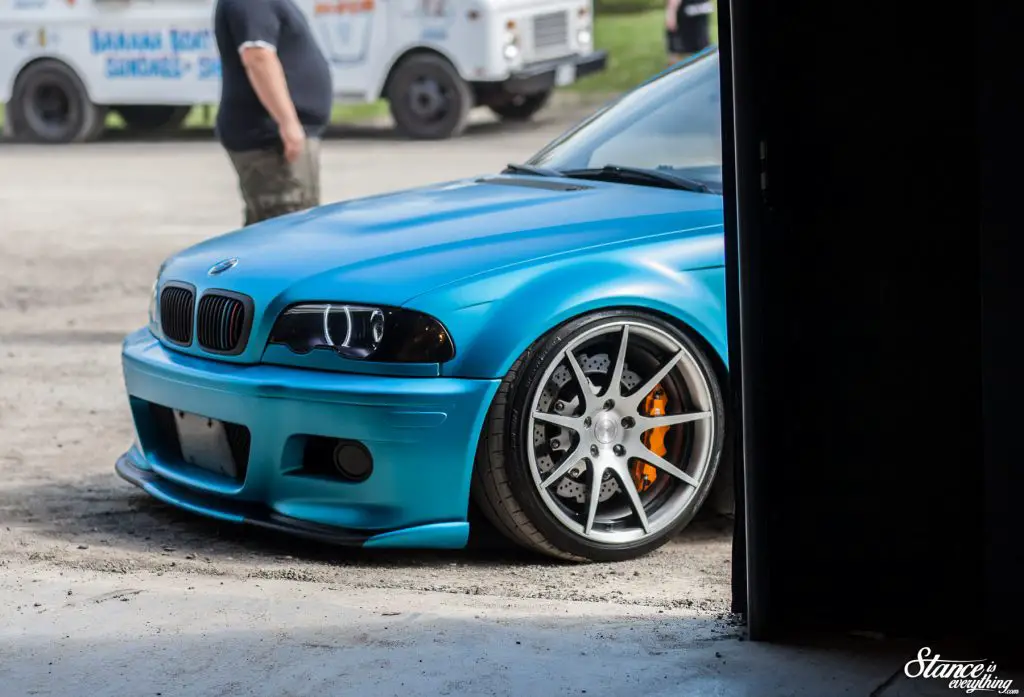 Spectator numbers aside, car quality was as great as ever and hat tip to Dave and crew for keeping that bar consistent year after year.
More importantly, great job on the staff for selecting a number of cars that have never been shown at Fitted before.
Based on feedback and attendance from previous years Fitted announced a few new award categories for 2018.
One of these categories was dedicated toward track cars, both drift and time attack, and the other two were aimed at traditional VIP and VIP style.
There's been somewhat of a changing of the guard among the local VIP community so it's nice to see Fitted embrace that by opening up an award to those who have traditional VIP platforms and those who don't.
After being put onto the game by my friend Aidan VIP is one genre I can't help but keep a close eye on.
Finally there were also awards for vintage JDM and European cars to reflect the fact that a lot of enthusiasts are starting to invest their time and money into older platforms instead of the latest and greatest.
I know given my previous lambasting of trophy hunters it might seem weird to focus on awards, but with the Fitted trophies being so unique it's worth mentioning that they are allowing more people the chance to take one home.
These are not winged angels we're talking about. They are legit bespoke items worth displaying on your fireplace mantle, should you have a mantle that is.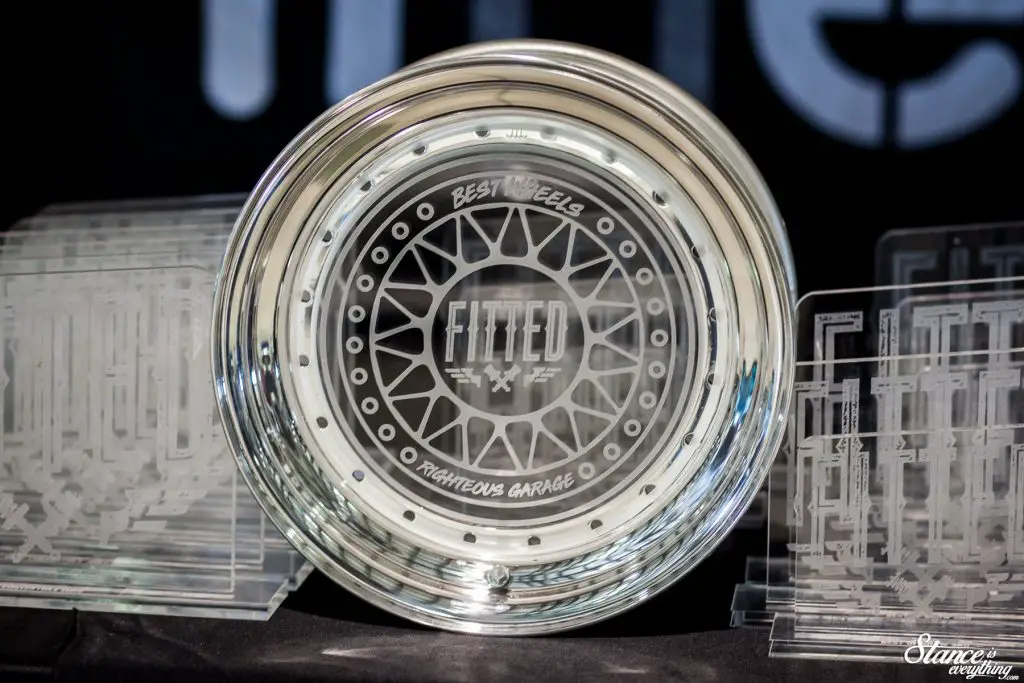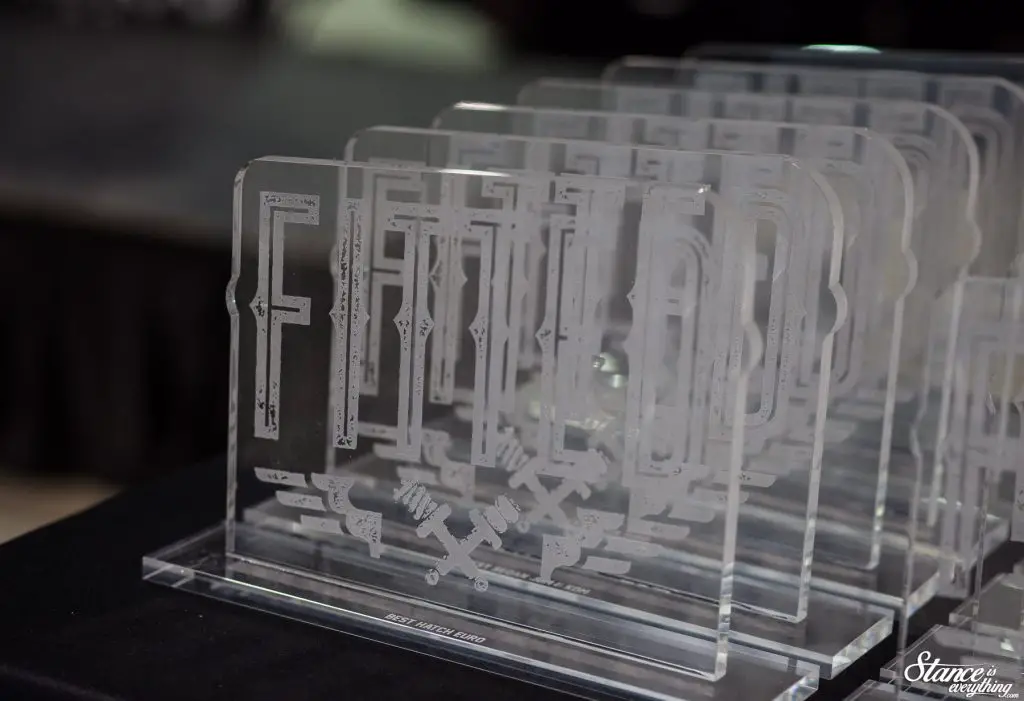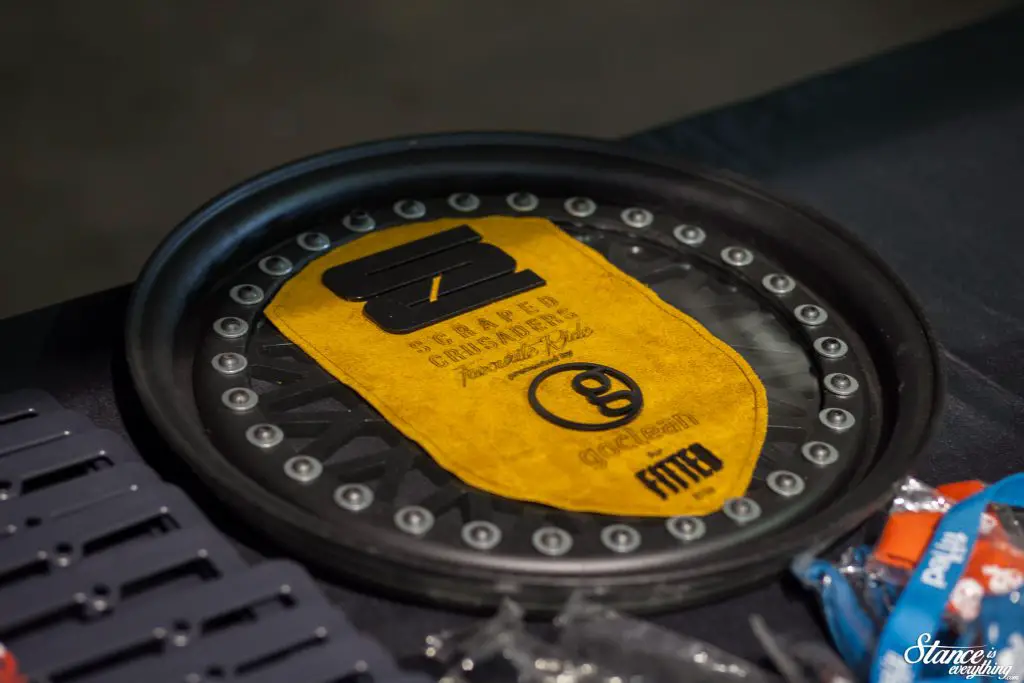 Again, it was nice to see a number of fresh builds at Fitted despite the two previous events, three if you count Motorama.
After nine years Fitted still holds clout and people are willing to wait until this show to debut their vehicle's current look.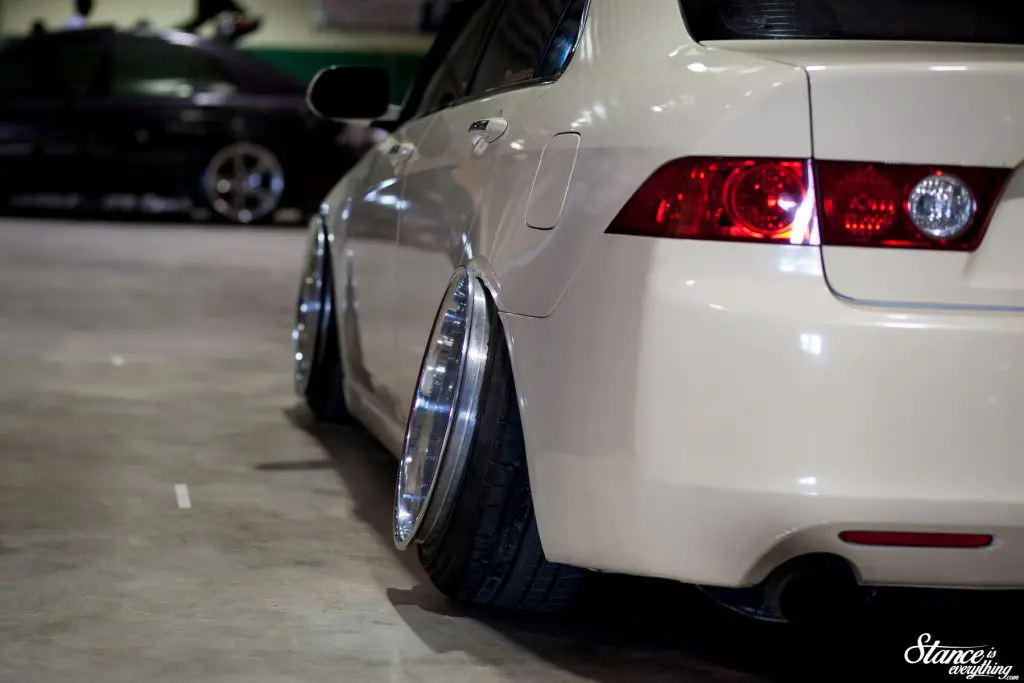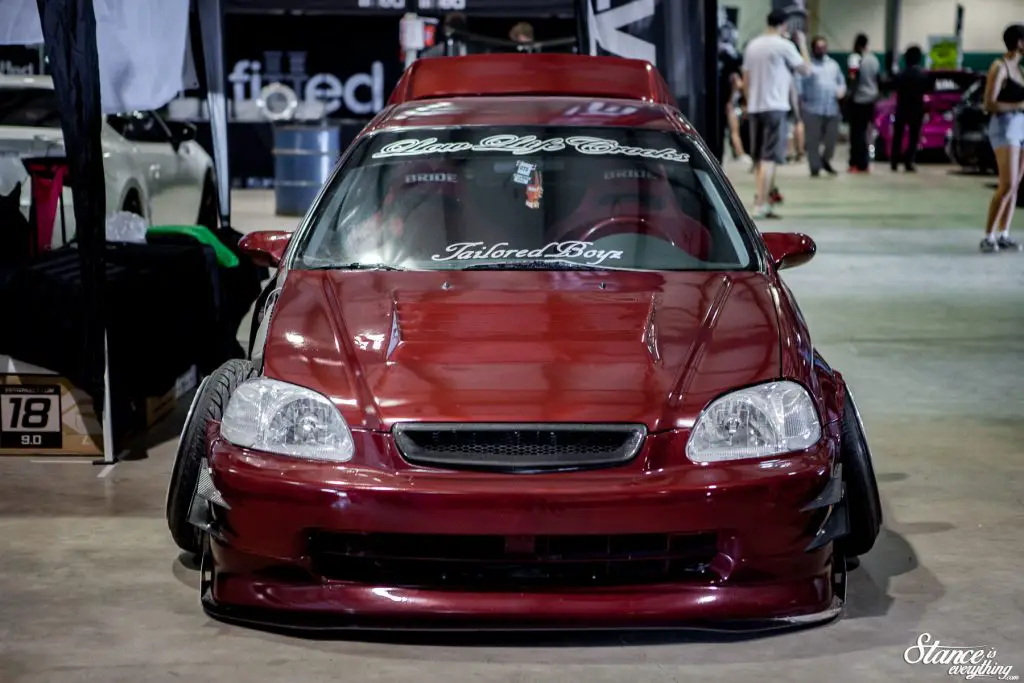 Based on the cars in attendance it seemed like people were dialing things back a little bit when it came to camber and tire stretch.
There were some extreme cars no doubt, but as far as I know no one lost their plates to local law enforcement on the way to the venue. As someone who's watch the progression its nice to see things come back to center.
I'd rather see a car make it to the show a little conservative then not make it at all.
I like pushing the limits as much as the next man, but lets not to rile up the local police department at the beginning of the season eh?
A definite highlight for me at Fitted 2018 was seeing the Dynamotorsports twin charged, v8, Celica roll into the show under its own power.
This car has been shown in various states of completion for the past four years, but now it's a fully road worth vehicle. It just might be time to reach out to the owner for a photo shoot.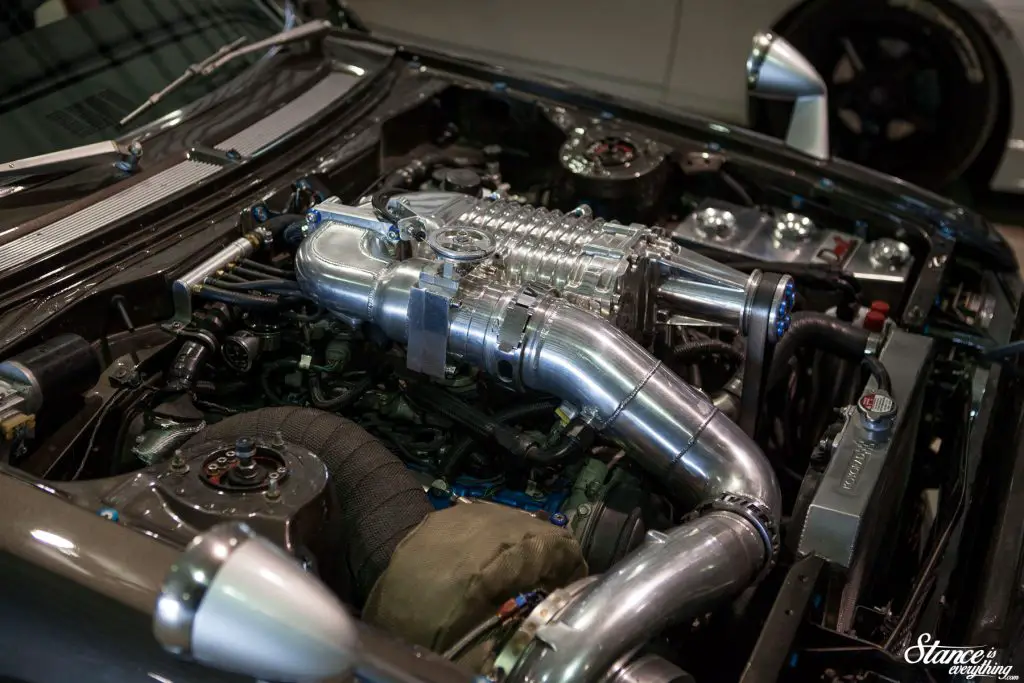 Another highlight for me was seeing this extremely clean, four door, e30 sedan sitting on Borbet Type As fit with flat caps.
I'm not sure if it was a 325is or a 325e, but, it brought back memories of my own e30. These cars are only getting rarer by the day so clean ones stand out.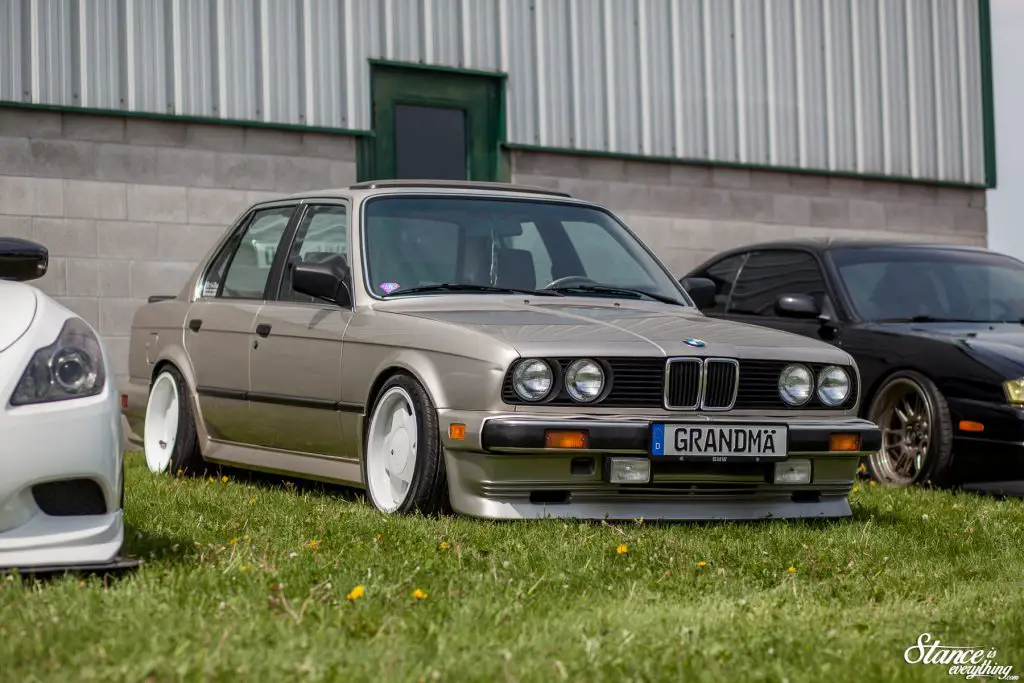 Shout out to the owner of this Camry for still whipping this car as hard as hell.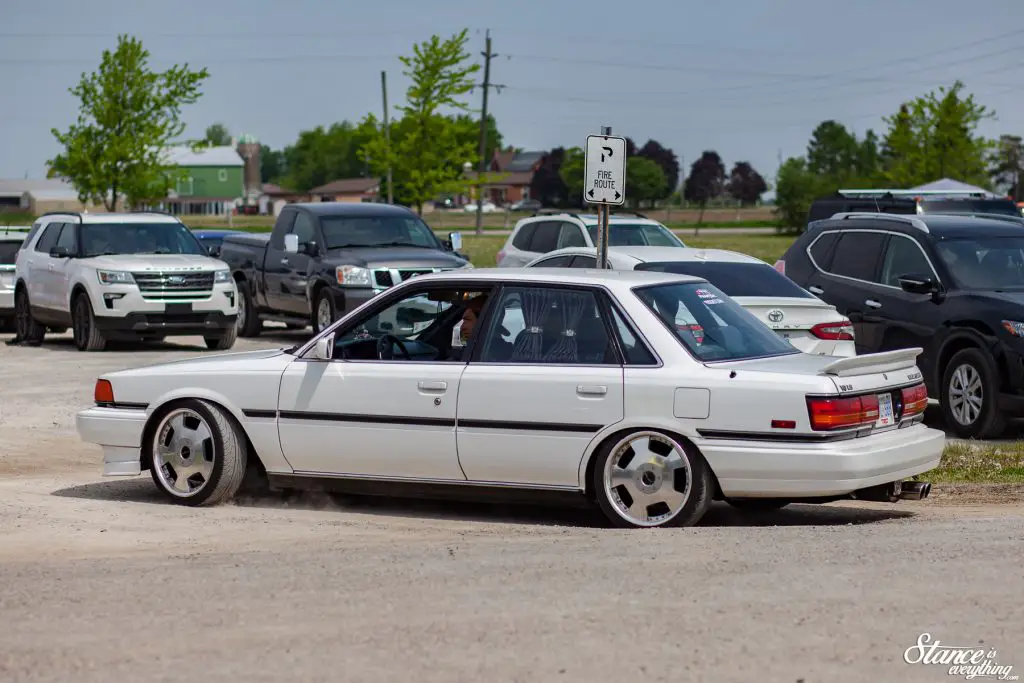 These things used to be everywhere, right up until they were not.
Next time I see the car I'll have to take a closer look at it for a crown shaped tissue holder. Those were so common that I am not entirely convinced they were not offered as a factory option.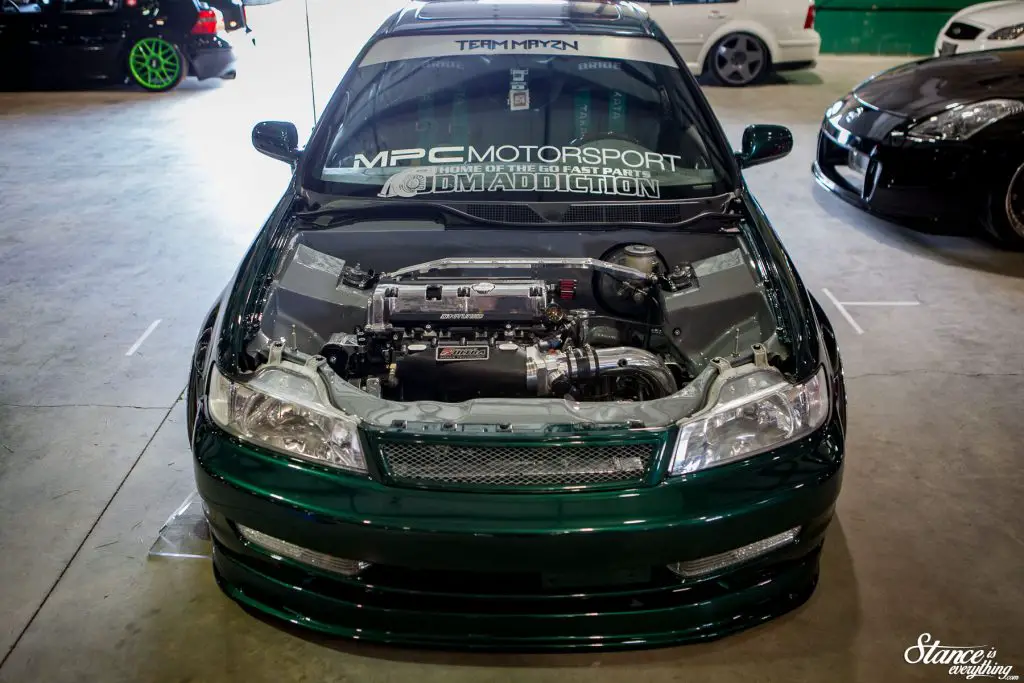 Team Mayzn president Frank's car continues it's non stop evolution. He recently pulled the motor from the engine bay to modify his strut towers for more clearance. While it was out he hit it with a fresh coat of paint and generally cleaned things up a bit.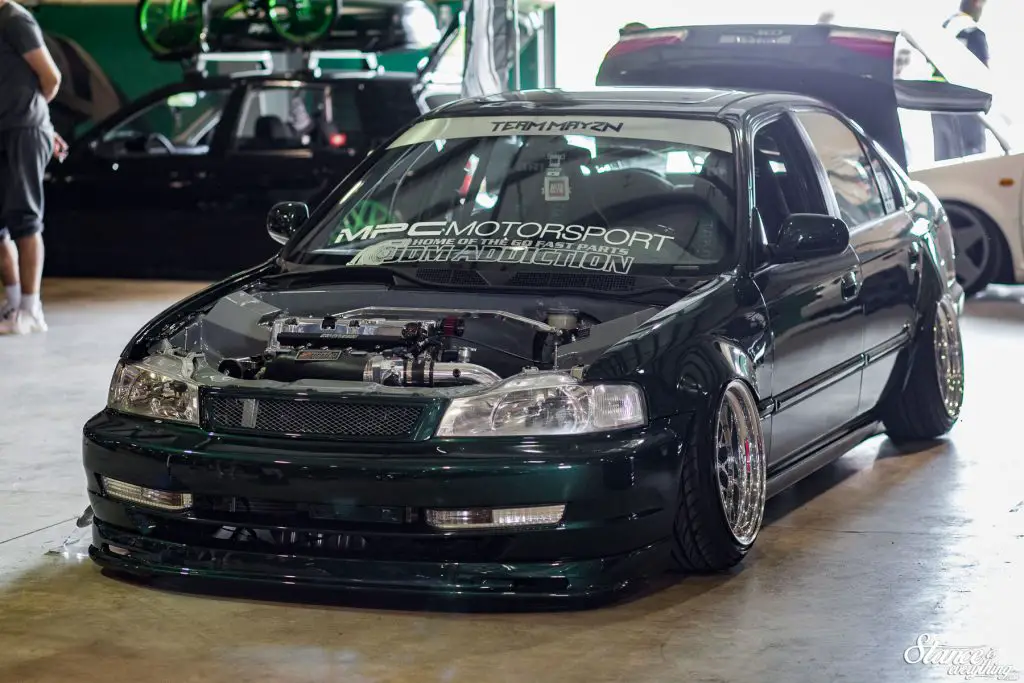 He's since yanked the motor out of the car again in order to change things once more for the next show.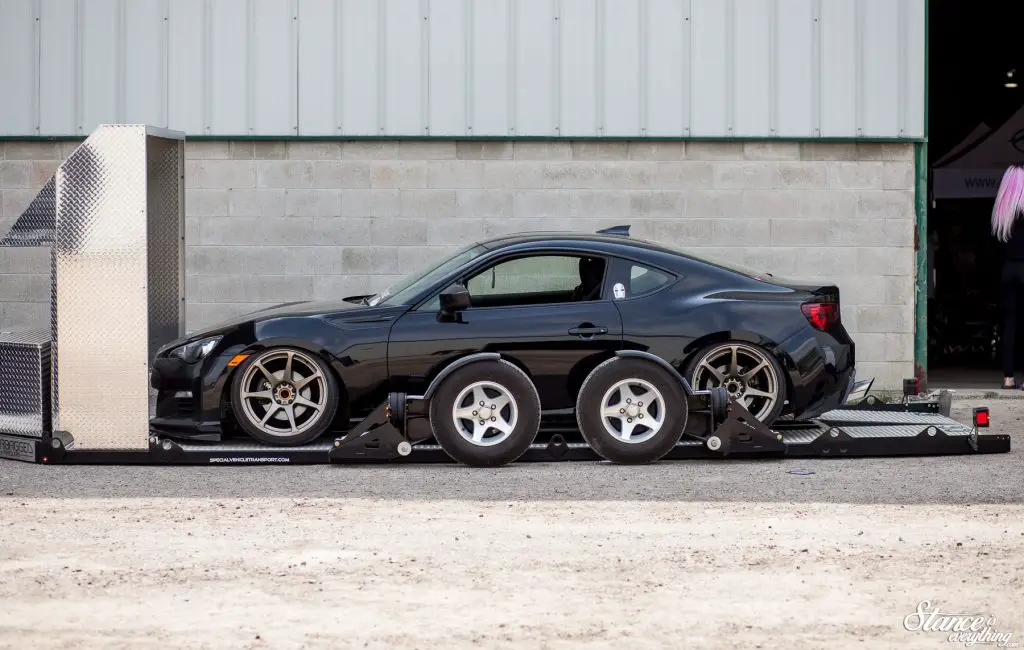 Special Vehicle Transport, aka the only tow operation in town with an Airbagged trailer has been showing up to all of the events lately.
Being one of very few tow operations not to put up a fuss about towing a low car, Fitted really is marketed towards his target audience.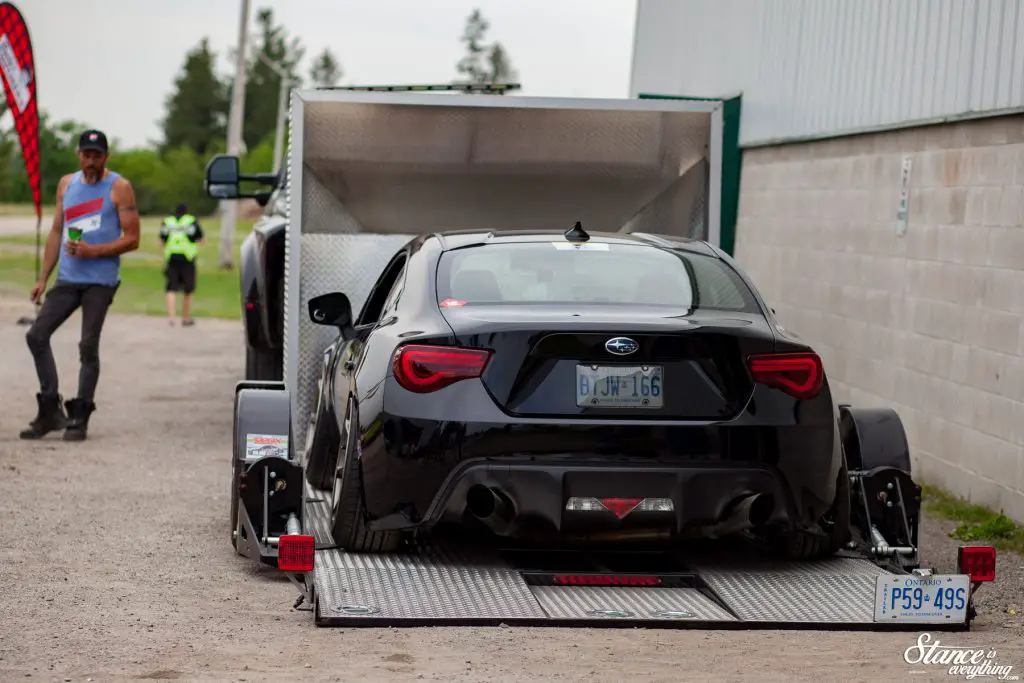 I might have to give him a ring when it's time to take the cab of Project Why Wait off to the body shop because getting it on an off a normal deck trailer isn't the most fun thing to do.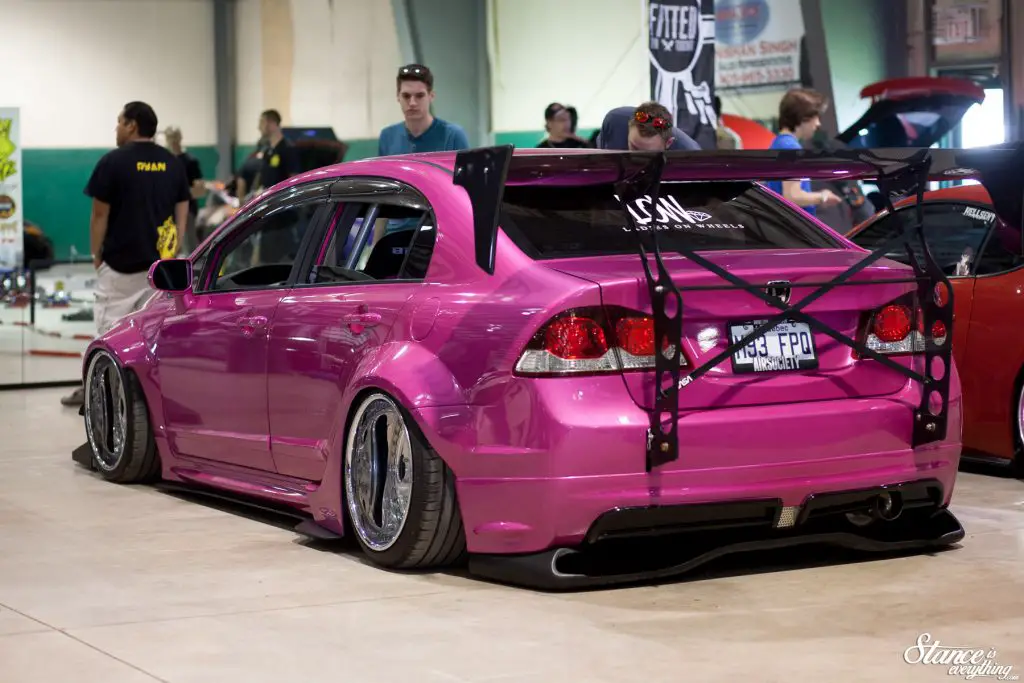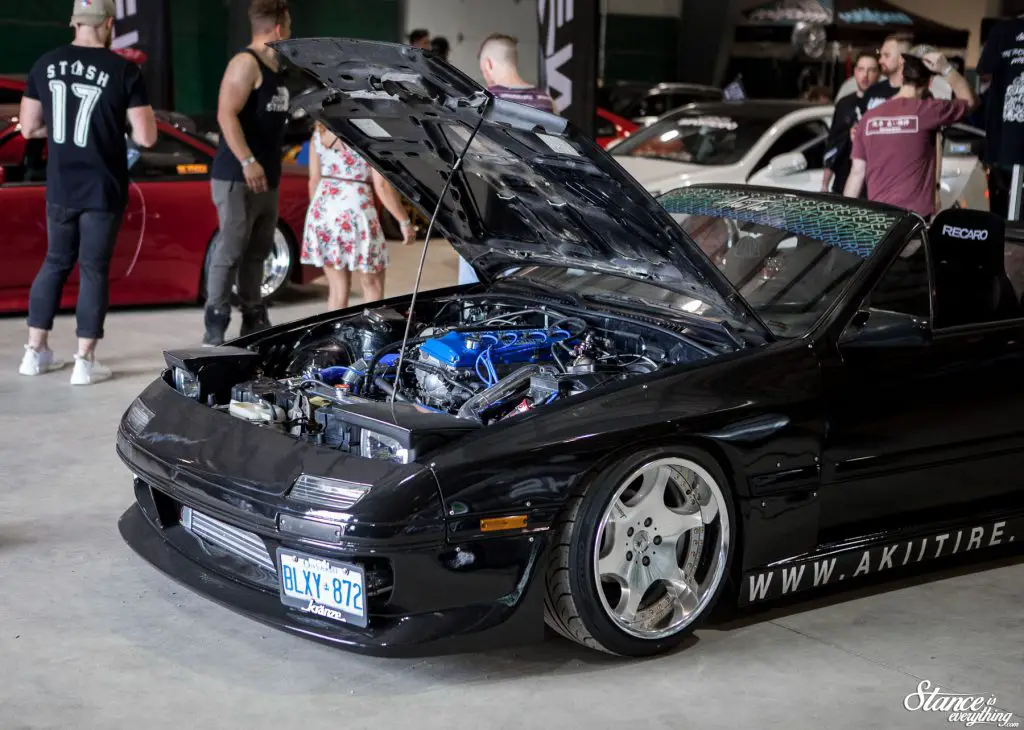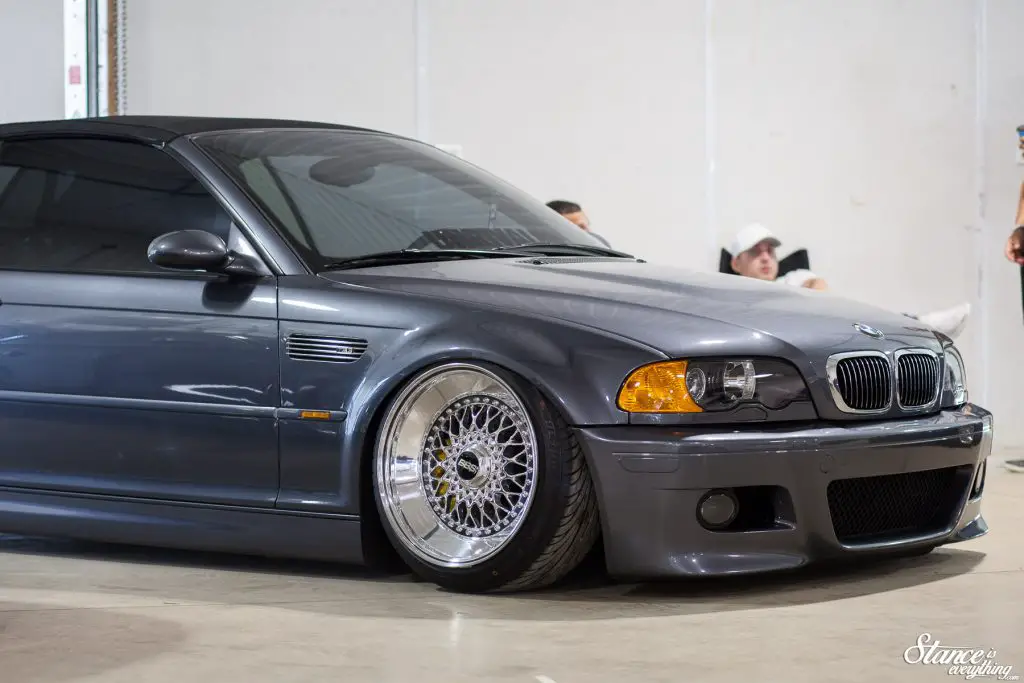 All said and done Fitted 2018 was an enjoyable show, but I am curious to see what kind of stops get pulled out for next years show.
It is the tenth anniversary after all and I imagine the organizers have a few things up their sleeves to make it something special.
If you'd like to see more coverage from Fitted Lifestyle 2018 head over to Speedhunters and give my most recent article a read, it went live yesterday and it's my first post as an official contributor!