Driven is a long running car show series that up until 2018 hadn't ventured into Toronto. Instead they hosted successful events in Vancouver, Calgary, Edmonton, Winnipeg and Saskatoon.
This year however they decided the time was right to bring the event to Toronto. They did so with the help of local Ontario OG Neal Woon Fat of TBA apparel. Neal and Driven rolled into town with a bang flying in RWB's Nakai from Japan.
Along with Mr. RWB himself came all of the builds he's done in Ontario to date.
I've already penned a piece about the curious case of Raugh Welt Begriff, so I'm not going to delve too much into the man, the myth, or the legend here.
I will say it was cool to see multiple RWB builds at the same venue, so close to home.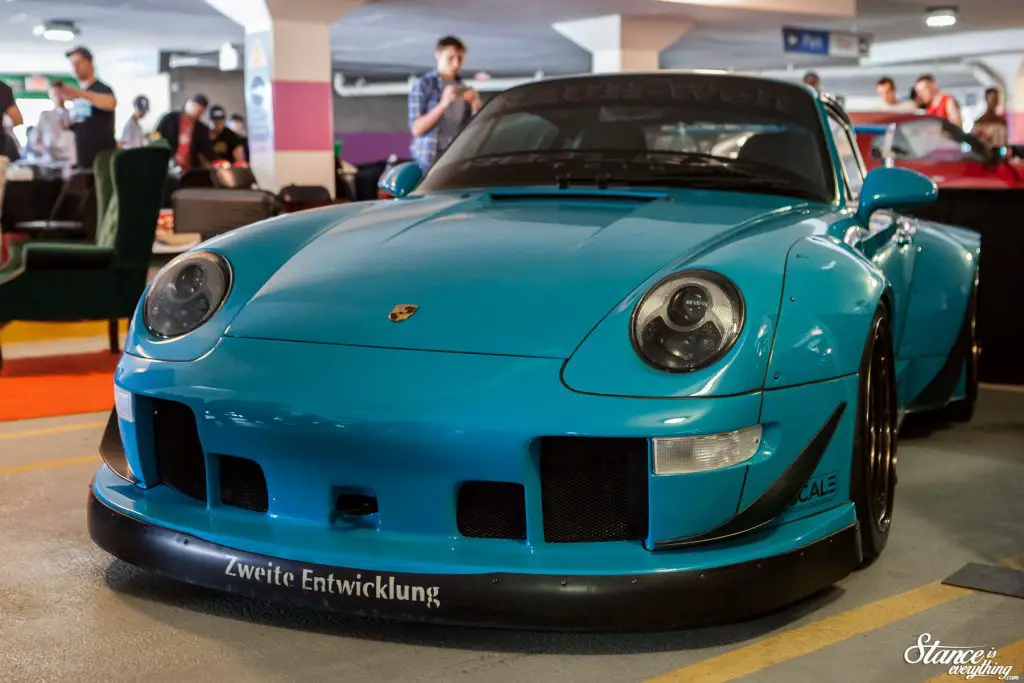 Long lines however are not for me, and I'd already waited in a super long one to find parking  –partially open mall parking garage, weekend, you do the math– so I didn't spend too much time anywhere near the autograph signing area.
Instead I cruised around the two sectioned off levels of the parking garage checking out who showed up to this event.
The turnout and variety of the cars that were approved was really quite good and generally I have no complaints in that regard.
Usually the shops of Don Mills parking lot is filled with mini vans and the like, so there has likely never been this many cool cars ever housed within the parking structure.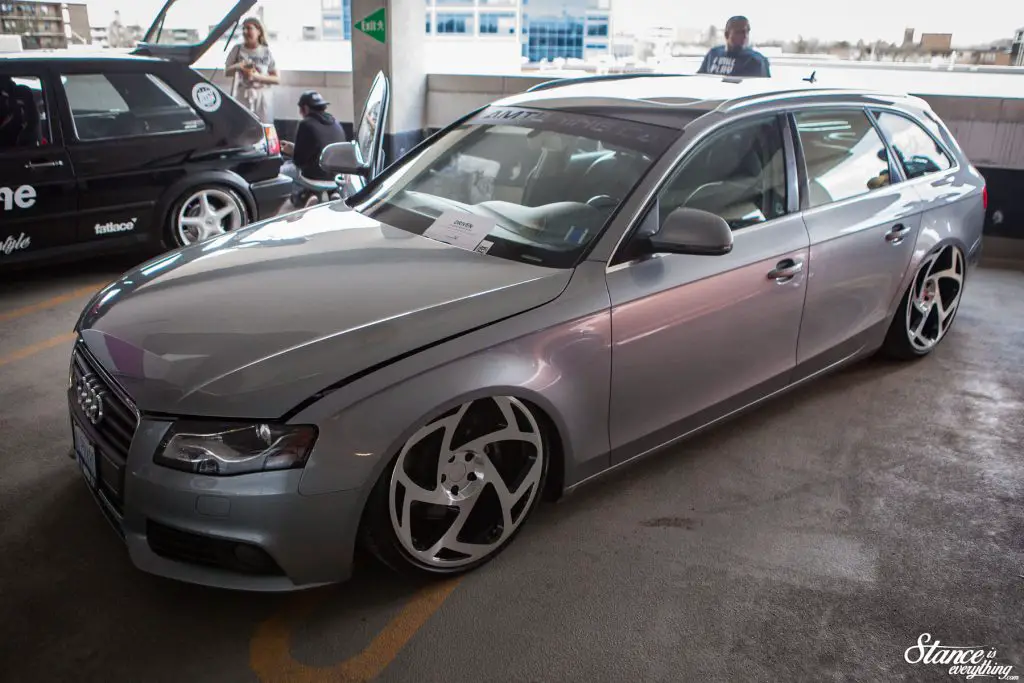 One of the first builds to catch my eye, or rather my ear, was this Audi A4 Avant. Though the hood of the car is closed in this pic I can confirm that there is an S4 engine and transmission in the car.
I think it might be one of the first of its kind to have such a motor installed.
There is also an absolute metric ton worth of audio installed into the car. Saying this car is loud would be an understatement. It's louder than loud.
When the owner had the system playing at partial volume it could be heard from quite literally anywhere in the venue.
Mazda guys, take a look at this FC, like it? You should, it's a great looking street and track ready build by Jon Lee at Akii Tire.
The last time I saw the car it was sitting in his shop hood up and non operational due to a blown head gasket.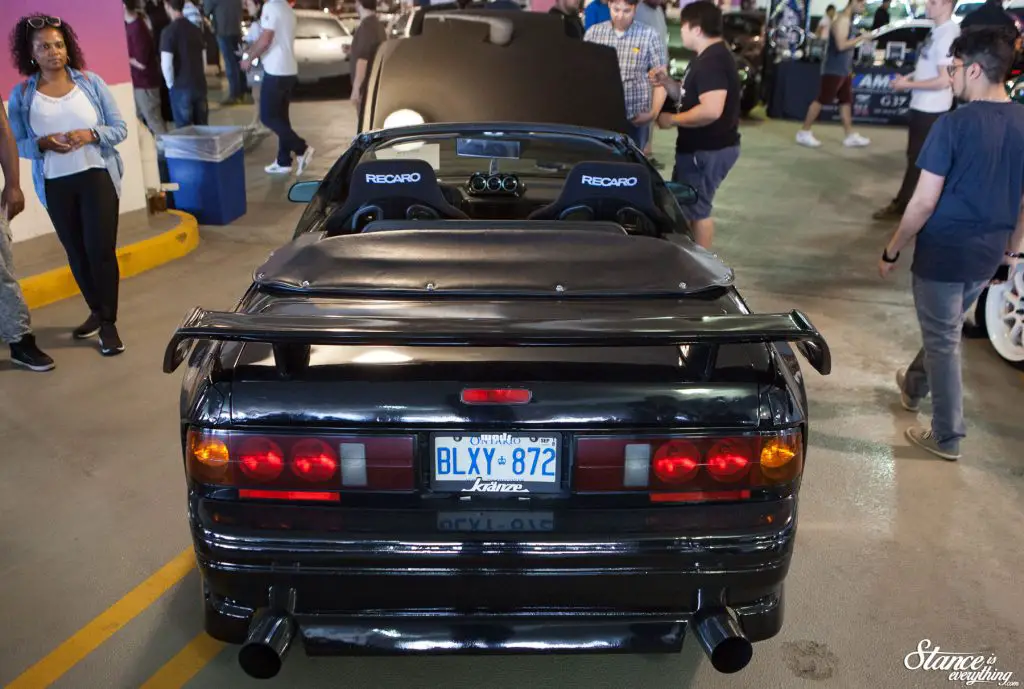 No, I didn't mistype I said, and I mean, headgasket as there's no rotary to be found in this Mazda.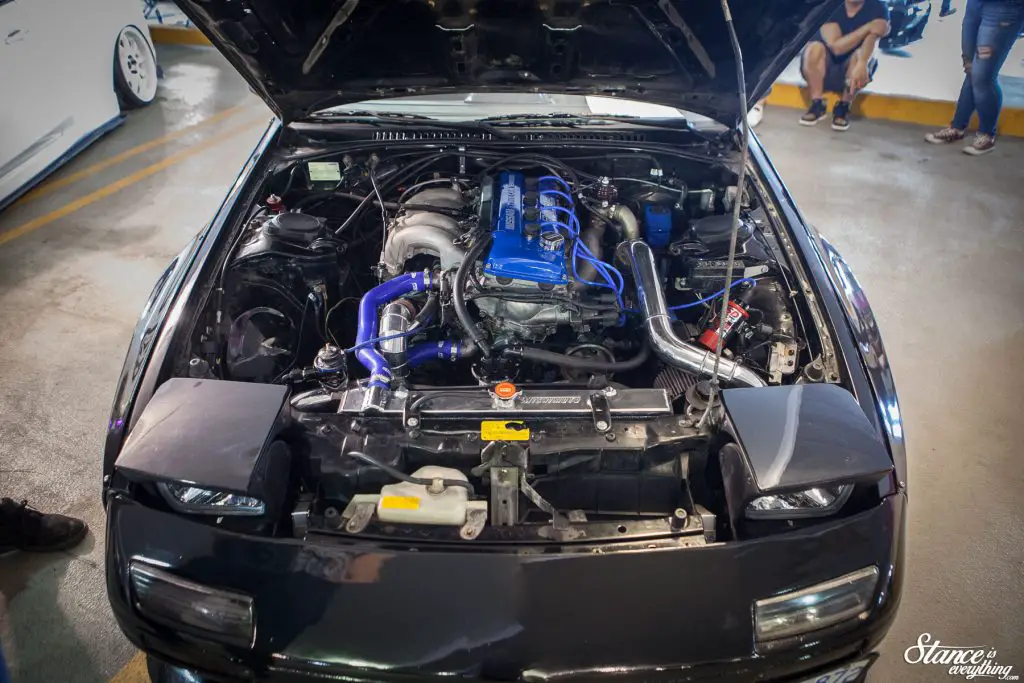 The replacement motor is, curiously enough, a Nissan motor.
It's not an sr20 however, no that would be too simple. Instead a turbo KA has been bolted in.
This motor was chosen for its availability and low-cost.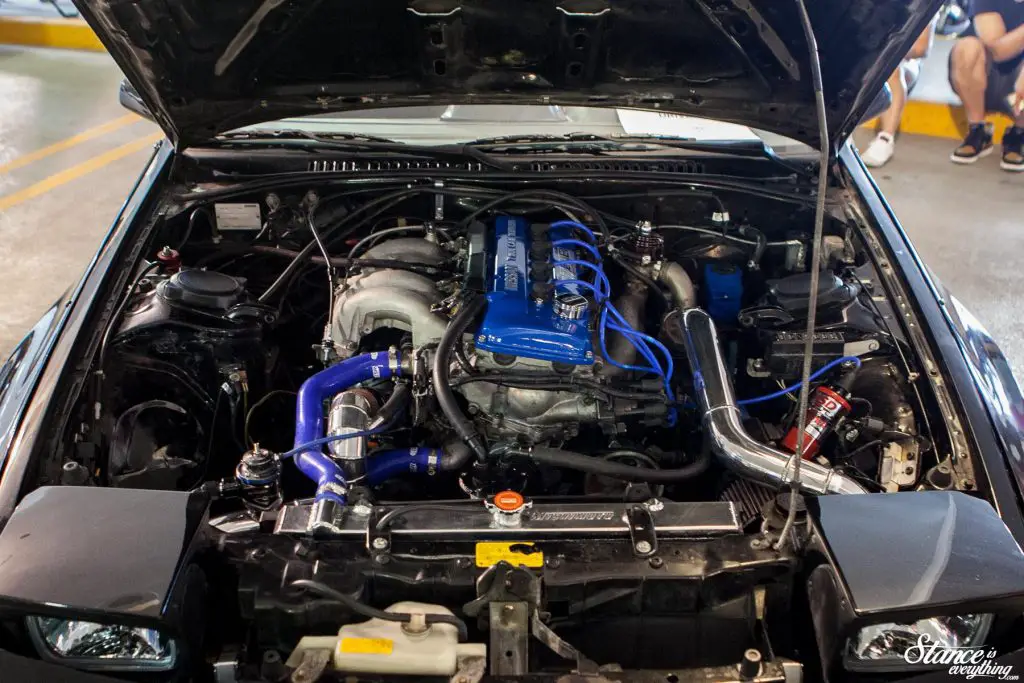 Purists probably hate it, but as someone who loves his fair share of odd motor swaps, I absolutely love it.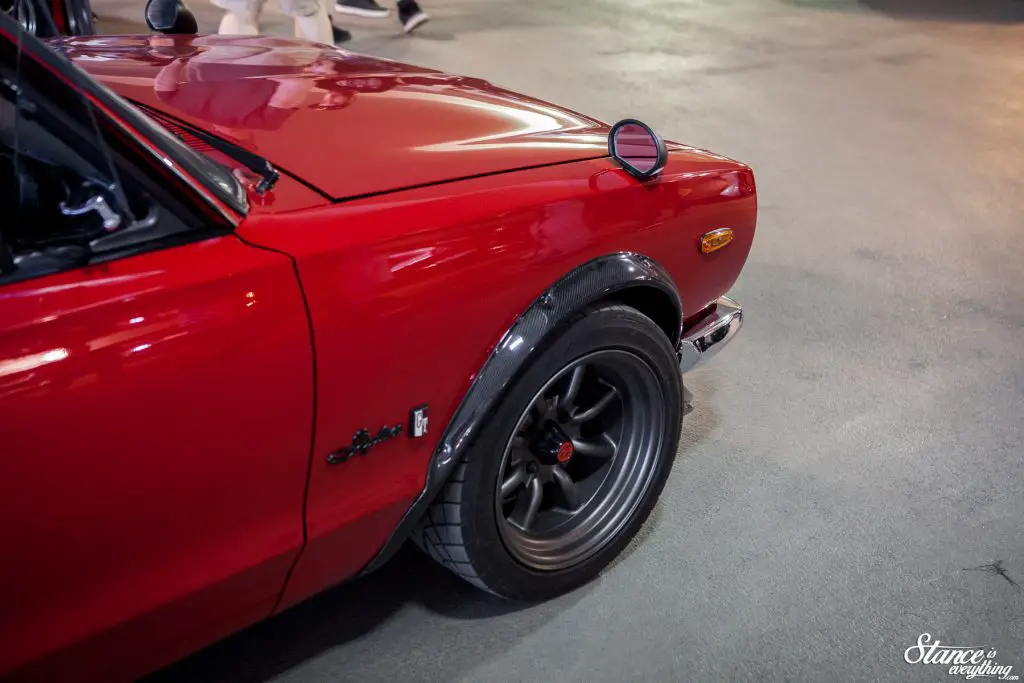 Walking through the indoor portion of the show, one car was quite literally stealing the spotlight; this phenomenally restored Hakousoka Skyline.
My memory isn't quite what it was, but I'm pretty sure this is the only one I've seen in Ontario. Period.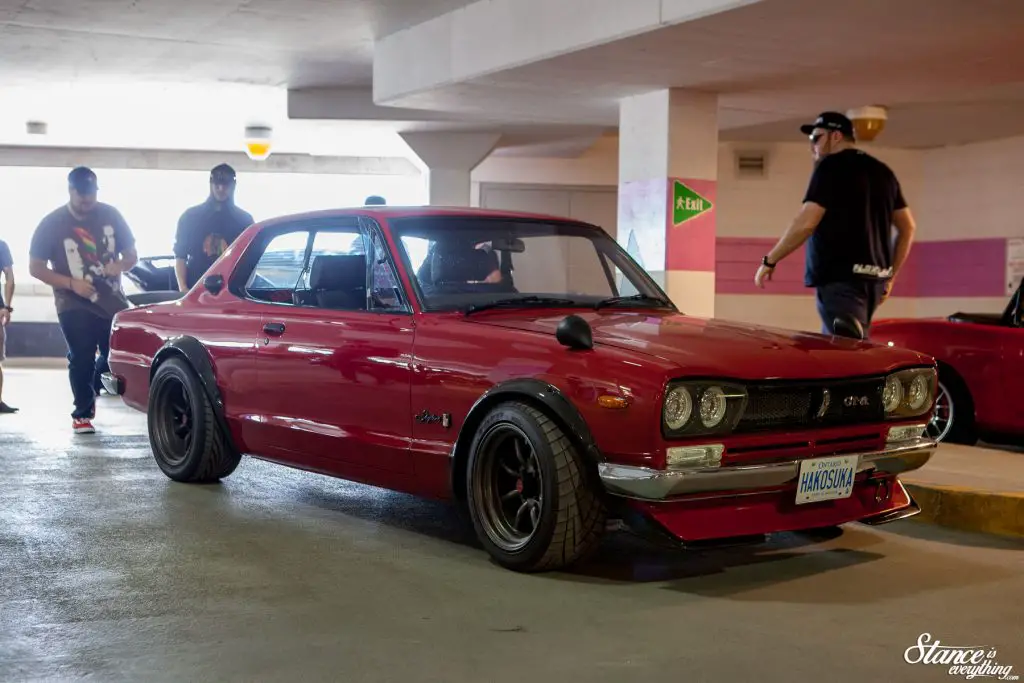 Where it was parked wasn't the best for photos, but I did what I could knowing that the car was from Windsor Ontario.
Windsor is one of the more south-western parts of the province, and not an area I travel to often.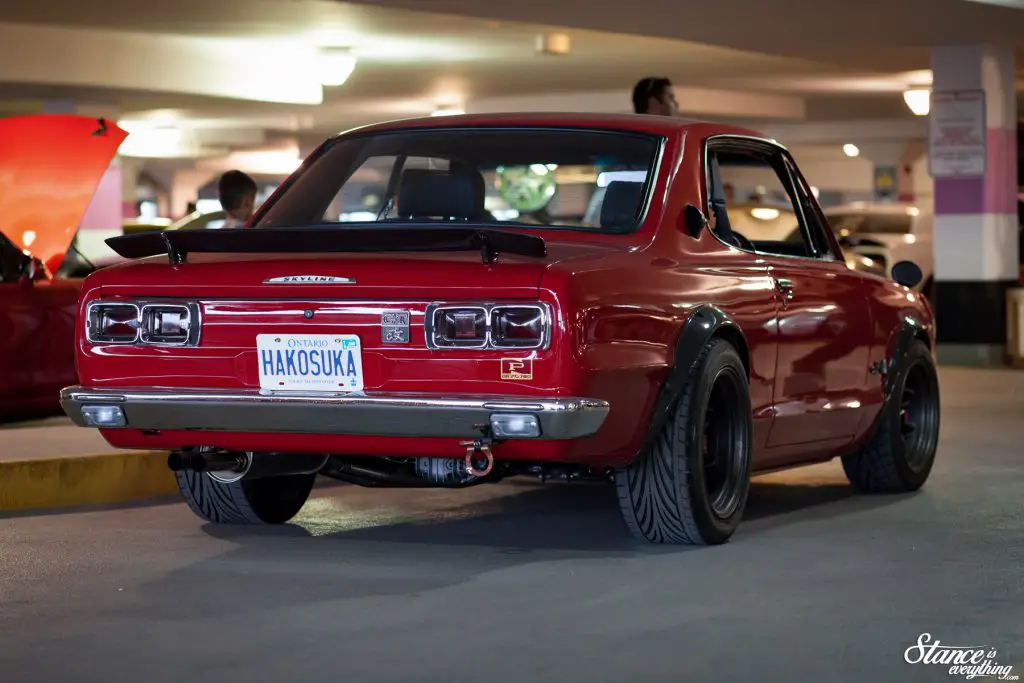 The car was the subject of a lengthy restoration (documented here on the owner's Instagram) and 2018 marks its first year back out on the streets.
All the hard work the owner put in paid off in spades because the car looked incredible.
Having enough of fighting with the sun optimal lighting conditions of the lower levels, I made my way to the roof of the parking garage where I was again greeted with an eclectic group of cars.
Farid's IS300 is no stranger to the show scene, having been to all the major Toronto events over the past few years.
For 2018 he's debuted the car with a freshly swapped 2JZ-GTE motor.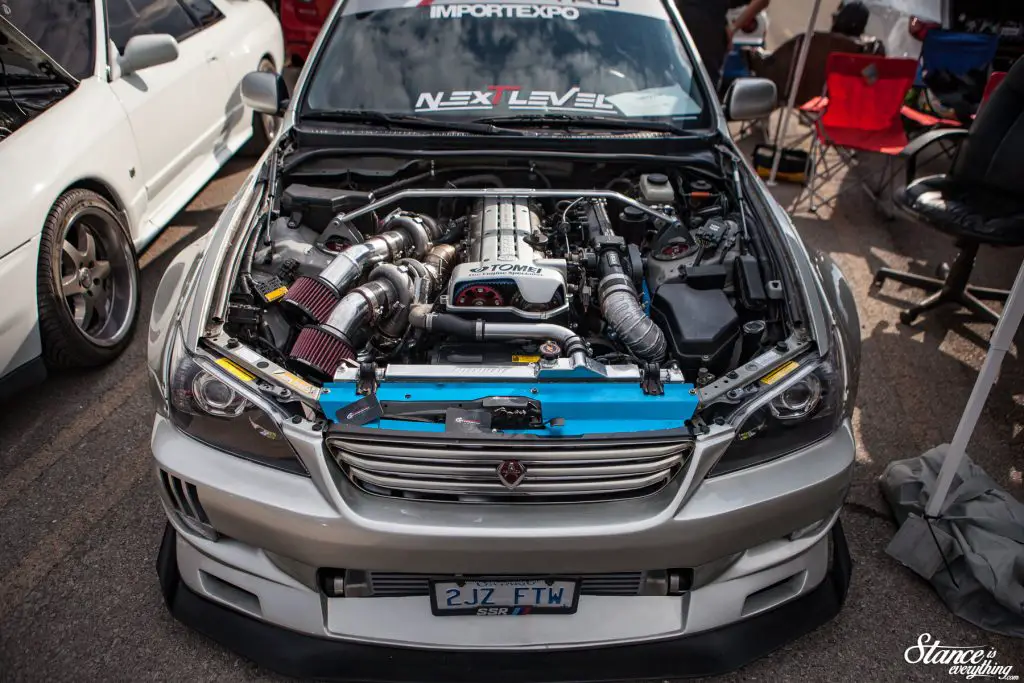 Unlike most 2JZ swaps this car is still twin turbo. Honestly, as much as I love seeing a big single turbo, the twins, give this car a unique touch.
Boost Theory (a shop that opened in 2012) did a lot of the heavy lifting on this build and I'm told it's going to crank over and hit the dyno very soon.
Another car with swapped 2JZ under the hood was this incredibly clean s14. This car was under the knife for a while but hit the streets late last year.
Driven marked the car's debut with its new motor set up.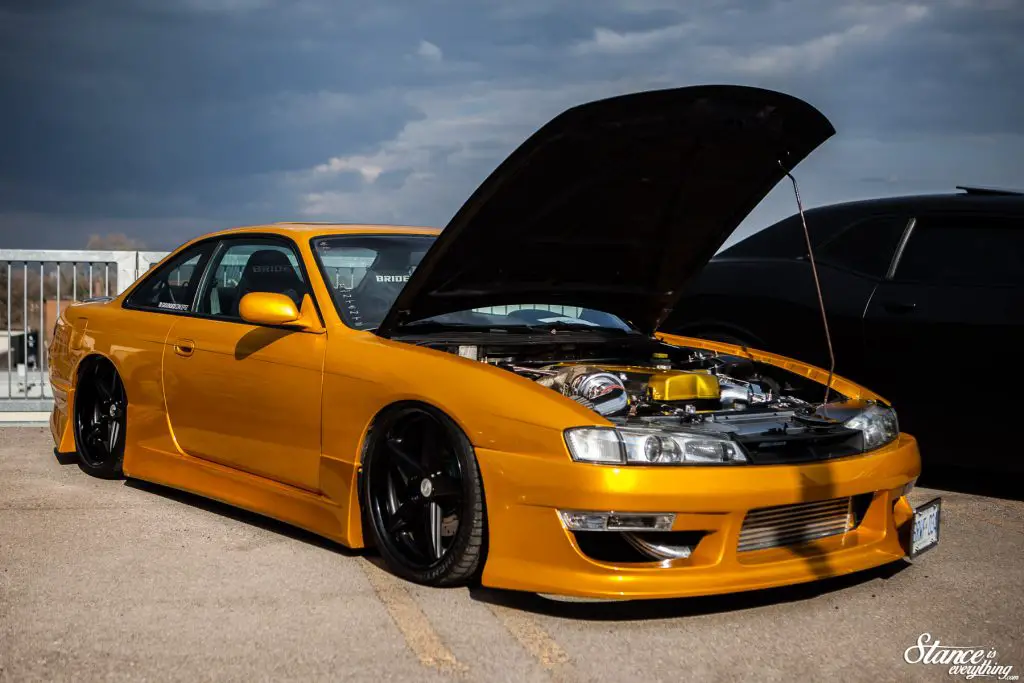 The Nissan is sitting on Air Lift Performance suspension that allows it to tuck Work/Vossen collaboration wheels.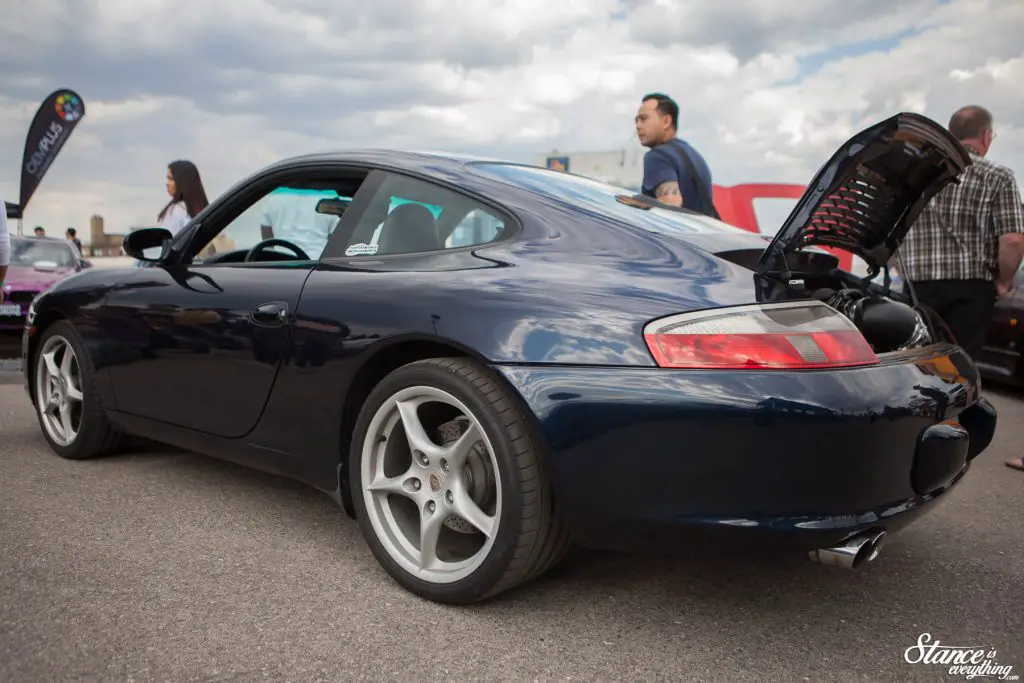 The sharp-eyed among you have probably already guessed what's going on with this car, but for those of you who may not have noticed the interesting intake pipe routing, this Porsche isn't so Porsche powered anymore.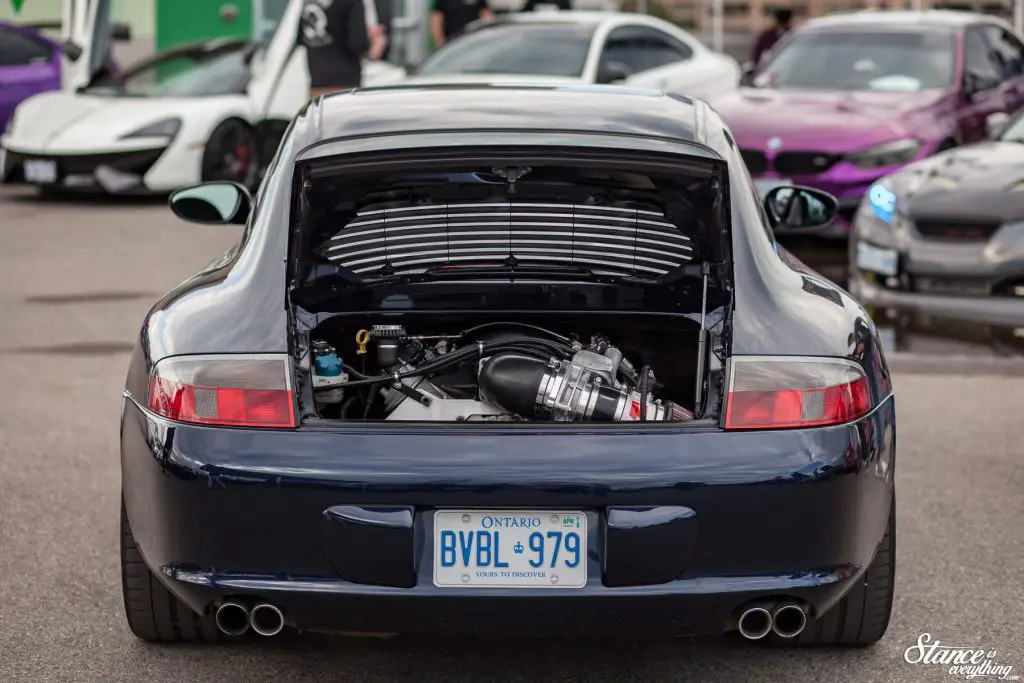 Yep, that's an LS, stuffed in an otherwise stock appearing 996. I imagine this car is an absolutely blast to drive, and more deserving of the title sleeper than half the cars on Netflix's Fastest car show. But I digress…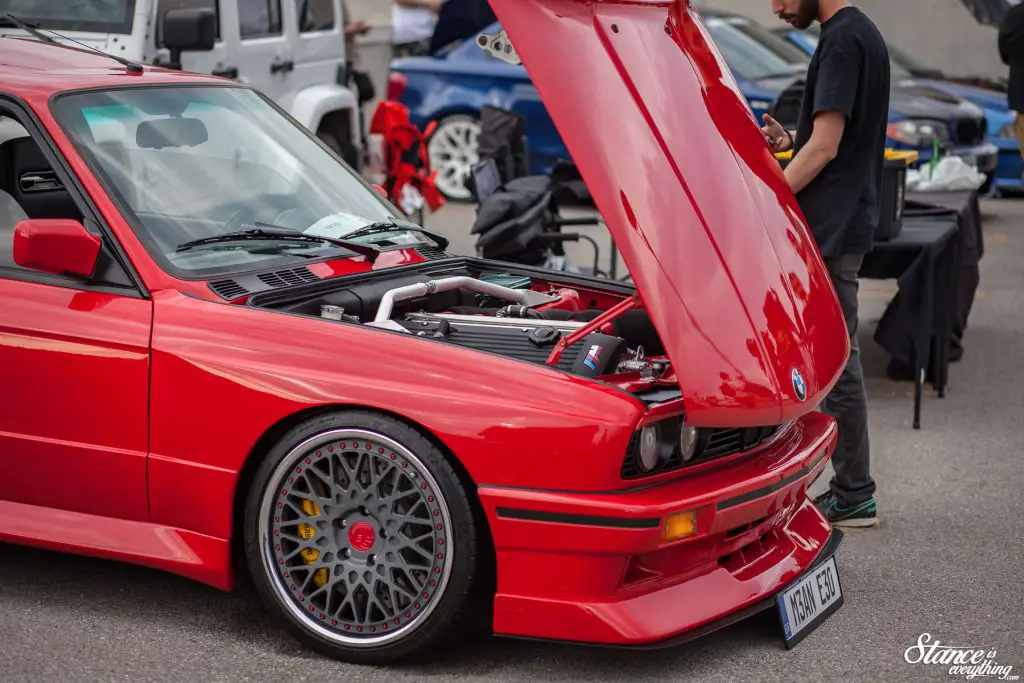 This e30 looks like a hoot to drive too. In addition to aesthetic modifications the temperamental, stock, s14 has been removed and an s54 put in its place.
The final upper deck car I'd like to showcase is the TE27 Wagon built by Mike at GT custom exhaust. He built this car for a new upcoming Toronto drift series known as Drift Jam.
Because it was parked in the Drift Jam booth, and had quite a crowd around it, I wasn't able to get the greatest shots of the car but I'll make up for that later in the season I'm sure.
I did however get photos of the most important bits; the business in the front, which is an authentic Beams 3SGE motor.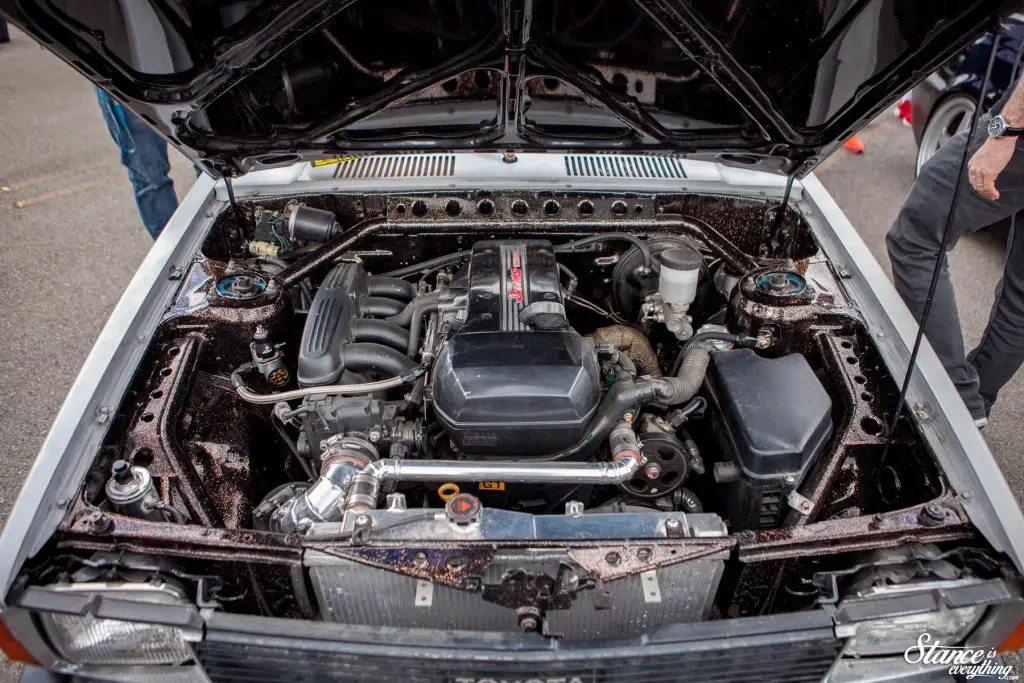 And the party in the rear, a functional cage, and coil over set up that Mike put inside the cars rusty exterior.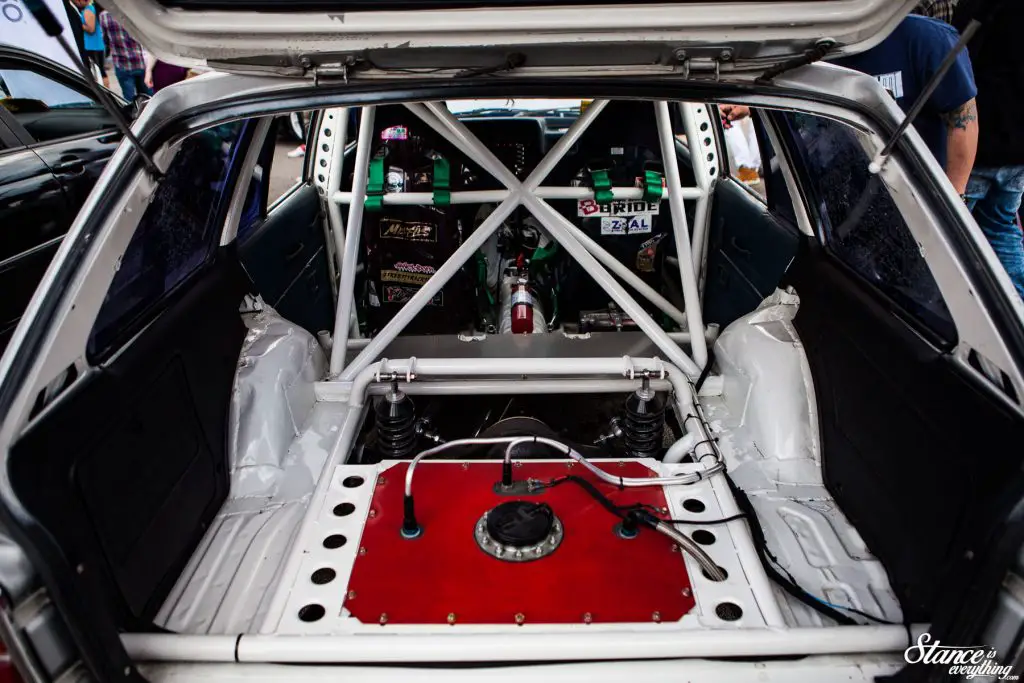 The Driven Show might have a few logistical items to work out for their next venture, but for an ambitious first year event they did pretty well.
It will be interesting to see if they retain this venue but only time will tell. Hopefully they stick around and Ontario has another show option to attend.
Until there here's a few more pictures from 2018.