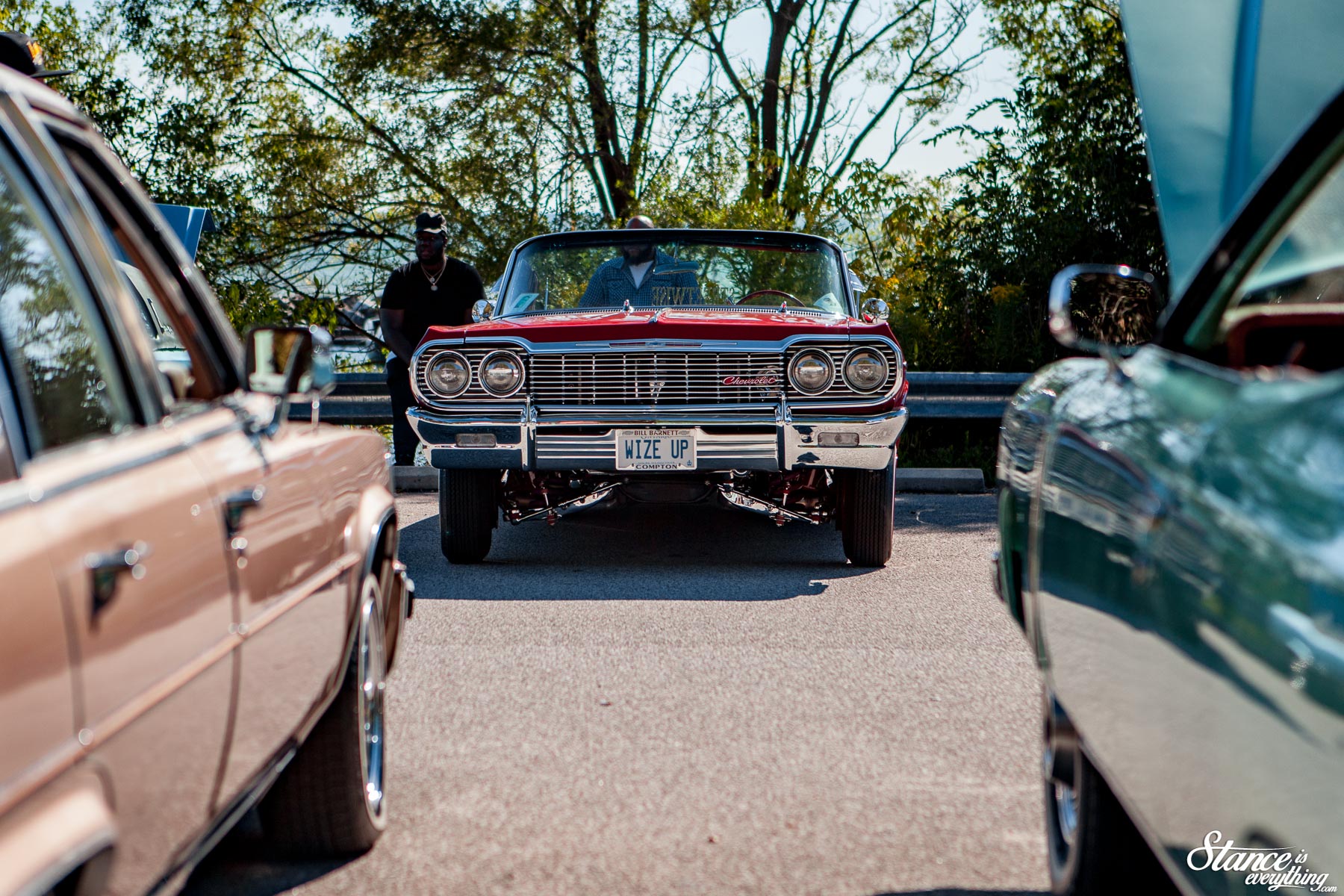 It's Saturday morning, I don't particularly have much to do and my son doesn't have a BMX race to go to. Summer might be slipping away, but on this particular day the weather was perfect.
Hot enough to be enjoyable, but not so hot that air conditioning is required. On a day such as this what else would I do but check out a car show?
Or perhaps maybe two?
Ash has been racing his bike a lot this year which has meant we've missed every lowrider show thus far.
I was worried Ash wouldn't get to see a single "up down" car in 2019, but thankfully Rollerz Only likes to host their BBQ late in the summer and as I said before, we were both free.
This was my first Rollerz Only shindig, but, like every other Lowrider BBQ I've been to the three most important things remained great; the music, the food, and the cars.
The only downside to this venue, perhaps, was the space. It was pretty tight quarters, but you know how it is, get in where you fit in.
The two Cadillacs above were a treat to see, and I actually ran into them a second time later that day at the second show we ended up going to.
But we'll get to that in just a second, first there's a few more lowriders to let shine.
The Lowrider community in Ontario never ceases to impress me, even essentially eight years on from when I first discovered it.
Builds that have been "finished" for years still look stunning, and the new cars on the block have only raised the bar.
I'd really love to attend a lowrider event stateside and see how Canada stacks up in comparison.
After firing a few more shots at the Rollerz BBQ Ash and I headed about fifteen minutes down the road to the Road Agents Fourth Annual Car show.
The event was winding down when I arrived but there were still a number of pretty cool builds around. Including the 2.0T swapped MK1 above and below this text.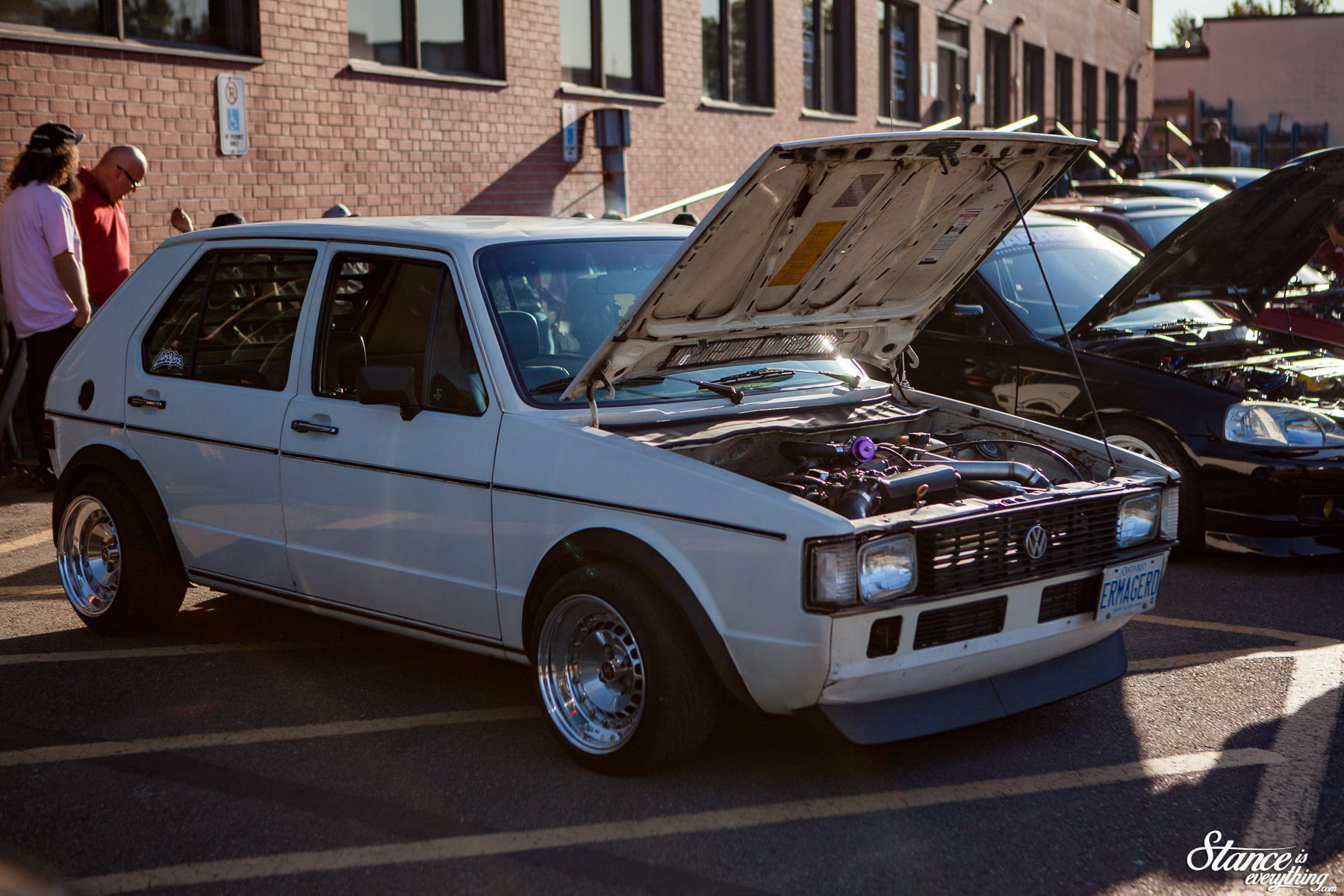 I also couldn't help take a picture of this super clean Golf. Having not been to any Euro-centric shows this year I hadn't seen many Golfs in 2019.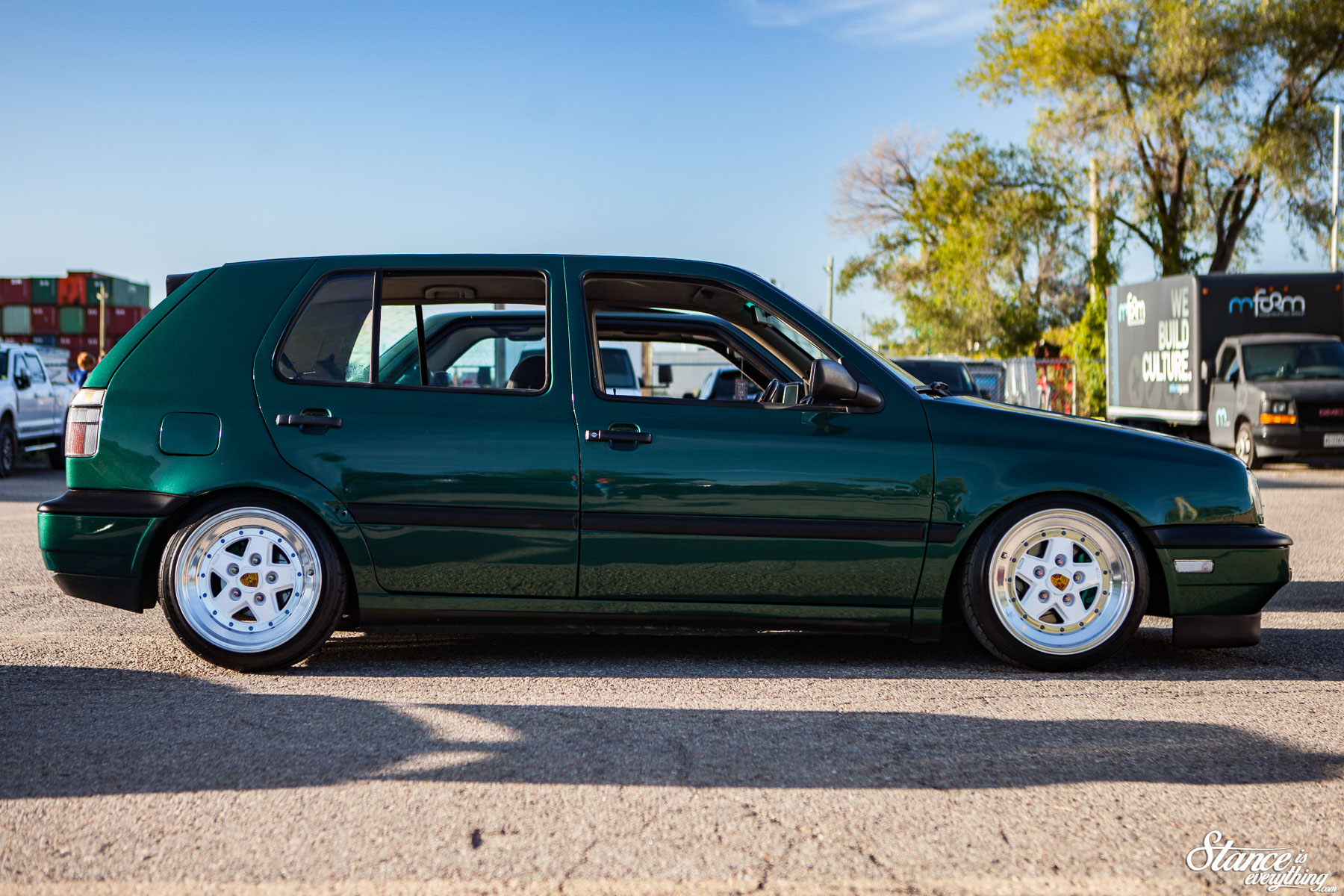 Beside the Golf was Alan's absolutely beautiful S52 swapped E30. Alan has had this car for close to, if not, two decades and he's done a tremendous job with it. If you want to learn a little bit more about this car I wrote a feature on it for Speedhunters a few months ago.
That's all for this little Saturday romp, but here's a couple more photos.