In 2012 Import Expo held a solitary event in Toronto before taking their show across the border into the United States for five years. 2017 marked their homecoming hosting an event at the Toronto Exhibition center late fall.
After dipping their toe back in the Toronto waters, and not having it bit off, they've jumped both feet in for 2018. The 2018 Import Expo Toronto schedule includes three events, mid summer track event, an October season closer and the early spring season opener covered today.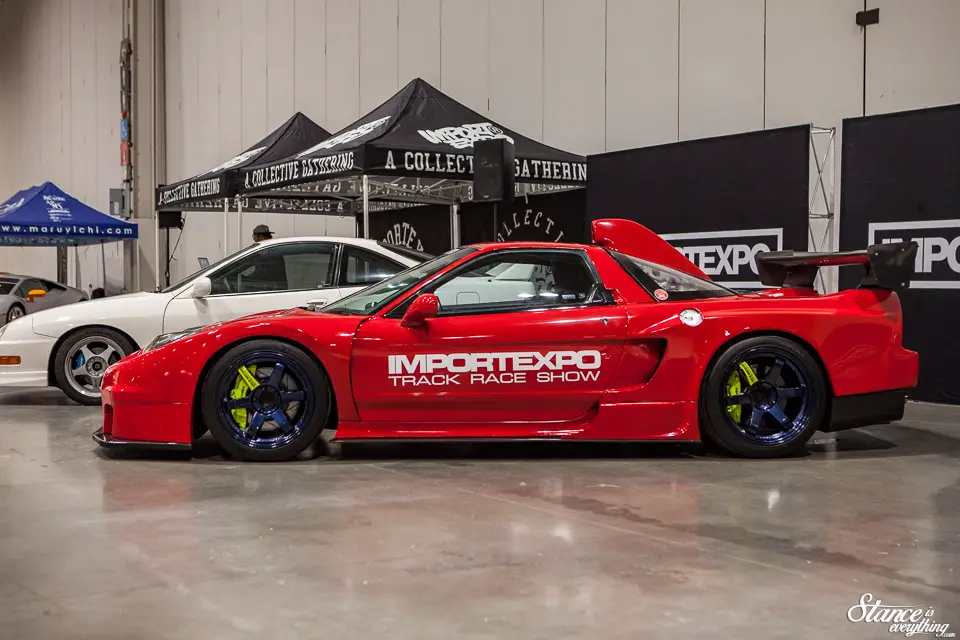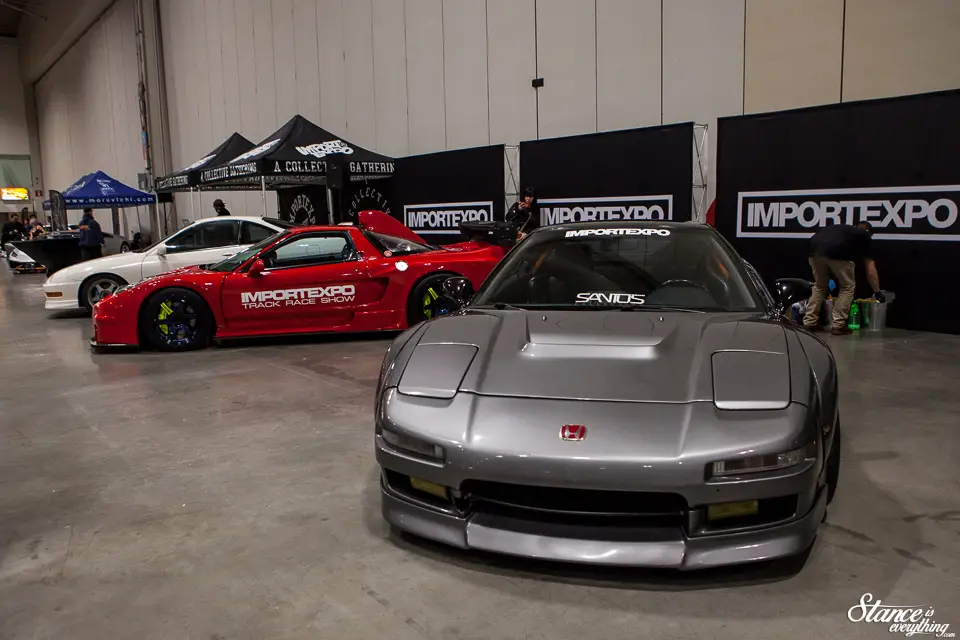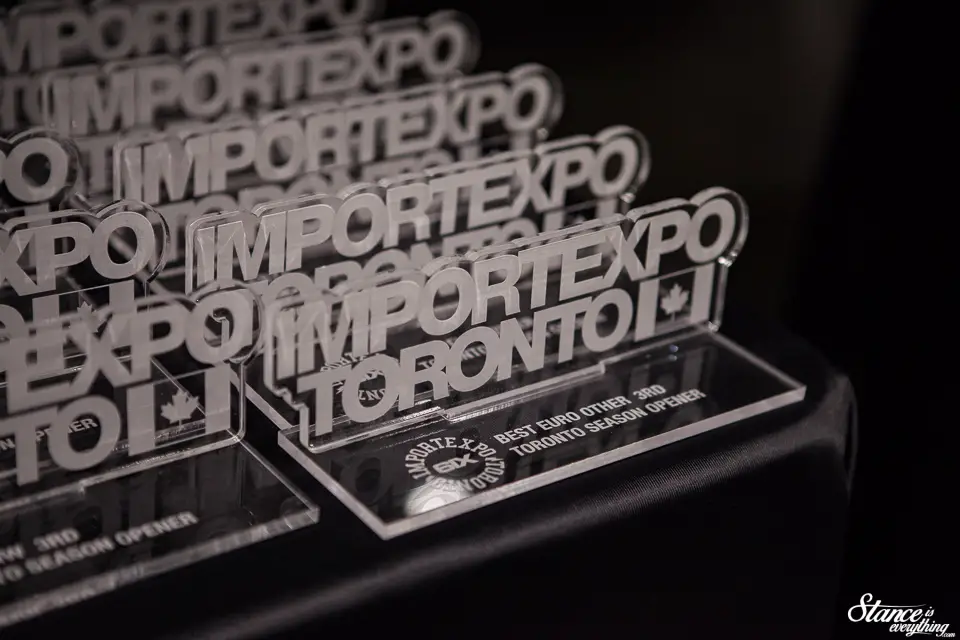 I'm not going to lie, when they picked an April 8th date I wasn't sure if the gamble would pay off.
Sure, technically it's spring, but every show in Toronto before the end of May runs into issues filling it to capacity due to our fickle weather.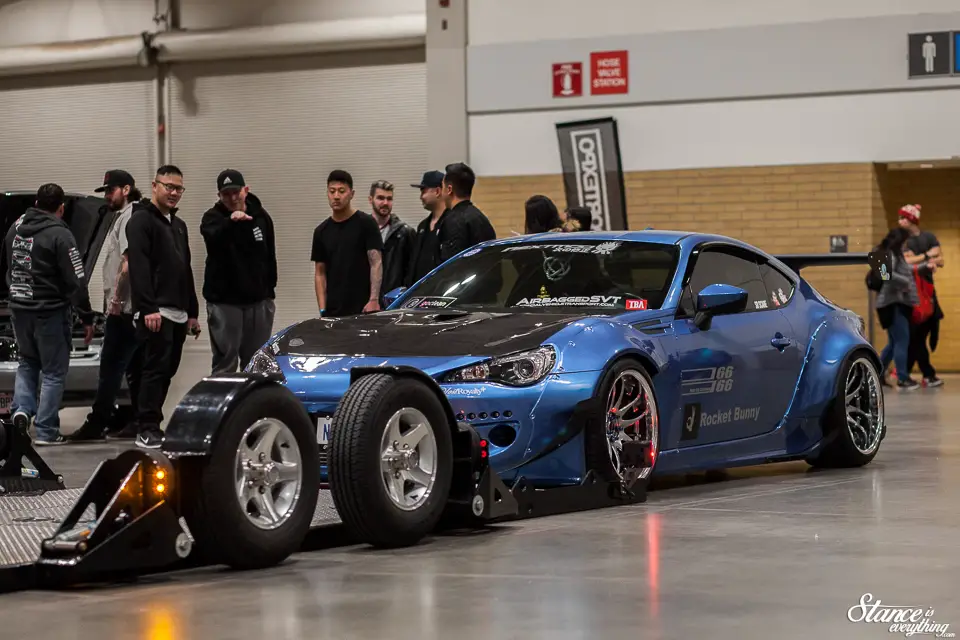 To put things in perspective for the out of town/country readers, the day before the event it was snowing. Not a lot, but snowing none the less.
I'd say most of the people competing don't have access to a trailer, much less an enclosed trailer, so it takes a special type of commitment to roll to a show so early in the season.
So, truth be told, I went into this event with the expectation that the show field would be nearly identical to Motorama's Spring Fever. Much to my welcomed surprise though the overlap between the two events wasn't excessive at all.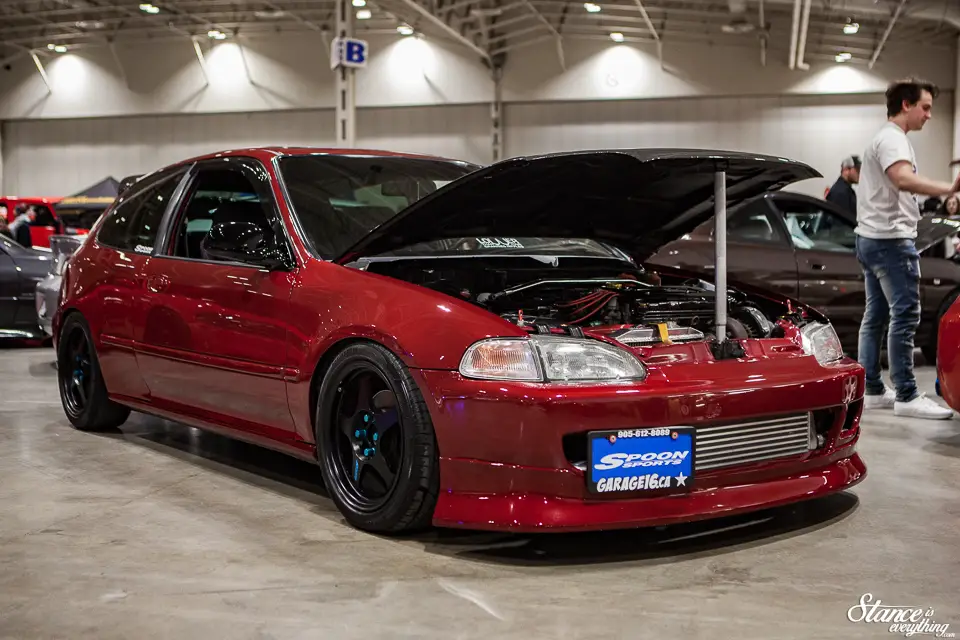 The quantity/quality ratio of the show was really quite good overall with very few cars having a limited set of modifications.
Not sure what the organizers did to make this happen, but whatever it was they ought to keep doing it.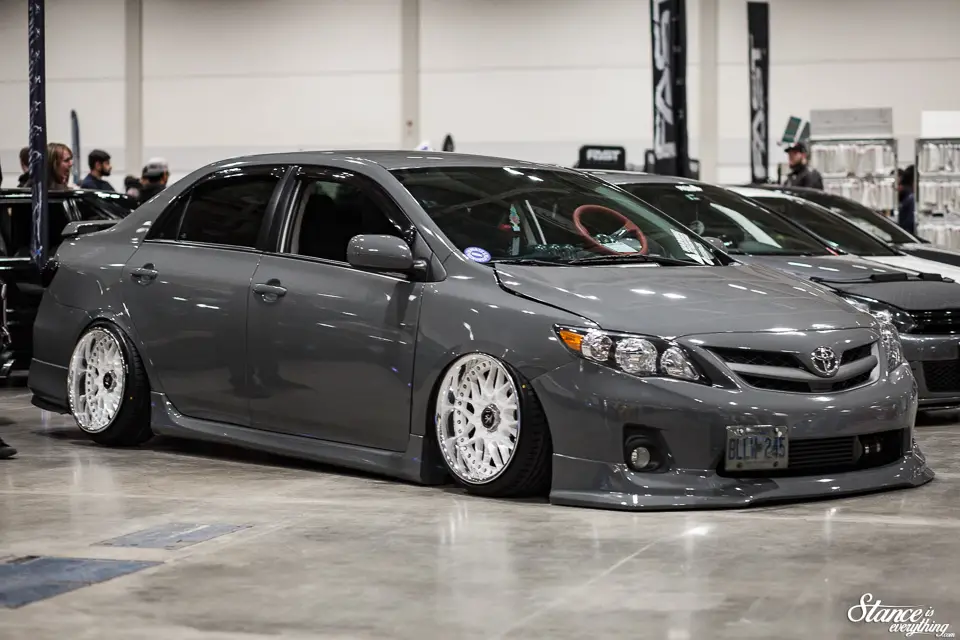 One of the most refreshing parts of Import Expo was the number of clean Hondas in attendance.
People love to take the piss out of Honda owners, but the ones that are truly in love with the brand know how to put together exceptional examples.
When I got home, and started sorting through the coverage, I was a little shocked at how many Hondas caught the attention of my lens.
The show wasn't dominated by Hondas by any means, but they were certainly made up a lot of the vehicles that stood out. Be it built for performance, looks, or a bit of both the Honda crowd really brought their "A" game.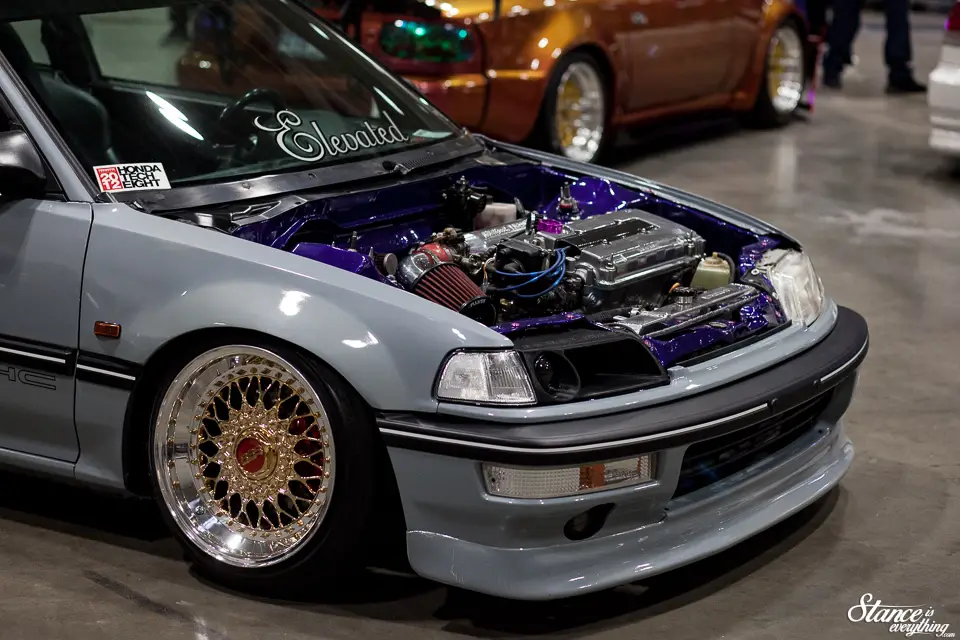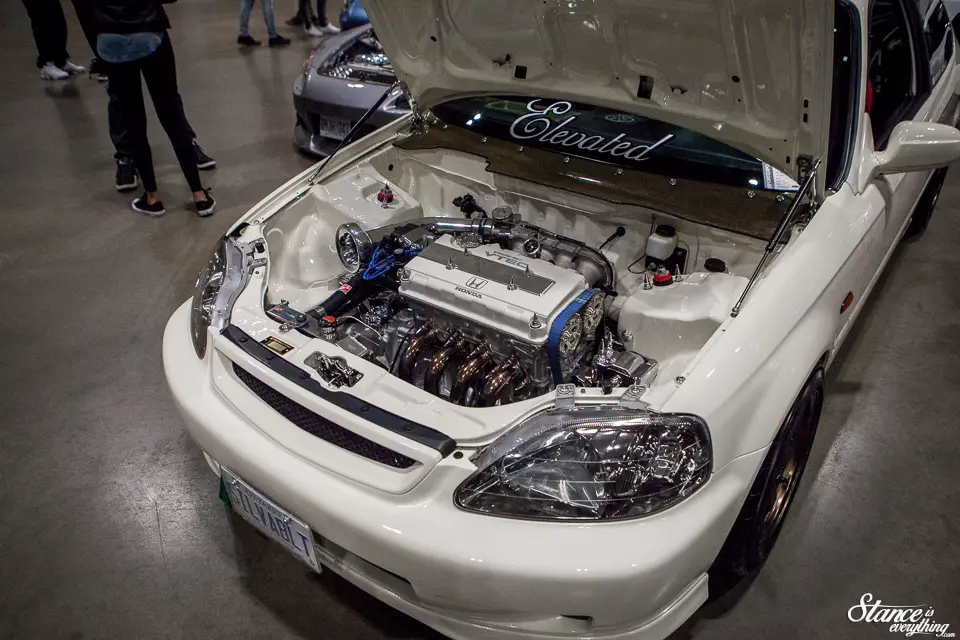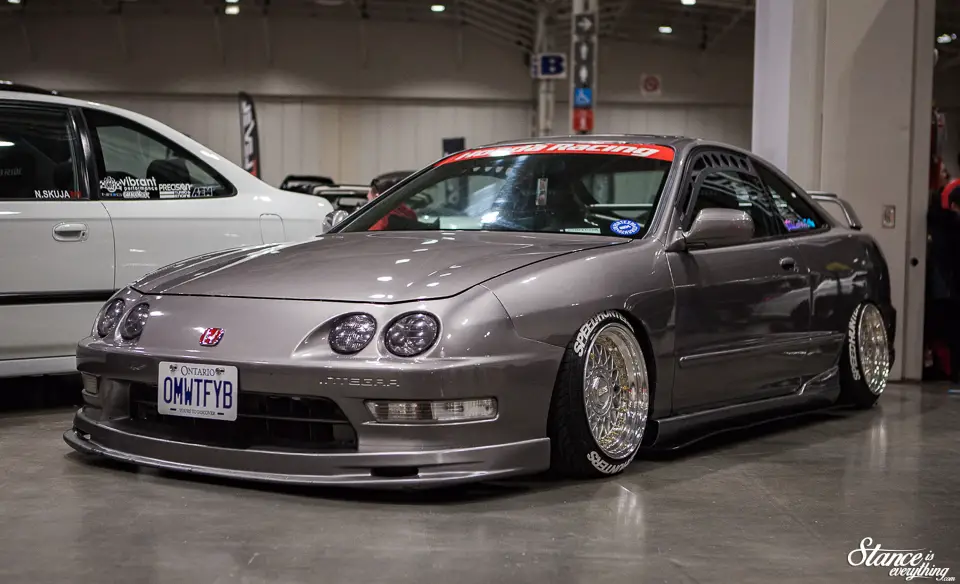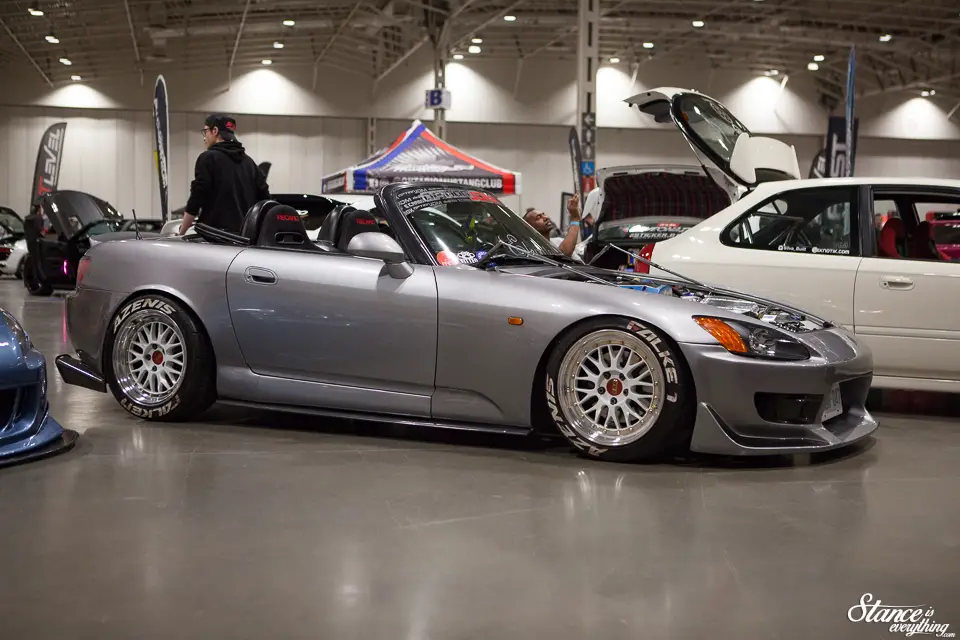 One of my personal favorite Honda's of the event comes from powerhouse shop Dynamotorsports.
Dyna is the shop responsible for the Celica below, as if you could forget.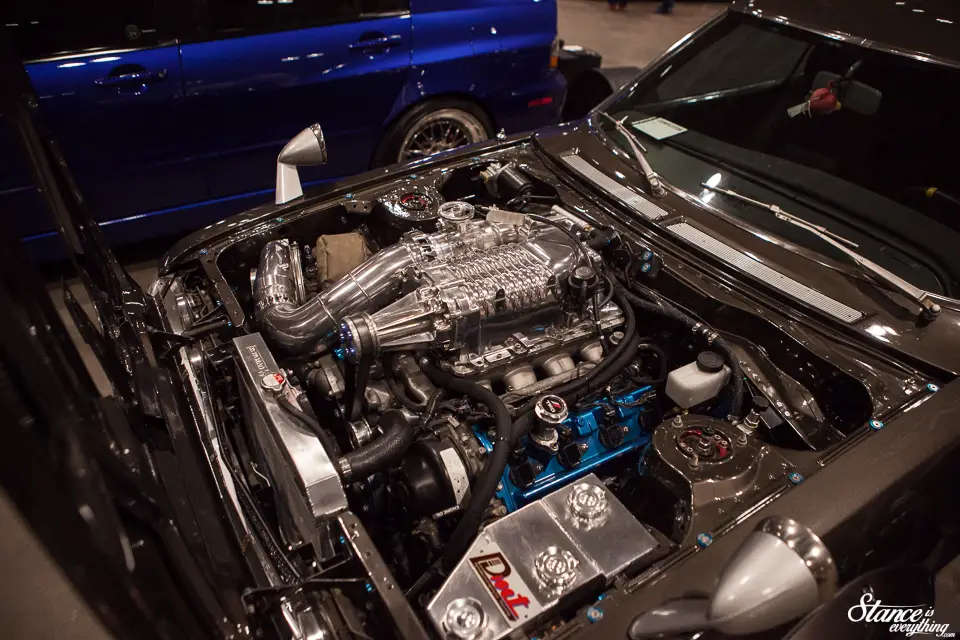 But for Import Expo they bought along something new, and I'm sure more than few people walked by without actually realizing how unique the car actually is.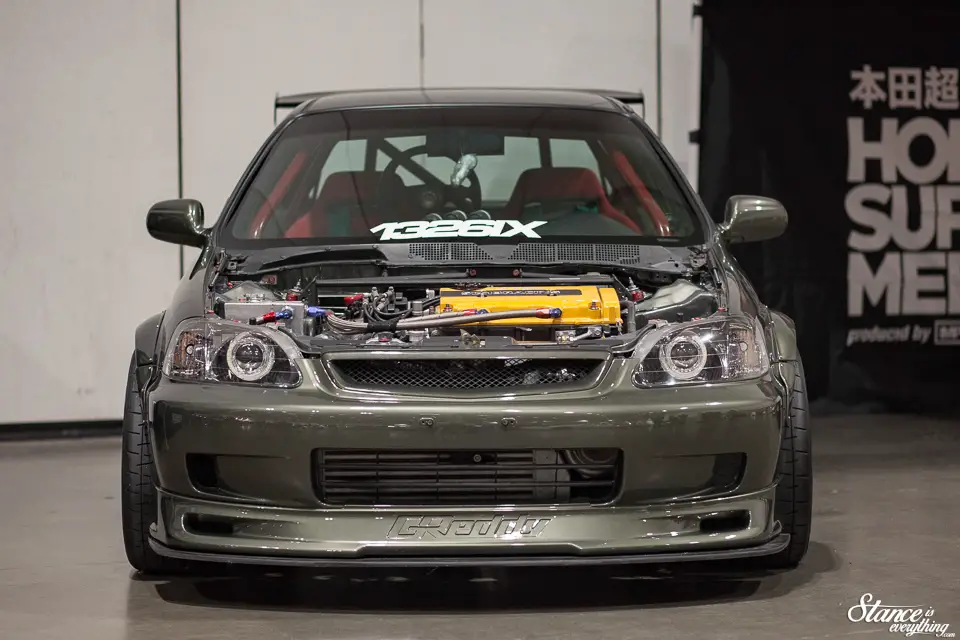 At first glance this car is 'just' a very cleanly modified turbo EK. A turbo EK that makes 579 whp on pump gas, but a turbo EK all the same.
Things get a bit more interesting however when you consider that 579 was done on a base tune and in two wheel drive configuration.
No I didn't make a mistake, and no I have not finally lost my mind. I said two wheel drive configuration because this car is in fact now all wheel drive.
But the proof is in the pudding, take a look at the video below.
https://www.instagram.com/p/Bdjl27DgGNx/?taken-by=johndimsum
Those who knew about the car flocked to see it attempting to see what makes it all tick, but I'm sure a few people walked by without giving it a second glance.
Now more than ever I feel the need to make a trip out to Dynamotorsports and meet these magicians.
Another pretty wild, and likely AWD car (these were released awd and rwd not sure which this is) was this Nissan Stagea. There's a very small number of these Ontario so seeing this one was pretty awesome.
If memory serves this car gets tracked somewhat regularly as well.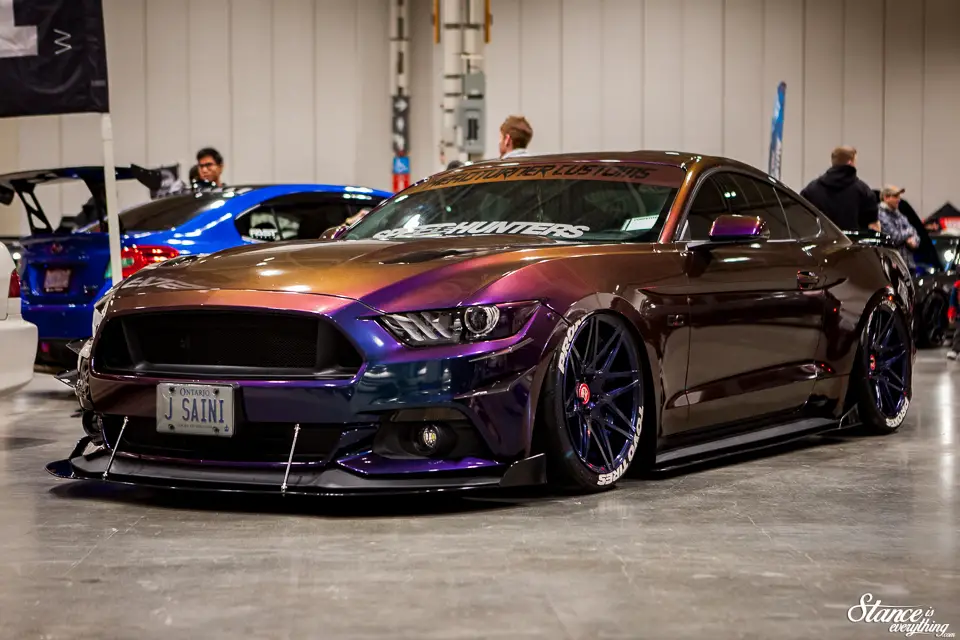 Rolling through the rest of the show, there was a little bit of something for everyone if Hondas were not your thing.
The venue wasn't packed (it also wasn't empty), but I imagine their next show (October 21) will be packed wall-to-wall.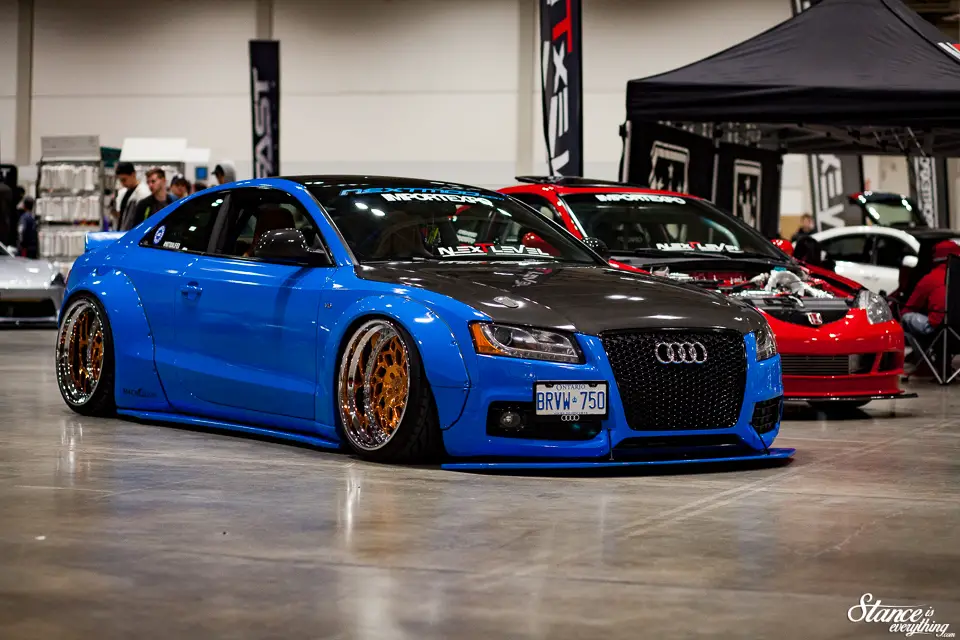 As a photographer though I'm not one to complain about a little bit of breathing room between cars and aisles.
I made the best of the hall not being packed like a sardine can by busting out one of my prime lenses and getting some sharp shots of vehicles I'm usually unable to.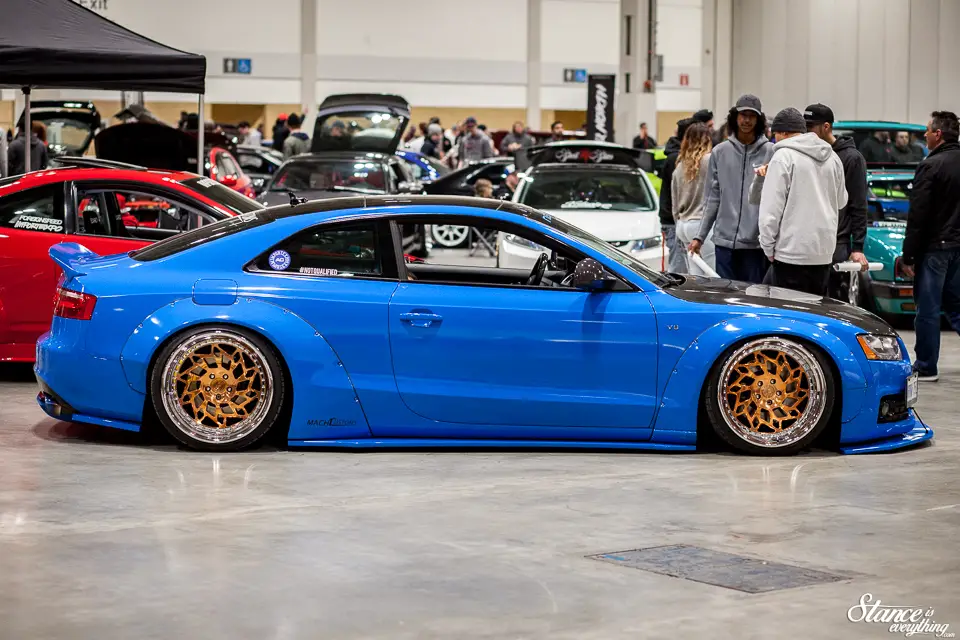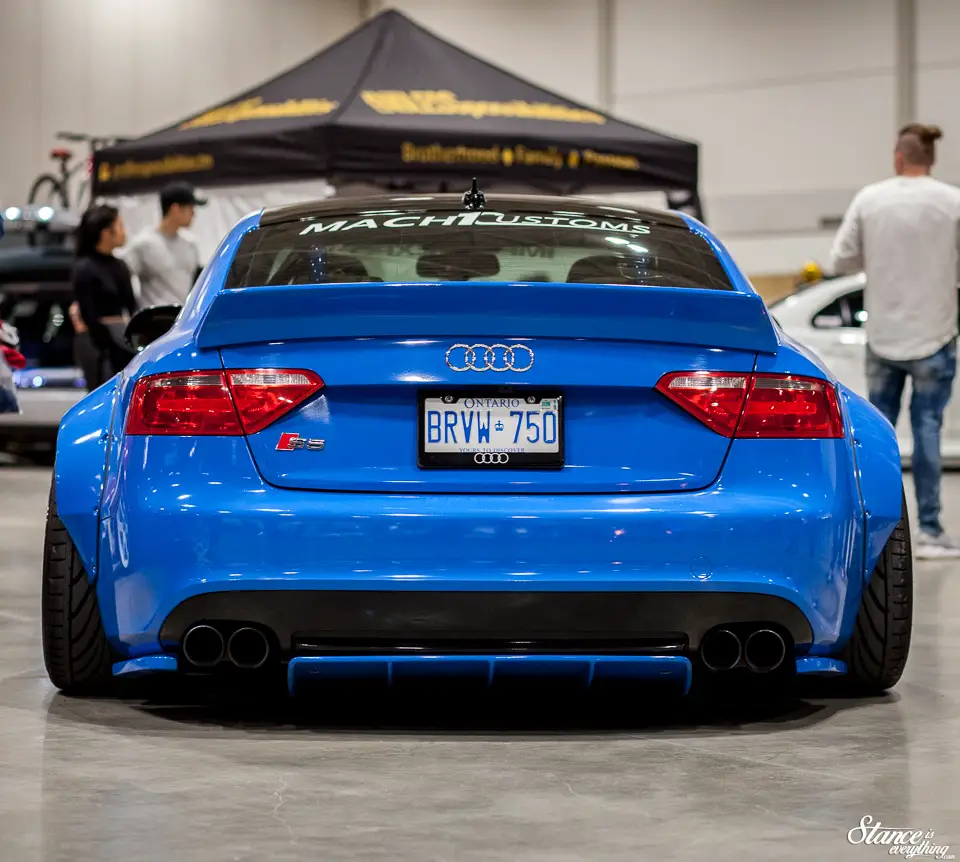 This Libery Walk S5 is usually at shows, and usually behind stanchions, which has prevented me from getting some photos that do it justice.
I think these few finally do. It's also got one of the best looking wraps I've ever come across, I think it's a white car under all the vinyl.
I was also able to get some isolated shots of this Rocket Bunny Rx-7. Unlike most Rocket Bunny cars this FD has it's kit molded.
This is a bold move that can often yield undesired results but in this case it looked pretty damn good.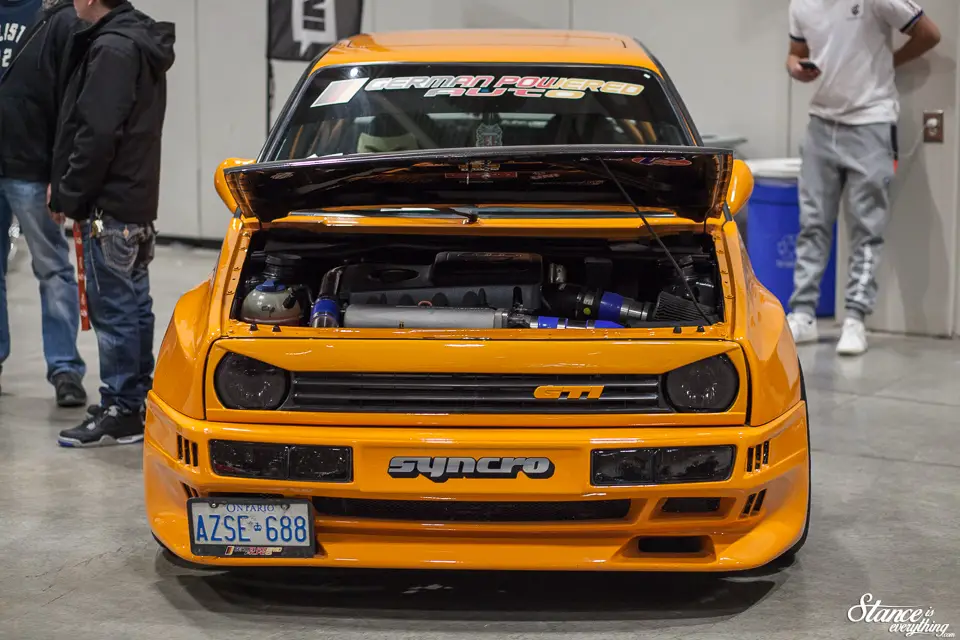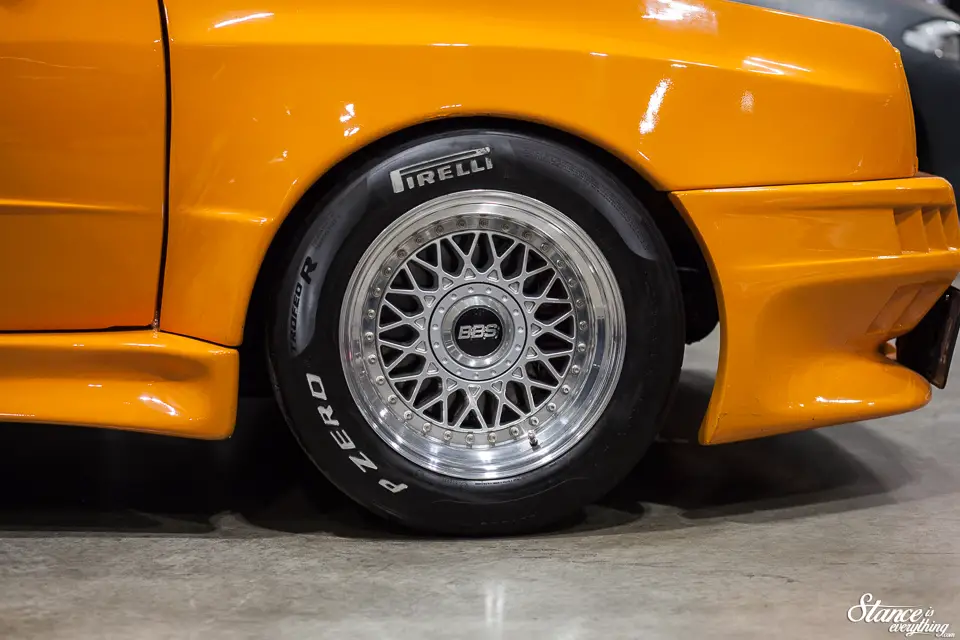 The sharp eyed among you probably noticed this hard to miss widebody Syncro (awd) Golf in the background of the FD butt shot.
It's a super clean car, with a rare widebody(Reiger?) kit, and wide BBS RM wheels fit with appropriately sized rubber.
It's a bit of a throwback styling wise but an appreciated one. What's old is new after all.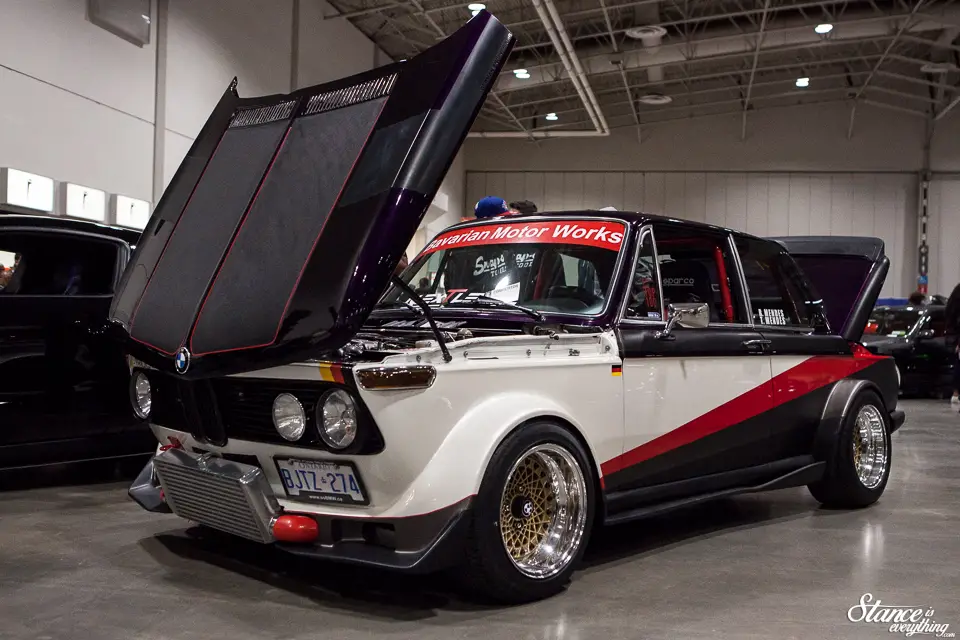 When it comes to cars that have been around for years this 2002 ranks up there. As a former daily Maxbimmer reader I remember this car when it was a different style of two tone, factory width, and non turbo.
Now of course none of the above is true, as it's clearly a wide body turbo vehicle. Turbo stroker M20 in fact.
M Tricks Motorsports built this car, which if I am not mistaken it was a father son project.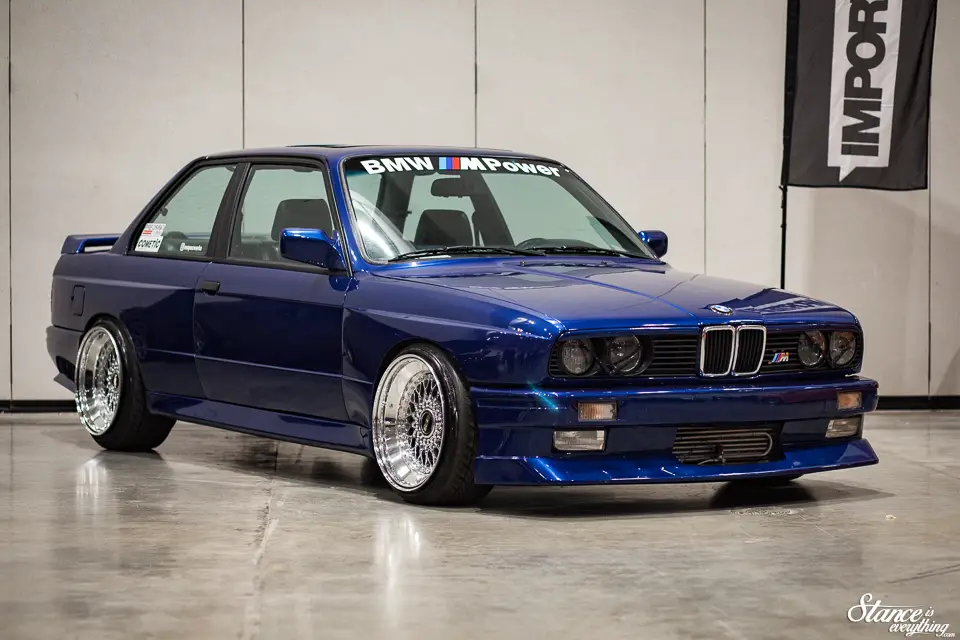 Keeping on the subject of turbo BMWs this 325is was pretty awesome. No, it's not a genuine m3 but it does a mighty fine job of playing the part.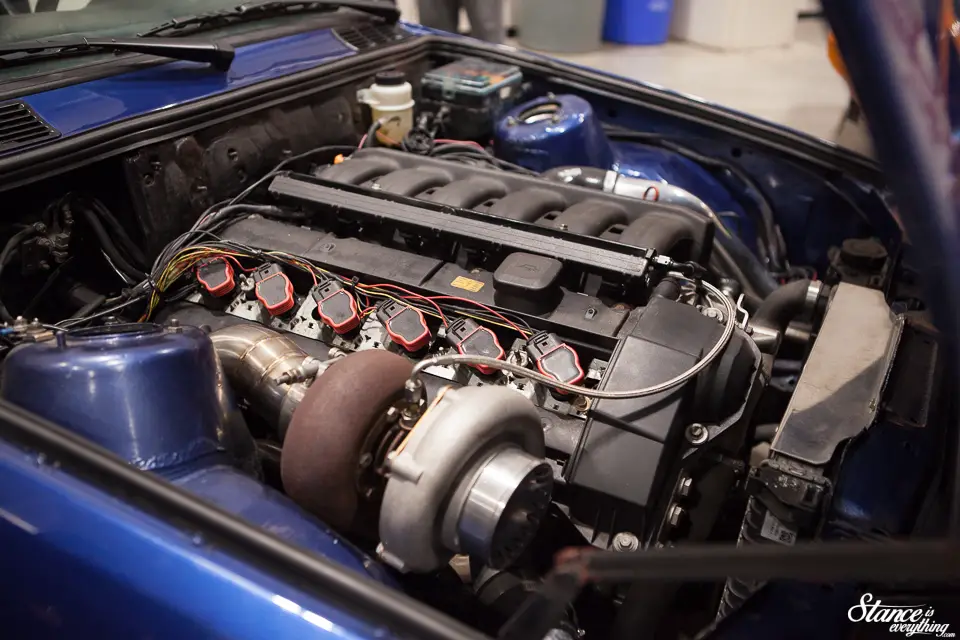 I think it's still a work in progress so expect a few more photos of this one as the year goes on.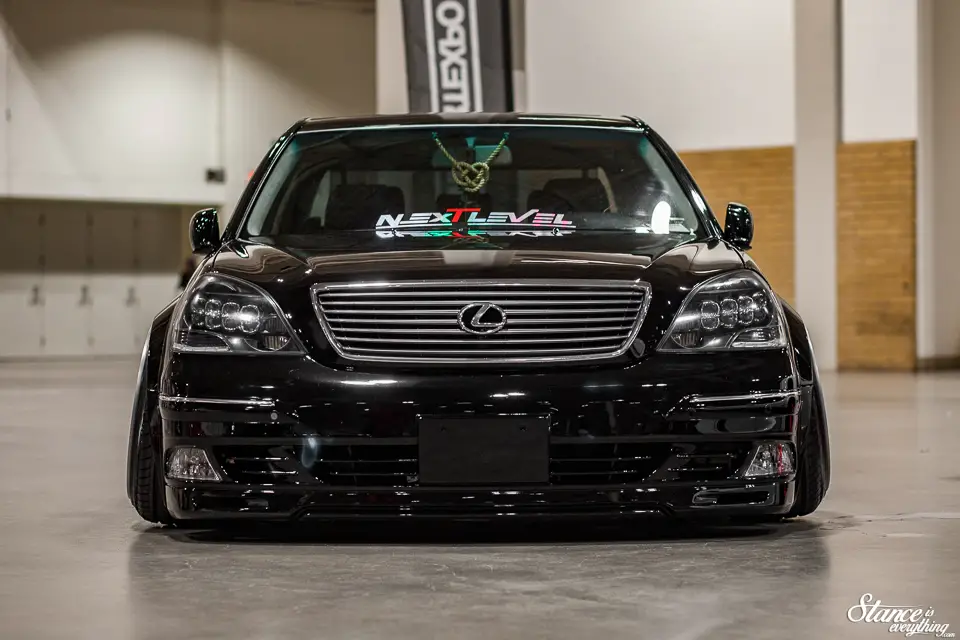 When it comes to a vehicle to close out this coverage, I could think of no more deserving vehicle than this Lexus LS430.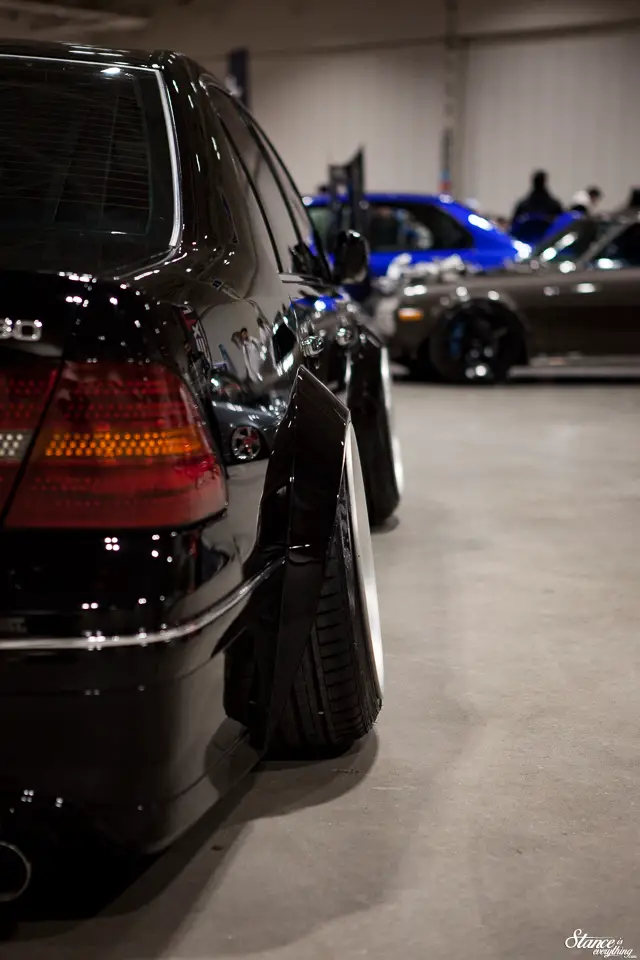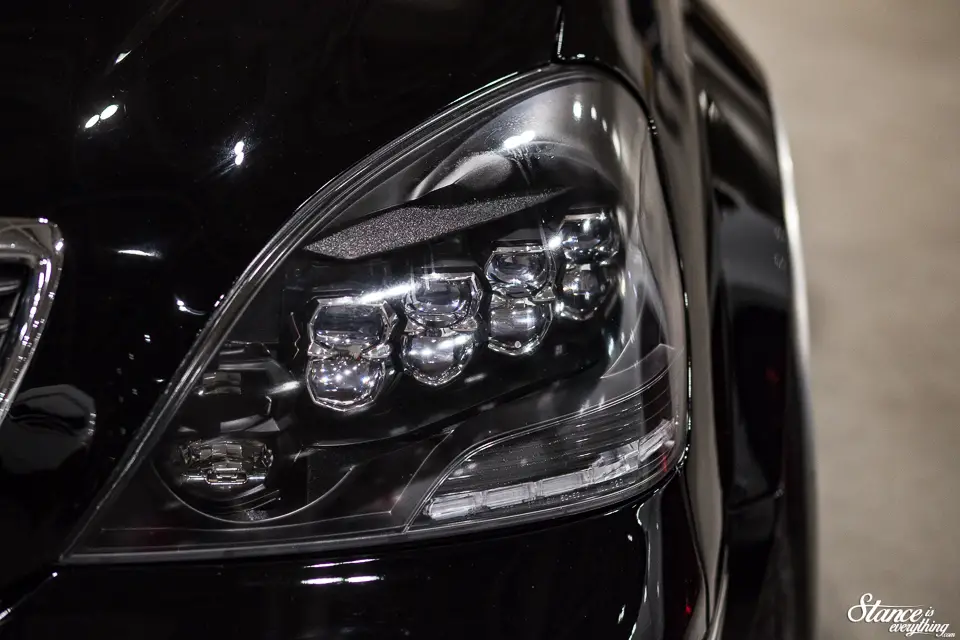 Under construction for most of last year, it did manage to make it out onto the streets late last year. However myself and many others never got a chance to see it because the show season was pretty well wrapped up up by that point.
That means that Import Expo was the cars 'official' debut.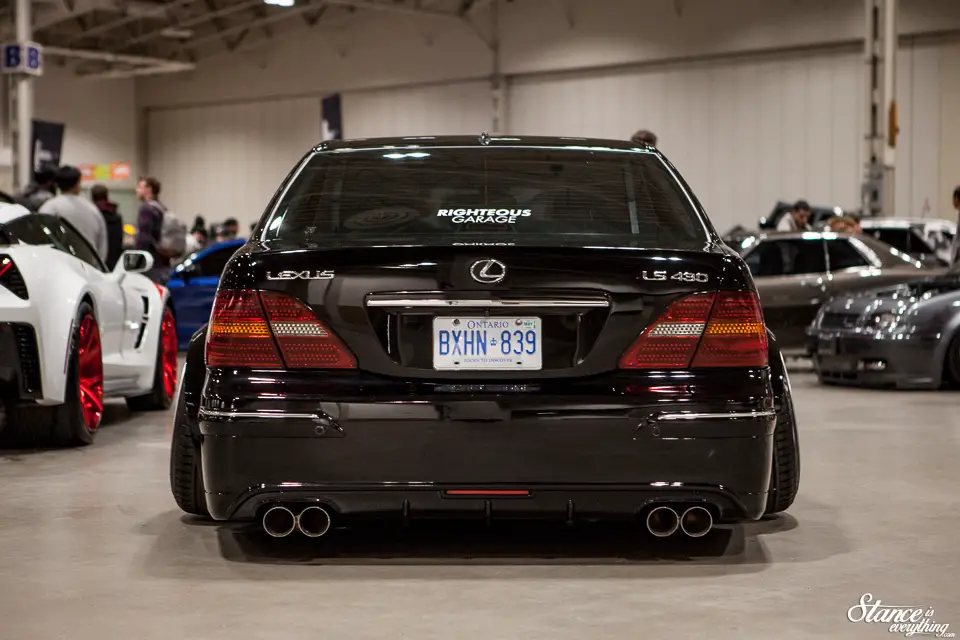 The VIP lexus is a product of a few of Ontario's best shops coming together.
ChopShop did the air ride and wide body, RoRo Designs did the wheels and Righteous Garage dialed in the fitment.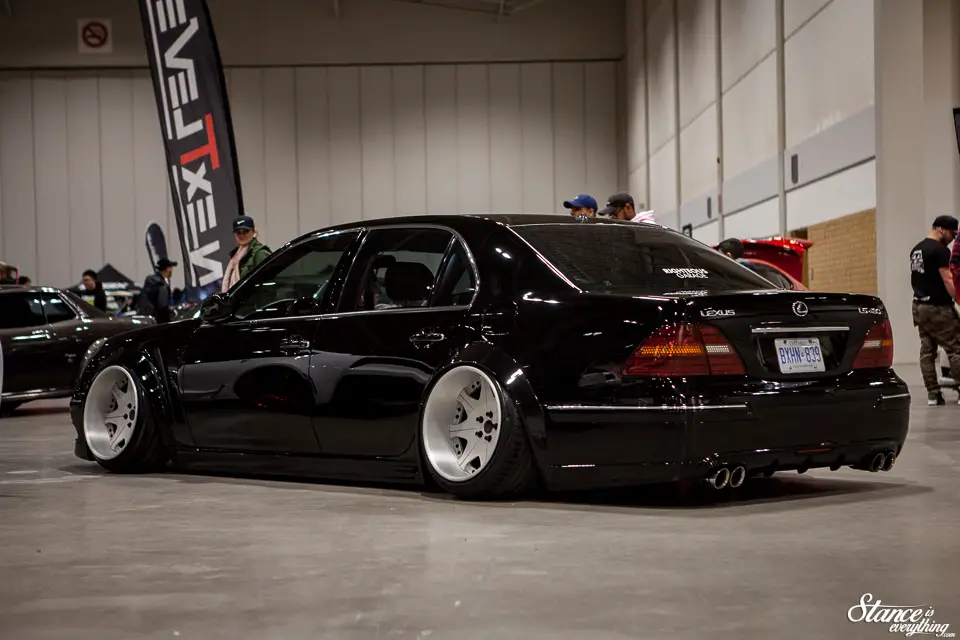 From the brushed wheel finish, the gills in the front fender, and the perfect rear flares it all comes together incrediblely well. Absolutely a fantastic build overall.
With the season now officially kicked off (more or less) thanks to Import Expo I'm eagerly looking forward to what the rest of the year has to offer.
It's shaping up to be a great season.