The Grand National Roadster show is the oldest and longest running indoor car show in the world dedicated to automotive craftsmen who spend a considerable amount of time and resources building their automotive dreams out of metal, fiberglass, and fabric.
The previous sentence, while true, is essentially just paraphrased media sugar from rodshows.com, the host of the Grand National Roadster Show (GNRS for short) and several other notable events.
Personally the Grand National Roadster is the next event on my American list of 'must attend before I die', sliding in just ahead of the Scottsdale Arizona Barrett Jackson Auction.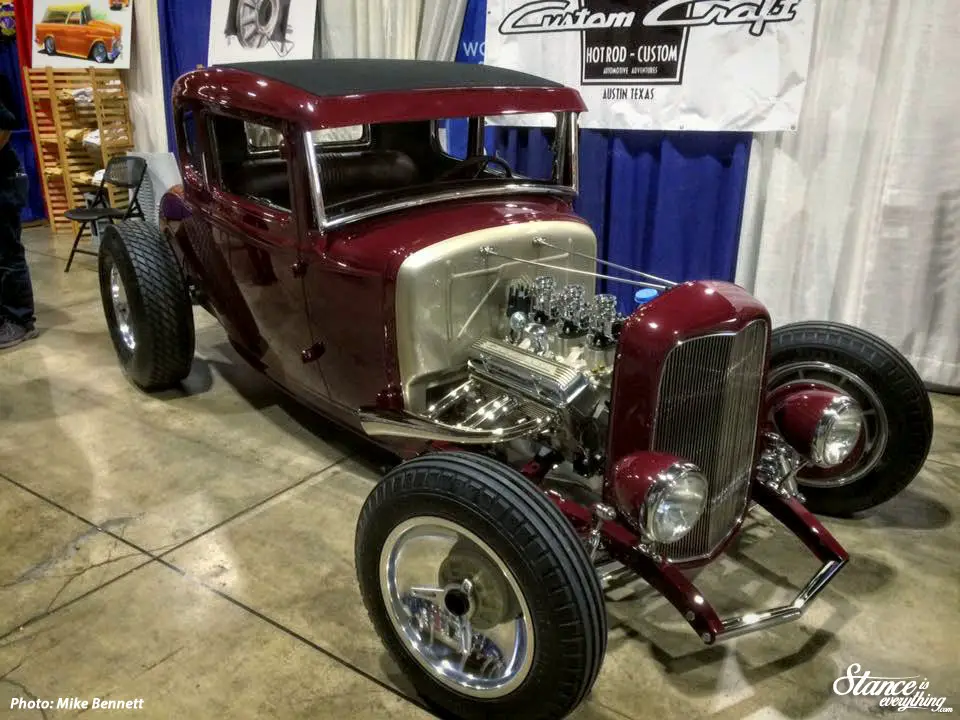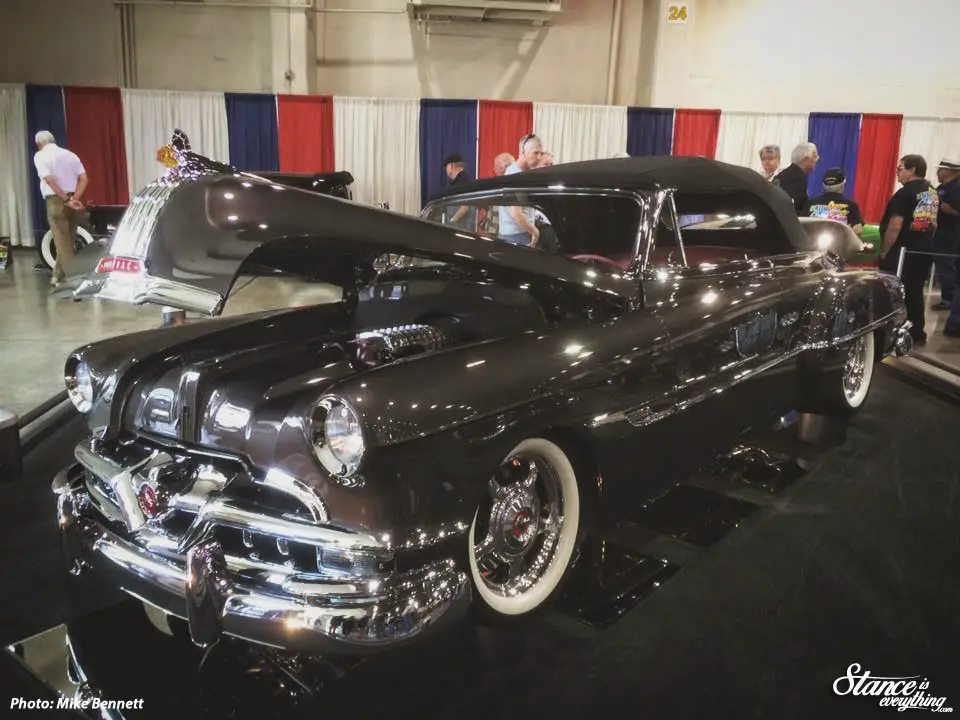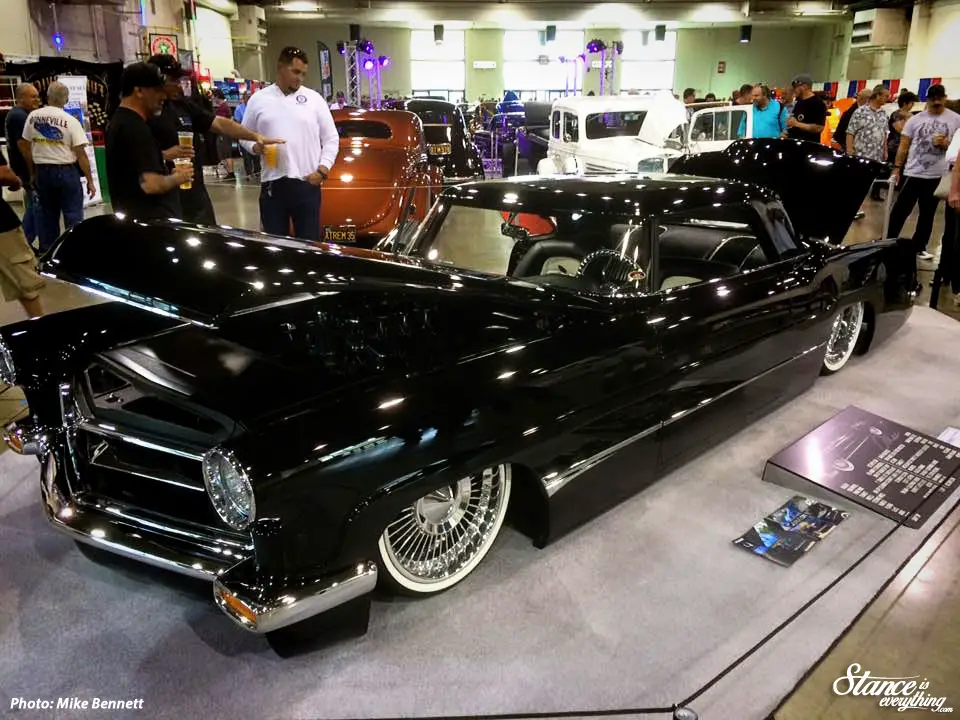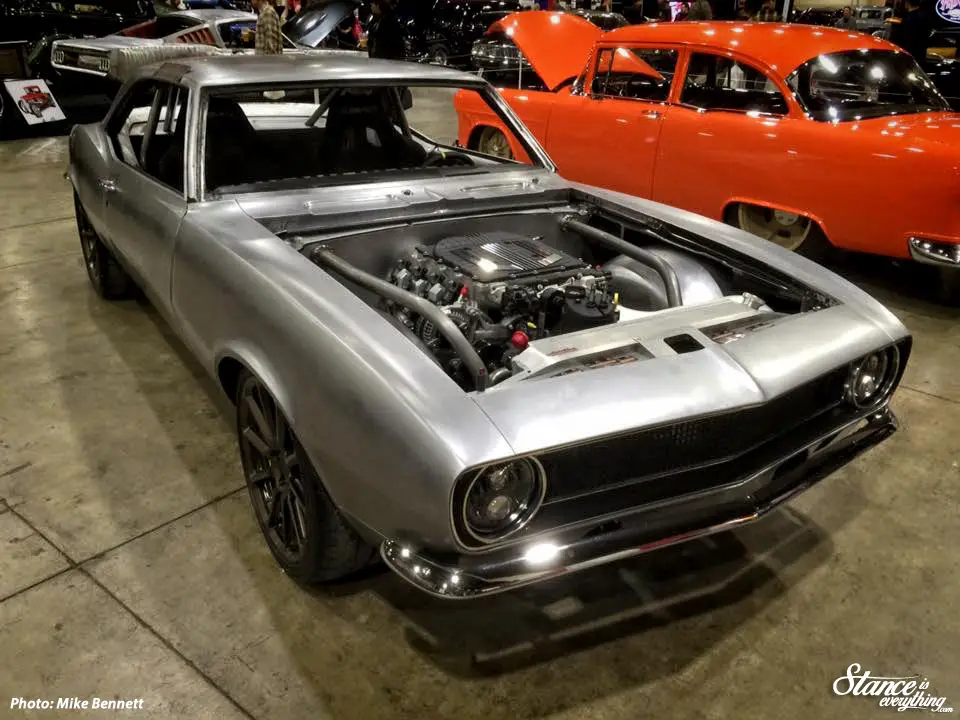 Most of you with even a slight eye on the Hot Rod and Kustom scene in North America have likely heard of GNRS but for those of you who have not it's essentially the mecca of classic American car customization.
From hot rods to Lowrider,  to kustoms,  and even a few trucks and pro touring builds everything is present, and it is all awesome.
Since Project Why Wait and the low Canadian dollar, have essentially obliterated the 2016 Stance Is Everything travel budget #gnrs2016 wasn't in the cards for myself this year but Performance Improvement's own Mike Bennett found himself in Pomona California at the perfect time and took so many photos that I had to reach out and ask if I could run a few here.
For enthusiasts who like a bit of everything, but really love low American Iron GNRS is a paradise and Mike got a chance to visit paradise before I did.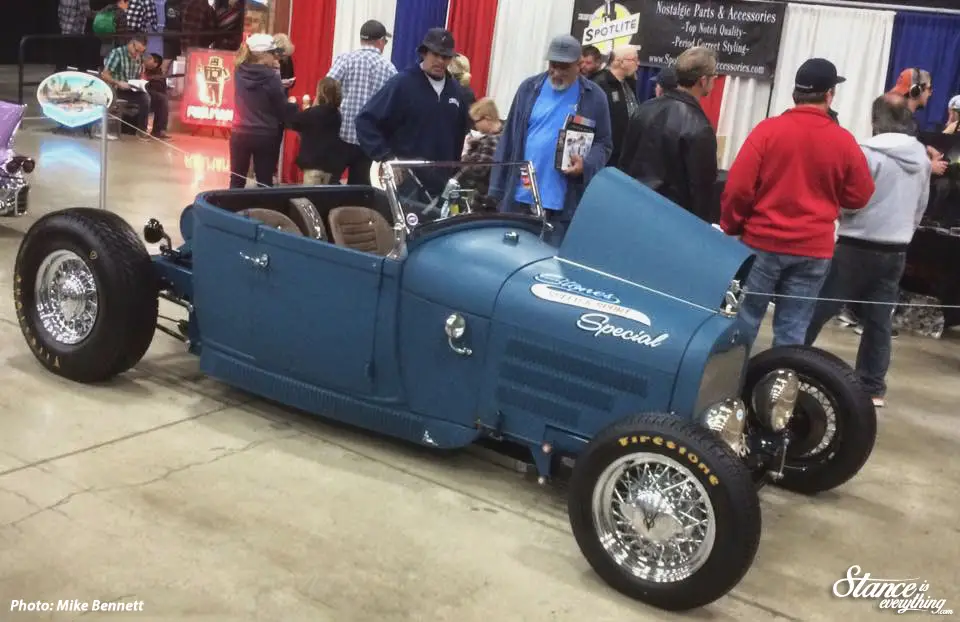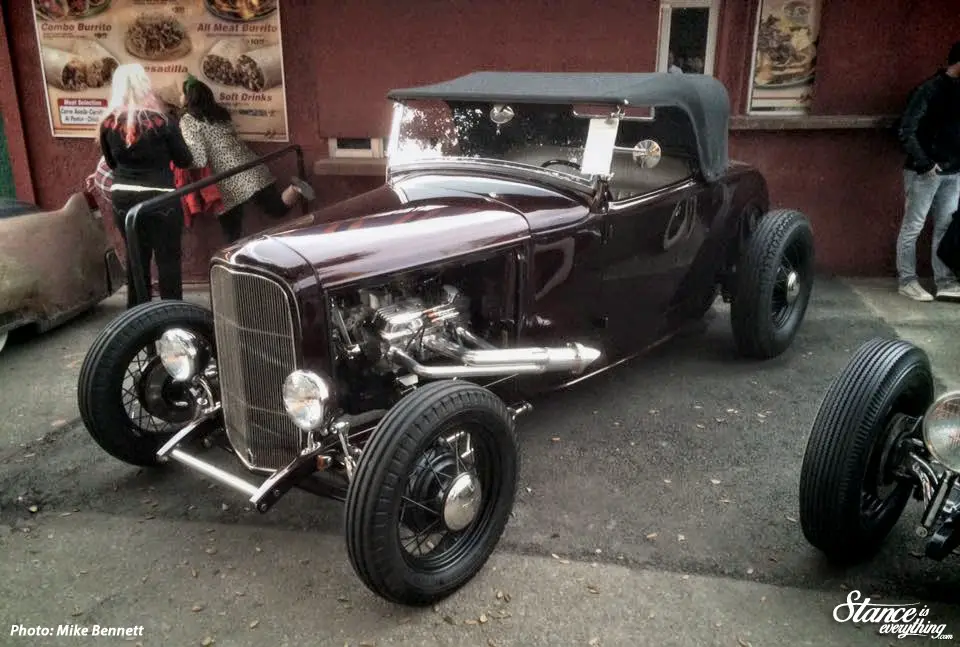 He gave me full use of the photos he took while perusing the 600+ cars at the show and I did my best to round-up photos that well represents the quality and variety present GNRS.
On my first pass through his multiple photo sets a number of cars looked instantly familiar from various previous memorable appearances.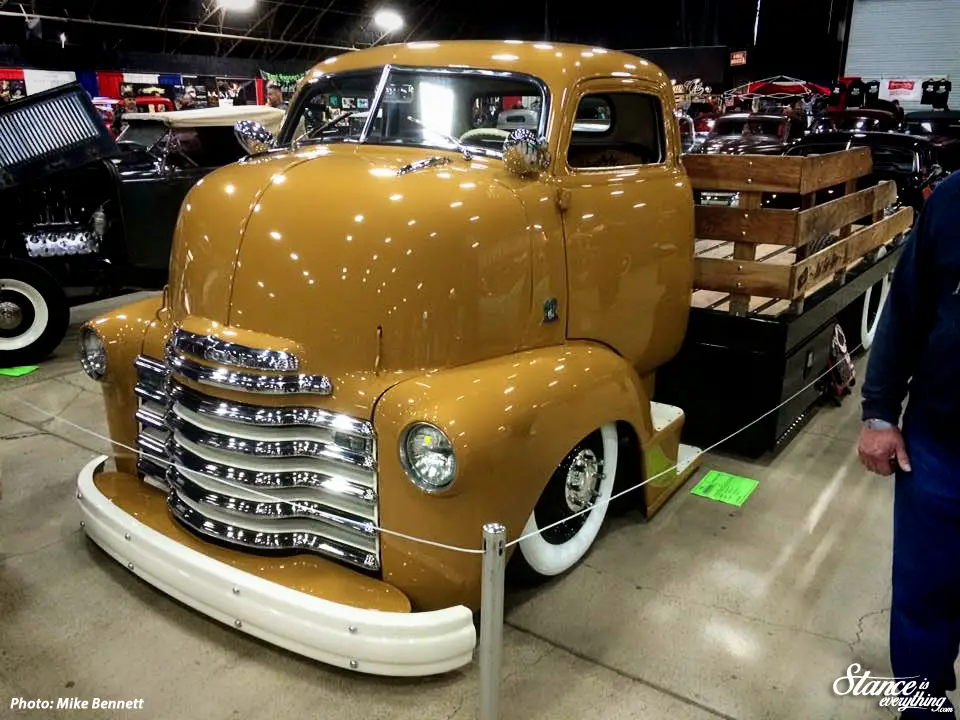 Artist Max Grundy's 1950 GMC COE is a truck you simply can't ignore, the classic styling combined with a unique paint hue and the fact that it lays out with the best of them gives it an undeniable presence.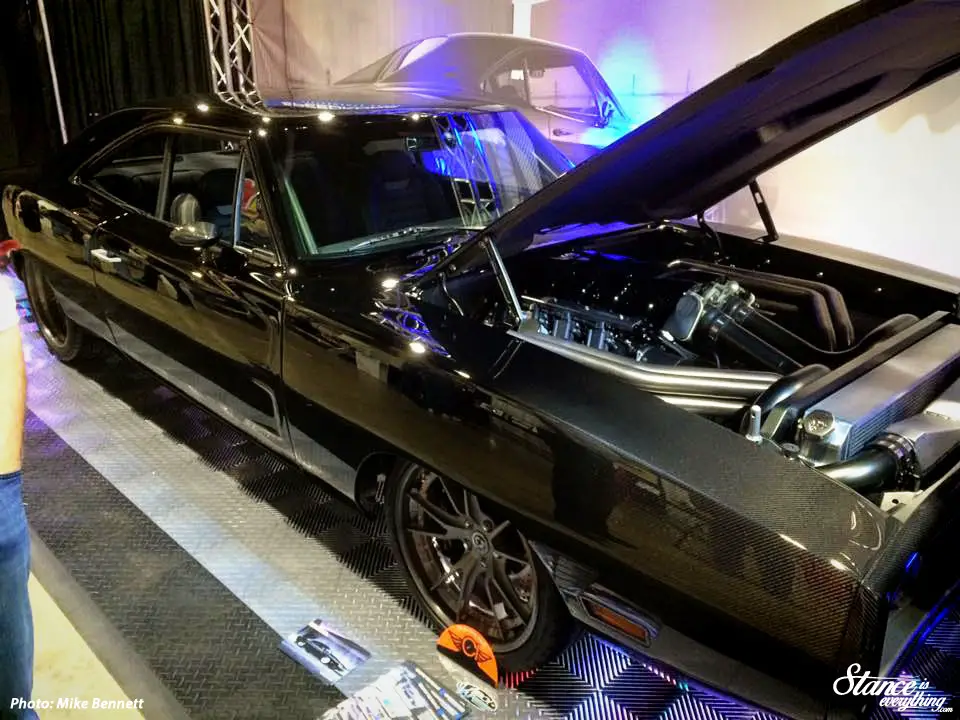 The SpeedKore Performance 1970 Charger known as "The Tantrum" also stood out in Mike's photos, largely because of the hefty 9 (yes nine) liter Mercury Marine motor under the hood that has 94mm turbochargers hanging off each side.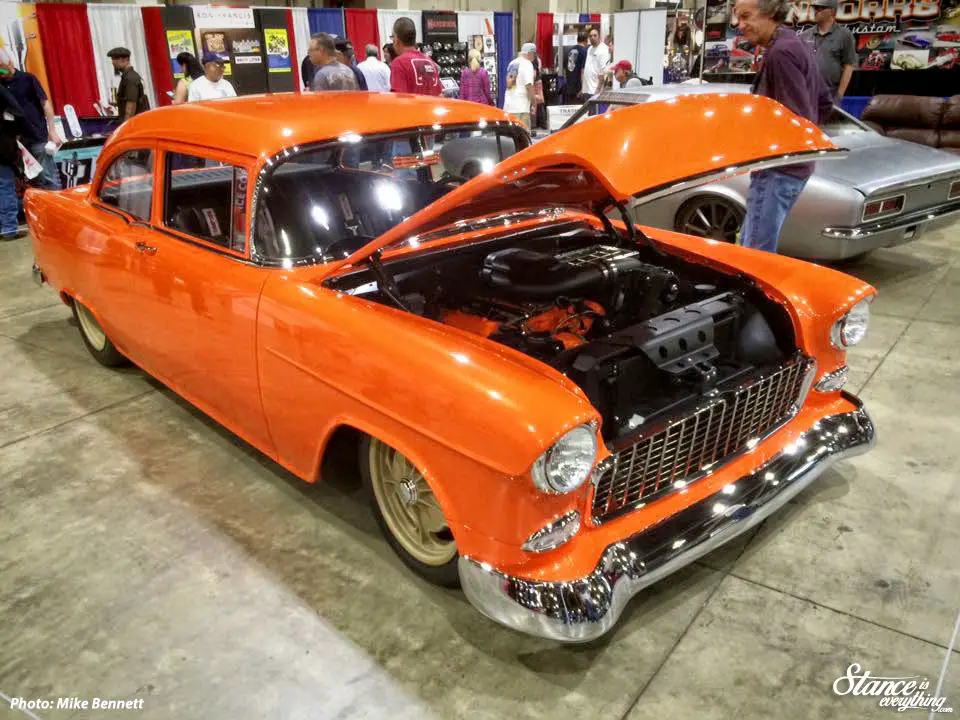 Ironworks Speed and Kustom built this '55 which has been sectioned to give it the profile it has now.
The 'wedge' sectioning process is a little hard to explain but luckily the entire thing is documented here on Lateral -G so I don't have to break down how the profile was changed in such a way that avoided unsightly lines, or really evidence that it didn't come from the factory the way it looks now.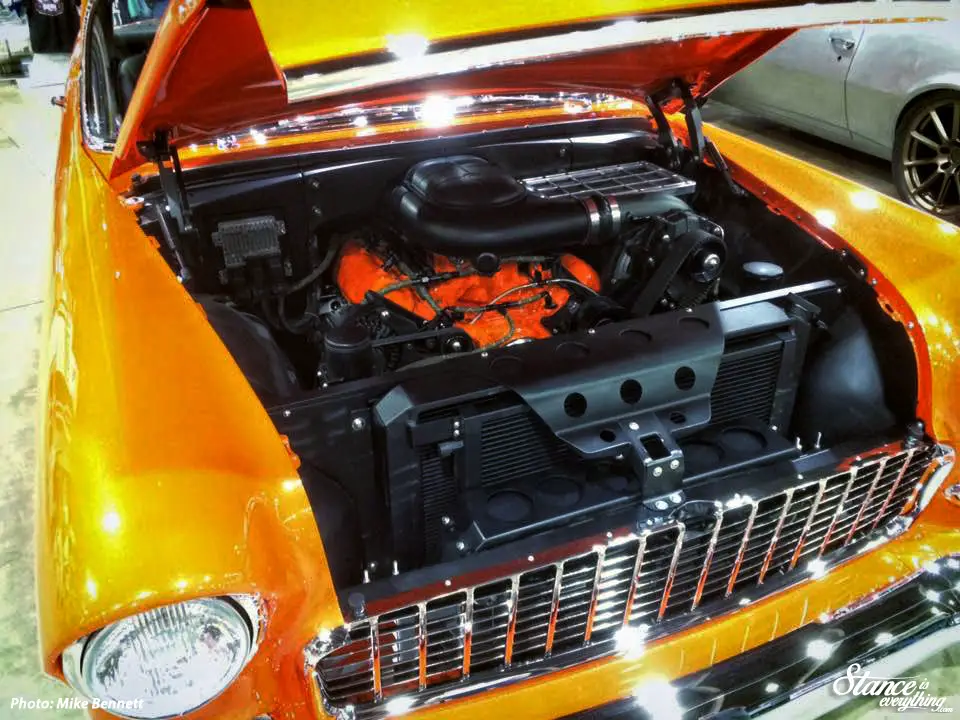 Not an all show no go build a supercharged LSX sits under the hood which has been modified to look as though it came from an earlier era than it actually did and the chassis is of course equipped with all the latest pro touring bells and whistles.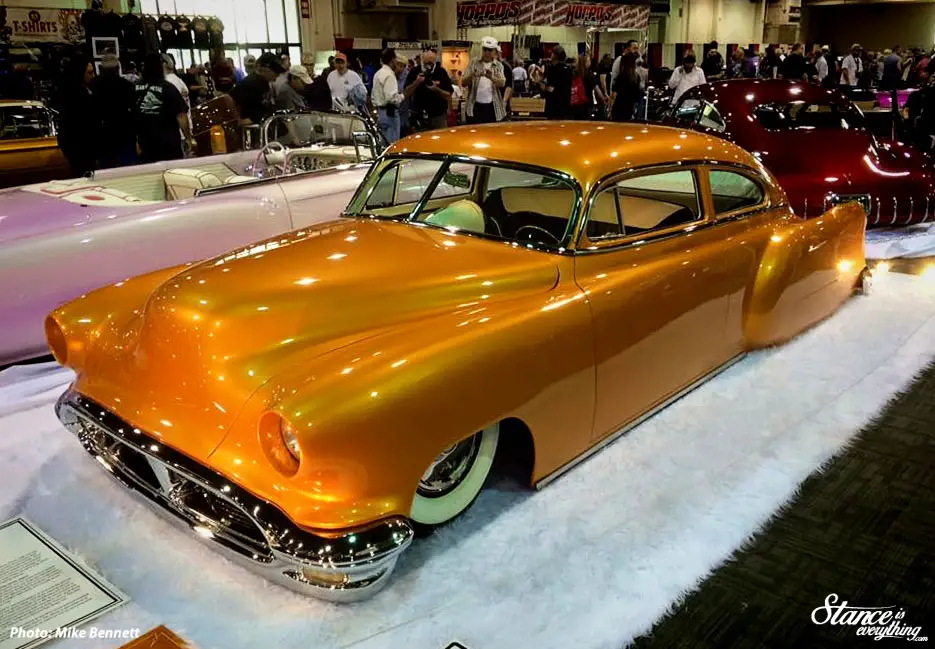 @belloskustoms built this `51 Fleetline that actually has an Oldsmobile grill and bumper of some vintage and model I can't place.
Disguised bumper, grill, headlight and tail light swaps are really the name of the game at GRNS where special care is taken to make vehicle as unique as possible but factory smooth as well.
I have to admit I had no idea what the car below even was until I did a little digging and found out it's James Hetfield's 'Aquarius' built by Rick Dore Kustoms.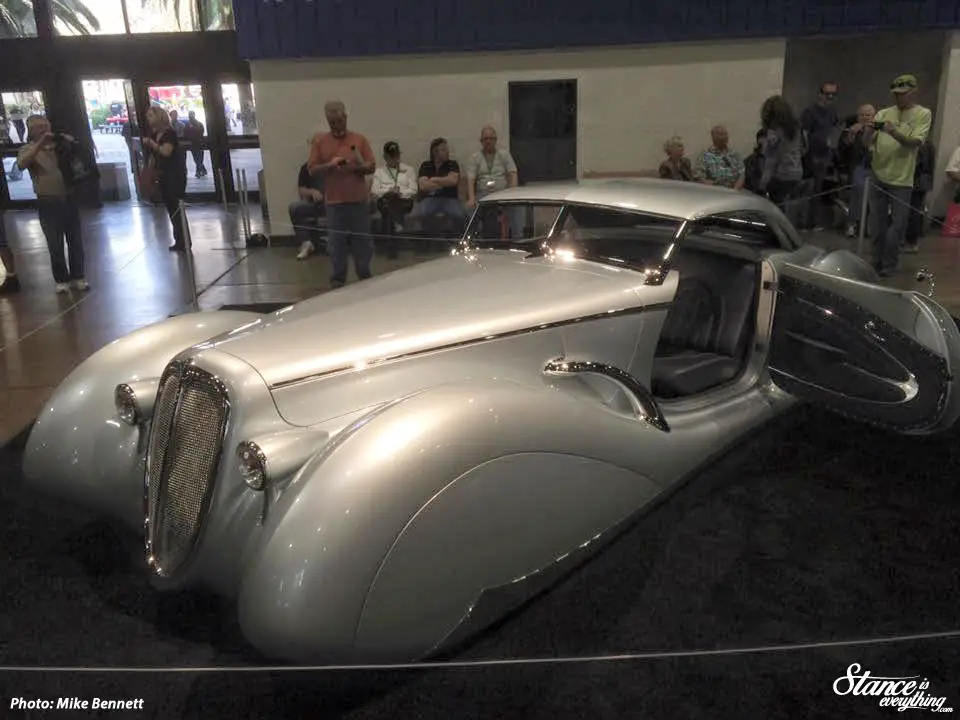 I would have been in the same boat with the Mercury below had I not been following the build on Instagram.
@Rob_IDA (robidaconcepts.com) is responsible for this mechanical marvel.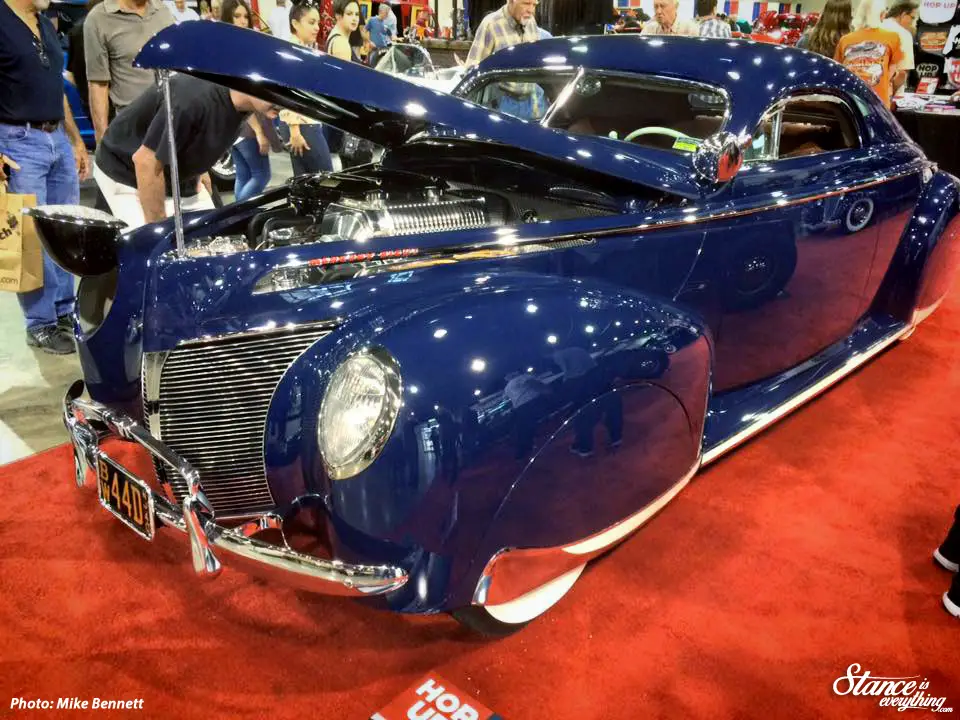 Like so many a great build details are what make this car exceptional and the swing up headlight reveals some of the inner workings that allow the side skirts to turn with the wheel.
One of the coolest parts about looking through Mike's GNRS coverage is seeing the creativity that a lot of builders apply to platforms that have already been done several times over.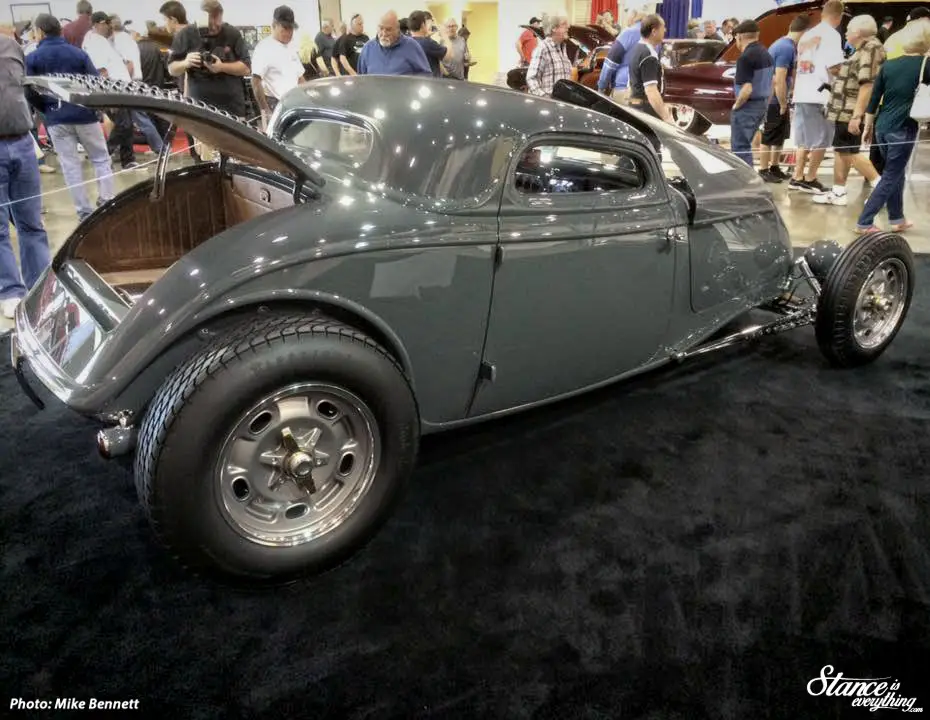 Take this '33 Ford built by Creative Concepts and Halabura Hot Rods for example, the chopped roof, and grill really give the car a radically different yet welcome look and the saddle leather like interior gives it a real refined touch of class.
I could see someone cruising around in this smoking a cigar and wearing some sort of fancy cap.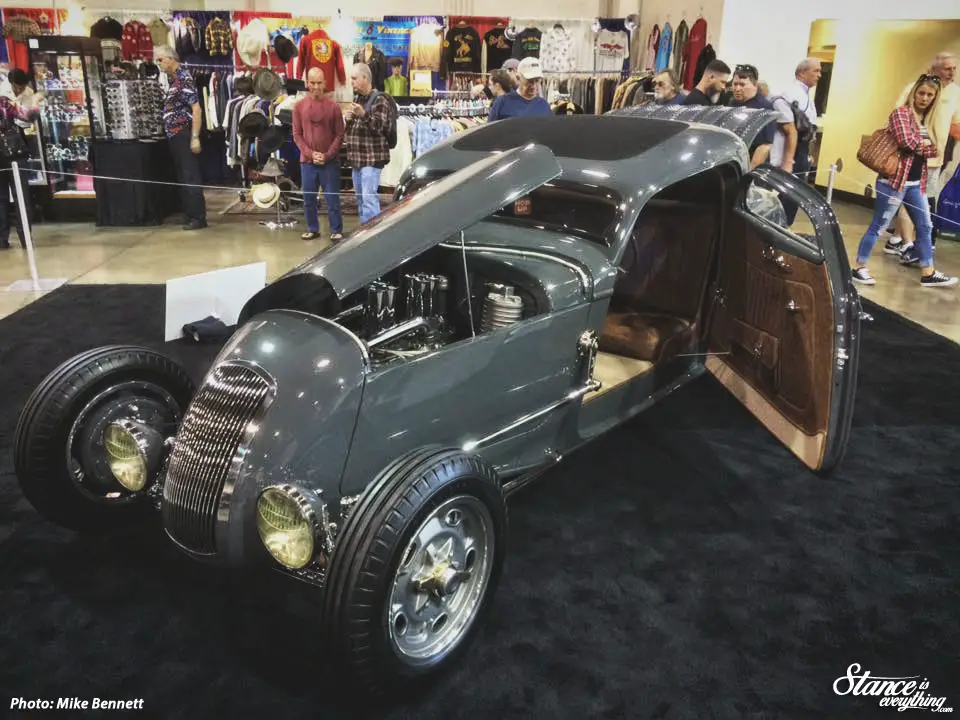 By this point in the coverage the more observant of you may have noticed that some cars appear in elaborate displays and behind stanchions, where others sit open to up close and personal viewing on bare concrete.
This variance is because similar to the Detroit Autorama's Autorama Extreme (affectionately known as the basement) there is a more 'down to earth' part of the event called The Suede Palace where people can escape back to essentially the roots of hot rodding and customizing.
This is of course not a knock to the rest of the show by any means but this portion of the show really caters to your average garage builder.
This show within a show has some of my favourite vehicles including these two Advanced design trucks.
This GMC is on steel wheels and makes me really want to send my grill out for chroming.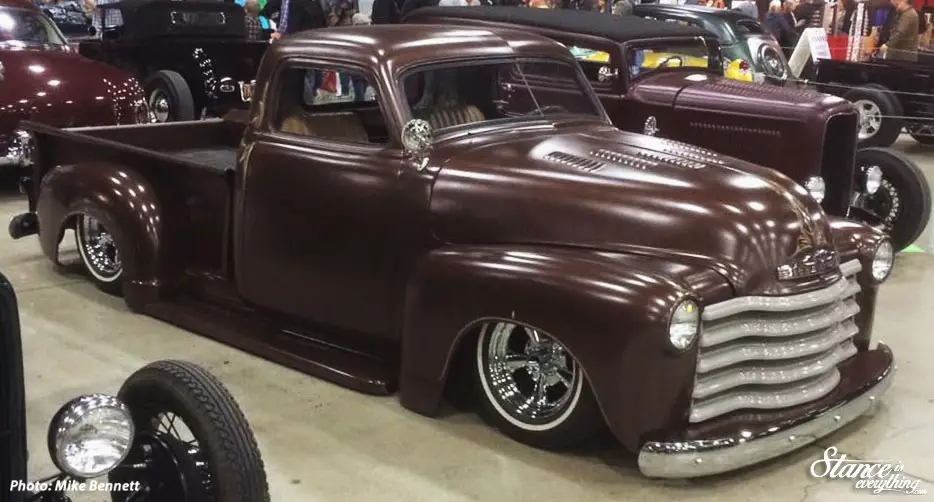 And this Chevy is on Astros. I feel Mike specifically took just for me as he's a firm believer that I should jump straight to Astro Supremes for my truck.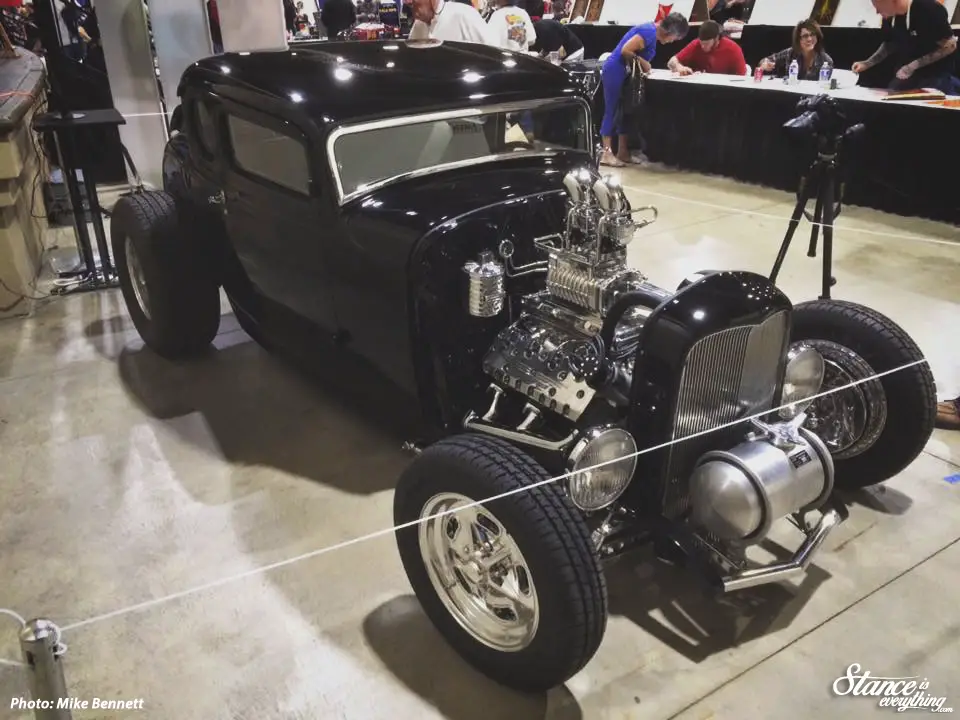 I'm not exactly sure if this Ford would fall under the realm of traditional but it certainly intrigued me.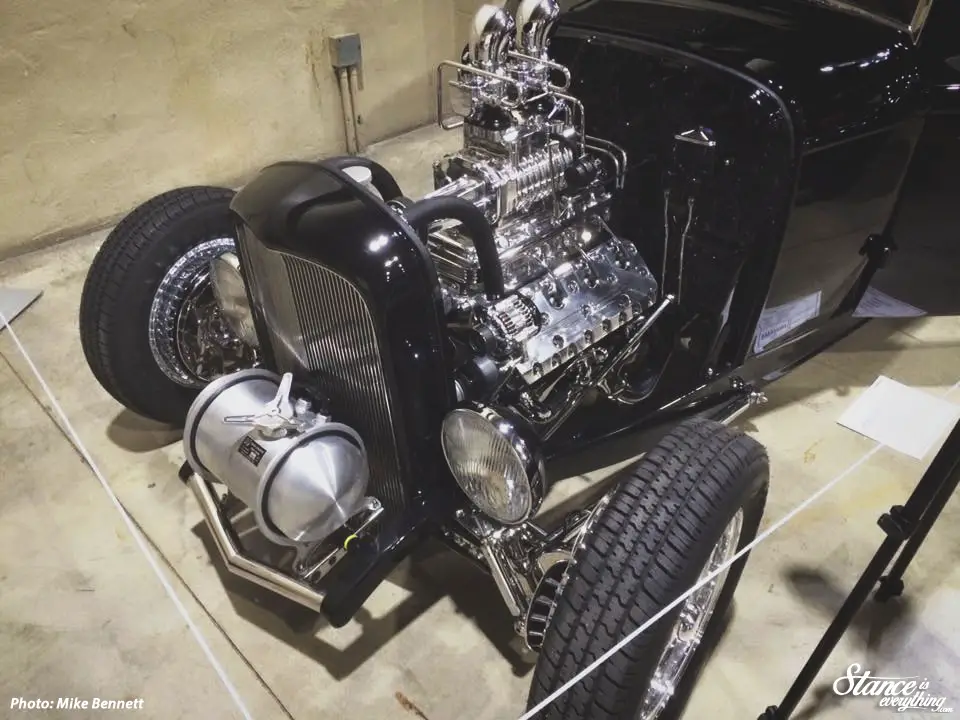 Hardlines, curved intakes, and a supercharger? How could I not be interested?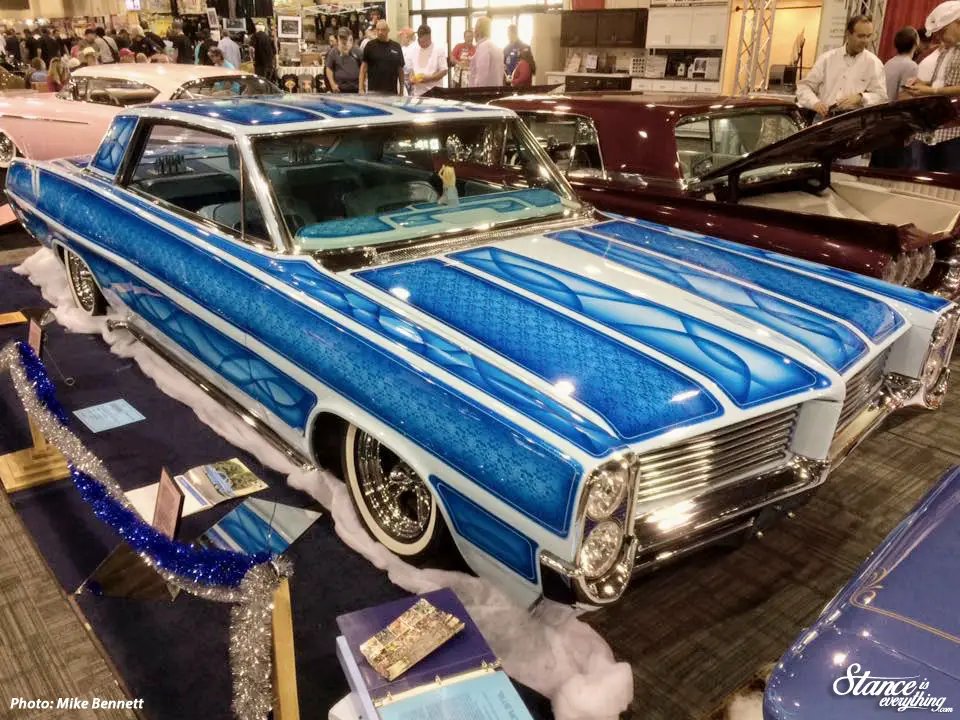 The car above is a perfect representation of Los Boulevardos style with the Lakeside pipes, Supremes and whites, and windowed lace paint jobs inside and out. It even has those cool organ pipe speaker covers hiding out in the back.
For pre 1937 cars the most coveted award at the Grand National Roadster show is the America's Most Beautiful Roadster award or AMBR.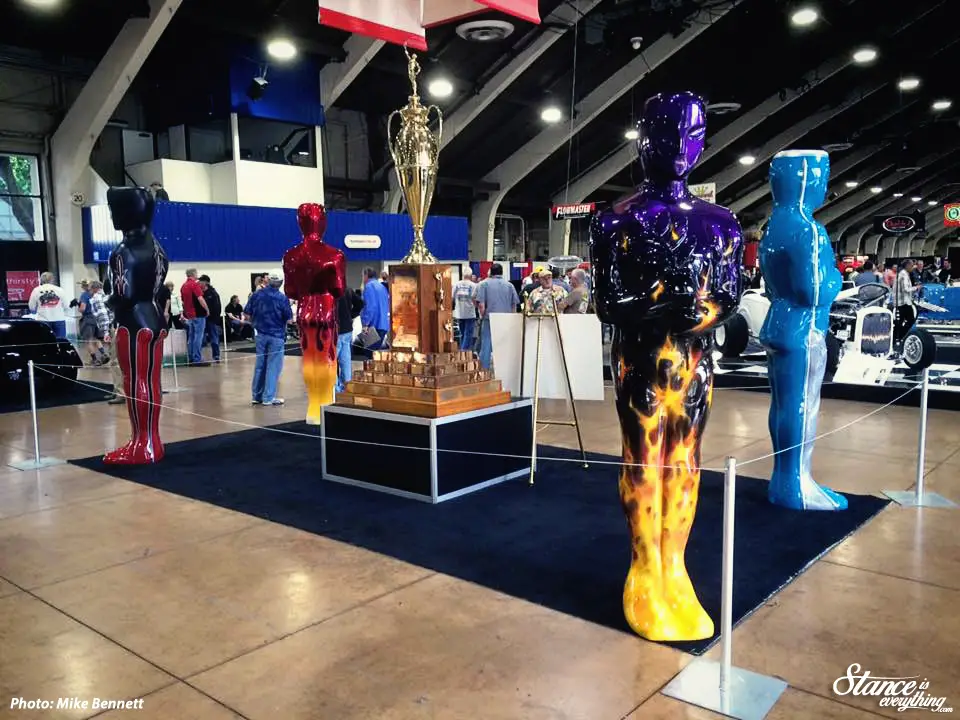 A huge award to win both literally and figuratively this prestige honor is given to one of nine pre-selected cars every year.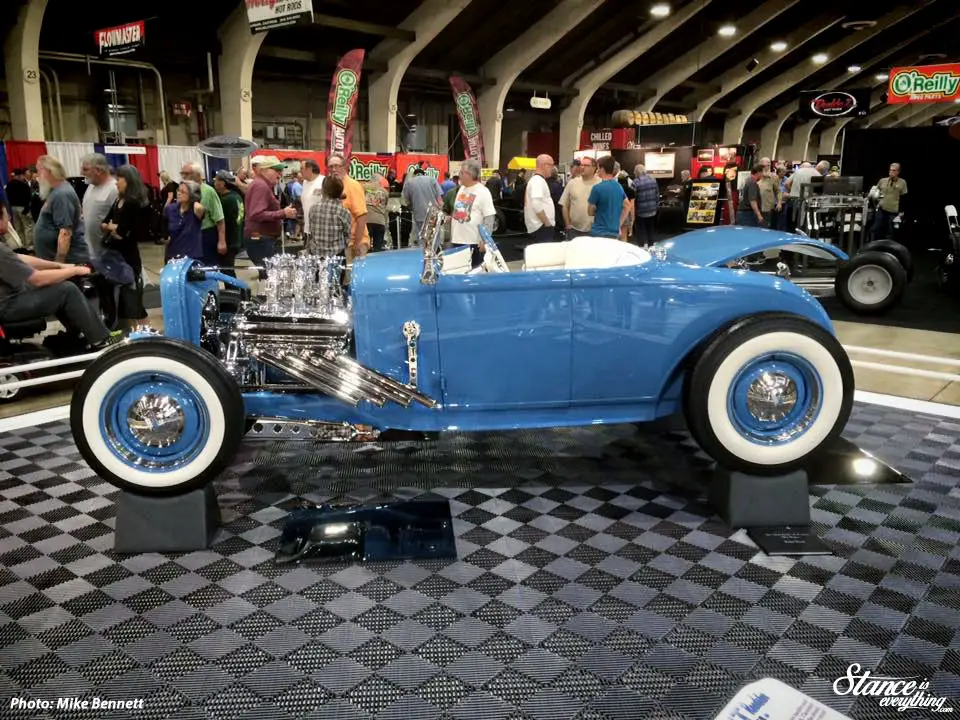 Chris Evans' 1931 Ford Roadster was an AMBR competitor and beneath the hood of this car is a Chrysler hemi, fitted with an awesome set of zoomie headers and sitting oh so right on Coker whites and steels.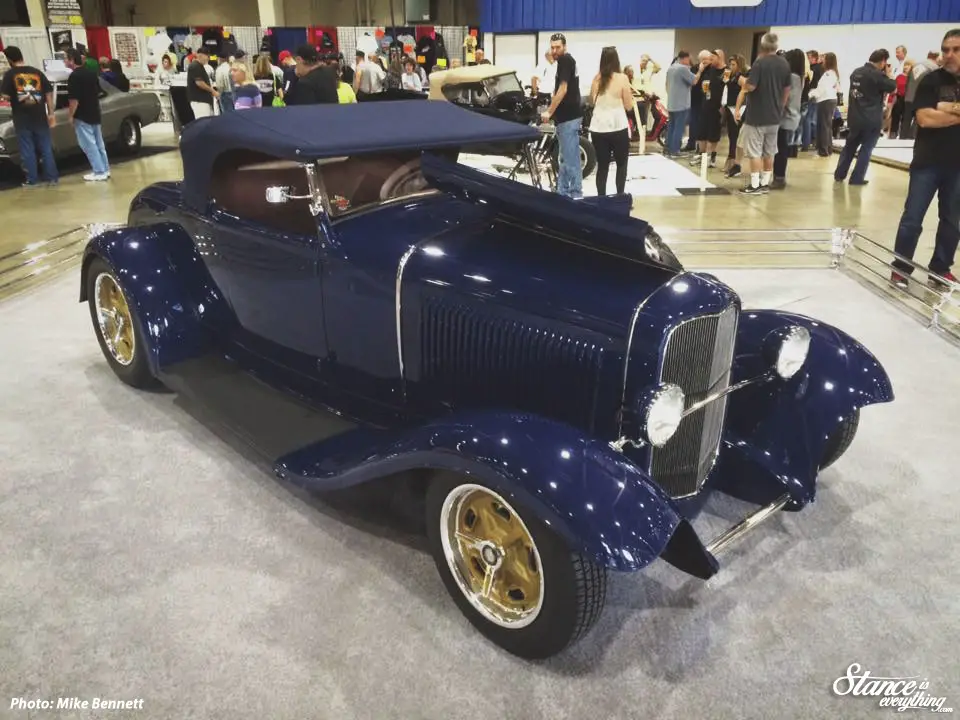 Jack Stirnemann's 1930 was another AMBR competitor, and this Ford is full fendered and powered by a Flat head with Edelbrock heads and three Stromberg 97 carbs.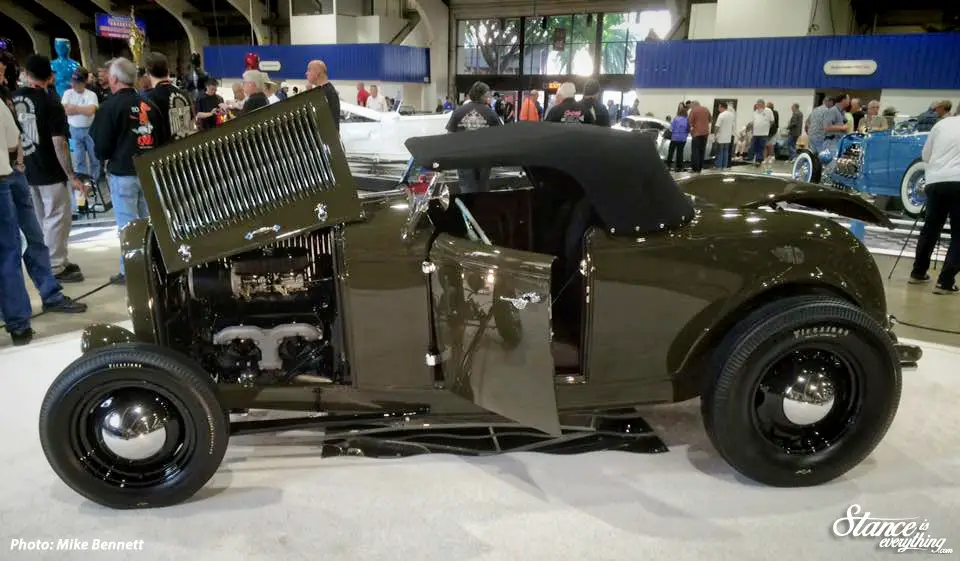 The winner of this year's AMBR award is Darryl Hollenback who put together this great looking '32 High boy that despite looking absolutely flawless actually has 10,00 miles on it.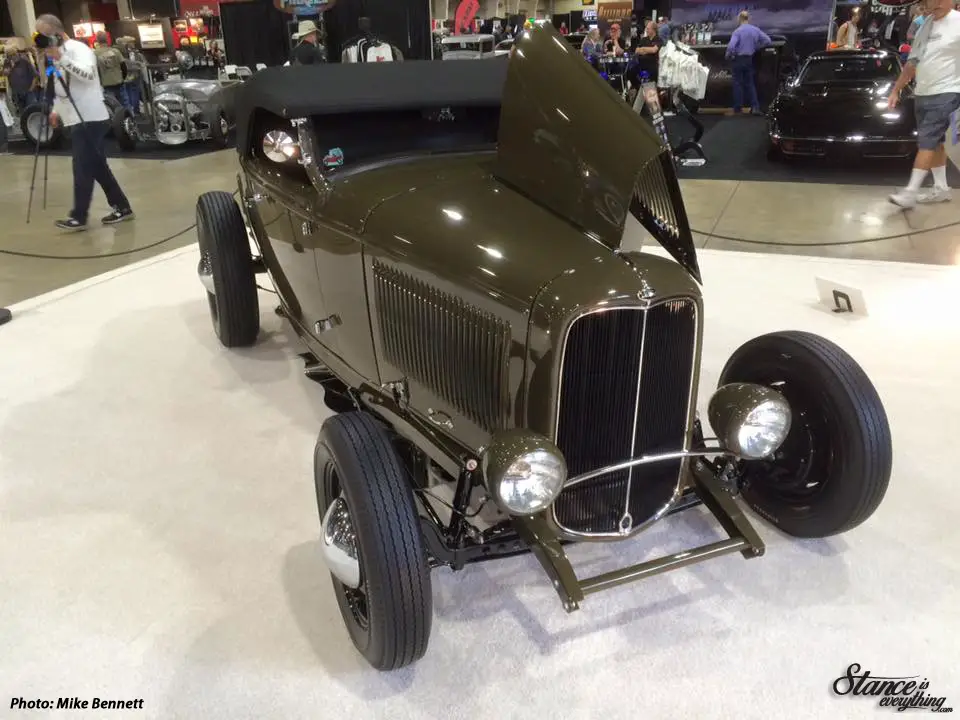 The mods list for this one (and all the AMBR award finalists for that matter) is quite lengthy so if you want to read what makes them tick hotrod.com has a great run down if the nitty-gritty details.
All in all my jealousy is at an all time high and I and wait to get a first hand account from Mike regarding just how great this show actually is. Hopefully next year I'll be able to attend, or maybe I'll just save my money a littler longer and head out to the shoe's 70th anniversary in a few years.