A few weeks ago Keith (the owner of Binbrook Speed & Custom) had one of his family and friends BBQs at his home shop in Binbrook. I rolled through (camera in hand obviously) for a good time and some good food.
Much like last year taking photos wasn't my main goal but with so many awesome hot rods in attendance how can a guy resist?
Keith's BBQs are always a great way for me to meet some noteable characters among the hot rod community and surprisngly I met two from my neck of the woods here in Durham.
The first rolled up in this super cool Pontiac, it's a small block powered car that sounds mighty healthy. Apparently it had a bigger motor previously and the current is a compromise for the sake of drivability.
With slot mags in the rear, and factory wheels up front it's got a bit of an understated presence I really dig.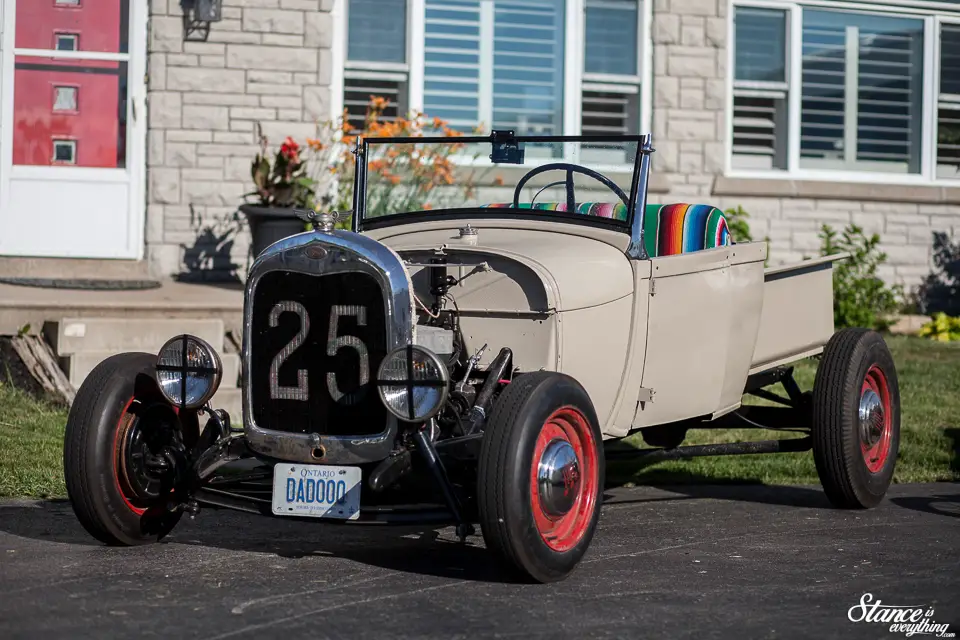 Bart Smith, a local illustrator I've wanted to meet for awhile, showed up riding shot gun in the Pontiac to pick up his four banger powered Model A. It's a simple little hot rod, but for what it lacks in size and power it makes up for in sheer fun.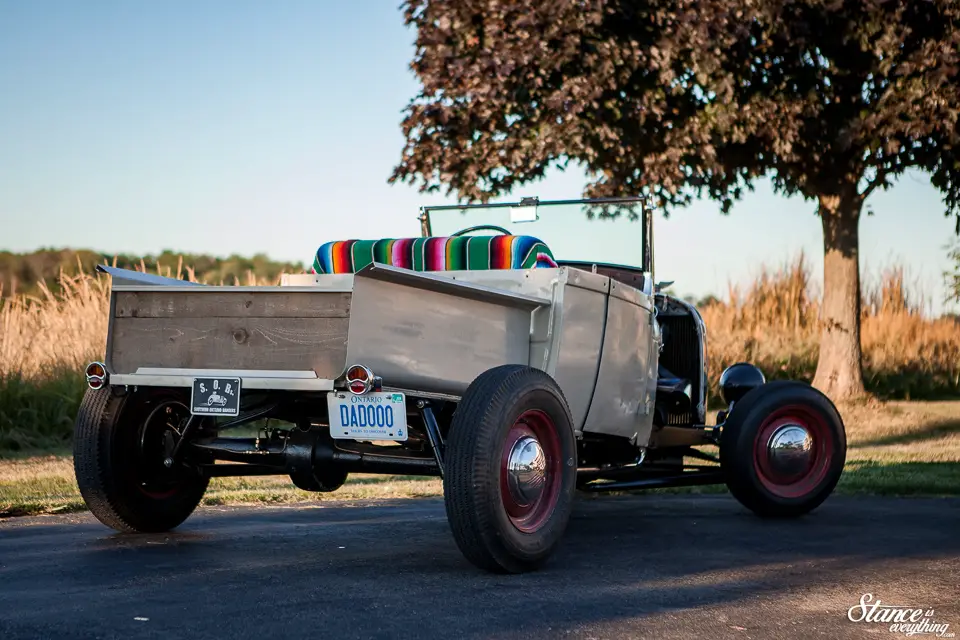 The spartan Model A was at Keith's shop for a little front end work. Keith addressed a few niggling issues in the front end and Bart drove the car the over 2 hour track back to Durham.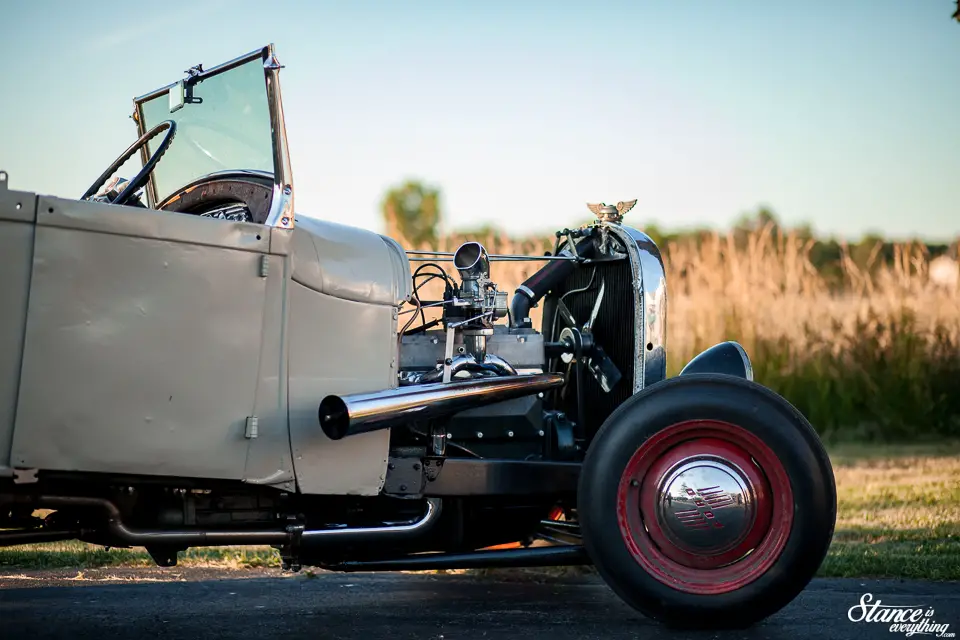 Can't wait until the next BBQ, or my next chance to shoot a Binbrook build.