Have you ever been part of a happening? I'm not talking about some weird M Night trainwreck with killer trees and plot twists. I'm talking about being at the jump off point of something new and exciting.
Prior attending Drift Jam, when asked if I've ever been a part of a happening I would have said no. I've been to plenty of first time events sure, but never one that's shown so much potential.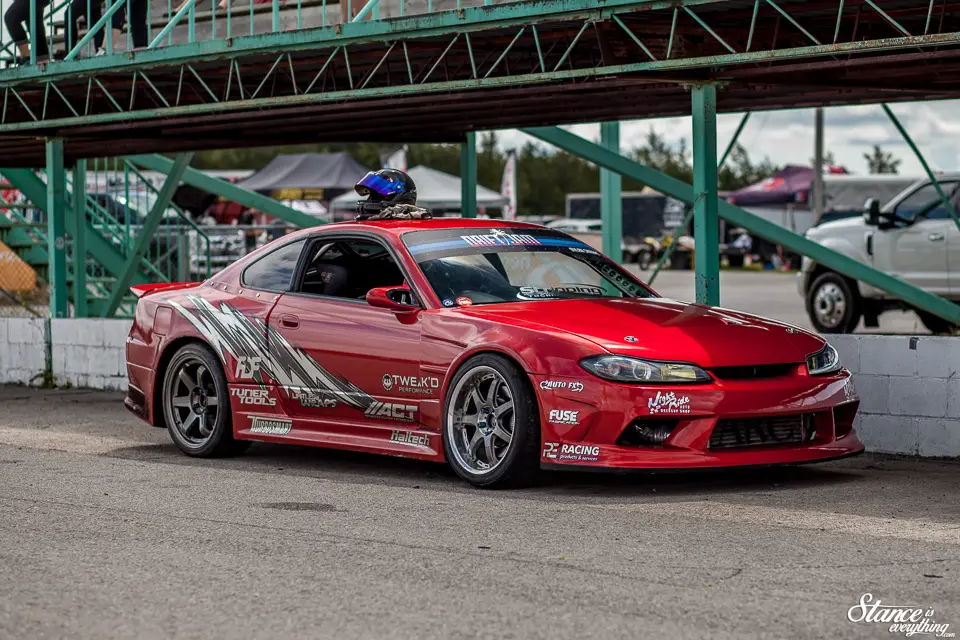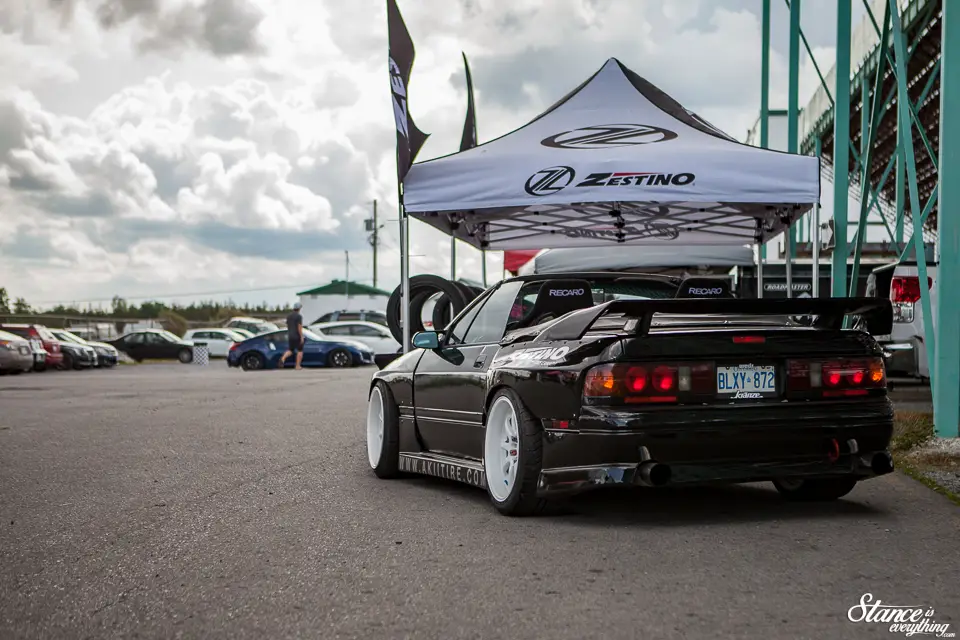 Drifting is a form of Motorsport and therefore isn't cheap. Driving in any event requires some level of capital investment.
Tires are blown through in rapid succession, parts break, there are trailer fees, and so forth and so on. Competing in an event also comes with it the potential risk of destroying a car you spent untold hours building.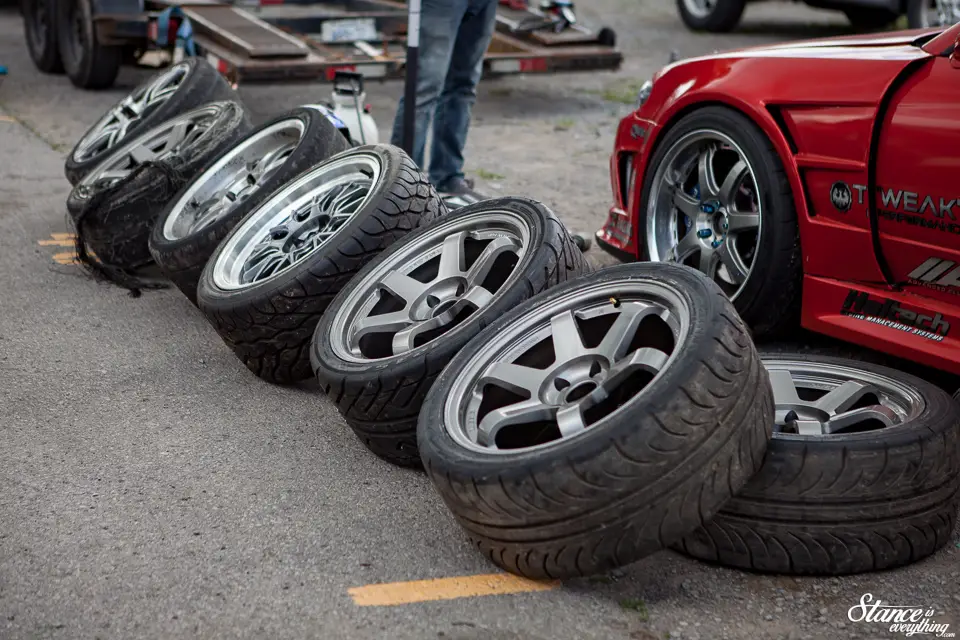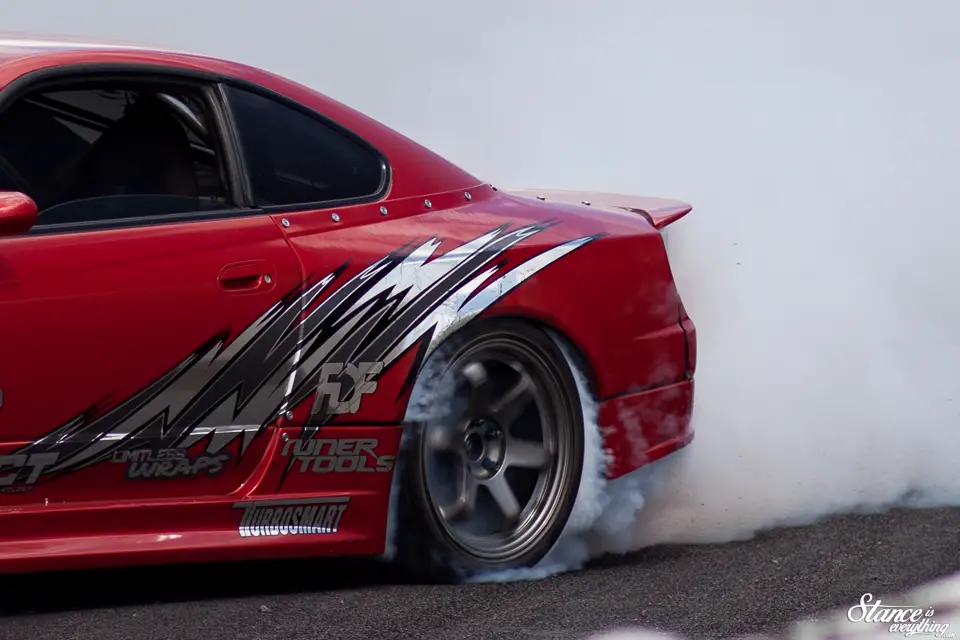 As a result driver's are rightfully particular about the events they attend.
If you're a new series you better prove that you know what you're doing if you want to survive.
With their first event being a resounding success word obviously spread because Drift Jam had a very respectable field for their first competitive event.
From the gates open to gates closed it's clear to see that the organizers, Devo and Jover, care about their series the drivers and the spectators. Heck they even care about us media folk as well.
Actions speak louder than words and the actions they took to make the day run better went a long way.
Here's an example; initially the day started with one track layout. After running it for roughly an hour Devo and Jover modified the layout based on driver feedback. I absolutely cannot understate the importance of this.
If you've ever watched a competitive event (of any sort) where the course doesn't work you know it isn't fun. It's much more enjoyable to watch driver's go all out on a course they love versus cruise through course that doesn't work.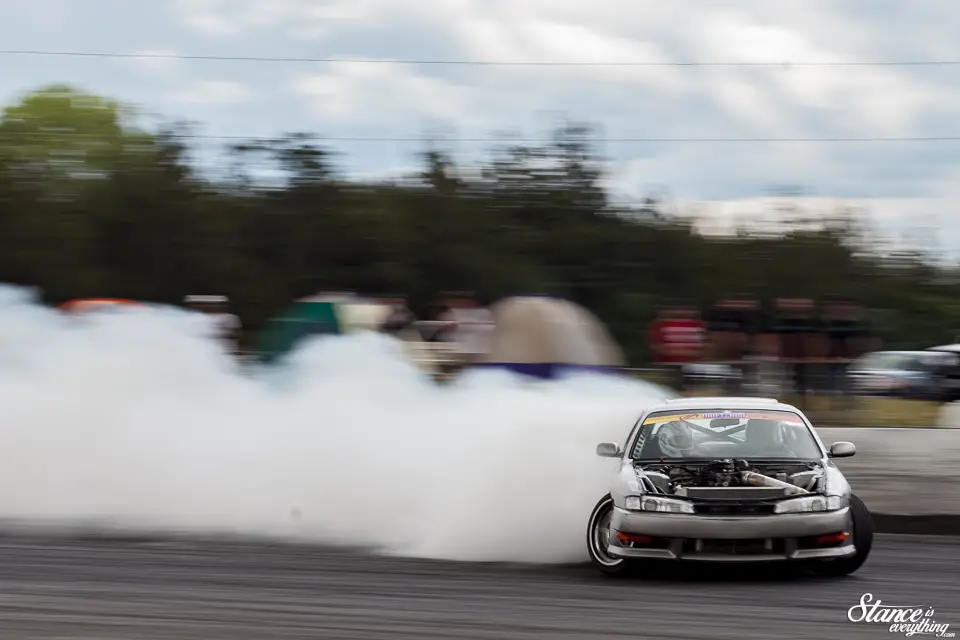 The result of a quick layout change, along with utilizing the main track, the Fabi track, and the skid pad was a day of near constant action.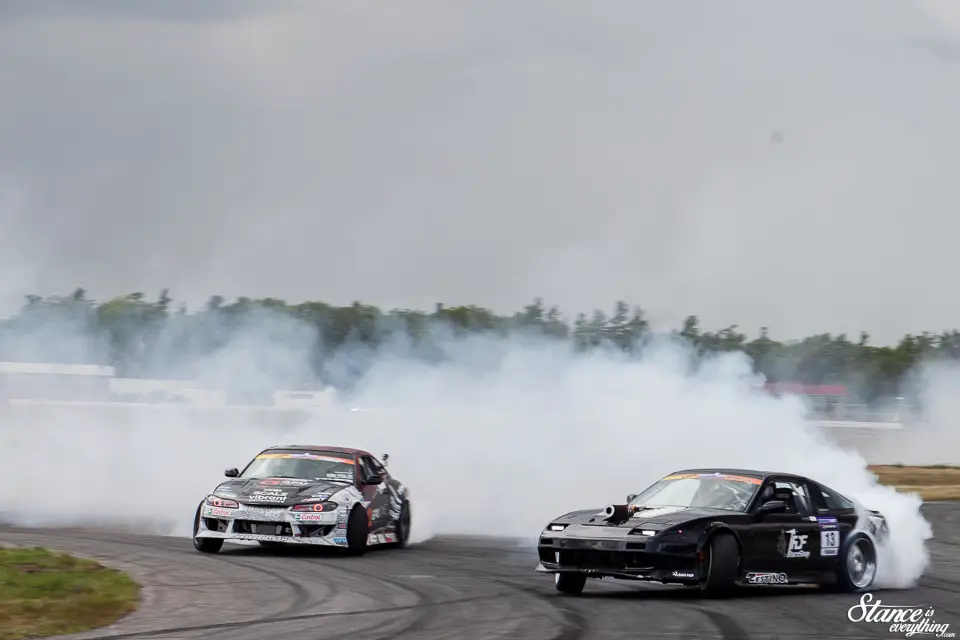 The main track was for the primary competition and Fabi and the skid pad were kept warm by those who wanted to drive without the pressure of judged runs.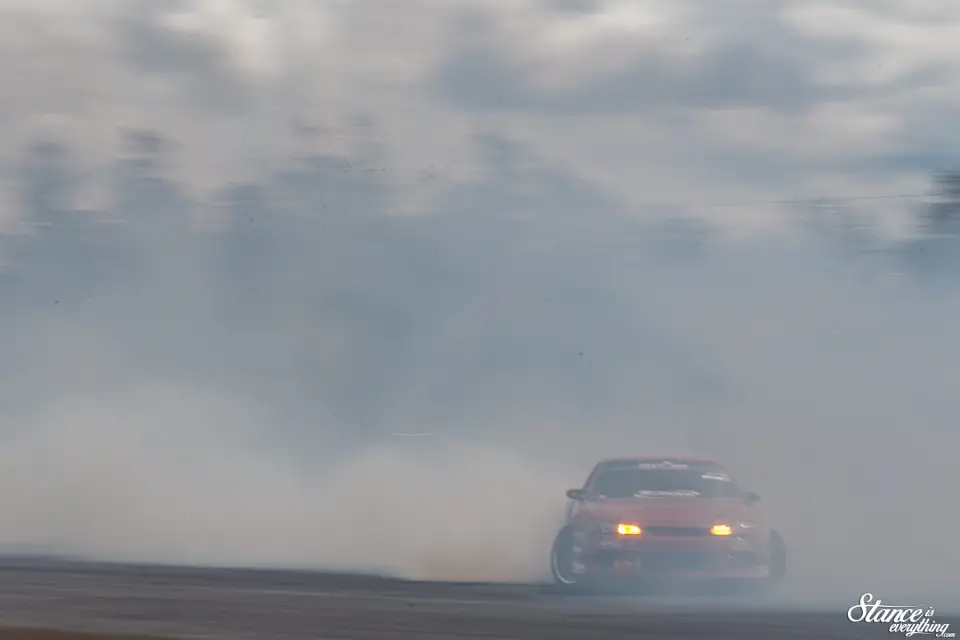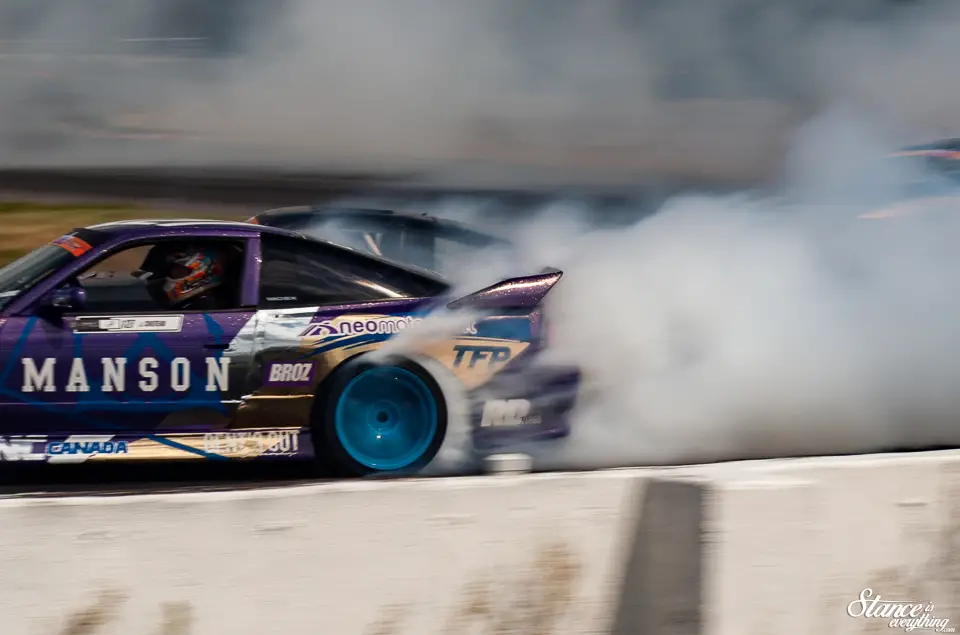 As you can tell from the photos plenty of people took advantage of the copious amounts of track time and tire smoke filled the air all day.
The Drift Jam competitive events have two classes. Street and Pro. The street class is run more like a jam session. These car's don't run tandems and instead compete for awards like most aggressive entry, best car style, and best driving style.
Pro, is as the name describes, for professional drivers. The cars are a little more serious, and the competition a little more traditional, but there isn't as strict a rule set as other competitions.
In the end this series is more about than it is rules and awards.
From the outside looking in the Drift Jam format appears to have worked really well. From am to pro the driving was exceptional and it looked like everyone was having a great time.
In terms of tandem battle's the one's at Drift Jam are some of the best I've seen in recent memory. The wide variety of driving styles and cars made each tandem battle quite different from the next.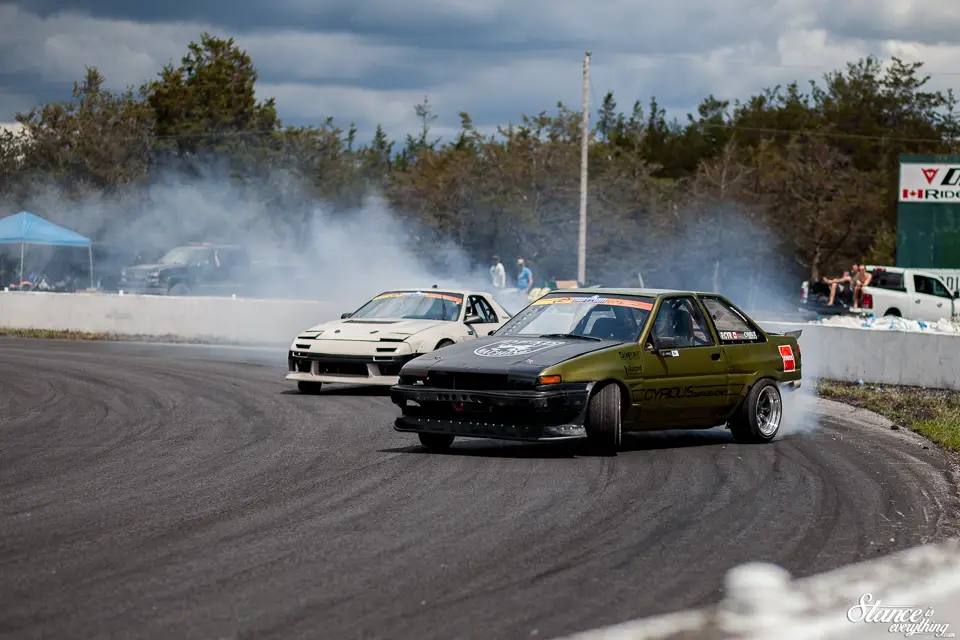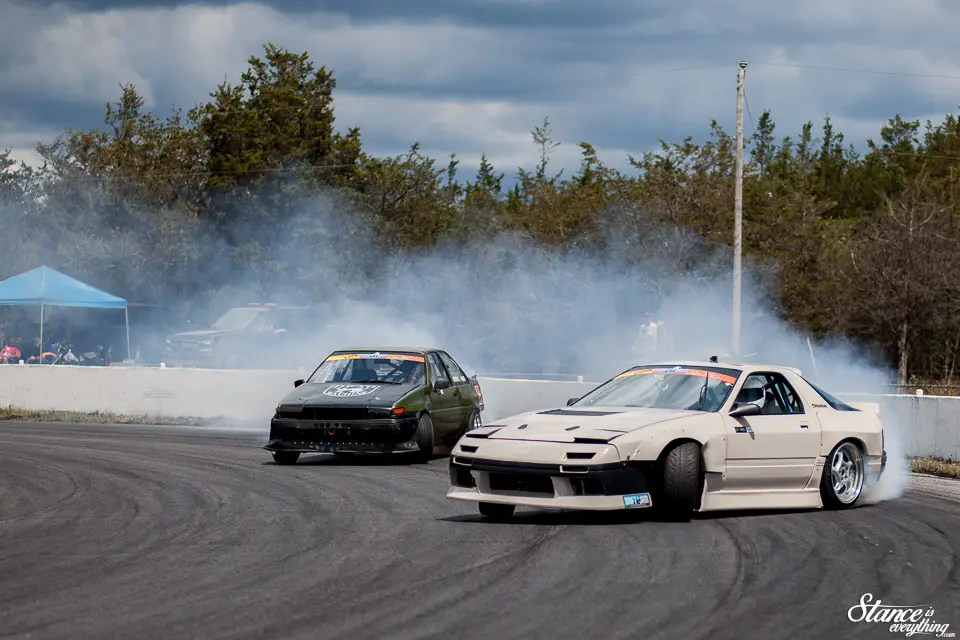 It was controlled mayhem and quite frankly it was awesome.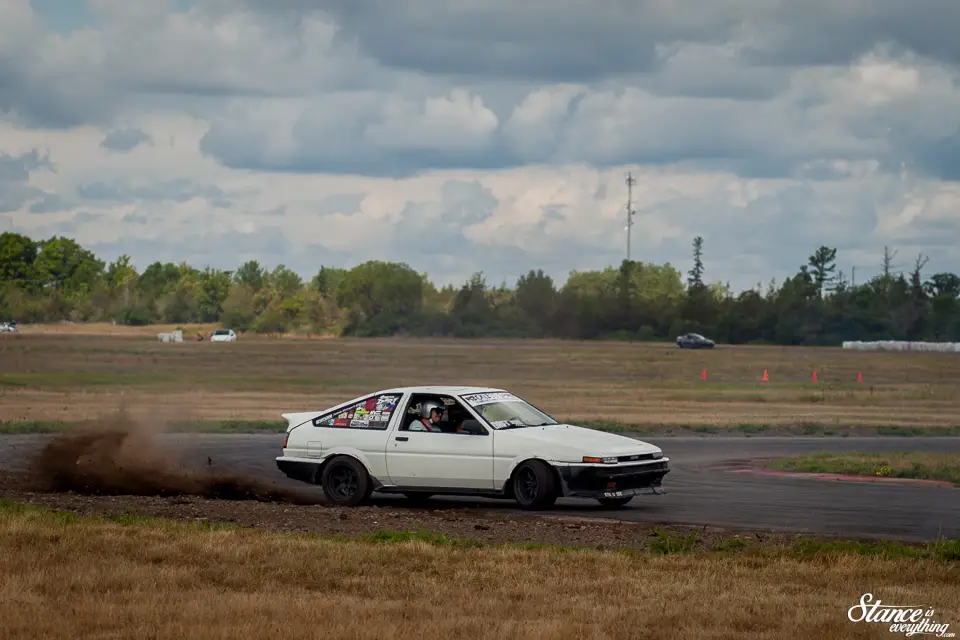 There were a couple of offs, and minor break downs throughout the day, but every car managed to roll out mostly in one piece which is what you always want to see at a drifting event.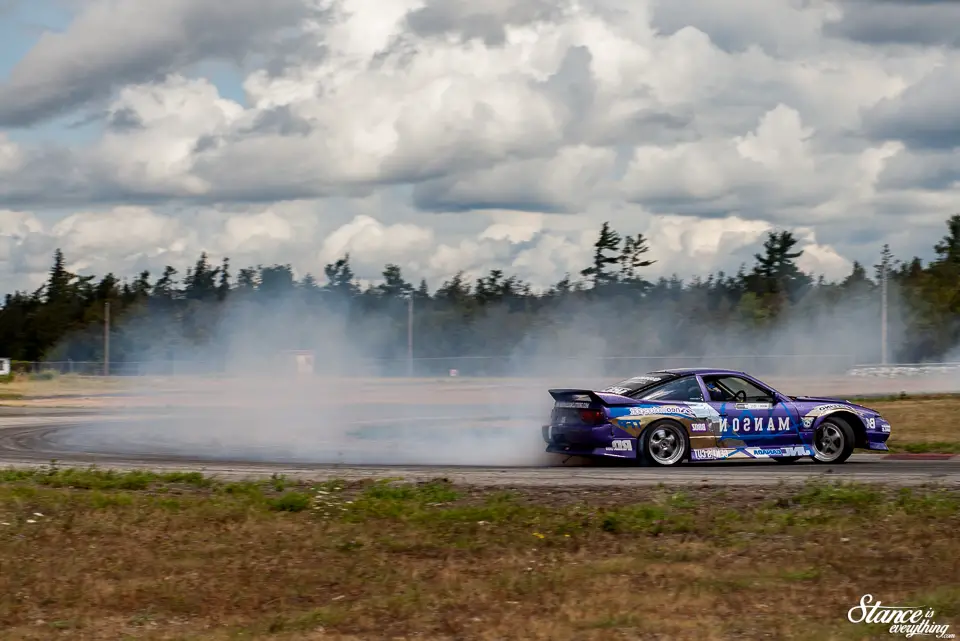 Nothing is more gutting than seeing someone's hard work spread all over the track as a pile of unrecognizable debris.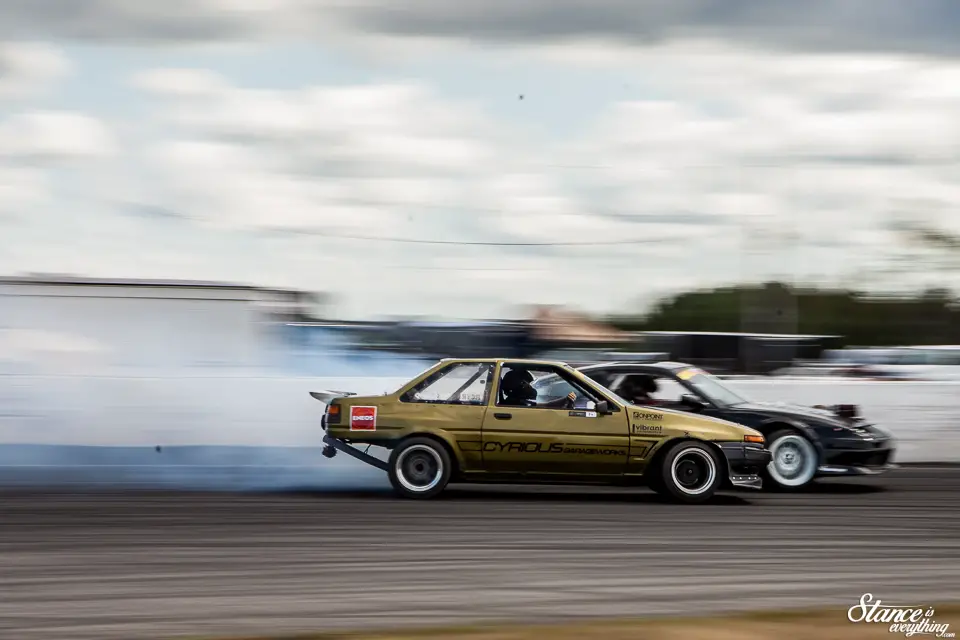 The wildest battle of the day was between Josiah Fallaise and Pat Cyr. Neither driver wanted to give up so much as an inch and as a result they ran incredibly close.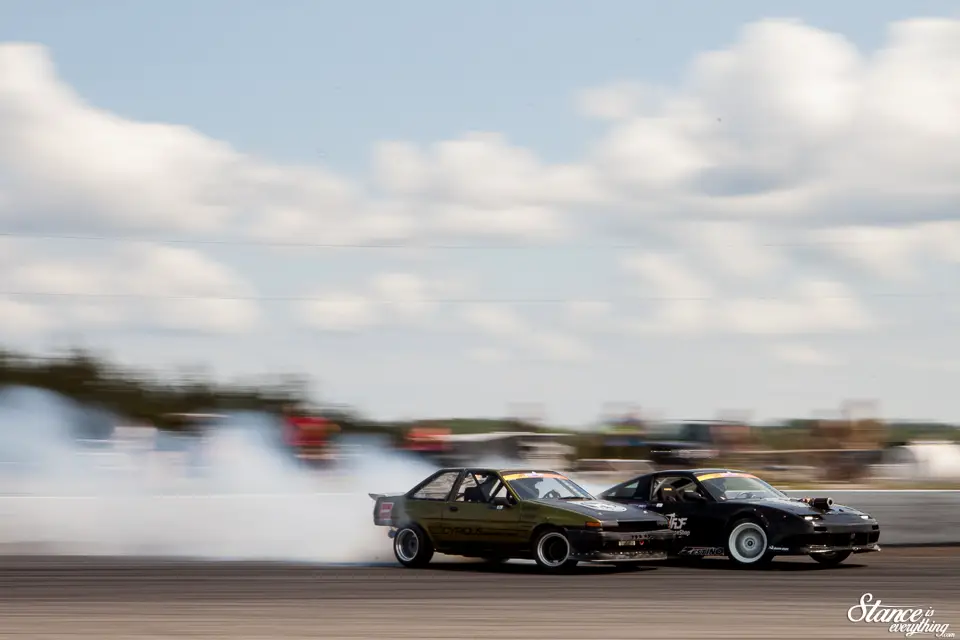 In the end Pat Cyr would up on top followed by Josiah Fallaise (who I promise was more excited than the photos make him seem) and Franky Becerra.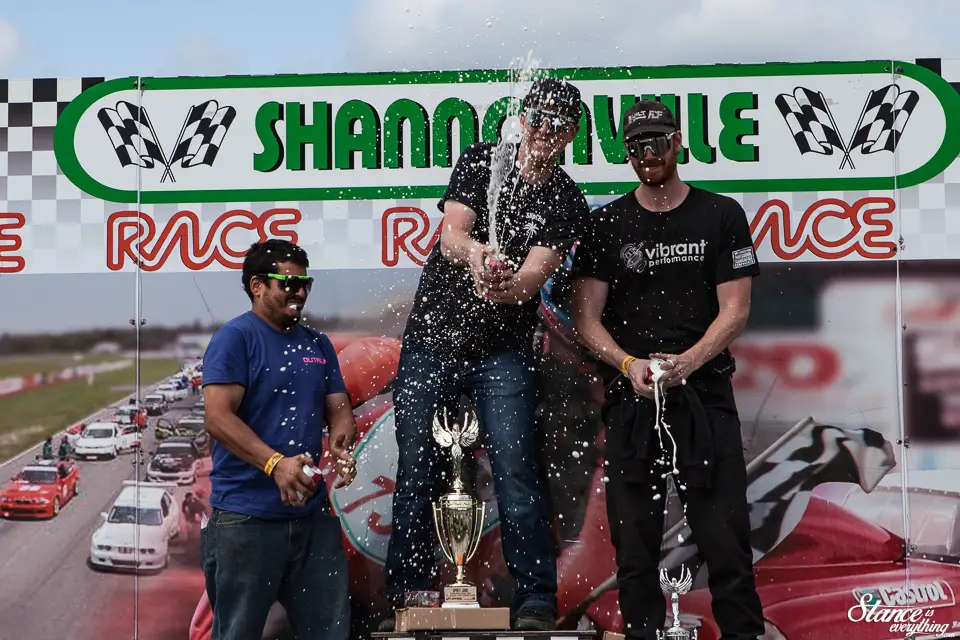 As if that wasn't enough immediately after the award ceremony local clothing company Screvvface held an event called King Of The Ring.
King of The Ring rules were simple, go out and get the crowd hyped. Do that, and you win a prize pack.
A true showman leaves people wanting more and that's what Drift Jam did with King Of The Ring. Thankfully more in this case is just around the bend. Throwdown Round Two takes place August 12th 2018 at Toronto Motorsports Park Cayuga.
For more information on the next event and the entire series visit DriftJam.ca