The Datsun 1600 is not on the short list of vehicles I would expect to see at the Detroit Autorama.
Actually, truth be told, I don't know where I'd expect to see one because before this one I'd never seen one in person before.
I feel a little bad for any of the 1600s from here out because Horsepower Techs has set the bar pretty high with this example.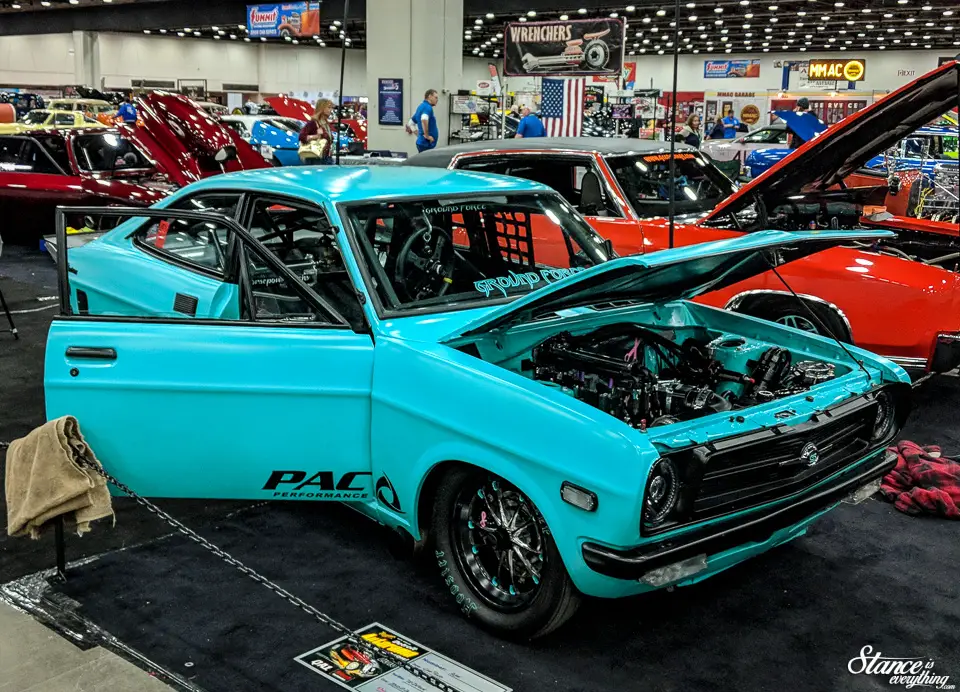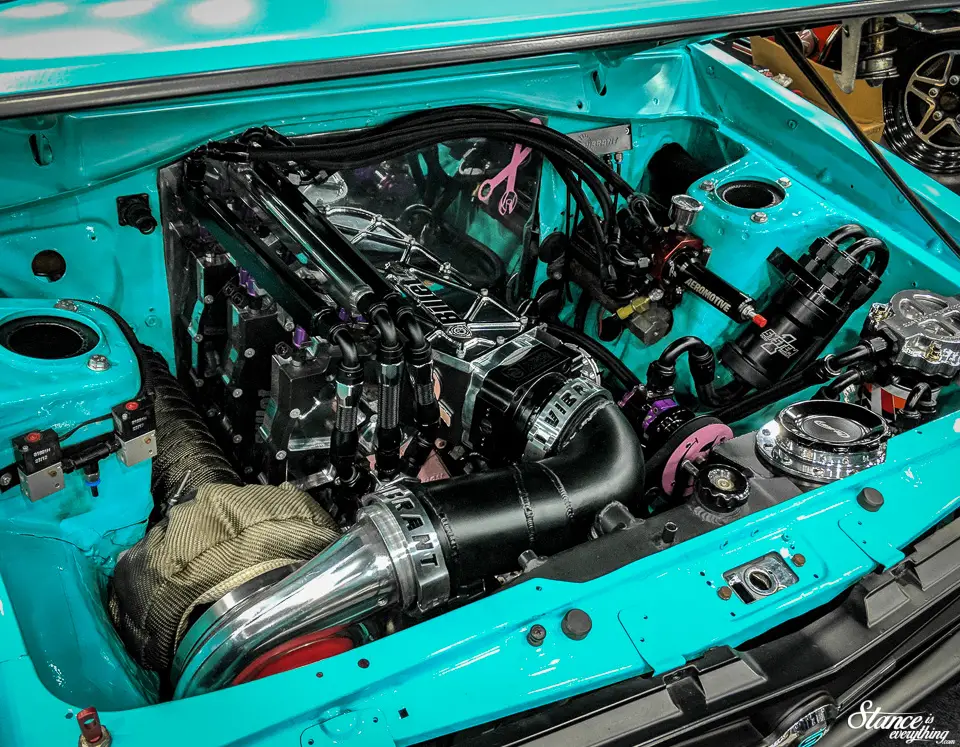 Set up as a quarter mile machine this car no longer has a Datsun/Nissan motor underhood. Instead there's what looks to be a 13b joined by a turbo and a plethora of Vibrant Performance goodies.
The appearance of a Pac Performance –an Australian based rotary engine builder– sticker on the side suggests the rotary engine found in the Datsun is quite stout.
However I can't much firm information about this car online, on PACs page, Horspower Techs page or anywhere else.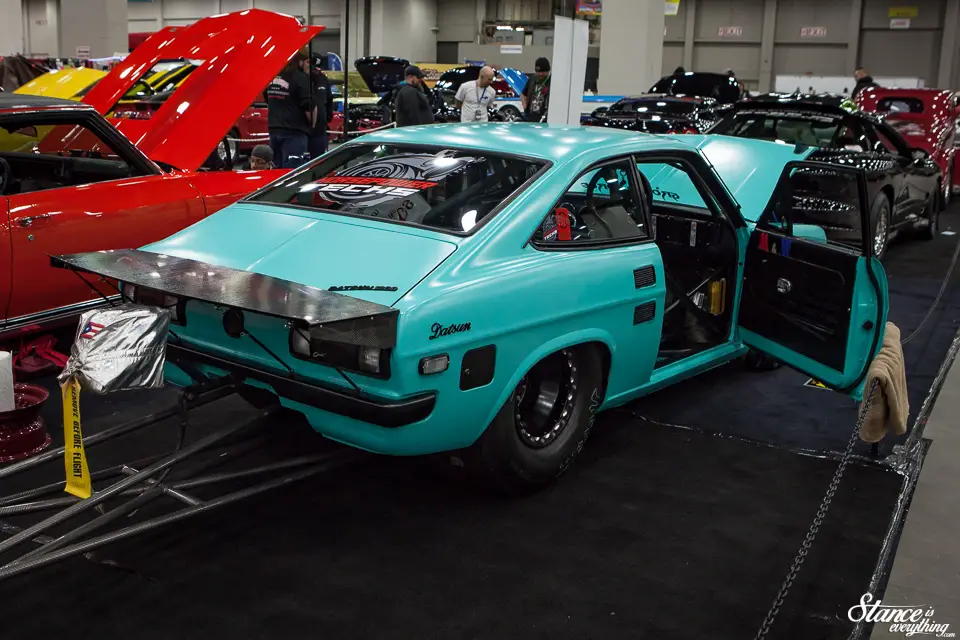 What I do know is that this is at least the cars second time at Autorama.
In 2016 it appeared at the show less complete than it is now. Today, minus a driveshaft, it looks about ready to go.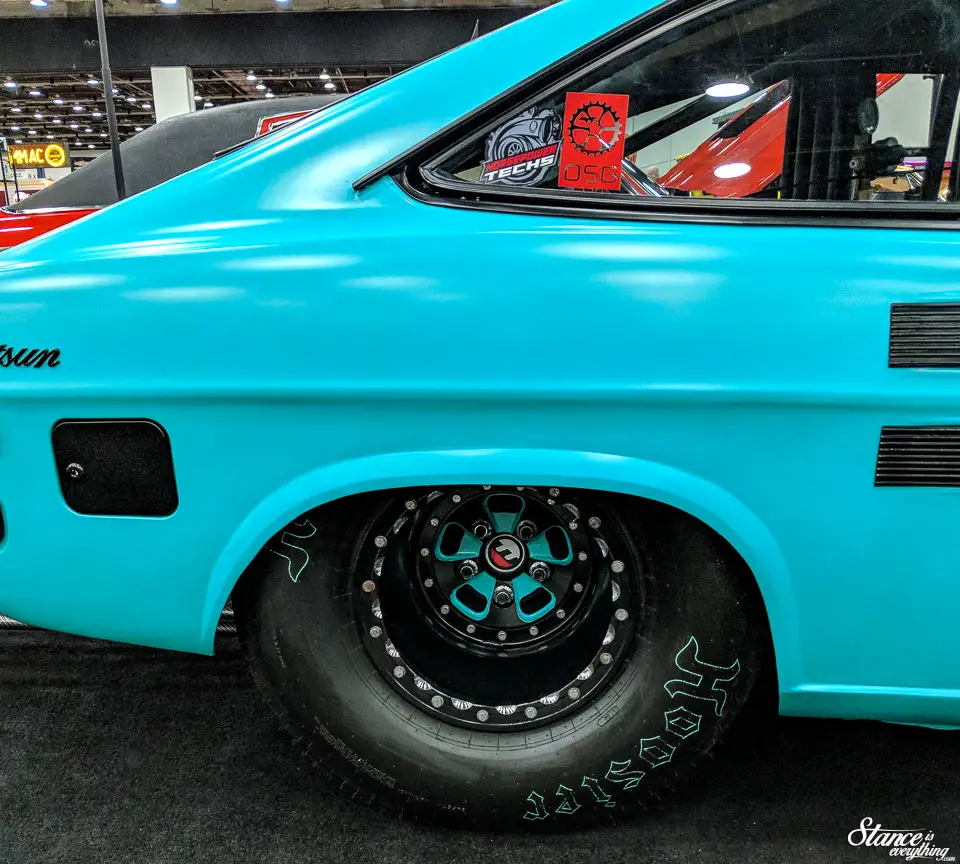 So, internet, this is where I turn to you for help. Does anyone know the history on this little weapon? It looks like it's ready to tear a drag strip to pieces and look good doing it.