A few years ago on the way back from a local classic car cruise Lyndsey brought up the would be project I've been talking about since the day we met. Something that I would buy, wrench on for a few years, and most importantly keep for many years once it's done.
Of course specifics like what that vehicle would be or when I would start it were up in the air. I was content with 'one day' and 'something'. She said why wait, why not now?
With plans to start a family and a larger second home (with a two car garage) inevitable I suggested that now might not be the best time for a project.
She challenged saying that it also wasn't the worst time.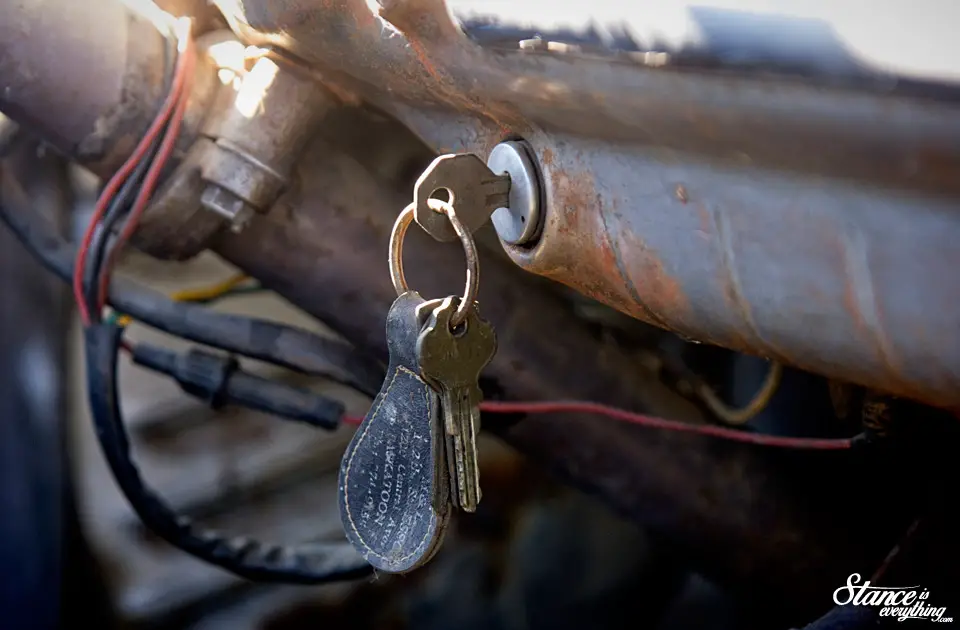 Her only words of warning were that I not put us in the poor house, and that I don't think of the project as solely mine. Yes I would be doing the work but it would be hers, and ultimately our sons as well.
Meeting her more than fair terms was no problem, so we began to seriously think about what vehicle we would soon own. E30s and Blazers were quickly canned, because repeating the past wasn't something she was interested in.
Anything newer than 1970 was cut as well because if we were going to 'invest' a sizable amount of money into a vehicle it had to be one that would at least maintain some of its value.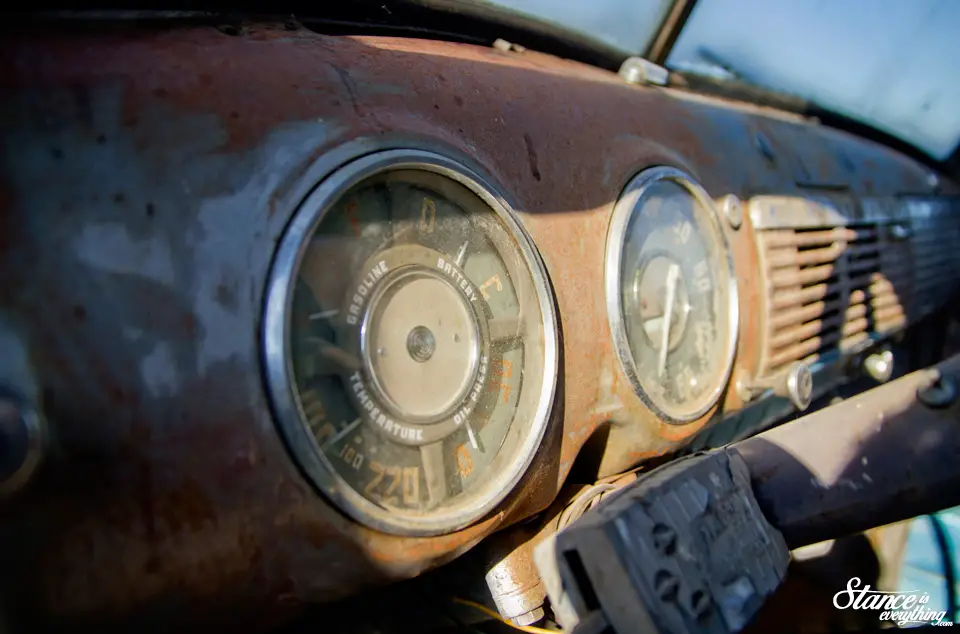 Both being Chevy fans we started there, and car wise we both love Chevelle's but they were out of our immediate price range. I'm not sure if it were her or I, but one of us suggested why not a truck? They are generally a bit cheaper, generally a bit more practical, and generally pretty awesome all around.
We ran the idea past good friend Blair Taylor of Taylor'd Customs and he was more than on board to help everything come together.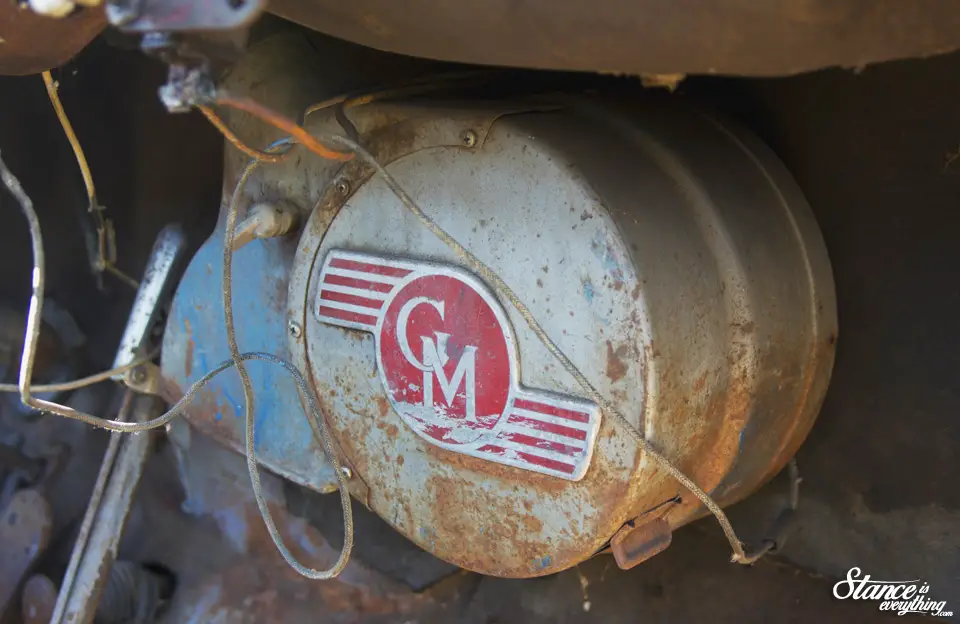 Over dinner a rough game plan was sketched out and the hunt was on.
This was all roughly two and a half years ago and from then to now we came close in our search several times. Then life threw us a few curve balls, most notably my old car losing about a foot of cargo space.
Staying in the 3 family allowed me to keep the truck fund whole, which meant that I was able to start the search anew this year.
Eager to get a base before something else happened, I looked at a number of trucks, and I must thank Blair and Jeff Wybrow for being good sports about my asking questions about several trucks that were prettied up piles or rust and bondo.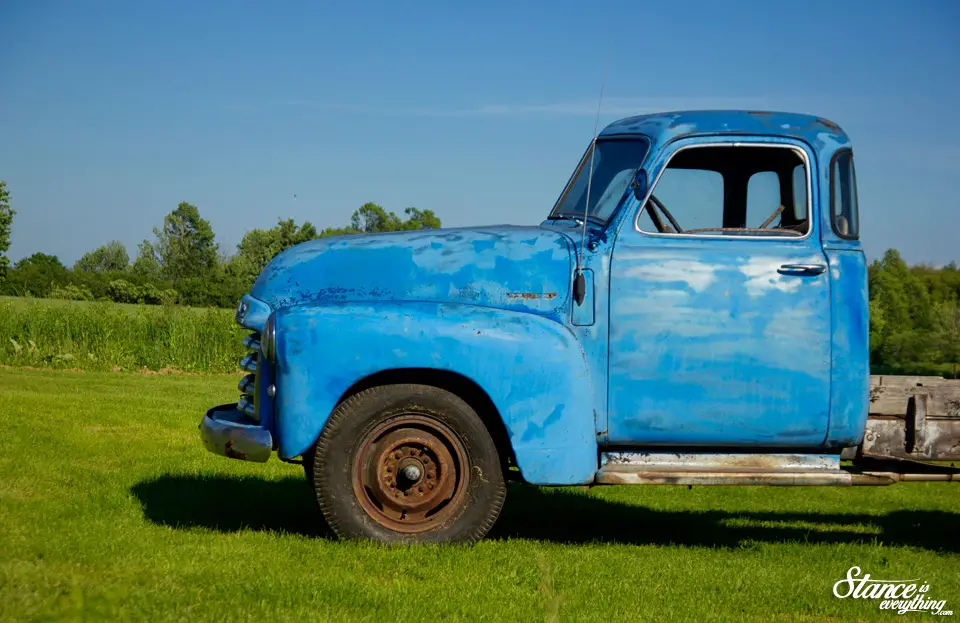 While I sifted through Southern Ontario rot boxes Blair sourced a really clean base out in Saskatchewan.
Money quickly changed hands and I can now officially present the first long-term Stance Is Everything build; Project Why Wait?.
At the beginning of our search we were dead set on '55 – '57 Chevrolet but as time went on Lyndsey decided she liked the earlier style better so we refined the search to 48 – 54.
A GMC was actually never part of the plan but sometimes you just have to roll with it and in the grand scheme of things a 5 window GMC is a bit more unique.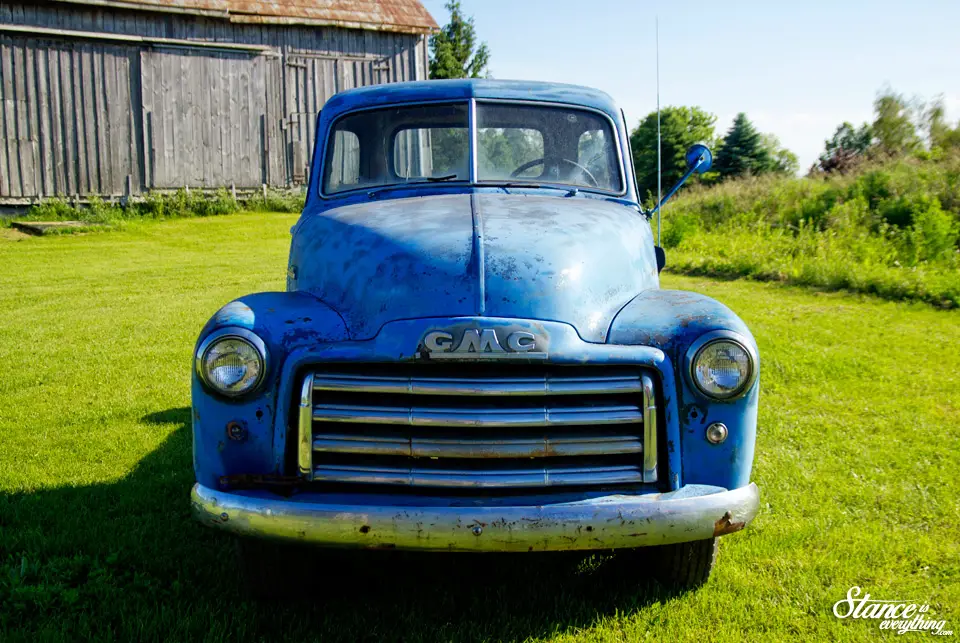 From purchase to delivery at Taylor'd Customs was about three weeks, and when it arrived I was glad I passed up on the numerous other trucks I considered and scored an unmolested all original.
Though it doesn't have a bed this truck is very complete and very clean.
During the search Blair stressed that while I wanted to keep something in patina today, I may not in the tomorrow so I should buy something that could reasonably be painted some day in the future.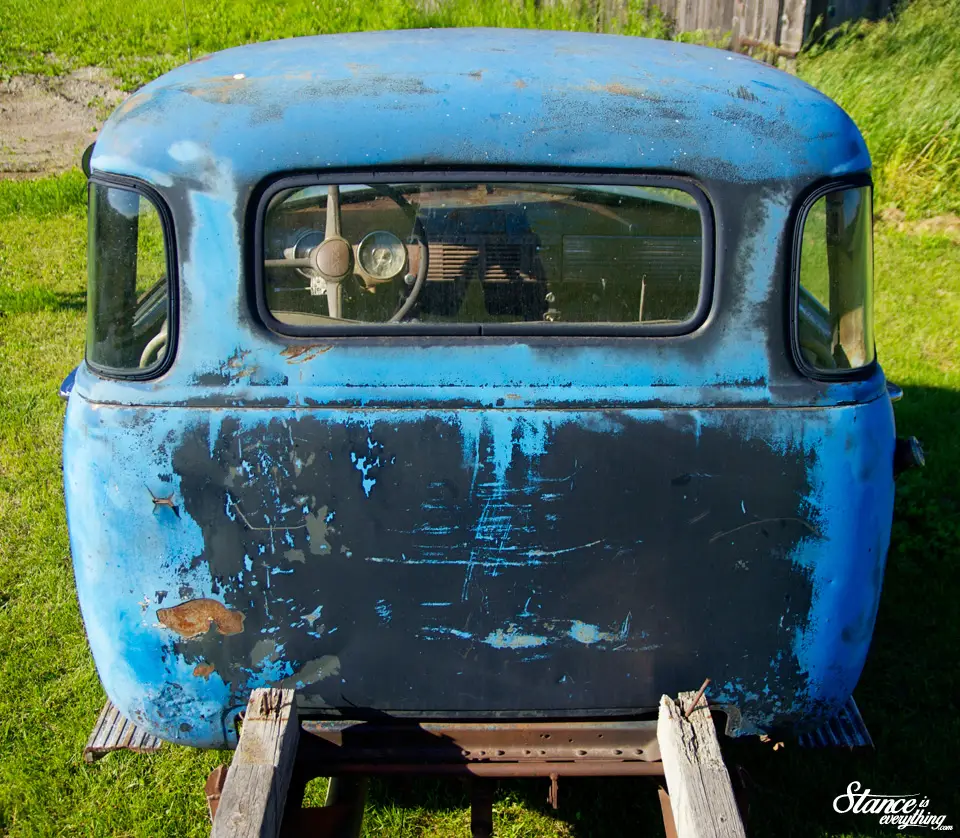 Being incredibly solid –other than the need for a passenger side cab corner and patches in a few other, very small, areas– this truck is a great candidate for one day wearing glossy paint should I go in that direction.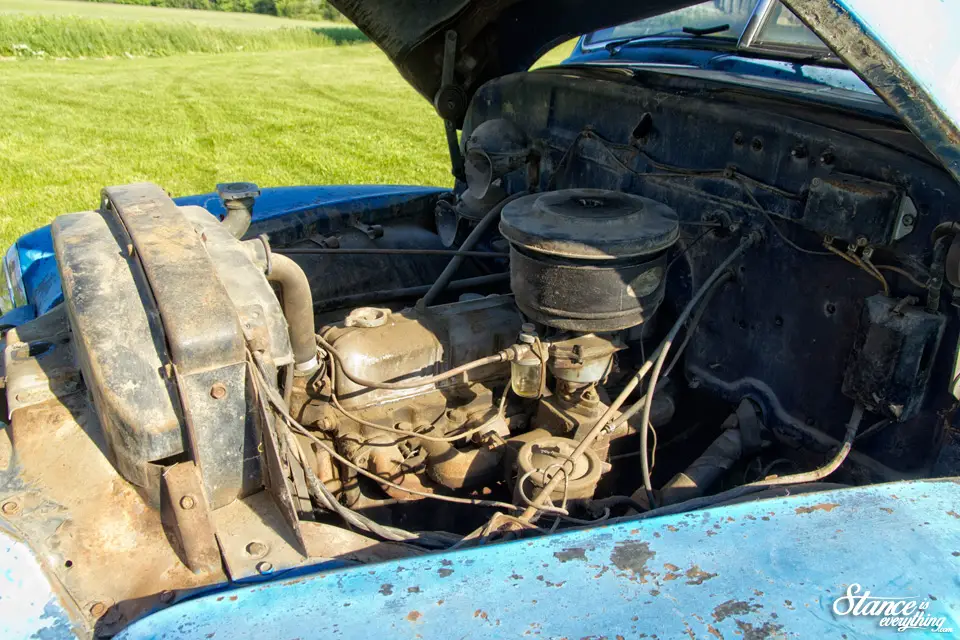 Currently the plan is to leave the patina, match a bed to it, and put it on the ground, but future plans and further specifics about this truck will be ironed out in subsequent posts.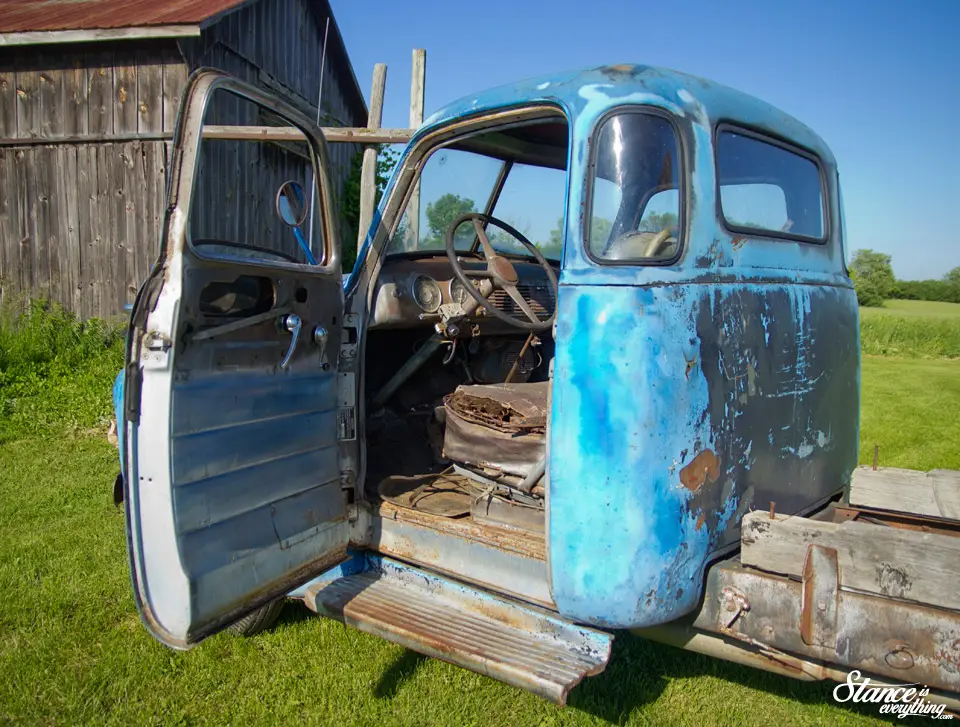 For now I'm just happy to have finally landed the 'something' I always wanted and I'm over joyed that 'someday' has become now.
It goes without saying that I am extremely excited to start wrenching on this truck, and I really look forward to a long future cruising around in it with my wife and son.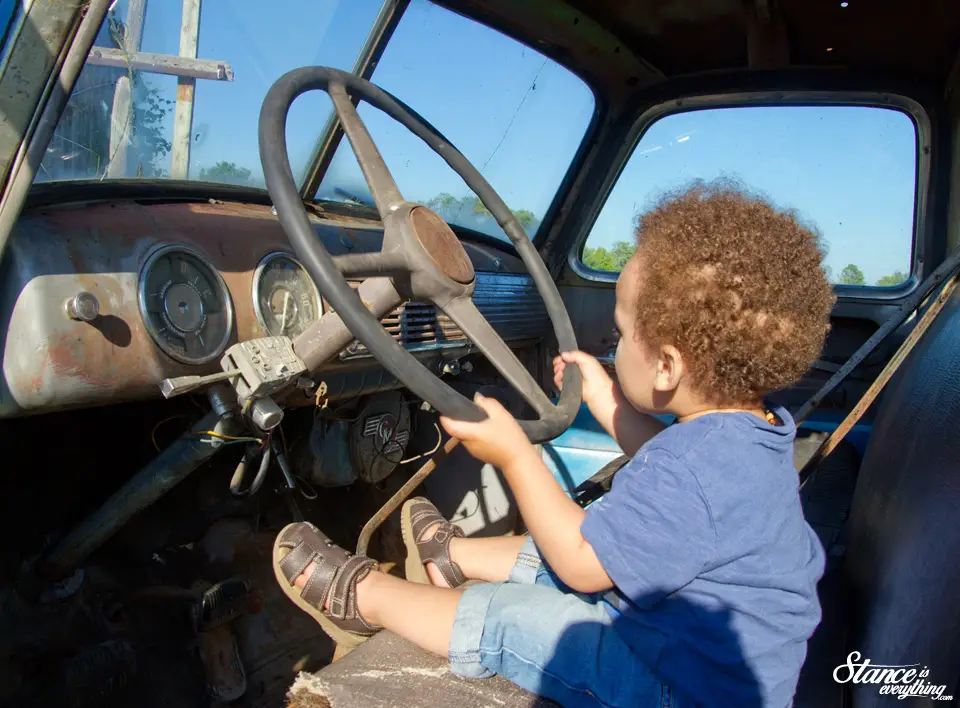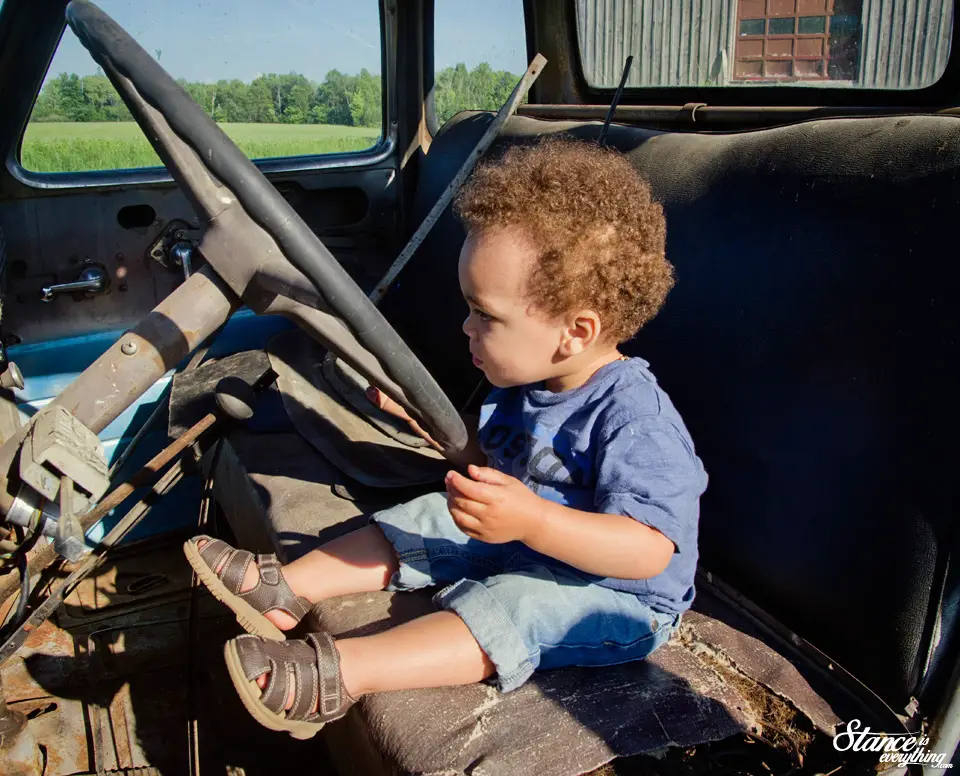 This will be the first full build I have ever done and I plan to post it all up here. Hopefully some of you can contribute with advice, tips, parts and encouragement a long the way.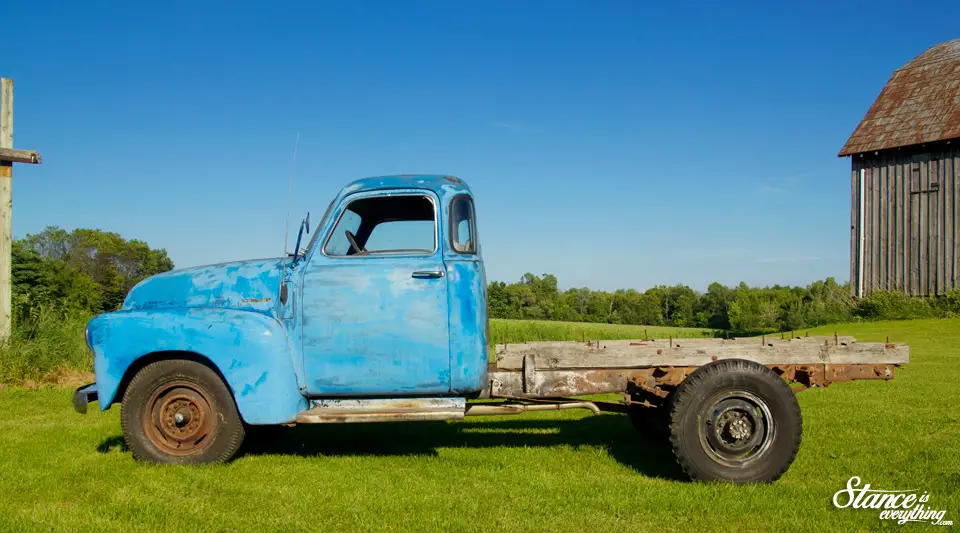 I'm going to need it.