It seems a little bit weird to be writing a 'eulogy' for a car that I never really expected to do a whole with but sadly here I am typing it.
Yesterday morning on my way to work my Mazda was struck from behind from a woman who thought texting was more important than piloting the vehicle carrying her daughter around.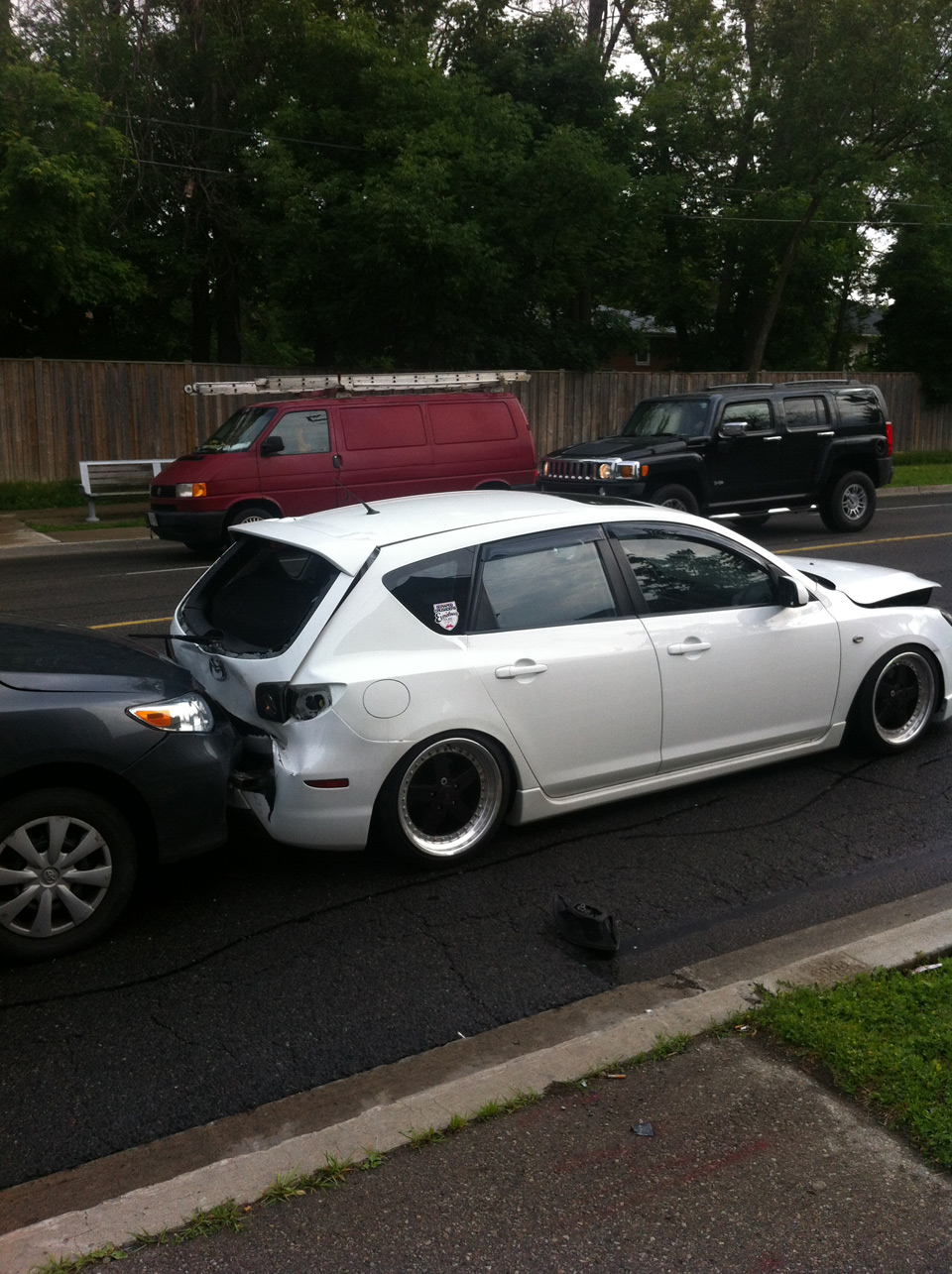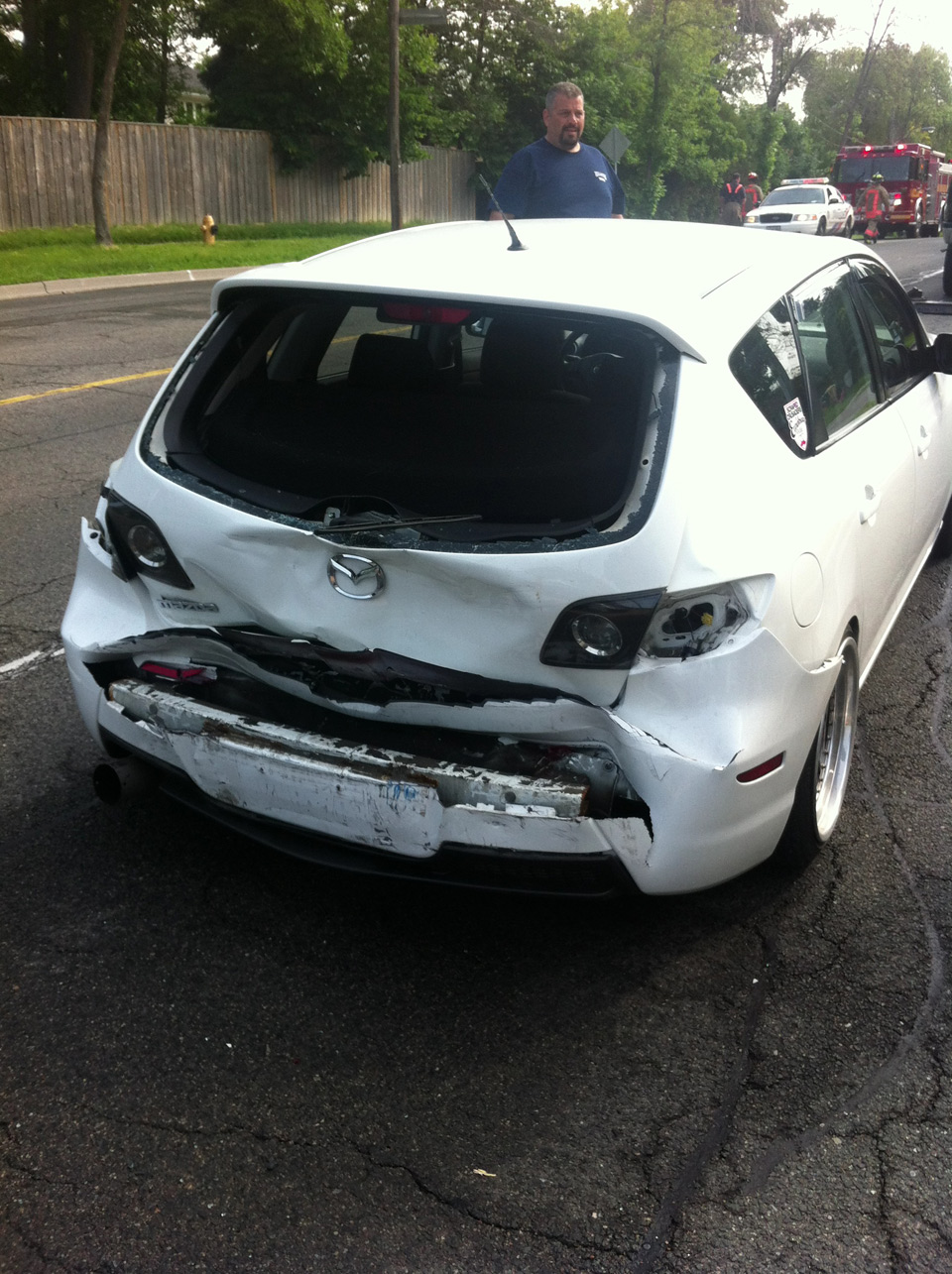 She ended up hitting me, without hesitation or braking of any kind, at about 50 kilomertes an hour –assuming she was going the speed limit– which drove me into the Ford Escape stopped in front of me.
The damage to the Escape was fairly minimal (since I submarined under it) and though the damage to her car was pretty significant my car by far took the worst end of the deal.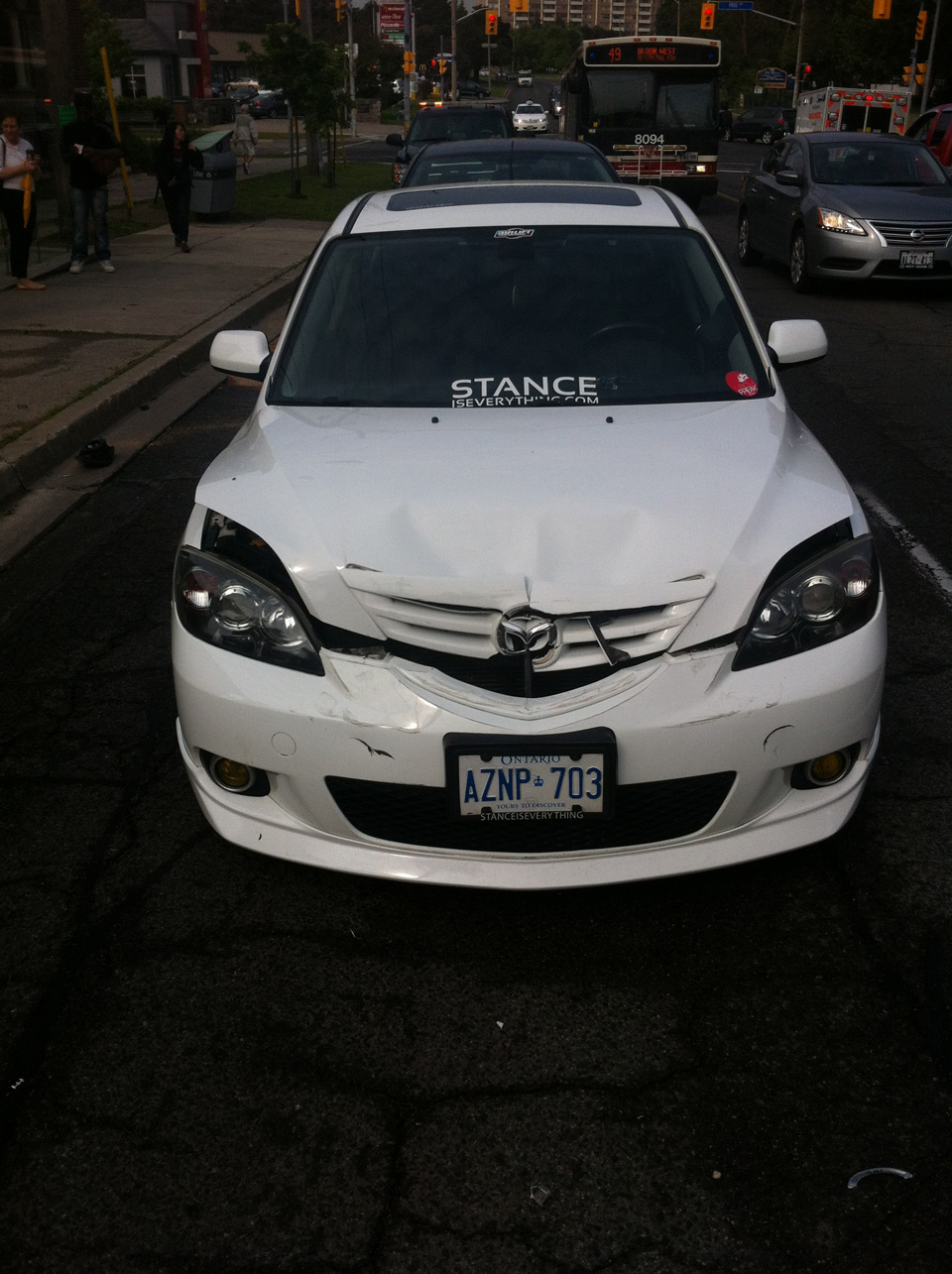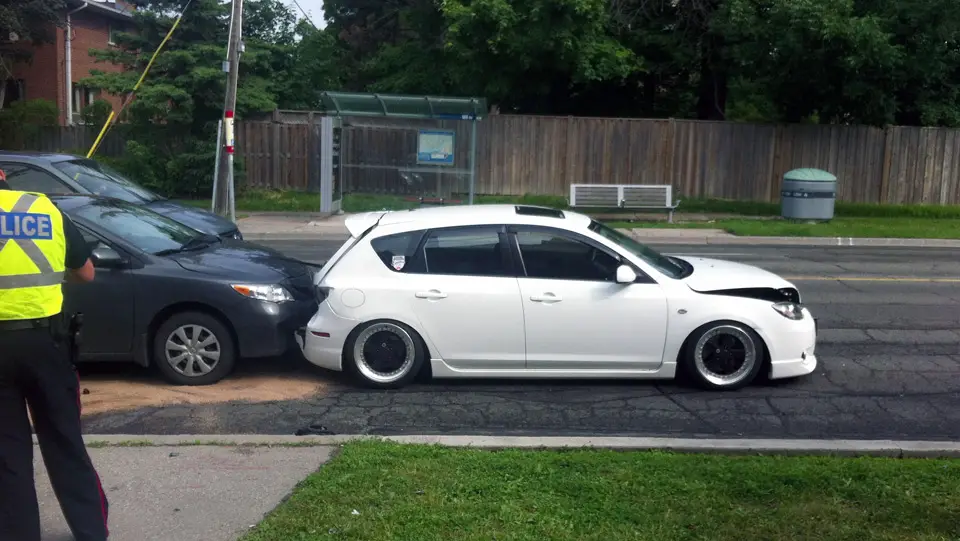 All signs are pointing to a total loss due to the fact that both quarters are buckled, the core support is bent, and the glove box now takes a heck of a lot of force to close.
It sucks to end my journey with the car this way but it could have easily been significantly worse, both of the children involved were thankfully unharmed and aside from some stiffness this morning I seem to be holding up alright too.
With nearly 230km on the clock dispersed over Woodward PA, Rochester NY, Ocean City MD, Detroit and Lansing Michigan, Montreal, and all over Ontario I really couldn't ask for more of car that split it's duty between daily driver, road trip vehicle, and occasional show car.
The car may not have the history of Rusty, or the notoriety of the Elvis' Charger, but fuck it it was my car and I'll miss it.
Here's to new projects and new stories with the next one.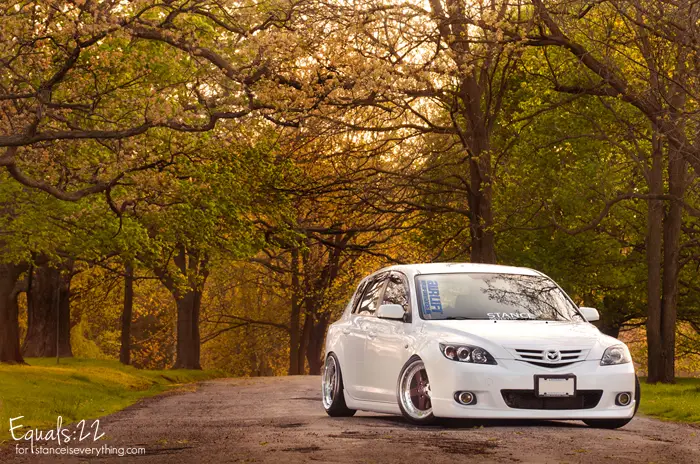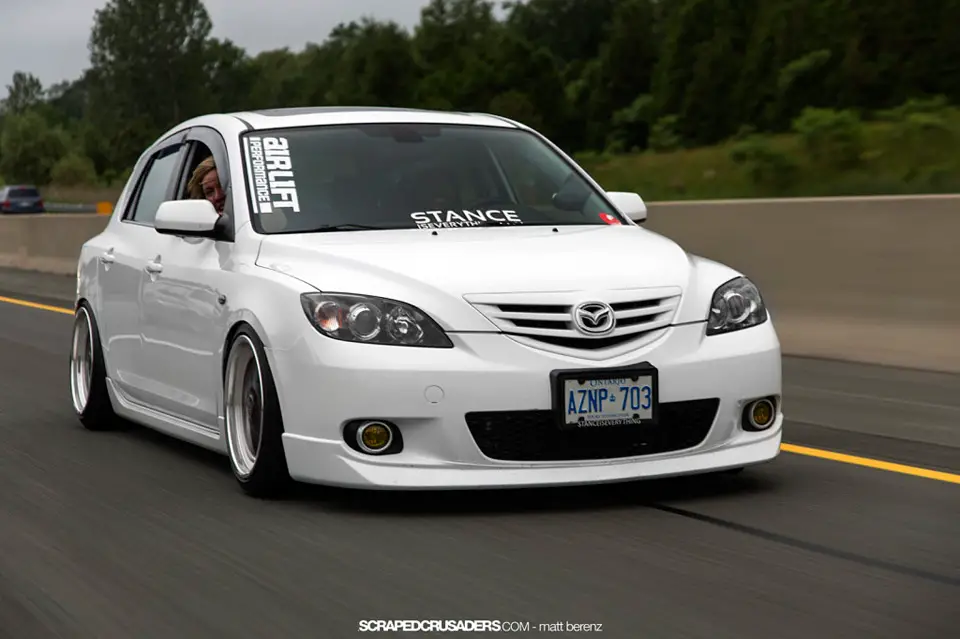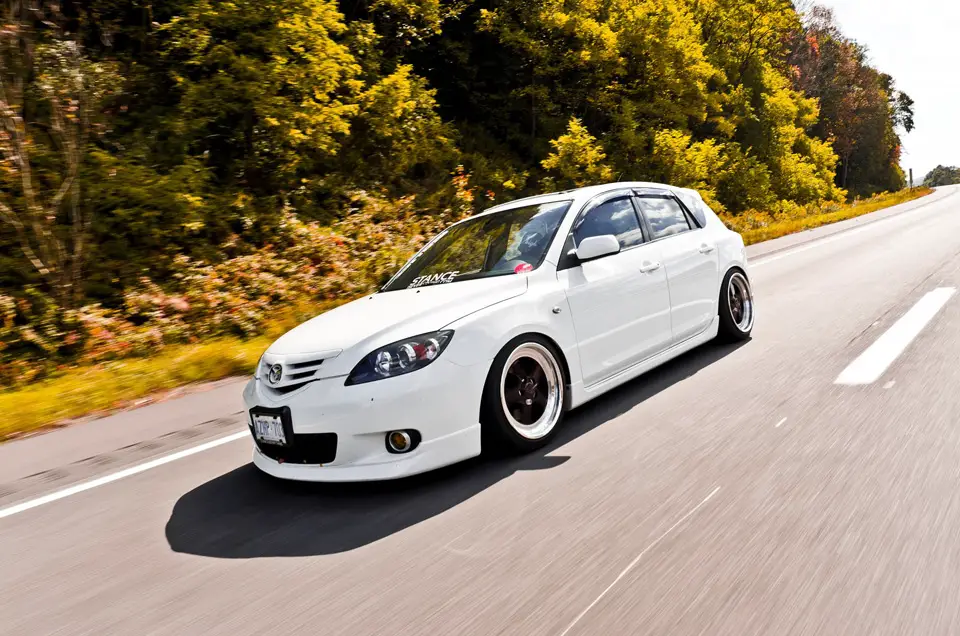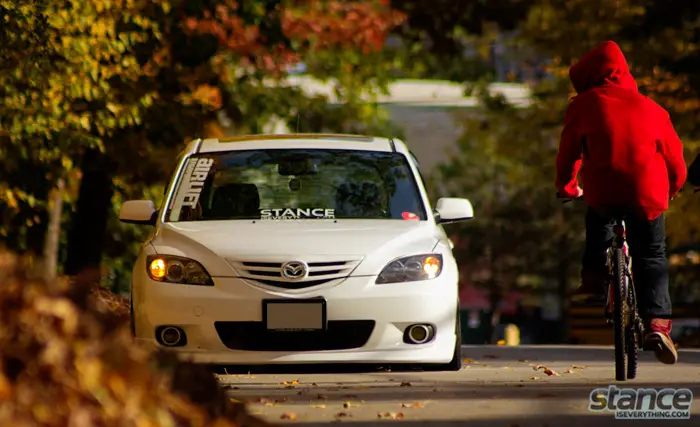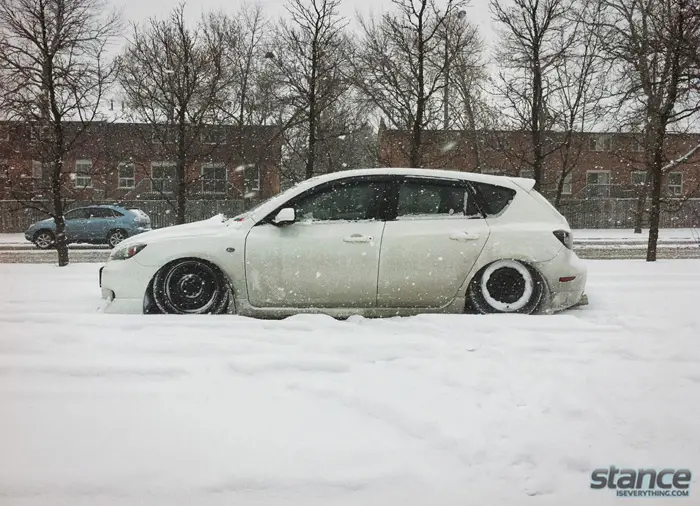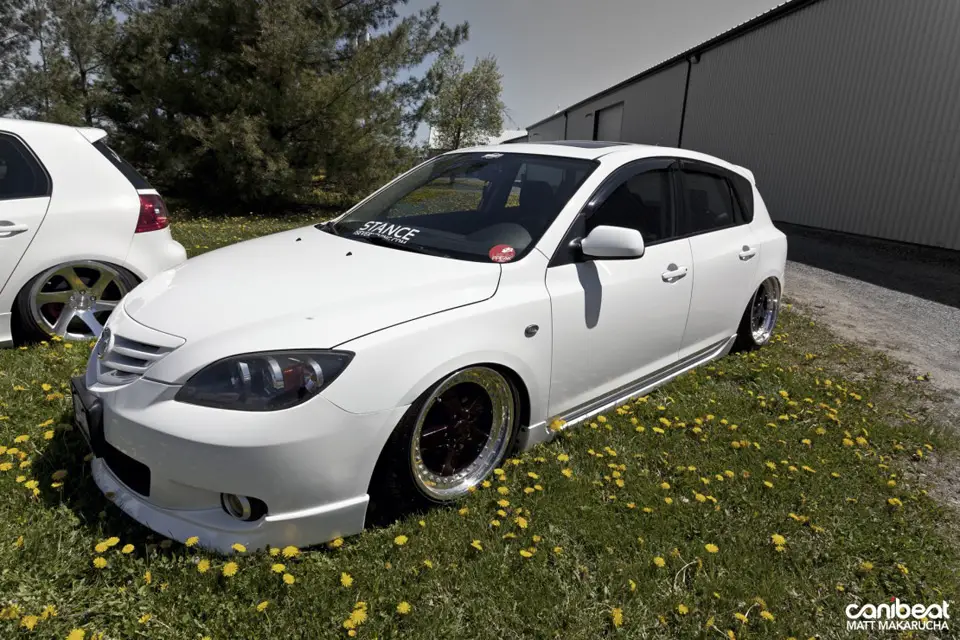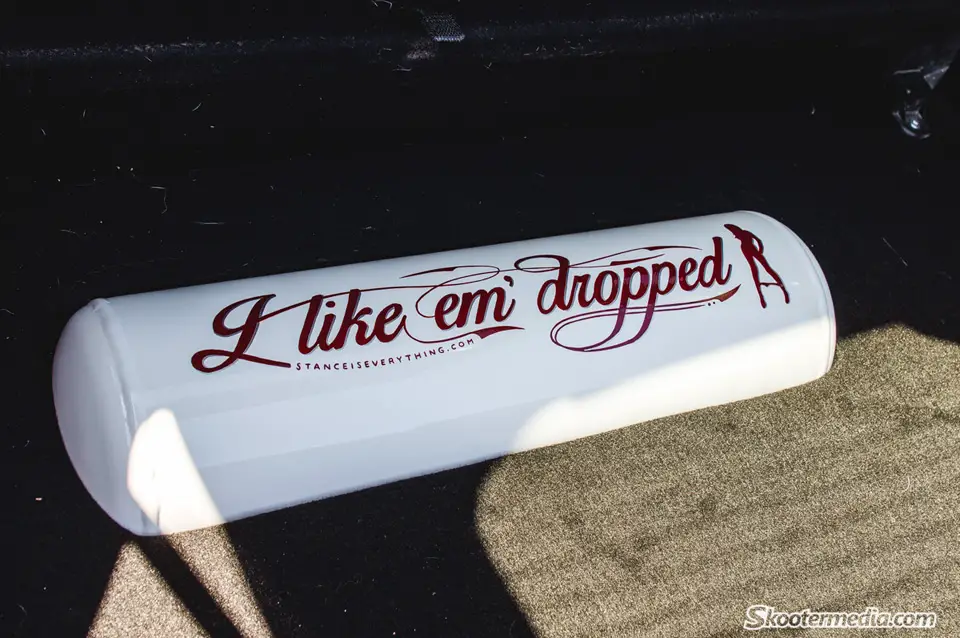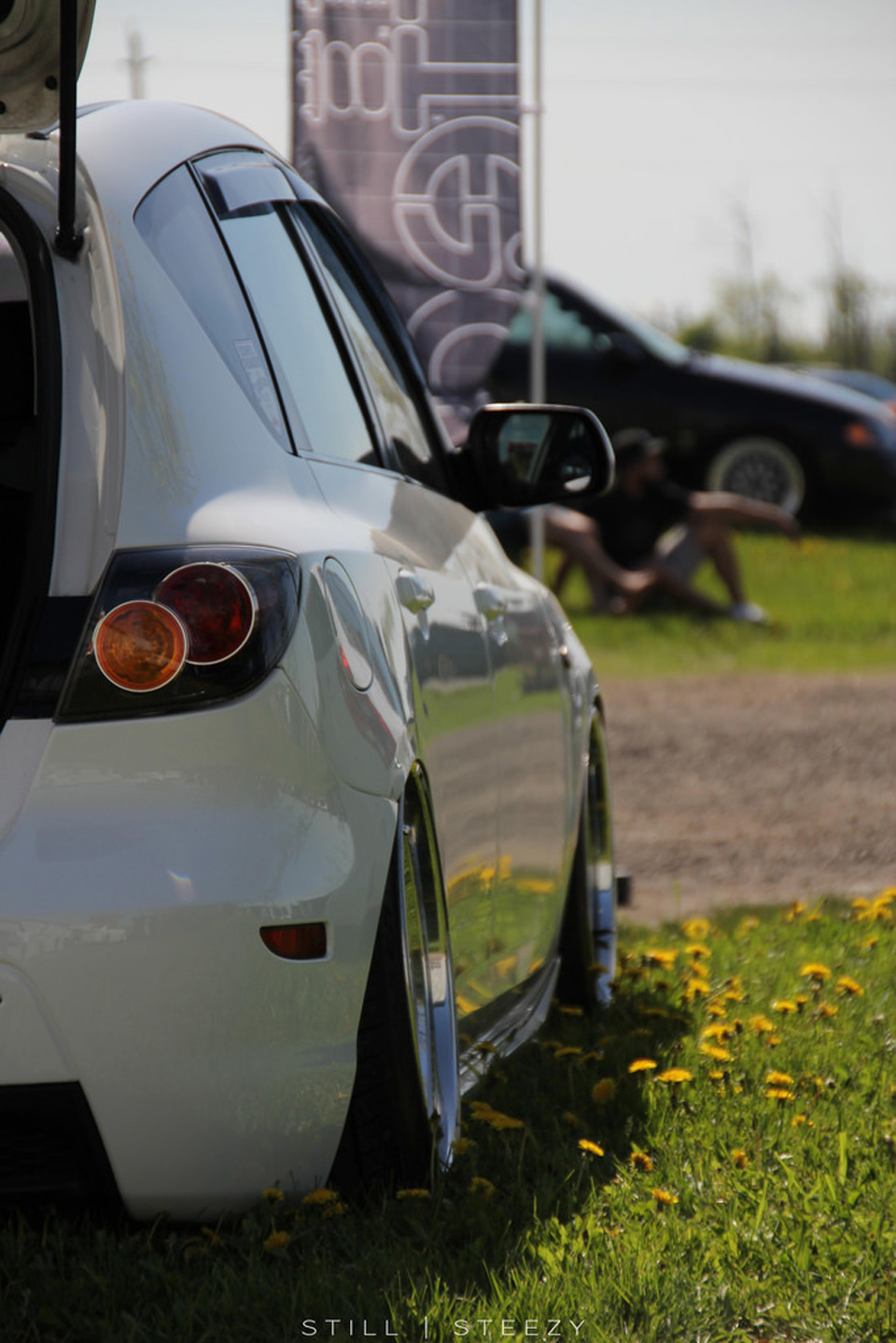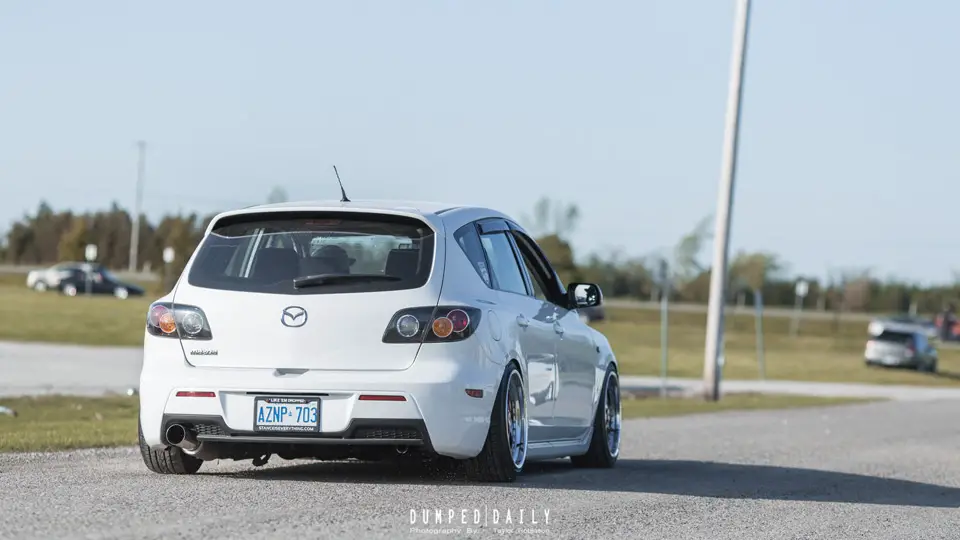 Special thanks to everyone who helped me with this car at some point or another but special thanks to Air Lift Performance, Dominant Engineering, Miltowne Auto, Nextmod Precision Rim Repair, SK Performance, Simply Tire and Taylor'd Customs.