Mike Catell, of GT Custom Exhaust Oshawa, has a seemingly never ending rolodex of cool cars.
Of them, his (current) favorite is his Toyota 1JZ powered Laguna Seca Blue E46 M3.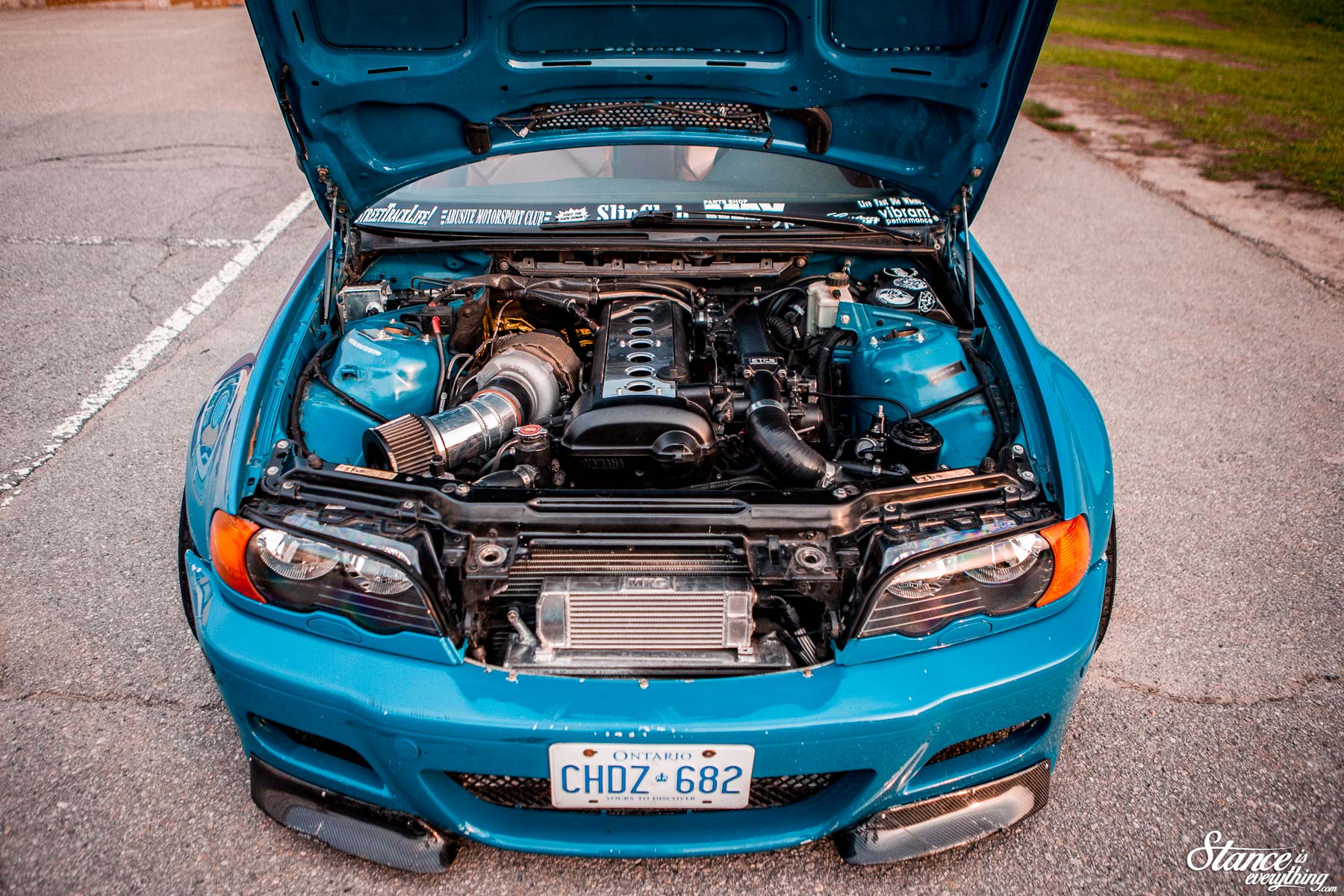 Fit with a full interior, a Parts Shop Max true coilover conversion, and plethora of chrome wheels it's a beautiful street car that also gets rowdy on the track with ease.
The video, by Drift Jam, below outlines the vehicle in detail, but I've also written a feature on the car for Speedhunters.