The Honda S2000 is highly regarded as one of the best Honda chassis ever built. More accessible than the NSX it's the perfect option for a Honda fan that wants a nimble rear wheel drive chassis.
However the one caveat to an S2000 is that it was only available as a four cylinder. The high revving F series motor is great for some but not for others. Some people want Honda looks and handling with GM power.
Felix Wapo is some people.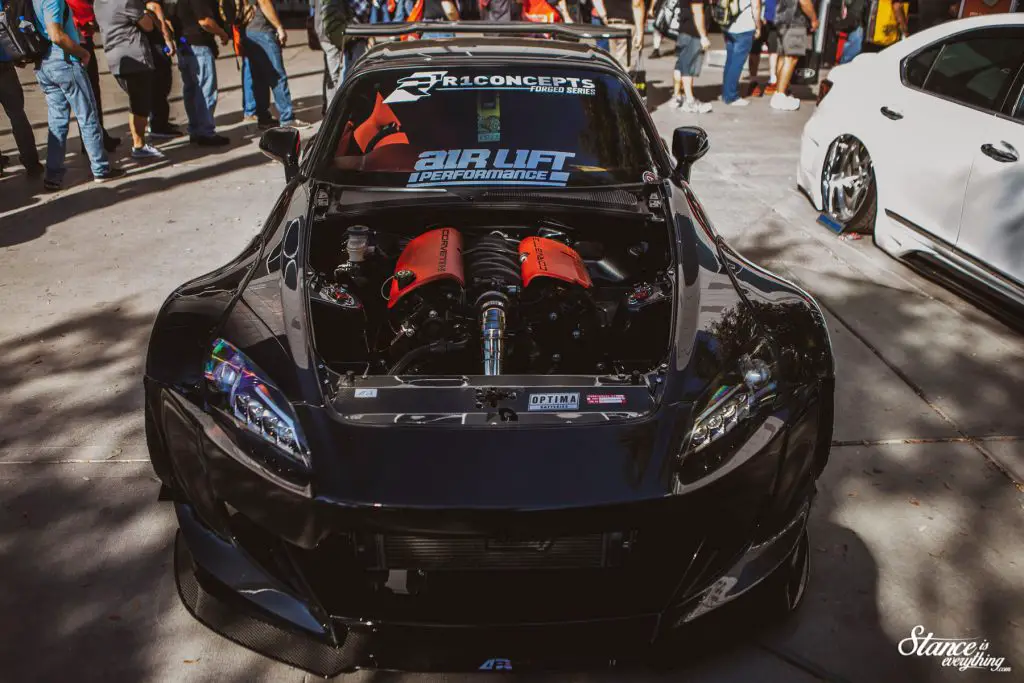 I spotted Felix's S2000 at SEMA in 2018, but it's existed in a few iterations prior to that. Most notably the red version above and below.
For SEMA he reworked the car from top to bottom, painting it black and installing beautiful Work VS-XX wheels under an M&M Honda Racing wide body kit .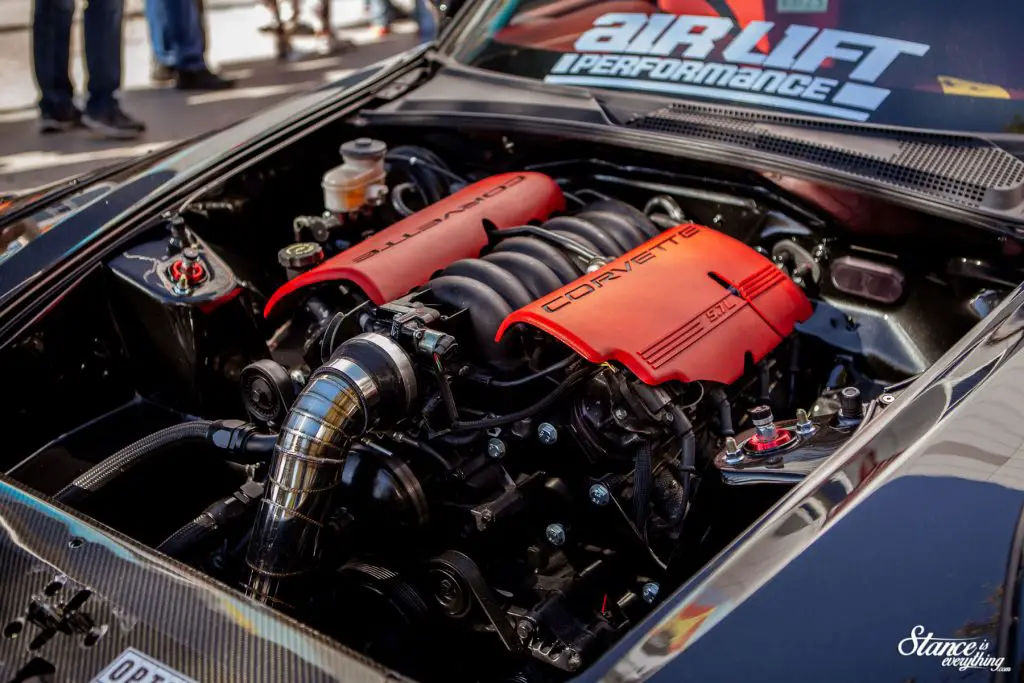 The now right hand drive car also features air suspension provided to Air Lift Performance, and a huge wing via Street Faction.
Brakes come via title sponsor R1 Concepts.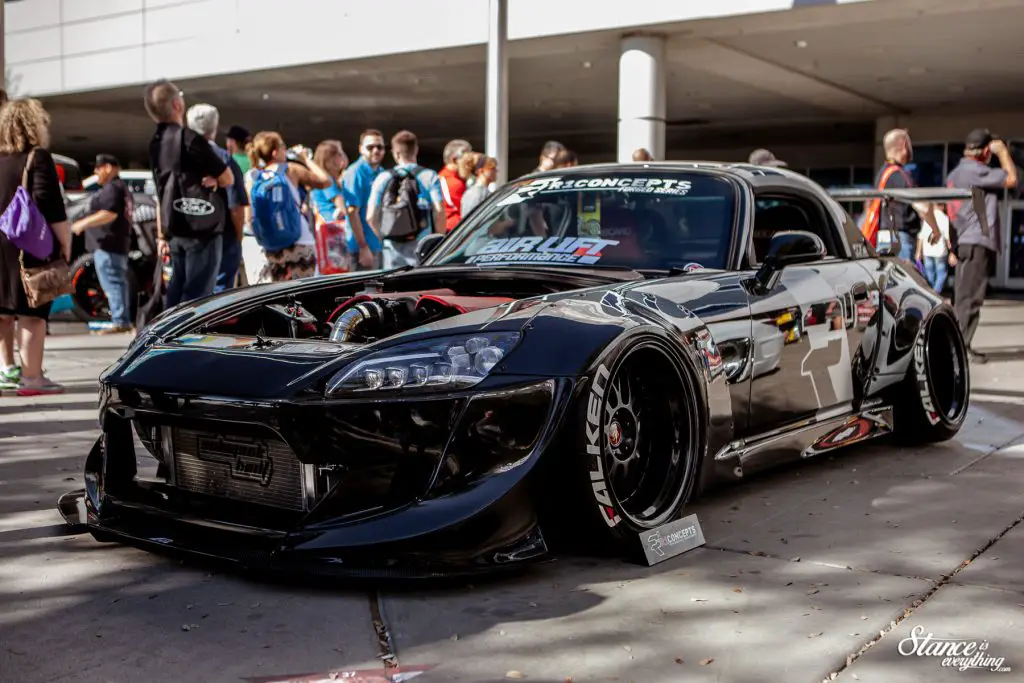 I was unable to find power specs on the car but the video a few paragraphs above this one suggests it does pretty well.