The first time I saw Adam Lewis' truck was at Northern Showdown in 2014. At that time the truck was under the knife, but I was pretty taken aback none the less simple because it had been a long time since I'd come across a Ford Ranger GT.
The following year, at the same show, I saw the truck for a second time. It was a little bit further along at that point, but still very much a work in progress.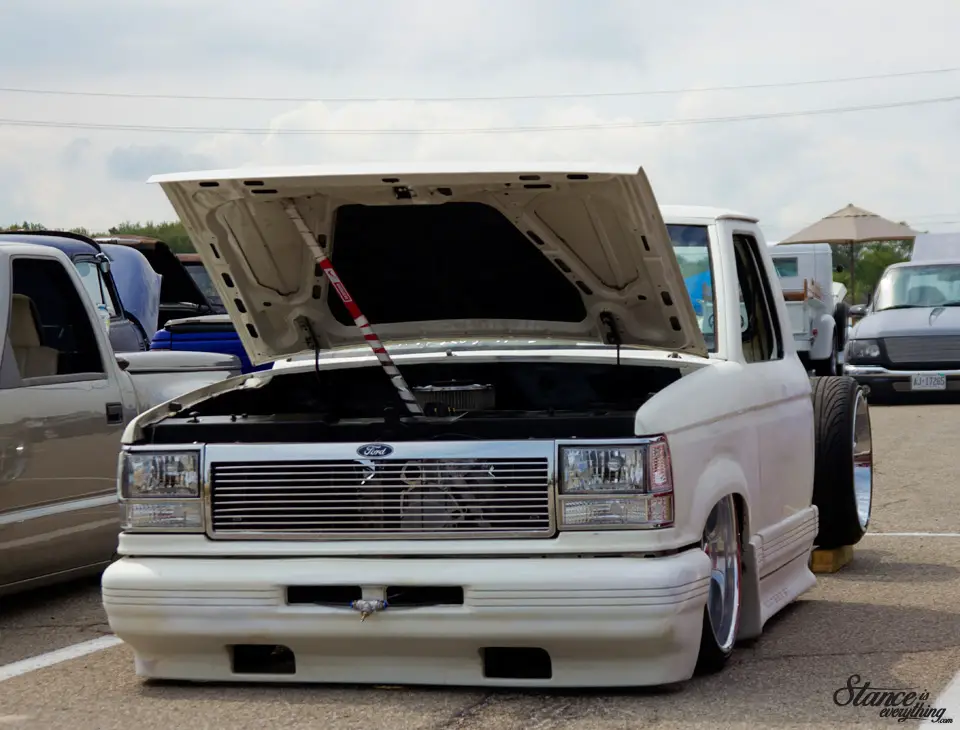 Still it was a tidy project, with all the makings of an awesome little mini truck. However I must admit I had no idea the ultimate goal was to transform it into the vehicle it is today.
But at that point I wasn't privy to Adam's vision because I hadn't see the render. Had I seen the drawing I probably had a better idea of the caliber of vehicle he was going to debut at Motorama 2020.
Quite a few people in Ontario had a hand in getting this one over the finish line and the end result is outstanding.
Not only did he create a front hall worthy truck, it was selected for the Canadian Finalist honors. I could be wrong, but I don't think any minitruck before this one has pulled off such a feat.
Of course one could argue that this isn't just any minitruck. Similar to the Little Shops 'Stranger' from a few years ago this truck is both a hot rod and a minitruck.
What I mean is it borrows elements from both resulting in a truly remarkable final product.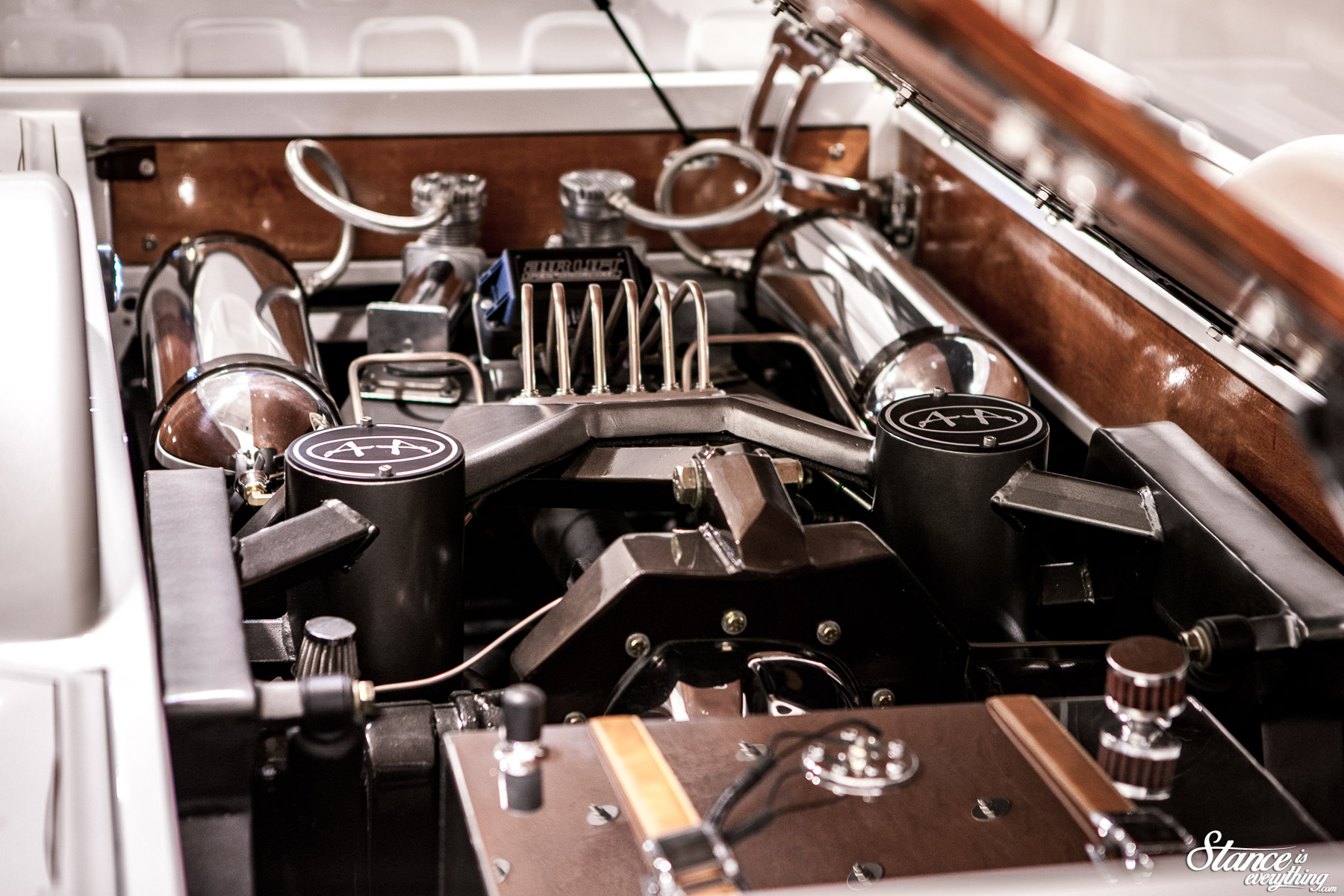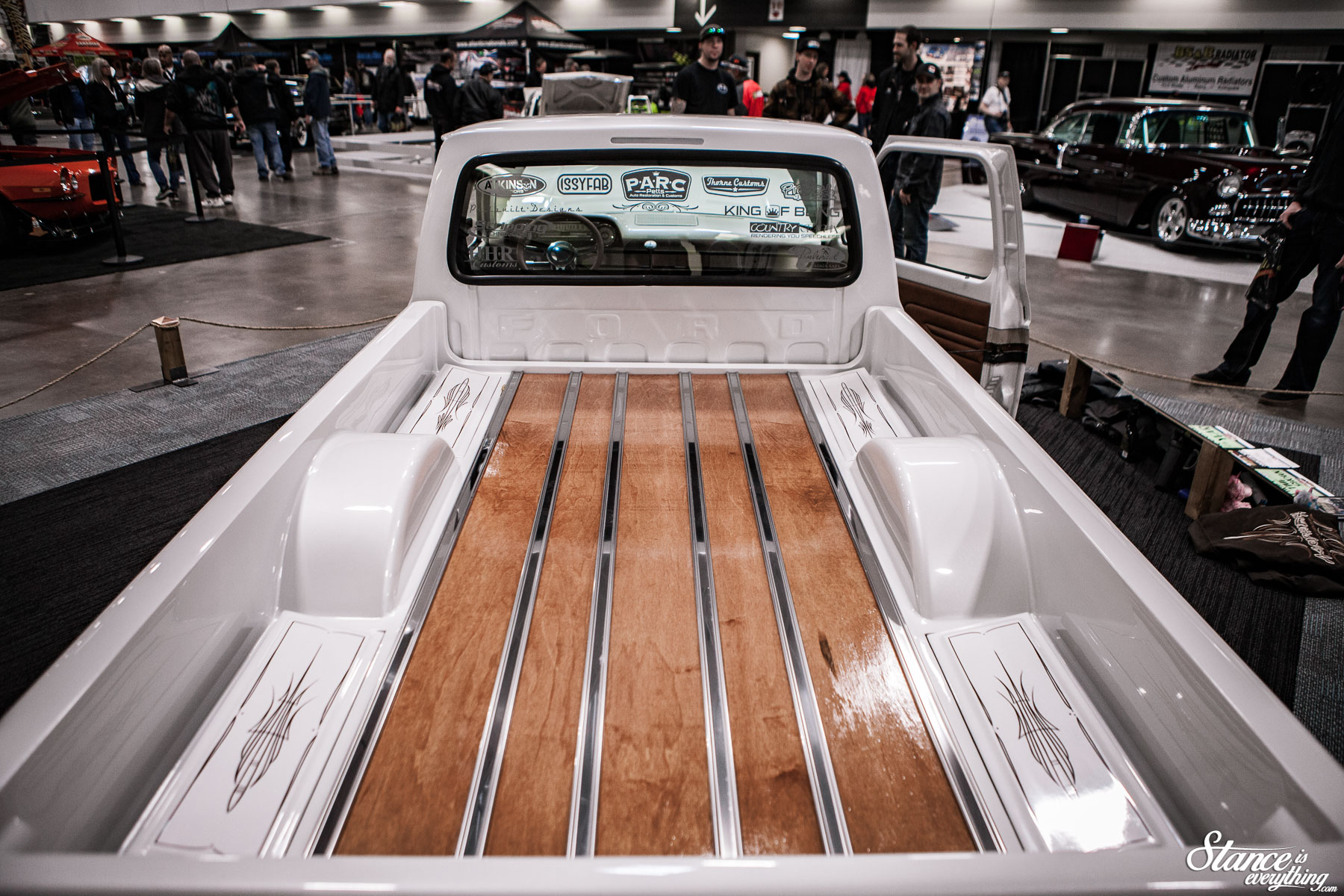 The fit and finish, color choices, relocation of certain elements, and complete removal of others, everything that has been put into this truck has been thoroughly thought out.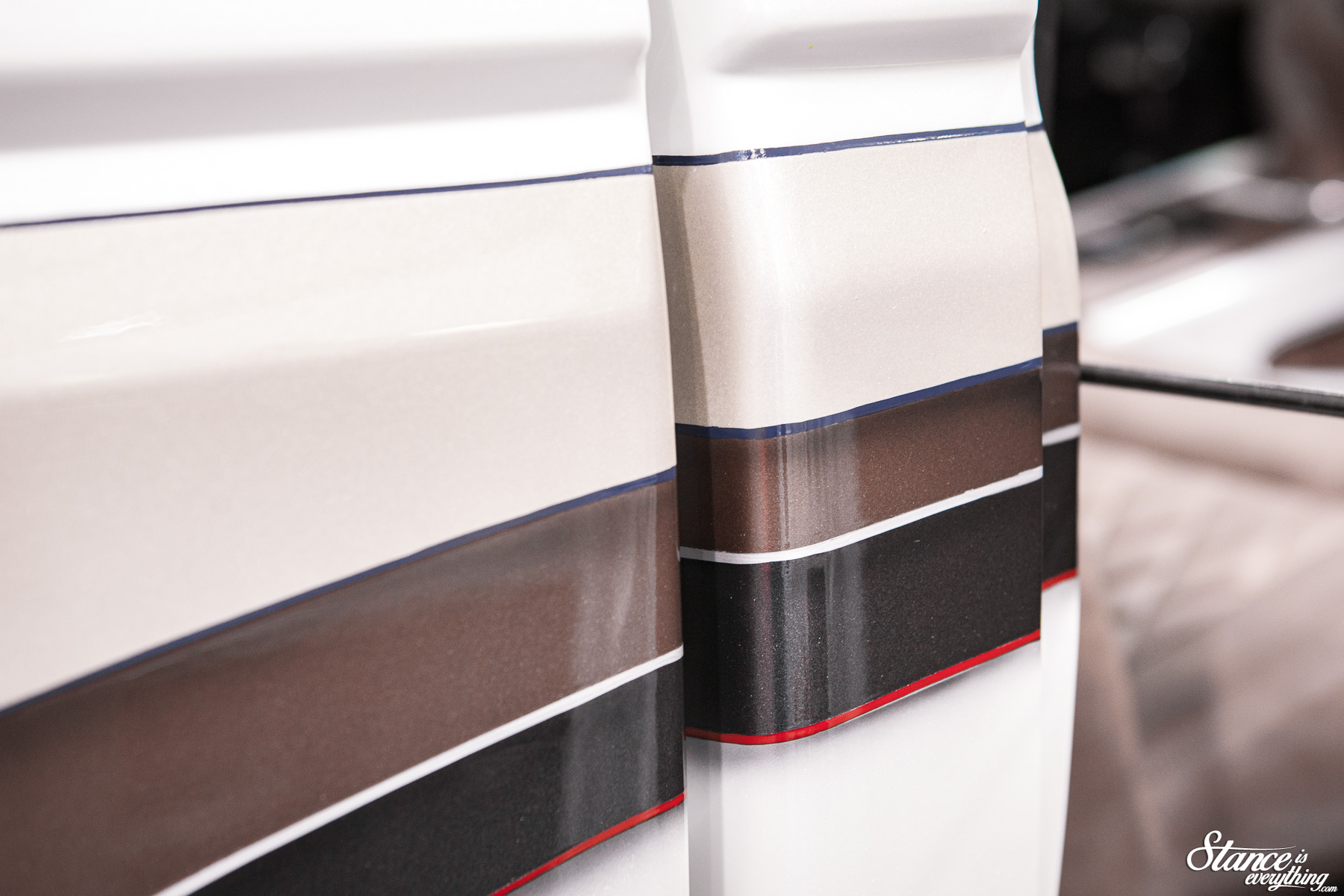 Even the color choices pull from the Ford factory color-sheet. Personally, I loved the fact that the graphics wrapped around the panels.
This is a relatively small touch that makes a world of difference in the overall cohesiveness.
Doubling, or perhaps tripling down the graphics also match up with the interior door panels, that blend into a beautiful saddle leather brown interior.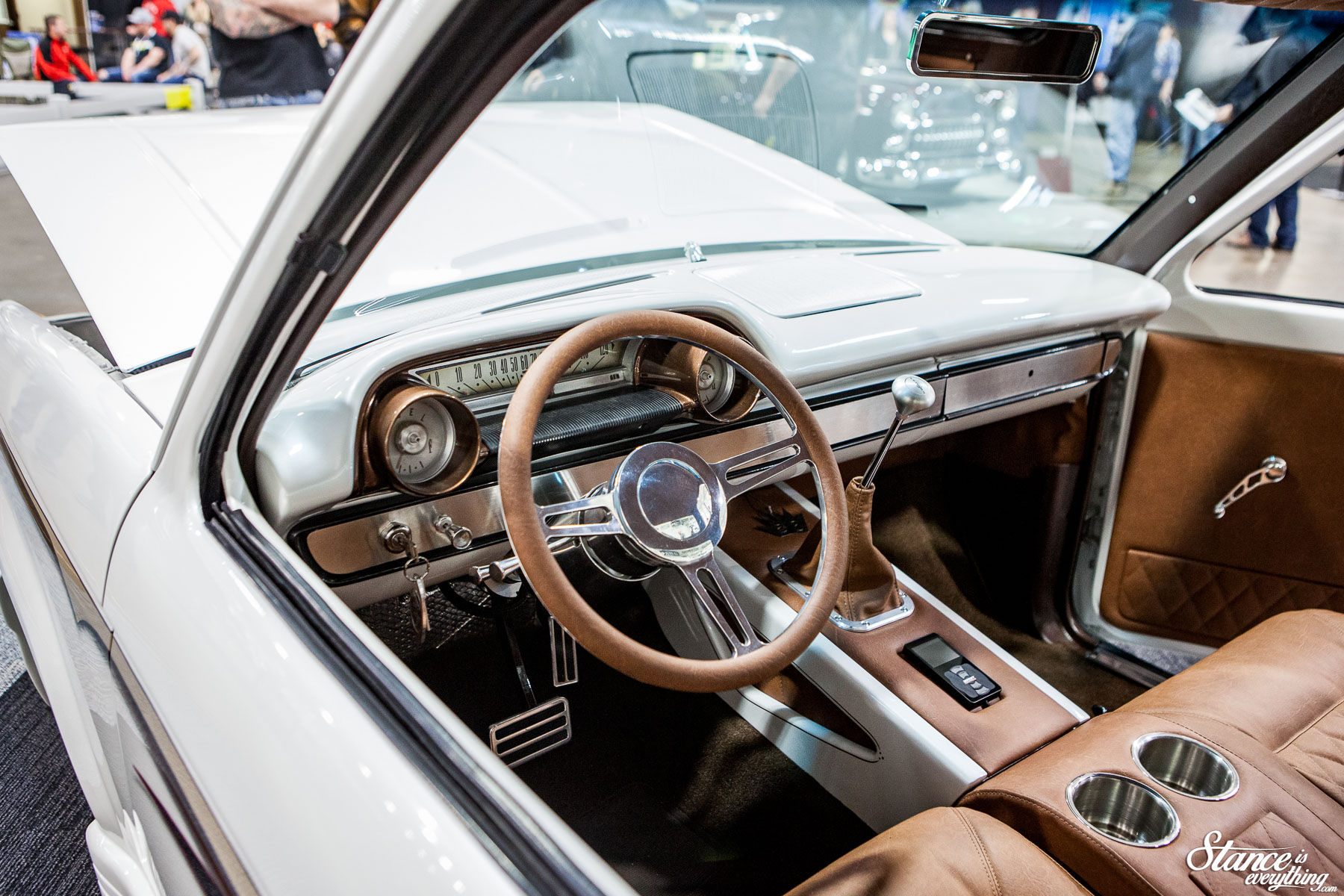 The Ford Galaxie 500 dash also looks right at home in the interior, and Adam nailed the final steering wheel choice.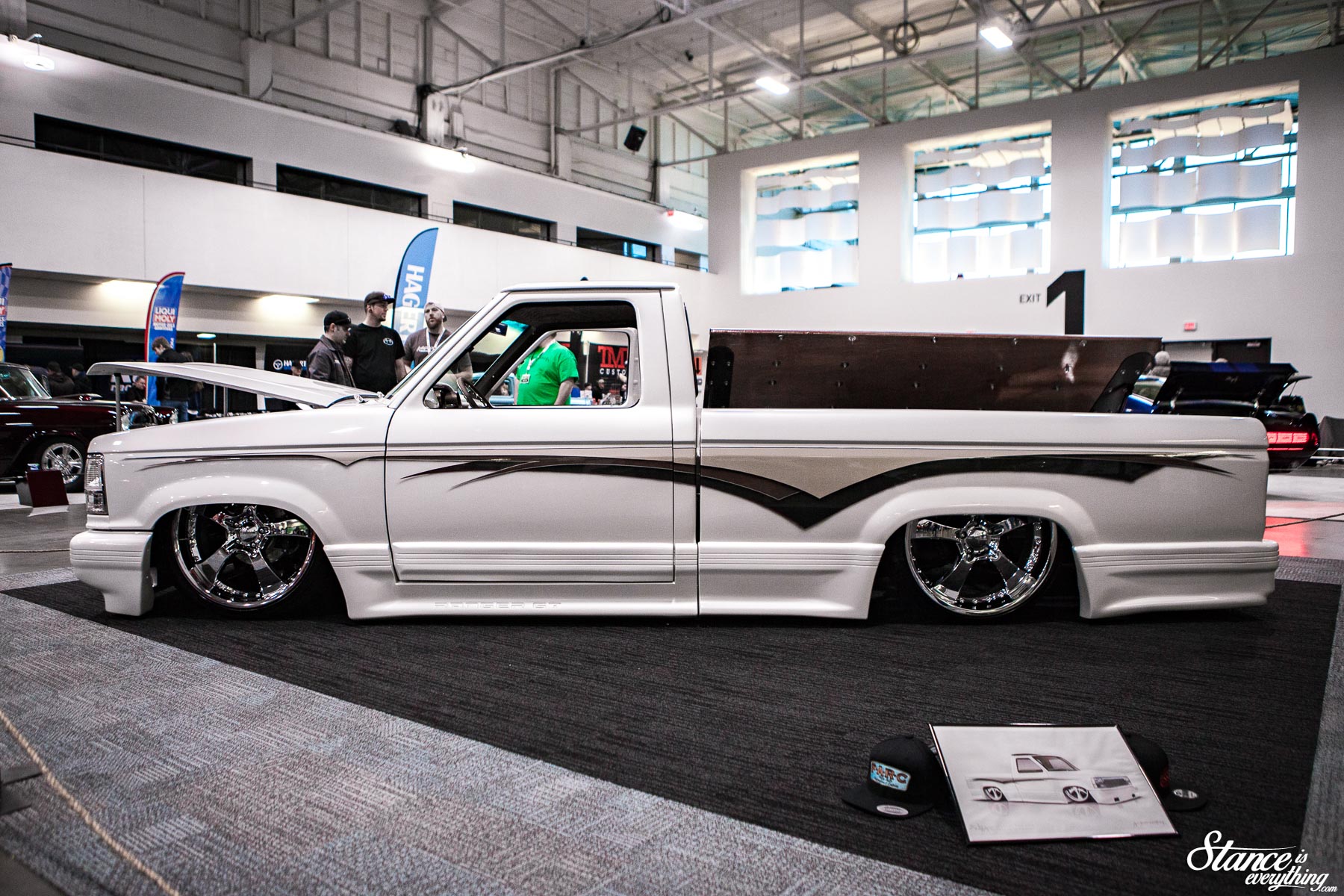 I geek out at minitrucks in the best of times, but I really had a great time pouring over the details of this one. Seeing projects like this come to completion really keeps me motivated in regards to my own.