The home of the renown Ridler Award the Detroit Autorama is an excellent source of motor swaps, and actually ridiculous cars in general.
Funny enough most of the Nash vehicles I've seen have been far from stock. Obviously with that sort of set up (and the cover photo) so is this Nash Rambler.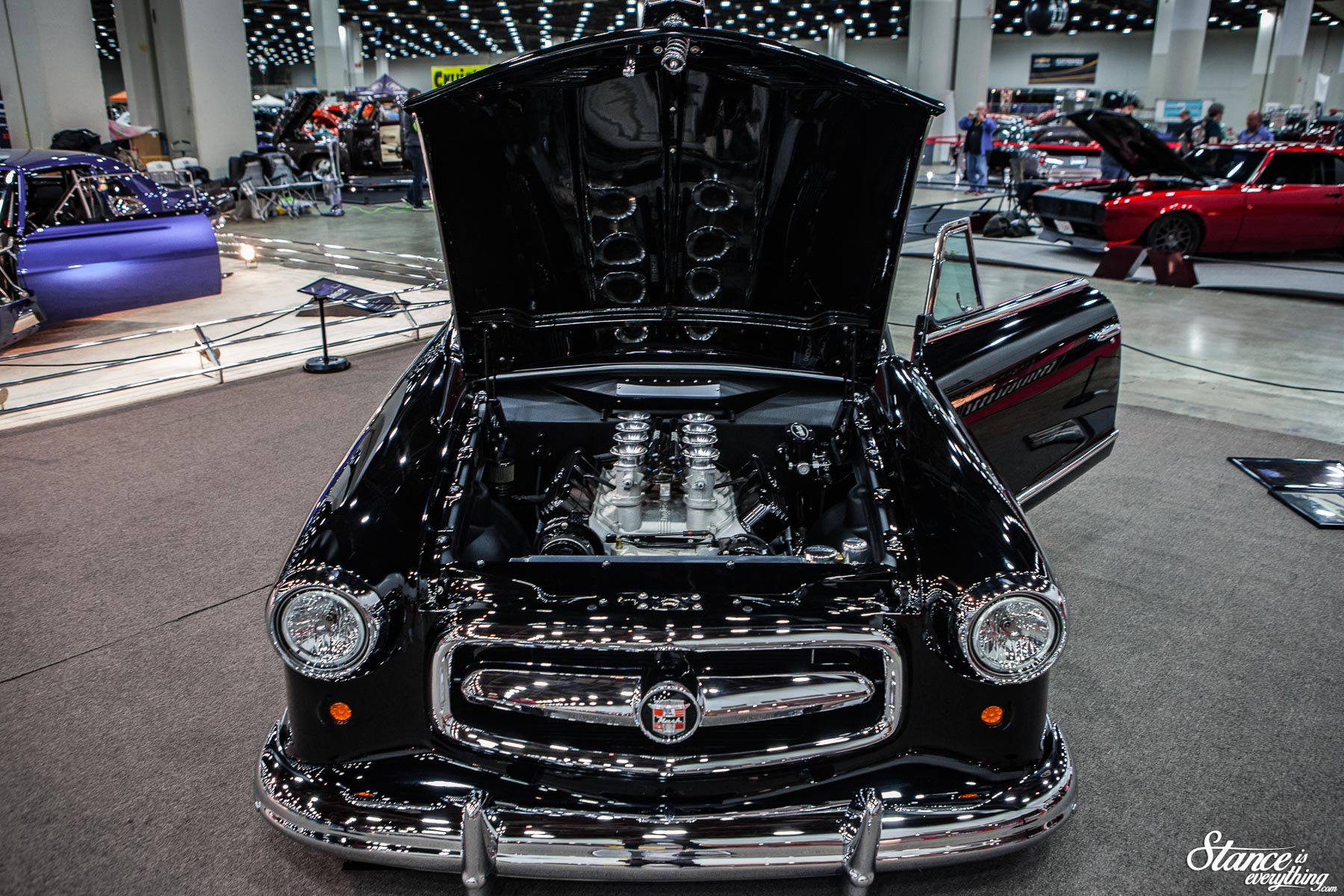 This car started it's days in a fairly mundane matter. That is to say bone stock, and yellow. A far cry from the intimidating looking car it is today.
Now the car rides on a Chris Alston Chassisworks Chassis and Ridetech Air Ride suspension.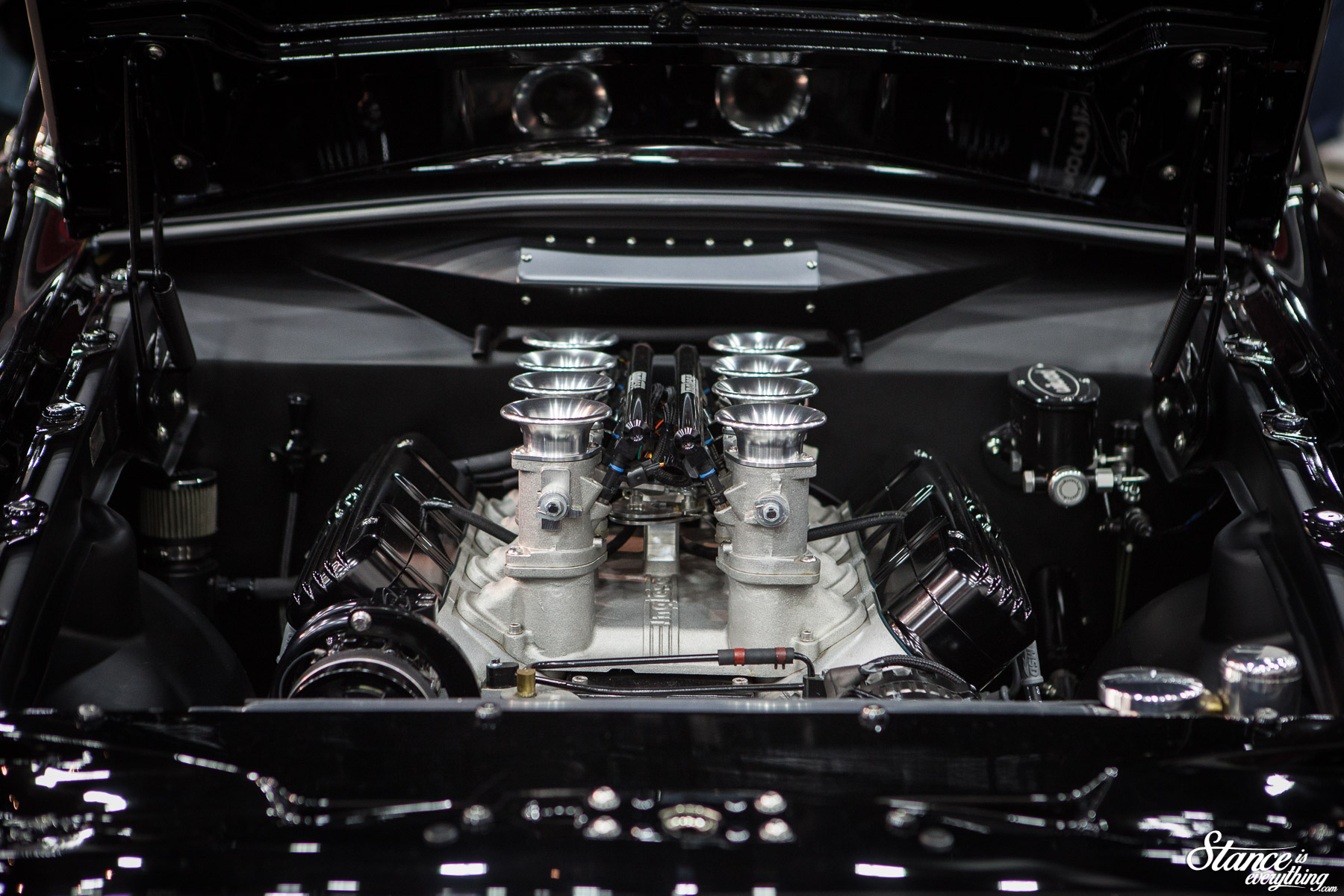 The 5.7 Chevy V8 under the hood features a beautiful Inglese Injection system, Billet Specialties front drive, and matching B.S. valve cover.
Inside there are Classic Instruments gauges, and a red leather interior featuring a pair of sport buckets that I imagine are lifted from some other vehicle.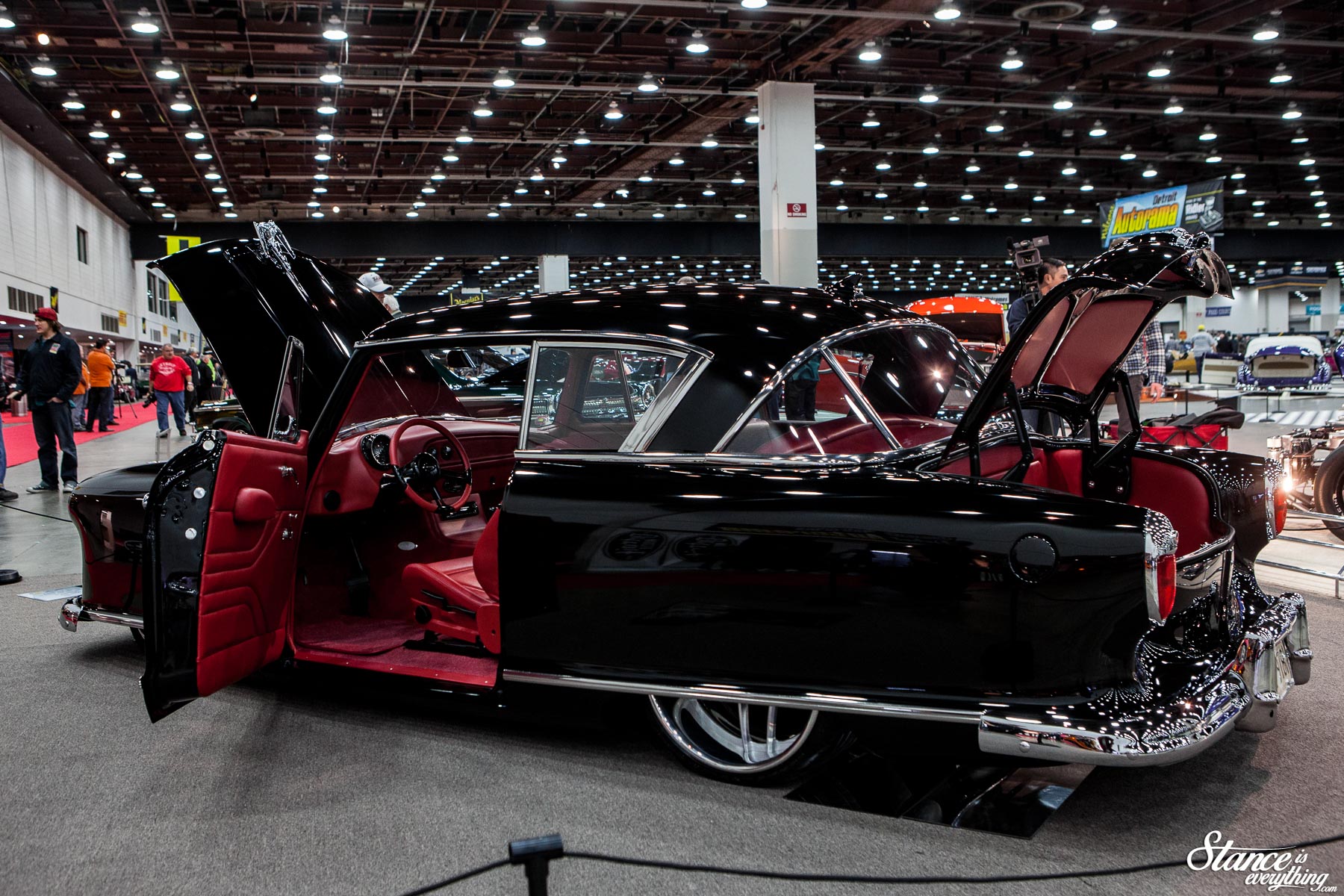 Overall a very neat looking Nash Rambler that I imagine is an absolute riot to drive.